This edition of Urban Lens retraces the memorable afternoon Manchester City paid a visit to the City of Angels. While here, we collaborated with the world-renowned football club to explore L.A.'s street football culture. We invited some of the area's top crews to play pickup and found a location just right for the occasion, the famed Sixth Street Bridge in downtown Los Angeles.
Manchester City was in town visiting a few months back as one stop on their #GlobalCityFans world tour. The highly respected and much-loved club met with fans in key cities around the globe to share stories of how the beautiful game is uniquely enjoyed and celebrated. When the Sky Blues landed on the West Coast, we thought what better way to impart the L.A. vibe than highlighting our vintage warehouses and graffiti art, while playing street ball in the defining shadow of a historic Los Angeles landmark.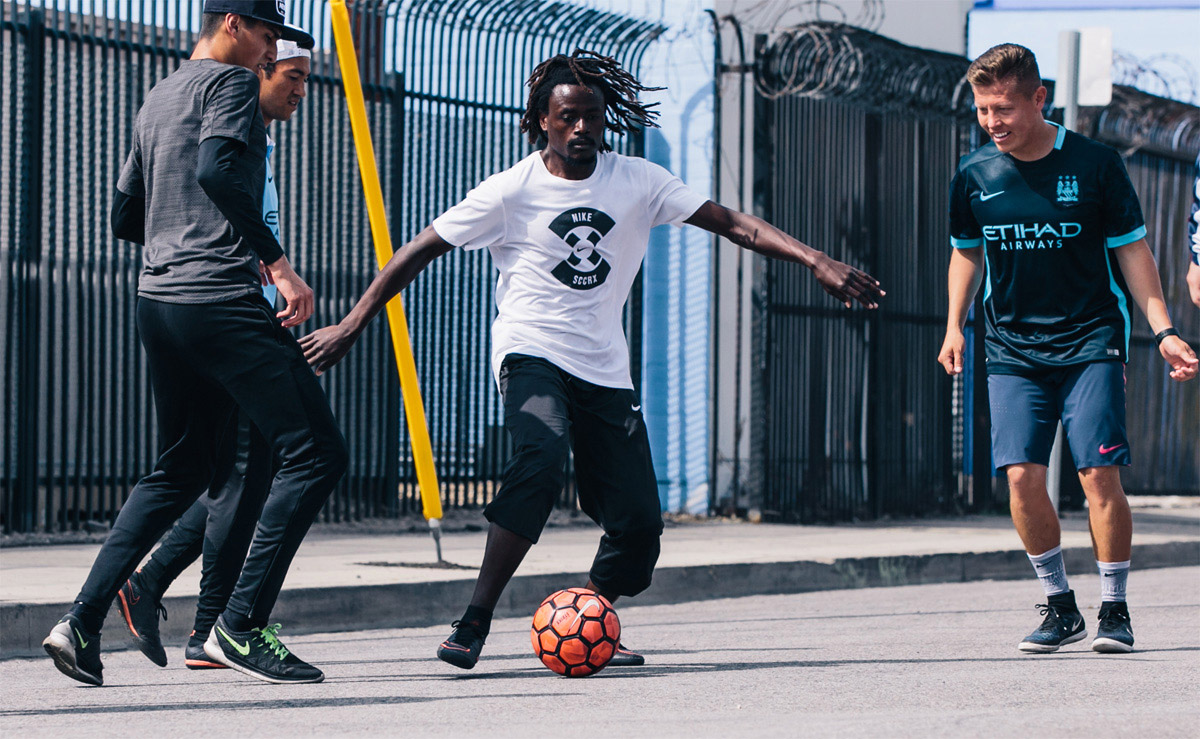 We invited our friends from some of the top local crews to not only illustrate their high level of skill but give a taste of their local style and flair. Ballers from Calle661, HBfutsal, Bola, and Brazuca Ballers all represented while Manchester City captured the gameplay for their Los Angeles episode.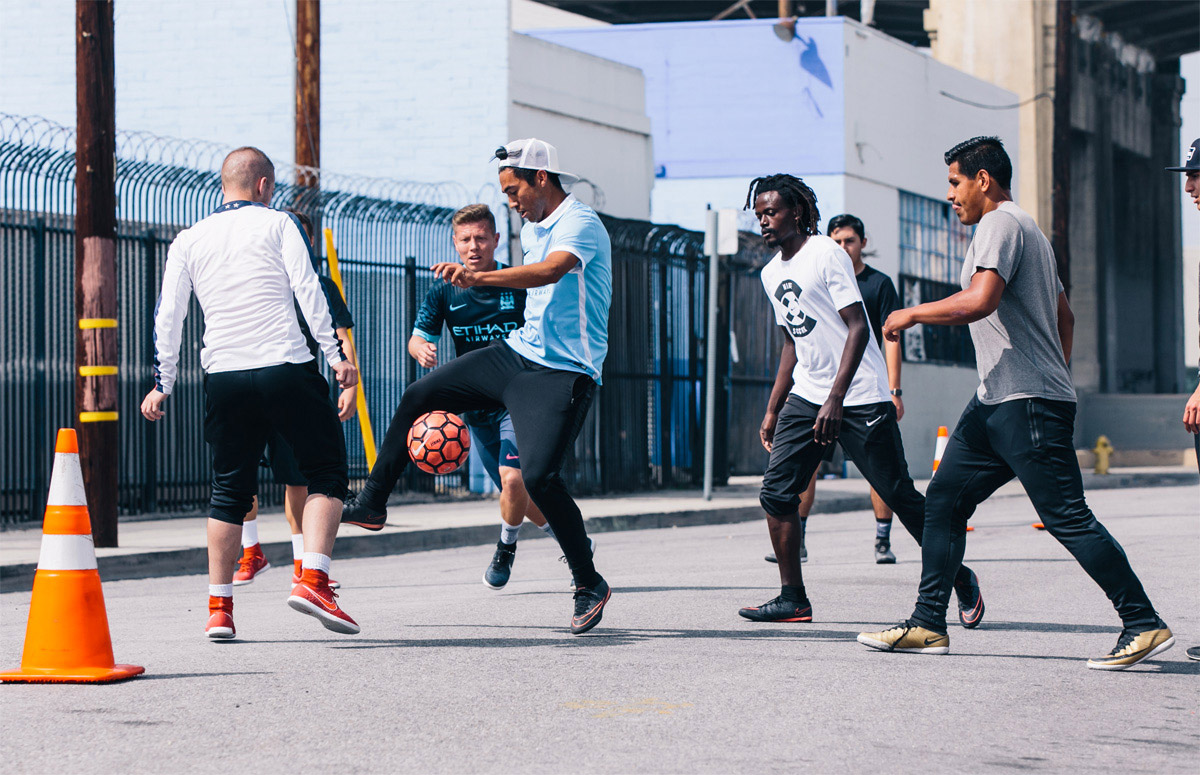 We were fortunate to capture some shots under the iconic Sixth Street Bridge just prior to its demolition. For many years, this historic bridge connected two distinctly separate communities of Boyle Heights and the Arts District and was famous for its many appearances in films. Fittingly, city plans for the new replacement bridge includes a proposal for a soccer pitch to make it a welcoming destination for the community. We hope that comes to fruition so we can continue L.A.'s tradition of sharing different cultures through football, and savor the joy of playing on L.A.'s streets for many years to come.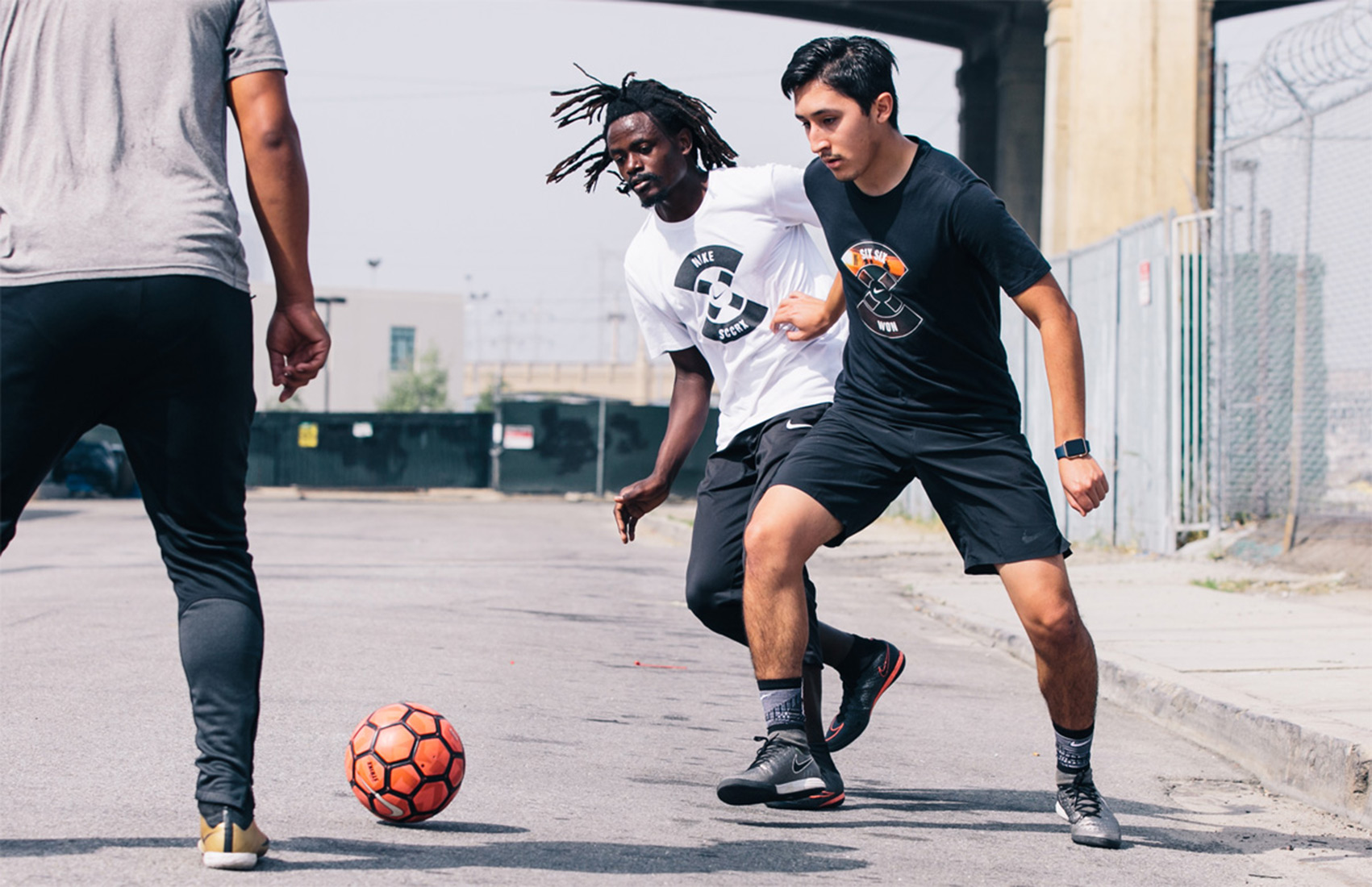 Photography by Imad Bolotok for Urban Pitch.