It was recently announced that LA's iconic Staples Center would be getting a new name in time for Christmas: Crypto.com Arena. The 20-year agreement, thought to be the biggest naming rights deal in history, is said to be worth more than $700 million. Although the reaction from fans to the name change has been overwhelmingly negative, let's examine this transaction more closely to gain additional insight and a deeper understanding of the financial state of the business of soccer in America. 
The current home of the Los Angeles Lakers, Clippers, Kings, and Sparks received its original name back in December 1997 when Staples Inc. agreed to pay AEG almost $120 million over 20 years for its naming rights. The 10th year of the deal included an option for an extension, and in 2009 the two sides agreed to extend the naming rights contract in perpetuity for the lifetime of the building. Although terms of the deal were not disclosed, it was called "the first lifetime naming rights extension for a major market arena."
However, beginning in the late '90s, the office supply company's financial circumstances saw a steady decline. In 2019, AEG quietly bought back the naming rights from Staples for an undisclosed sum, opening the door to seek out a new deal with other brands. Negotiations would have been proven difficult in 2020 given that the pandemic caused a tightening of budgets across nearly all industries. A silver lining appeared in the non-traditional form of cryptocurrency as it continued emerging into one of the fastest-growing sectors.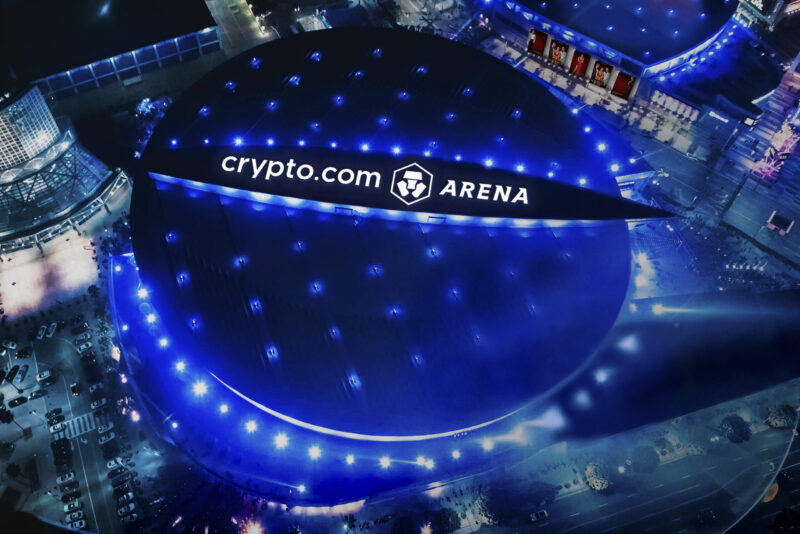 Even in the midst of a Covid-induced worldwide recession, the downtown LA venue was able to secure the world's largest naming rights deal, surpassing the $625 million SoFi Stadium agreement signed by L.A. Stadium and Entertainment District — the owner and operator of the Rams and Chargers' home. Unfortunately, these astronomical figures were in stark contrast to what was occurring in the business world of soccer.
Soccer-specific stadiums have long been an integral part of MLS' growth strategy. When Don Garber took over as league commissioner in 1999, he fully embraced the model of league expansion through facility development. Rather than playing in stadiums where soccer was an afterthought, the idea was to create soccer-specific venues that would facilitate a more intimate and engaging fan experience.
Today, 20 out of 27 MLS teams play in soccer-specific stadiums. It is now mandatory and one of the main criteria considered when deciding to award expansion bids to new cities. This purposeful trend has even extended beyond the league, influencing the NWSL as well as other lower-division men's leagues in America.
The $35 million price tag Crypto.com will be paying annually thoroughly eclipses the stadium naming rights deals for MLS teams which typically average around $4-4.5 million annually.
While the strategy has largely been achieved in addressing issues regarding fan experience, the next priority of monetizing the building hasn't been as successful. With the new MLS stadiums now being mostly privately financed, ownership groups are even more aware of the critical need for maximum monetization of the venue and surrounding area to establish a sustainable business model.
The annual $35 million price tag Crypto.com will be paying thoroughly eclipses the stadium naming rights deals for MLS teams, which typically average around $4-4.5 million a year. The highest MLS stadium naming rights deal, apart from clubs that share a venue with an NFL or MLB team, previously belonged to LAFC when the Banc of California signed on as their naming rights partner in 2016. That agreement had Banc of California paying $100 million over 15 years, or about $6.7 million per year starting in 2018.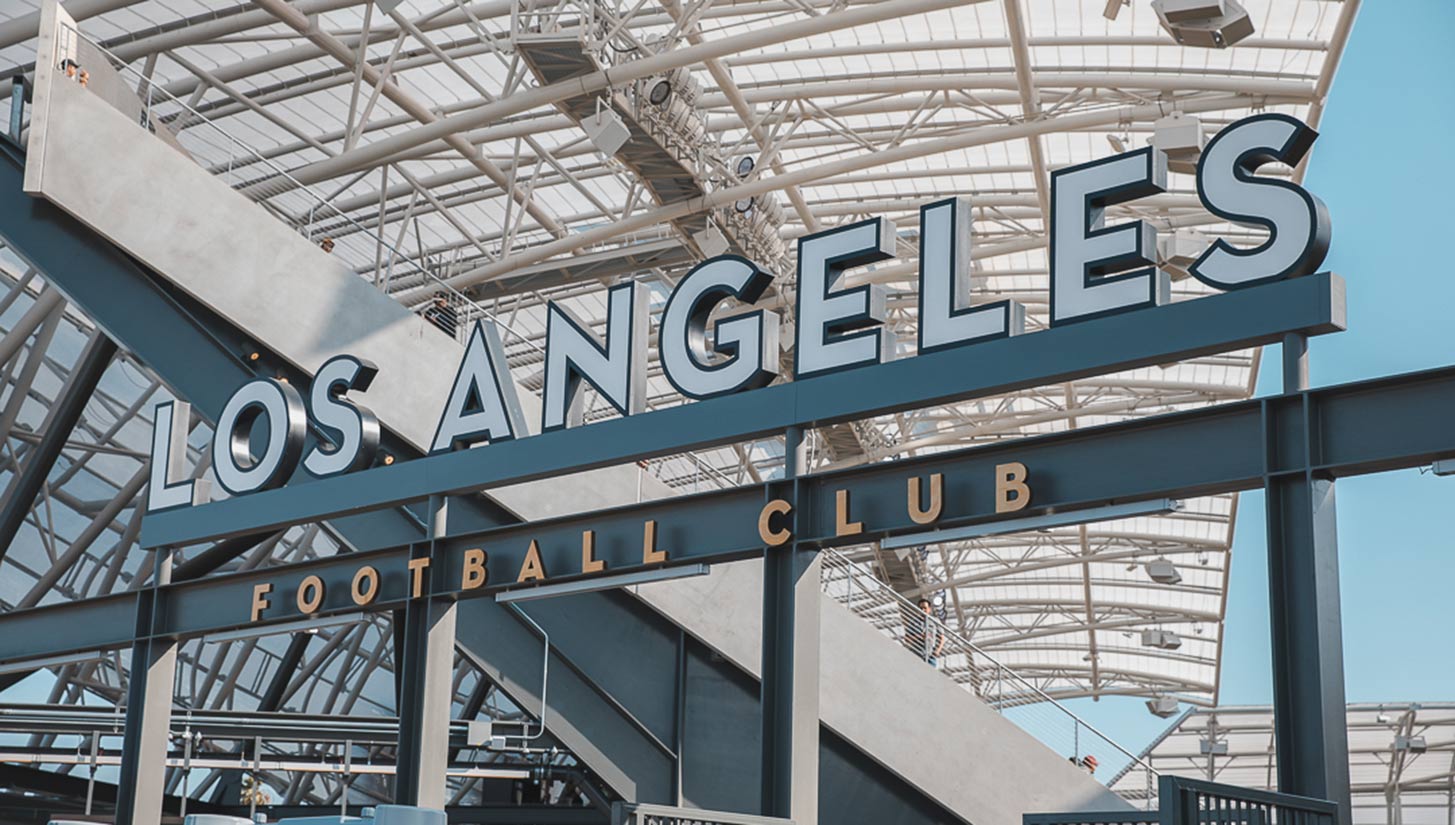 However, the two sides agreed to terminate the deal early with Banc of California agreeing to a $20.1 million termination fee. The nascent partnership ended prematurely on December 31, 2020 leaving the neighboring LA Galaxy with the next highest naming-rights agreement still in place. The 10-year deal Dignity Health signed with AEG is said to be worth more than $6 million annually.
Prognosticators point to the growing valuation of MLS clubs as a qualified indicator of the positive growth and relative security of the league. It is true that MLS franchises have continued to soar, with the average MLS franchise being worth $550 million, led by LAFC with a $860 million valuation. Yet, they still lag far behind the average value of NFL ($3.1 billion), NBA ($2.4 billion), and MLB ($2.2 billion) teams.
To put it into further context, let's examine another area that has high revenue generating potential — uniform sponsorship. Traditionally, soccer clubs have long utilized their kits for sponsorship purposes. While most high profile teams have their main sponsors across the chest along with sleeve sponsors, it is not uncommon to see clubs taking full advantage of as much real estate as possible, with the entire kit essentially serving as a billboard.
Unsurprisingly, the Lakers have the highest jersey patch sponsorship, having inked an agreement with South Korean food brand Bibigo in a five-year deal worth more than $100 million.
By contrast, it is only recently in the 2017-18 season that the NBA approved a patch sponsorship program. This new policy allowed teams to display one client on the jersey's front left shoulder. While it originally began as a three-year pilot, it has now been extended indefinitely.
Unsurprisingly, the Lakers have the highest jersey patch sponsorship, having inked an agreement with South Korean food brand Bibigo in a five-year deal worth more than $100 million. The Golden State Warriors previously held the highest valued jersey patch sponsorship with a three-year, $60 million contract that was signed with Rakuten in 2017. Across the league, NBA jersey patch deals are worth on average $7-10 million annually.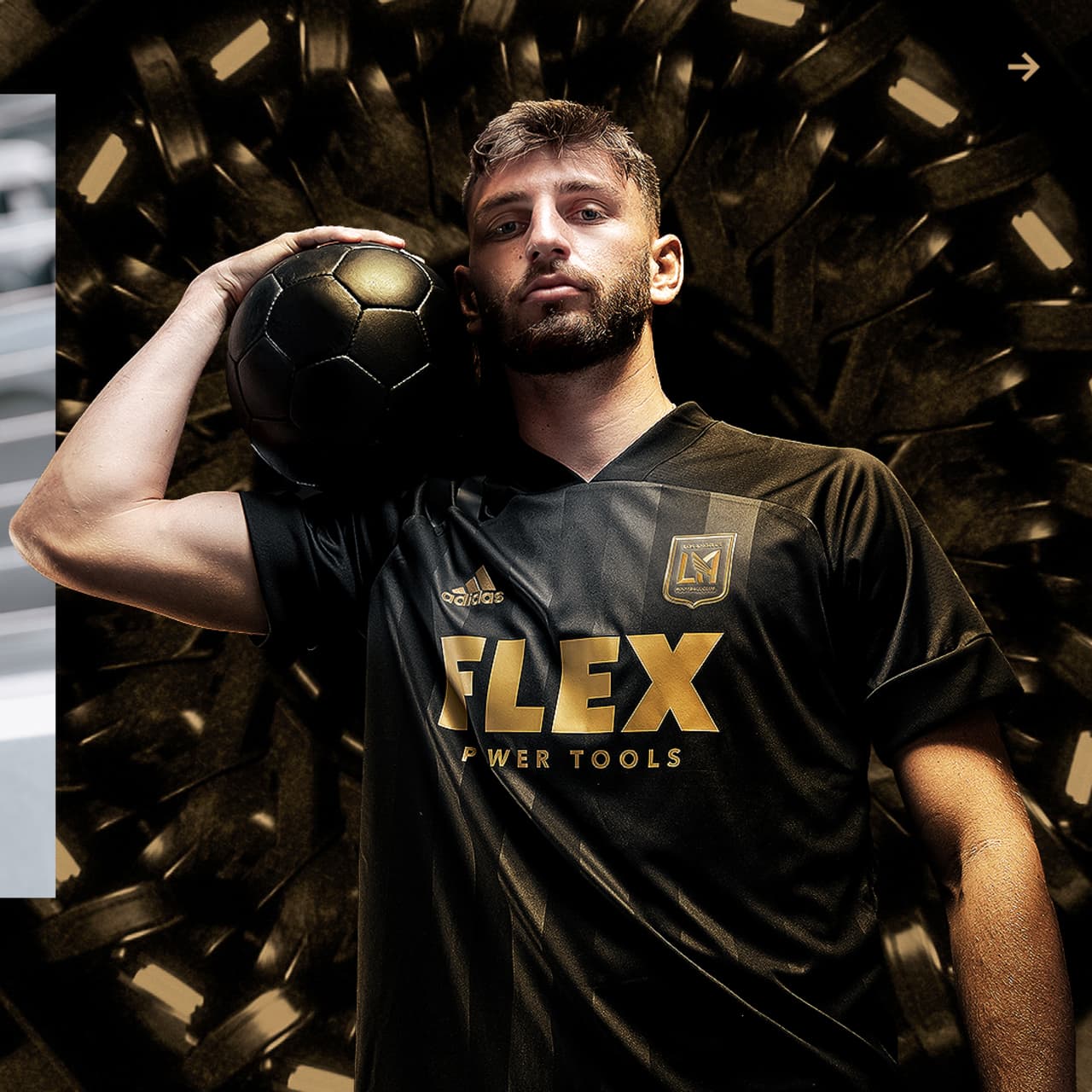 In comparison, the most expensive main sponsors for MLS kits top off at $5-6 million per year. FC Cincinnati with sponsor Mercy Health and LAFC with Flex are both worth $5 million a year. Leading the MLS is the Seattle Sounders' deal with Zulily, worth close to $6 million a year that includes the NWSL's OL Reign as part of the agreement. On average, MLS front sponsor deals are worth $3-4 million with sleeve sponsorships bringing in less than $1 million per year.
It's worth noting that the value of a venue's naming rights is dependent on a variety of factors. In reality, downtown LA is very different today than when Staples Center was first being developed. The early 2000s, during which time the area developed into a tourist and residential district, happened to coincide with the success of Shaquille O'Neal and Kobe Bryant winning three consecutive championships with the Lakers. Today, it is a cultural destination in addition to the venue hosting major events throughout the year.
We should take these different elements into consideration while still forthrightly recognizing that soccer in the U.S. still has a lot of catching up to do in comparison to the overall financial strength of the other major sports in the country. But perhaps soon we'll be able to see MLS clubs having stadiums that can compete with and be as alluring as the place that will forever be known as the house that Kobe built.