Location, location, location. Forget lavish villas on oceanfront property — small squares on football shirts are some of the most coveted and expensive areas in the world. We take a look at the history and evolution of football kit sponsors, and explore why they can be not only innovative and lucrative marketing opportunities, but also a slippery slope into corporate oblivion. 
It was probably inevitable that as soon as the English Premier League gave license to its member clubs to be able to acquire sleeve sponsors on their football shirts, that another piece of shirt real estate would become de rigueur. The only surprise is that it's taken this long.
Although sponsorship on the front of shirts didn't really hit the mainstream until about 1983, Coventry City had already used the Talbot branding from as early as 1980. However, we can date front-of-shirt sponsorship to even earlier than that. To 1973 in fact.
Did you know Jägermeister was the first brand to sponsor a soccer team, Eintracht Braunschweig in 1973? #JagerFacts pic.twitter.com/w5gidxtDUB

— Jägermeister UK (@JagerUK) January 20, 2014
Jagermeister and Eintracht Braunschweig are believed to have decided a tie-up was in the best interests of both companies, but the only way around the rules was to replace the club crest with that of the drink's manufacturer. It would also prove to be the first deal of its kind whereby alcohol was freely advertised.
Drinks and kits would go on to have a thriving partnership, with perhaps the most famous being the Newcastle Brown Ale sponsorship of Newcastle United in the mid-1990s. As iconic a kit as you could wish for, some 10-15 years after English football had dipped its toe into the waters of kit sponsorship, clubs and their sponsors were beginning to look at the aesthetics of the logo on the shirt as another way of pulling in sales.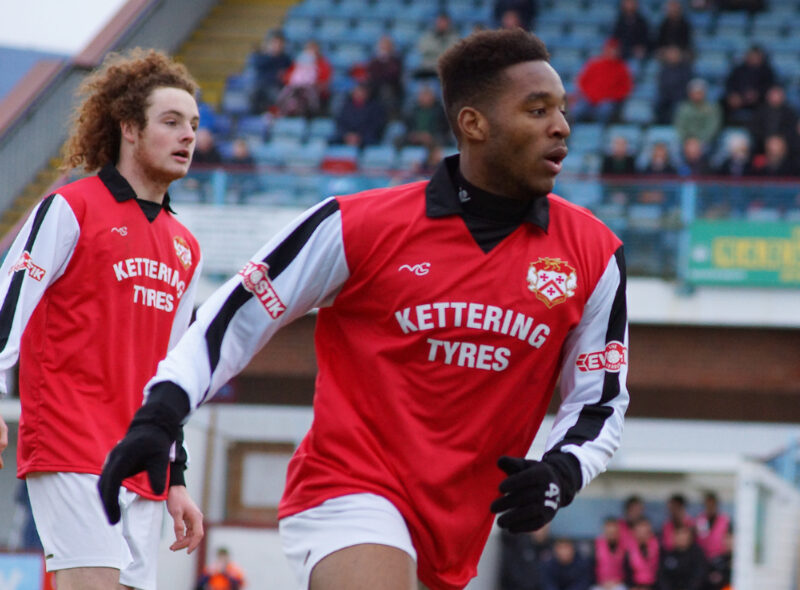 Things were quite different back on January 21, 1976, when the first front-of-kit sponsor made its debut in England, pre-dating Coventry's dalliance with Talbots by a full four years. Kettering Town hosted Bath City in a Southern League game. What was most noticeable wasn't the football on show, but the "Kettering Tyres Ltd" embroidery across the front of the home side's shirts.
Believed to have paid four figures for the privilege, the tyre company's brand on the shirt was short-lived. Just the one game before, the Football Association sent a letter demanding its removal.
Fast forward to the early 1980s, and the commercial possibilities became abundantly clear. However, it did require a sea-change in thinking. As with all traditions, anything that appears progressive or somehow avant-garde is often given short shrift to begin with. It was even the same when numbers were introduced on the back of shirts.
In any event, shirt sponsorship was here to stay (unless you were FC Barcelona until 2006), and the bigger the club, the higher profile the brand willing to be associated with it. Of course, that meant more money to be paid into club coffers too.
It hardly seems conceivable then that after Real Madrid became La Liga's first club to have a shirt sponsor — Zanussi in 1982 — that Los Blancos can now charge the Emirates airline company in the region of £70 million per season for the privilege of commercial shirt sponsorship. Manchester United also recoup the same amount for Chevrolet to sit proudly in the center of the famous red shirt, albeit the deal is up for review this summer.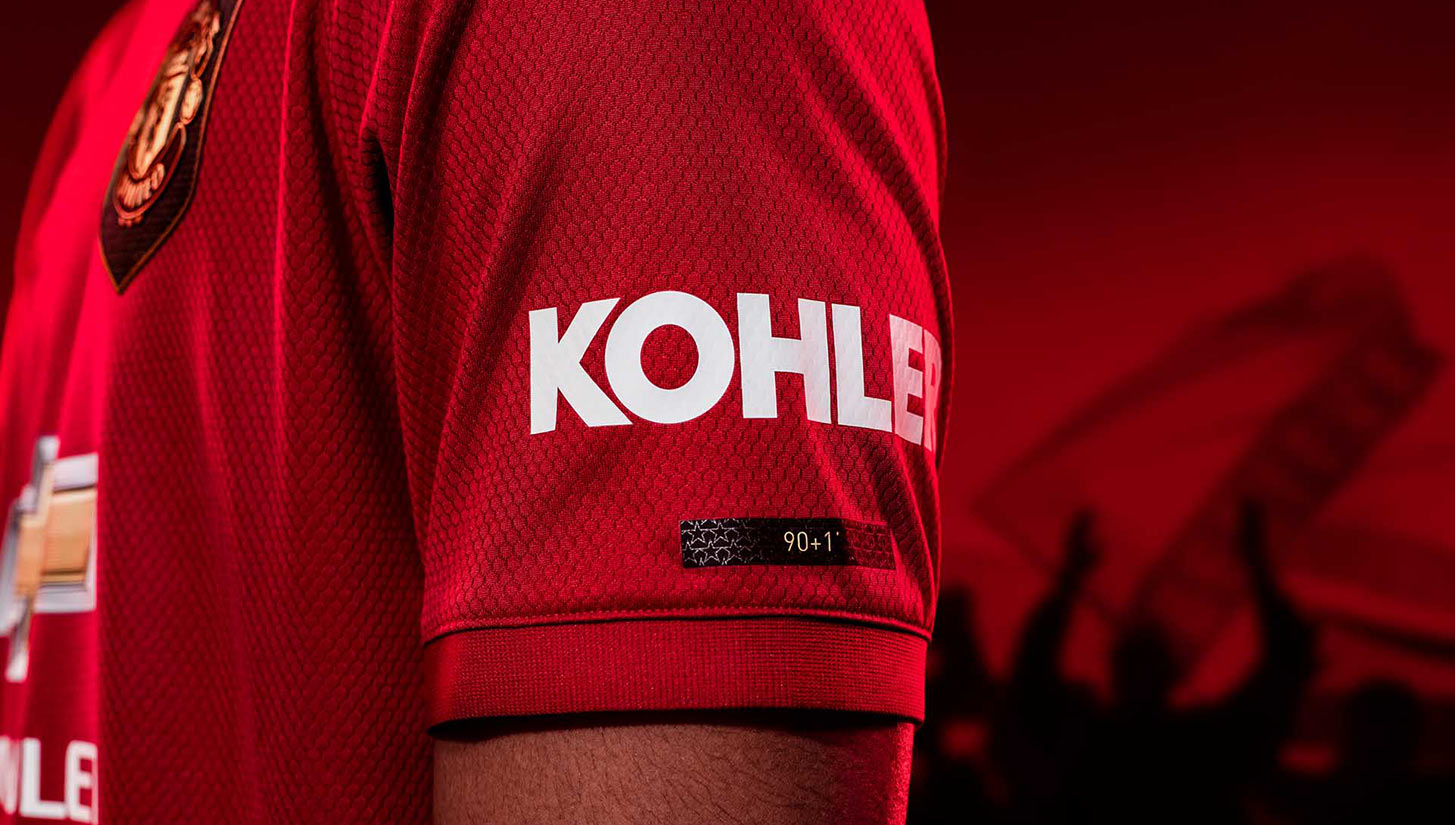 United also have a Kohler sponsorship on the left sleeves of their shirts, and herein comes the next wave of commercial deals for clubs eager to be able to capitalize on yet another revenue stream.
Who knew that such a small area could be prime real estate as far as sponsorships go? What may have appeared to be a gimmick upon first idea is actually marketing genius.
Think about how often that sleeve is seen when consumers are watching on television. Throw-ins, corners, close ups, etcetera. Even when a player is injured, the sleeve is almost always on show, and for longer periods than front-of-shirt sponsors may be.
It's perhaps to that end why Man United decided that they would charge £10 million per season for the privilege, which as Lee & Thompson note, comes out to about £100,000 per square centimeter of sleeve. Nice work if you can get it!
Not to be outdone, rivals Manchester City also bring in £10 million a season for their sleeve deal with Nexen Tires, whilst Arsenal brokered a £30 million deal with Rwanda for a "Visit Rwanda" patch on their sleeves.
Unlike main sponsor deals which generally appear to be from a small handful of sectors, there are a wide range of commercial possibilities when it comes to sleeve deals, as seen in the below graphic: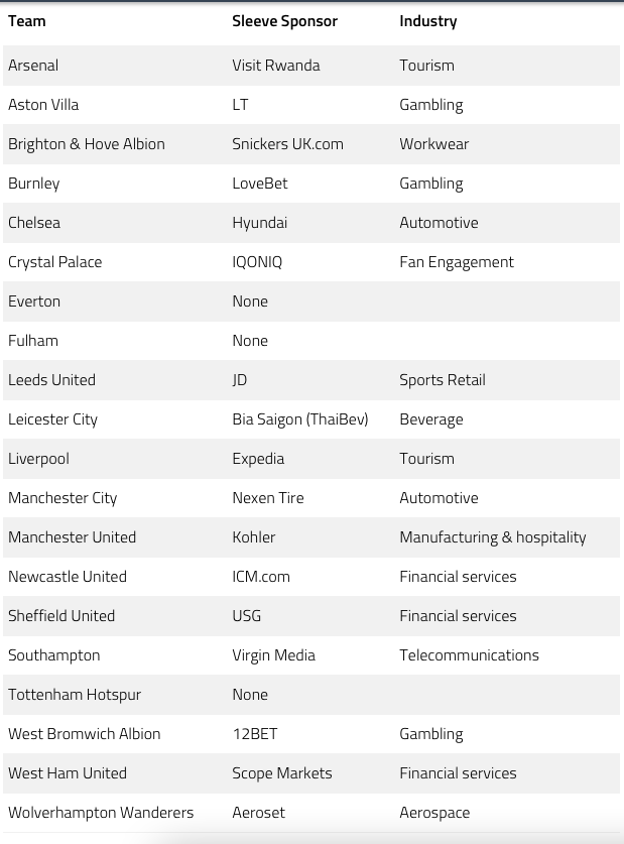 Commercial opportunities, in whichever shape or form they come, are clearly needed for the elite professional teams of today — but they have to be right for both the club and its "brand." Getting it wrong can be the difference in selling out a shirt or seeing it bomb.
Everton's endorsement of the Angry Birds game franchise was polarizing to say the least. Three of their first-team players — Theo Walcott, Gylfi Sigurdsson, and Cenk Tosun — even had characters that could be downloaded and played in-game.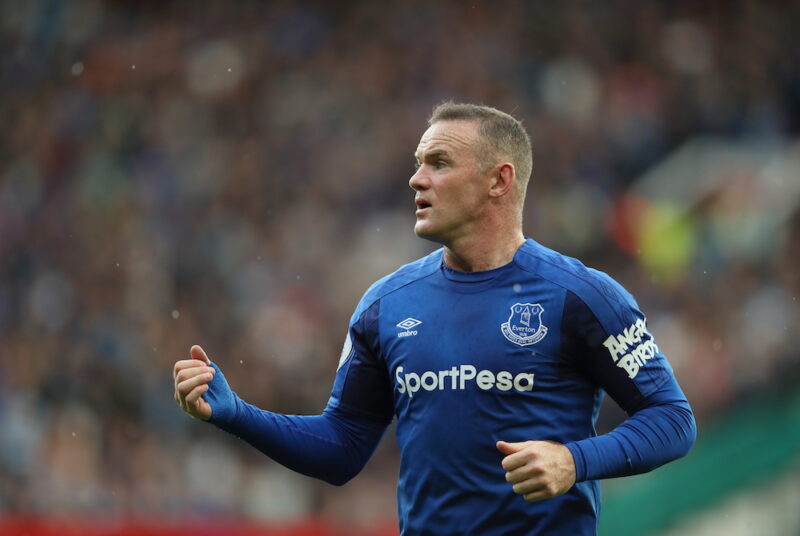 For traditionalists, having a game advertisement on a shirt sleeve was anathema to everything they'd come to hold dear about Everton's shirt, however, it was worth £1 million a season before it expired at the end of the last campaign.
Two of the most innovative sponsor deals had vastly differing outcomes in terms of visibility as well, and both were from La Liga sides. Who can forget Getafe's wildly imaginative Burger King tie-up in 2009?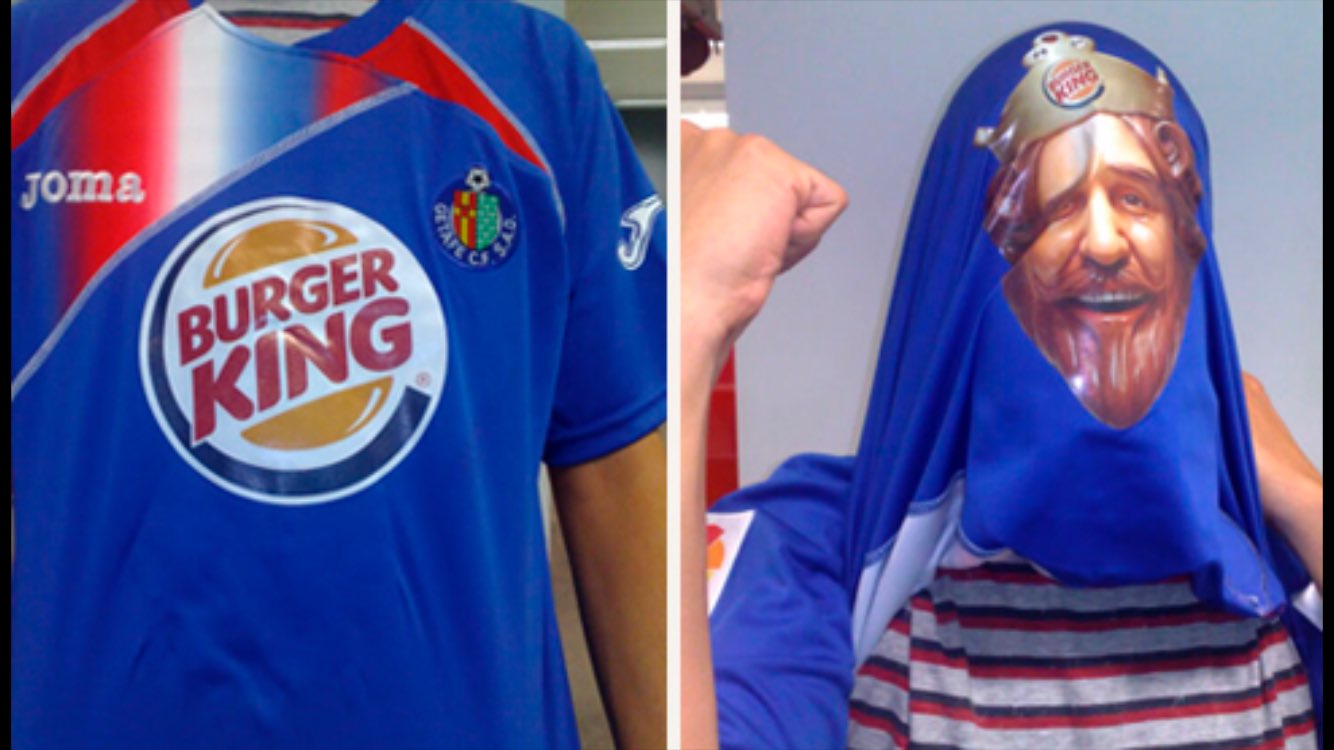 Not only did the fast-food chain have its logo on the front of the Madrid-based team's shirts, but when a goal was scored, the player concerned was obliged to pull the shirt over his head.
Why?
Because in so doing, it unveiled a graphic of the Burger King "King" — an outstanding piece of marketing which saw sales of home and away shirts skyrocket. While it's unclear how much the club earned, both shirts sold out and, even now, they remain sought-after by collectors.
Barcelona, meanwhile, one of the most successful teams in the world, also decided to look at things a little differently and allowed the inside of the front of their shirt to be used. Intel Inside was imaginative, certainly, though no one ever saw it.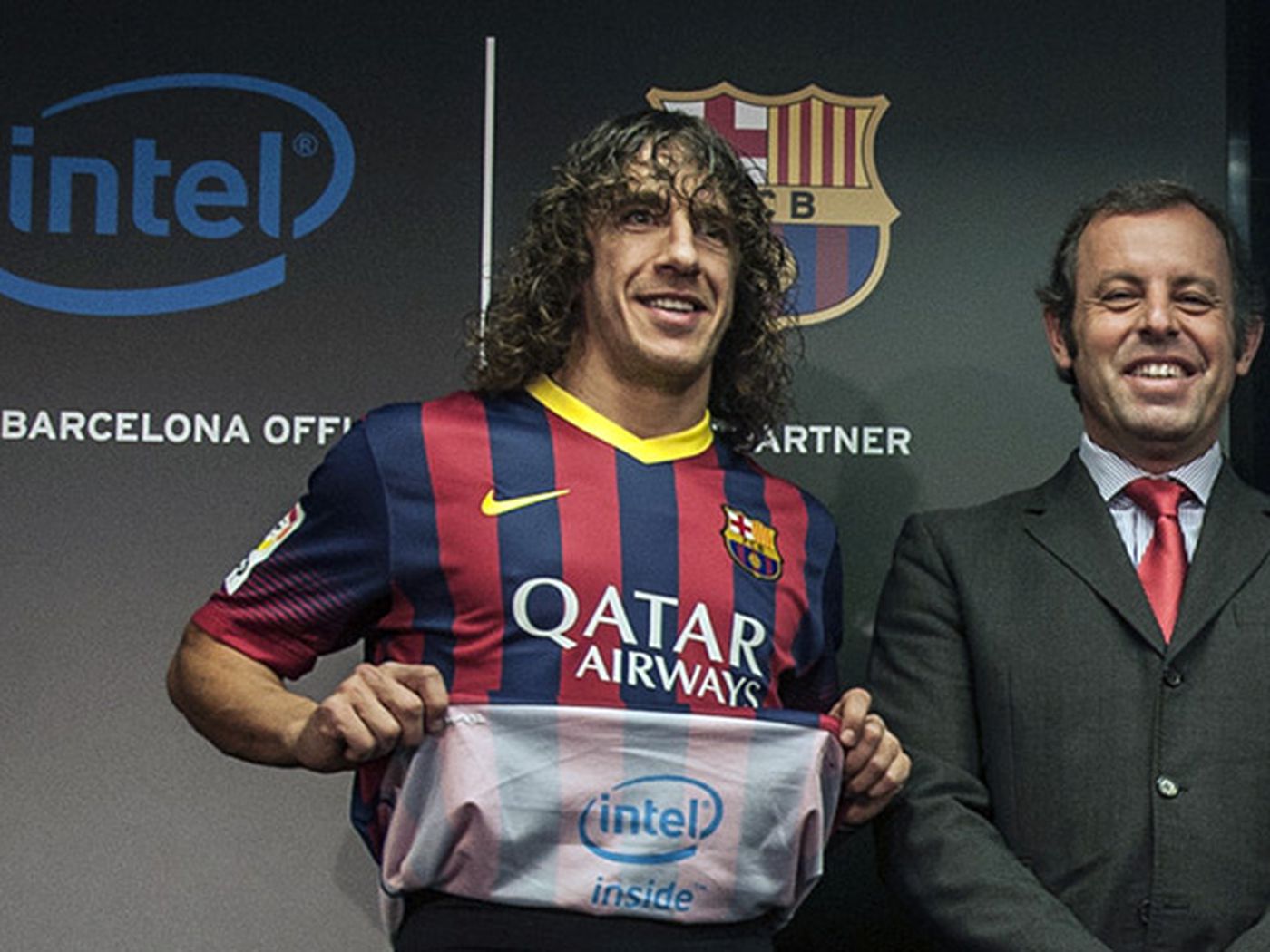 Were it not for the fanfare to announce the deal, it's doubtful anyone would've paid it any attention, and yet the Catalans managed to earn £3 million per season over five years!
A note of caution does need to be sounded, however.
There's a real danger of taking things just a little too far because the once sacred football shirt has now become a vast canvas for sale. Every inch would appear to be up for grabs if the price is right, and some clubs have even taken it to the extreme, with jerseys being more sponsor banner space than a source of team identity.
Money talks, but at what price vulgarity?