It's baaaack! The global phenomenon of Neymar Jr's Five returns for a second year, and this time it promises to be bigger and better, with even more intense play. Open to the public, the high-level competition is a worldwide 5v5 tourney unlike any other football event. Last year, 65,000 players from 47 countries competed in the Red Bull sponsored event, and 2017 opens the competition to even more ballers with 53 countries vying for the title of the world's best street crew.
The event is open to teams of five to seven players, ages 18 to 25, and for the first time two over-aged players will be allowed on each squad. In the U.S., qualifiers kick off in 10 states starting March 25 in Tampa, Fla. and Dallas, TX, and will continue through California, Arizona, Florida, Texas, New York, Illinois, New Jersey, Kansas, Ohio, and Colorado. The top two teams from each qualifier then travel to the U.S. finals in Miami in June. The World Championship takes place again in the FC Barcelona star's hometown of Praia Grande, Brazil, at his Instituto Projeto Neymar Jr in July 2017. For details on how to register, visit the Neymar Jr's Five web site.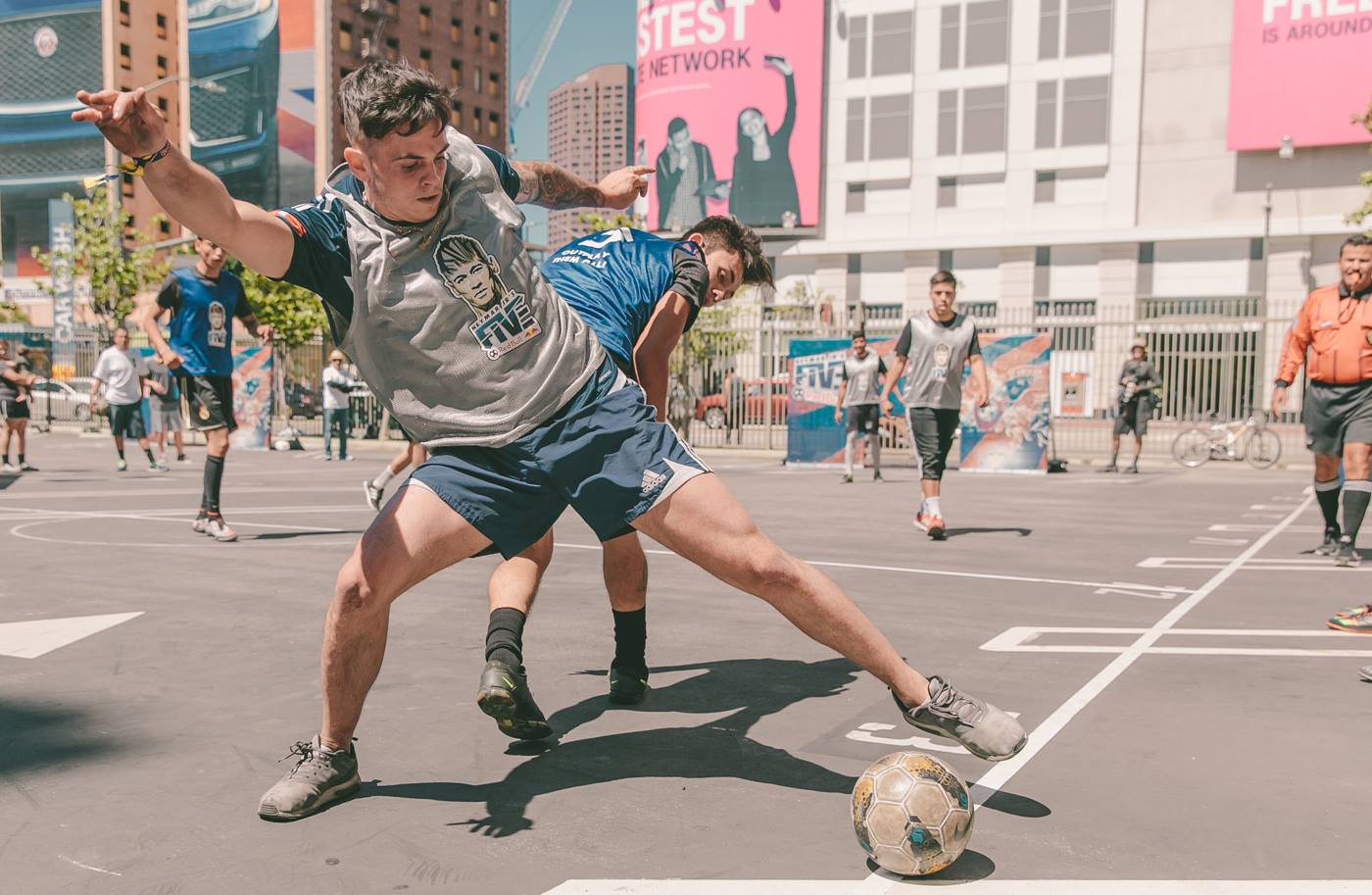 "I always played with my friends, using small goals," Neymar Jr. shared at the event announcement. "The tournament reminds me of my childhood and I am very proud of it. To win the five-a-side games and outplay them all, you need strategy and a good understanding of what the best moment is to attack and defend. A good defense is very important as well and can bring your team very far in the tournament."
Last year, Fresno's TC Broders took the U.S. title, and traveled to the World Championship for a chance to meet Neymar Jr. himself and play for the top prize—a VIP trip to Camp Nou where the winning team would get to hang out with the Brazilian striker at the legendary FC Barcelona training grounds. After besting an incredible field of talent, Brazil's Anjos da Bola made their country proud by clinching the 2016 title. "Meeting the winners was incredible!" said Neymar Jr. "Now I can't wait to see who makes it through to the 2017 World Final at my Instituto in Brazil."
For the latest about Neymar Jr's Five, visit their web site and check out their Facebook page.