In honor of the third official Merch Day, we've put together a comprehensive guide of some of the best kits and apparel for you to pick up in support of your favorite lower division team. 
It's time for another Merch Day, and if you haven't heard of it, let us put you on game. Started in 2018 by the good folks over at Soc Takes, namely staff writer Nipun Chopra, Merch Day is dedicated to supporting lower division clubs in the United States through purchasing all kinds of merchandise from kits to accessories.
Through the power of Twitter, Merch Day has generated a cult following, much to the delight of clubs across the country. The third official Merch Day is upon us, and we have curated a guide to some of our favorite apparel from lower division teams including Forward Madison, Nebraska Bugeaters, and Oakland Roots.
It's important to note that these are just some of the available Merch Day items that we particularly like, but there's plenty more. Be sure to check out the #MerchDay tag on Twitter to discover more amazing kits, tees, scarves, and trinkets to solidify your fan gear collection.
Jerseys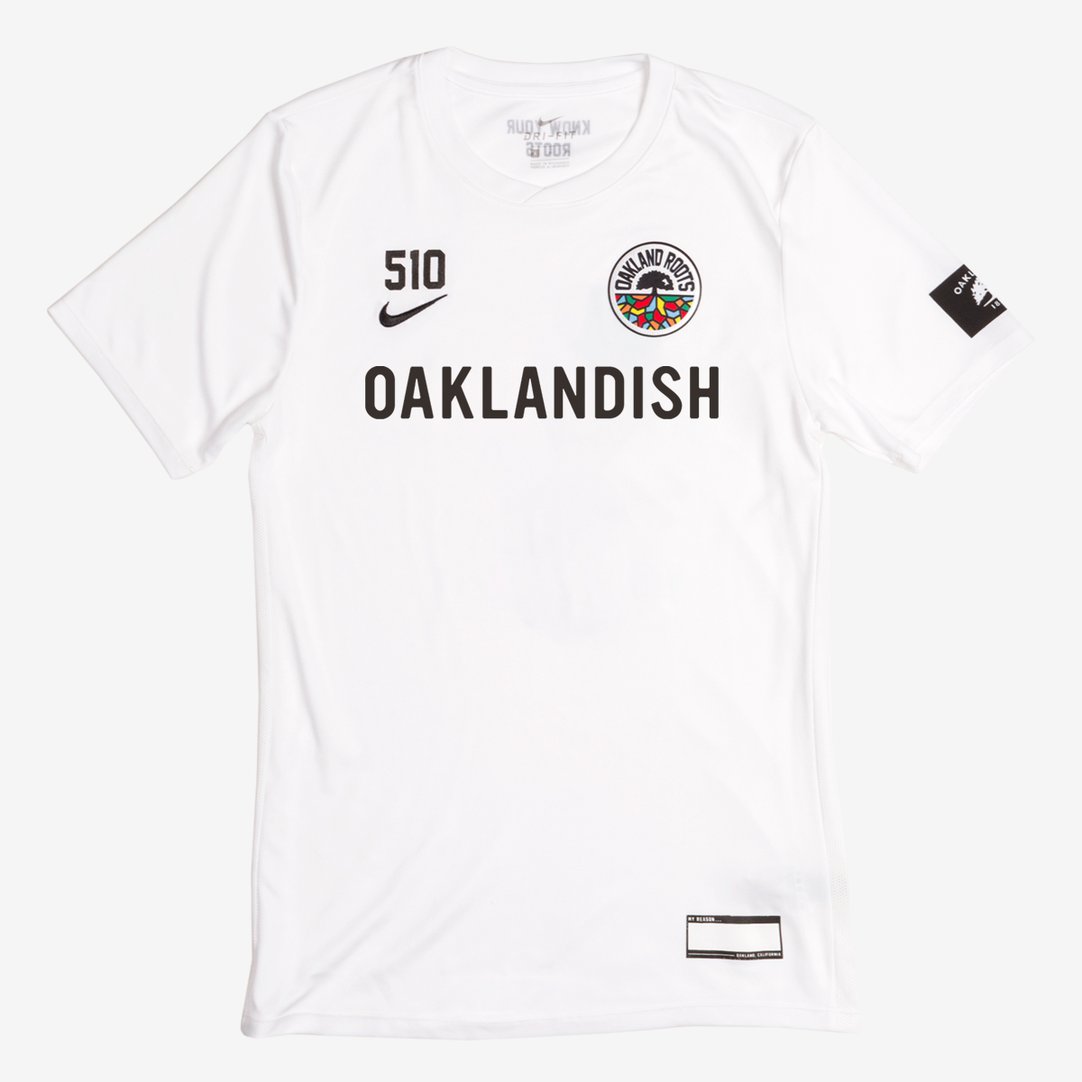 Oakland Roots puts the community first and foremost in everything they do, and it shows through to their branding and community initiatives. Dedicated to The Town to their core, the Roots are the foundation of something beautiful growing in Oakland. Their kits are as striking as their message — my favorite detail is on the bottom. There is a call to action to put "my reason" for being a member of the community.
Kingston Stockade 2019 Home/Away Jersey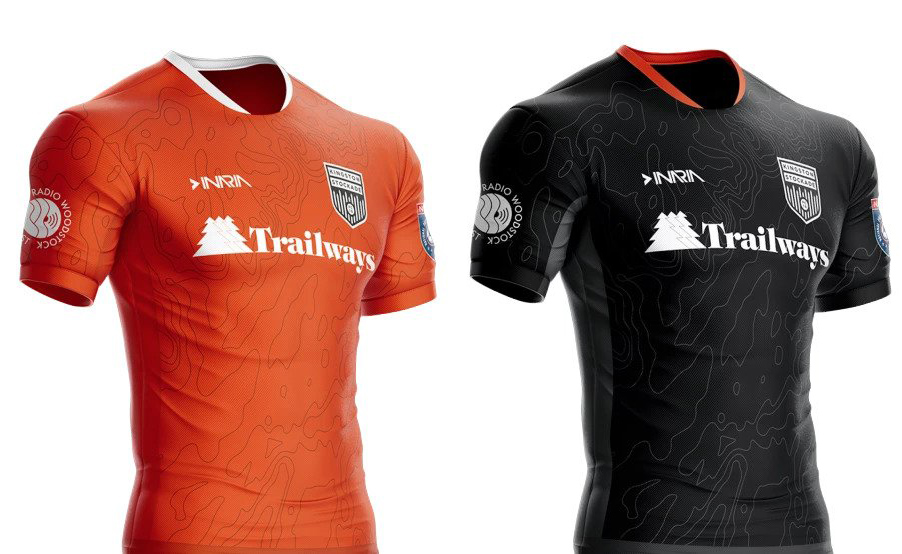 Kingston Stockade and INARIA came up with a super cool look for the 2019 season. This year's edition doesn't look very different overall from 2018, but the colors have been tweaked to make the topographical map pattern pop a lot more. One of my favorite aspects of lower league merch is the risks they can take with designs and the uniqueness that comes with it, which separates them from the often cookie-cutter look of the bigger clubs.
San Antonio FC Thunder Alternate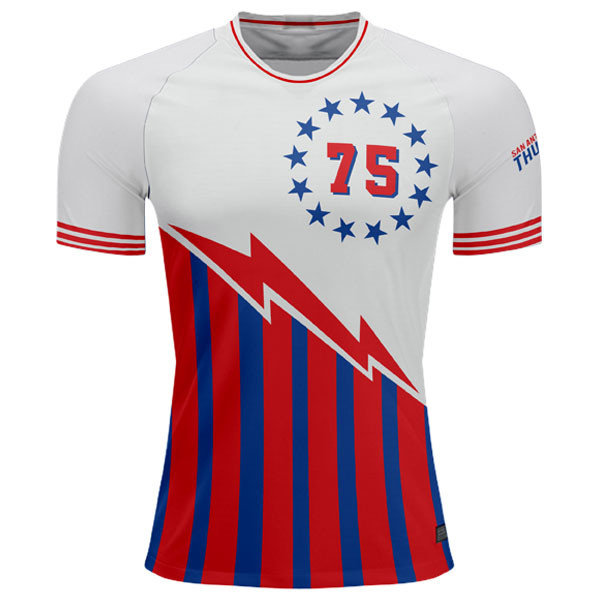 Throwback! No matter what some people have to say about retro-inspired kits on this site, these third jerseys from San Antonio FC inspired by their 1975 NASL season are fire. It calls back to the days when the club was called the Thunder, and it also doubles as a solid getup for a national team match. These types of jerseys that transcend the team they're designed for are a great pickup for fans of the sport.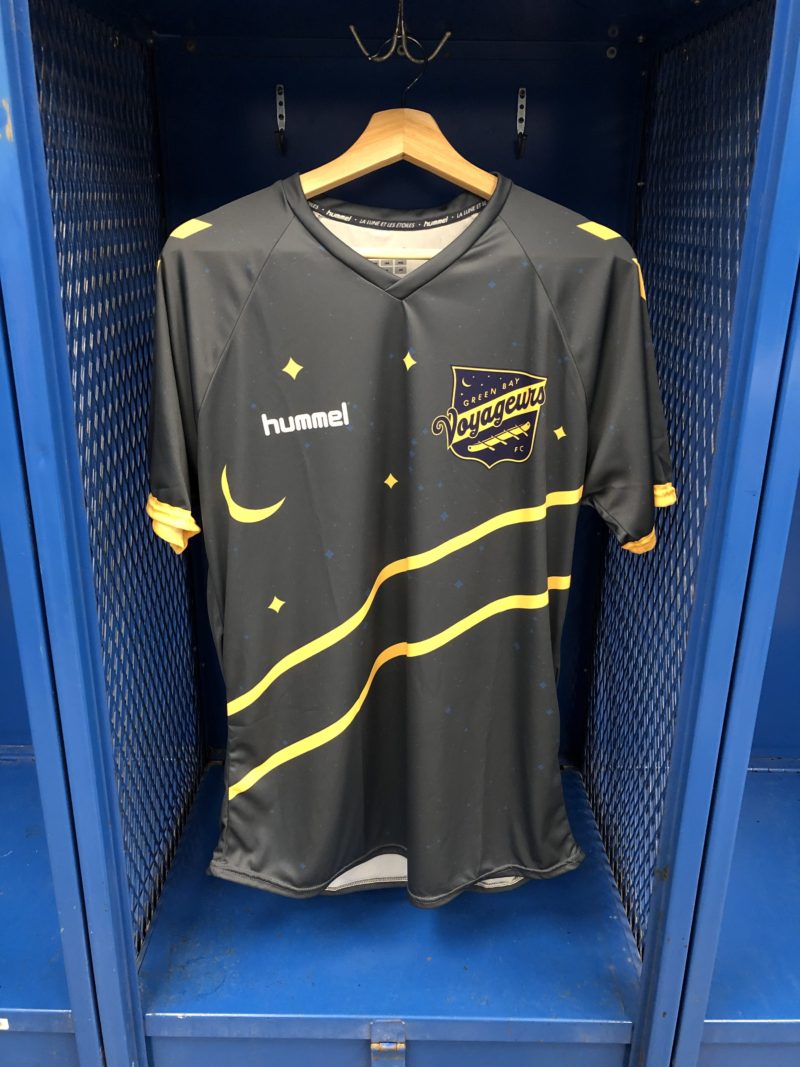 Hummel is another jersey provider that is collaborating with clubs for unique jersey designs, and they did terrific with the Green Bay Voyageurs top. Green Bay has a super cool crest and solid color combo that pops. Making things even better, the kit comes with a complementary scarf as well.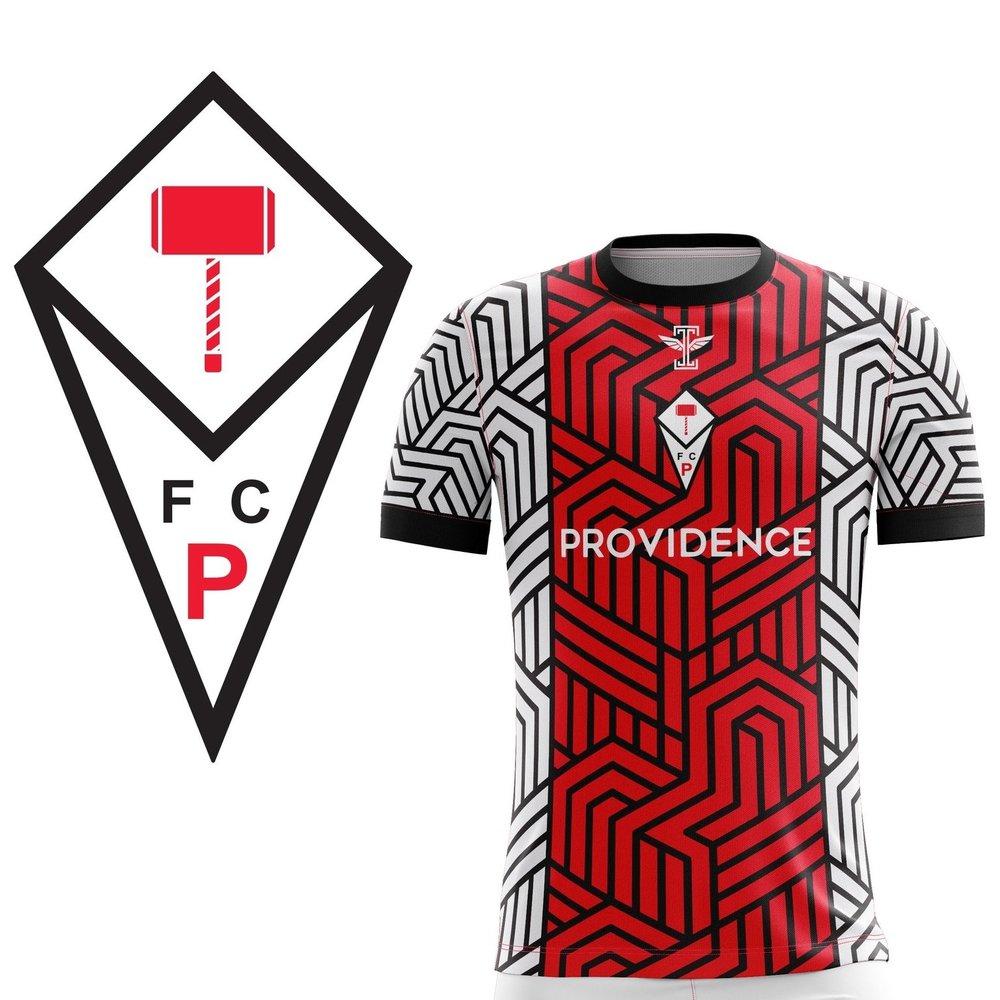 The creative side of our friends at Providence City FC, FC Providence teamed up with custom kit manufacturer Icarus FC for an ambitious kit inspired by the hammer-wielding Thor himself. The jersey is mesmerizing, and the subtle nod to our favorite dad bod god in the crest is the cherry on top. The kits were up for pre-order last week, and while they sold out, be sure to keep your eyes open for when these beauties officially drop.
Scarves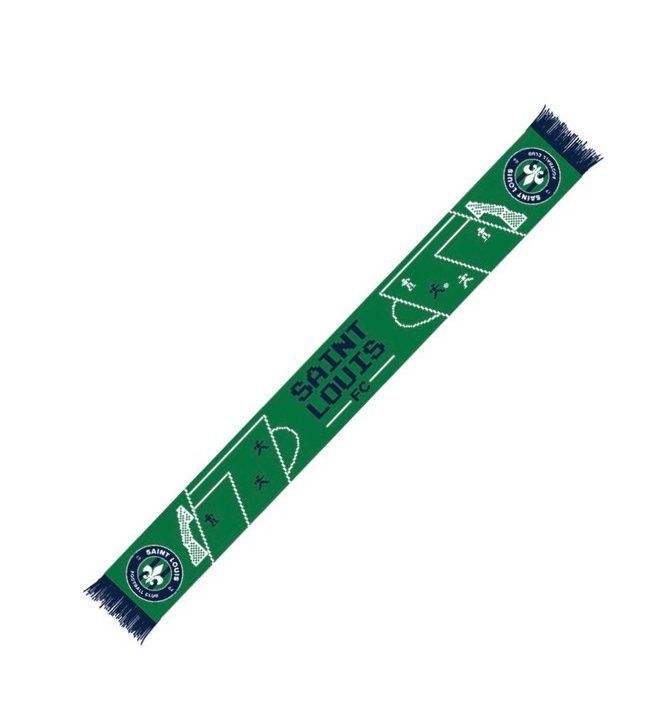 This is a great scarf for hanging on the wall. It goes horizontally, but the design really is an image and not merely words. The 8-bit adds a great nostalgia feel to it, making this one of the most stand-out scarves we've seen.
Charlotte Independence World's Game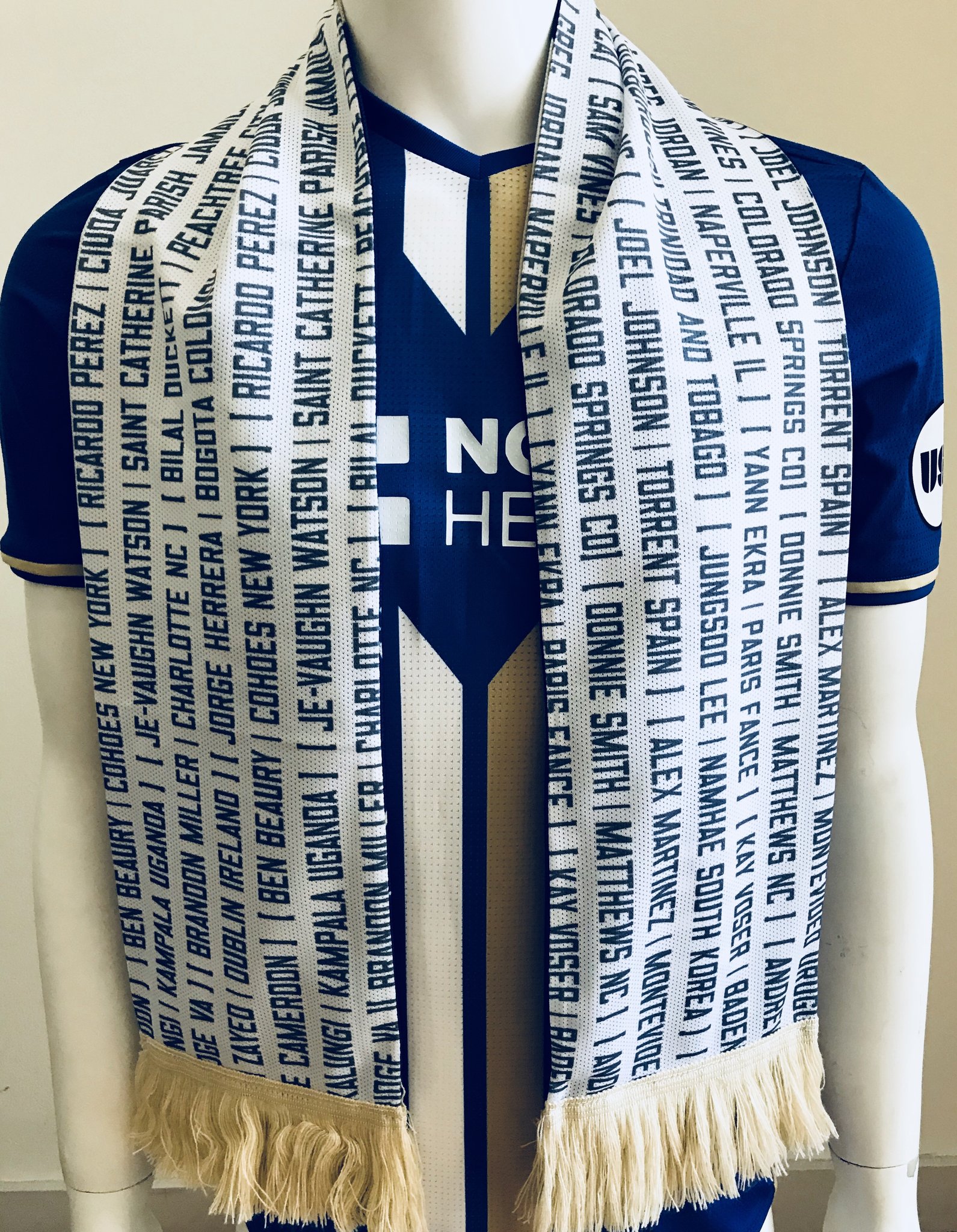 The World's Game scarf by the Independence has a map of the world on one side with names and hometowns of their 2018 roster on the other, a unique concept that is season-specific (if that matters to you). The global aspect of the game is something that draws a lot of people to the sport and celebrating that is always a good thing. We love to see originality when it comes to scarves, as typical designs have been easy to lean upon over the years.
Denton Diablos FC Summer Scarf 

Perfect for all you collectors out there, the Denton Diablos have a scarf that works both as a wall decoration and shoulder adornment. You can hang it up to see a classic version of the club's crest, or you can wrap it around to reveal an alternate crest with a bigger devil. Cool details like that make scarves a fun item to collect.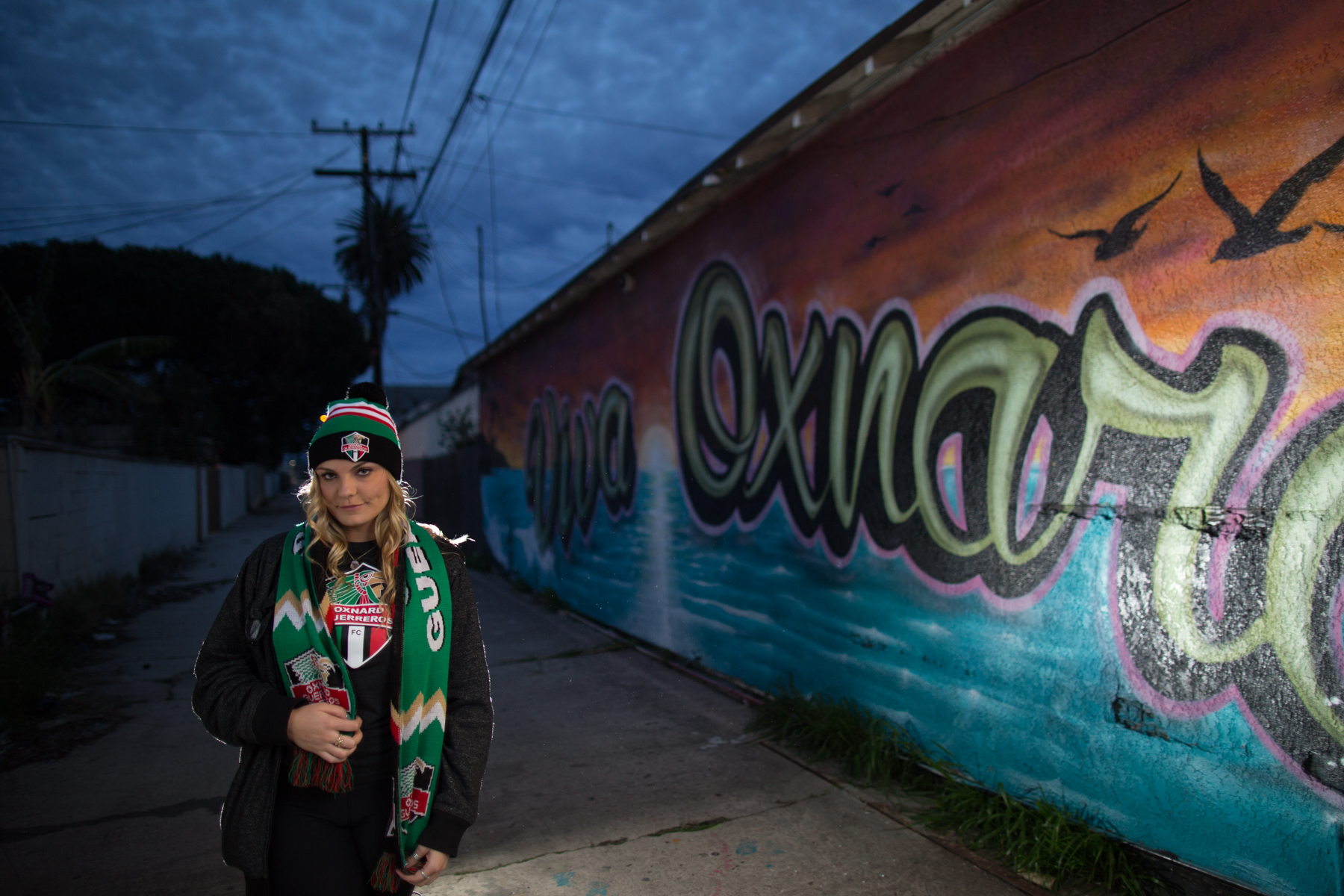 Showing the 805 some love, the Oxnard Guerreros have a colorful crest that lends itself to a beautiful scarf. The design is a classic setup, but with the colorway, it definitely catches your eye from afar.
FULL MINGO. Taking USL League 2 by storm is Forward Madison, and the club's merch game is just as strong as their on-pitch product. Complimenting their pink goalie jersey is the FULL MINGO scarf. Representing their favorite slogan, this is just plain amazing.
T-Shirts
Birmingham Legion Hammer Down Raglan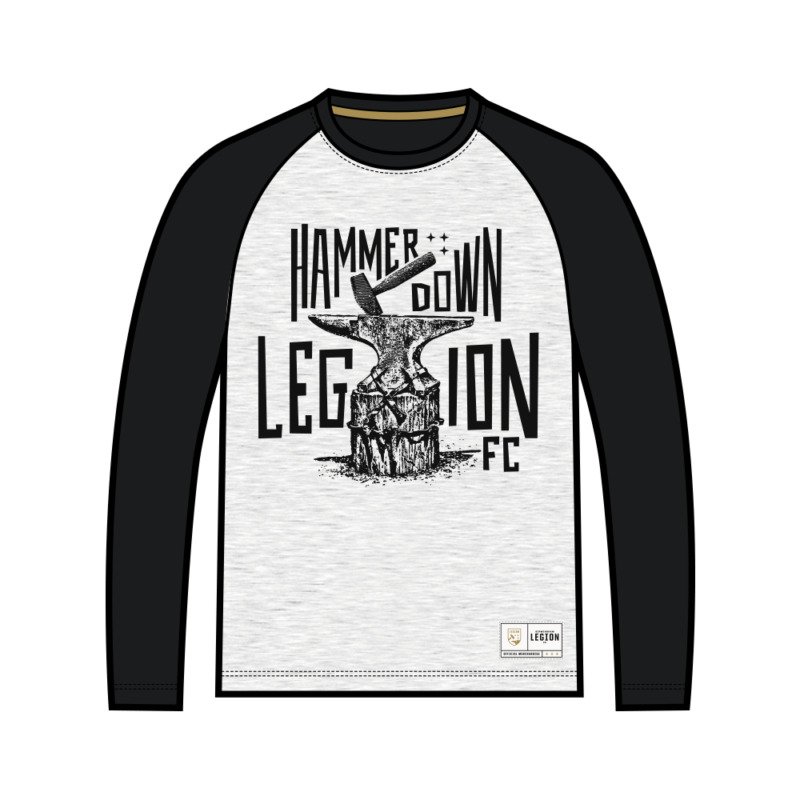 Hammers are relatively common the soccer crest landscape, but Legion FC does an excellent job with the design of this raglan. It has the slogan for the club and a different type of image than what's on their crest, making it less repetitive in your wardrobe.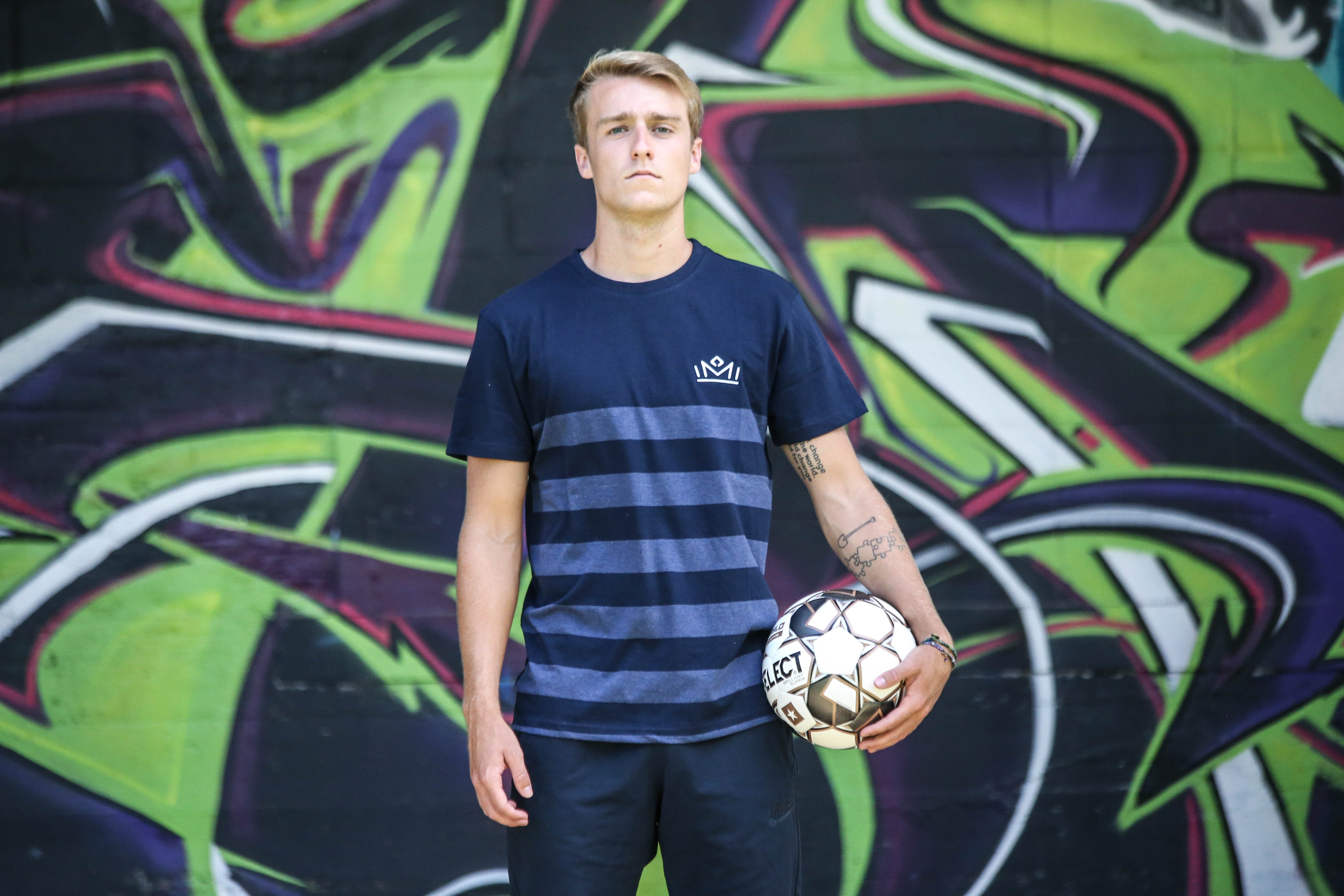 This is kind of cheating — I'm listing a single shirt but really go look at this whole collection. Memphis 1901 is committed to not just making game day merch, but lifestyle pieces. They came up with a new logo just for this line that has an "M" written in a way to look like a crown. It's a neat line with this striped t-shirt as a great option to show off the logo.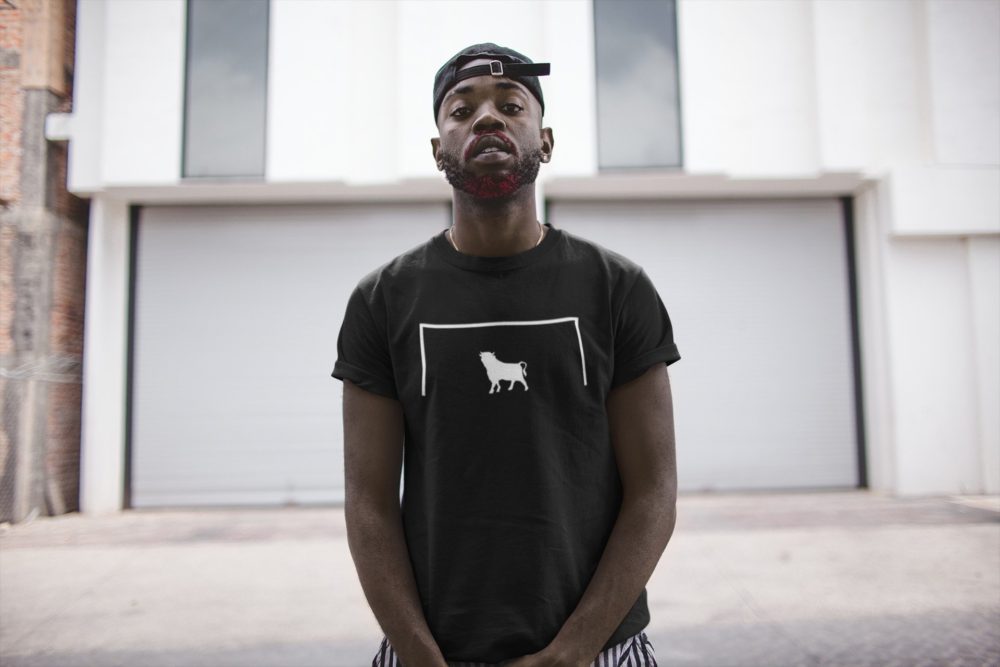 Absolutely love this t-shirt from Tobacco Road FC. The design is effortless and works for anyone. You don't even have to know this is about soccer and it's a good design. Well done, TRFC.
Fresno FC Blue Tie-Dye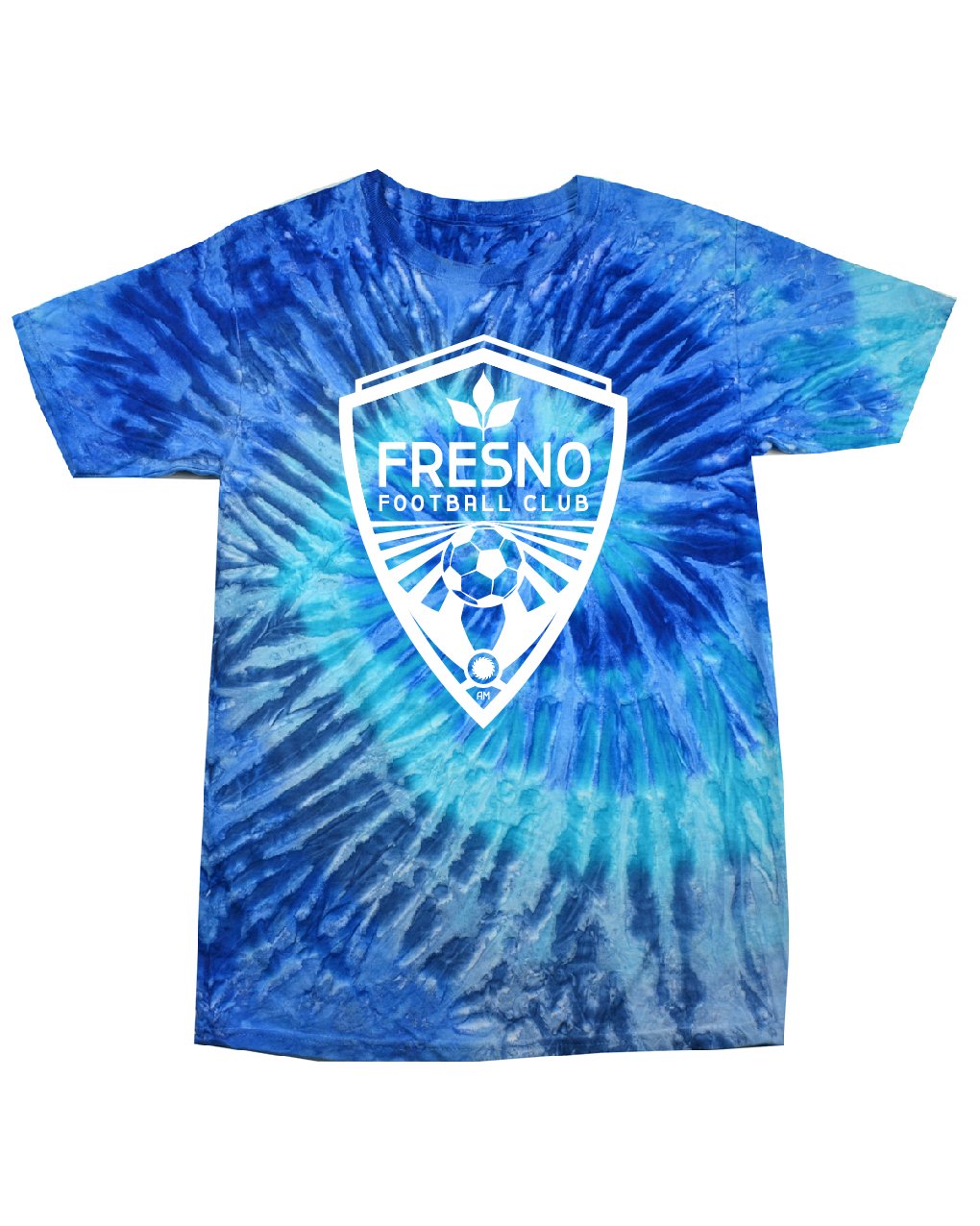 Rocking tie-dye is not easy, but Fresno FC pulled it off really well. Avoiding the rainbow was the correct call and allows for the crest to stand out. Fresno had quite a few items that were in contention for this list — they have a lot of other great stuff on their store that's worth checking out as well.
Nebraska Bugeaters Farm to Pitch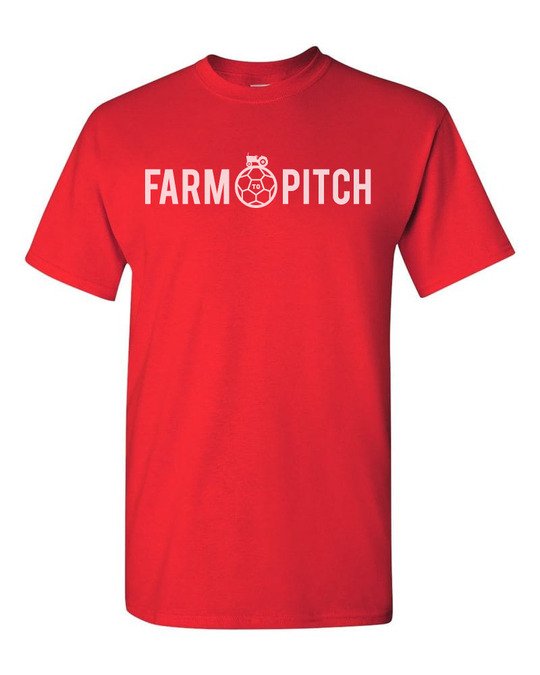 I am a huge believer in supporting your local team, and there is nothing more in line with that than a farm-to-pitch club. Bugeaters FC also may be years ahead of us when we're all stuck eating the protein blocks from Snowpiercer so get your swag now!
Hats
North Carolina Courage Throwback Hat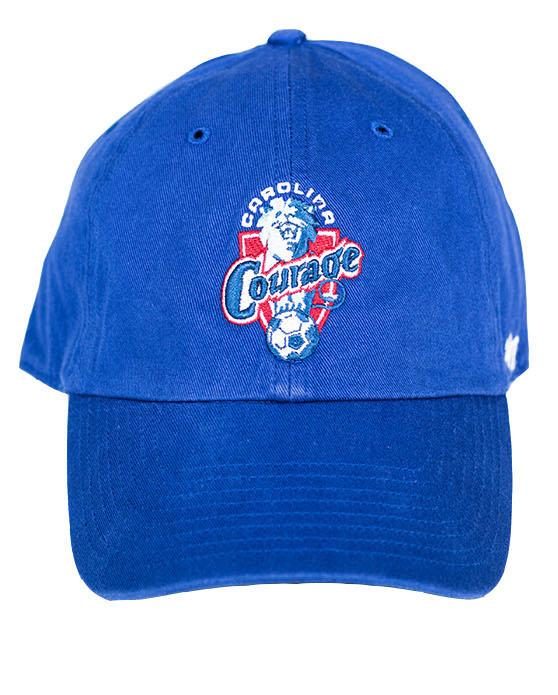 While they're not a lower-division club, we'd be remiss if we left off this hat from the North Carolina Courage. A throwback to the retro logo and colors, the reigning NWSL champs' old-school crest is easy to recognize, and this hat puts it front and center.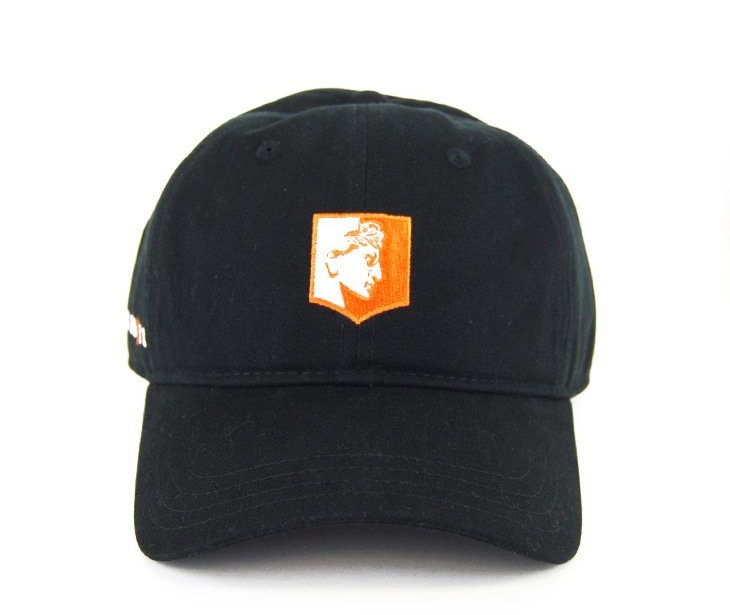 Cleveleland SC has a seriously robust online store with a ton of designs. Their dad hat features a simplified version of their crest — a minimalist design that makes for a solid pickup.
Oklahoma Energy '47 Cap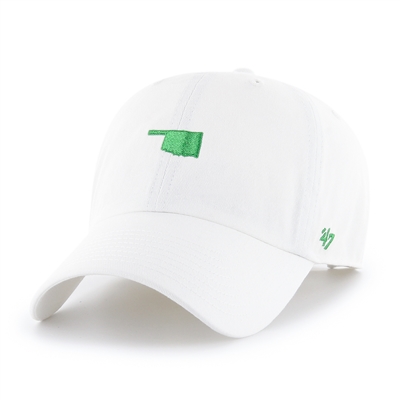 Similar to how Sacramento Republic uses the California bear, Oklahoma also goes for a statewide image — the state itself. Even if you don't like sports, this hat works for you if you're an Oklahoman. White is high-risk, high reward for hats, but if you can keep it clean, this hat will look awesome.
Orange County SC Lifestyle Cap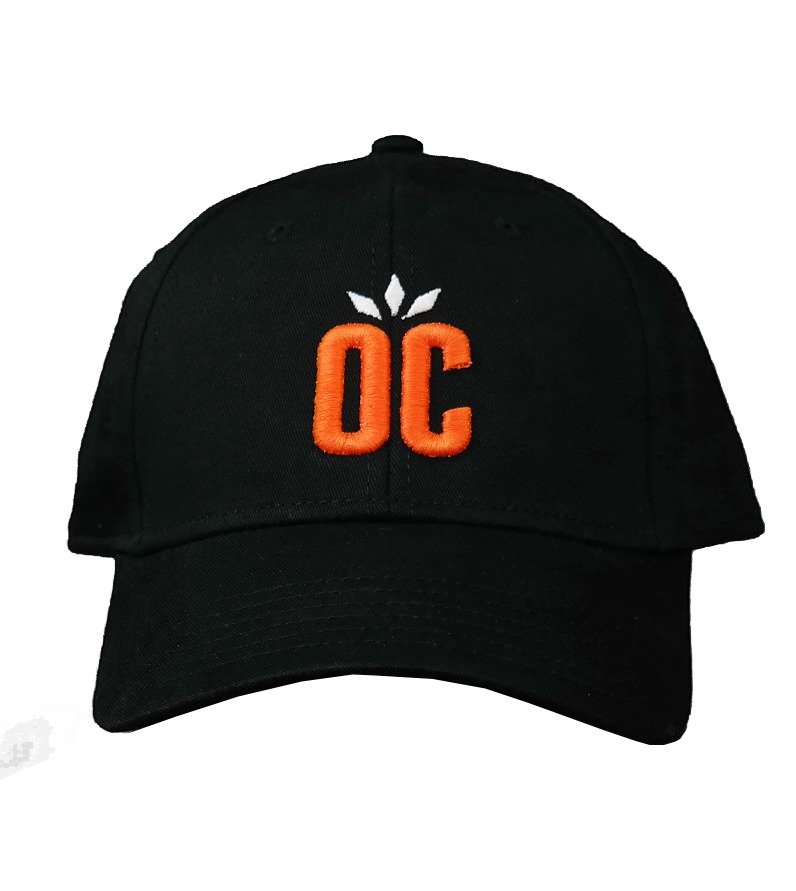 Orange County SC has the luxury of being in a well-known area in pop culture, and they seem to be embracing that with their lifestyle line not having their official logo or crest. Crests can be a good thing, but when you have the opportunity to branch out, it's almost always worth it.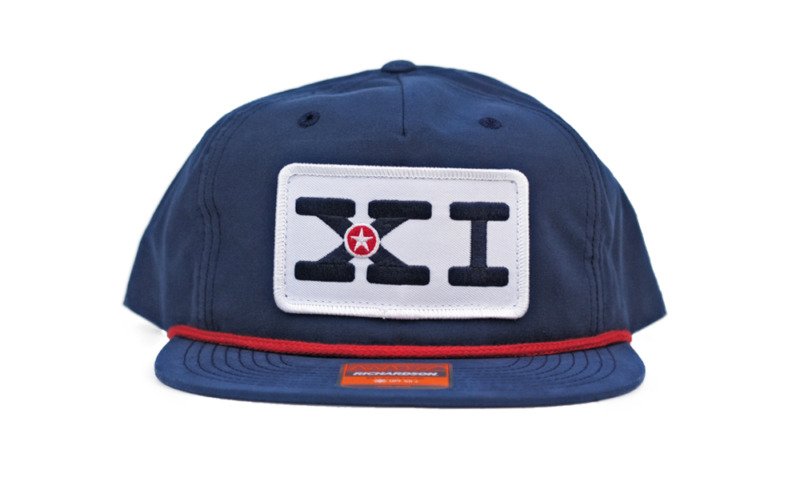 Five-panels are not for everyone, and not a lot of clubs actually have these kinds of hats being offered. However, this hat is cool and works for soccer fans in general, not just Indy Eleven fans. The XI logo is used on Indy's other gear, and it looks great.
Sweatshirts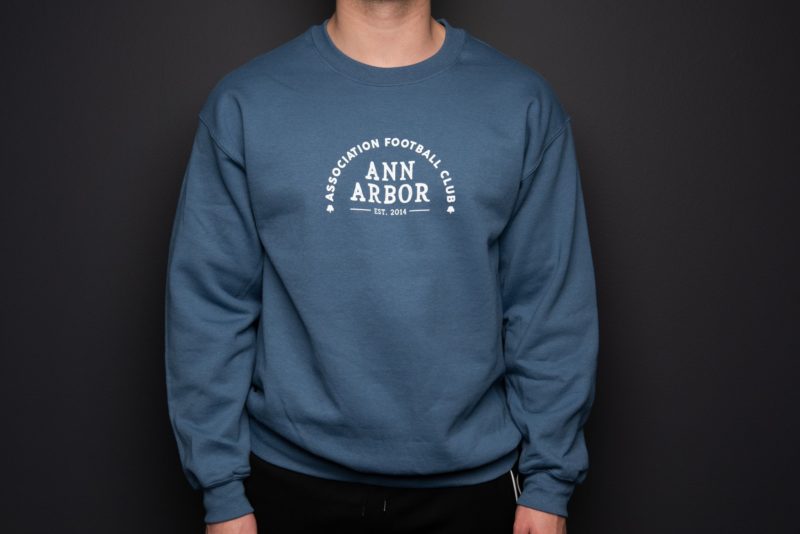 Ann Arbor's crewneck is offered in a few different colors and gives you a design that works well in all kinds of scenarios and outings. The oak tree is a great element that they use well in all of their merch.
So Cal Seahorses Crest Crewneck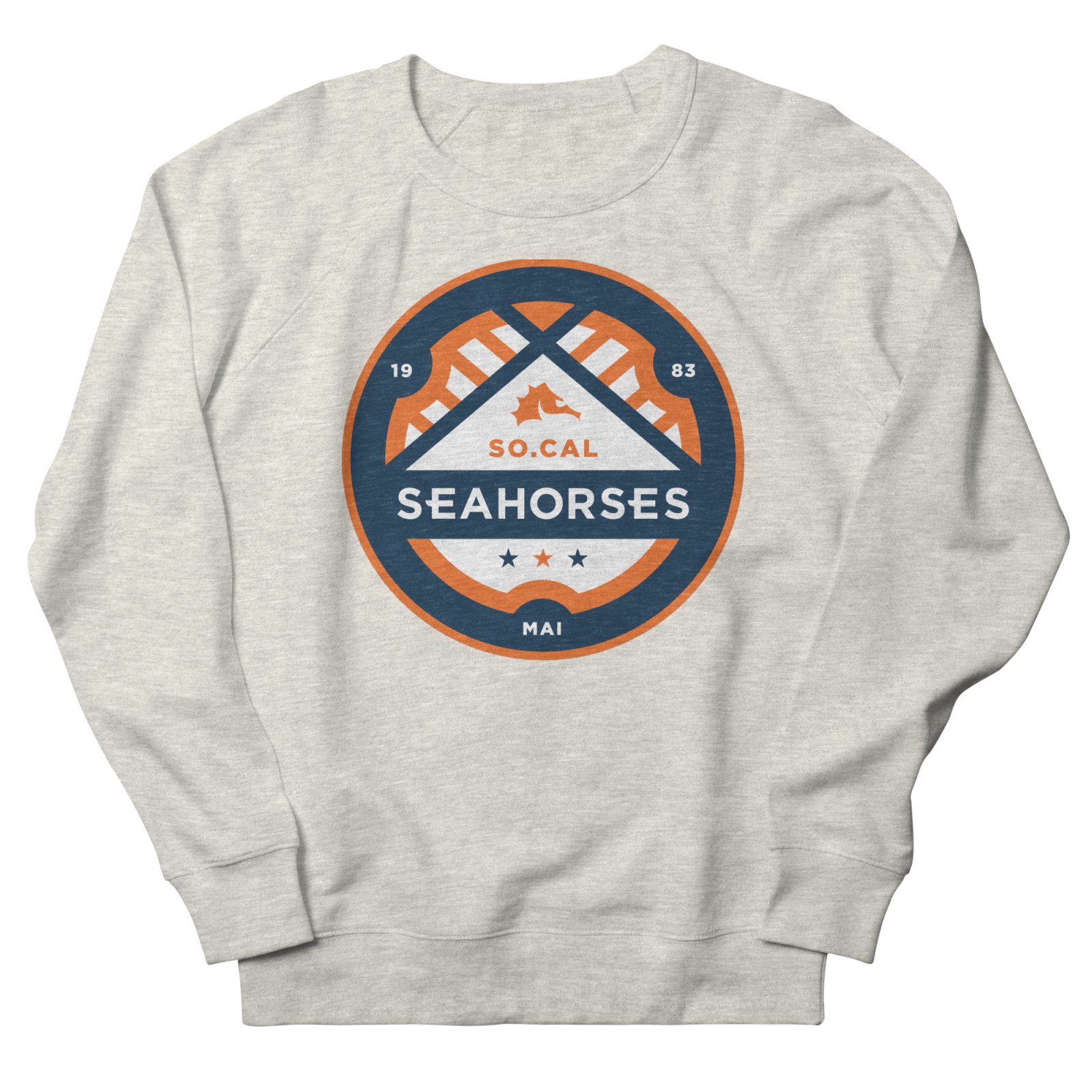 I'm going to be honest, I found this club while researching the buyer's guide and I instantly fell in love. With an awesome crest and logo, the Seahorses offer a ton of different items, all equally as fresh. I really hope that somehow, someway we get the So Cal Seahorses to play Forward Madison.
Flint City Bucks Hoodie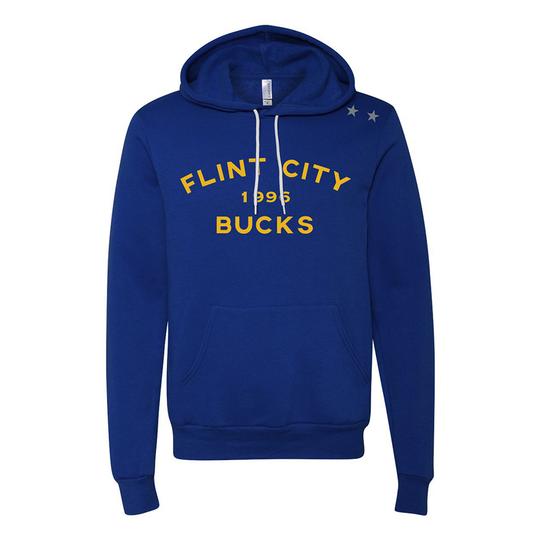 Flint City Bucks just sounds good, and it looks just as good on a sweatshirt. The three stars on the left shoulder are a really nice touch that shows it doesn't matter what league you're in — if you've got the stars, show them off.
Sacramento Republic Bear Crewneck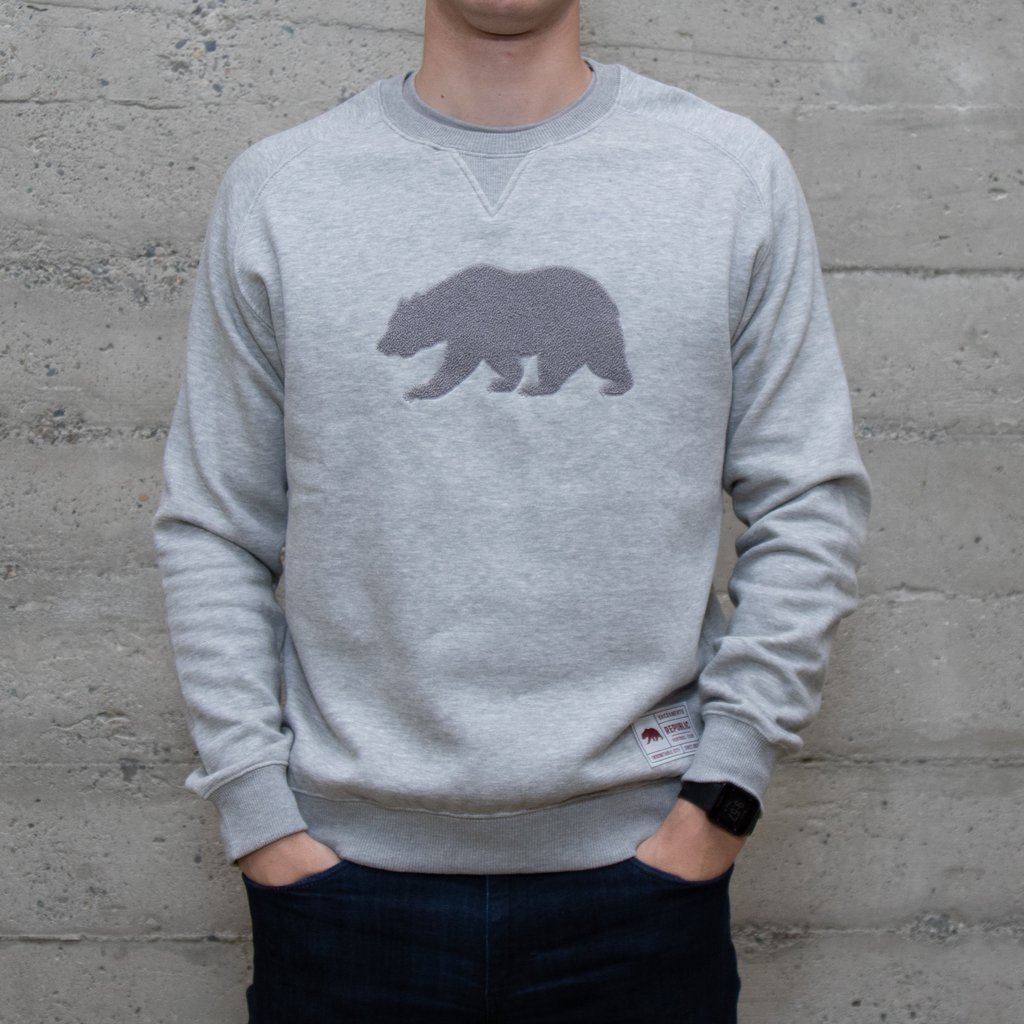 This crewneck pretty much speaks for itself. The California bear is iconic, and this simple sweatshirt shows that off. With rumors Sacramento may be coming to MLS, this could be the last time they get featured on a Merch Day.
Detroit City FC Outline Hoodie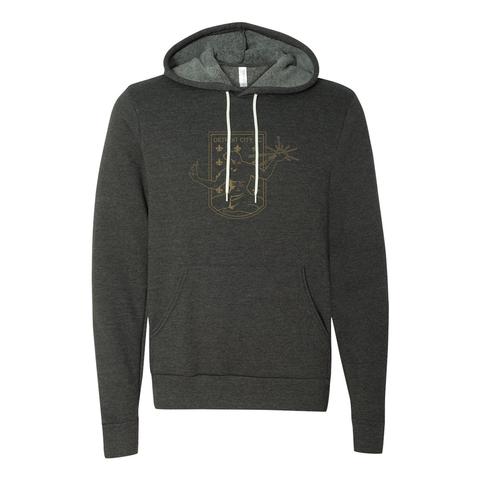 The second of the two hoodies on the list, this is a straight-line art illustration of the crest for Detroit City FC. Line art crests are good when you can't or don't want to do block colors that can come with crest sweatshirts. The gold pops well off the grey and is their secondary club color.