What started as a Facebook group in 2011, the Danish Freestyle Football Community has evolved into a full-fledged freestyle powerhouse, establishing partners with global brands and putting together some of the world's biggest freestyle events. 
All around the world, more and more people are beginning to pick up a ball, learn some tricks and interact with like-minded individuals. This is the most simplistic way of small communities being formed in the sport of freestyle football. But the collaborative effort of these individuals can lead to some great achievements and open up more opportunities and support for others within the scene.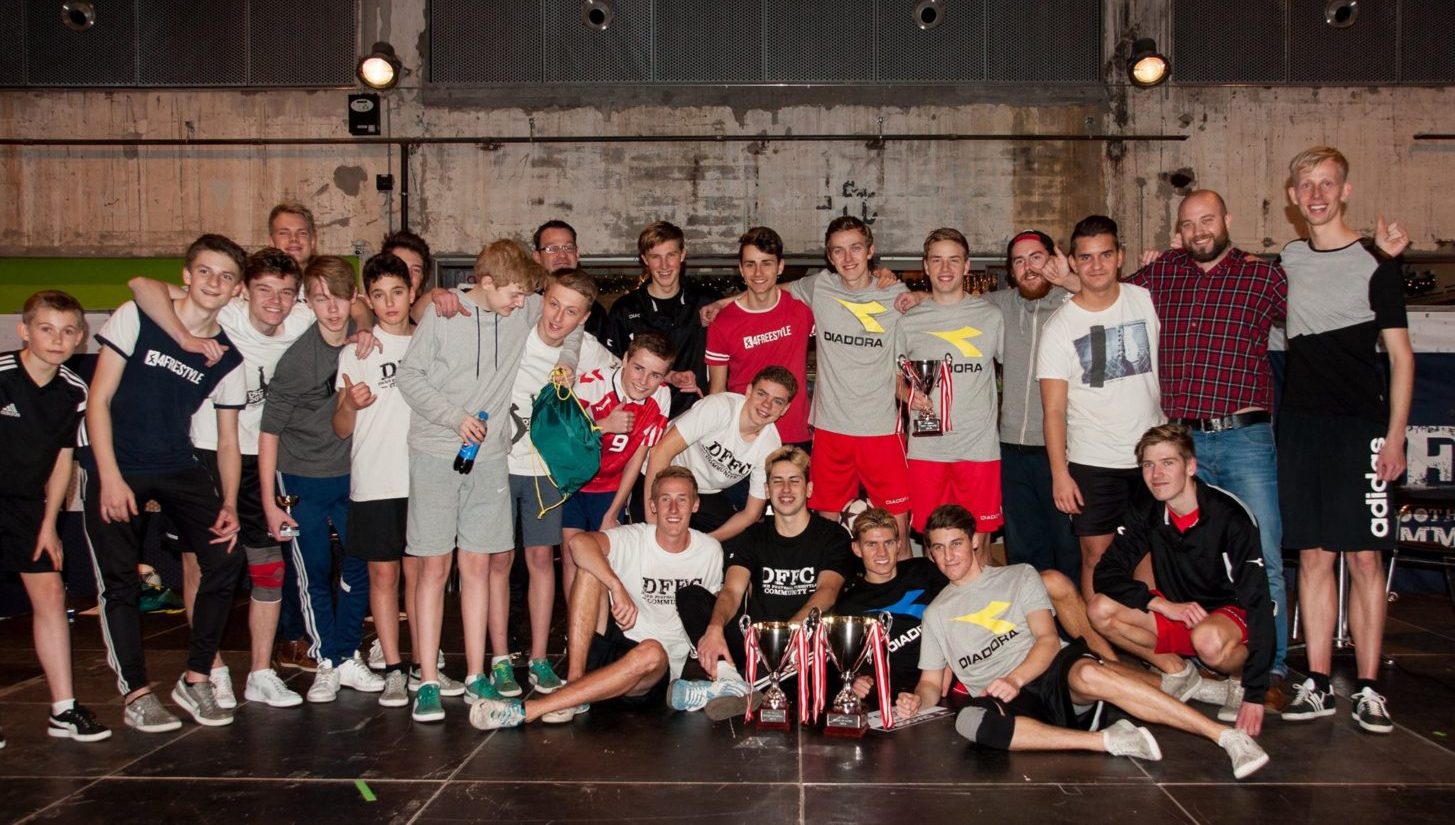 The Danish Freestyle Football Community is perhaps one of the best examples there is of how to develop a freestyle scene and its community. It is clear as daylight that they help each other out and have everyone else's interests in mind, in addition to enjoying their trainings and time together.
Some, if not most, of the credit of how this came to be must go to one of freestyle football's most iconic duos (no, not The F2) — Lars Munck Petersen and Simon Atli Larsen, better known to everyone as Munck and Simon.
The pair have been at the forefront of establishing the DFFC which has really set a benchmark to the rest of the world as to the potential reach that freestyle football has and how everyone can benefit when they work together.
Meet the Duo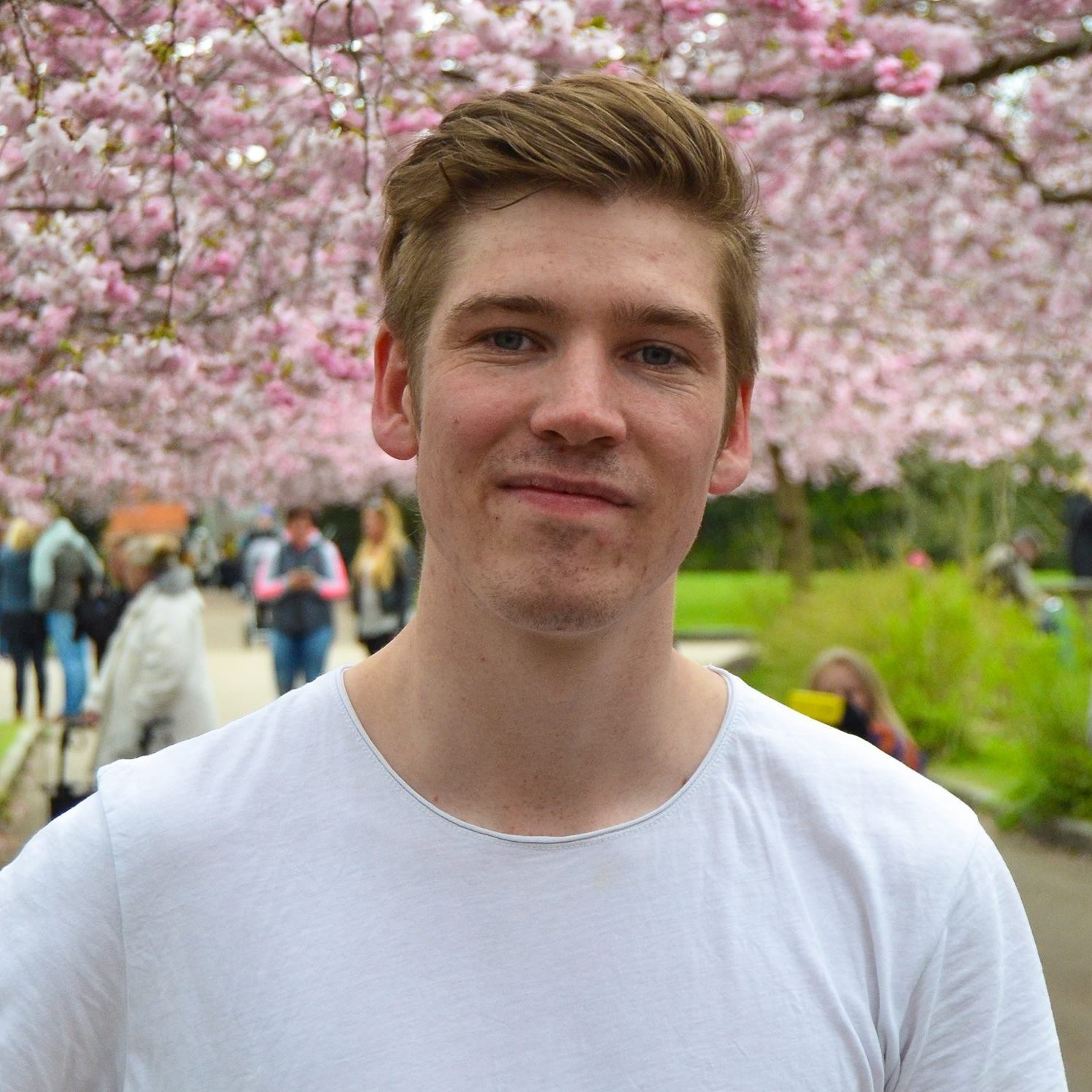 Simon, who is currently 23 years old and also studying political science, discovered freestyle when he broke his leg playing traditional football. Out of sheer boredom he then began practicing finger spin and neck stalls while he was recovering, and stumbled across the likes of Tsatsulow and Touzani on YouTube, inspiring him to continue. In fact, he became Danish freestyle champion in 2013.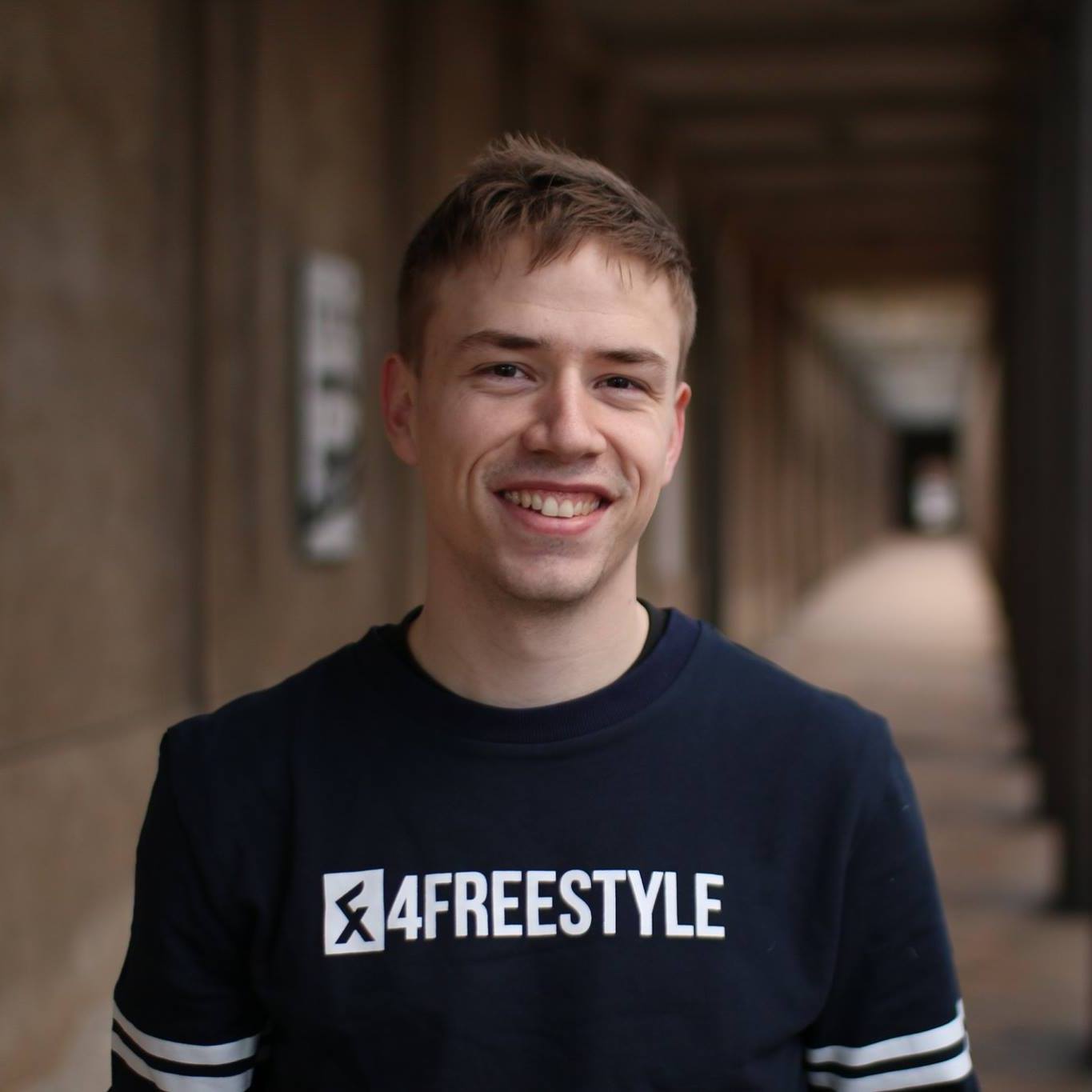 Munck, now 27 years old, watched similar videos as well back in the day plus the likes of Ronaldinho and Danish freestyler Brizze. He was convinced enough already that this relatively new world of freestyle football was better than traditional football. After uploading a video to YouTube of himself freestyling, he received an invitation from Copenhagen Panna House co-founder Kristofer Liicht to a big meet in Odense in 2009, where he would get acquainted with many more freestylers.
It was only in the summer of 2009 that the pair actually met for the first time at the annual 'Denmark Meet' in Copenhagen.
"Simon and I were both newcomers in the sport and quickly started to practice in the same ring, even though there was a four-year age difference," says Munck. "We both came to the meeting with our local freestyle friend, but as time went on our friends stopped and we started to practice together because we had the same level and mindset in freestyle."
Since then, the pair now work tirelessly together on the DFFC, as well as numerous other projects on top of their own studies. Not to mention also MS FREESTYLE, which is Munck and Simon's partnership in earning money through freestyle performances and workshops, where the pair have done over 1,000 shows. Unlike MS FREESTYLE, the DFFC on the other hand, is all for the sport and its non-profit development.
"The DFFC's main goal is to make freestyle football grow in Denmark," explains Simon. "This being through competitions, meetings, and events. In addition, DFFC aims to affect freestyle on an international scale, for example by working towards getting some of our principles implemented in WFFA and also by helping WFFA organize competitions like the European Championships, the Freestyle Masters and maybe even some day Super Ball."
All of this stemmed from a Facebook group made to keep some of the active freestylers in communication with each other in 2011. The presence on the world's largest social media platform proved to be extremely important in linking freestylers from all over Denmark with one another. For the first two years of its existence, the DFFC was strictly an online community.
It wasn't until after those first two years when the DFFC really came to fruition through its work with competitions. Competitions are of course another way that can contribute to freestyle football development, and competitions in Denmark were only happening through Red Bull at the time. Unfortunately, this meant they would only get one competition a year if they were lucky, sometimes no competition at all. Denmark was at the mercy of whether it met the commercial needs needed to run a Red Bull Street Style competition.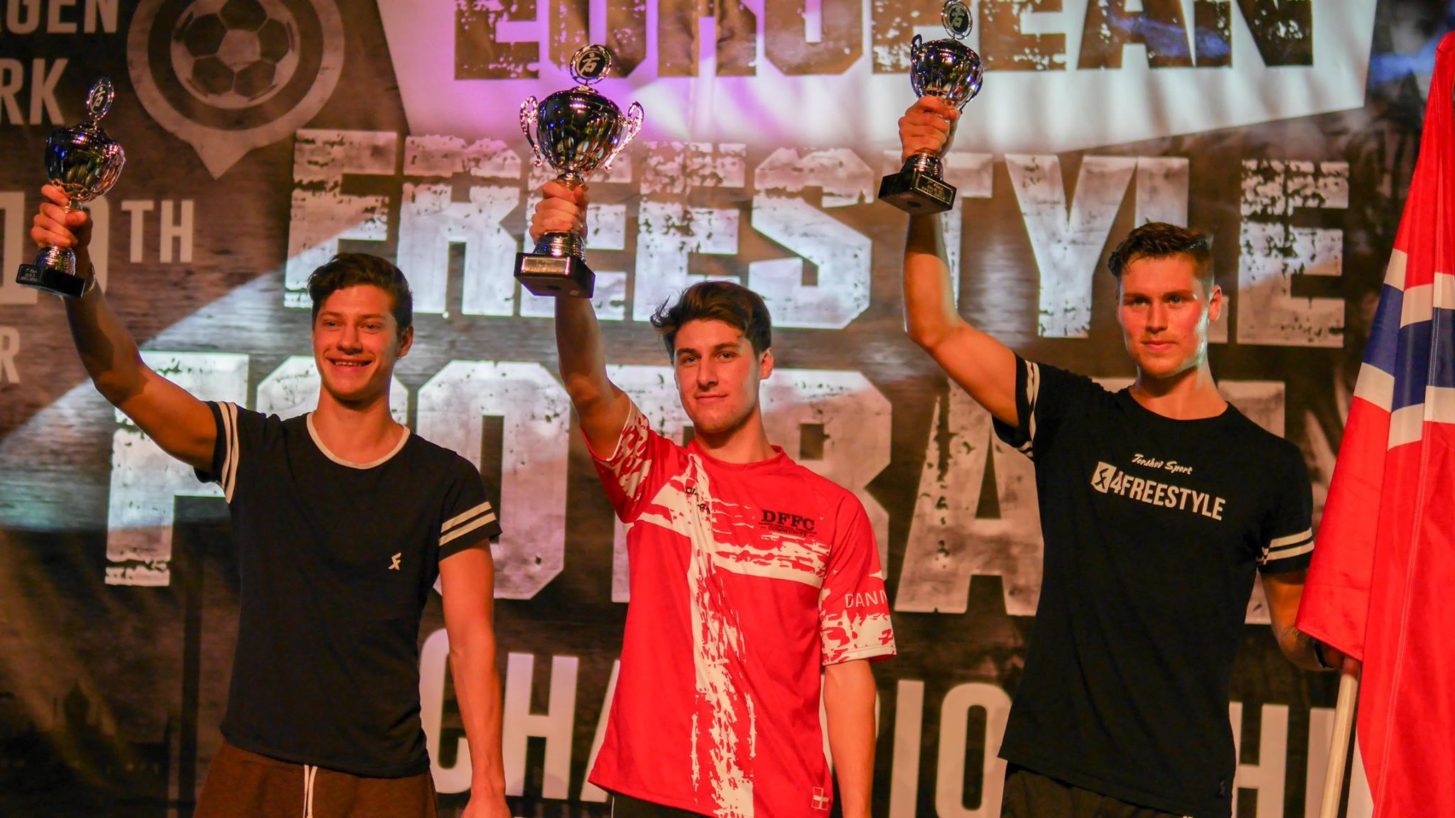 Wanting to take matters into their own hands and create their own competitions, DFFC's biggest issue to make this happen was gathering the money and resources to do so. This was one of the reasons they decided to make DFFC a union/community formally recognized by the municipality and Danish state. Of course this meant having some guidelines such as formal rules and paying members of this new established community.
Along the way of trying to conquer all the formalities, Munck and Simon contacted DGI, a state-funded Danish initiative whose goal is to get as many Danes exercising as possible. They took an interest in what the DFFC was looking to do and helped with getting it formally set up. Their first competition held in partnership with DGI was in 2014 at DGI's annual street football competition tour. Since then, DFFC has worked with a lot of different partners in creating competitions, but still work with DGI to this day.
The Future of the DFFC
The DFFC also plans to expand in the coming years, most notably in its front office. The current hierarchy of it is as follows:
President – Munck
Vice President – Simon
Treasurer – Anders Borg
Board Members – Jakob Semajer-Garic and Oliver Folcarelli
This board takes most of the decisions regarding sponsors, clothing, and competitions, but Simon maintains that all other members are continuously invited to help share thoughts and ideas in regards to events, competitions, and social media. The board exists because of formal reasons and because of efficiency — to make sure things are actually getting done, and that they are all working in the same direction.
In the future, Munck and Simon plan to add members to the front office, including more board members from each region of Denmark, a public relations/media team, and events management team.
"Our main problem is that we need volunteers —a lot of them," Munck said. "We are currently working a lot on the recruitment and education of the new DFFC volunteers. We aim to be the centrum of freestyle in the northern part of Europe with the most agile and best community in the world."
Sponsors also play a vital part in being able to help make ideas a reality. That brand logo is almost like the seal of approval on your event, not to mention the additional funds and resources a sponsor provides. The DFFC has worked with a wide mix of partners of various companies including the legendary Game StreetMekka venue, Diadora, Faxe Kondi, Red Bull, and some local Danish shops, companies and football tournaments.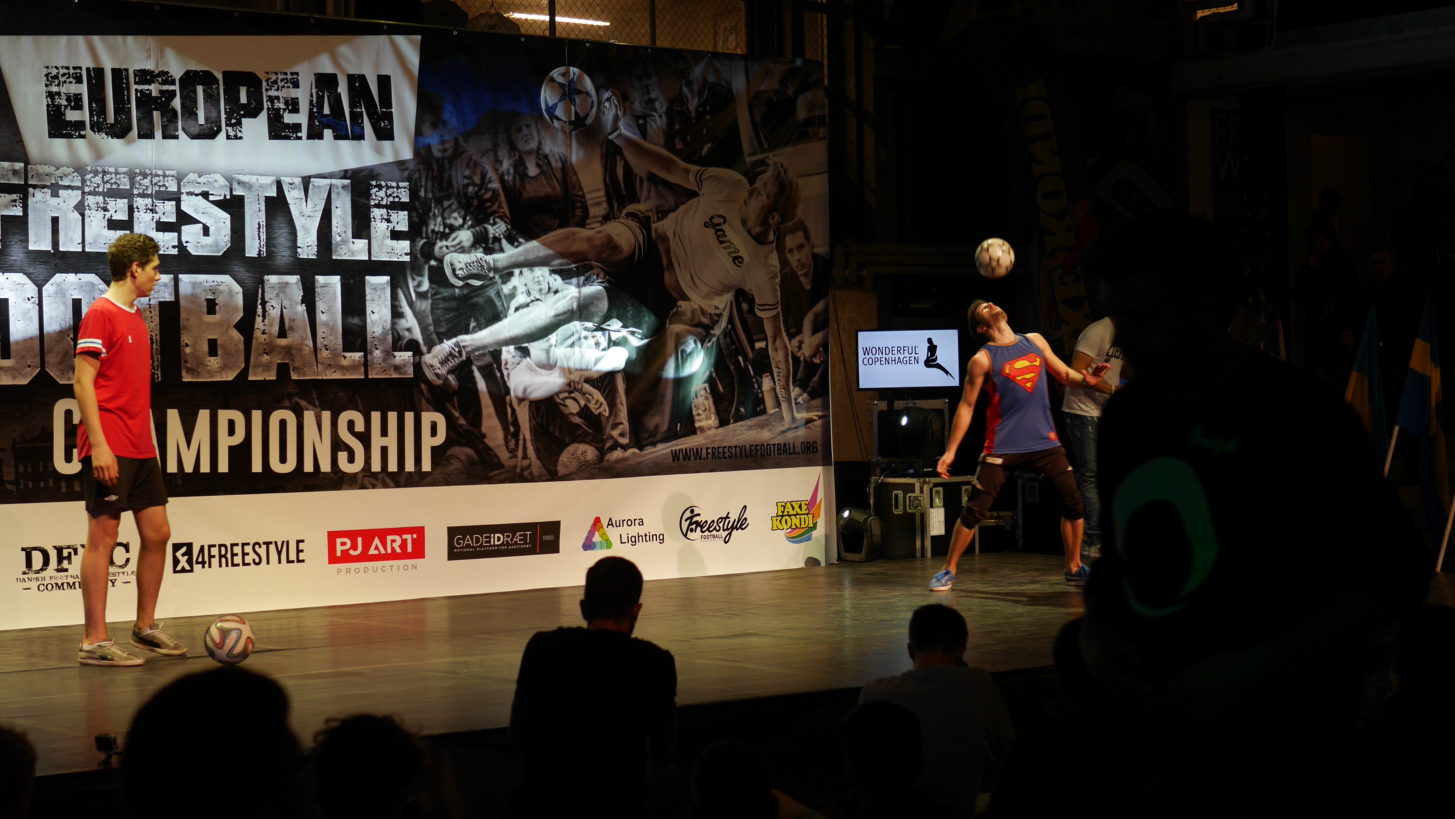 Among some of the DFFC's biggest achievements include the organization of the 2016 European Championships in Copenhagen, which Simon says he is incredibly proud of. In addition, it should be mentioned that the Munck and Simon put on one of freestyle football's most pure and iconic events — the Sorø meet.
The meet was intended for guys who just wanted to chill, have a great time and train 24/7 but also sleep there for a few days with no competitions or stress. Fortunately, Munck was able to find a venue agreeing to such a thing taking place in Sorø, the town he lived in. What started off in 2011 as merely 10-13 Danish freestylers (with the addition of PWG) has since continued to outgrow itself and expand in numbers and facilities. Having since moved to Copenhagen and nearby, in 2017 it consisted of nearly 80 freestylers from 14 different countries.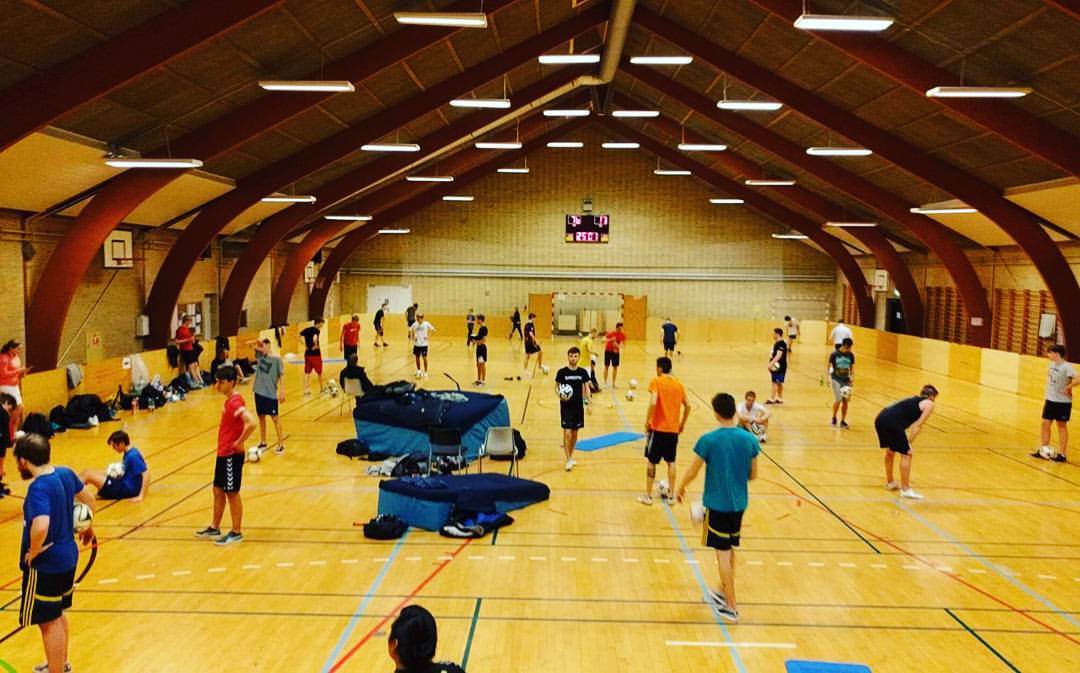 "Our goal for now is to reach 100 freestylers attending the meet within two years and continue to provide a platform where anyone whatever their level can come and train, have fun and form friendships with freestylers from other countries," Simon said.
Simon & Munck's Top Tips and Advice for Starting Your Own Freestyle Community
Be Patient
"Hang in there. It's a lot of hard work, and it doesn't happen overnight. Remember to celebrate the small victories and don't necessarily strive for a big competition with loads of sponsors at first. Give yourself the opportunity to learn and develop with your concept." – Simon
Trust the Process
"Find a group of people that you trust and start doing stuff. It doesn't matter rather if it's big things or small. You will learn during the process. Don't be afraid to make mistakes." – Munck
Be as Inclusive as Possible
"Do what you can to create a sense of community — it has to be something that the freestylers have together. A community is not a personal project, even if it's mainly driven forward by one or two people! Try to include every freestyler as much as possible and talk about where you all see the community heading. Set yourselves some goals for the community and work in that direction together." – Simon
Do It For the Community 
"Always remember why you make meets, competitions, or workshops. Do it for the community and sport that gave you so much." – Munck
Always Be On the Lookout for Sponsors
"Approach potential sponsors and partners and create relationships everywhere you go. You never know who'll be able to help you realize the dreams of your community." – Simon
It's clear that the DFFC has some amazing values and is prospering in arguably one of the most selfless corners of freestyle in Denmark. The country seems to have a lot of willing volunteers and welcoming attitude from its people which reflect Danish values.
Simon and Munck have done an amazing job in helping the community to develop, while always maintaining to fall back upon the things that made them and other freestylers love the sport in the first place with regular meets and interaction. People of all abilities and ages are made to feel welcome, and they even keep the membership fee low, as it is merely a symbol of presenting themselves as a professional organization.
They don't lack ambition either. They intend to reach 100 official paid members to DFFC as well as host even more competitions, including talks of bringing the DAZN World Masters to Copenhagen and dare to dream even one day, Super Ball.
For more Munck and Simon, be sure to follow them on Instagram.