At 18 years old, Danish freestyler Jakob Semajer-Garic is a rising star in the uber-talented Scandinavian freestyle scene. Jakob's unique style that incorporates numerous variations of Wraps and V-Stalls has allowed him to stand out from the crowd. In addition, Jakob has a passion for filmmaking and photography, and he has filmed some of Denmark's biggest freestylers and freestyle events in the past. 
In recent years, Scandinavia has cemented itself as an absolute force in the freestyle world, not just from its large-scale competitions, but from the talented prospect crop it has produced as well.
One of these young talents is the Danish sensation Jakob Semajer-Garic. At only 18 years of age, Jakob has become one of the fastest improving freestylers that I have seen in a while. He has risen to notoriety from his innovation of the Wrap, a trick that is not very common amongst prominent freestylers.
Jakob's talents do not stop at freestyle either. His passion for film and photography has led to him filming for events like the European Freestyle Championships and for various Danish freestylers as well.
We got the chance to learn a little more about one of Denmark's finest upcoming freestylers and get some insight behind his crazy Wrap variations.
Urban Pitch: Cliché I know, but how did you get into and discover freestyle? Were you a keen footballer at first?
Jakob Semajer-Garic: I was not a "football guy" at all in my earlier years. I first started playing football around 2012 and played for a team up until the end of 2014. I randomly watched a freestyle video with SEBB and Johan, and it completely blew my mind. That was the first freestyle video I had ever seen.
While that introduced me to freestyle, I'll never forget the day I had my first-ever session with other freestylers — January 18, 2015. I was joined by Simon Atli, Lars Munck, Morten Lund, and Kristoffer Liicht.
Not more than a month after, I was at the Danish Championships and Sorø Meet 2015, despite not knowing much about freestyle in general. I guess my career as a freestyler began for real after that experience.
From an outsider looking in, it seems that the Danish freestyle community is a really fine example of what freestyle is all about. Whether it's the younger guys or the experienced freestylers, you're always spirited and constantly pushing your level. Does this sound like an accurate representation?
It absolutely does! We all support each other and encourage new nearby freestylers to come to meetings and get involved. Here, age doesn't matter at all. I think it's very important for the more experienced guys to support and inspire the younger ones to train.
In the area of Copenhagen, we often meet one or two times a week to train at the well-known and honored Game Streetmekka. We have around 15 active freestylers in Copenhagen as far as I am aware.
The scene is not only in Copenhagen though — we are all spread out across Denmark. The freestyle guys in Denmark are pretty much friends for life. The younger guys meet up during weekends and vacations for several days to train, hang out, and have fun. We have a lot of inside jokes and there is plenty of banter between us, which I feel contributes to more of that loyalty and respect within the community. Our Facebook group is good too, where information about meetings, championships, training clips and such are posted. All are vital for the continuing growth of the community.
So it seems that you are becoming most known for your crazy Wrap variations. How on earth did they come about?
Wraps and V-stalls have grown a lot on me and my reputation over the past months and years. The reason for me having this reputation with the Wrap in particular, I think, is because not many freestylers do it.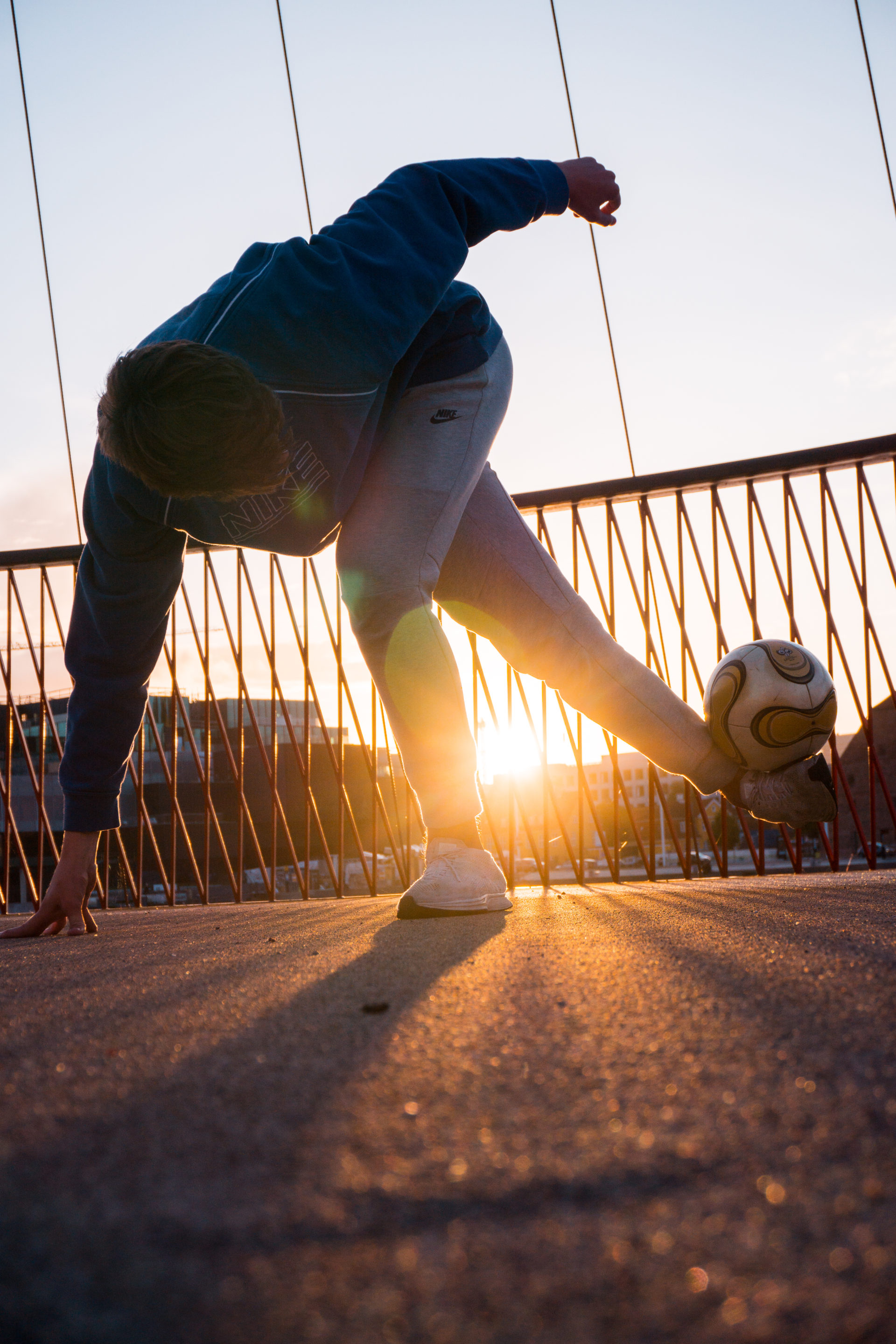 Randomly enough, Amin Benmoumou, a well-known Danish panna player, showed me a Wrap in the spring of 2016. I thought the trick was cool and tried it out. However, I didn't start training Wraps for real until the winter.
People often ask me how I do a Wrap, and the answer always sounds simpler than it actually is in practice. It's pretty much all about the flexibility in your ankle. Naturally, I have always been flat-footed and walked inwards, so I'm almost certain that this has increased the flexibility in my ankles required for the wrap positioning.
I'm guessing you've got some more Wrap variation ideas right?
I definitely have! I even think I need a notebook for all my Wrap ideas. I often get new ideas for new variations and then forget them right after. Still, the Wrap is one of my absolute favorite tricks, and whenever I train I always try and think of variations to do with it. I see unlimited variations to do with this trick since it incorporates that Clipper Touch, and there are already plenty of tricks and combinations that include a Clipper or has a Clipper style to it.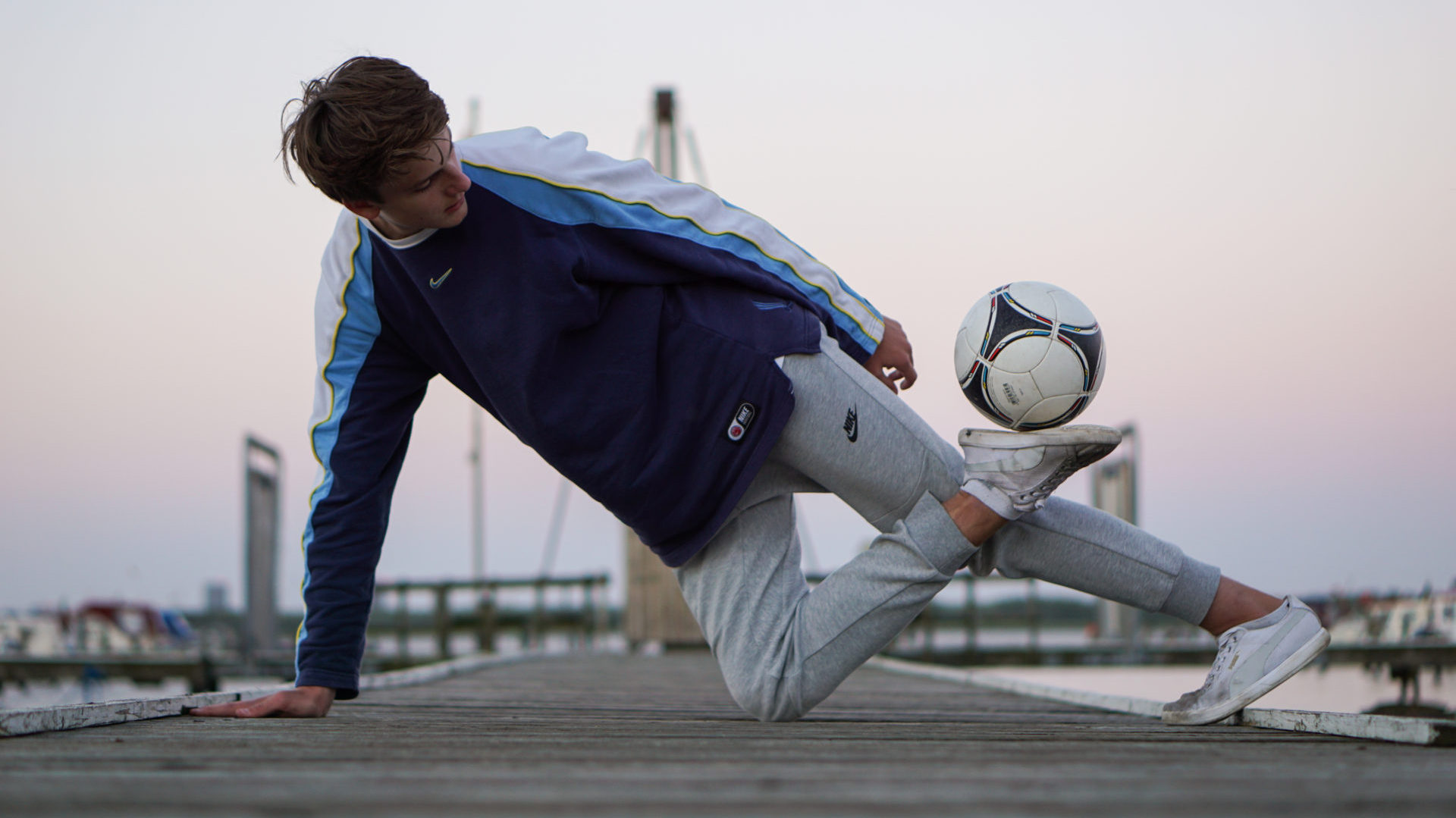 If you had to pick a favorite amongst all your Wrap madness what would it be?
A favorite would have to be an original combination. So anything that includes a Wrap to set up another difficult trick. What I like about my combinations is that, at this point in time, I can't really see any freestylers replicating any of them. Maybe except for a few like Philip Warren Gertsson (aka PWG) or some Japanese freestylers.
I think some specific combinations that stand out for me are the three different 2-Rev No Touches I've done after a Wrap, which include Wrap-Homie Mitch ATW No Touch, Wrap-Lemmens ATW No Touch, and Wrap-Hopping Touzani ATW No Touch.
There are many amazing freestylers out there, who are the ones you look to for inspiration the most?
I seek inspiration wherever I can. Simon Atli from Denmark has inspired me a lot to do Clipper and V-Stalls since I began freestyling. Also, PWG is one of the freestylers I truly look up to nowadays. My style has similarities to his because of the influence his freestyle has had on mine. We always exchange ideas whenever we train, and because of this, it inspires me even more to train the kind of stuff I do.
Aside from freestyle, are there any other hobbies you have, or things that you are super passionate about that we don't know of?
You might know my passion about filmmaking from the videos of the European Championships last year in Copenhagen or the videos from other Danish meetings. I love to make videos, whether it's about freestyle or not. I have made several promotional videos for minor companies in Denmark as well.
Besides filmmaking, I like to read and learn about science and astronomy. It's not really a hobby as much as something interesting for me to do when I'm bored.
If I remember correctly, you found yourself in a tough spot last year at the European Championships in Copenhagen, as you were not only competing, but responsible for filming a highlight video as well. Is video production something you will be looking to bring to future freestyle events? 
(Laughs) You remember correctly. I was happy with how far i got in that competition, and once I was eliminated, it enabled me to just focus on filming the rest of the event to the best of my abilities. Of course, it's not easy preparing for your own battles as well as wanting to film everything else that is going on.
The highlight video I made from the EFFC is undoubtedly one of the videos I am most proud of. Unfortunately, I currently don't have a functioning camera besides my phone, and this has resulted in no recent videos. I badly want to make freestyle videos again as soon as I get a new camera. Video production is something I want to work with and develop in the future, especially if it's related to freestyle.
In addition to yourself, it seems as if a lot of other young Danish freestylers are showing fast improvement. What do you attribute this to?
I guess it's nothing but training — persistent training. The fact that we often train together makes us want to train even more. I believe that being around each other is crucial to maintaining motivation. It helps a lot knowing that there are others you can count on to give you that boost.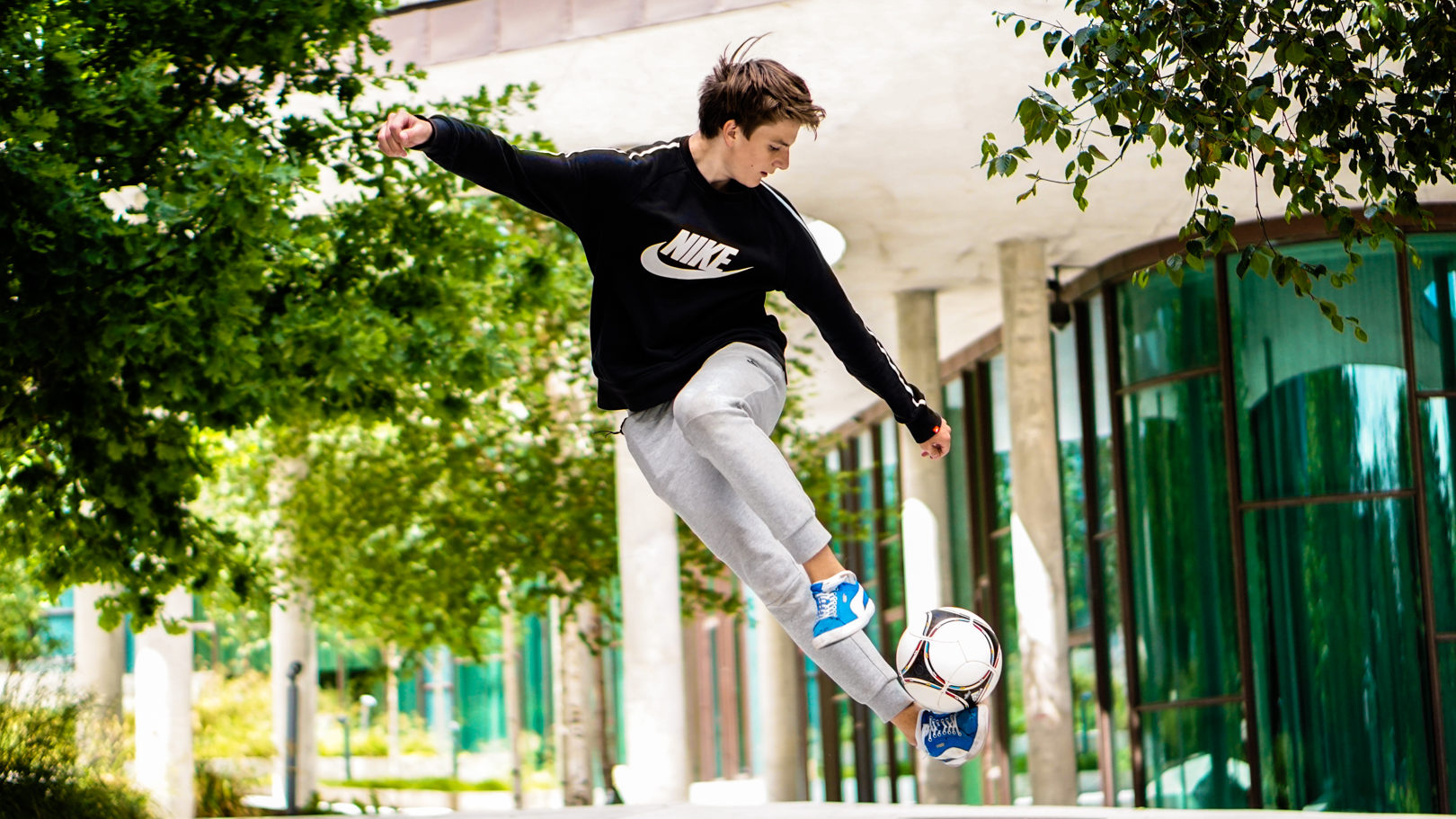 What is your focus for the future, whether it be freestyle-related or not?
I am definitely going to keep freestyling for as long as I find it interesting. Freestyle-wise, I would be really proud of winning the Danish Championships one day, and to go further at bigger competitions. Freestyle football is evolving every single day and it is harder than ever to keep up the level with top players. But most importantly, I don't freestyle to impress others. I want to impress myself. Reaching a higher level and being a better me is something that I always want to improve. Away from freestyle furthermore, I want to keep practicing filmmaking in order to produce even cooler videos.
For more Jakob, follow him on Instagram and subscribe to his YouTube channel.