They say all you need is a ball. True, but which ball is best? Pele would say a sock full of newspaper is just fine. A freestyler might say a Champions League ball that's a little deflated is fine. But what would a street baller say? Well for one, street ballers never complain about the ball, they are just happy to have one. But if they could choose any ball, what characteristics would it have? Our hunt for the perfect street ball continues with Soccer In Slow Motion's Street Weapon. 
The third stop on our journey to find the perfect street football, we find ourselves with North American street football and freestyle brand Soccer in Slow Motion. Along with gear and equipment, SISM has created a global network of street ballers and freestylers, while also hosting various events and tournaments. SISM's pro roster boasts talents including Yassine Abderrahim, Pawel Skora, and Daniel Cappellaro.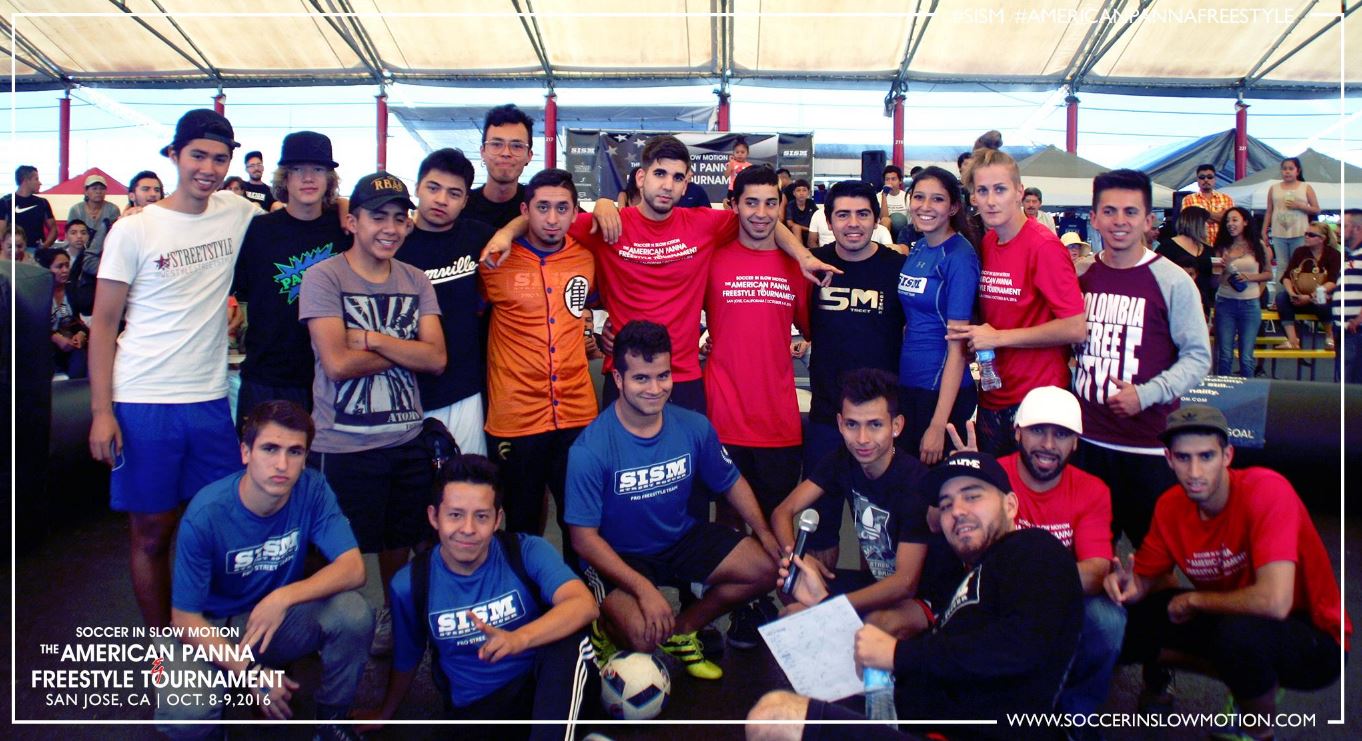 Based in California's Bay Area, SISM began in 2010 with a mission to teach the skills of the beautiful game by breaking each one down into simple steps. What started with just one 5-year-old player slowly grew into a team that was performing at corporate events for companies like Target, McDonald's, Google and Coca-Cola. But perhaps the organization's largest event is the SISM American Panna and Freestyle Tournament, which brings some of the world's top athletes and performers to the U.S.
SISM's ascent to becoming a global freestyle authority is a direct link to its prioritization of quality over everything.
"Our brand has grown through a focus on quality and professionalism and building a team consisting of the finest individuals to represent the sport," SISM owner Louie Mata said. "That level of focus has garnered the attention of some of the world's biggest brands. Over the years we provided entertainment for tours lasting eight months and covering 11 cities, to World Cup Trophy tours for the men's and women's U.S. National Teams."
Behind this consistent growth over the years is a team with a few things in common — including their last name. In addition to Louie, SISM's success can largely be attributed to the dedication of his wife and Co-Owner Maria Contreras-Mata, his brother and Marketing and Graphics Department Manager Anthony Mata, and his daughter, two-time women's panna champion Alexis Mata.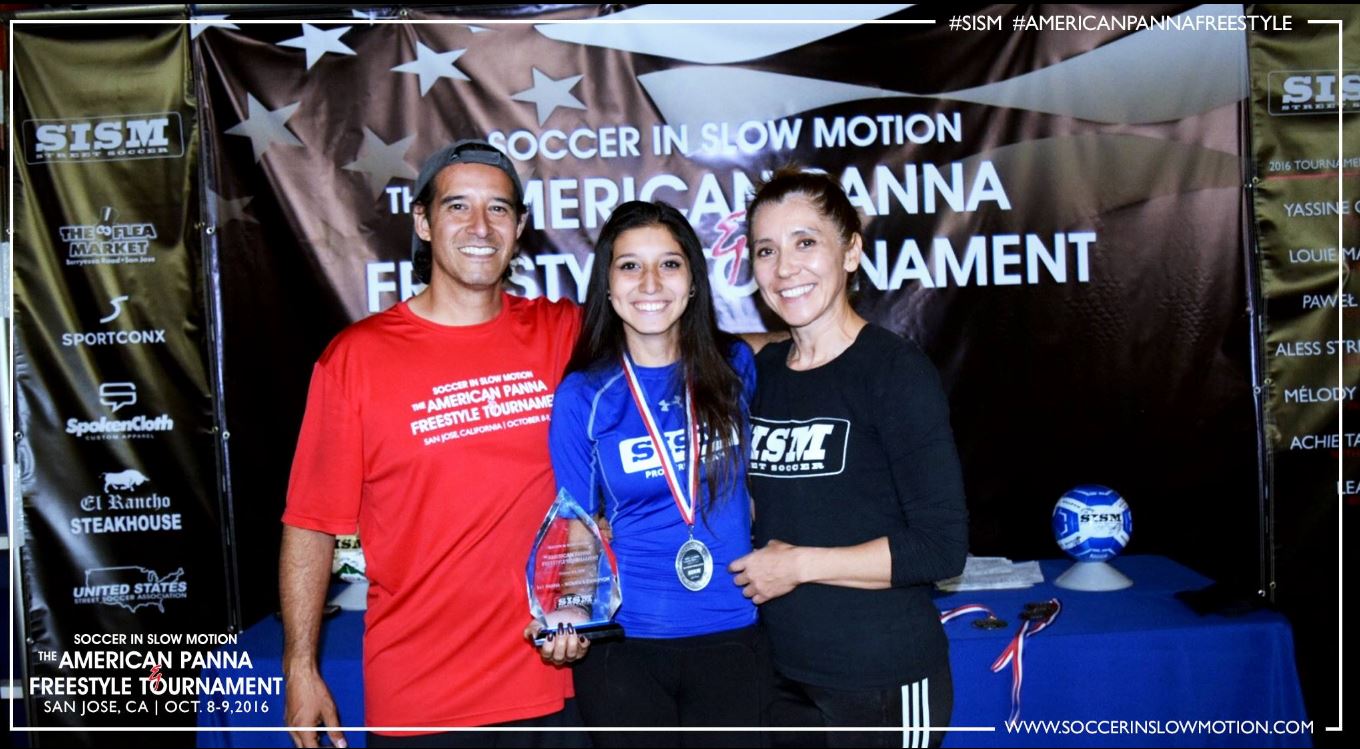 In addition to SISM's explosion onto the global street scene, the family team has witnessed an outpouring of support from players, organizations, and businesses alike.
"Life is bigger than the sport and over the years we have received so much more than tours and product growth," Louie Mata said. "We've built a family and we've built lots of incredible friendships. The enormous support has come from the immediate family, it has come from business partners, and it's come from many in the community who have been here for the sport before the money. Our growth has come from that support and from volunteering 10-hour days, and then doing it again the next day."
With such an impressive pedigree, one could assume that SISM's products must be of high quality. But we're not assumers. Let's take a look at what has become the official ball of street and freestyle football tournaments across the globe.
At first glance, the SISM Street Weapon ball design is very simple, a white "X" with their logo in the middle. A nice, easy design to compliment the effort put into the architecture of the ball. The ball is also rubber-like, giving it that super grip on hard surfaces like concrete and asphalt. It is another low-bounce ball, which makes it a good fit for street soccer.
As claimed on the SISM website, some of the world's legendary ballers have put the Street Weapon line of balls to the test, including Edward van Gils, Soufiane Bencok, and Andrew Henderson.
Initially, I underestimated the ball while looking at it. But when I started playing with it, I instantly fell in love. The texture and grip of the ball is perfect for playing on the street. It feels as if this ball was sent to me to help perfect my ground move technique. The ball glides swiftly on the ground, making it the secret weapon when doing tricks at the fastest speed possible. Besides that, it's easy to put pace on the ball when going for long-distance shots. Unstoppable rockets and bangers await.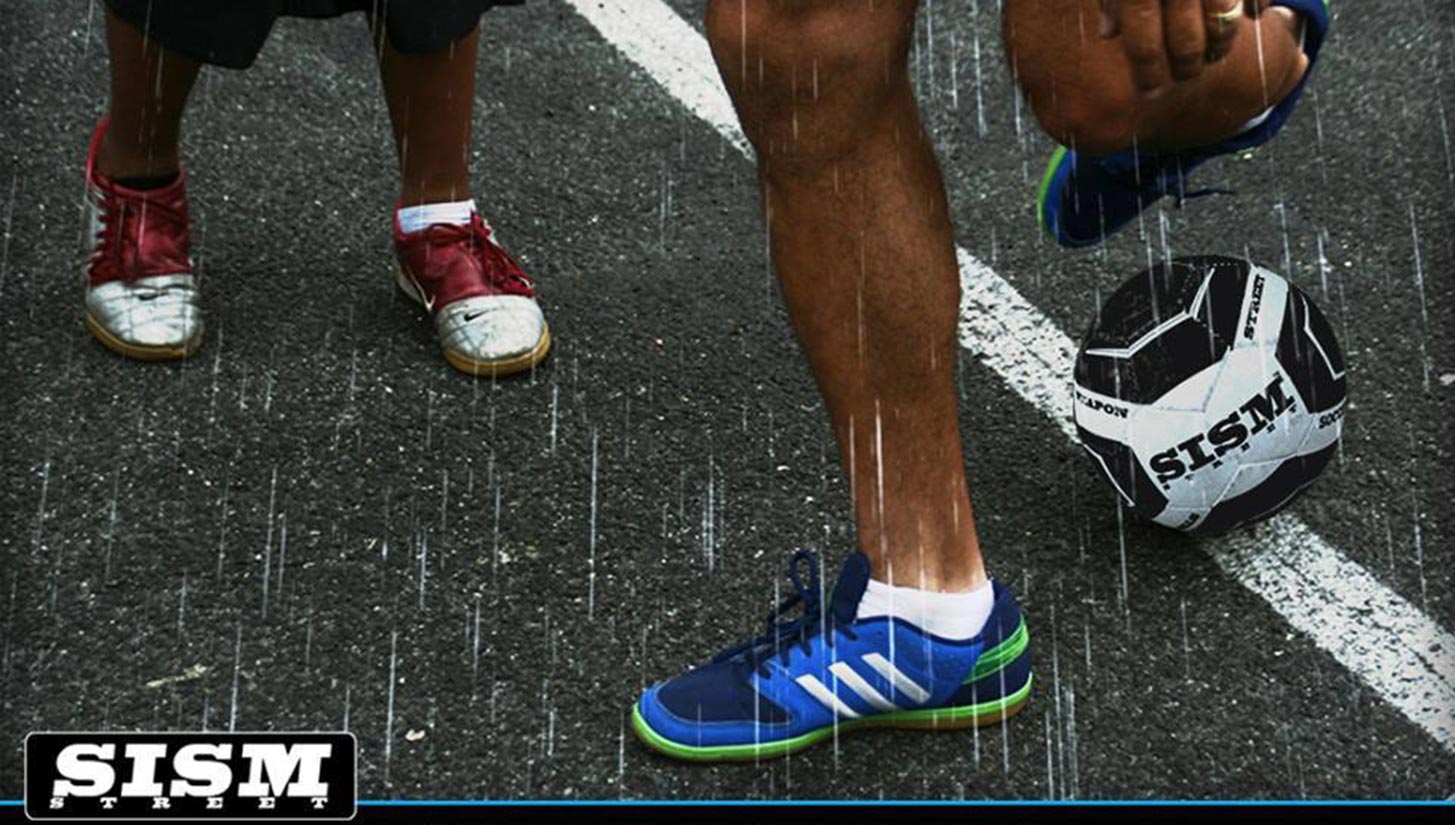 Even though this ball is built for the street, it is also great for freestyling and futsal. It feels incredibly easy to control and juggle the ball, making it a solid option for freestylers. The rubber-like material makes it easy to stall the ball as well, which could be a powerful tool.
Overall, this ball deserves two thumbs up. It's a solid go-to ball for its reasonable $50 price tag.
You can pick up the SISM Street Weapon and check out the entire SISM line on its online store. Be sure to check out our previous street ball reviews covering Senda and KAOS, and check back soon for our next review!