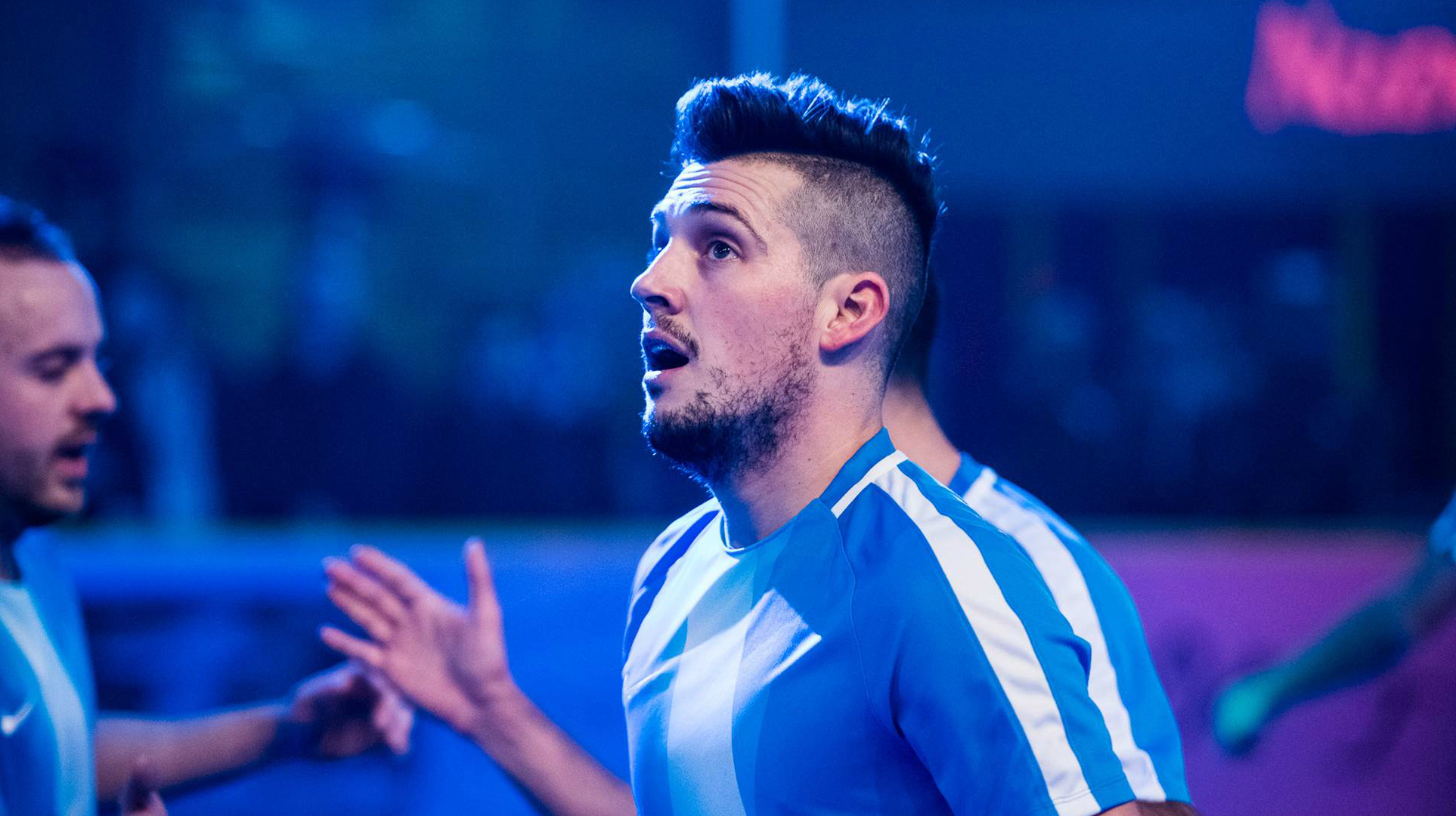 Australian pro futsaler Daniel Cappellaro is a maestro with the ball. With his skills and ground move prowess, it's easy to see how he has garnered over 100,000 followers on Instagram. The model-esque looks don't hurt either.  
When it comes to skills, you either have it or you don't. The first Australian to play in the UEFA Futsal Cup, Daniel Cappellaro — aka D10 — has definitely got it. A quick browse through his Instagram reveals Cappellaro's uncanny ground move arsenal, which combined with his easy-to-follow tutorials, has made D10 one of the most popular futsal players on social media.
As a youth, Capellaro started playing futsal in a quest to become as skilled as possible.
"I first played futsal when I was 11 years old," Cappellaro said. "A coach of mine brought two heavy footballs back from Leeds, England, and said 'This is the game all the Brazilians play as kids. They say it's the reason they're so skillful.' I was hooked. I've always wanted to be the most skilled, so this game sounded like something I needed to know about."
Cappellaro, who currently plays for the Balwyn Futsal Club in Australia's Series Futsal Victoria, was featured as an unlockable character in FIFA Street 12. In addition, D10 is also a coach, mentoring local youth in the Futsal Oz in Australia.
We had a chance to talk to the 32-year-old skill fanatic about his experience in futsal and what the future holds for D10.
Urban Pitch: Australians have a reputation for getting a little rowdy. How is the Australian futsal scene different than others around the world? 
Daniel Cappellaro: Series Futsal Victoria is unlike any competition I've ever previously played in. It's played on a smaller court (roughly 35m x 18m, compared to 42m x 25m elsewhere), which makes the game faster, so snap decisions are required on a more regular basis.
The league has its opposition, and people are quick to point out the size of the court, amongst other things. However, I believe it to be one of the best competitions around. Players also enjoy weekly highlights and photos of their games, and each match is live streamed on YouTube, creating a very professional set up and feel.
You seem to really enjoy teaching and working with youth. What's your driving motivation?
I like to think that I'm doing the most I possibly can to inspire the next generation of players. Not to just play, but to have an interest in the game of futsal. I believe this can only help Australian futsal and football.
You were featured in FIFA Street back in 2012. Are you hyped about the rumors that the street portion of the game is going to make a return in 2018?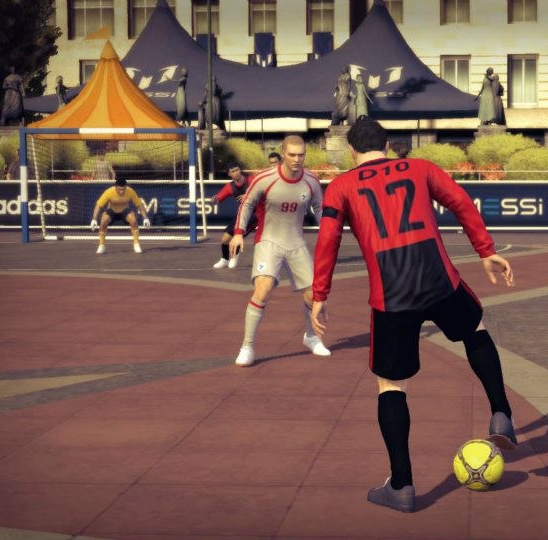 I would love to see the street and small-sided options return to the game. Better still would be another FIFA Street!
You've traveled the world and played on four different continents. Are there any special memories that stand out?
My favorite experience was playing professionally in Barcelona. I really loved the city, the culture, food and way of life. I lived in a coastal town called Castelldefels, about 45 minutes by train from Barcelona. I would often visit the Camp Nou and Las Ramblas.
My biggest accomplishment in terms of futsal though, would be playing in the UEFA Futsal Cup, and being the first Australian player to do so. 
Your Instagram is full of some insane moves and tutorials. What is your go-to in-game move?
Hah! I don't have a go-to move, but my favorite is the twister. I just think it looks awesome!
You seem to be adding new tricks to your arsenal on a daily basis. That akka 3000 would make Issy Hitman proud. Are there any other lethal moves that you've been working on lately?
Just a lot of new ground moves. I always try to add skills and tricks to my combinations. I believe that if I can do it in a combo consistently, applying the move to a game situation becomes much easier.
You've dabbled a bit with freestyle. Some players dismiss it as just a bunch of "silly tricks." Where do you stand on freestyle vs. playing the game?
I enjoy freestyle, but I really like applying skills and moves to game situations. I prefer street football and 1v1 skills rather than freestyle. This isn't to say that I don't enjoy freestyle, I can do a little and I love watching the best freestylers around the world.
What is next for D10? What are some goals you have for the near future?
At the moment I'm just focused with my work at Futsal Oz, playing for Balwyn FC and continuing to grow awareness of the sport here in Australia. I have other ambitions of course, I love having new playing experiences and working alongside companies like Nike. I will pursue all that I can in order to help grow awareness of the game.