This week in Melbourne, Australia, the international Freestyle Football World Championship Tour closes its 3-city event with a week-long extravaganza of shows, clinics, and a high-intensity battle for the title of male and female world champion.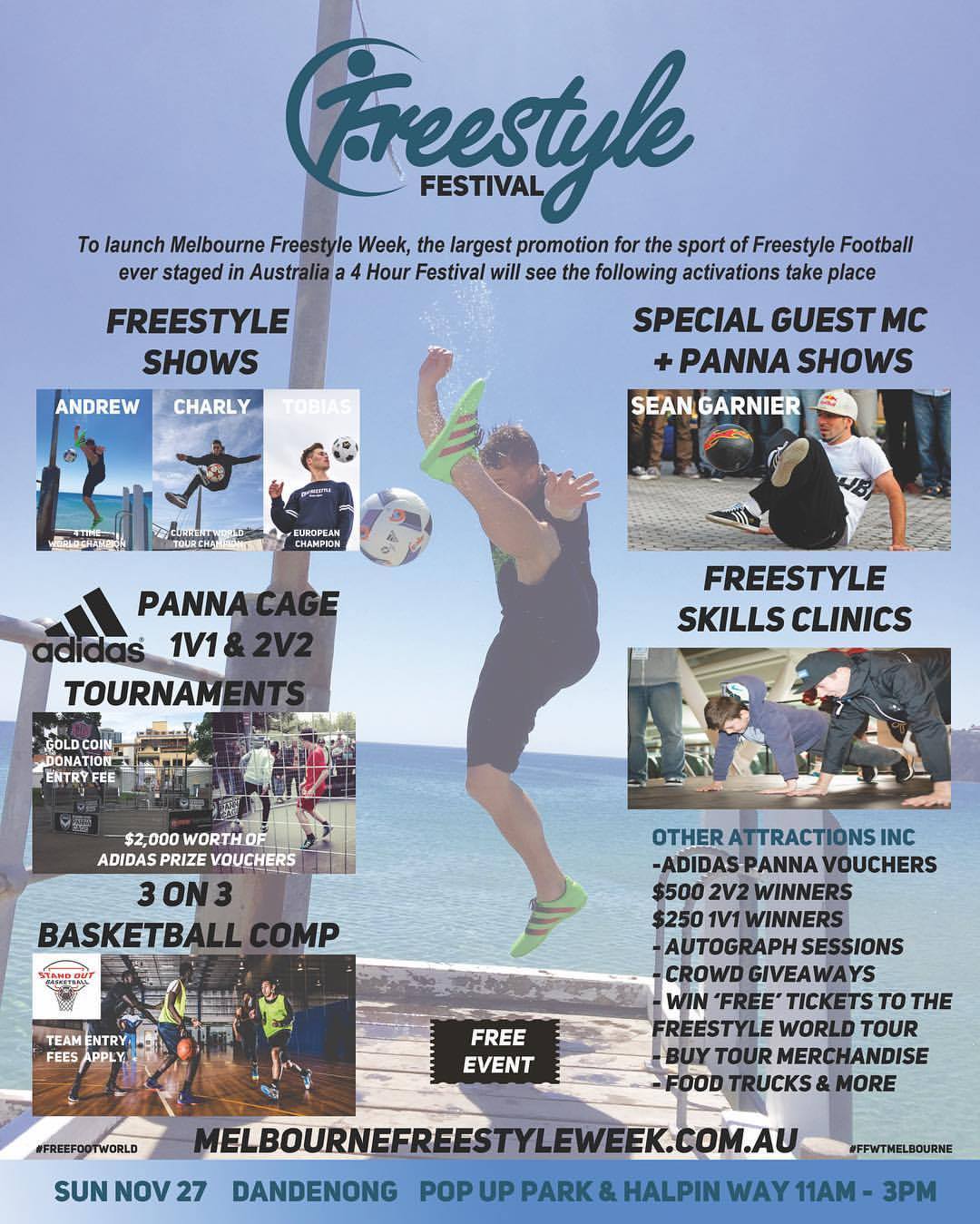 The final championships will be held at the grandiose Etihad Stadium, preceded by several days of street shows, freestyle clinics, panna competitions, autograph sessions, and special guests like Séan Garnier. For the first time in the tour's history, there will also be a female championship, where the top-8 ranked female freestylers will compete on Dec. 2. Female contestants include Red Bull Street Style champion Melody Donchet (France), Kalina Matysiak (Poland), Aguska Mnich (Poland), Lucia Kevicka (Slovakia), Liv Cooke (UK), Urban Pitch Resident Pro Caitlyn Schrepfer (USA), and Catalina Vega (Chile), with Kitti Szasz of Hungary also qualifying but out due to injury. 
The female championships will be free to the public.
Melbourne in particular has seen a tremendous growth in interest in the sport, which will no doubt be bolstered by the presence of the world's top freestylers. Visit the Melbourne Freestyle Week web site here for a full list of this week's events.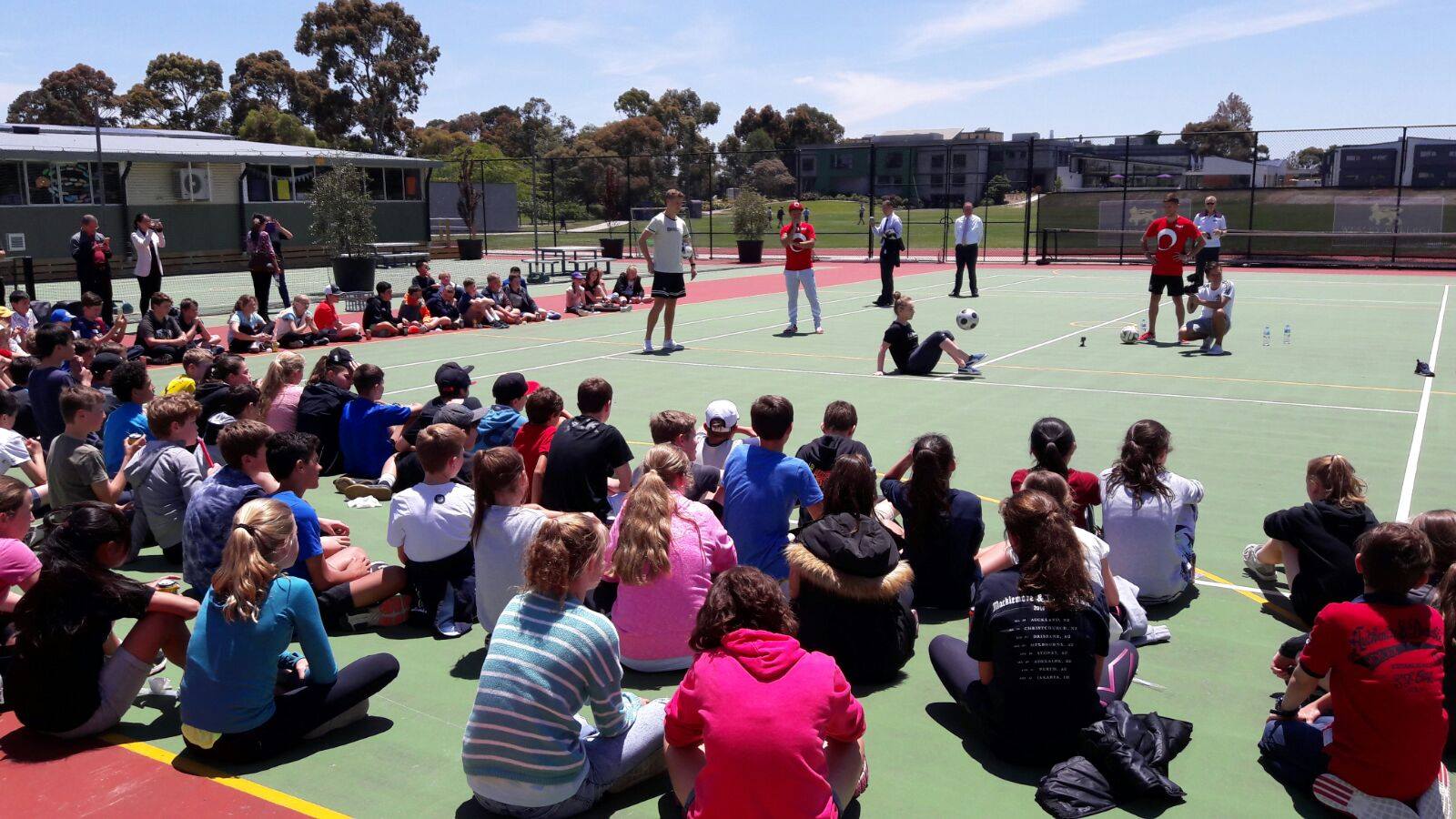 The world tour is organized by the Freestyle Football Federation, which creates and maintains a ranking system for freestylers worldwide. With 93 member countries, the organization began its tour in Calgary, where the top 24-ranked male freestylers competed for 16 spots, including two "wild card" entrants who were voted in by the federation's sub-committee. The second leg of the tour continued in Shanghai this past October, before finishing in Melbourne.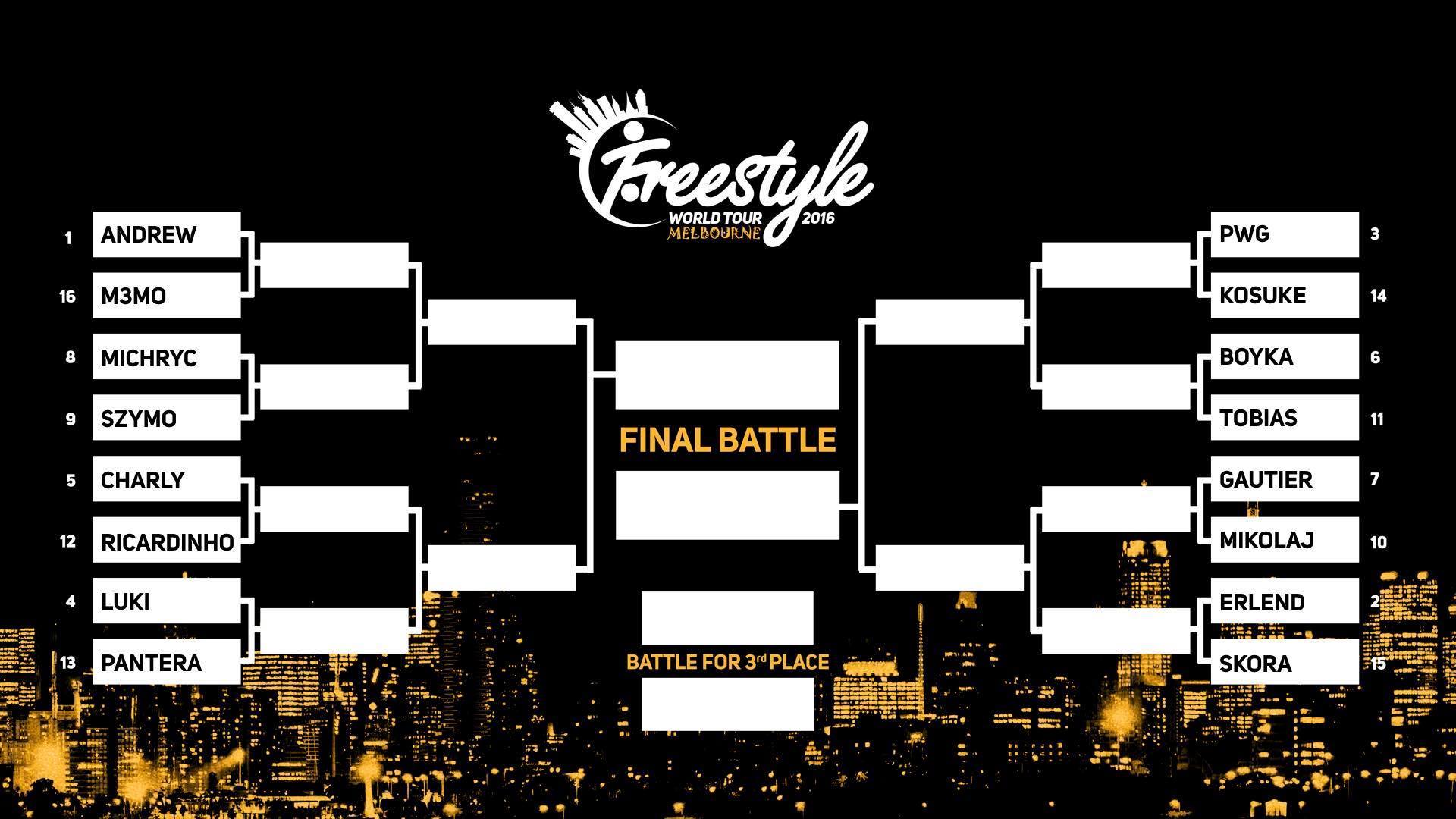 Unlike other freestyle competitions, the tour includes two stages for each leg, designed to test contestants' performance and battling skills. Athletes must prepare new choreography for their routines, which are 2 minutes in length and can include the use of props, multiple balls, and even other people to create an entertaining routine; the second portion includes a more traditional 3-minute battle broken into 30-second intervals with a focus on technical difficulty.
For the finals, the three judges will be Mael Kevin Fortin (Poland); Jimmy Artebeta (Spain); and Martin Alvear, aka Fye (Equador). The event will be streamed globally online, with tickets to the final on Dec. 3 available starting from $15 to $250 at Ticketmaster. 
For more information about the Freestyle Football Federation, visit http://freestylefootball.org/.