On the island of Borneo, as children laugh and play in the rain, we witness unmitigated joy and freedom and are reminded of our own childhood memories of fun, rainy days from long ago.
Borneo with its lush landscapes and ancient rainforests, is also an incredibly complex island politically divided amongst three countries: Malaysia and Brunei in the north, and Indonesia to the south. The city of Samarinda, site of the latest Urban Lens, lies on the banks of the Mahatma River and is the capital of the Indonesian province of East Kalimantan. In addition to the Pusamania Borneo F.C., who compete in the country's Indonesia Super League top flight division, the city is known for its diverse population and history, and its tasty amplang fish crackers!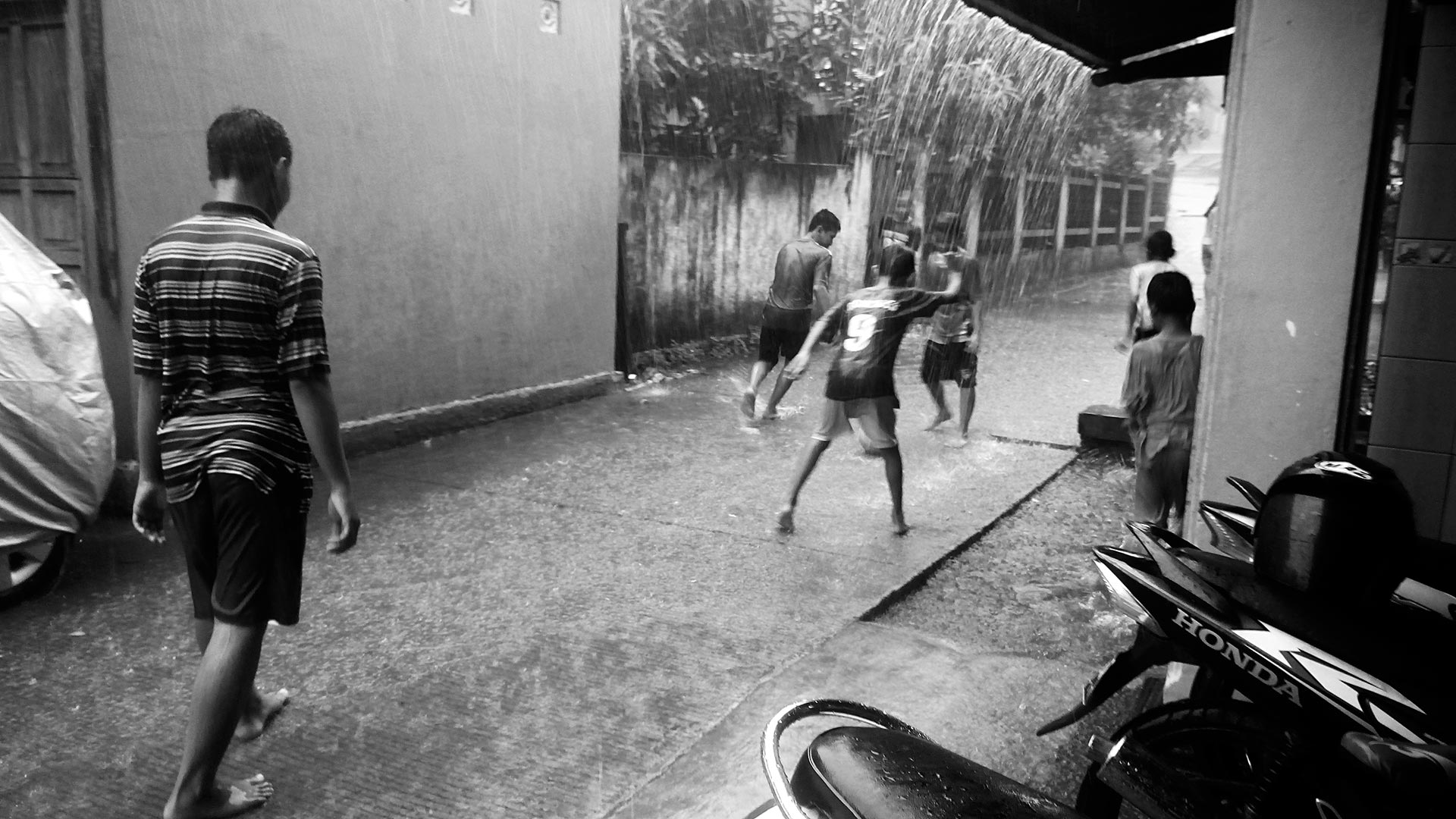 Growing up in a country where football is arguably the most popular sport, the lack of a football field does not stop the children from playing. Undeterred, they will often take to the streets. The popular domestic league is impressively supported by a promotion and relegation system within three divisions. The kids, however, often prefer donning jerseys of famous international players such as Chelsea's Diego Costa.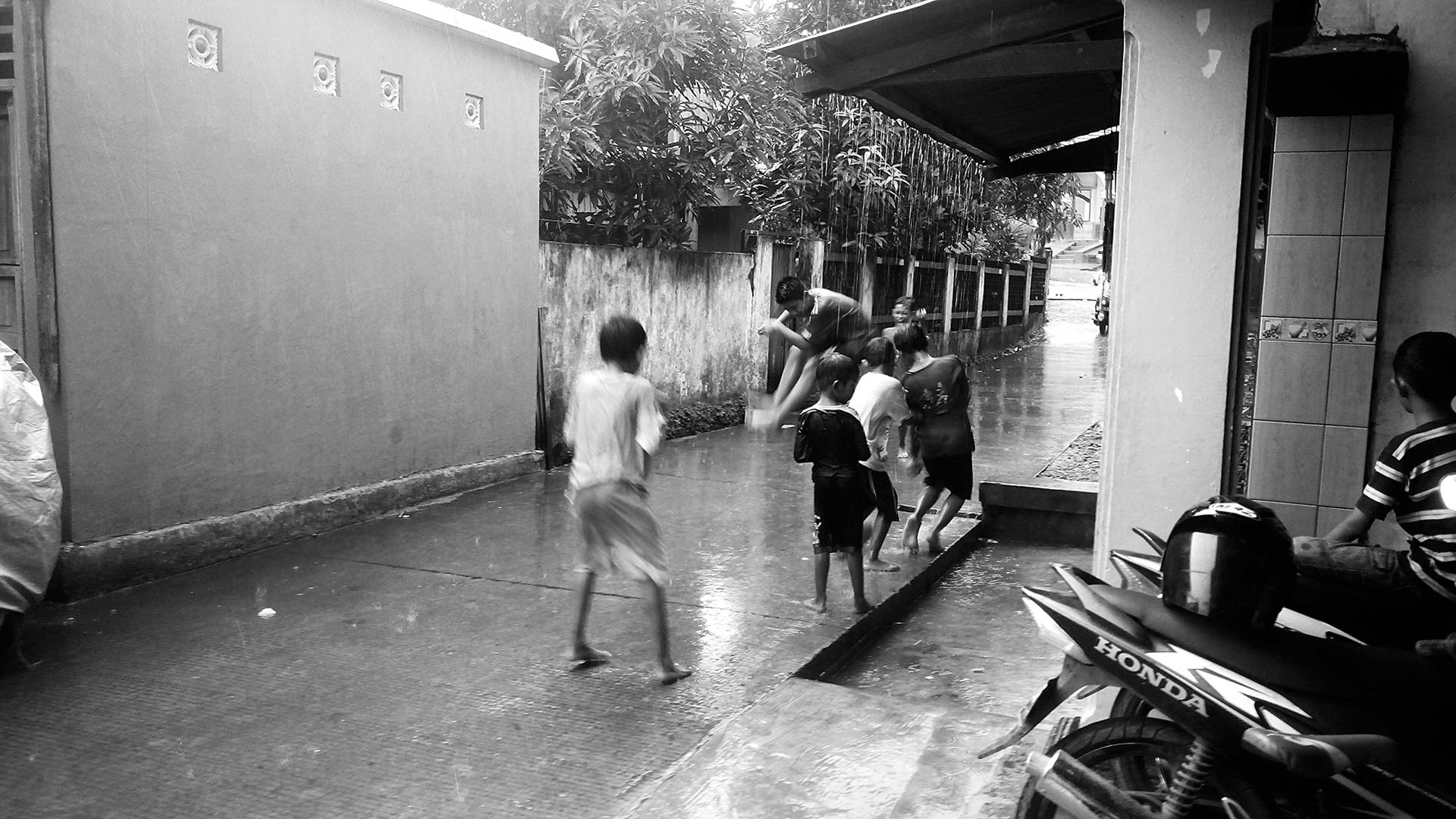 Small side streets alongside their homes are the preferred pitch for the neighborhood children. Yet games on their home turf are often interrupted by cars, busy adults, and other traffic. On this particular rain-soaked day, full of freedom and without any worries of disruption, the drenched children laugh and play to their hearts' content.
Photography by Manyuro Marinier Abraham.