The beautiful game's omnipresence around the globe knows no boundaries. On the tiny island of Bali, Indonesia, tucked in the shadow of an active volcano, Urban Pitch staff writer Greg Kaganovsky stumbled upon something more than the beautiful scenery — street football.
My recent travels to Bali depicted football in a whole new way. During my search to find some local football scenes, I immediately realized the sun played a big role in the culture. During the day, the sun's rays are so strong that it's too hot to play outside. The locals wait until the golden hour, just before sunset, to ball. The gorgeous reddish-purple skies provide the perfect backdrop for a short window of football time.
Along with several futsal courts and facilities scattered throughout the island's city center, there are grass and dirt fields in random areas between buildings and small communities that make for makeshift pitches. The sport is definitely very well-respected on the island, with many feverishly supporting Bali United, which competes in Liga 1, the top division of Indonesian football.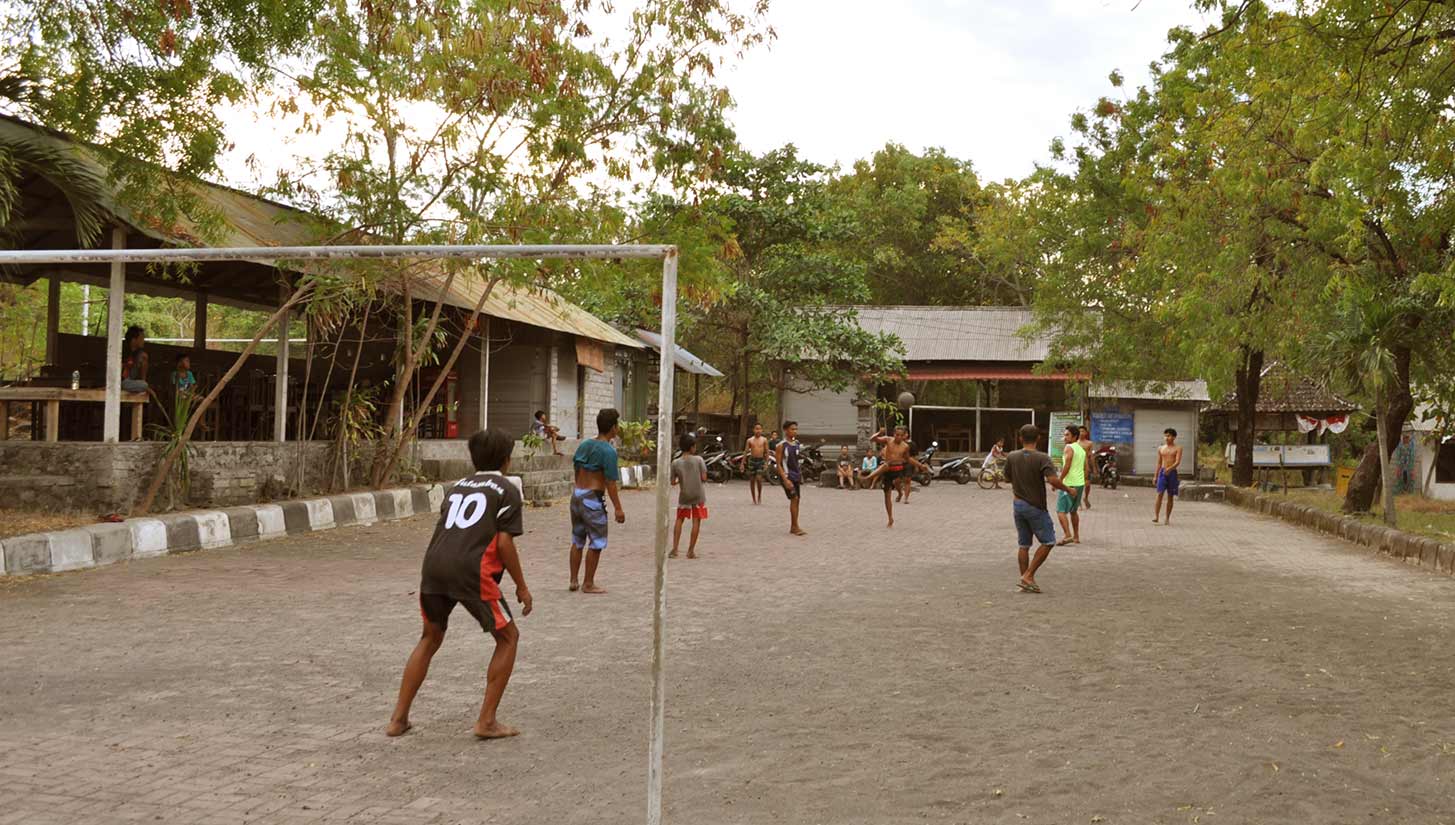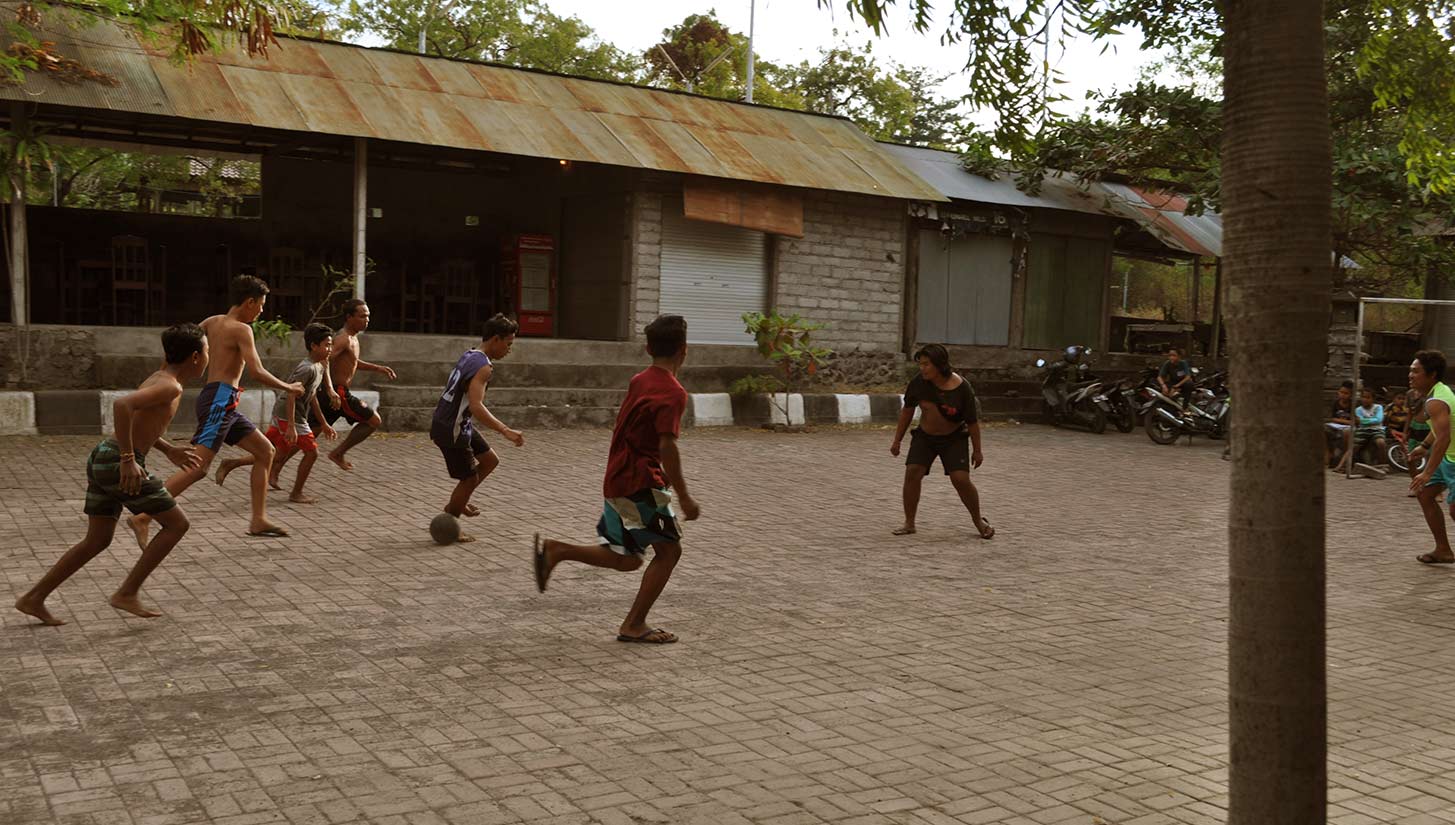 While the city football scene was intriguing, nothing struck me like it did when I made it to the more rural eastern side of the island by Mt. Agung — an active volcano that recently erupted last year. I visited this part of the island to go diving and explore a shipwreck from World War II. As I was leaving and the sun was setting, I caught one of the most special football scenes I had ever seen. With Mt. Agung in the background and the USS Liberty shipwreck on the other side, a group of local children found an amazing place to play some street ball. Shoes, sandals or barefoot, these kids were ready to ball until the sun fully dropped.
They would meet up in this spot every day to get some touches on the ball. Younger friends who weren't quite ready for the physical play watched from the sidelines while playing on their bikes. Living in the ocean-bordering cities of Tulumben and Amed, the locals love their community despite the ominous threat of the volcano erupting once more.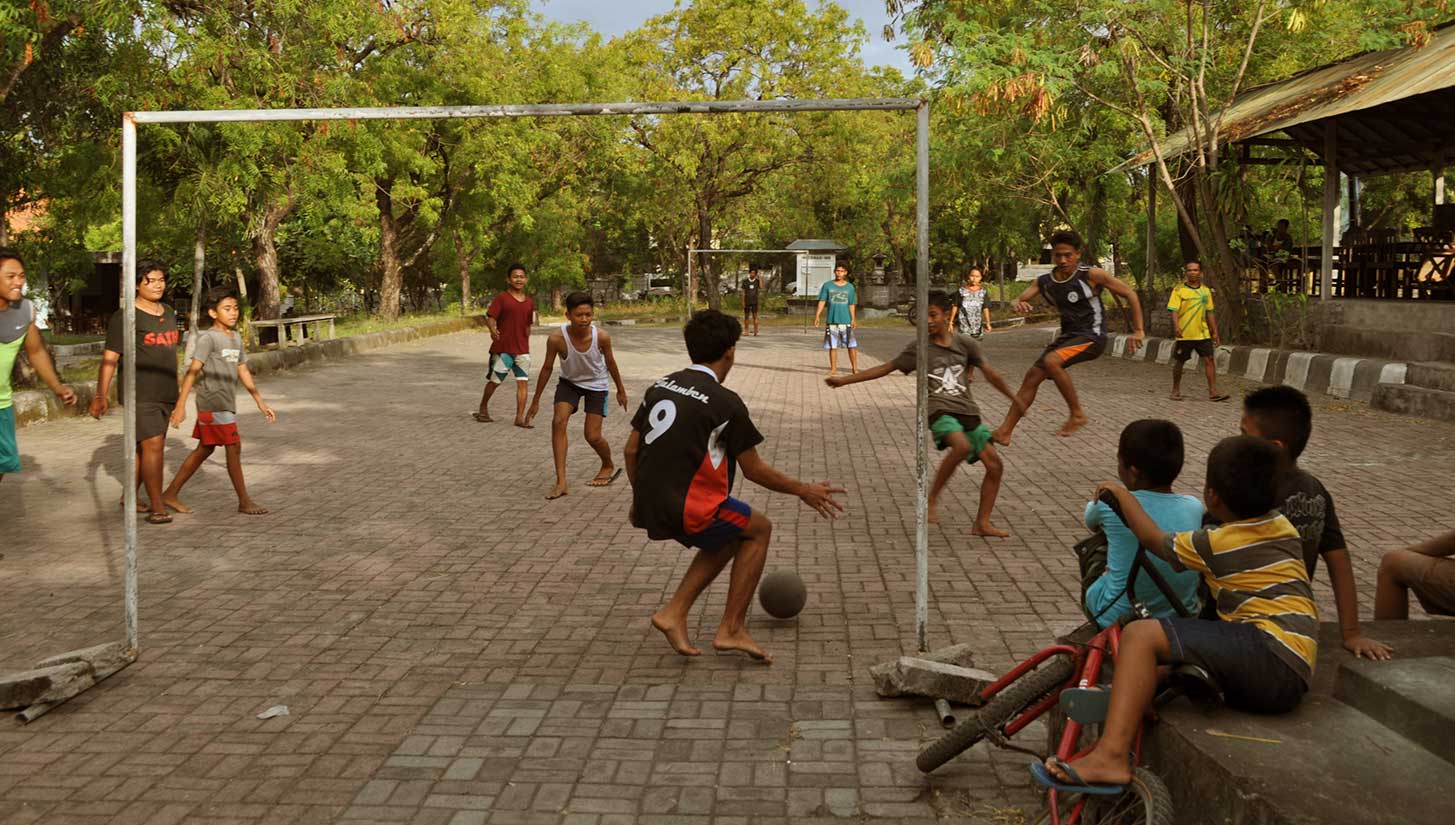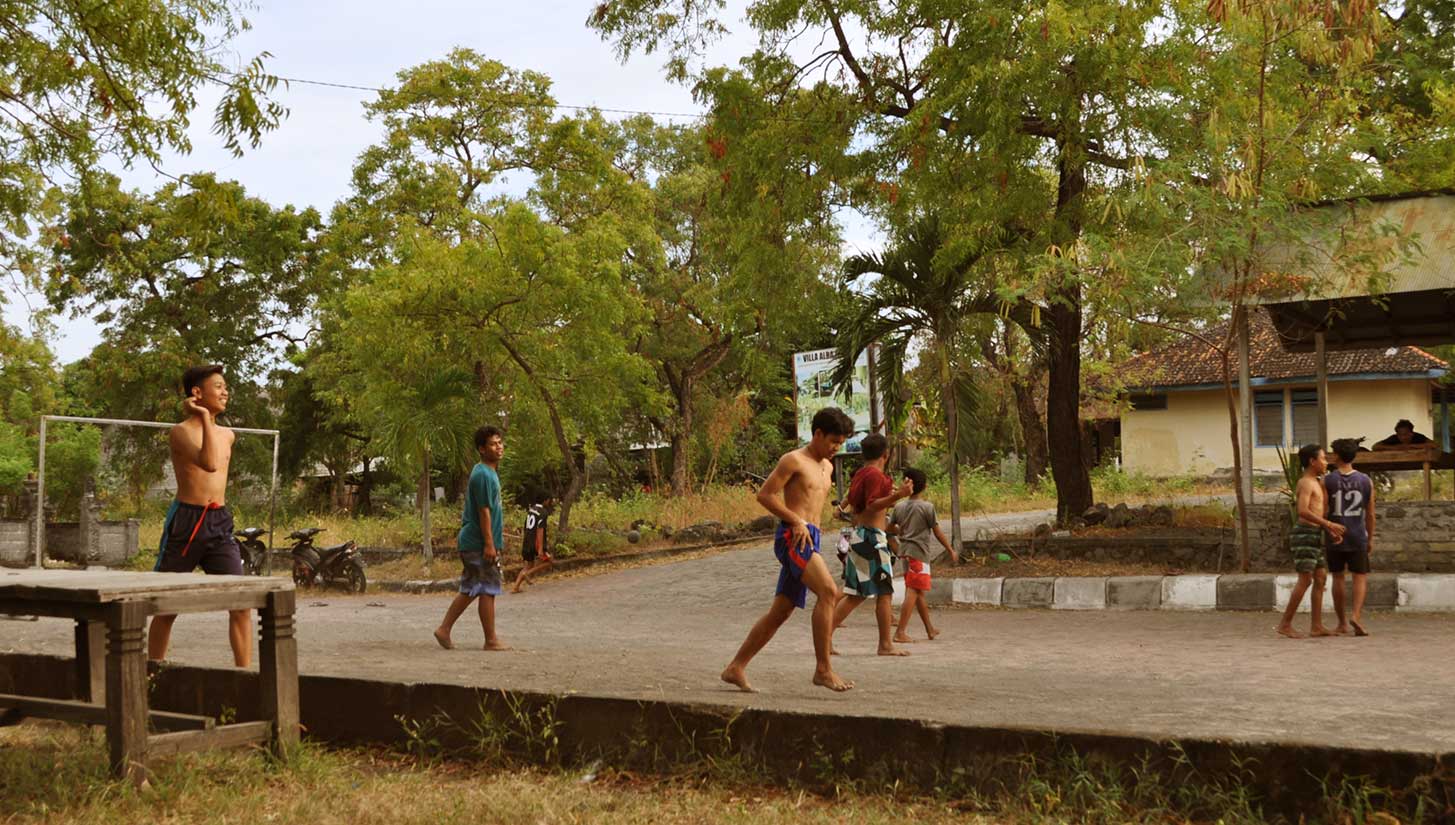 The experience has proven to be another small piece in the big picture of the beautiful game. Even though I came from a foreign land, these ballers were able to connect with me right away through our shared love for the game. I hope to make my way back to Bali one day to continue exploring the football culture on this fascinating volcanic island.