Playing in an elite 8-a-side league full of former pros, we take a look at the Francesco Totti-led Totti Weese and their spiffy new kits. 
"What we do now echoes into eternity."
This infamous quote is attributed to Marcus Aurelius, the last of the "Five Good Emperors" of Ancient Rome. It has also undoubtedly been taken literally by the last great emperor of modern Rome, Francesco Totti.
When the mass of Rome's radio stations go back and forth with one another on A.S. Roma's daily happenings, he's still very much the reference point of what it means to be a leader in the city. The masses adored him for what he gave back to the Giallorossi — his lifetime of service, and every single magic moment that inspired several generations in Rome's streets.
When Il Capitano's relationship with the ownership had come to an end, there were pockets of fans who felt that he still had something to give, whether it was on the bench or in the locker room. For the king of Rome to step down under a stadium full of tears (mine included), it seemed like the faintest fire remained in Totti's eyes. Something still worth fighting for.
Fast forward a few years, and time has healed those emotional wounds. No. 10 is now living his best life. You can find him on via del Castel Fusano, in the Roman beach town of Ostia, and week in and week out for his Totti Weese club. They're now in their third year of Serie A for Lega Calcio a 8, or 8-a-side football. And frankly, Totti is dominating.
The league features about 150 teams around the peninsula. It prides itself on players and managers who offer a behind-the-scenes look, that together with the technical level, "acts as a leader of the Italian football movement," according to the league's website. But its reality show-esque elements don't overshadow the fact that the league has an intriguing cast of ex-Serie A players who can still ball. So much so, that you'll be wanting the shirt of your favorite ex-pro. One that only the real footy fanatics would appreciate.
Just take a look at the thrilling first game of this season, where the 46-year-old Totti puts it on a platter for former Chievo Verona and Bologna striker Davide Moscardelli, and then scores a double — including a match-winning screamer at the death.
A few weeks later in an almost a carbon copy performance, Er Pupone scored another game winner that makes you wonder if Roberto Mancini could have called him up for Italy's failed World Cup qualifying. I kid…or do I?
Last April, he smashed four goals in a single match, including an outrageous volley. His squad even made it to the final of the Supercoppa in November. The opponent? Who else but Roma.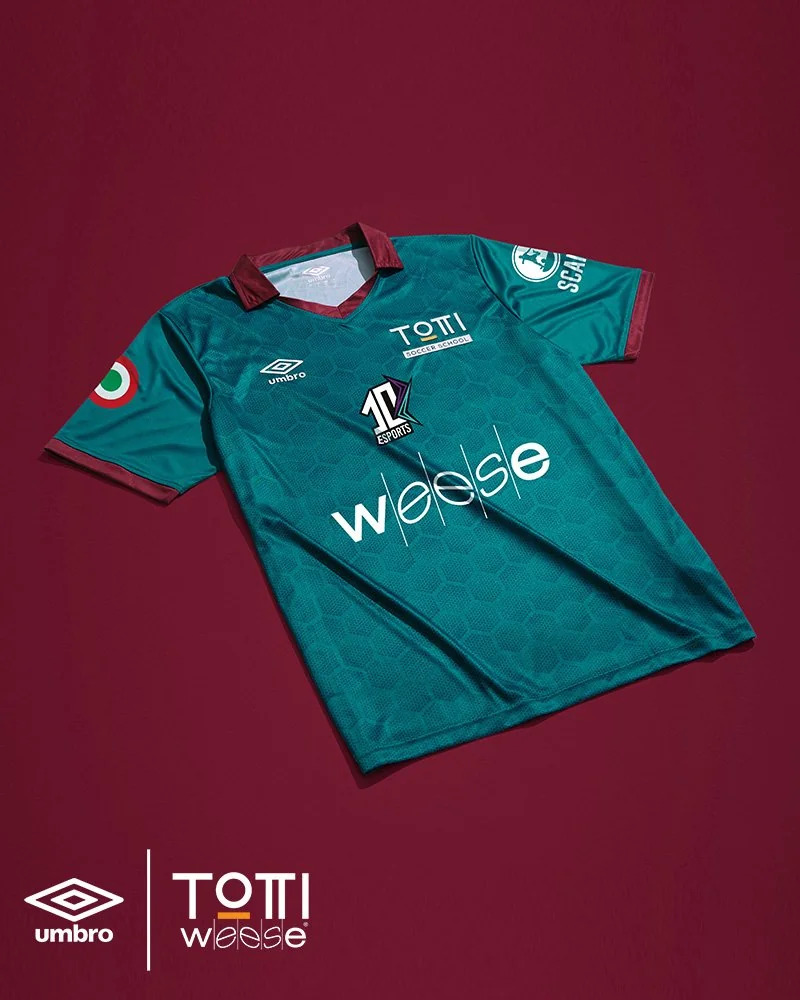 And you might be wondering, where on earth can I grab that kit? The sleek, retro design would be a natural fit in many a collector's arsenal. Umbro was brought on as the club's official technical sponsor ahead of the most recent season, and has made the kit available to the general public.
The athletic brand describes the elusive color as a brilliant Petrol Green, with Bordeaux accents and a sublimated hexagon pattern similar to that seen on a football. Totti's signature is even on the back of the neck.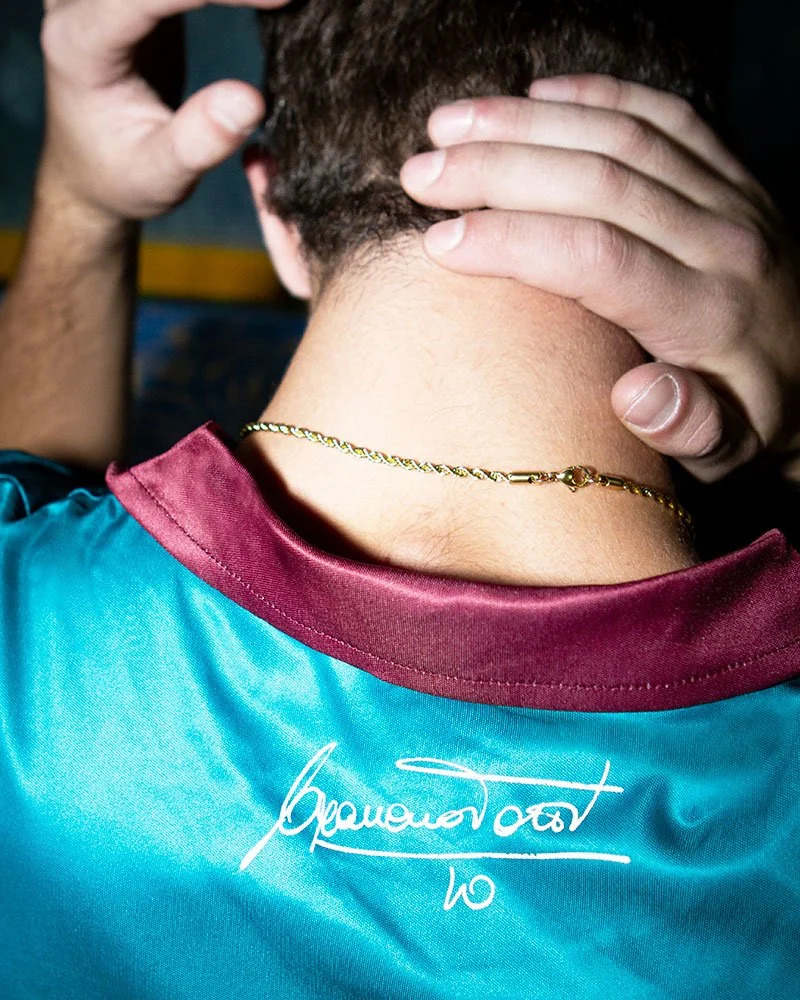 It has a distinctiveness that sets it apart, a one-of-a-kind kit that is destined to be a collector's item, centerpiece, and conversation starter to any calcio corner, football man-cave, or she-shed. To don this kit is to immediately earn respect, for those who know ball.
At this moment, Totti Weese have won four in a row and are winter champions. They show absolutely no signs of letting up, with Moscardelli bagging hat tricks through the help of the captain. The streets will forever echo Totti's name, but to quote Richard Whittle, the King of Rome is not dead, and it's that fire in his eyes which will forever pump the heart of the eternal city.
Pick up the Umbro Totti Weese kit here.