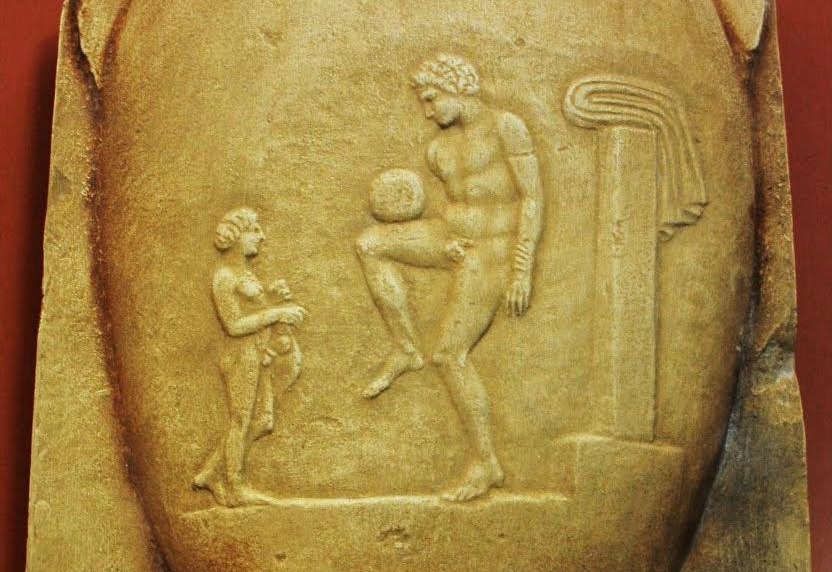 It's hard to believe that freestyle, in its current form, is a sport that's only truly been around for the past few decades. It's incredible, actually, when you consider the explosion of talent that's emerging from all corners of the globe—Japan, Mexico, Malaysia, Denmark, the UK. There are thousands upon thousands of up-and-coming and undiscovered freestylers now demanding the attention of the elite, and the pool of talent is only getting younger, more creative, and insanely skilled.
While ancient games in South America, Asia, and Europe have all foreshadowed freestyle in one shape or another, the first fundamental freestyle tricks came to us via circus performers in the late 1800s. It's then you see a slate of ATWs, stalls, and other tricks being performed as a routine.
Fast forward to the 1980s, when Diego Maradona took his place as arguably the world's best footballer. Maradona was not one to shy away from the limelight, and he brought to a global stage an array of stylish tekkers, brimming with swag and requiring a high degree of technical skill. His masterful touch, impressive stalls, and sharp juggling skills helped bring freestyle tricks to the forefront, but did not quite popularize the sport among footballers.
Over the next few decades, it was two South Korean freestylers, Hee Young Woo (Mr. Woo) and Kang Sung Min, who continued to develop freestyle as a sport, creating new tricks and showcasing their skills to audiences all over the world. Mr. Woo is often cited as single-handedly keeping freestyle alive during the '90s, no doubt laying the groundwork for a future upsurge in popularity. (Mr. Woo was "the stickman" in Nike's freestyle commercials, and reportedly impressed Ronaldinho so much the Brazilian superstar asked for his autograph.)
In the early 2000s, Nike released its now-legendary Joga Bonito advertising campaign and ushered freestyle into a whole new consciousness for footballers. With its series of clever and star-studded adverts displaying how the game should be played, that is, beautifully, Nike propelled freestyle into a global practice, popularizing skill and showmanship as part of the footballers' required arsenal.
Since the Joga Bonito revolution, the last two decades have seen the contributions of amazingly talented freestylers pave the way for the sport, including that of Soufiane Touzani, who introduced a variety of lowers, Pawel Skora (inventor of the Skora Around the World), Michal Rycaj, Beto, Anders "Azun" Solum, Daniel Cutting, Rickard "Palle," Kotaro Tokuda, Kitti Szasz, Indi Cowie, and the current reigning freestyle maestro, Sean Garnier. Freestyle has now become an internationally competitive, much-loved, and all-around unique sport in its own right. With no limits to its innovation and an ever-growing fervor for the sport, we're stoked to see just how far freestyle will continue to go.