In addition to becoming the first Indian to compete in a Red Bull Street Style World Final in 2012, Pradeep Ramesh holds two Guinness World Records for most consecutive knee touches and shin touches in one minute. Despite these accolades, Ramesh isn't satisfied, and has his goal set on becoming the first Indian Freestyle World Champion. 
Dominated by its Bollywood movie industry, other forms of entertainers and athletes in India are often overshadowed by actors who are revered as idols.
This is something Pradeep Ramesh experienced firsthand after winning the 2012 Indian Red Bull Street Style Competition, becoming the first freestyler to represent India in a World Final. With the success and rapidly increasing popularity of freestyle in India, Ramesh expected to come home to various talent agencies and media outlets waiting to represent and cover him.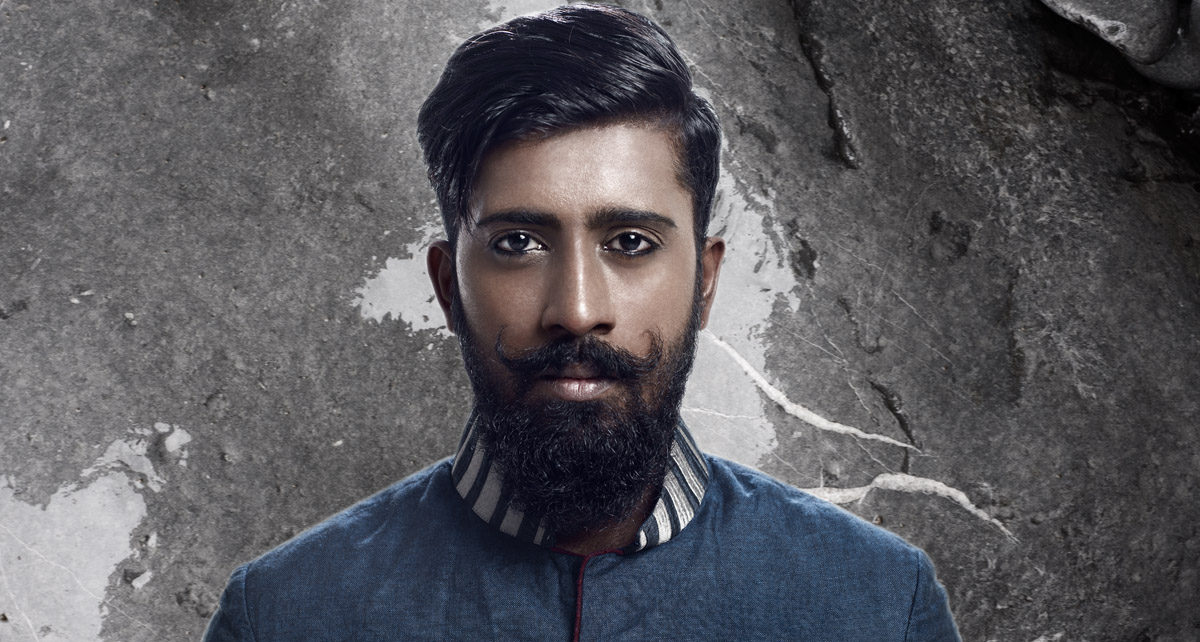 However, that wasn't the case, as they were all preoccupied with the stars of the cinema, where the limelight never seems to turn off. In turn, Ramesh was forced to represent himself, doing his due diligence to spread the word about his talents and build his brand.
With the added time he dedicated to marketing himself, his training took a hit — a sacrifice he was willing to make in order to build up his image. After back-to-back India Street Style runner-up finishes in 2013 and 2014, Ramesh finished third in 2015, and that's when he knew things had to change.
He has since successfully balanced his marketing and training, and looks to make a return to the top as we make our way into the back end of 2017. Recently, he has broken the Guinness World Record for most consecutive knee touches in one minute with 282, and most shin touches in a minute with 238.
Ramesh has also used his skills to land himself a few stints in Bollywood as a choreographer and stunt double, giving him a chance to work with India's elite while also getting the exposure he needs to grow his brand.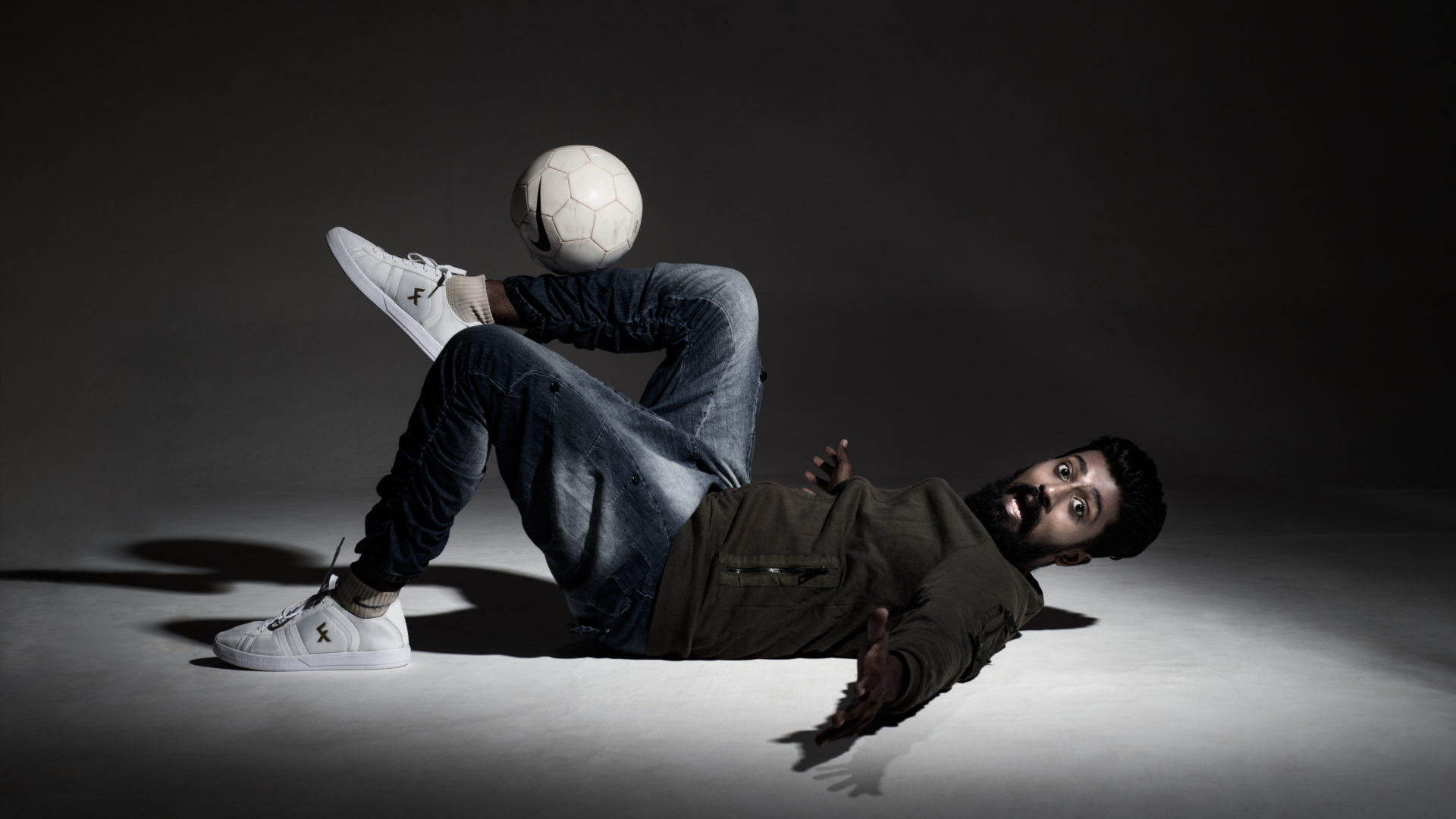 But Ramesh isn't even close to satisfied yet. In addition to more Guinness World Records, he has his eyes on the biggest prize of all — a World Championship.
Urban Pitch: Ok, first things first. It isn't everyday you get to talk to a Guinness World Record Holder, let alone someone who has two. How long did it take you to realize you could accomplish such a feat twice?
Pradeep Ramesh: I already knew that this was definitely something I could achieve. I mean, when you compare it with the tricks we do in freestyle competitions, shin and knee touches aren't that complicated.
Yet, there aren't too many freestylers breaking world records, which is why I decided to go for it. However, you can't get world records and freestyle tricks confused, they are completely different. A person who does a 200 touch combo may not necessarily break the world record for most ATWs in a minute, you know what I mean?
What kind of concentration does nearly 300 knee touches take? How do you even practice for that?
I usually allocate half an hour of each practice session to focusing on my next Guinness attempt. And yes, it takes a lot of concentration, especially because where I train in Chennai, India is extremely hot. There's usually a lot of sweat dripping through my eyes which blurs my vision, but I have learned how to concentrate and overcome those barriers.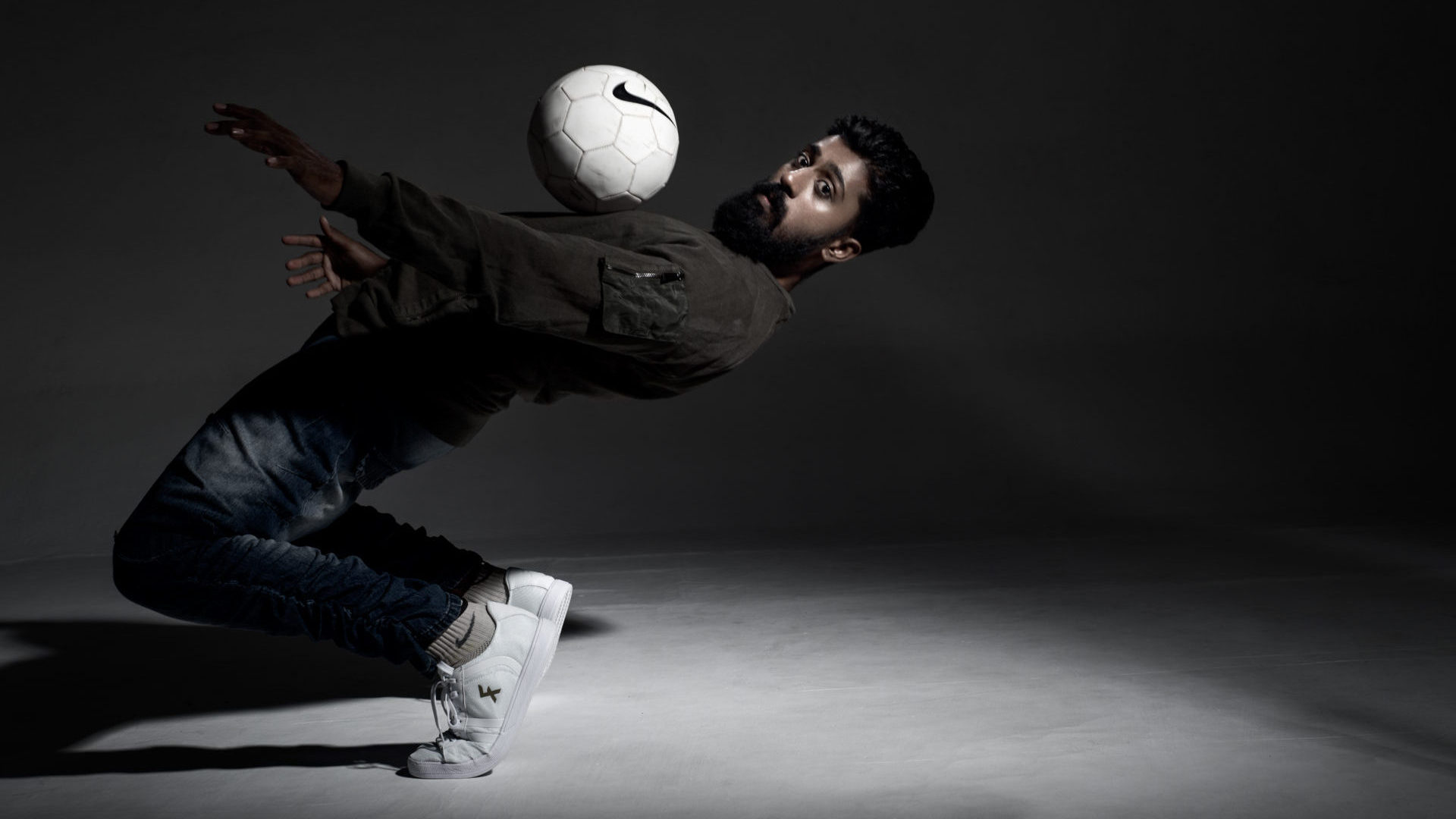 The freestyle and street football scenes are rapidly growing in India. As the first Indian to compete in a Red Bull Street Style World Final, what are you doing to help grow them even more?
First off, I had a great time in Italy at the World Final. Thanks to Red Bull for that. I don't know where freestyle in India would be if not for Red Bull.
I have realized that if I want street football and freestyle to become huge in India, then I have to take initiative and work towards it right now. It may seem like nothing is happening, but there is lot of ground work going on which may not be visible, but when all is set, it will be great!
What is the most interesting thing about the Indian freestyle scene? What do you think the future of freestyle in India is going to look like?
I feel the most amazing thing about freestyle in India is that even though we aren't allowed spaces to train in gyms, dance studios, and other air conditioned places that most foreign freestylers get, the enthusiasm to train never falls short for Indian freestylers. That's an amazing thing!
I definitely believe 100 percent that the world title of freestyle will belong to India within the next five years, and you're talking to the guy who is going to bag that title.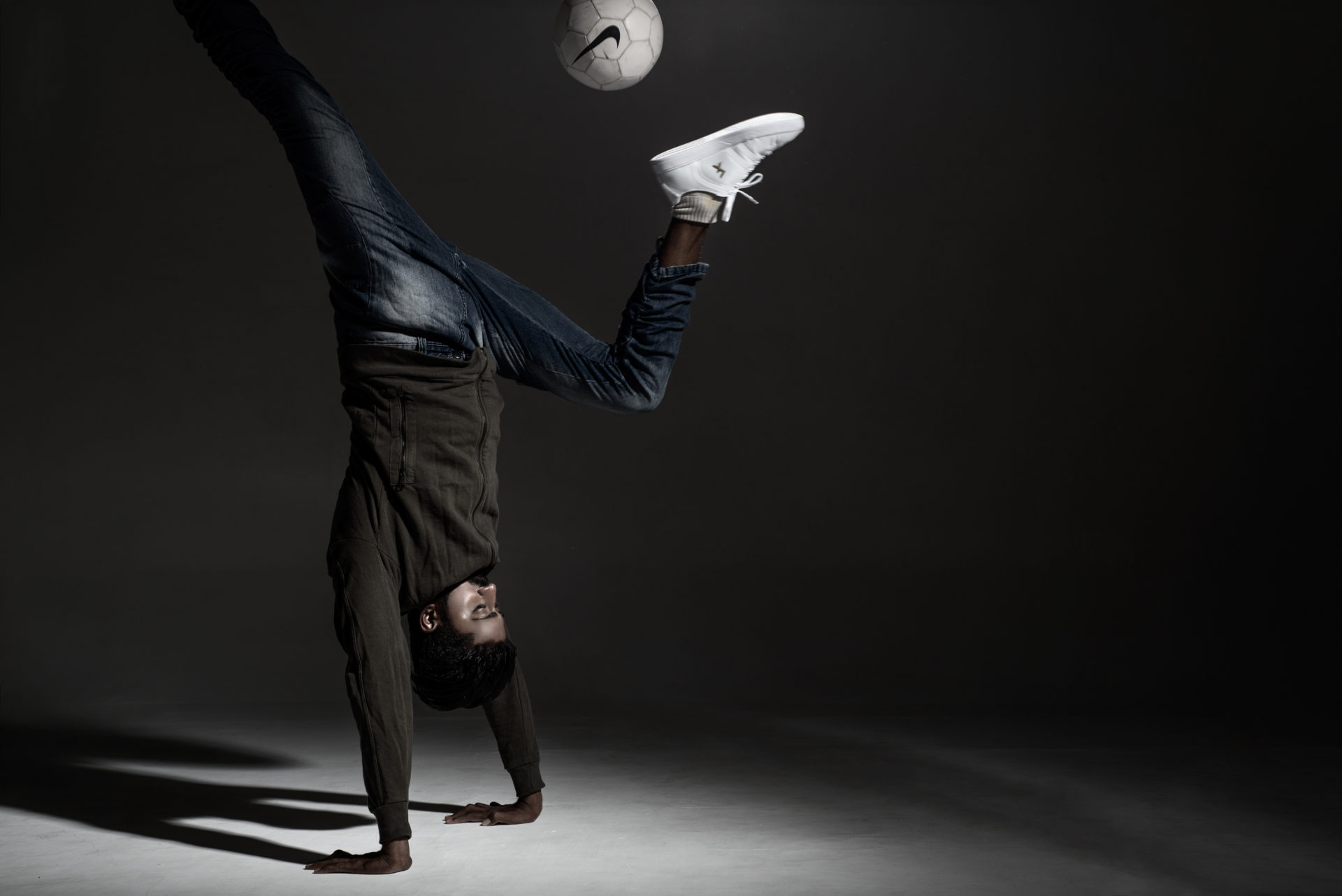 You mentioned that you had to market yourself to brands and events, which cut into your time to train. Why did you make these sacrifices, and how did it affect your freestyle career?
In 2010 I started training, and by 2012 I won the Indian title. After that, I thought everything would be set. I was going to get a manager, brands were going to come in to sponsor me, things like that.
But when the smoke cleared and reality struck, I was alone with my ball. I was running to TV channels for them to cover me, but they all had better and more glamorous things to cover, such as an actress' book launch, or even the opening of a lingerie store!
So I knew that I had to blow my own trumpet here if I had to make anything for myself with freestyle. If not, my only other option was to quit and get a normal job. With family pressure mounting, I had to find a way to earn, and the only way was to perform at events.
In order to get booked for all these shows, I created a website and social media presence. While I was able to get a good amount of shows, when I was away doing meetings and traveling for events, my training took a big hit.
I even fell to as low as third place in the 2015 Indian Championships. My level was decreasing, and I knew that. But I knew that I had to convert myself into a brand first. I can win the titles after I have established a name for myself. I know that for sure.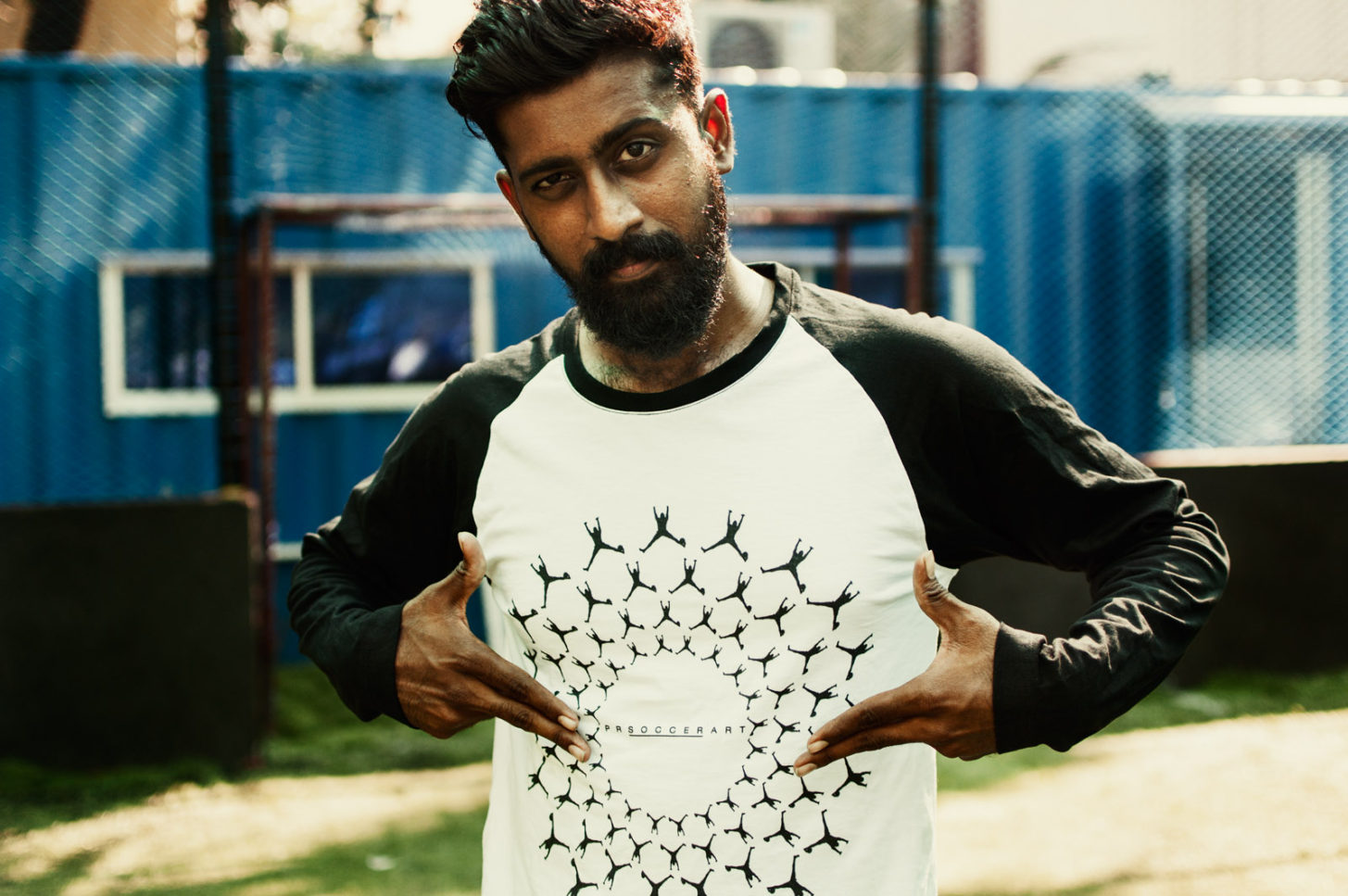 What was it like working in Bollywood? How will those roles help you moving forward?
Having a chance to work with the biggest names of that Industry really completed my profile. I got the offer through my marketing means. I'm still doing all of that for me. I was able to play the double for the lead character portrayed by Akshay Kumar in the movie Housefull 3. I also had to choreograph the whole football scene in the movie. This not only gave me experience in Bollywood, but it also tested my leadership skills and ability to handle people.
The other role I did was an advertisement and was super fun. With the experience of choreographing my previous movie, this seemed like a cakewalk.
Are there any other World Records you have your eyes on? How do you plan to prepare for them?
Yes, I am not going to stop. I will break all the records ever set for freestyle. The next attempt is two weeks from now and it is for the most skips while balancing a football on your head in one minute. I'm focused on training for that right now. The record is 119 by Dan Magness from UK and I have to break it — I will.
While you've experienced plenty of success up to this point in your career, there is always room to improve. What is your ultimate goal as a freestyler?
There are no limits in freestyle. I want to be the best and I have got what it takes to be a champion. Today, I don't think freestyle world champions depict themselves well. Although, if there was a world champion who carried himself like one and had a star value, it was Séan Garnier. You need to have star value because you are the best in the world. That's what is necessary for the sport to grow, as only then will big brands associate with you.
I feel that's lacking. I can still find freestylers who are in the top 16 in the world who go on and do a show with shorts and a t-shirt. You won't find anyone going on stage to perform Bharatanatyam (a famous indian dance form) in jeans and a t-shirt. Everything has a value and discipline.
For more Pradeep, you can follow him on Instagram or check out his YouTube channel. 
Photography by Naveen PM.