At just 21 years old, Nikita Anita has established a freestyle association in her native country India. While she has recently gained support from many, she originally faced heavy backlash from Indian freestylers against the idea of a woman as president of the Indian Freestyle Football Federation (IF3).
"There is not much support for the female here," Anita said. "An Indian woman has to do household chores, that is the mentality. We have Olympic athletes who have won medals and made their country proud, and after that they have to give up the sport for their survival."
Anita's journey began in New Zealand, while studying and playing soccer at the University of Waikato. While she was not a freestyler herself, Anita noticed its popularity on campus and recognized the need for a governing body in India. Anita said the IF3 is tasked with developing freestylers throughout India as well as running events and tournaments.
Upon returning to India, she met Satish Sean, who is currently the No. 1 freestyler in the state of Karnataka and a 2014 Red Bull Street Style city qualifier. Satish further familiarized Anita with freestyle, and together they decided to create the IF3. And then came the opposition.
"She was having issues with northern freestylers," Satish said. "They were against Nikita and wanted to run the IF3 themselves."
Because she was seen as an outsider, many Indian freestylers, specifically from North India, were against having Anita at the head of the federation. Anita, who is from Bangalore in South India, said that northern regions in India are prone to discriminating against southern regions.
But it wasn't just freestylers discouraging Anita. Her own family didn't support her, and Anita said it was the hardest part of starting the Federation.
"I'm 21 and my mom felt I was a failure," Anita said. "I never wanted to tell her about the Federation because I felt I was letting her down. I had to lie and tell her I was doing other work. But it was my passion to work with the sport."
It was this passion that kept her going, and with the support of the world Freestyle Football Federation she was able to successfully establish the Indian Freestyle Football Federation. This only led to more people trying to shut her down.
"After we opened our Facebook page and people started coming forward and supporting us, freestylers were trying to find my information," Anita said. "They were literally searching everywhere. They wanted to know how I was doing it."
Satish said these freestylers were looking for this information in order to run the federation themselves. They couldn't possibly have a woman, as well as someone from outside their region, at the front of the IF3.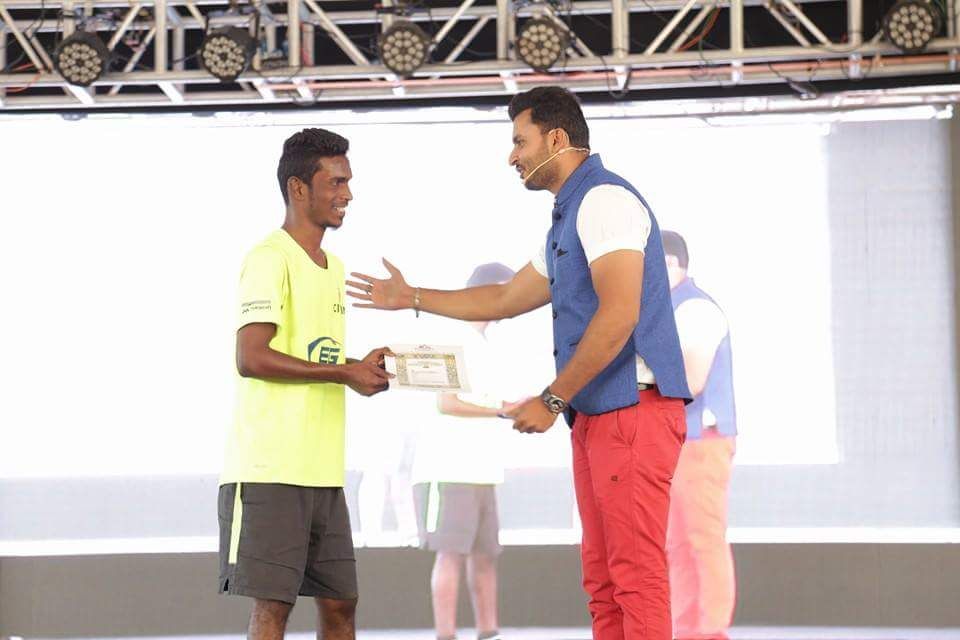 Instead of being discouraged by the outcry, Anita said she was happy people at least knew that there was a federation. She said she was expecting to receive criticism because she was a woman, and focused solely on the exposure IF3 was getting.
Because they couldn't get under Anita's skin, they tried to take away her biggest ally—Satish.
"Nikita was posting my photos on to the IF3 Facebook," Satish said. "[When the freestylers saw] they were like 'Who is Satish and how did he get featured?'"
Members of the Chennai Freestyle group told Satish that his name was getting brought up in WhatsApp conversations with other freestylers.
"They would harass him, asking how he knew me, who gave her that permission, and how she was doing it," Anita said. "He would sometimes come and tell me that he didn't want to get involved."
While many would try and convince someone as influential as Satish to stay, Anita said she moved on. If he wasn't on board, she would find someone who was.
"I would leave him and he would get back after some days and tell me what I was doing was right, and come back and help," Anita said. "If I force people, they won't enjoy the job they are doing. If they have passion for the sport they will come forward on their own."
Since its inception, the IF3 has expanded to the states of Tamil Nadu and Gujarat and it has amassed over 13,000 likes on Facebook. Currently, Anita is working on increasing freestyle awareness in India with hopes of attracting girls to join the federation.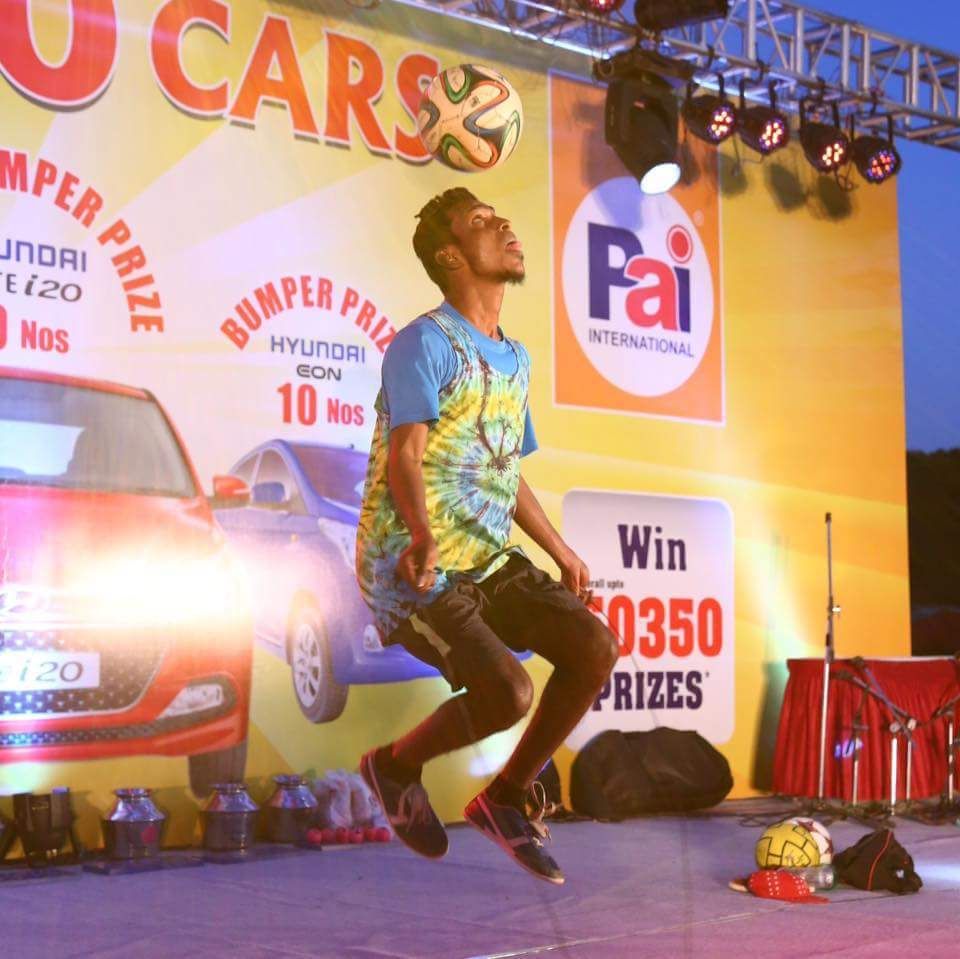 "There is not one [girl] in the federation yet," Anita said. "But one of our major goals is helping more girls reach the tour. Our other goals include building more academies across India, conducting more events, and creating a national-based championship."
Satish has big dreams as well. According to Anita, he hopes to be the No. 1 freestyler in India, and has multiple Guinness World Records planned as well as events and titles. He would also like to head an international platform to showcase his talent and bring the spotlight to Indian freestylers.
While the future of the Indian Freestyle Federation may be unknown, what is certain is Anita's resilient passion for freestyle and spreading awareness of the sport.
"To this date, my mom scolds me at home, telling me to work and study," Anita said. "Yeah I am still a failure [in her eyes]. But within me I am happy that one day I will be successful. When she checks me out in the newspaper some day I know she will realize [what I've been working on]. One day I will definitely make it."