Entering the ranks of freestyle football-inspired lifestyle brands, Foreverlution offers a line of tees with clean designs and plenty of inside jokes. We spoke to founder Philip Warren-Gertsson on the brand's inspiration, rapidly popular soft launch, and the help he received from other freestylers from around the world. 
Expression is a key component to freestyle football. Whether in training, on camera, or in competition, the freedom to display your personality and style is one of the beautiful aspects of the sport. That freedom can extend from competing all the way down to what you wear.
As freestyle has continued its global expansion, the amount of sport-specific brands, gear, and merchandise has increased as well. The latest to venture out into this territory is none other than Philip Warren-Gertsson, aka PWG, with the imminent full launch of his Foreverlution brand.
PWG has been a mainstay in the freestyle scene for well over a decade, establishing himself as a force to be reckoned with at the highest level. He's now extending his influence within the sport through Foreverlution, a brand that's set to fully launch later this year. He treated freestylers with a soft opening earlier this summer at the Super Ball World Championships, offering some early t-shirt designs for preorder as well as shedding some spotlight (and sales) on limited edition runs. We were able to catch up with Gertsson in Prague to get all the ins and outs of the brand and why this is a sure standout in the growing freestyle market.
The key values behind a brand may not always be obvious, but Foreverlution hits the nail on the head with some messages that very easily apply and translate over to freestyle.
"No matter what you do there is always room for improvement," the Norwegian-Filipino freestyler said. "Not in an 'I have to be better' kind of way, but more of an 'I see every day as an opportunity to grow as a person.' The failure is a part of the struggle and journey to your own development, so embrace that."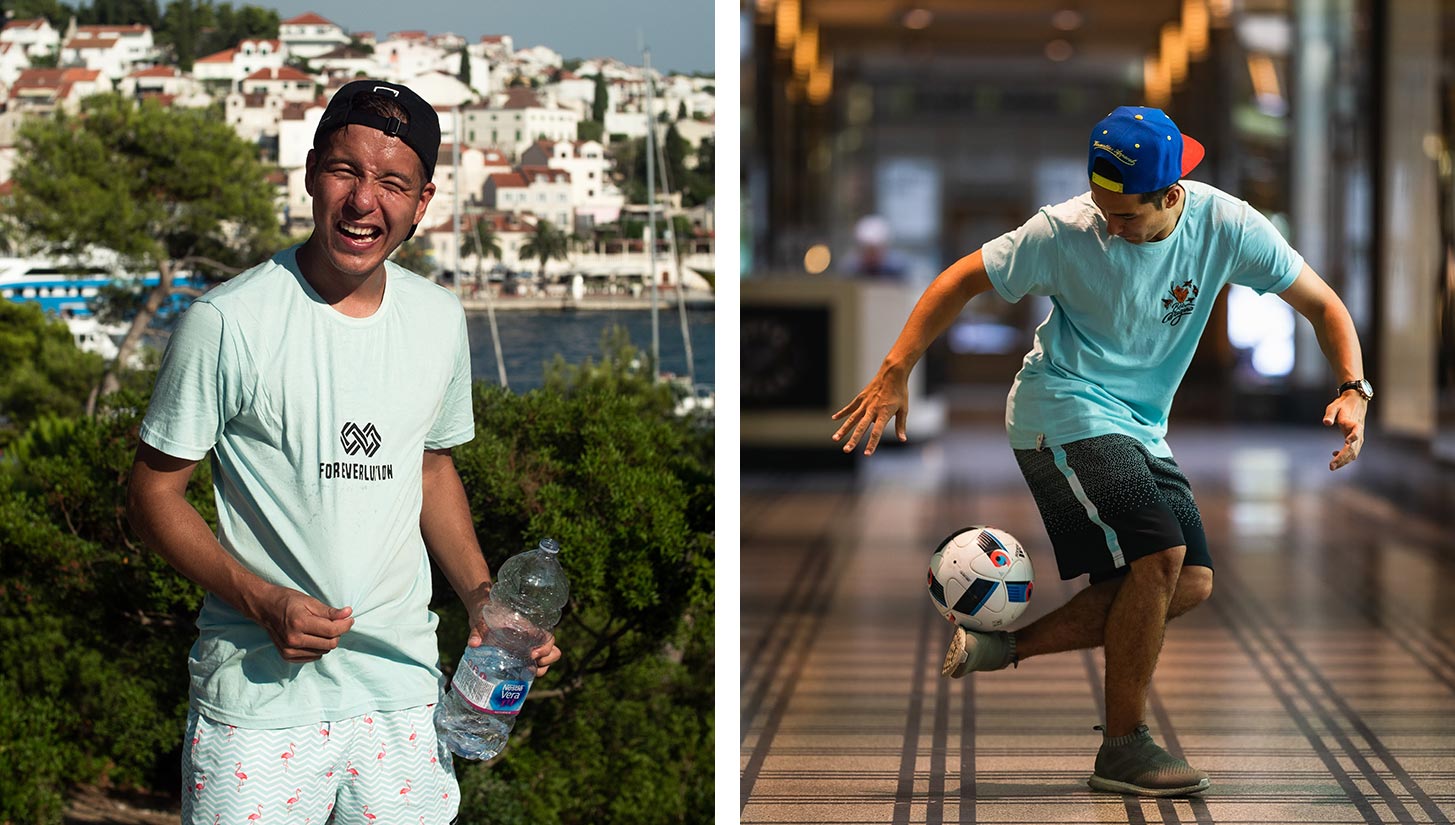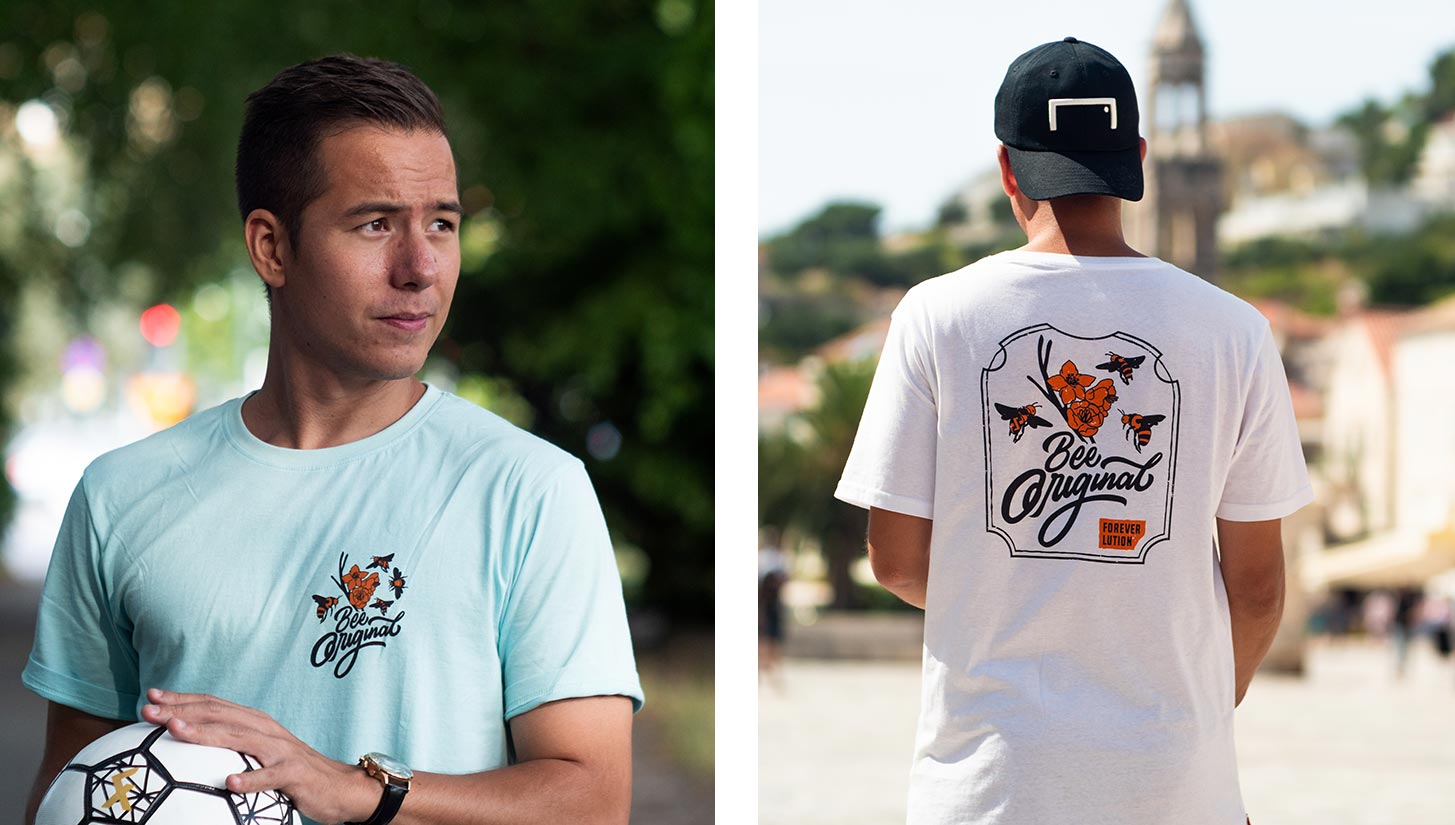 And fittingly paying homage to the failure experienced both in freestyle and life, the "Pattern Logo" tee ironically and cleverly shows the Foreverlution logo made up of all the other rejected emblems they came up with before reaching the final design.
The awesome range of 100 percent organic cotton, water-based color t-shirts often feature puns or encapsulate an inside freestyle joke of some kind while also maintaining a clean cut design.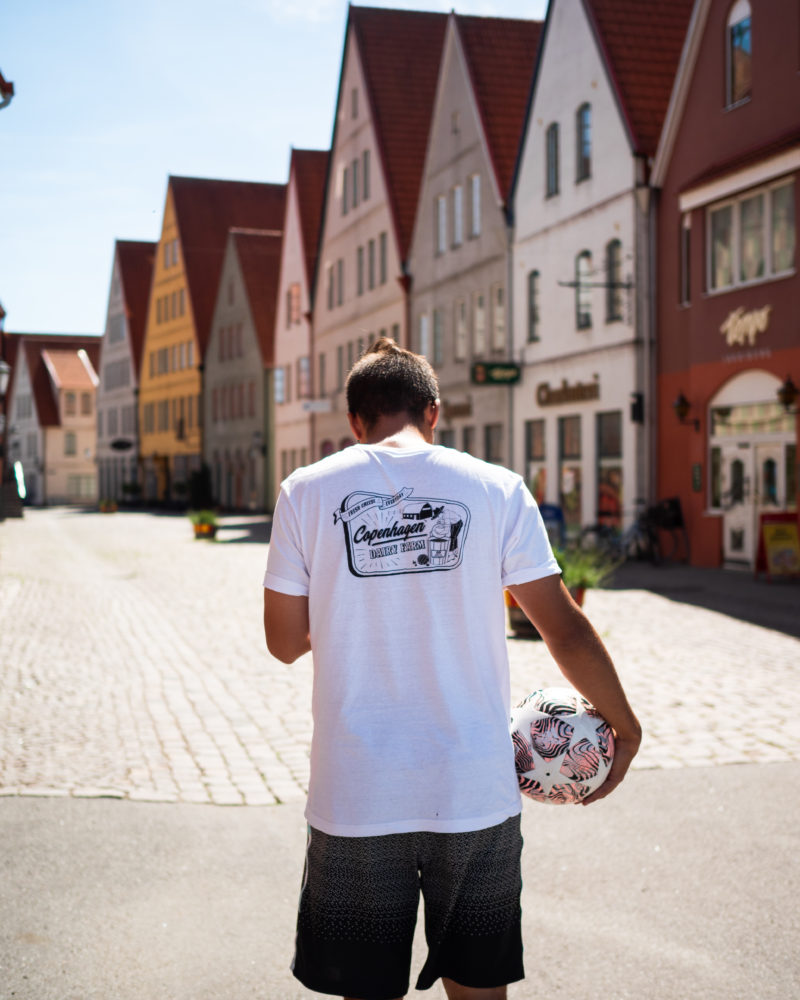 Other standouts include the "Bee Original" and "Copenhagen Dairy Farm" (one of the most inside freestyle jokes out there, paying tribute to the Cheese No Touch combo — if you know, you know), which are likely to be crowd favorites among the freestyle community thanks to their added dash of humor.
The name itself is even a play on words too. Partly inspired by Thundamentals' album Foreverlution, the name also sounds a bit like "4-revolution." Perhaps a subtle shoutout to Luca Chiarvesio for reaching that crazy milestone of the sport's first proper 4-rev trick?
Of course now with a crop of other freestyle-specific brands such as Speen and SWRL already up and running, it is hard not to compare. You'd think the addition of one more brand to the mix would increase competitiveness and secrecy, but true to the spirit of the sport, the standoffishness has been kept to a minimum.
Tobias Becs, the head of 4Freestyle — arguably the biggest freestyle brand in the game today — gave PWG some tips on starting up and creating a brand. The fellow countrymen are close friends, and even appeared on an episode of our podcast in 2018.
It's great to see people within the freestyle community come together to use their talents and services aside from freestyle itself to help others realize their goals. Besides Tobias, there were others that PWG wanted to acknowledge that many would not know about in the process.
"None of this would have been possible without the help of our main designer and fellow freestyler Shofwan Alif from Indonesia," PWG said. "The concepts are initially just an idea in my head, but Shofwan is actually able to translate them into designs. I also got a lot of help from Yuu from China who is also a freestyler too, he actually designed the logo."
The process from the idea of starting a brand to actually launching it is a long one where things are rarely straightforward and without challenge. With obstacles like constant readjustment to factory hiccups, PWG has endured it all en route to the upcoming full launch of Foreverlution, which he admits he was hesitant to get going on for a while.
"I wanted it to be perfect right from the start," he said. "But after sitting on a perfect logo for a year I thought to myself, 'Why am I not practicing what the brand preaches?' I will always strive to become better and so will the brand. I should at least get started so that I am on the right track."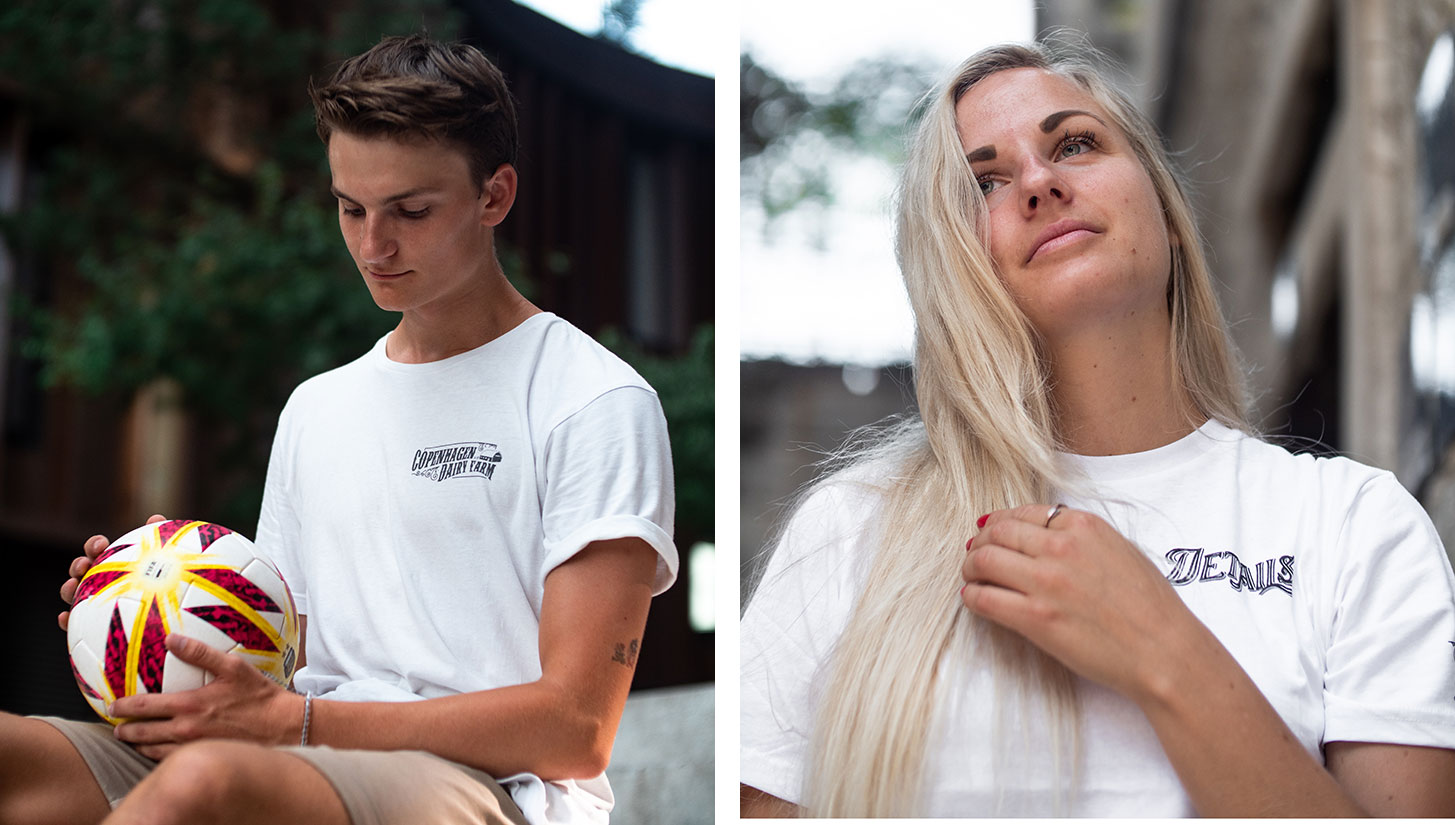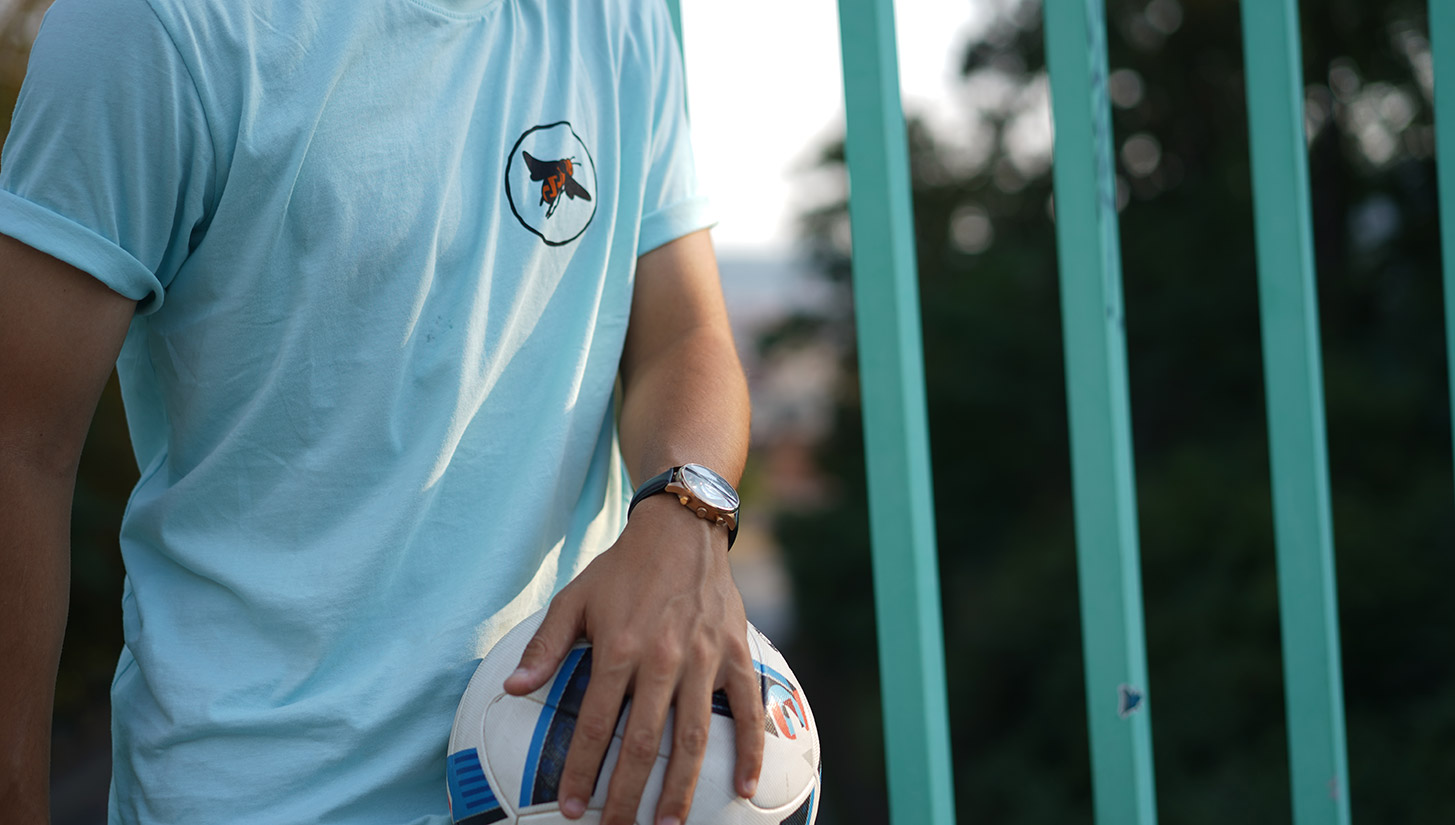 Right now Philip maintains the focus is on the tees but has stated he wants to look at hoodies, windbreakers, and drawstring bags in future. The soft launch earlier this summer sold out in three days, and PWG said that he was overwhelmed and surprised with how many orders he received — a good problem to have nonetheless.
With a slightly delayed batch, PWG says the brand has pushed its full launch to about mid-October, where the full range of t-shirts will be ready to go. We look forward to seeing the evolution of the brand and everyone rocking these original tees.
Be sure to follow Foreverlution on Instagram for more updates on its official launch.