Pro football clubs getting into the fashion scene is nothing new. But a streetwear brand looking to create a pro team? Okito Brand and OKITO FC have created a man-bites-dog situation that certainly has our attention. 
Over the past decade, we have seen an undeniable shift in the soccer landscape in terms of the influence of fashion and culture. Clubs like Paris Saint-Germain, Arsenal, and Real Madrid have found great success through marketing sleek and trendy designs, and as a result they are being worn by the world's most well known celebrities who most likely don't even know the starting eleven for the teams they rep.
And this isn't just something that applies to the footballing giants. Lower league American sides like Forward Madison FC and Oakland Roots have also gained attention and credibility through strong branding and a focus on apparel and design. Overall, soccer teams have had many benefits from focusing on fashion in addition to on-the-pitch efforts.
But what happens when a fashion brand focuses on soccer?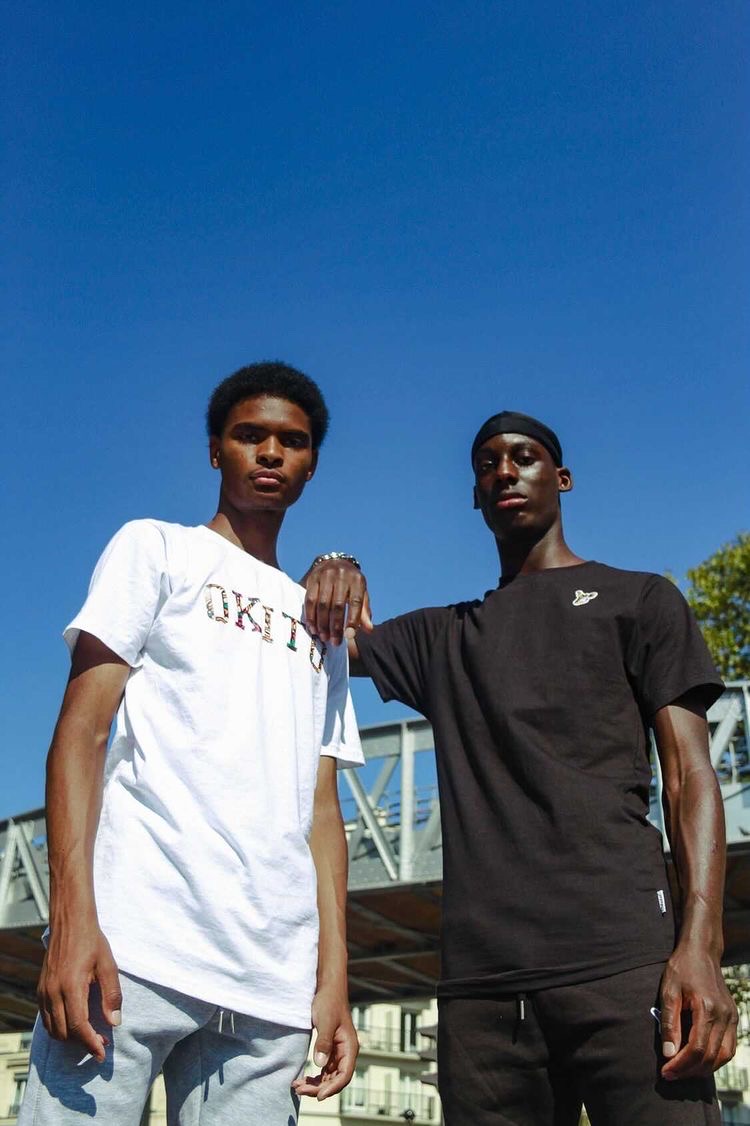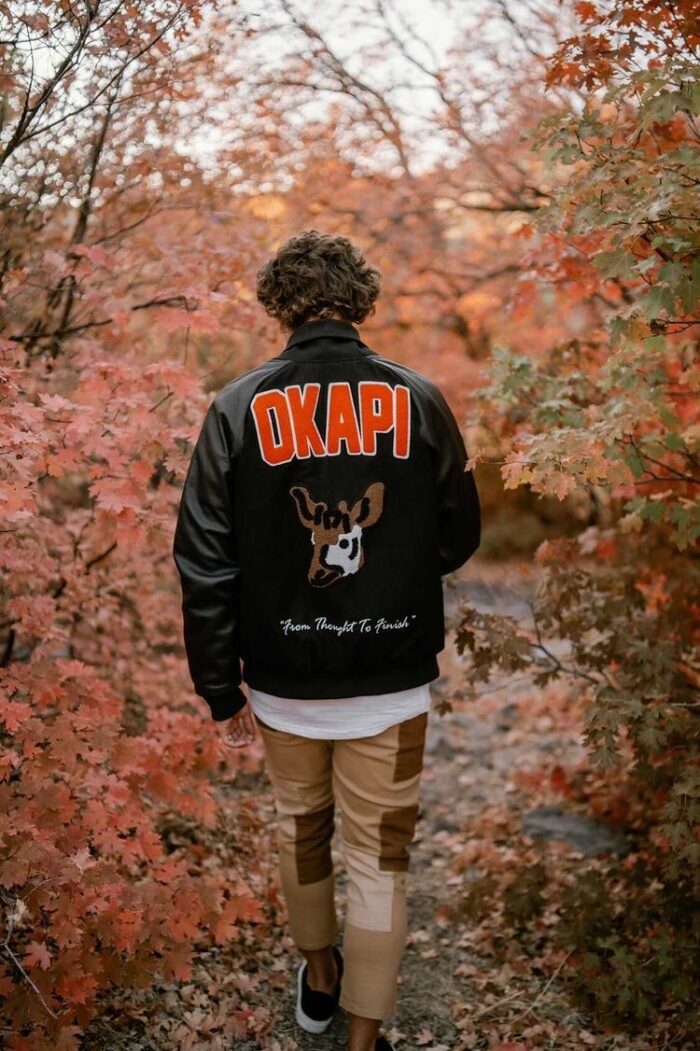 We've seen this a handful of times from labels across the globe, which has given us a variety of dope apparel inspired by the beautiful game. However, Salt Lake City-based Okito Brand is looking to take that a step further by creating its own professional club.
That may be an overambitious and unlikely proposition for many, but for Gabriel "Pirlo" Okito, it's something that he is uniquely positioned to do. Growing up in the Ivory Coast, the African soccer powerhouse home to icons such as Yaya Toure and Didier Drogba, Okito saw how the two worlds could be great together.
"All the celebrities are soccer players there, and they wore Gucci and Louis V — it was always like that," Okito said. "Now in the modern world with social media you see it more, but soccer player's been lit since the beginning."
View this post on Instagram
Okito took that inspiration and created an eponymous clothing line, and he's been producing high quality shirts, pants, jackets, shoes and more since 2014. Notable recent drops include a "Cold Shoulder" line that pays tribute to the glory days of the NBA's Utah Jazz, and the Okapi Letterman Jacket, a leather and chenille design customizable for any fit. Okito was also featured in the Black History Month Gallery Show at FICE, one of the biggest streetwear showcase galleries in the Midwest.
It's safe to say that Okito Brand has thrived in its short span of existence. But the vision for the future remains the same as it was from the jump — to create a professional men's soccer team. Okito, who played collegiately at UC Santa Barbara, is insistent on making OKITO FC a place where fashion and the game unite as one with little to no compromise. A club that represents the brand and the rapidly growing culture it has helped spread across Utah and beyond. In Okito's own words, "We're going to be the freshest team out there."
Unfortunately the COVID-19 pandemic wrecked a lot of the investment and effort put into OKITO FC, as it became impossible to play actual games and bring in players (something that wouldn't be a problem normally, as several notable USL and MLS players have rocked Okito apparel in the past). But for the brand and club, the work still continues — and the first step of that comes with the jersey.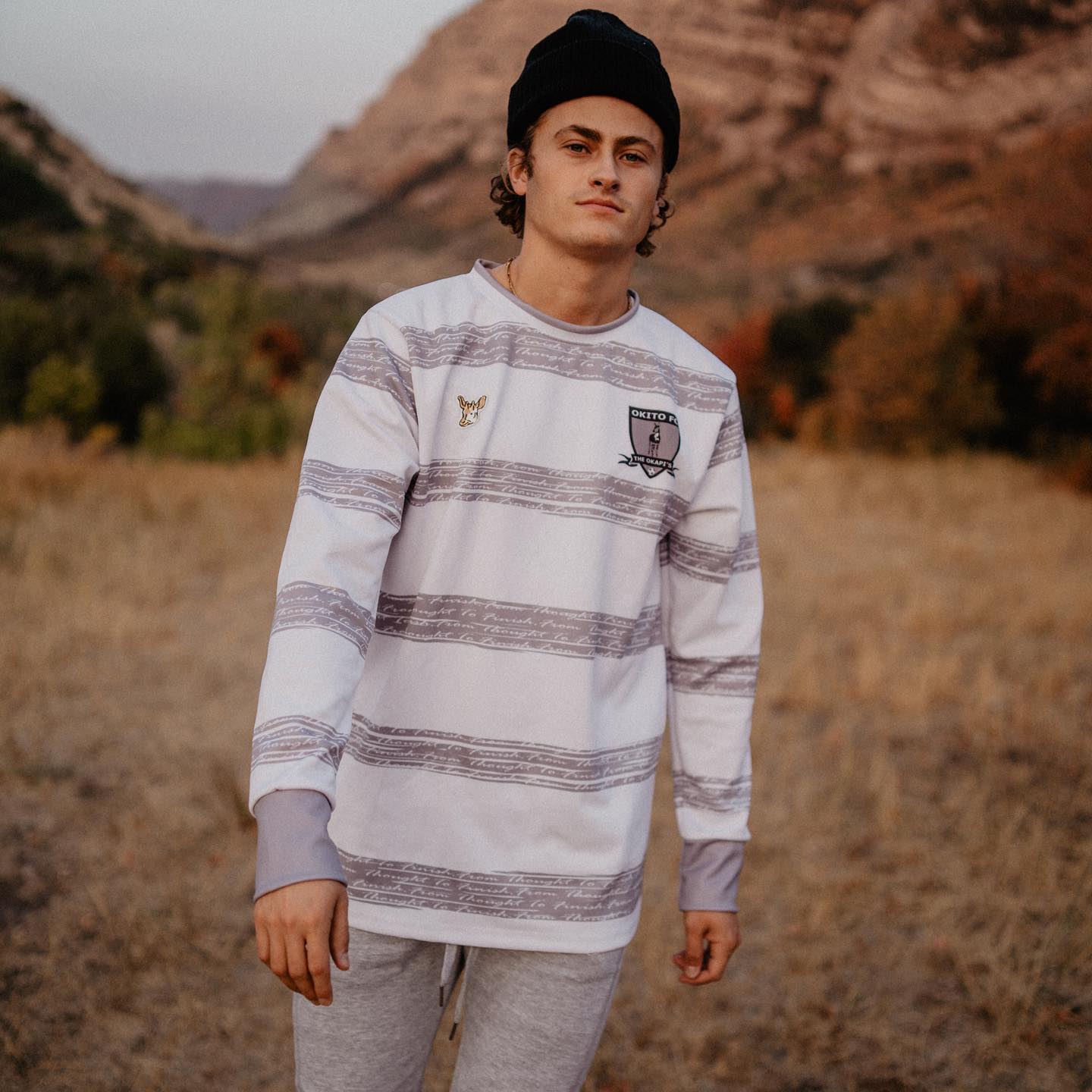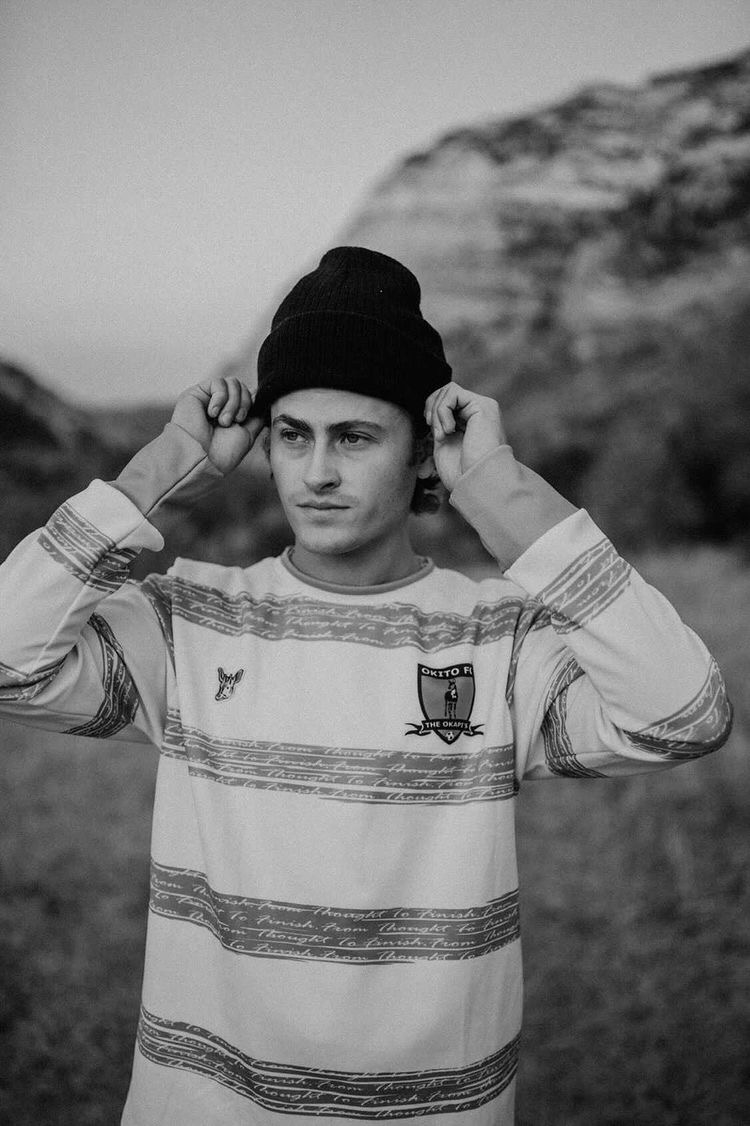 Releasing this spring, the OKITO FC kit has everything you could want out of a jersey. Detailed yet clean, it manages to balance a simple premise with unique touches, such as Okito's mantra, "From Thought to Finish" repeated inside the gray stripes. Another of said unique touches is an okapi both on the crest and front right of the shirt.
Native to Central Africa, the okapi, or "zebra giraffe" is Okito Brand's logo and a tribute to Okito's Congolese heritage. On a previous version of the jersey, OKITO FC collaborated with the Okapi Conservation Project to spread awareness of the habitat destruction and poaching that face the endangered okapis in the Congo.
And we can expect more OKITO FC designs to come in the near future as well.
"I'm gonna do a whole lookbook, a whole team, I'm trying to organize a game for the marketing this spring, because when COVID hit it scared a lot of people away as far as getting it together," Okito said. "So my goal is to do a capsule of it — the jersey, the tracksuit, scarves, all that stuff, so eventually, I'll do a release for sure."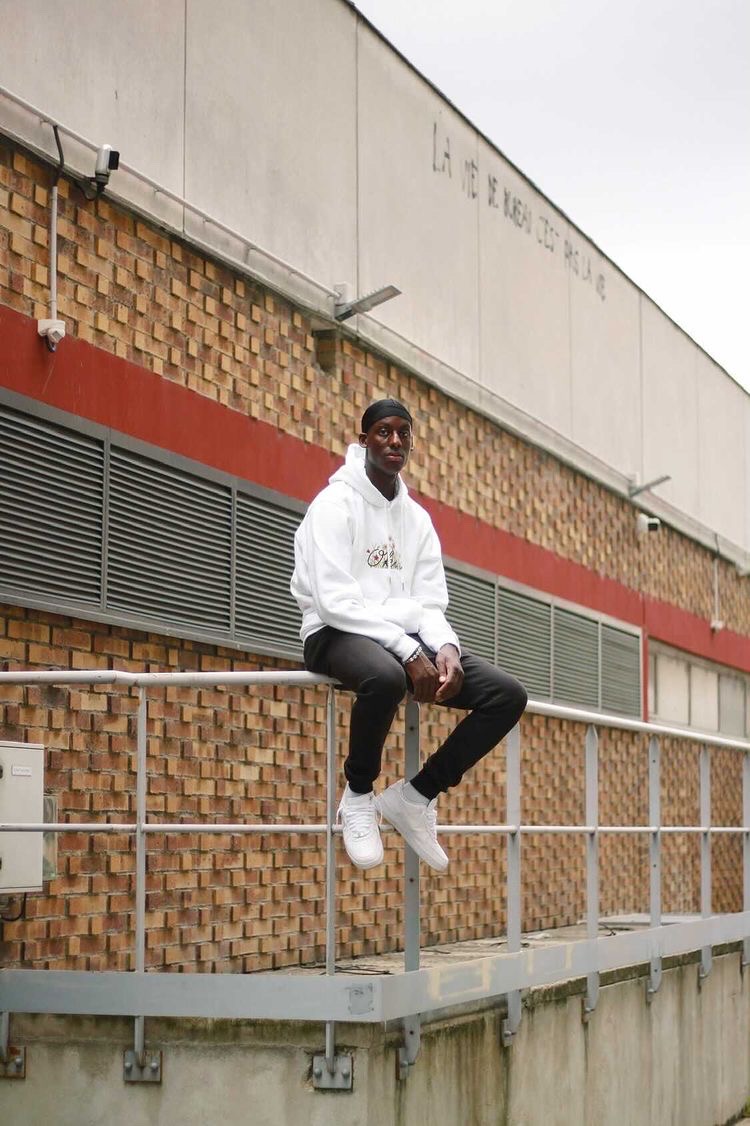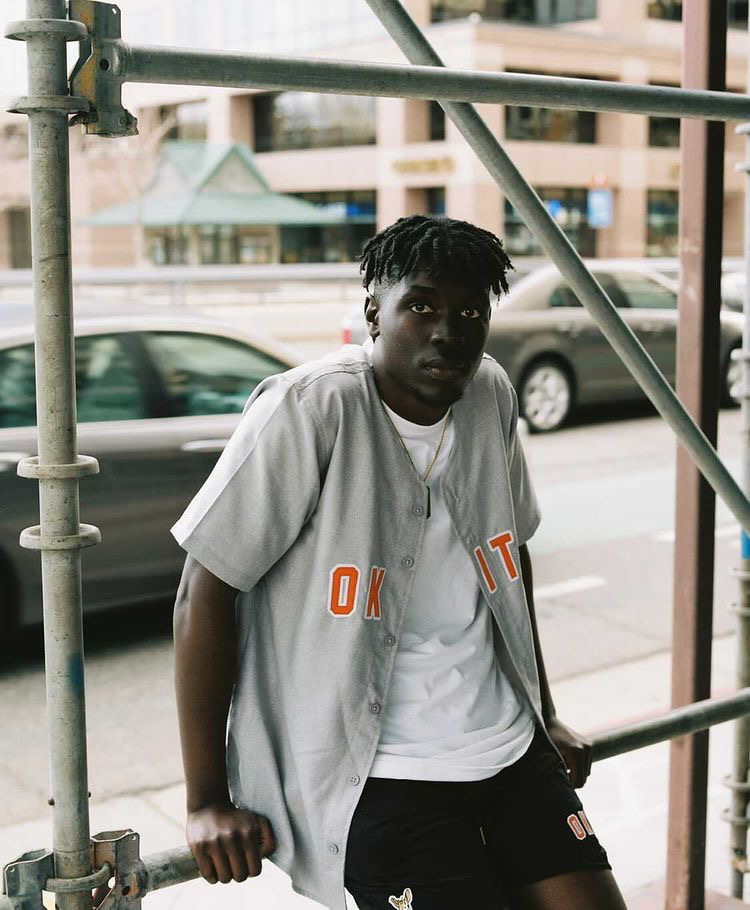 As for the brand, big projects are on the way, and Okito is expecting to announce in the summer. Whatever comes next for Okito Brand and OKITO FC, it will be something to watch for.
Follow Okito Brand on Instagram and Twitter, and shop the entire collection via its official website.