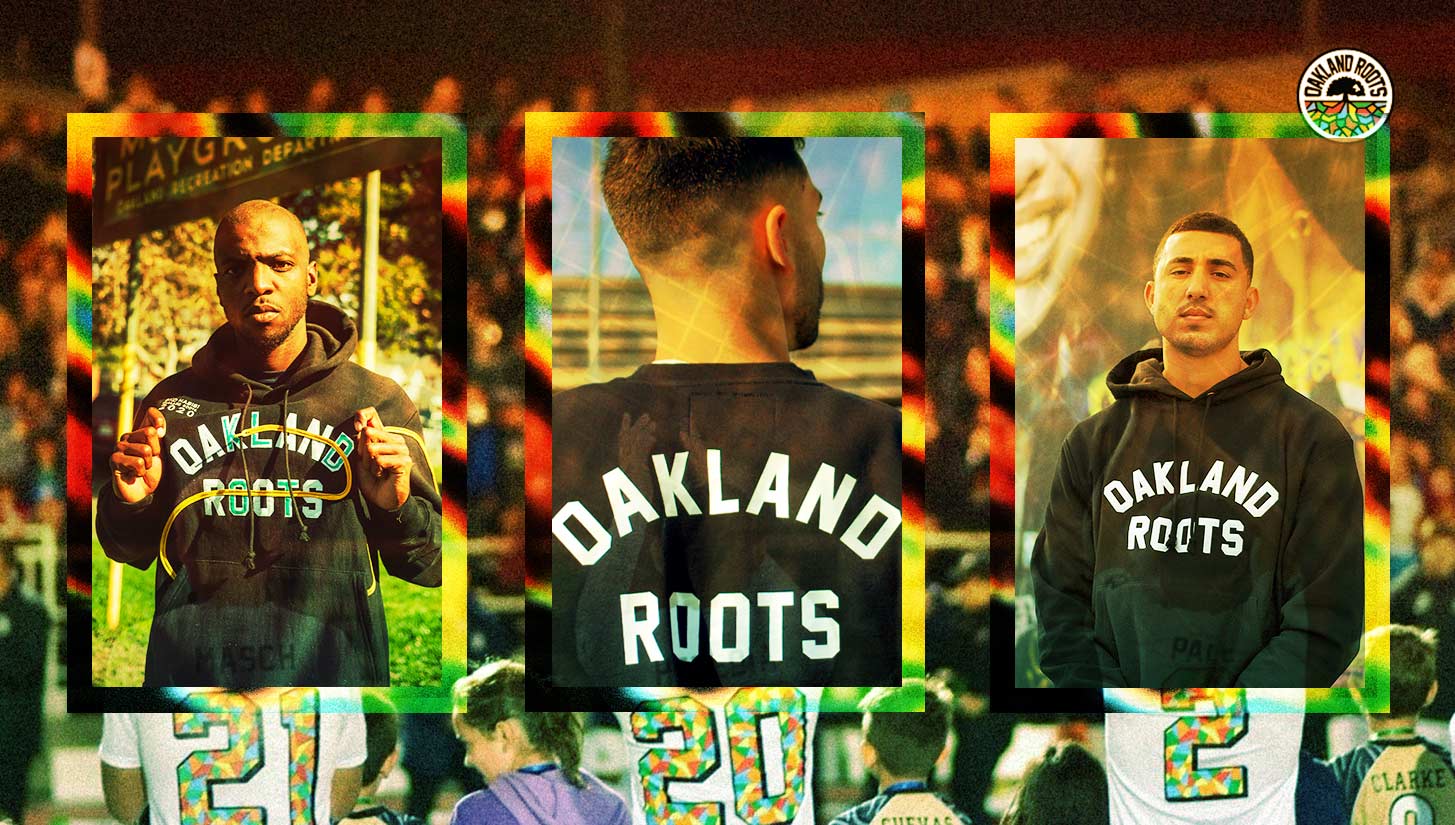 Last Thursday, Oakland Roots held a virtual media day ahead of their inaugural season in the USL Championship. We were in attendance as head coach Dario Pot, technical director Jordan Ferrell, and several players were made available to the media. 
There's plenty to like about the Oakland Roots. We've previously discussed their off-pitch initiatives — from their merch, to working with the community, or collaborating with dope artists and brands — but rarely have we dove into the actual team the club fields on the pitch.
Sure that may not be our forte, but last week we put on our big-J Journalism caps on at the Roots' virtual media day, where various players and staff discussed the team's upcoming inaugural USL Championship season.
Back when we first profiled the Roots in 2019, the club's intention was to play in the NPSL. A variety of circumstances led to them joining NISA instead, where they saw mixed success that ranged from a last place finish in the fall 2019 season to a runner-up finish at the 2020 Fall Tournament last October. Prior to the tournament, the club announced it would be joining yet another league, making the jump up to the USL Championship in 2021.
The Roots then shifted their focus to some of their off-pitch initiatives. Right after the Fall Tournament, they hosted a Justice Match, a charity game meant to advance the discussion of and raise funds for gender and racial equity and justice. The event's success prompted the club to make it an annual event.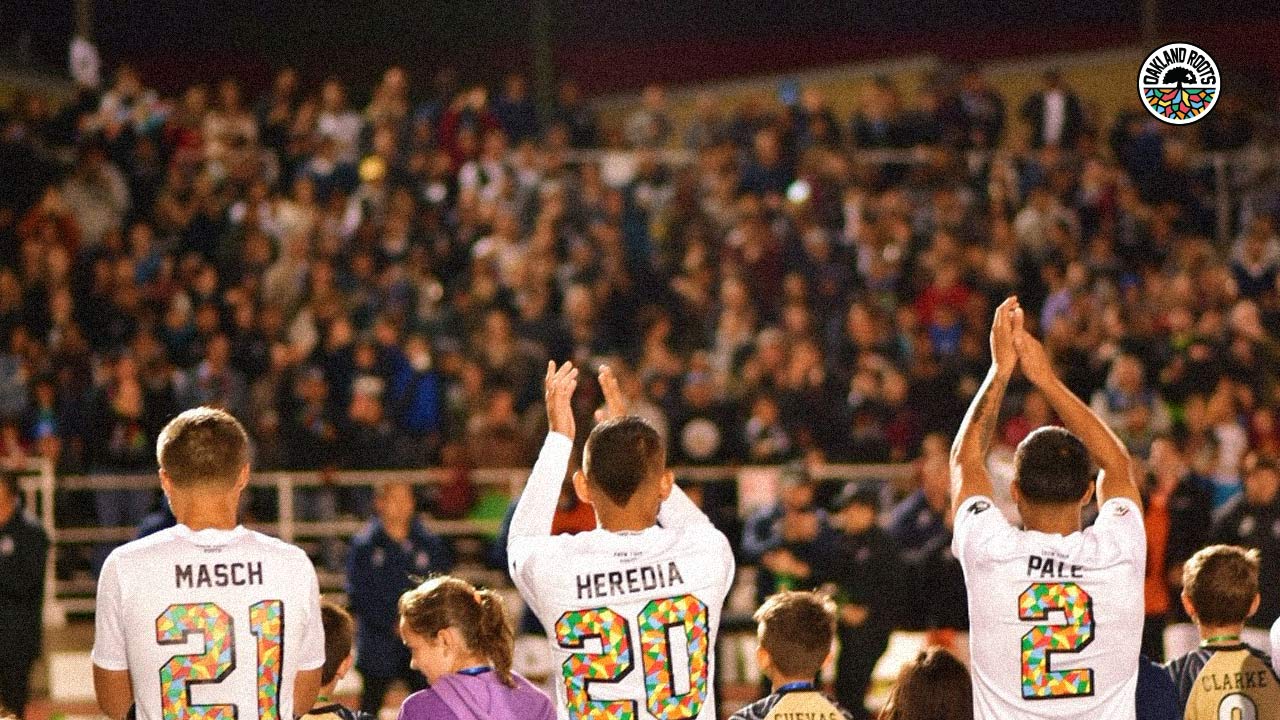 Of course, the club is also preparing to hit the ground running for its USL debut. While it has retained several players from its NISA roster, the club had a busy winter bringing in players with USL experience to mix into the team. The Roots' first couple of signings, midfielder Saalih Muhammad and Max Ornstil, are Bay Area natives as well.
The club also brought in ambitious center back Tarek Morad, who won a USL Championship Final with Louisville City in 2017, and it even tapped into the international market by signing Matias Fissore, a veteran Argentinian midfielder.
Pre-season training officially started Monday, and the anticipation for Oakland's inaugural USL Championship season is at an all-time high. We condensed the best parts of the club's media day and put together the top soundbites from head coach Dario Pot, technical director Jordan Ferrell, as well as Muhammad, Ornstil, and Morad.
Dario Pot, Oakland Roots Head Coach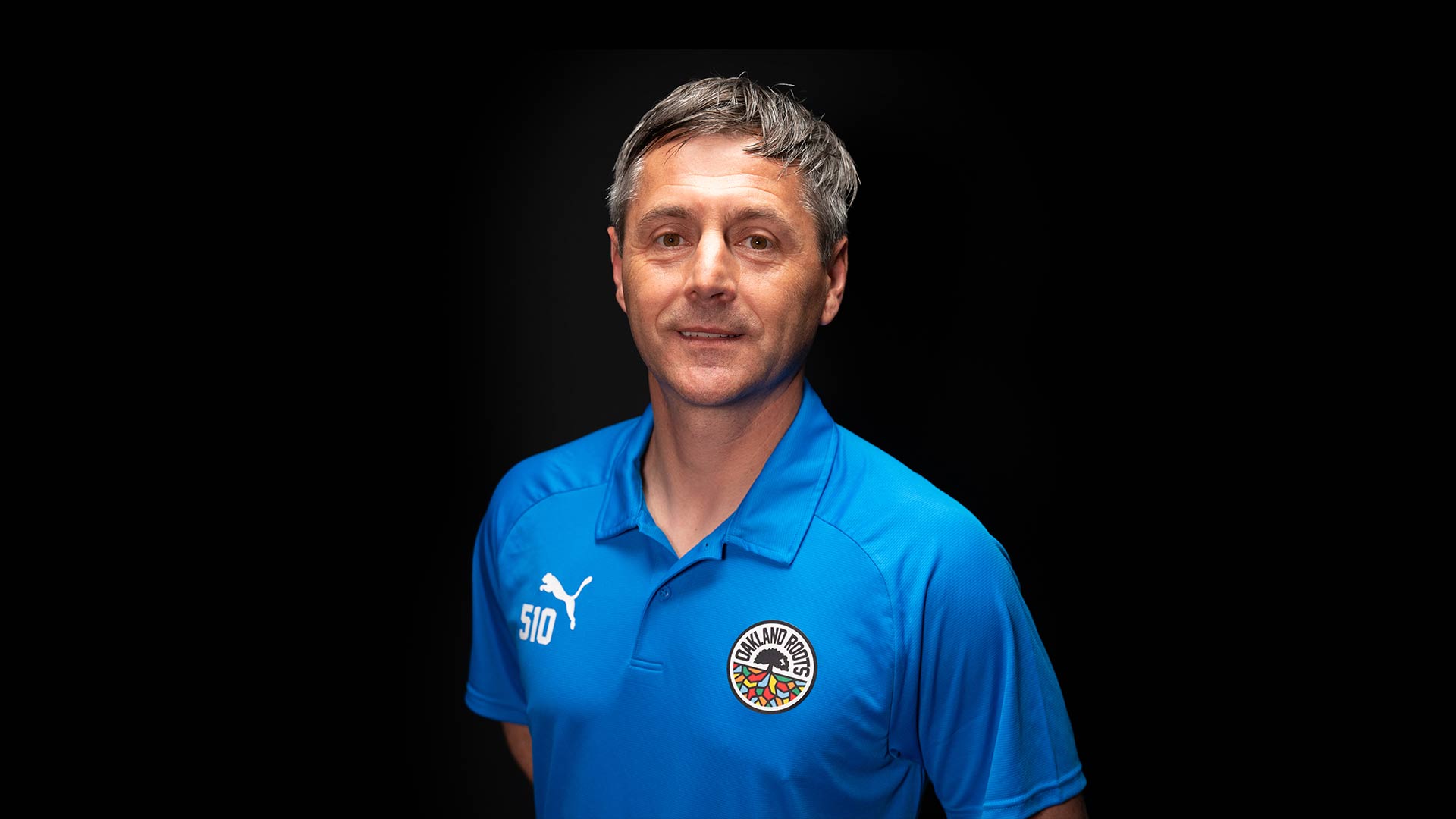 Pot, who originally joined the Roots as an assistant manager in 2019, has a wealth of coaching experience both in the United States and internationally. He's coached in Bosnia-Herzegovina, the Dutch Eredivisie, New Zealand, and also holds a UEFA Pro coaching license. At 47, Pot's older than most of the USL Championship coaches, and grew up under the old-school Bobby Knight method of coaching. Now that's he's a manager, he prefers to use the modern coaching approach of empowering communication as a two-way street while sticking with the concept of accountability from his old-school roots.
On what made him want to join the Roots and what kept him around:
"Why not Oakland Roots? One of the most exciting projects in the United States, one of the most intriguing places to live in the United States. And there's nothing wrong to be surrounded with super young, driven, intelligent people who are trying to use professional soccer and the soccer platform to promote anti-racism."
On how he wants Roots to line up and play on the pitch in terms of style:
"Purposefully we were recruiting the players to fit a certain game style, which is 4-2-3-1 fluid, playing out with two holding midfielders. But after connecting one or two passes, that fluid 4-2-3-1 will convert into the 4-3-3. So we're going to be a ball possession-oriented team.
"We're going to be challenging every goal kick, we're going to be a high-pressing team. If they successfully move the ball through our high pressing, then we're just going to stop and we're going to applaud and we're going to say bravo. Throughout the process of recruiting, we were looking for those who are actually versatile, meaning being able to play not just the one specific position, but being comfortable playing multiple positions. So, we believe in attack flexibility.
"And one of the main reasons for that is I'm a firm believer that playing in the USL Championship division, something we need is tactical flexibility. And every game you're going to enter with a perception of what the other team is going to try to do. Sometimes that perception, it's way too far away from the reality because most of the coaches, they're going to try to throw a curveball at us.
"So, at that point in time, we're going to encourage our players to use their own individual qualities in order to solve the problems on the field. Being able to express themselves, I believe that's the only way how to provide them with the opportunity to reach their full potential."
Jordan Ferrell, Oakland Roots Technical Director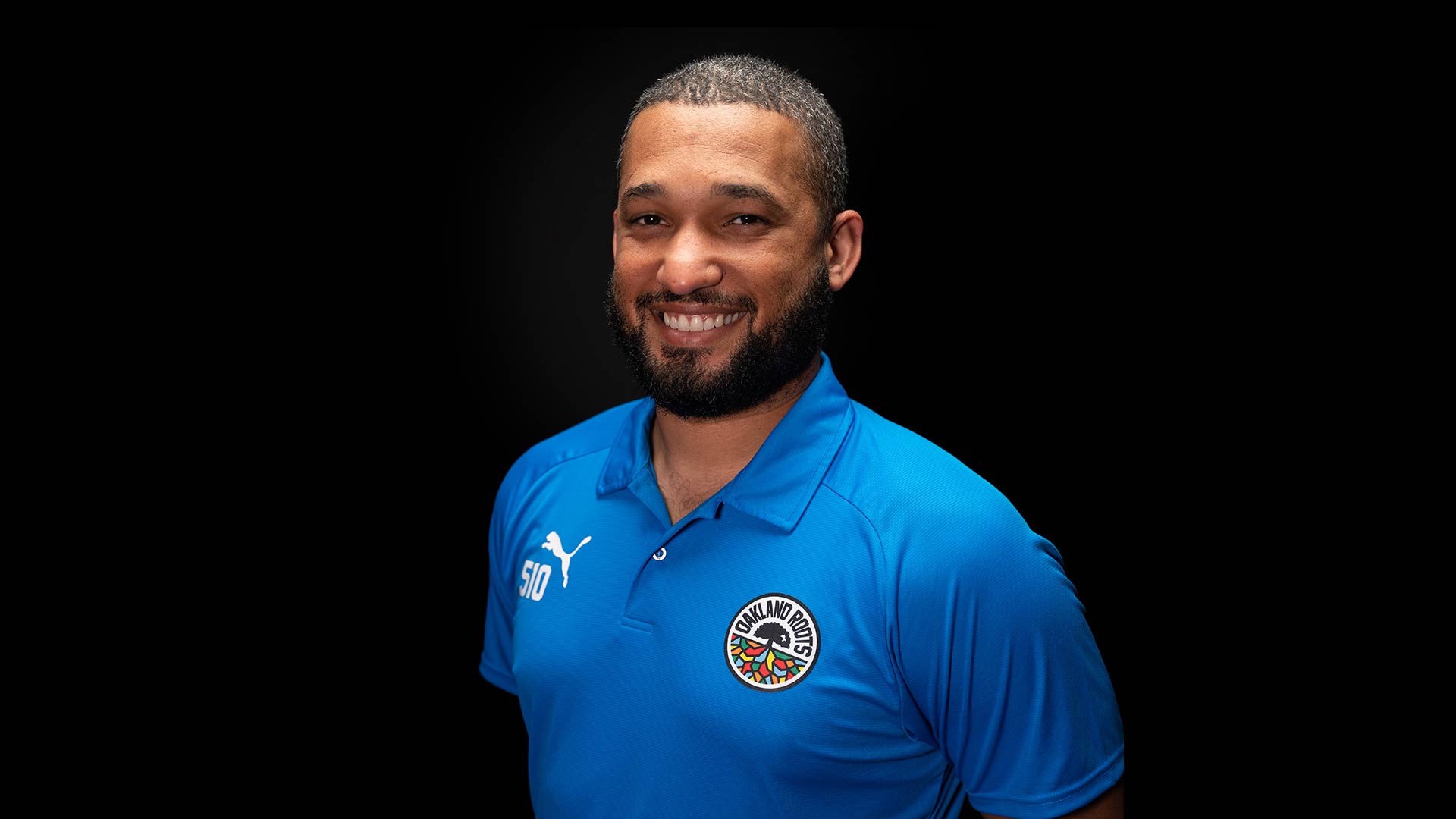 Ferrell, who was born in Stockton, has been around the Northern California soccer scene for years, spending time at University of the Pacific and Sacramento Republic before settling in with the Roots. As head coach, he took Oakland to the 2020 NISA Fall Tournament Final last year before transitioning into the technical director role over the offseason. Ferrell's been integral in recruiting high character players who can represent the club both on and off the pitch and be ambassadors of the Roots' brand and culture. He also helps them understand what the Oakland-first mentality is and what it means for the team to represent the community.
On making the move from head coach to technical director:
"The technical director gets to be the guy who focuses on the culture. I think Dario as a head coach is going to do a great job on the field with the first team every day. But we had to build a staff to be successful in the USL, and we had to build not just the staff around the first team, but also some mechanisms in the second team and selection programs to be able to really live out our values of having local players in the first team and creating that pathway more extensively than it was in the first year-and-a-half.
"We obviously had quite a few players come through Project 510 into the first team, but there's a first team culture, and then there's also that culture and how it's built throughout the rest of the club. And that's the seat that I get to sit in. I get to coach the coaches, I get to provide the resources that these guys need and really build a Roots Way. It's tough to step away from the field and the tactics and everything. Preparing for matches, that's still something I really enjoy. But I'll be right there with all the guys in the process trying to make it a successful working relationship amongst all the people in the club on the technical side."
On building a USL Championship roster from scratch and balancing the tension of signing players to win now versus players that are local talent who will provide continuity and develop down the road:
"It was a fun project. We're still in the latter stages of it, we just got another signing the other day, and another one I think coming out here pretty soon. So, we're still in it. But the process was awesome, and it started very soon after the announcement. I think we have a database right now of about 500 players we're tracking. But I would say Dario himself has watched easily another 2,000 players on top of that during this period of time. Because we didn't have an extensive scouting network built, we had to look for players of all types. And we talked through the profiles of the players that we want, we talked through the structure of the roster that we wanted. And then we also did some homework and looked at best practice when it comes to first-year USL Championship teams. We didn't want a team of 30-year-olds, because again that might help this year, but we're building a club, we're not building a team for one year, right?
"And so, our average age is high 25. We have a couple guys that are north of 28 that give us some real solidity, some experience. Some of those guys are from within the USL, some of those guys are from around the world, so we had to find that balance as well.
"But we also wanted to show in year one, with players like Ariel Mumba, that we believe young players from the Bay Area have a route to our first team. I think a core building block in the early stages is to get those local guys from NISA. And then our first two signings were guys with USL experience, local guys with Saalih and Max, who we felt like were at stages in their career where they're ready to step into a team like Oakland Roots, be leaders, really understand the culture of the community, and can help bring together these different pieces we're going to start adding. We don't know what we're going to get when everybody gets on the field and starts kicking a ball, but we feel like we've got some good players, and we went about it trying to think how does this all come together as a nice puzzle under the lights at Laney."
Saalih Muhammad, Midfielder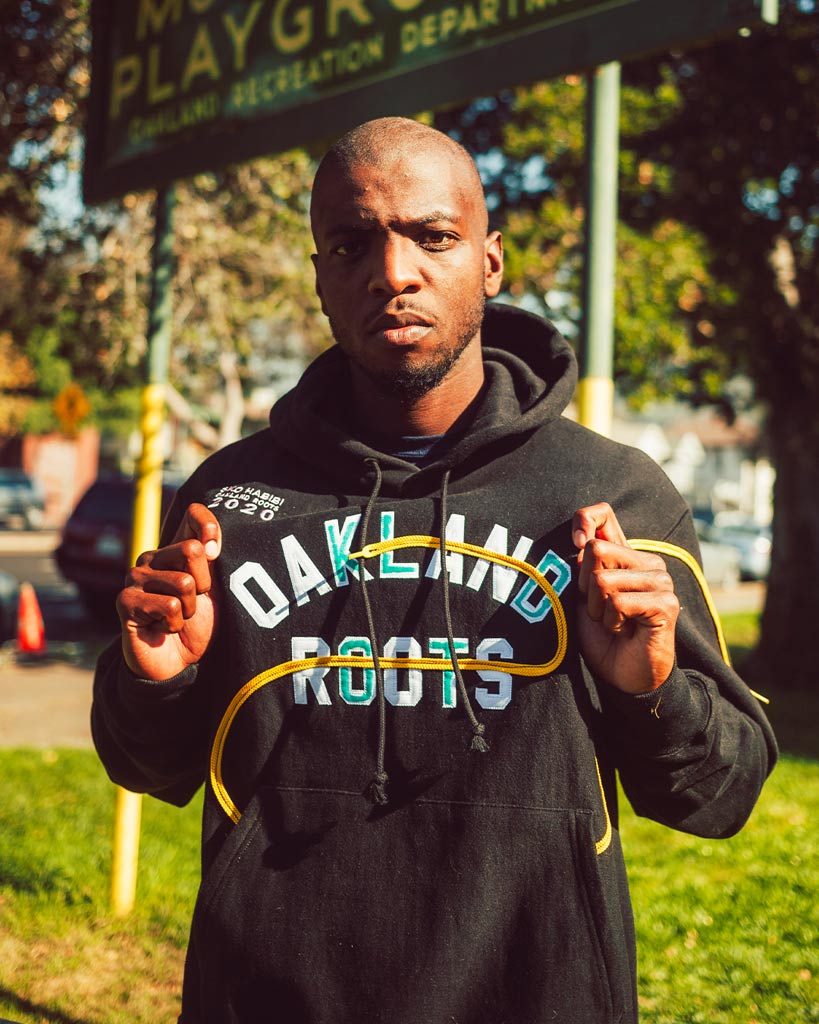 One of the Bay natives the Roots signed this offseason, Muhammad provides the club with valuable experience both in USL and overseas. At 16, Muhammad went to Croatia to join the Dinamo Zagreb academy, and went on to play with the first teams of HAŠK and Croatia Dakovo. After overstaying his visa, he was deported back to the United States at 21, and signed with the San Francisco Deltas ahead of their 2017 championship season.
However, an achilles injury prevented him from featuring with the club, and he wouldn't make his USL debut until 2018 with Penn FC. He finally found solid footing the following year with New Mexico United, and showed promise in his two seasons with the club, including an absolute screamer of a goal which was the runner-up in last year's USL Fan's Choice Goal of the Year competition.
Back in the Bay Area, the Roots will look to Muhammad for leadership and a steady presence in the midfield.
On representing the Bay Area as a member of the Roots, and learning how to connect with the local community from New Mexico natives Devin Sandoval and Josh Suggs during his time with New Mexico United:
"When we talk about action and hard work and the Bay Area being a place where they honor the hustlers — that's what we have to be. We have to be that every day we step on the field, at the practice facility every day, in our gameday preparation every day, and our community outreach and appearances. It needs to be consistent across the board. There can't be any slip-ups or loose ends. From the last man on the roster to the guy who's playing the most, the mentality needs to be the same.
"In regards to guys like Devin [Sandoval] and [Josh] Suggs, they understood what struggles New Mexicans go through, but they also understand what makes them joyful and what gives them pride. That's what I hope to embody here. Understanding, yes there are a lot of problems and areas that need to be fixed in the Bay Area in terms of quality of life and whatnot, but also what makes Oakland beautiful. And not creating separation, because Oakland is good and bad just like anywhere else."
Max Ornstil, Defender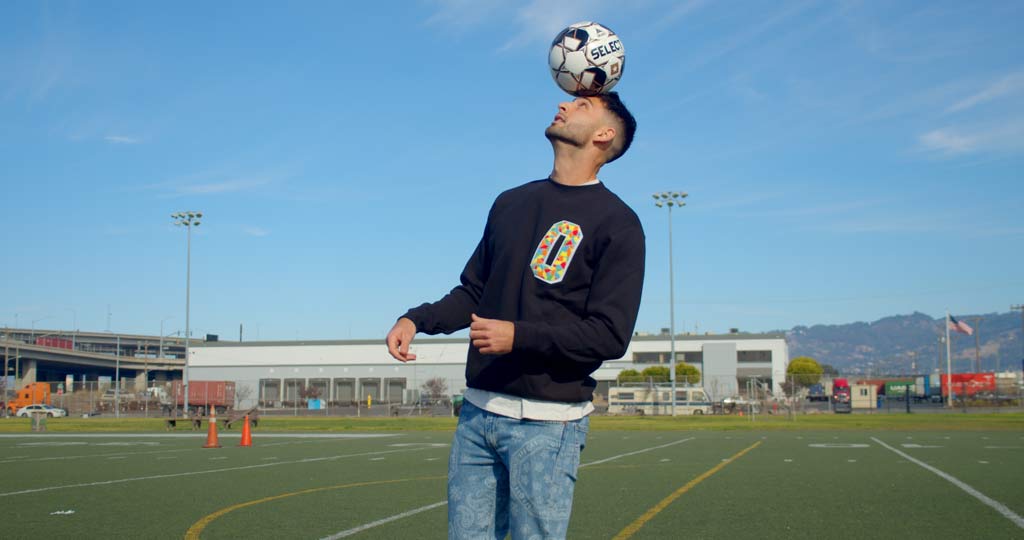 Another Bay native with plenty of experience, the Roots were eager to bring on Ornstil this offseason. Previously, Ornstil captained the Portland Timbers 2, where he featured over 60 times in four seasons. More importantly though, he's a die-hard Baydestrian, from his sports allegiances to music preference.
His favorite sports memory of all time is the Golden State Warriors' 2015 NBA championship, and in his letter to Oakland that served as his signing announcement, he discussed his love for the city.
"I put two 12's in the trunk of my first car because that's what you do in Oakland," he wrote.
That's all you need to know about Max Ornstil.
On his affinity for Bay Area rap and AUX cord duties: 
"You saw me start cheesing right when you brought it up. The past couple of years I have tended to take over the AUX in the locker room pregame. And people would've thought we were playing in the Bay up in Portland because I was playing probably 90% Bay music to get into games.
"A lot of Too $hort, a lot of SOB, a lot of Nef the Pharaoh, some Mac Dre — there's a different kind of energy about Oakland music. I'm sure if you've heard rappers from Oakland, rappers from the Bay, you know that it's different. I've always listened to Oakland music heavy, but I plan on continuing that, and for guys that aren't from the area, I'm sure that they will be quickly familiarized with the artists, because that'll probably be the only thing playing in the locker room. But yeah I'm a huge fan of Oakland and Bay Area rap, and I plan on amplifying that the best I can."
Tarek Morad, Defender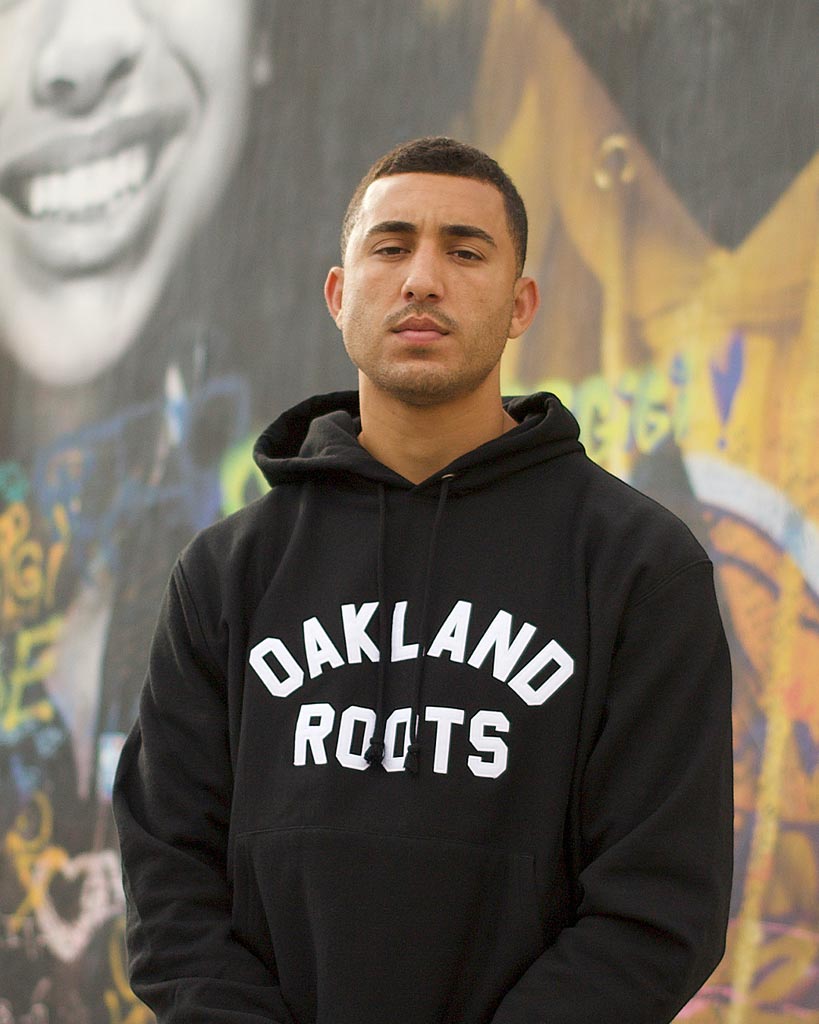 Born in Los Angeles with Egyptian roots, Morad is a USL Championship veteran who won a league title with Louisville City in 2017. One of the "older" players on the Roots roster, the 28-year-old Morad, like Ornstil and Muhammad, will be an important leader in the Roots locker room. Just don't get him started on why LA is better than the Bay.
On getting flack from being from Los Angeles:
"Yesterday I was just passing by my teammates, talking to some of the staff, of course I was wearing a Lakers hat. There's always going to be the smack talk between the Bay Area and the LA folks, and it's all in good fun. But definitely it's interesting to see how important the sports teams are to a lot of the Bay Area locals. I'm not going to shy away from wearing my LA cap or my LeBron jersey, but it's definitely going to be a fun thing to have that LA and Bay Area rivalry as colleagues."
Photos courtesy of Oakland Roots SC.