San Francisco's newest professional sports team has turned heads with its unique grassroots, fan-driven strategies. The San Francisco Deltas Organization has pioneered innovative ways in getting fans involved, from having them choose what jerseys the team wears to ticket offers based on fans' interests. 
On its surface, San Francisco, California doesn't appear to be a quintessential soccer town. However the city's newest professional team, the San Francisco Deltas, have managed to tap into a portion of the population who love the sport. The beautiful game has a rich, but seldom discussed history in San Francisco.
The San Francisco Soccer Football League (SFSFL), which was founded in 1902, is the oldest soccer league in continuous existence in the United States. The semi-pro league's roots go as far back as the Gold Rush, and SFSFL teams have won four U.S. Open Cups.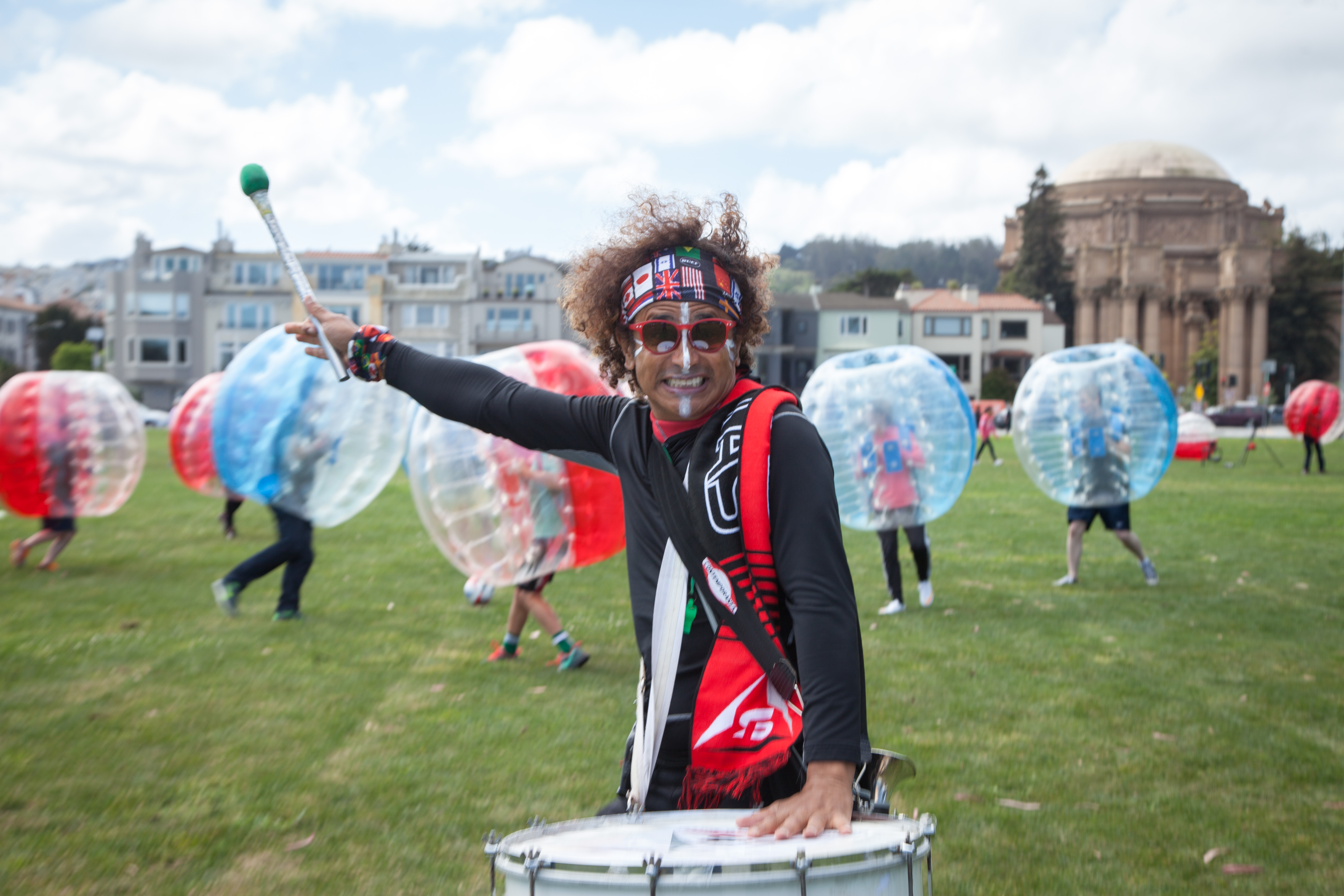 As for professional teams, San Francisco's first pros came in 1967 with the Golden Gate Gales, and later the San Francisco Bay Blackhawks were established in 1989. While the Blackhawks only lasted until 1993, they nearly beat Club America in a CONCACAF Champions Cup tie at the notoriously difficult to play in Estadio Azteca.
Eric Wynalda, Marcelo Balboa, and John Doyle — all members of the 1994 U.S. Men's World Cup team — played on the Blackhawks. In 2001, San Francisco City FC was created, and still is active today, playing in the Premier Development League (PDL), the fourth tier of American soccer.
In 2016, SF Deltas CEO and founder Brian Andres Helmick announced his investment group's intention to renovate Kezar Stadium in preparation for a North American Soccer League (NASL) club.
The renovation included the installation of 3,800 seats from the historic Candlestick Park, adding to Kezar Stadium's already strong connection to the San Francisco 49ers football team, which played there from 1946 through 1970. Now, a new team in the form of the SF Deltas is set to make its own history at Kezar, which is situated next to the famous Haight-Ashbury neighborhood in the heart of the city. In addition, the Deltas have a first-of-its-kind deal with Twitter to broadcast its matches live in three languages.
When Helmick and his group of investors founded the first NASL club on the West Coast, they wanted the three pillars of its driving force to be innovation, community and transparency — in other words, fan driven. One of the club's first hires was a director of community outreach, who made contacts and had conversations with the type of fans who go to bars at 5 a.m. in the city in order to watch English Premier League matches.
Matt Horwitz was a Deltas fan until he connected with Helmick and turned his fandom into a position as Director of Partnerships with the team.
"I bought season tickets and was following them as a fan," Horwitz said. "I was at a happy hour with [Helmick] and we drank wine and talked for 45 minutes about the Deltas and life. I sent him a cold email a month after saying how I'd love to help out for free. He didn't respond for months because there was some stuff going on at the league level, and then he responded out of nowhere and asked me to come in and talk more about it. That was on a Friday, he offered me the job on Sunday, I quit my old job on Monday, and started the next week. Definitely something I considered as a dream job."
In addition to unearthing front office staff, conversations with fans is how the club's name and logo came into fruition. Fans vote on the team's jerseys before matches, as well as the match times in advance. The fans also get to vote on the food trucks that show up to each match. The Deltas even have smart ticketing, an experience that allows fans to move seats from match to match based on their interests and backgrounds. In an homage to the investors' tech roots, the club is very much run as if it were a start-up.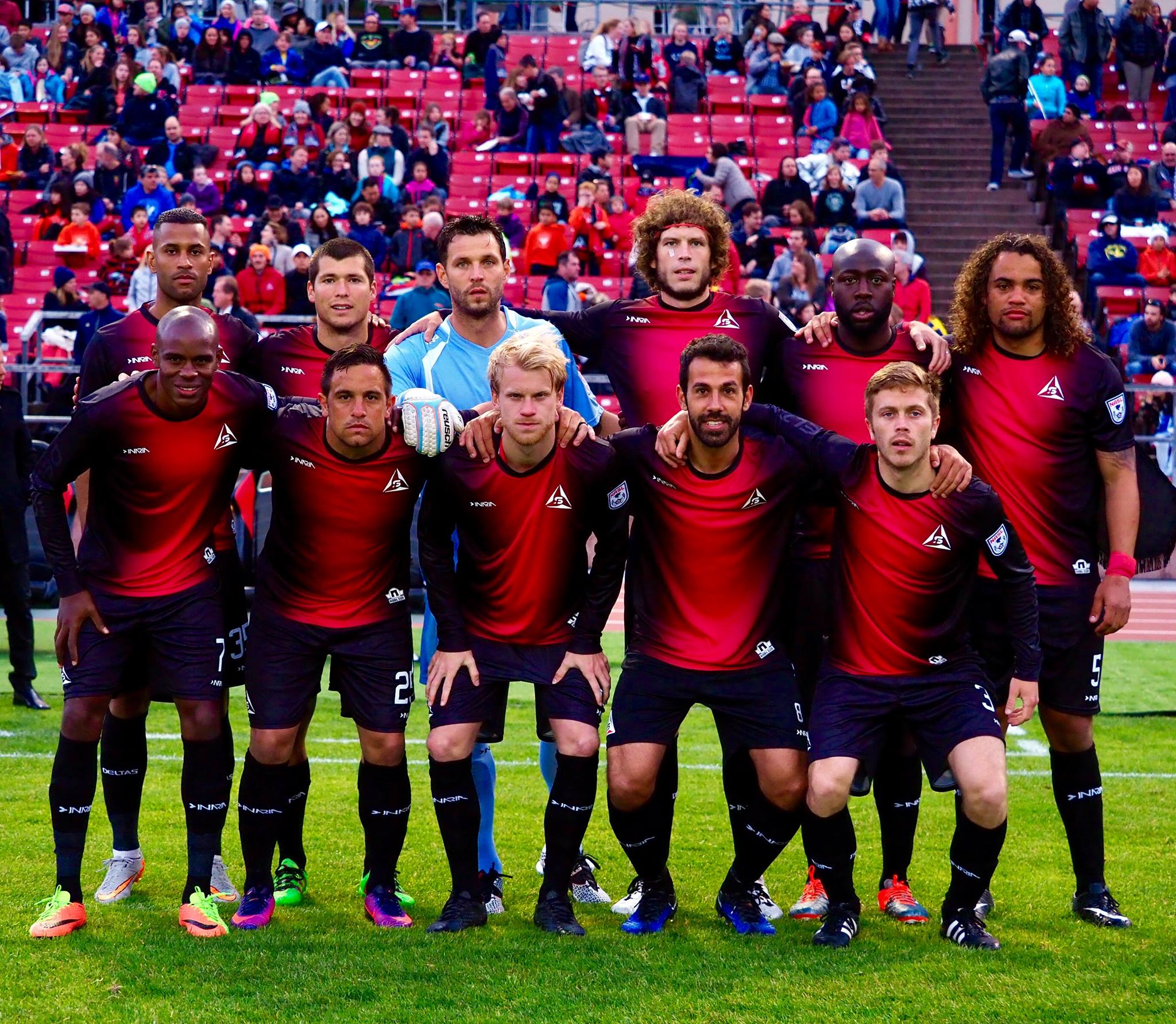 "For me, I was always attracted by start-ups and a club that was going to start from zero and building it from scratch," Deltas manager Marc Dos Santos said. "The second thing that attracted me here was the passion of the people around the project and in the city. It's an extremely special city that I wasn't expecting to see with all the traits it has. It became quite obvious for me and my family when making the decision."
The club's front office has the feel of a start-up to it as well. In fact, they loathe the term 'front office', preferring to refer to themselves as the 'Delta Ops Team'. The team communicates via Slack and cell phones, and they are always receptive to fan feedback and requests, especially from Delta Force, the club's official supporter's group.
"Pro soccer is still very new to the city of San Francisco and there's a lot of people that are still uncomfortable with it," said Hans Stadem, co-founder and chairman of Delta Force. "We are working with the club to take baby steps on some of the crazy supporter antics on game days so we don't anger the community, but also show that we aren't all that bad. For example, smoke isn't allowed at games and they even had flags banned in the stadium. We worked with the club, security, and the local police to get flags approved, and we are working towards getting smoke allowed at the stadiums too."
Delta Force, which has grown steadily since the club's inaugural match, plans on becoming a non-profit organization soon. They plan to sell merchandise including scarves in order to raise funds for flags and banners as well as a charity that helps feed the homeless.
The club itself shares Delta Force's humanitarian attitude, as they also support several causes. One such cause, La Cocina, is a non-profit organization that helps low-income women interested in becoming food entrepreneurs. They make food for the VIP section at Kezar Stadium.
Concession stands inside Kezar Stadium are also partially staffed by Juma, an organization that provides jobs for low-income youth. Ending homelessness is also important to the club, which is why Taking It To The Streets is hired after every match to help clean up the grounds. The club is also a proud supporter of Street Soccer USA.
Will Gyn, a dedicated Deltas fan, even convinced the team to take their efforts a step further. Almost every Wednesday now, players and staff join Gyn and other fans in delivering Costco pizza to homeless camps and spend time there. Deltas striker Saalih Muhammad regularly participates, and he is a Bay Area native himself who was the only person signed out of over 330 attendees at a Deltas open tryout.
"It's honestly still pretty surreal," Muhammad said. "Everything lined up for me to be here and I'm truly blessed for that opportunity. We have such a great coaching staff and team. I want to do everything possible to help the Deltas brand grow."
The Deltas interaction with fans goes beyond community outreach, and some even see each other on the way to games.
"I think a unique aspect of our club is that we are ingrained in the heart of the city," Deltas Director of Communications Matt Berson said. "All of our players live in San Francisco, 12 of them together in an apartment building in Nob Hill. From what I've seen, they've adapted to not only the city life — taking BART to practice, sometimes the trolly car down to Powell station, going to Off The Grid and other events in San Francisco — but have made a concerted effort to be a part of the incredible San Francisco community. After matches, our players meet youth players at the bottom of the stands for autographs, pose for selfies with the kids, sometimes just talk, and then when they're on the way home, players and staff head to Kezar Pub across the street to hang out with the fans who rooted them on in the stands earlier in the evening. Building those relationships within our community is important because that's the best way to grow the game."
Though not intentional, the Deltas roster has a contingent of players who are either from the Bay Area or have Bay Area ties, such as Muhammad, goalkeeper Alex Mangels, and defender Bryan Burke.
"I've always felt that San Francisco would be a great place for professional soccer, so it's incredible to be a part of this first year of the club," Mangels said. "I have strong family ties in the city, and it's an honor to represent my family, this community, and the club as we work to build a foundation that will hold for years to come."
So far, the Deltas have done an excellent job building its foundation, and it doesn't intend to stop adding to that now. The club is continuing with its grassroots, word-of-mouth advertising style, which has proven crucial thus far. While around half of the city may not know about the Deltas yet, they soon will thanks to ideas like the Deltas Street Team, which goes to local events in the community with the intention of building the fan base #OneFanAtATime.