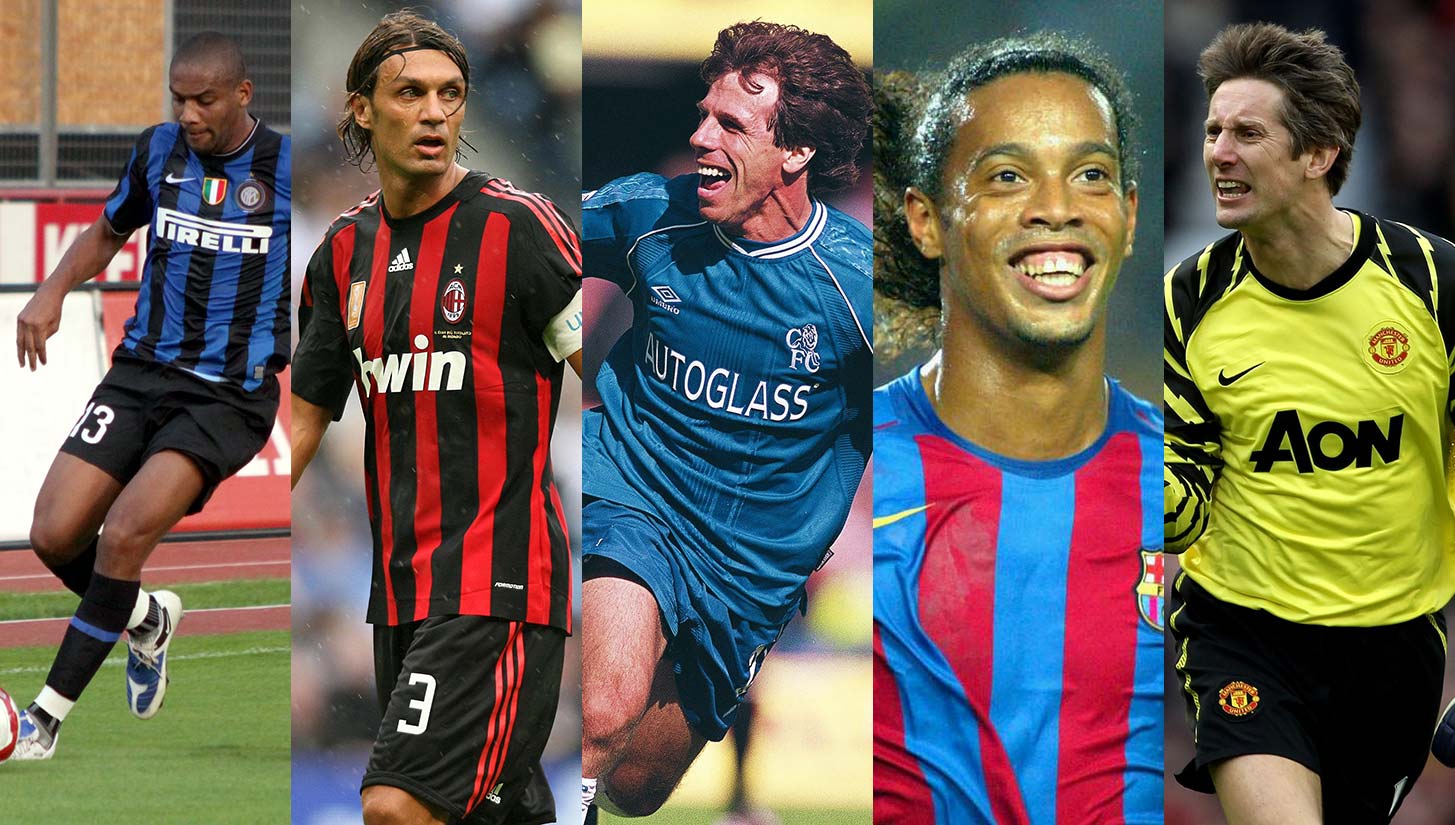 Football is constantly evolving. As such, many players get lost in the mix simply because they don't fit with the times. Nine times out of 10, it's because the game has progressed past their skillset. But in rare cases, it's the other way around. We pay tribute to five footballers who were ahead of their time.
When you hear the phrase "generational talent," a few names may come to mind. The likes of Lionel Messi, both Ronaldos, Zinedine Zidane, Pele, and many more have been bestowed this prestigious title. But what about inter-generational players — those whose games did not quite fit the era that they played in?
If generational talent has become a common trope in football, so has the player who was "ahead of their time." This group of players, whose birthdates were perhaps their biggest curse, are arguably more compelling than those who got their due roses. While some of them still carved out successful (even hall of fame) careers, we never got to see them at their true full potential, hindered by one of the few commodities out of our control — time.
We take a look at players from past generations who would excel in the modern game, whether that be through the skillset they bring to the table or their larger-than-life personalities that would've excelled on social media.
Every single player on this list played in a manner that is creative, courageous, and intelligent. These three things are the common thread that ties the great footballers together. We may not get to see these players suit up for matchdays anymore, but pieces of their games live on in the players that they inspired.
Gianfranco Zola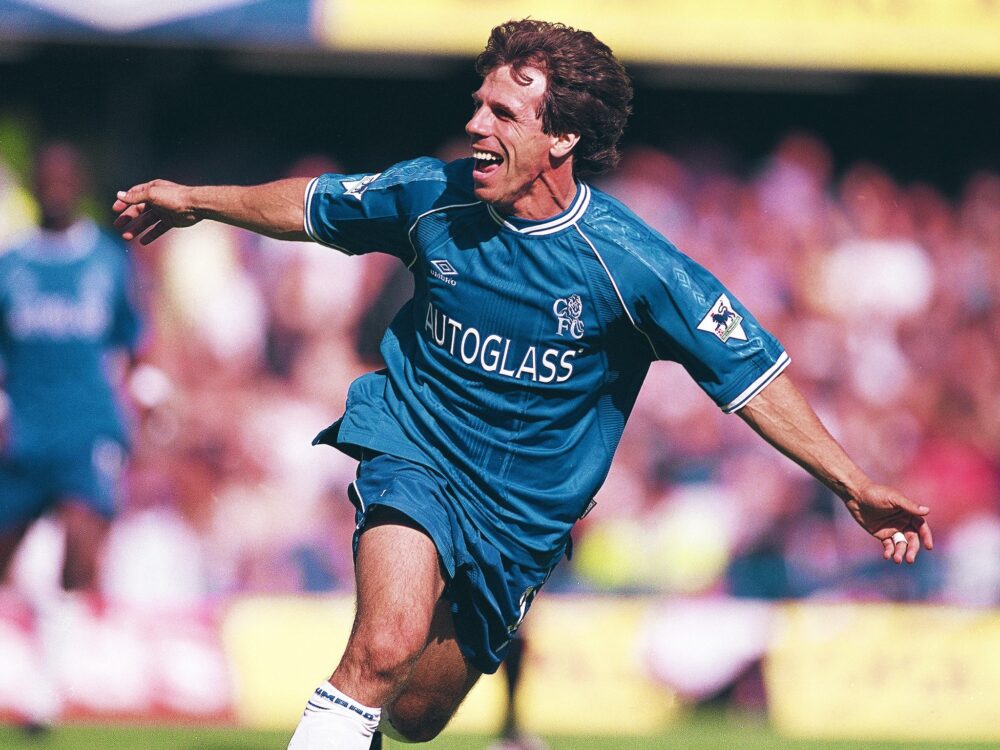 The diminutive Italian attacker broke onto the scene in the mid-late '80s. Standing at only five-foot-six, he certainly did not fit the role of the physically imposing No. 9, but he still had an immensely successful career.
In the past few years, we have seen many players that have thrived as size has become less important in the modern game. Think players like Lorenzo Insigne, Alejandro Gomez, Bernardo Silva, and Sebastian Giovinco.
Zola's career is impressive, but could it have been better if he had played in an era that emphasized skill, intelligence, and the ability to play in tight spaces over an era of bruising midfielders and old-school long ball tactics?
Zola would perfectly fit in the false nine role that Messi has dominated in the past decade-and-a-half.
Edwin Van Der Sar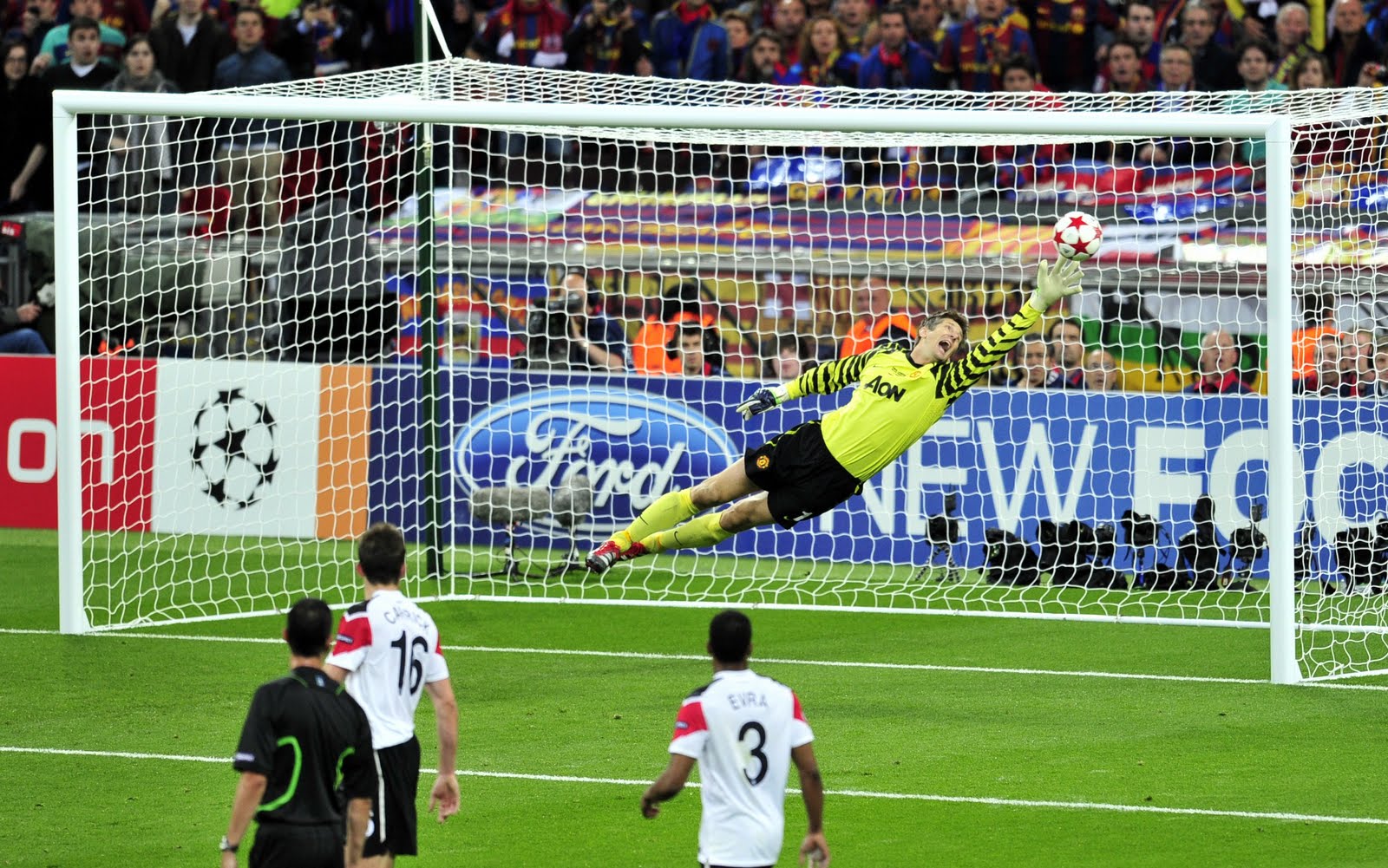 In the modern game, a goalie is more than just a shot stopper. They start attacks and must be comfortable with the ball at their feet. Edwin Van Der Sar may not have been the first goalie to play like this, but he was surely one of the most memorable in establishing this style before the current era of goalies.
As one of my colleagues said, "Van Der Sar walked so that Neuer, Ter Stegen, and Alisson could run."
Van Der Sar was not only a talented goalie, but he was also a serial winner. He won four Premier League titles, four Eredivisie titles, and two Champions League trophies.
With 130 caps for the Netherlands and 365 clean sheets in his career (according to Transfermarkt), Van Der Sar is undoubtedly a player that would be successful in whichever era you placed him in.
Maicon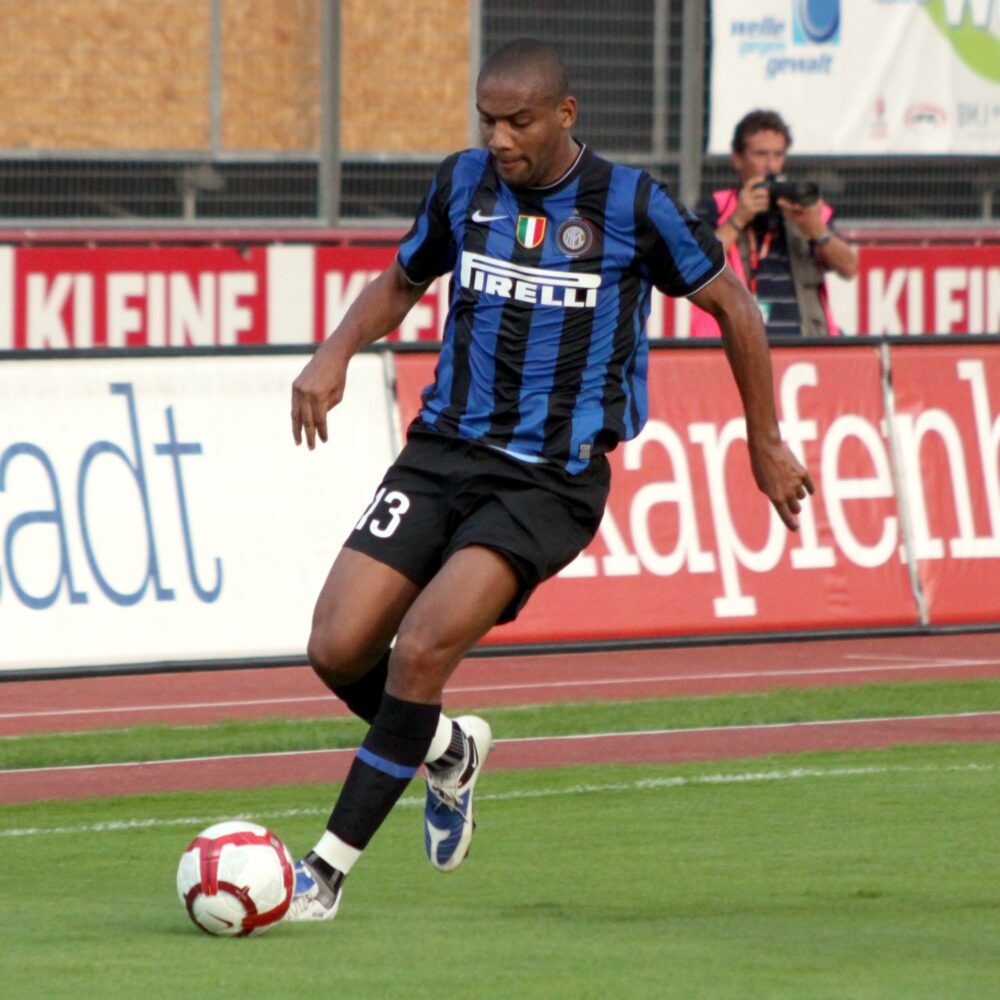 One of the best full-backs of the past generation, Maicon would certainly be well-suited to the new role that defenders have adopted in the modern game. In the past few years, we have seen the success of more offensive-minded full-backs such as Dani Alves, Trent Alexander-Arnold, and most recently Alphonso Davies. Maicon's mix of pace and ball skills would make him one of the best defenders in modern football.
For his career, he had over 30 goals and well over 60 assists — pretty decent numbers for a back that played in the highly defensive Serie A for the majority of his career.
It would be exciting to watch Maicon terrorize the right side of the pitch with pacy runs and deadly crosses into the box.
Paolo Maldini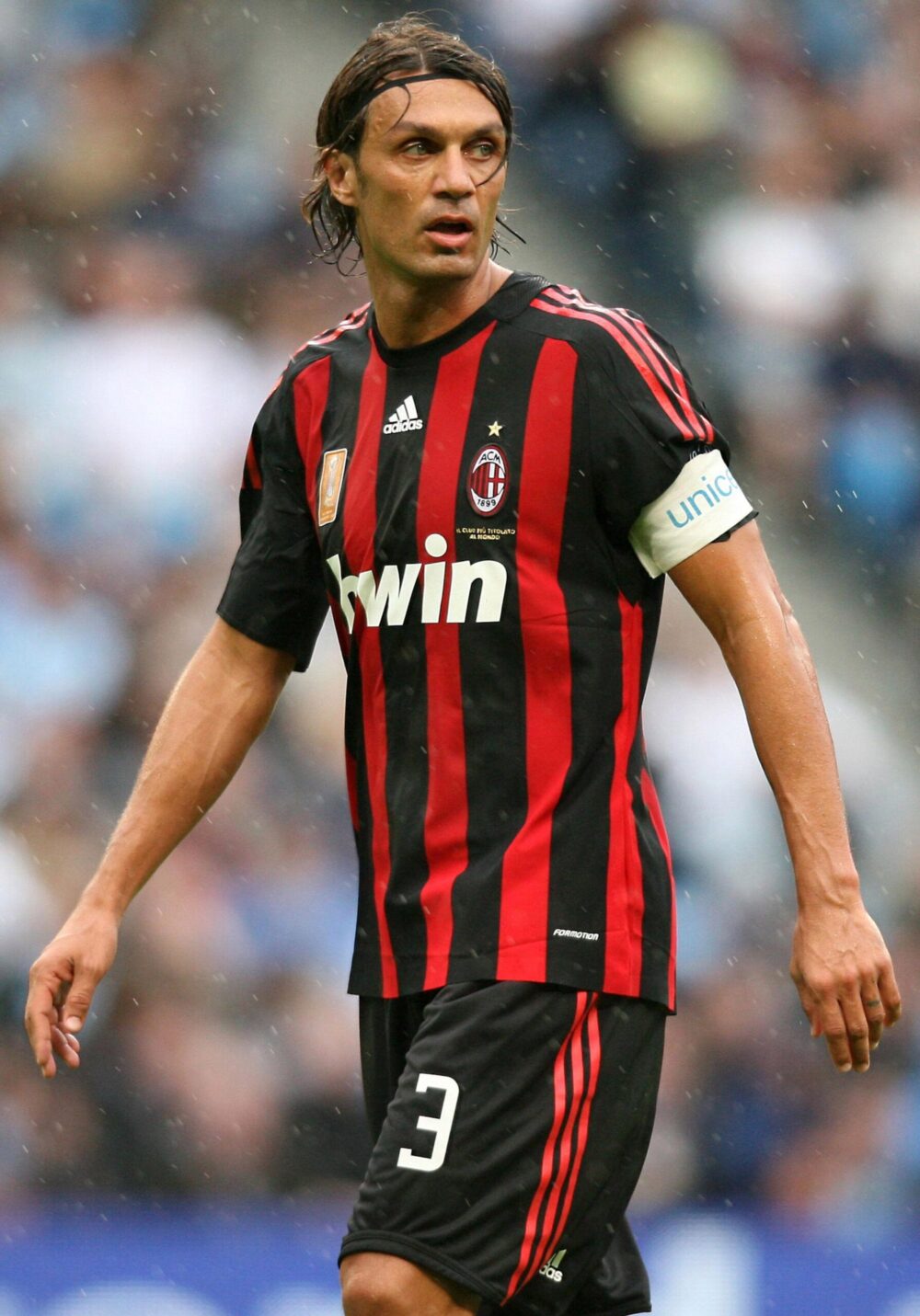 This may seem like an odd choice for a list of players that were before their time, but hear me out.
Paolo Maldini was Virgil Van Dijk before the Dutchman was even born. He was the most intelligent man on the pitch at all times, silky on the ball, and physically dominant. He is a player that transcends generations, and I wholly believe that he could not only play, but star in any starting 11 throughout history.
Maldini is the mold that made the modern defender. No argument.
Ronaldinho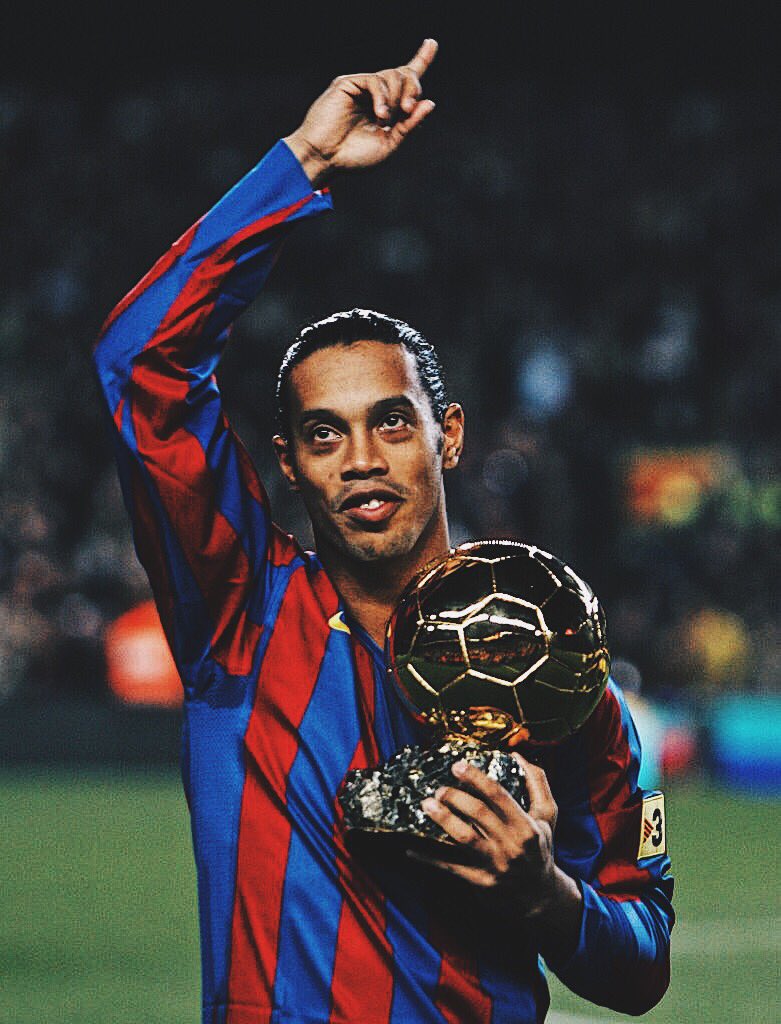 Again, let me explain before your blood begins to boil. Ronaldinho is a generational talent and all-time player. But he was technically ahead of his time because he would've greatly benefitted from the rise of social media. Sure, the back half of his career was in this era, but we're talking about prime Ronaldinho here — Ballon d'Or 'Dinho.
Today, if any player from the amateur to pro ranks pulls off a spectacular move, it'll go viral across platforms, raking up views, likes, and shares. This would be an everyday occurrence for Ronaldhino.
While he's universally beloved today (even through his prison stint), his fame would be significantly larger if social media were more prevalent during his career. His highlights would go viral almost every game, as his style of play was electric to say the least.
Possibly the most entertaining player in football history, Ronaldinho enjoyed an excellent career. He won a World Cup, the aforementioned Ballon D'Or, a Champions League, and contributed to well over 400 goals throughout his playing days.
While he's partially remembered for his success on the pitch, the majority of his fame comes from how he played the game. He had an elegance on the ball that is purely unmatched. The way he carved defenses apart with a smile on his face would have skyrocketed his fame in the social media era.
If we pair his on-field ability with his eternally optimistic attitude, you have the recipe for social media superstardom. Would he be bigger than CR7, Messi, or Beckham? It's very possible.