What motivates a sports franchise to rebrand and essentially perform a complete identity overhaul? Making radical changes to its name, logo, and image is a major undertaking, but one that allows a repositioning of its brand. This is typically done in order to distance itself from past negative associations while also usually trying to move the brand upmarket. Let's delve into the rebranding of Sky Blue FC to NJ/NY Gotham FC and explore the club's execution, motivating factors, and a (likely) crafty agenda.
Sky Blue FC has a long history that dates back to 2006, where it was originally founded as Jersey Sky Blue. It is a founding member of the National Women's Soccer League (NWSL) that began play in 2013, and one of four teams that were former members of Women's Professional Soccer (WPS). Sky Blue has the distinction of being the first WPS champions who defeated the highly favored LA Sol during its inaugural season.
Shedding Their Embarrassing Past
Those with even a passing familiarity with NWSL's history would likely know that Sky Blue FC has had a less than stellar reputation in the league. Years of mismanagement from the front office and lack of care and investment from team owners had created an unbearable situation where the club was universally regarded as the worst in the league by a considerable margin.
Cringeworthy stories detailing substandard "sweatshop" conditions in nearly every facet including housing, travel, training facilities, and player treatment have been well documented. Year after year of poor working and living conditions came to define the team. It's no surprise that it has had the lowest average season attendance in every year except one.
Sky Blue's on-field performance was directly impacted as a result. As recently as 2018, despite the presence of USWNT star and two-time FIFA Player of the Year Carli Lloyd, it suffered through the worst season in league history. The club managed just nine points with a 1-17-6 record resulting in a last place finish with a colossal -31 goal difference. After a match during the season, former Sky Blue player Sam Kerr spoke to the media about the team's poor management and deplorable conditions. Kerr's public statements helped to bring a significant spotlight on the situation after years of players asking for improvements.
The team was given a fortuitous opportunity to turn things around with a rebuild through two 2019 draft picks at the No. 2 and No. 6 overall slots. It came to a head when both players that the team drafted refused to play for them by requesting trades or releases. It was made more embarrassing by the fact that the No. 6 pick was Julia Ashley, a New Jersey native who Sky Blue had hoped would sign for her home state team.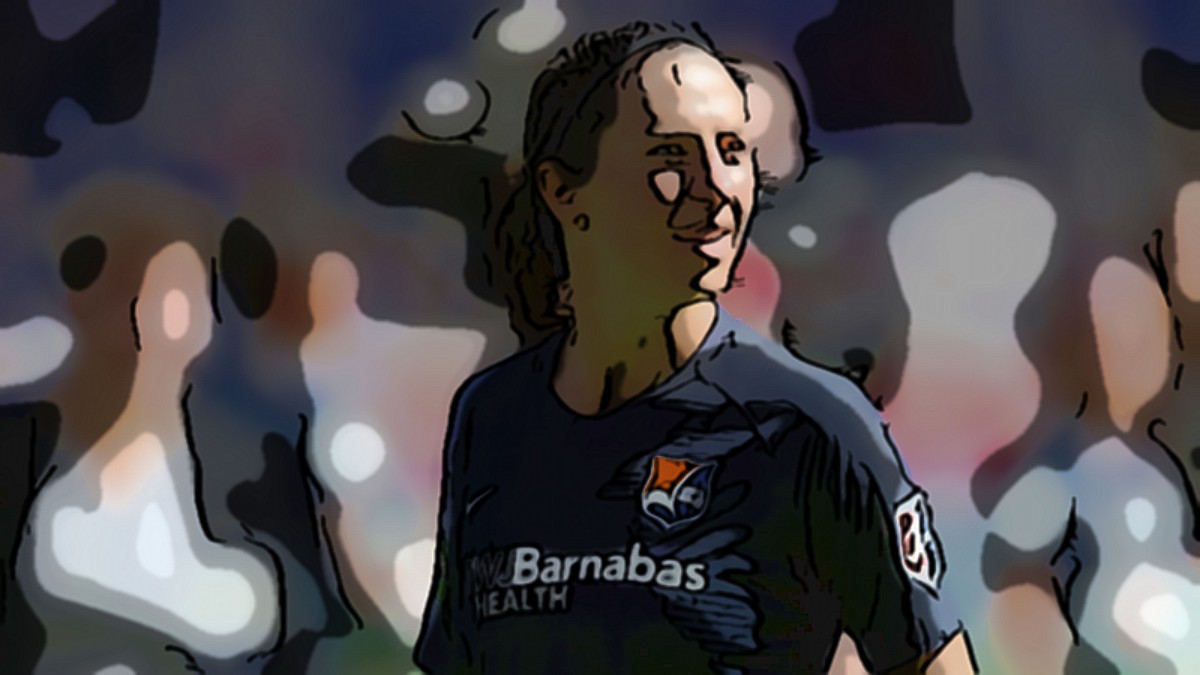 A combination of resulting effects helped to bring about the long-awaited change. The NWSL Players Association getting involved to work with the club to improve conditions as well as the efforts by members of Cloud 9, the club's officially recognized supporters' group, were critical. Cloud 9 had led the call for the sale of the team, or at least the firing of Tony Novo, the team's GM, since 2013.
In early 2019, the team announced that Tammy Murphy, wife of Sky Blue co-owner and New Jersey governor Phil Murphy, would be taking a more hands-on role with the club. The situation had gone from an embarrassing situation, to hurting the on-field product, and now affecting the entire league's credibility. Later in April, the club announced that Novo had resigned and would be replaced by Sky Blue vice president Alyse LaHue. According to various sources, Novo was fired by the club.
Not Just A New Look — A New Identity
Sky Blue FC launched a complete rebrand on Tuesday including a new logo and name — NJ/NY Gotham FC. The rebrand was a long journey two years in the making which included fan surveys, focus groups and one-on-one conversations with longtime season-ticket holders and supporters' groups.
"This process is the culmination of a wide-ranging collaboration among our fans, players, front office, and owners," Gotham general manager Alyse LaHue said. "The club has a tremendous history and close relationship with its fans, so it was important we listened and remained completely open-minded throughout the process. What emerged is a new brand that is overwhelmingly fan-driven, respectful of the club's past, and representative of a promising future."
The newly designed crest features a crown that mimics the Statue of Liberty along with an "N" and a combined "Y/J." The logo was designed by Matt Wolff, an NYC native who has developed crests for several professional teams and most notably LAFC and Oakland Roots SC. "Gotham" is a nickname for New York City that most people readily envision as the fictional dark, brooding city in DC Comics, but actually has origins dating back to medieval England.
This strategic move to tie the club to the New York metro area has a lot of different actions in play. At face value, it is no longer a team without a geographic identity. In truth, they get the dual benefit of disassociating from a sullied Sky Blue FC brand while appealing to a more internationally recognizable and broader fanbase.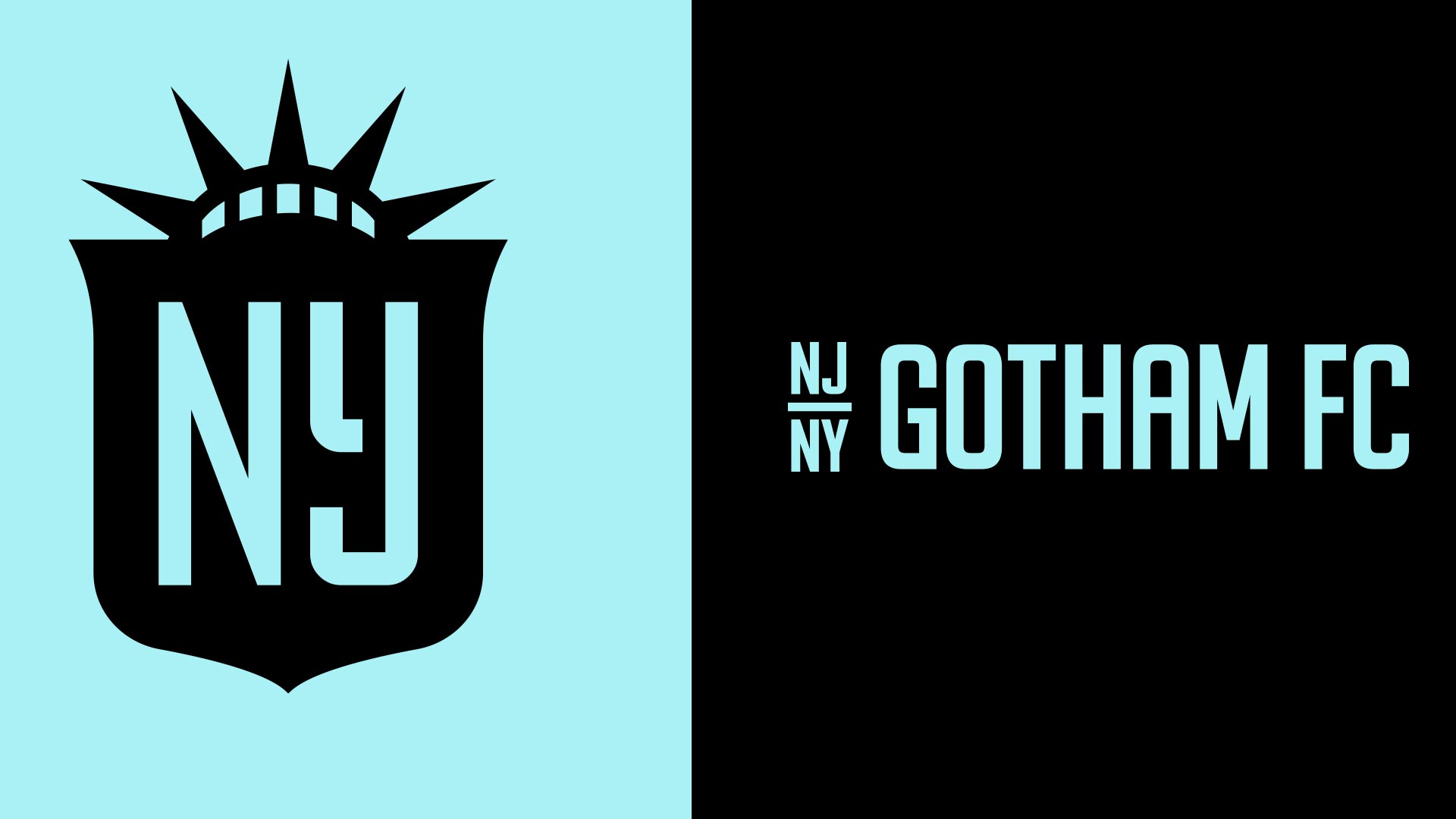 Sports teams located in New Jersey but choosing to identify with New York isn't a new trend. Some like the Brooklyn Nets make the complete move and transition to the city, while others like the New York Red Bulls do it as a branding exercise. Gotham FC executives must have asked themselves, "How do we reap the benefits of being identified with New York without alienating our existing fanbase who primarily reside in New Jersey?" Voila! NJ/NY.
Critics may argue that the name or the crest aren't completely original concepts. The crest is similar to the New York Rangers shield while the logo design is similar to the New York Liberty's — especially their specialized 25th Anniversary logo. And the combined Y/J lettering has been previously executed by the New York Red Bulls (then the MetroStars). The club can't lay claim to being the first franchise to use the Gotham name either. Regardless, the finished product and execution of team name and crest was superb.
Preemptively Setting Up a New York/Los Angeles Rivalry
Now let's get to the heart of Gotham FC's long-term strategy. Most NWSL fans know that there has been strong growth and expansion within the league. One of the most exciting storylines has been the addition of Angel City FC as an NWSL expansion franchise. Led by a star-studded ownership group, Angel City is set to make its long-anticipated debut in 2022.
Angel City FC has already begun its outreach and marketing campaigns in order to establish fans and generate excitement. Having announced LAFC's Banc of California Stadium as its home venue, it is somewhat of a foregone conclusion that it will flourish in its inaugural season. If you're Gotham, what better way to capitalize on Angel City's expected popularity and momentum than to coyly position yourself as its preeminent rival?
The last time LA had a women's team competing in the top tier of professional soccer was the Los Angeles Sol playing in WPS. It easily had the league's highest team salary and recognizable stars and ironically lost to Sky Blue FC in the championship final, before promptly folding in 2010 after a single year of play. The return of a women's top flight team in America's second-largest media market has been over a decade in the waiting.
America has had a longstanding East Coast and West Coast rivalry that transcends its domestic borders. It is an internationally recognized phenomenon that easily involves most parts of daily life including music, food, fashion, and of course, sports. At the crux of this oftentimes heated rivalry are America's two leading cities: New York City and Los Angeles.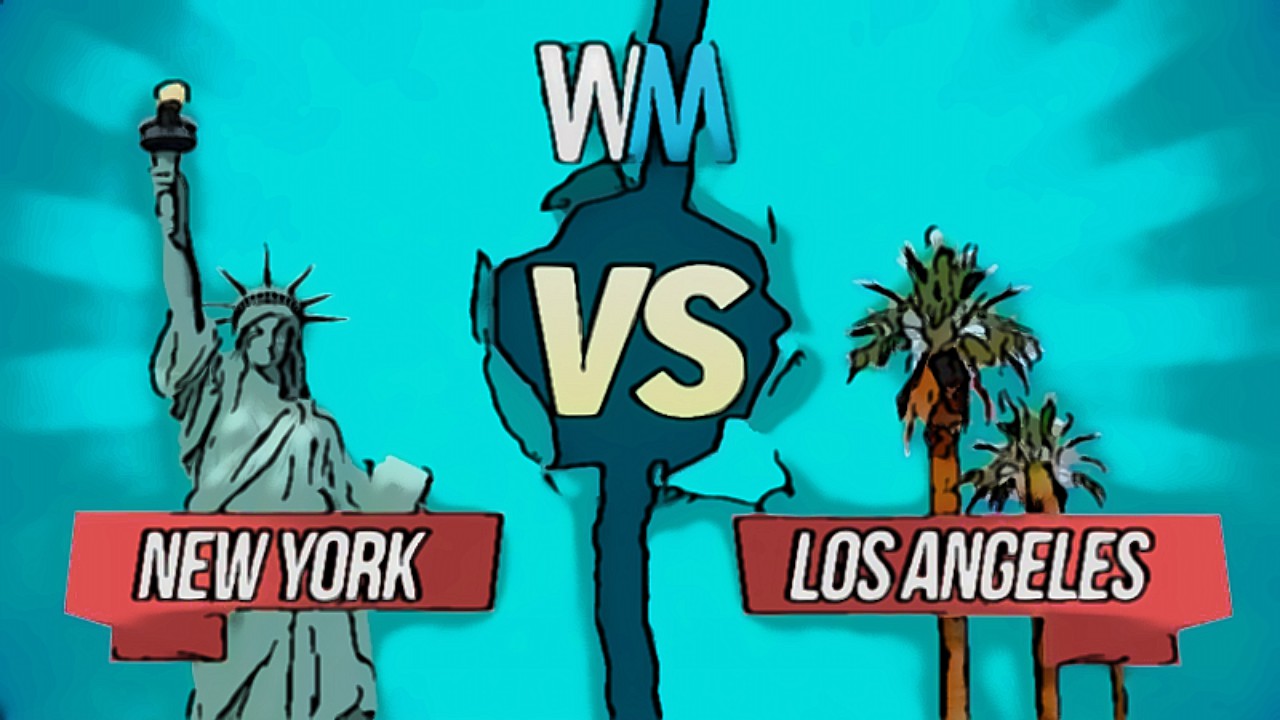 Most experts accept the foregone reality that Angel City FC will be one of NWSL's top performing clubs — both by on-field performance and off-field organizational success. What would help create excitement and spur a national audience is an arch rival. This, however, would require a worthy opponent, flashy club image, an equally large stadium, a prominent front-jersey sponsor, and having evident ties to America's largest media market … all without alienating their longstanding, loyal fans by not forgetting the all-important "J."
___________
Have any comments or questions? Send us an email with guaranteed anonymity to be featured in our next 'Anonymous Mailbag.'