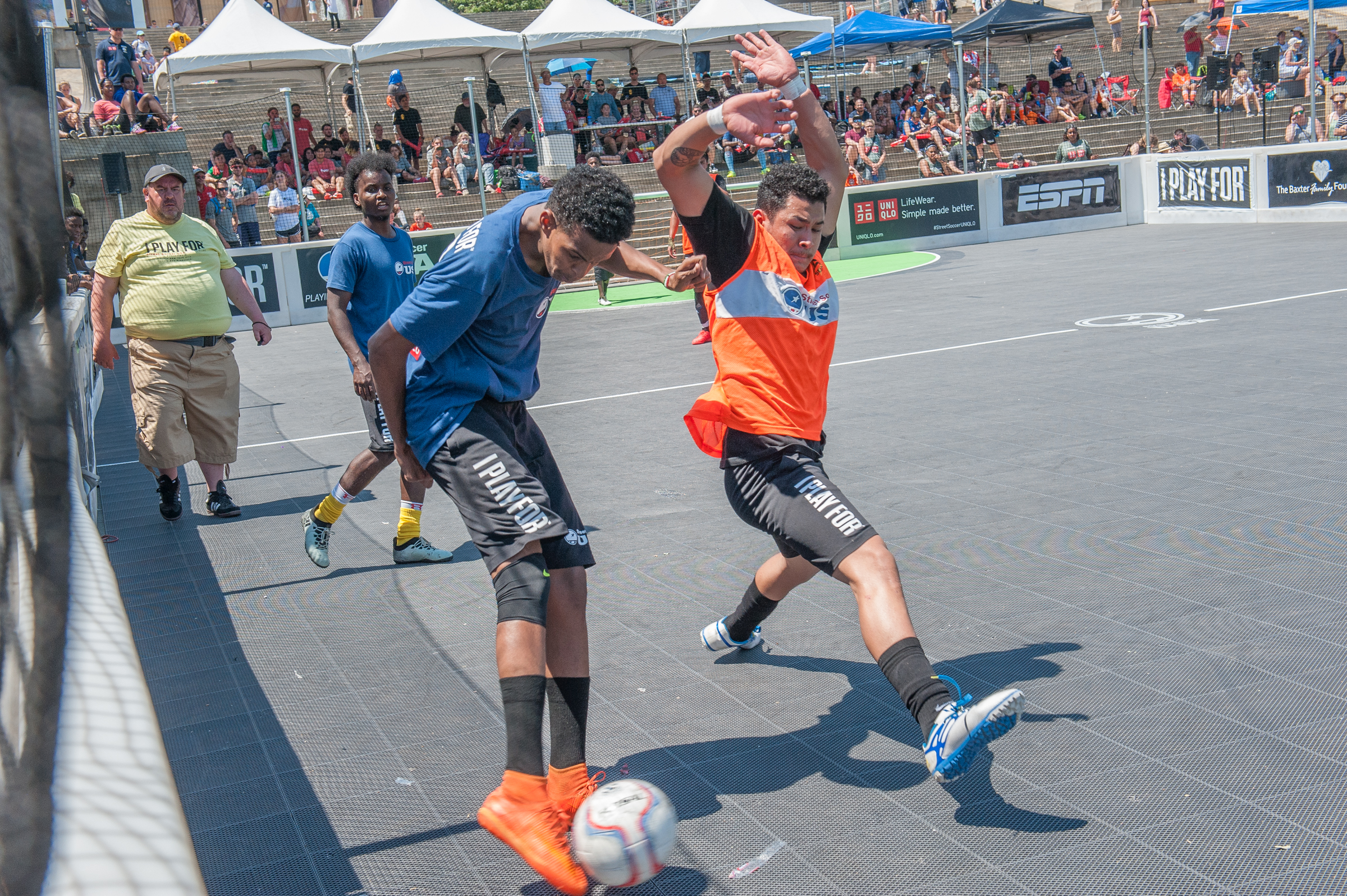 Since 2007, Street Soccer USA has used soccer as a vehicle to empower underserved and at-risk communities. In its latest event, the National Cup in Philadelphia held from June 9-11, teams representing 12 cities across the country fought for a chance to earn the title of National Champion. 
Thousands of fans and athletes from across the country flocked to the iconic Philadelphia Museum of Art not to browse the works of Monet or strike their best Rocky pose, but for the second annual Street Soccer USA National Cup, an event held in alignment with SSUSA's mission to extend the benefit of sports to all.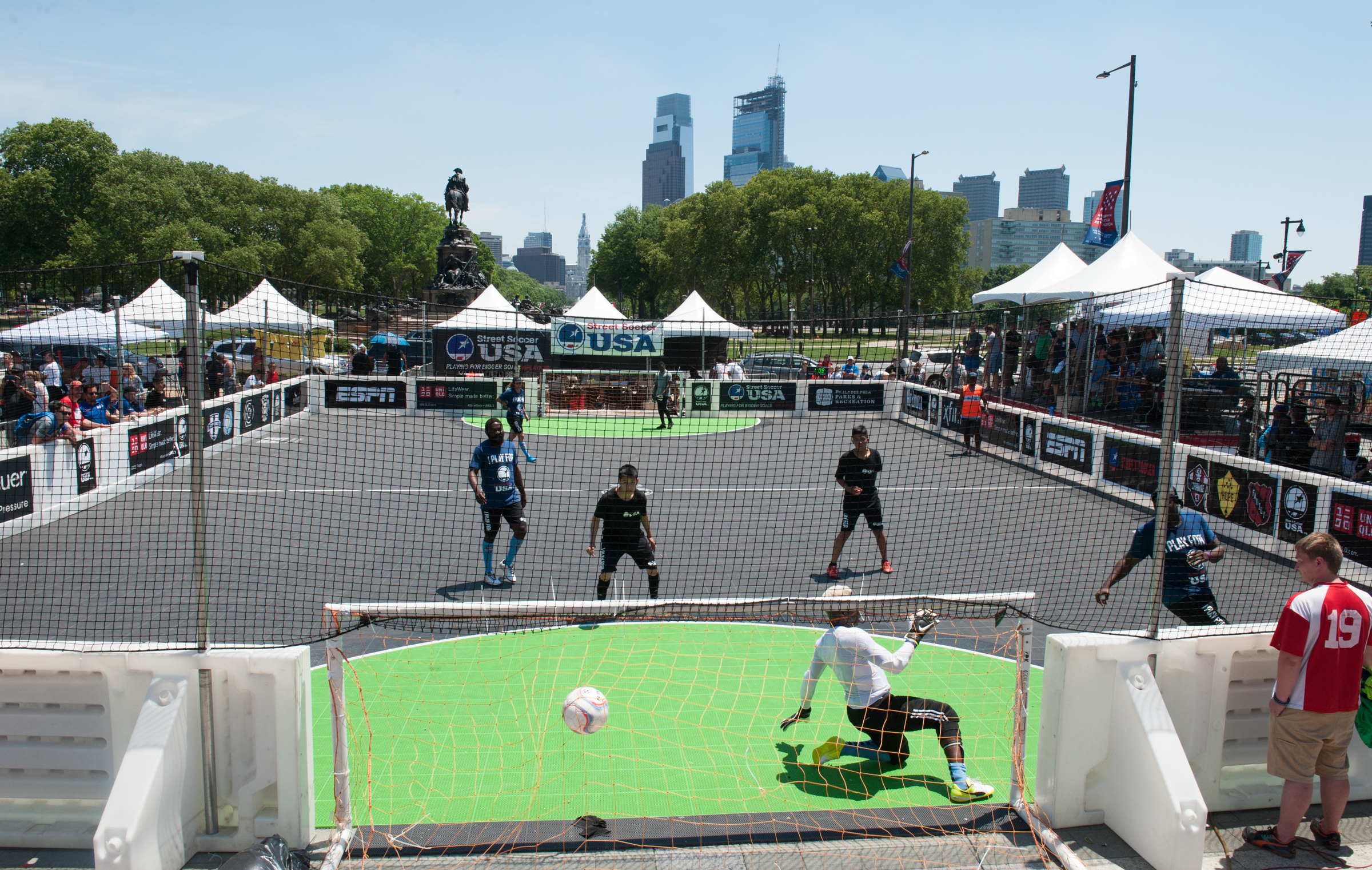 The three-day adult tournament featured teams from 12 cities across the nation, all made up of players that have experienced poverty, homelessness, addiction, and other challenges in their lives. After the dust settled, the team representing Minnesota's Twin Cities was crowned national champion in both the men's and women's tournament.
Following the tournament was the selection of the team that will represent the U.S. in the 2017 Homeless World Cup in Oslo, Norway. Sixty nations will put together teams of homeless men and women and compete in the world-class tournament beginning August 29.
Two-time Olympic Gold Medalist and U.S. Women's National Team star goalkeeper Hope Solo did the honor of announcing the U.S. squad.
Solo, SSUSA's newest ambassador, has a personal connection to the cause, with her father having dealt with homelessness during her childhood.
"Some of my biggest, greatest triumphs, some of the memories that I still hold the fondest, didn't come through privilege, but it came through struggle and my ability to overcome that struggle," Solo said while addressing the crowd. "Those are the greatest memories of my life, those are the greatest triumphs of my life, they all came through struggle."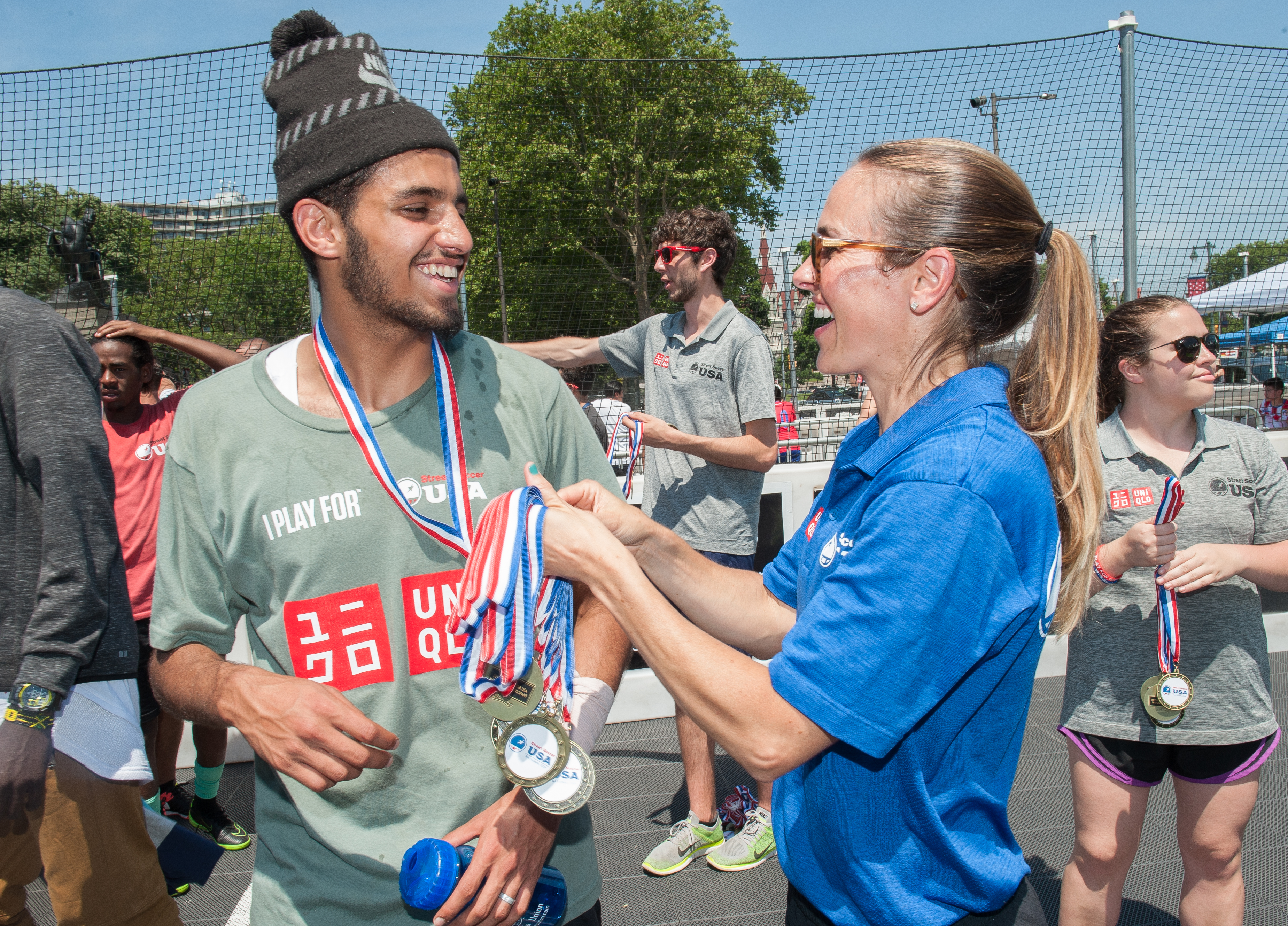 Along with Solo, other soccer pros at the event included fellow USWNT Gold-medalist Heather Mitts along with Philadelphia Union players Fafà Picault, Ray Gaddis, and Adam Najem.
In addition to the adult tournament, the event held a youth tournament as well, featuring both local and traveling talent. Age brackets ranged from U12-U16, and also included a Young Adult and Open Cup.
SSUSA's next event in its Cup Series will be on July 15 in Times Square, and will feature teams competing prominently from the Tri-State Area of New York, New Jersey, and Connecticut.
All images courtesy of Street Soccer USA.