He's long cemented himself as the epitome of football cool, but Hector Bellerin, now with Sporting CP, has taken that one step further. We explore how his stints in some of Europe's most beautiful cities only add to his aura.
London. Barcelona. Seville. And now Lisbon. Hector Bellerin has been on a mission to tour the coolest European cities possible, while also playing a bit of football here and there. Like a student looking for some trendy places to visit on their gap year, Bellerin has ventured across the continent soaking up the culture and oozing cool like it's no one's business. A very on-brand career for the Spaniard, that's for sure.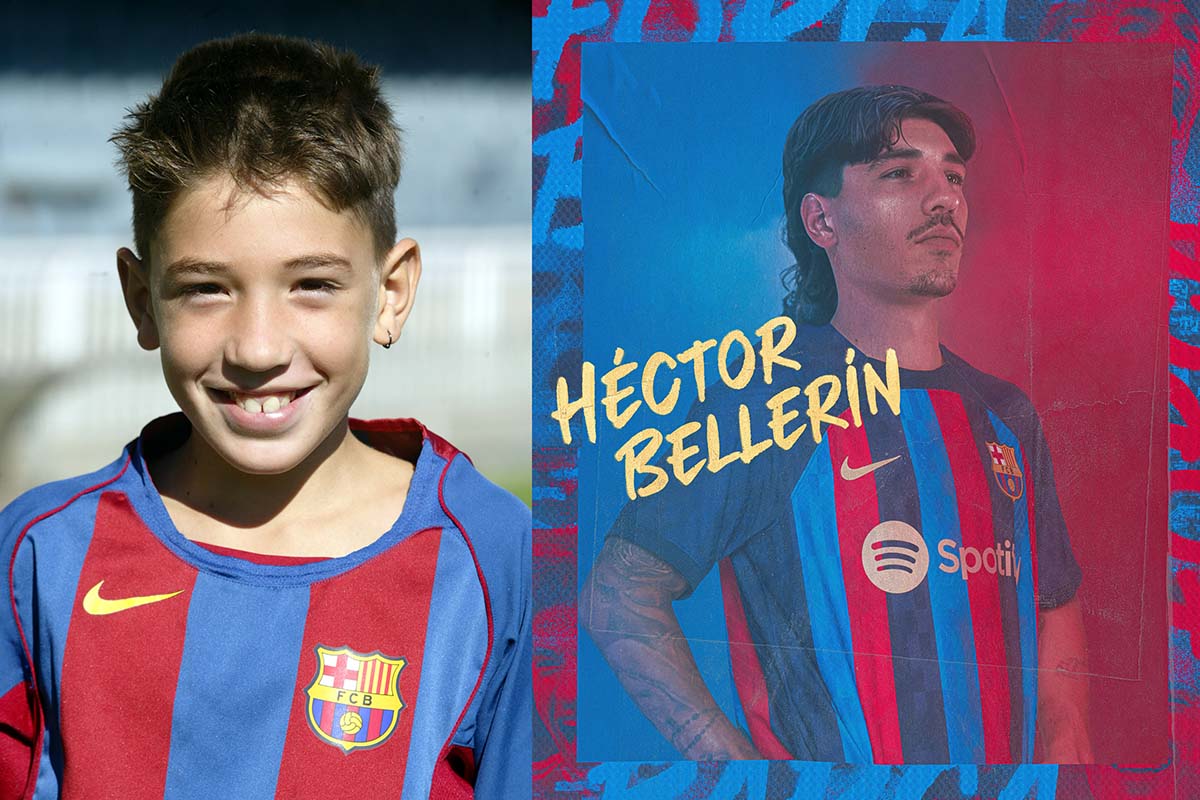 Bellerin started his career as a youth player at his beloved FC Barcelona before departing to London in 2012 to play for the club where it all happened for him. Arsenal became his home for the next 10 years, before he moved on loan to Real Betis and then a permanent move to Barcelona. Now at Sporting Club in Lisbon, he's still living life as we all know he does.
Bellerin has been a revered name in conversations focusing on football, fashion, activism, and culture for a while now. He's a focal point for many as one of the coolest players in the game. From his style, to his film photography, to his voice on politics in the UK, there's a reason why he is so popular among fans.
It just so happens to be that he is, and has been, a great footballer, too. But it is the overall package that he is most respected for.
Like many modern athletes, Bellerin has used his elevated platform to speak out on political issues. While not claiming allegiance to a specific political party, he has frequently been critical of the Conservative Party in the United Kingdom, especially Boris Johnson.
He has also frequently criticized the West and its outlook on certain parts of the world, calling out the focus and the discourse around many societal issues. He even took a lower wage at Barcelona and called for footballers to earn less and pay more tax. He's vegan and a shareholder in the fully-vegan club Forest Green Rovers in a bid to raise awareness of environmental issues. Away from politics, he's been spotted at multiple fashion weeks, partnered with H&M, and is also the Creative Director for EA Sports Volta.
Now, his brand has reached a new level of class. I didn't think he could get much higher in terms of this, but with his stints in cities that have occupied many a travel blog's "Top 10 European Destinations" lists, he has definitely upped his game.
View this post on Instagram

Lisbon is cinematic, as is the rest of Bellerin's residency repertoire. Cobbled alleyways, scenic hills, and retro-style tram carts. It's a city that is perfectly paired with Bellerin like a fine roja wine and some delightful seafood straight from the shores of the city.
It's got a golden tint to it, and an old-fashioned way of doing things. From the restaurants to the history and beyond, Lisbon is a city that many call a must-visit. Bellerin took that to heart and joined Sporting earlier this year.
Looking back on his city-hopping, London was his longest home. A city that plays host to people from a multitude of places, London is constantly evolving and the city is on its toes to adapt and change over time. Seville is a historic city packed into a small landscape, meaning you can walk everywhere. With a beautiful shine to it and fascinating architecture, the short time Bellerin spent there would have been fruitful for a man of his interests, I'm sure of it.
And Barcelona is a beachside city with ancient architecture, extraordinary art, and incredible food to indulge in. I wonder where is next on his list. Hamburg? Budapest? Copenhagen? I could definitely see him in the brown of Sankt Pauli, that's for sure. Wherever it is, you can bet that it will be a highly rated visit by many travellers.
His career doesn't solely revolve around his external personality and the factors away from the pitch, though. He's not a bad footballer. Never has been. With a decade at Arsenal, winning three FA Cups, and making it to the PFA Team of the Season in 2016, he should be rated as a solid right back.
After leaving Arsenal, when at the time he was captain, he saw a season-long loan at Real Betis where he went on to win the Copa del Rey, a huge feat for the club. He only had seven appearances at Barcelona, which led to some "worst signing" remarks, but his overall career is nothing to turn your nose up at. Now at Sporting Lisbon, he's looking to re-kickstart his career and excel once again. At only 27 years old, he's got a lot of playing time left, too. I can do nothing but wish him all the success during his time at Sporting. He deserves it.