Plenty of pro athletes across all sports have switched to a plant-based diet, but there's only one organization that has dedicated itself entirely to a vegan lifestyle. We get to know Forest Green Rovers, a League Two side that is far and away the greenest football club in the world. 
Climate change has become an increasingly hot topic under more scrutiny than ever. On an increasing basis, people are making conscientious changes to lower their carbon footprint through diet, recycling, and other measures. That movement doesn't look to be slowing down anytime soon.
According to Google Trends, searches for "veganism" has increased seven-fold between 2014-2019. Here in the UK alone, a record number of signups for Veganuary 2020, where people eat a plant-based diet for the entirety of January, was at a staggering 400,000.
The footballing world is not void of such environmental footprints and influences either. One small but mighty community that's been making waves in this department for some time now is League Two side Forest Green Rovers FC.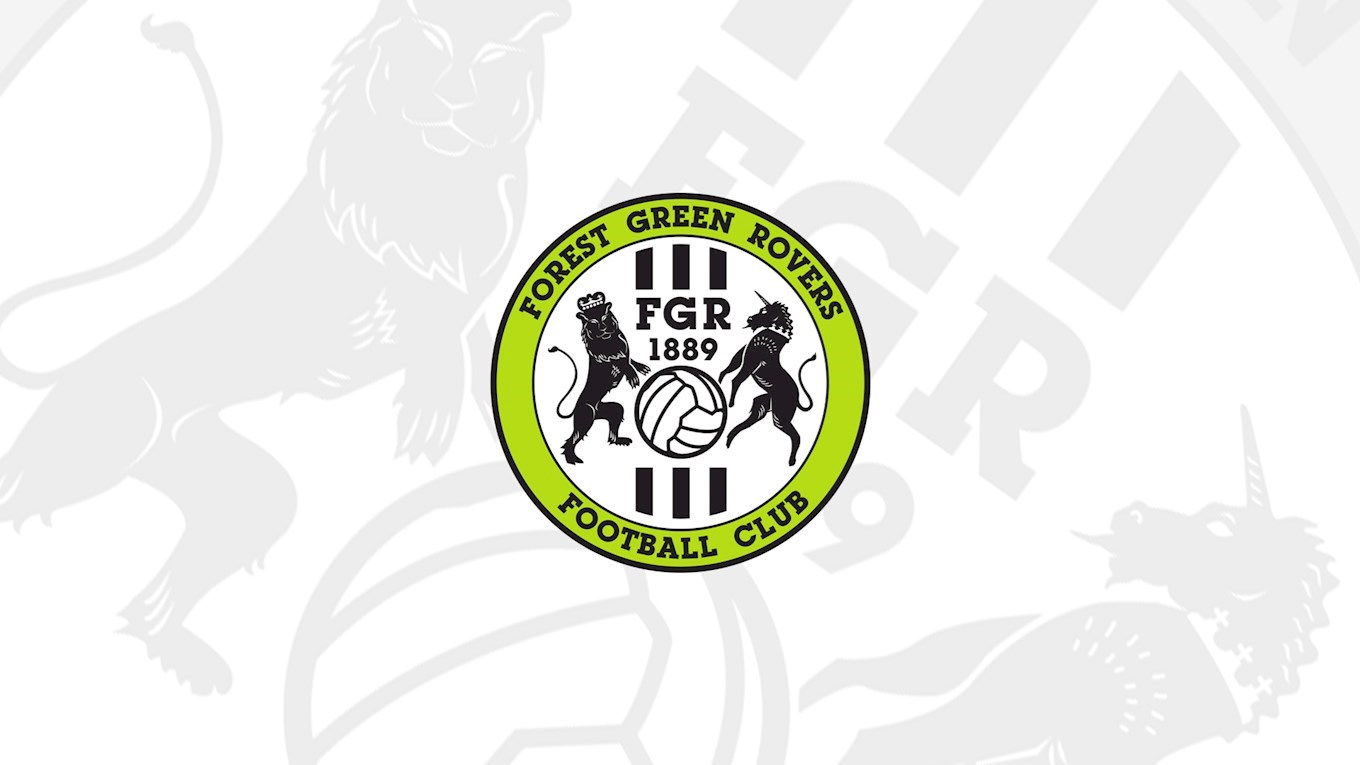 Formed in 1889, the football club based in Nailsworth, Gloucestershire became the world's first 100 percent vegan football club in 2015 (although official recognition supposedly didn't come until 2017). Subsequently, the Rovers have caught the attention of many as one of the most unique clubs in all of football. They certainly don't shy away from it either — it's very much a loud and proud aspect of the club, and it clearly states its ethos on its website and socials.
So what aspects of a football club actually make it vegan? Probably a lot more than you'd think.
The Food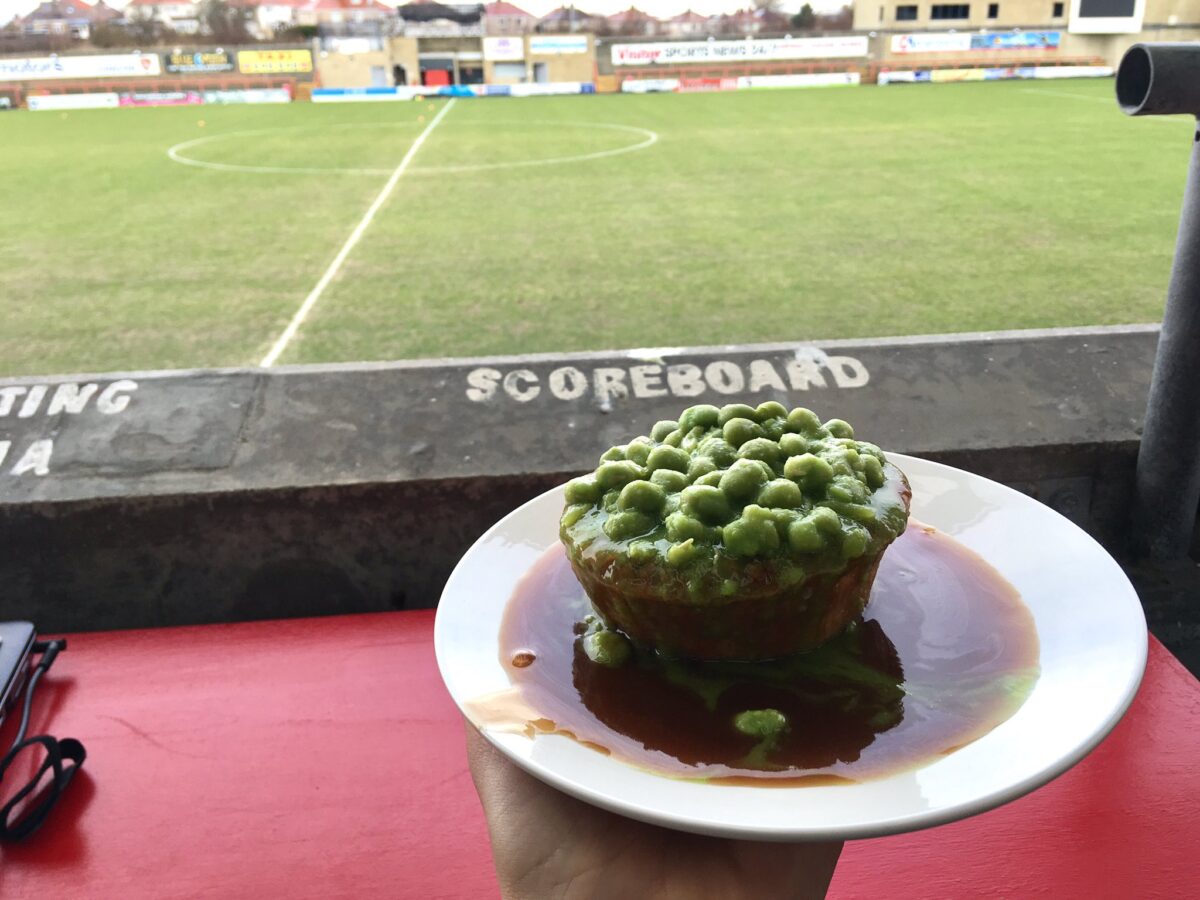 The most obvious facet of a vegan football club would of course be its stadium food. Your typical matchday grub throughout UK football consists of burgers, pies, and hot dogs. At Forest Green however, you can still get your hearty and savory fix but yes, it really is 100 percent plant-based.
The menu changes each weekend, mostly with locally sourced dishes, but you can regularly find veggie burgers, vegan fajitas, sweet potato fries, and the ever popular Q-pies (with a filling made from the meat substitute Quorn) throughout the Rovers' home stadium, The New Lawn. These unique items have generated a buzz across the British football sphere, and New Lawn has become an away days destination for many a football fan.
The influence of a diet free from animal products also extends to the players and staff as well. The first team are fed a plant-based diet on site at training, and some have bought into it so much that they continue it at home in their private lives too. The vegan diet is being adopted by many athletes around the world for its increasingly accepted health benefits and impact on sporting performance. Notable vegan footballers include Hector Bellerin and Jermain Defoe.
The Stadium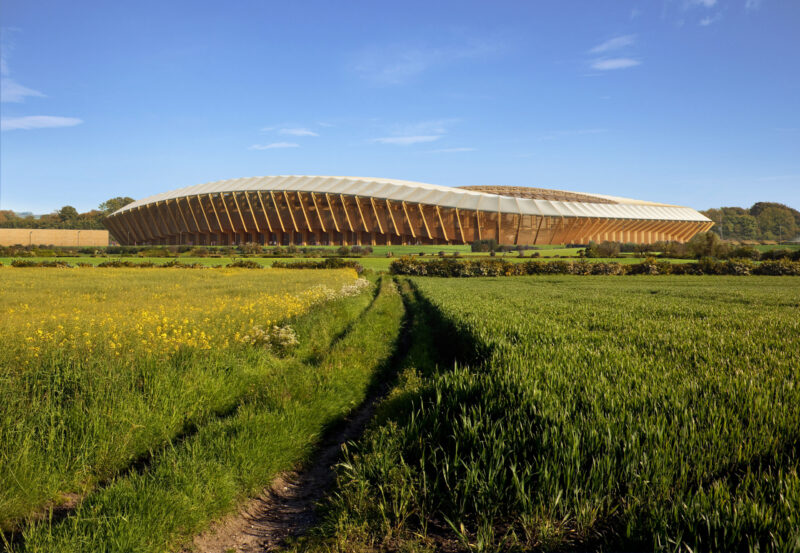 Moving away from food, the club also strives to be as eco-friendly in as many ways as possible. Plans for a new stadium, Eco Park, are in the works, and it'd be a first in the world of sport let alone football — a 5,000-capacity stadium made almost entirely of wood.
But The New Lawn is also built green. The grounds, which the club has occupied since 2006, are certainly ahead of the curve, with a multitude of environmentally conscious features that greatly reduces its carbon footprint.
Such aspects include the organic playing pitch, free from pesticides and herbicides. The playing surface is manicured by a GPS-directed solar powered lawnmower. Any rainwater that soaks beneath the pitch is collected and used for irrigation, which in turn saves having to tap into the main water supply.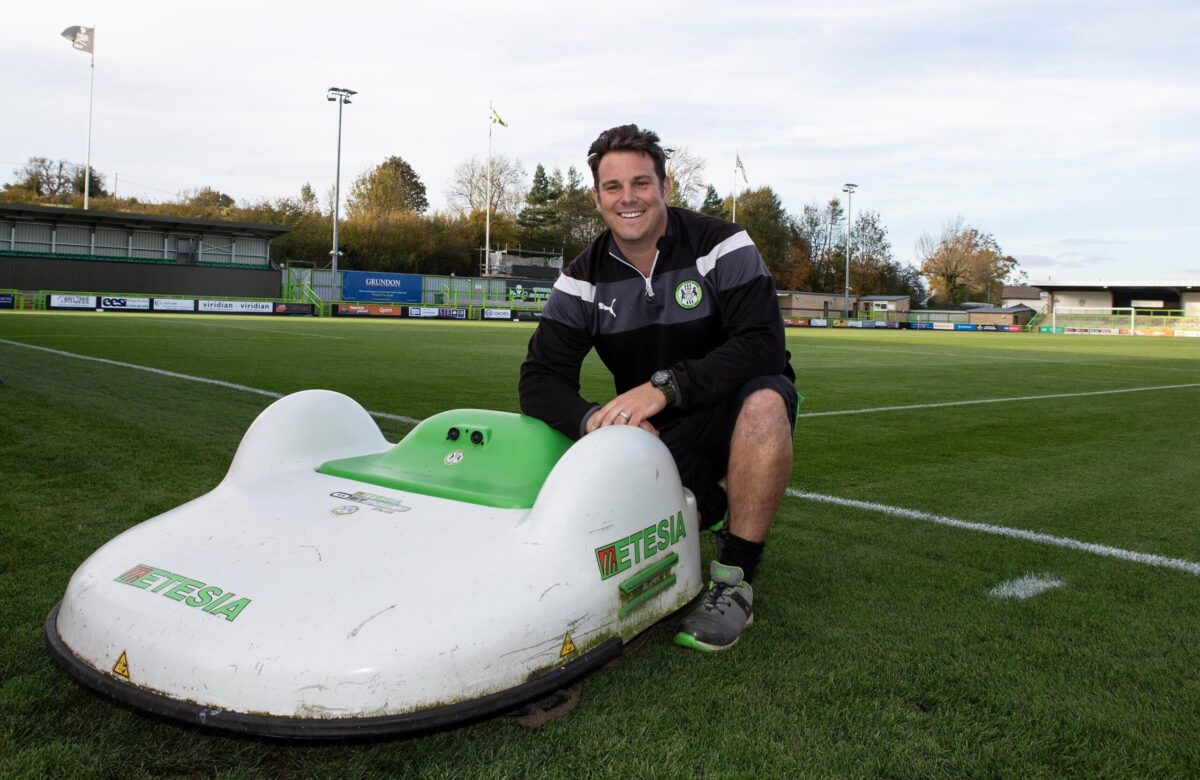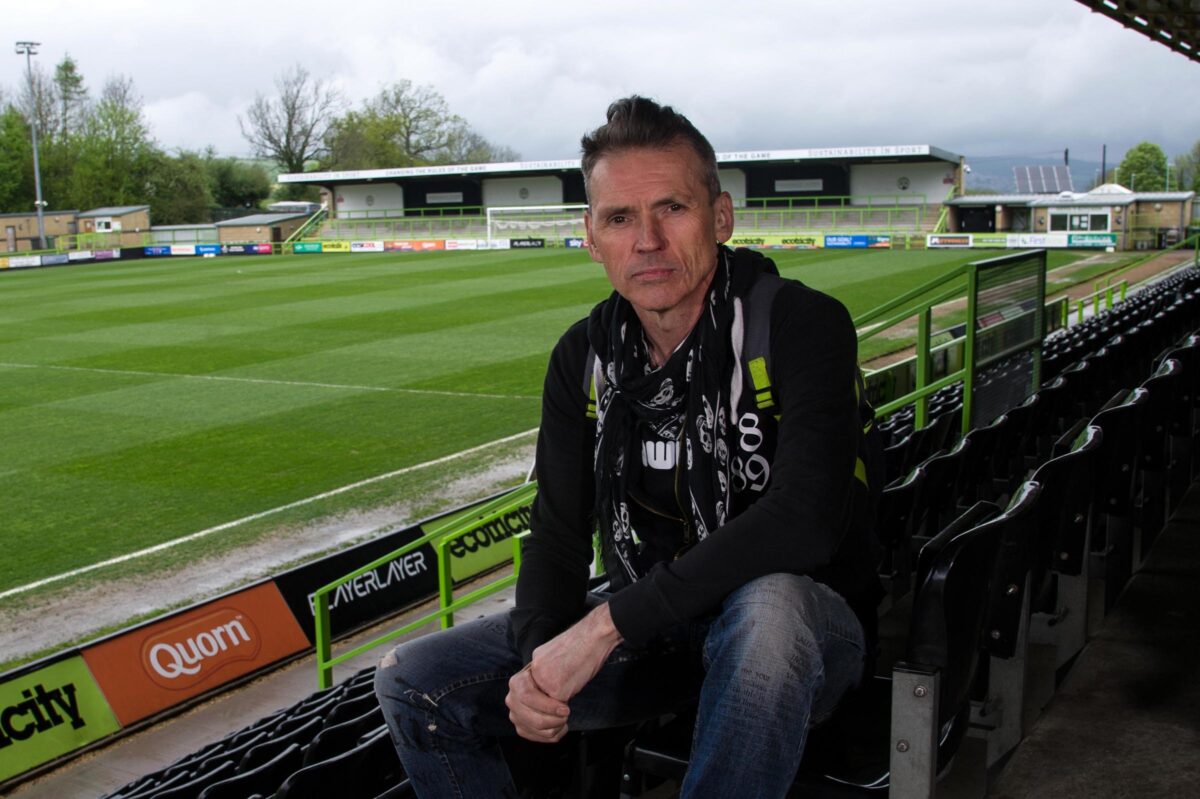 Not to mention the whole club is powered both by solar panels and green energy from Ecotricity, an electric company owned by club chairman Dale Vince. For the fans there are also charging points for electric vehicles, which encourages sustainable transportation.
All of the above led to FIFA giving FGR the title of "the greenest football club in the world" in 2017.
The Kits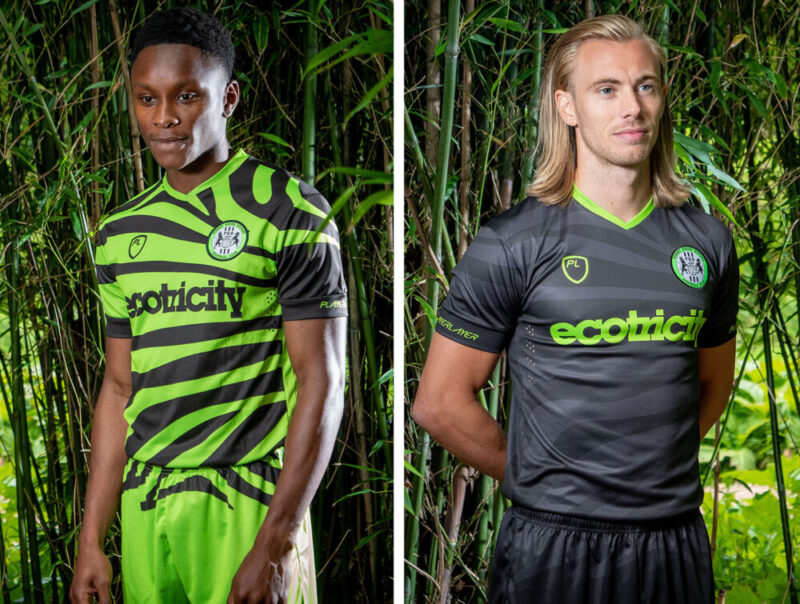 With striking designs and unique patterns, Forest Green Rovers' kits fit the club's ethos from their color scheme to the materials they're made out of. The team partnered with up-and-coming British Sportswear brand PlayerLayer, selected for their Ecolayers line of jerseys that use renewable materials including bamboo charcoal, organic cotton, and recycled polyester.
Naturally, the main color of the home kit is green, and Kaizer Chiefs-esque stripes give it an eye-catching flair. The away is a more subdued charcoal grey, but it maintains the electric green accents that prove to be a pleasing contrast.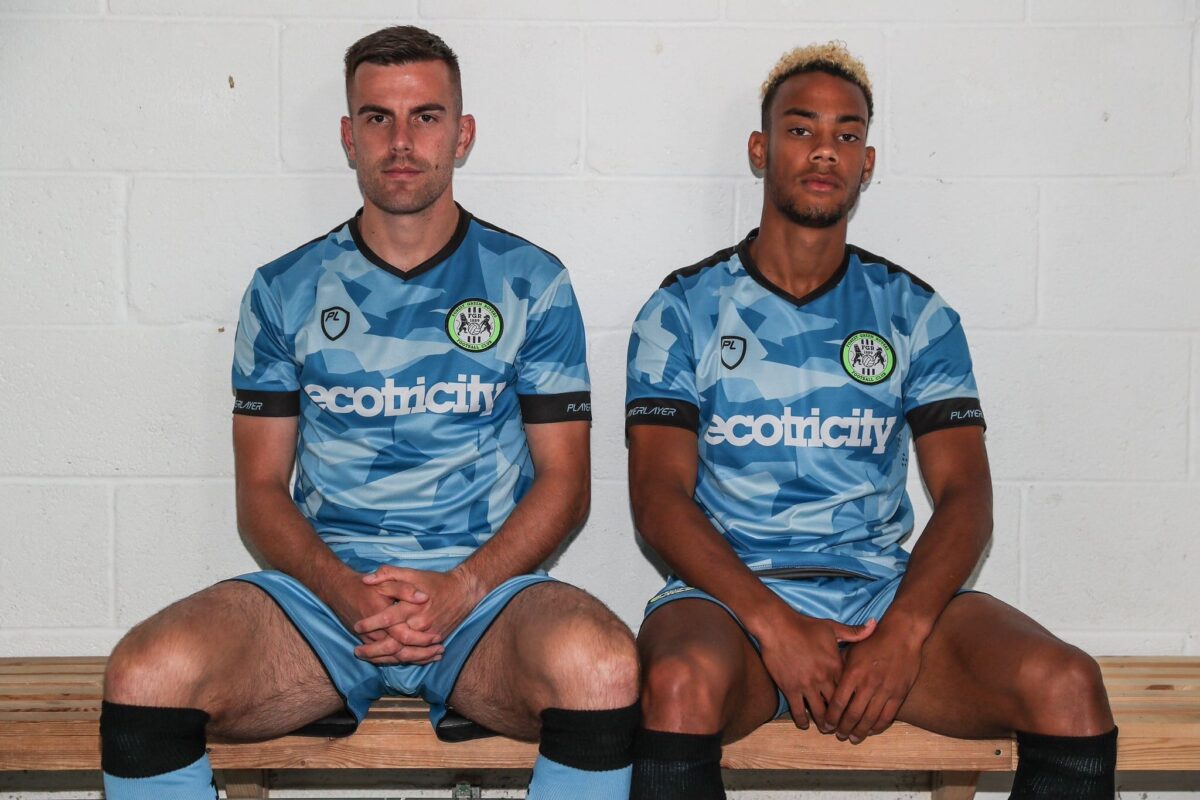 This season's third kit is a bespoke one-off design in partnership with marine wildlife conservation organization Sea Shepard. Worn in cup games, proceeds from sales directly benefit Sea Shepard, which has a close place in Vince's heart.
The Future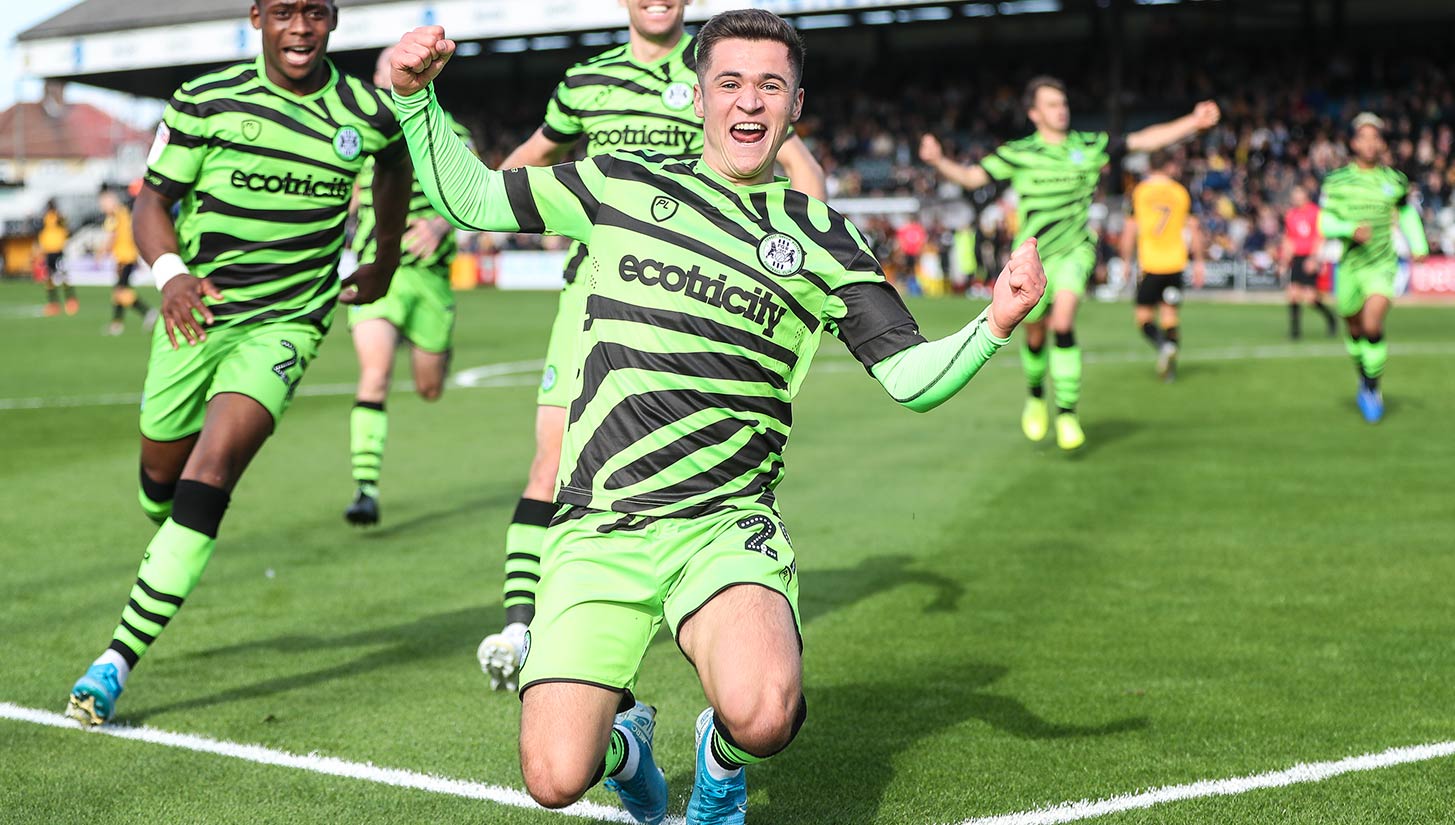 FGR saw a historic promotion following the 2016-17 season, which brought them into the English Football League for the first time in their 130-plus year existence. They made the League Two playoffs last season, yet fell short in the semifinals thus keeping them in the fourth tier of English football.
The Rovers had a fantastic start to this year's campaign, but they foundered a bit midseason and currently sit in 11th place as play is suspended due to coronavirus outbreak concerns. If and when the season resumes, the playoffs are still very much a possibility, with everything quite tightly contested in League Two.
The fourth-division football club claims to have reached an audience of over 2 billion people since being recognized as vegan, and they continue to spread the message of the benefits a plant-based diet has on both a person's and the planet's health. Regardless of their place in the English football pyramid, they have captured the hearts of many for their innovation and consideration for the planet, so it's really not difficult for the club to win over any vegan football fans, myself included.
The tiny Gloucestershire club has created a link between football and environmentalism, and hopefully the new Eco Park will inspire many other teams to follow in their footsteps. People must be sick of hearing it, but it's because it's kind of true — the future is vegan after all.