In just over a year, Washington D.C.-based football collective Guerrilla FC has made a nationwide and international impact with its signature style, concept, and vision. In addition to fielding a seven-a-side team, its overall goal is to promote the creativity and art that is associated with the beautiful game, something not always embraced by the American paradigm. 
When speaking about his legendary spoken-word anthem "The Revolution Will Not Be Televised," Gil Scott-Heron said, "You have to change your mind before you change the way you live and the way you move."
Guerrilla FC has taken that approach and applied it to the beautiful game, contributing to the ongoing wave of blossoming football culture around the world by continuing to promote it in its purest form.
What started as a conversation at a bachelor party turned into a full-fledged movement which has not slowed down since its inception in June 2016. The collective's founder, Justin Salhani — whose bachelor party played host to the aforementioned conversation — said the idea came about from wanting to create an ideal football club for him and his group of friends from college.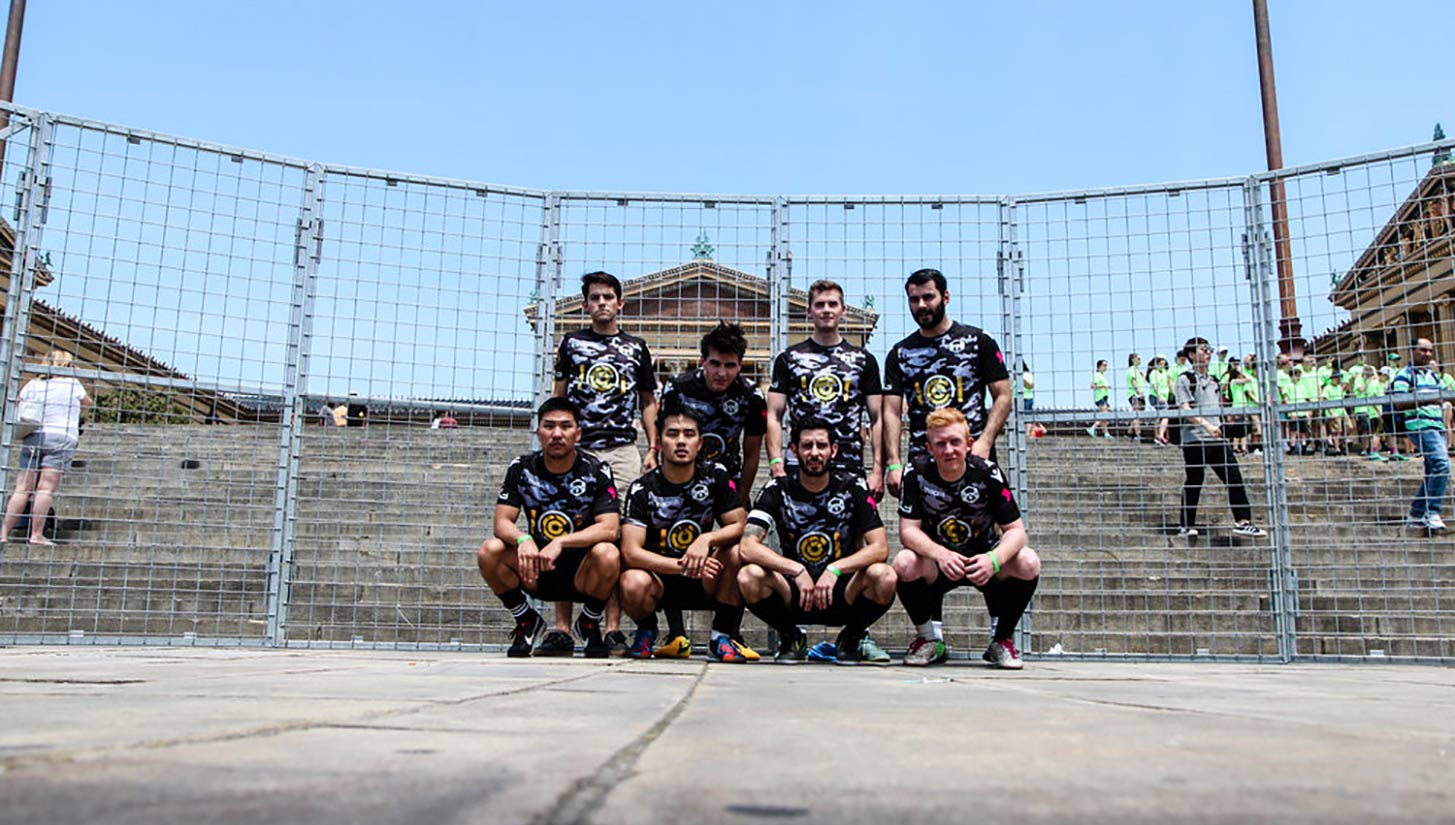 "We decided that we wanted to put together a football team, but we wanted to play a certain way and do things a certain way," Salhani said. "We felt that what we were looking for wasn't out there. We wanted to create a holistic, creative community that is really passionate about the game, but also passionate about fashion, style, and art — which are all related to the game as well."
Different than other preexisting teams in the Washington D.C. area, Guerrilla FC was built around the culture of the game, creativity, and expression. In fact, though the team does have high-level players, it sacrifices competition level in favor of fostering the growth of its culture.
"The competition is decent, but we aren't playing at the highest level we could be playing at. There are a lot of really good leagues in D.C.," Salhani said. "The reason for this is that we are trying to build the culture before we build the competitive side of the team."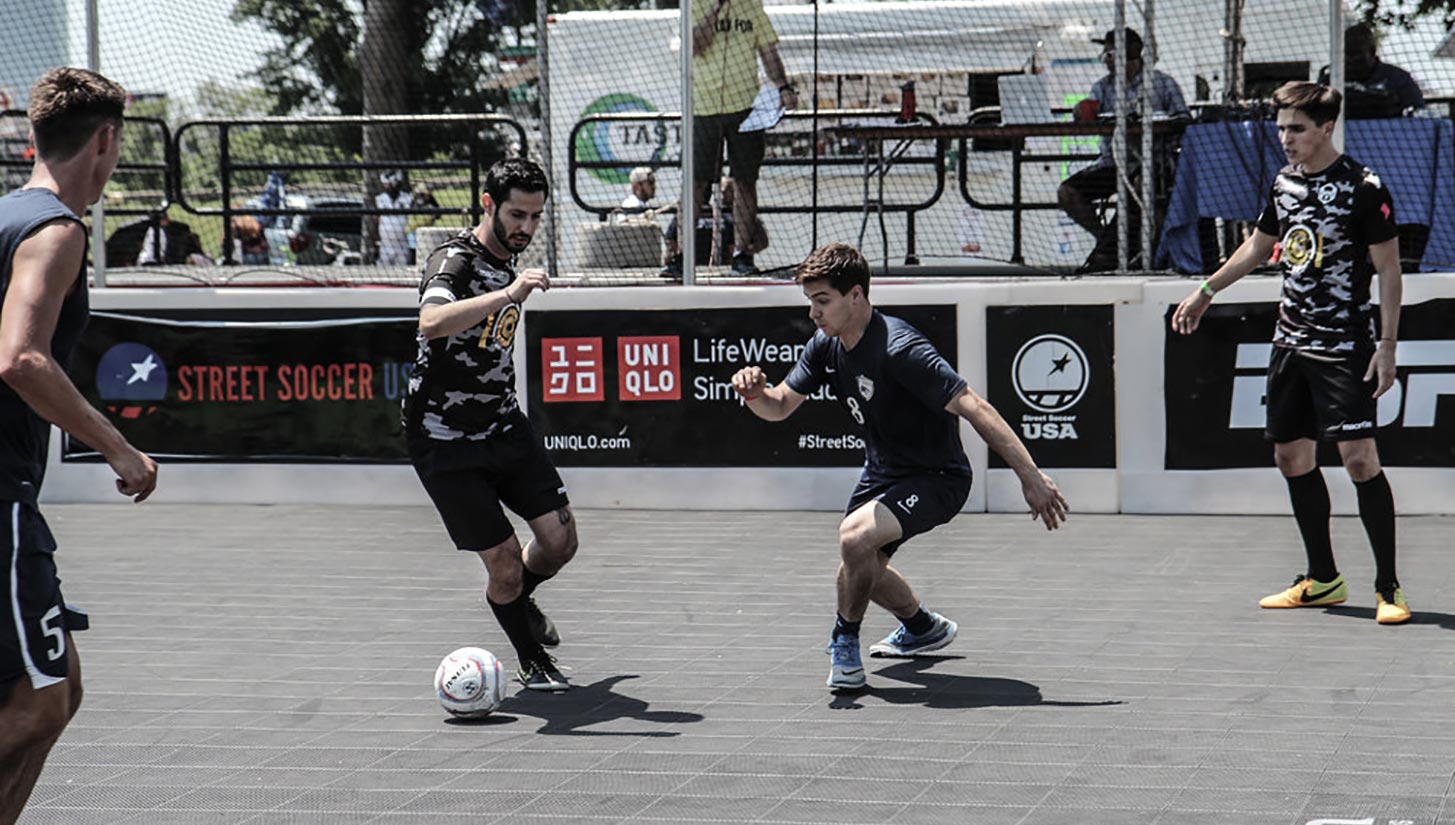 The team itself is made up of players who have talent, but have often been told they play the game the "wrong way" — think Mario Ballotelli or Hatem Ben Arfa. Instead of trying to mold players to fit one system, Guerrilla FC emphasizes freedom and a positive environment to play in.
Guerrilla FC is part of a grassroots movement growing across the United States that has embraced the cultural side of football. Collectives like Nowhere FC and Chinatown Soccer Club have been at the forefront of this movement that has flourished over the past decade, possibly signaling a bright future for football culture in America.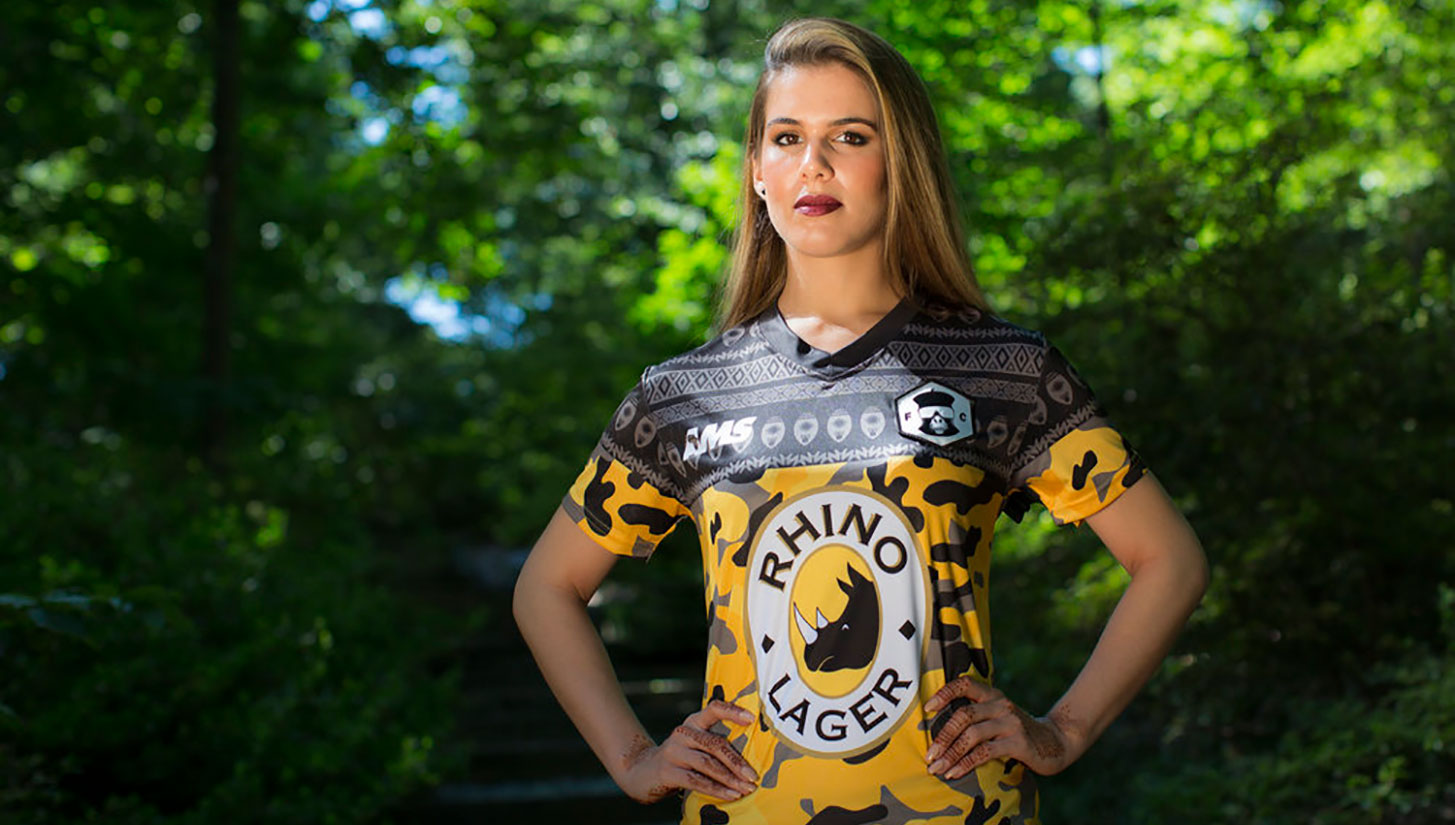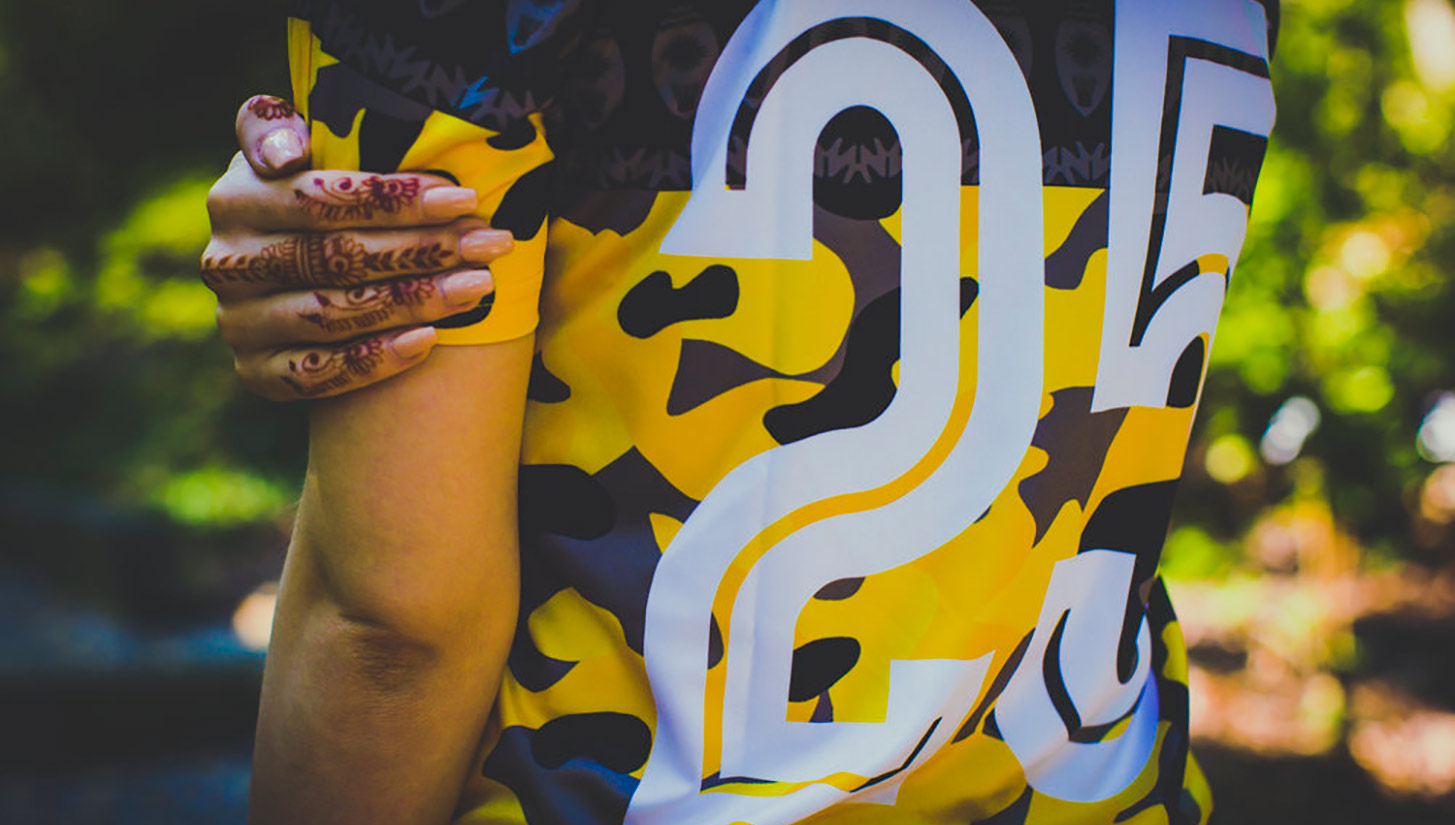 "A lot of this movement has blossomed in the U.S," Salhani said. "A big part of that is because the U.S. has been deprived of that football culture. If you grew up liking soccer you had to seek it out. We didn't have clubhouses where you'd go and meet and discuss those sort of things. If you were lucky you had another friend that loved the game and you'd talk about it with them, or go online and talk about it in chatrooms. In Europe and other places you just go out on the street and it's there. Everyone knows about it."
The lack of football culture in the U.S. is arguably one of the biggest reasons why it has struggled so much on the national stage. While many blame various aspects of the U.S. system, coaches, and players, Guerrilla FC is quick to point out that they overlook the culture, which to them is such an integral part of the game.
"There's a lot of people who think if there was promotion and relegation in the U.S. all of a sudden we would become a powerhouse," Salhani said. "I think that while that could potentially help, at Guerrilla, what we see is there is a lack of a culture, and if it was more prevalent, then we as players would be better. We would have grown up as better players. We would have been put in better situations, had better coaches, and picked up certain skills that maybe aren't appreciated as much today."
Guerrilla FC has seen the passion for the beautiful game in other countries first hand, as its seven-a-side squad has competed internationally against like-minded teams such as A.S. Velasca and Calcetto Eleganza in Milan, as well as a team made up of players from Paris' renowned Le Ballon Football League.
Like these teams, Guerrilla FC is involved in more than just playing the game. It has immersed itself in the art and fashion that surrounds football, designing its own kits, and more recently, releasing a collection of training bib-inspired tank tops in collaboration with noted designer and football fanatic Angelo Trofa.
The two parties connected on social media, and sharing similar ideals, a collaboration seemed natural.

"Angelo is a great designer, and on top of that he's a really intelligent guy," Salhani said. "Working with him was a dream. We have our own design staff that is incredibly talented, but it was nice to give them a break and let someone like Angelo work his magic."
While Guerrilla FC's roots are based in Washington D.C., it has since expanded internationally to cities like London and Milan, thanks to the relocation of its co-founders. The collective also aims to establish itself in New York City and Los Angeles as well.
"We're in the state right now of exploring," said Salhani, who currently lives in Milan. "We can't just go out and do things the same way we did them in D.C. We were very familiar with what D.C. had, what it needed, and what it was missing. That's what we're doing in cities like London and Milan and LA. We're still in that exploratory phase."
While the collective is still debating on whether they are going to create satellite teams in their new cities or simply establish a presence and work with local creatives, if they stick to their mission and continue on their path, their rapid growth will only continue.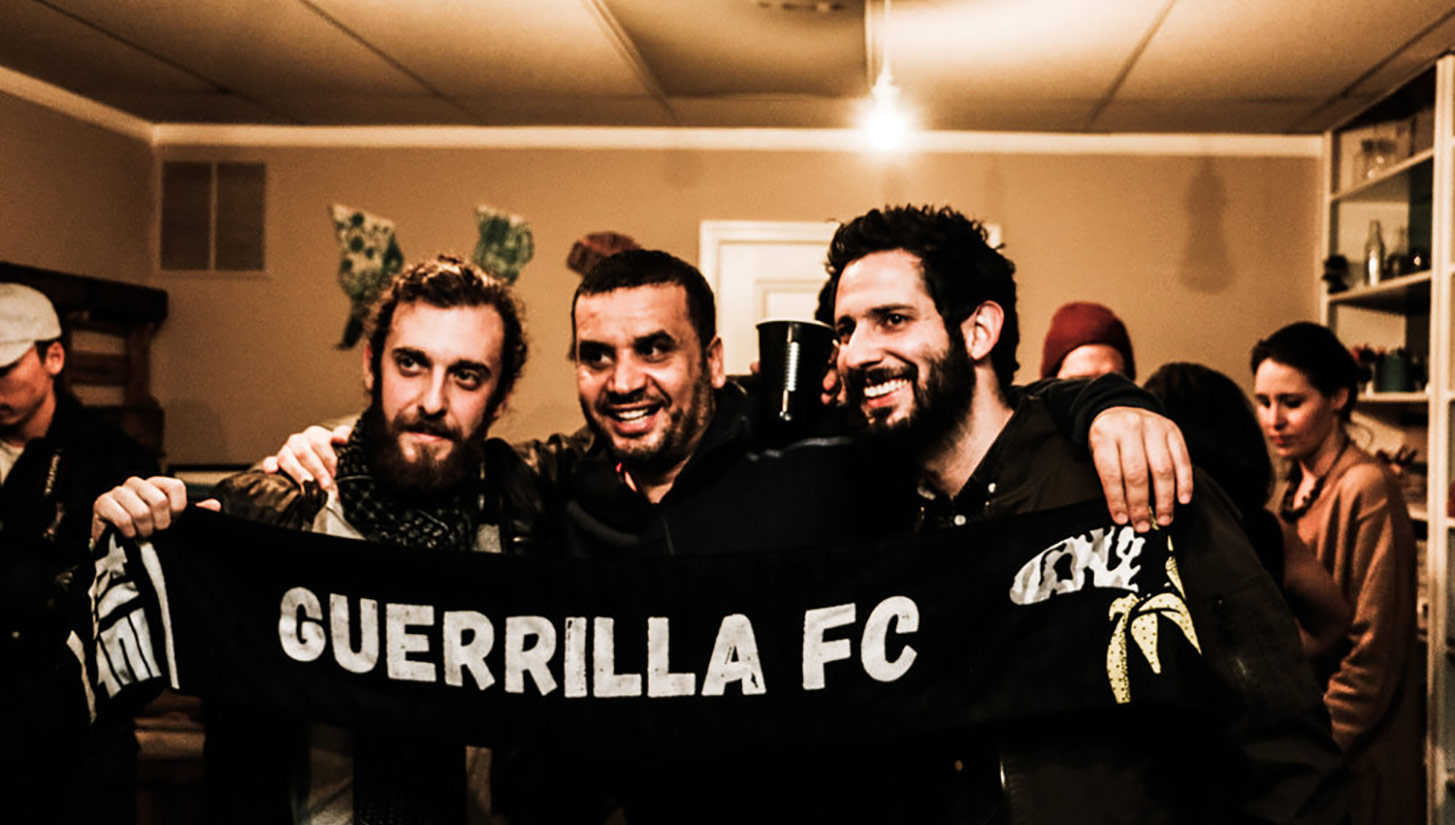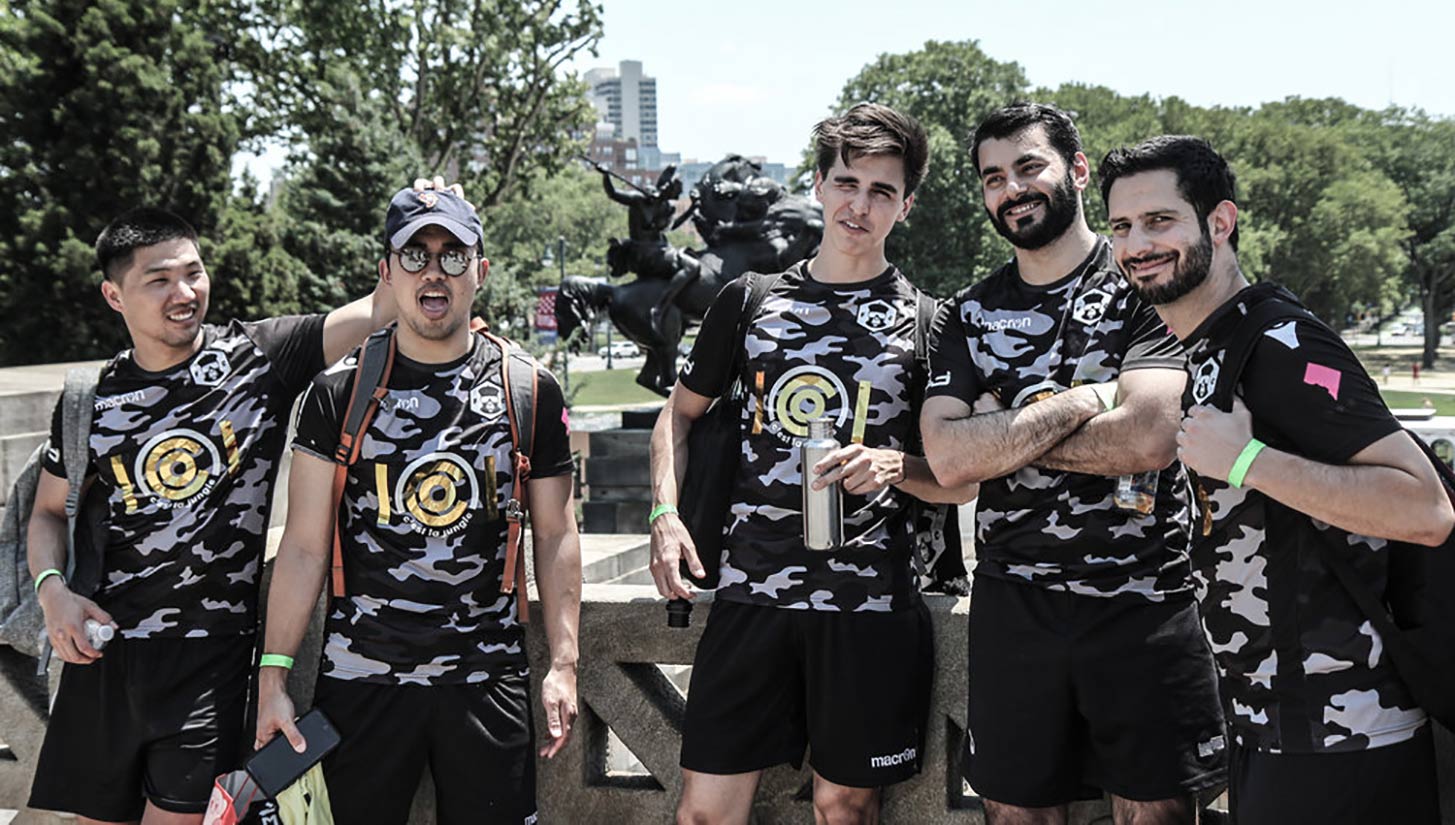 "We didn't expect to grow this quickly, honestly," Salhani said. "When we started we figured we'd struggle for a bit, and if we got lucky along the way, something good might happen. And really what has happened is straight off the bat people started noticing us and liking what we were putting out. We want to continue to do that. Nothing is off the table. We want to push the limits and take things in the direction that they never have been before. The cool thing about this sector is that there is so much creativity and there are so many interesting people doing things you don't expect."
In addition to its creativity and eye for design, Salhani has attributed Guerrilla FC's meteoric rise to success to its authenticity.
"Our message wasn't something created in the halls of a marketing agency. We aren't just harping on the things that everyone else is — promotion/relegation, changes to U.S. soccer, things like that. While we do agree with some of those things we aren't just going to add our voice to the chorus. We know that the system hasn't been built for us. When we talk about change, we are genuine about that. We want to change the culture of American soccer and fashion. It's improving, but historically it hasn't been great. People have resonated with that. The guys on our team aren't here just for followers."
Stay up to date with Guerrilla FC by following them on Instagram.