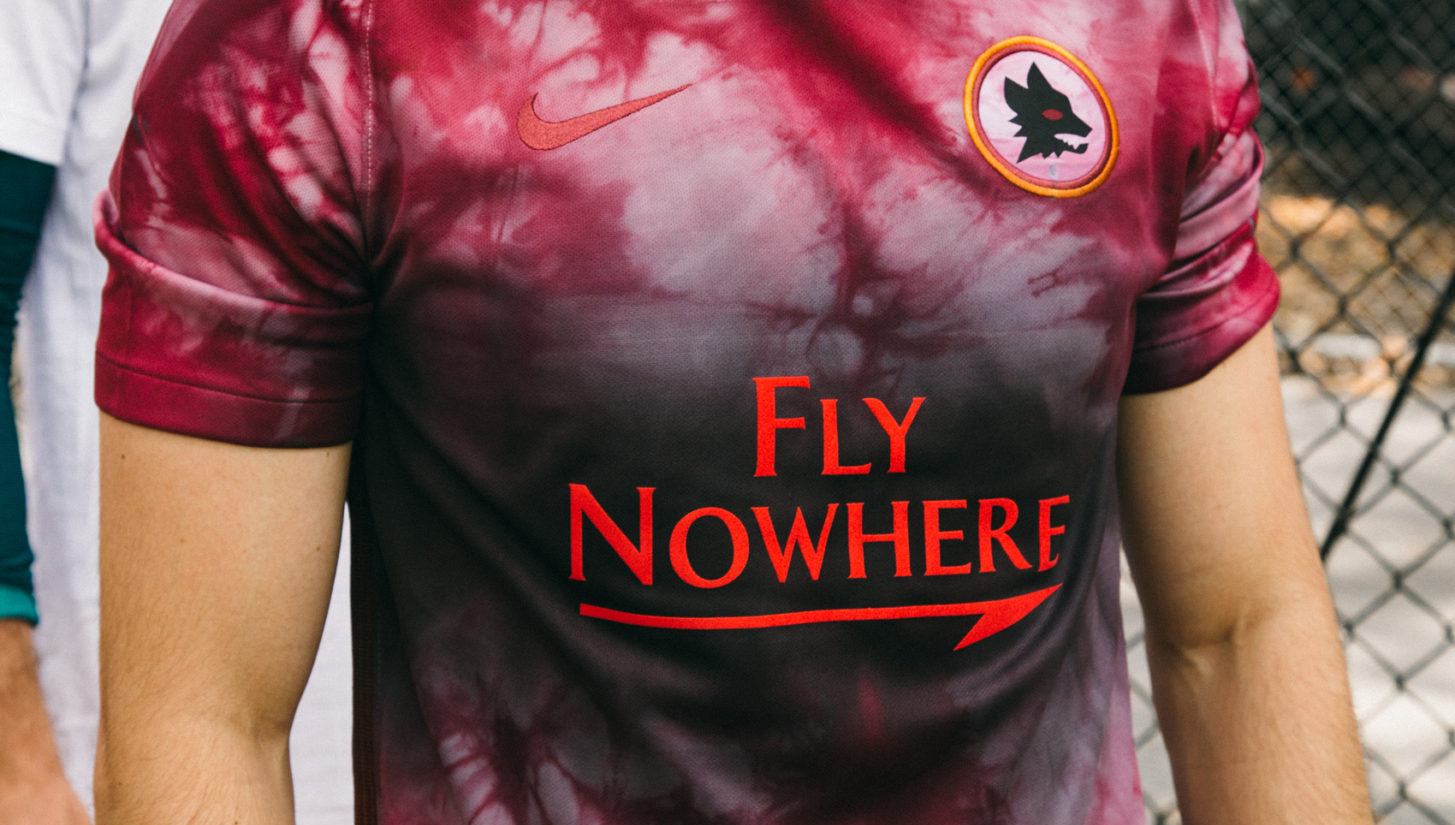 Earlier this summer, Italian soccer club A.S. Roma revealed a collaboration with New York-based soccer collective Nowhere F.C., which yielded a fresh collection of shirts and scarves. The collection is meant to inspire people to get out and see the beautiful game, join a local crew, and learn about the game. Dubbed Tour Mondiale, the collection wasn't made available to the public, however the collaboration between a internationally-recognized football team and grassroots organization is worth noting on its own.
Since 2010, Nowhere F.C. has developed a multi-level football club while also providing local leagues in New York City with custom jerseys. In 2015, the club opened Football Cafe, serving everything from coffee, to açai bowls, to raw juice near the iconic Lion's Gate Field in New York's Lower East Side.
"We came from the graffiti crew Fame City 1982, so we had some training in how to organize teams. That hip-hop crew education really creeps into the way we approach all of our business, since hip-hop is naturally DIY. It gives you a strong drive to build your own identity," said Nowhere F.C. co-founder and designer Diego Moscoso.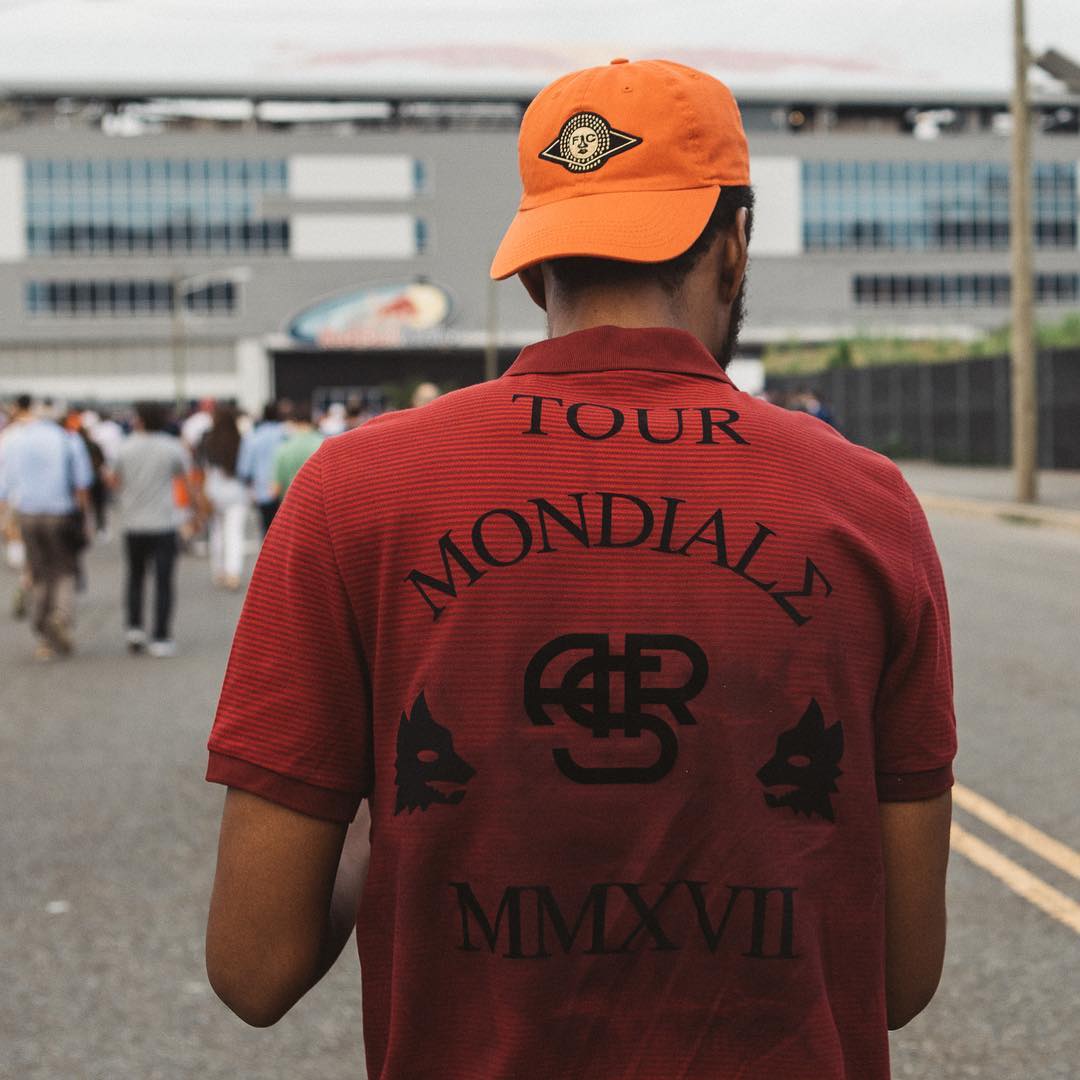 More important than the teams and cafe, however, is Nowhere F.C.'s deep-rooted passion for football. It was its grassroots approach to football culture that initially caught the eye of Roma President Jim Pallotta and inspired the collaboration.
After meeting with Moscoso and seeing his go-getter attitude firsthand, Pallotta greenlit the collaboration and gave Nowhere F.C. creative control.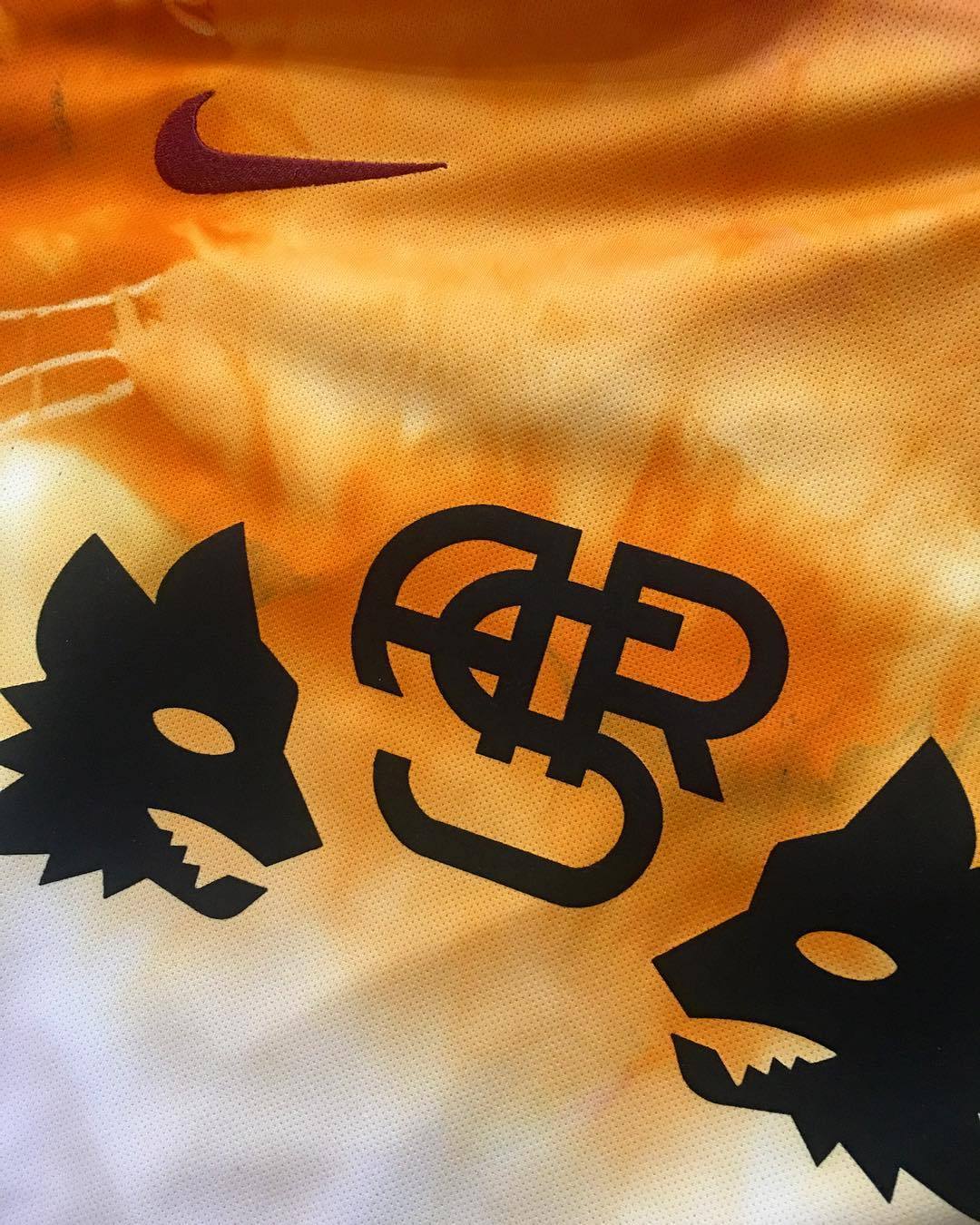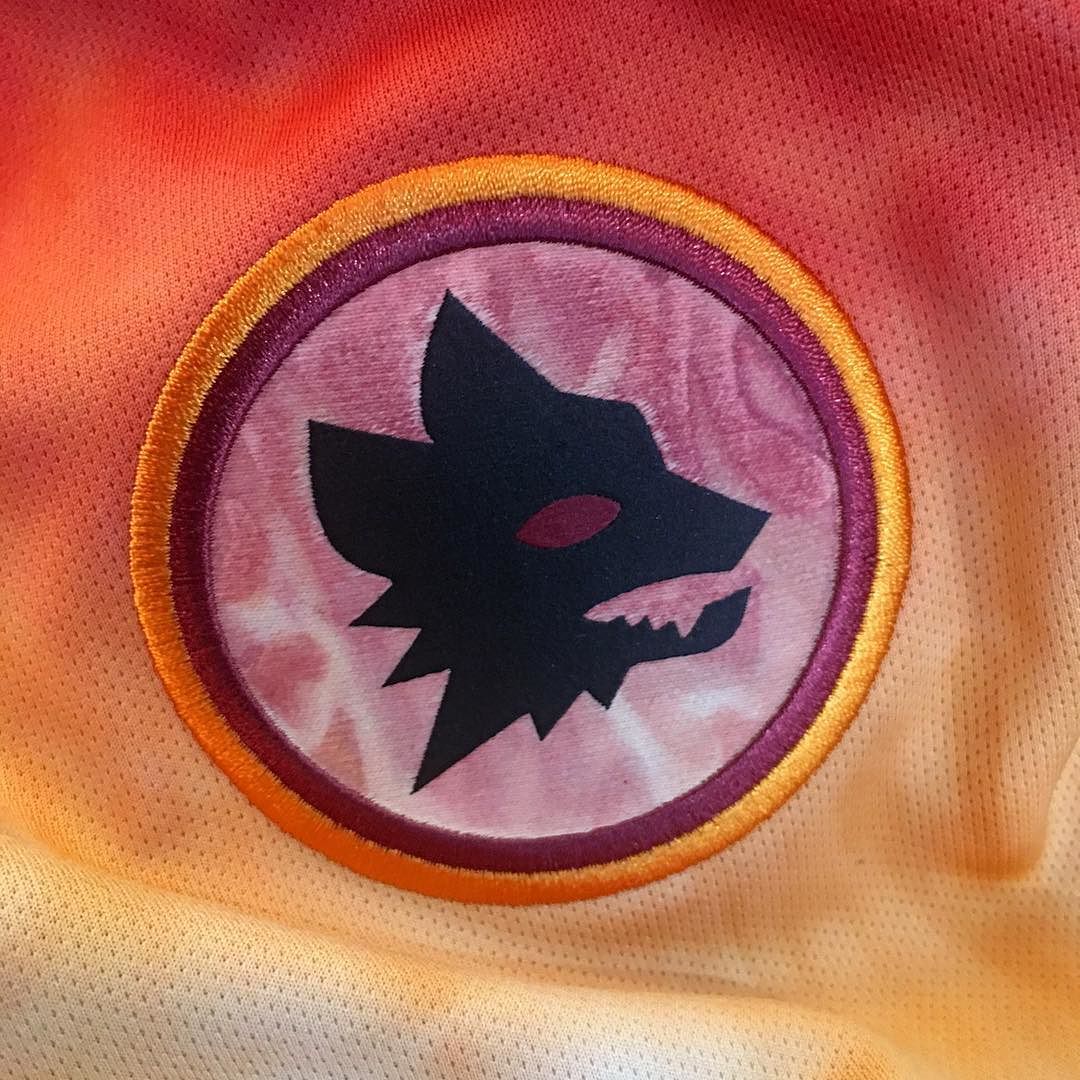 "We gave Nowhere F.C. free reign to do what they do best," said Mitty Arnold, who works with brand development for Roma. "This type of collaboration was new territory for us, but it was in line with our attitude around enabling and celebrating the creativity of Roma fans. We have an incredible platform to showcase what fans produce, and don't want to stifle that creativity with restrictions and rules. Diego spent time in Rome, where he visited our training ground, and also our pre-season training camp in northern Italy. The insights he picked up there came through in not just the design detail, but also in the overall concept for the collection."
Roma debuted the collection during its International Champions Cup stop in the U.S., in a friendly match against English Premier League team Tottenham Hotspur. Nowhere F.C. members were on hand at the collection's unveiling, and they also expressed their pleasure with the autonomy they were handed with the project.
"We were thankful that we got the opportunity to get into the art and be free to reinterpret the brand so freely, which is rare for brands this big," Moscoso said. "Roma definitely has a family-business vibe about it that fits with Nowhere F.C. off the bat."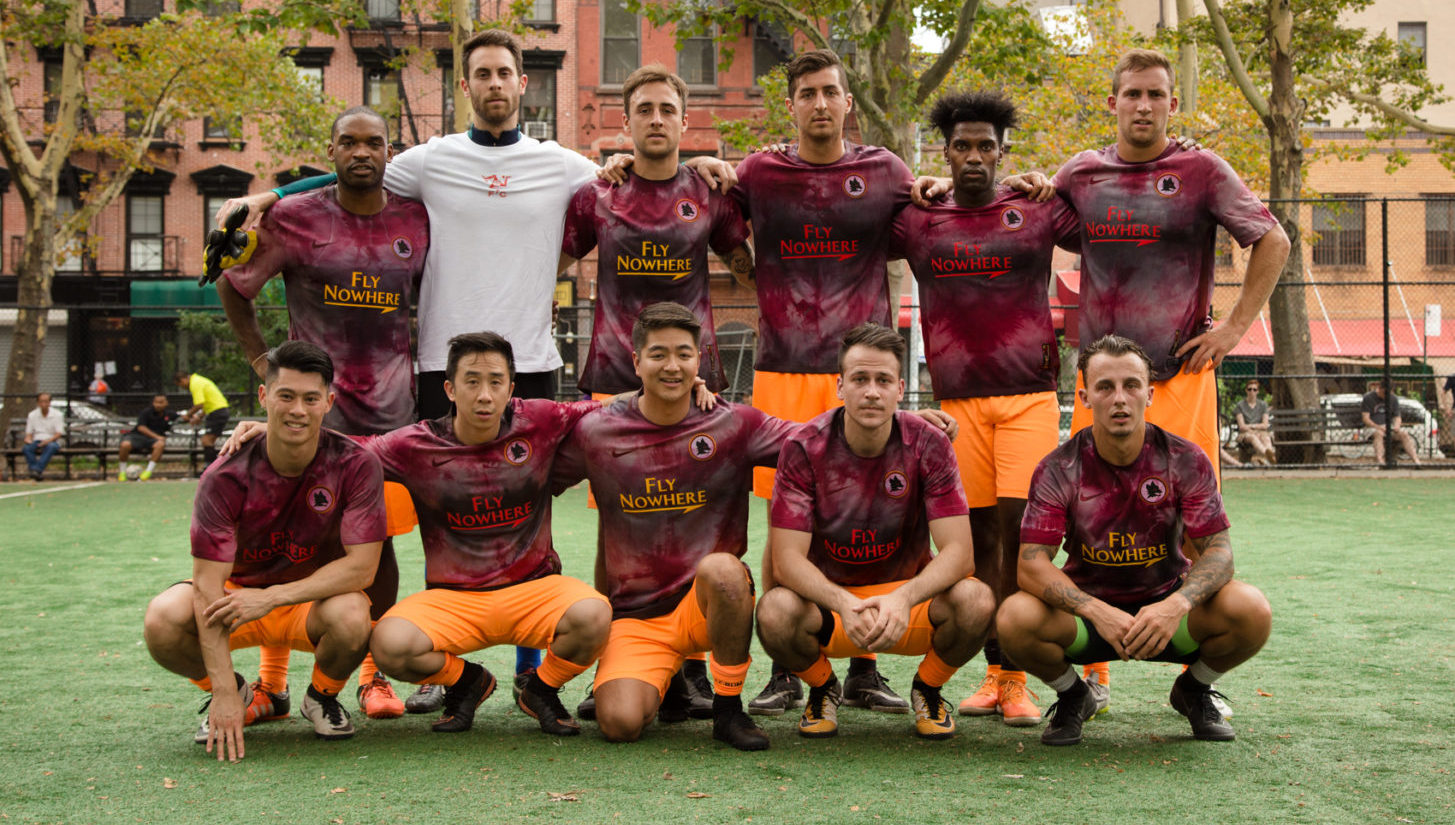 In addition to its business approach, Roma's vision was key to securing the partnership with Nowhere F.C. It's not everyday that you see a brand as large as Roma working with a smaller, grassroots organization. However, it is likely that we see collaborations like this more frequently in the future, as the power of social media enables smaller, yet authentic brands to reach the eyes of larger, more established brands.
"Roma was one of the first mega-clubs savvy to see that there was a new layer of football club spirit emerging, where fan art and customized gear inspired by stadiums and terraces could tell stories that standard licensed team wear could not," Moscoso said. "They seem to really understand the community and the for-us-by-us mentality of football culture, and they're also open to how the new generation sees the football industry."