Expanding the Leagues Cup and stuffing it midway through the MLS season is a bold and ambitious move. But the overall success of the revamped tournament will come down to a single question: Will anyone care? 
There's a lot of things wrong with American soccer — we all know this. Family feuds, murky pathways to the pro ranks, and arguments over buzzword topics like "pay to play" and "promotion/relegation" are prevalent throughout the American game. But I'm not here to bemoan about the ills of the sport in this country and hammer down points that have long been discussed and debated over by people much smarter than me.
Instead, I'm here to explore an aspect of the sport that continues to be overlooked by American fans and clubs alike: the midseason cup.
Last week, MLS and Liga MX announced the schedule of the 2023 Leagues Cup, which has been expanded to include every team from both leagues and increased stakes — three berths to the CONCACAF Champions League.
On the surface, the decision to heighten the importance of the tournament seems logical. It's a way for the two leagues to capitalize on their overlapping audiences without fully merging, which would be a logistical nightmare for both sides. It brings in more revenue opportunities, be it from broadcast deals, sponsorships, or matchday sales, while also increasing the exposure to both leagues.
But the overall success of the expanded Leagues Cup is contingent on one thing: Will anyone care?
By anyone, I don't mean just fans either. Will MLS clubs contending for a deep playoff run take Leagues Cup matches seriously, or will they rest their main starters and play reserves and academy players like they do in other midseason competitions like the U.S. Open Cup?
As a case study to predict the Leagues Cup's success, let's take a look at another high level midseason cup, the CONCACAF Champions League.
Just two days before the Leagues Cup schedule was announced, Austin FC took on Haitian side Violette AC in the first leg of the CCL round of 16. Austin not only fielded a lineup of mostly reserves, but then proceeded to get thrashed 3-0. A full-strength starting XI in the second leg wasn't enough to overcome the three-goal deficit, and Austin was ultimately eliminated on a 3-2 aggregate score. A brutal own goal was the ultimate difference maker in what was a largely disappointing showing from Austin.
Even more concerning than Austin's underestimation of its opponent is the fact that it was in a CONCACAF Champions League match — a competition that is supposed to be just as if not even more important than the MLS season. If clubs can't even take a competition of that level seriously, what makes you think they will with something less prestigious? And by extension, why should fans care if their clubs seemingly don't?
It may seem laughable to compare the CONCACAF and UEFA Champions Leagues to each other, but they do have similar functions in that they name a continental champion. However, whereas the European edition of the competition essentially serves as a "playoffs" for Europe's top clubs, MLS already has its own version of the playoffs which is ultimately at the top of every club's priority list.
In essence, you could say that the CCL, despite its wonderful quirks and chaos, is redundant because MLS already has a closed-off Champions League of its own, the MLS Cup Playoffs.
So while Austin FC's round of 16 performance undermines the purpose of the CCL, you can kind of see why the club would rest its starters at this stage of the season. On the other hand, reigning MLS champions LAFC went all out in their CCL round of 16 3-0 rout of Colombian side L.D. Alajuelense. The club fielded its main lineup and looks to be taking this competition as seriously as anything else.
There's a flip side to that coin, however.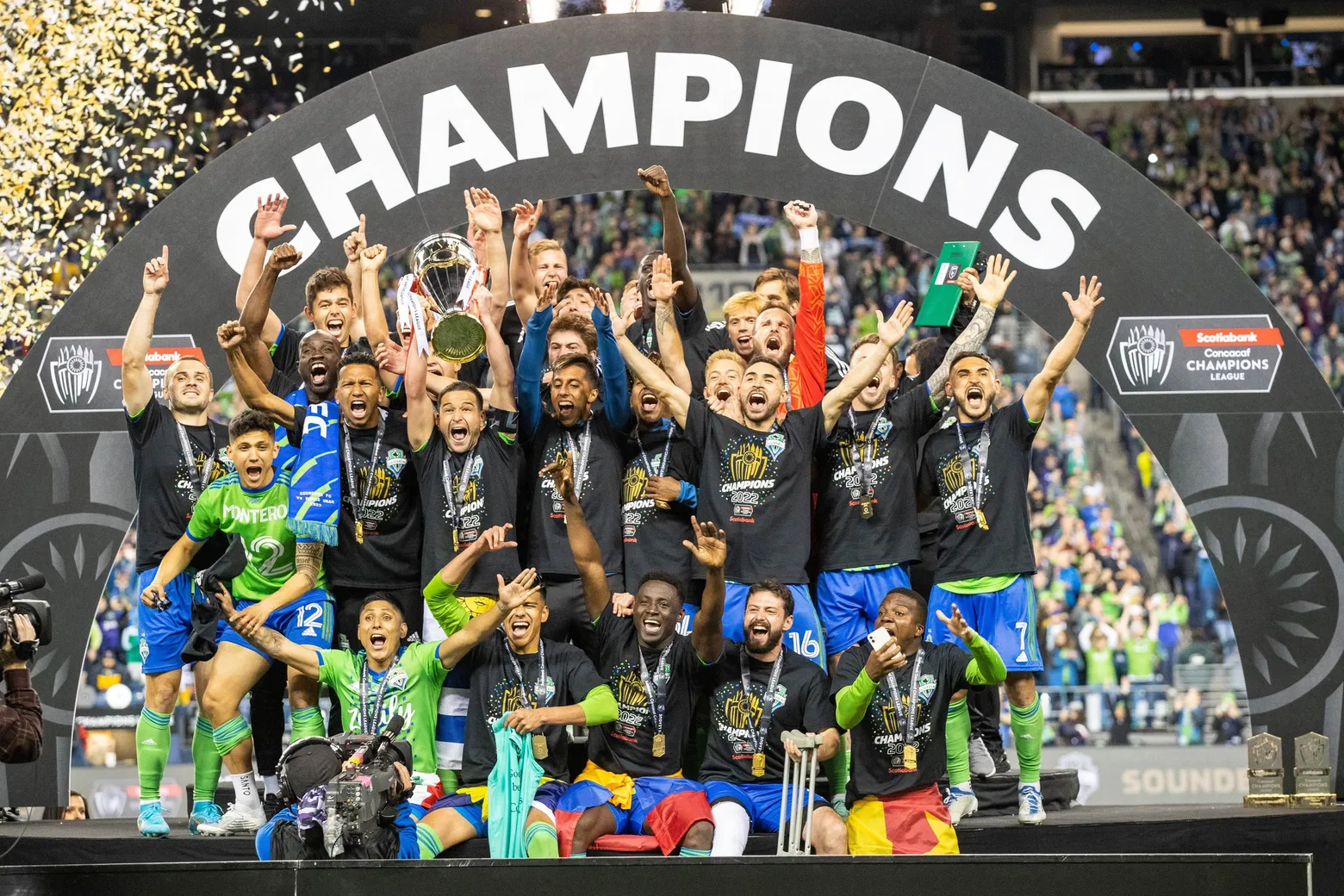 Last season, the Seattle Sounders made winning the CCL their main priority and succeeded, becoming the first MLS team to win the tournament in its current format. But the club went on to have a disappointing MLS campaign, due in part to key injuries throughout the roster. The Sounders missed the 2022 MLS Cup Playoffs entirely, and their CCL triumph was overshadowed by LAFC's epic victory over Philadelphia in the MLS Cup Final.
The MLS season alone is a grueling stretch, and with the CCL added on top, it may not be realistic to expect teams to be able to handle both at the same time.
The CCL occurring at the beginning of the MLS season doesn't help the league's cause either, as while Liga MX sides are in midseason form, MLS clubs are just getting their footing. However, pushing the schedule back to accommodate MLS's unique scheduling (at the expense of just about every other North American league, for that matter) wouldn't all of a sudden cause MLS clubs to fully commit all resources into winning the tournament.
It's important to remember that the playoffs are a deeply ingrained part of American sports culture. Regular season games have become trivial enough to where terms like "load management" are now part of the sports lexicon.
The MLS Cup will ostensibly continue to be the top priority for every contending club in the league, and we can expect more load management in all midseason tournaments, even the CCL.
In a perfect world, we'd be able to see the best players on each team compete at 100% night in and night out regardless of the competition. However, as Stephanie Hsu's Oscars snub proved, the world is vastly imperfect, and athletes are human. They get tired. It's in both the team's and player's best interests to rest every once in a while, especially if it is in what they perceive to be a "side quest" competition in the middle of the season.
Additionally, if the concept of playoffs is as American as apple pie, then the midseason cup is decidedly on the opposite end of the spectrum. The NBA recently proposed a midseason tournament using the Champions League model as inspiration, but it was widely panned by both fans and pundits alike. Still, the Association looks to be moving ahead with its plans, with reports of it commencing as early as next season.
So, how can we get fan engagement around the Leagues Cup? Ah yes, the Leagues Cup. The reason why we're here.
With no history or prestige, the first impression of the Leagues Cup matches are going to have to be stellar. If the matches come out flat out of the gate, it could be wraps for this very expensive experiment.
The innovation of having two leagues going head-to-head with one another is good enough to pique the curiosity of the average MLS and Liga MX fan, but it's not strong enough to fully command their attention. In order to do so, we're going to need an electric fan atmosphere, highly contested on pitch play, and compelling storylines. It can't have international friendly vibes.
There needs to be some kind of animosity and edge on the field. Maybe Leagues Cup executives can plant some rumors to create inter-league rivalries amongst fans and clubs alike.
In all seriousness though, a good Liga MX/MLS club rivalry is what this tournament needs to get going – but rivalries can't be created overnight, so we'll have to wait and see how things play out over the years.
Overall, the Leagues Cup is going to have to be different enough to stand out on its own in order to draw crowds and interest. It's already competing with the wackiness of the CCL and the feel good stories of the Open Cup. They say necessity breeds innovation, and the Leagues Cup definitely needs a defining edge.