Celebrating their respective 15th and 16th anniversaries in North America this week, we take a look back at the iconic FIFA Street and FIFA Street 2 titles — from their simple-yet-unforgettable gameplay to their nostalgic soundtracks. 
The popularity and trends in video games can almost be compared to those in fashion. What was once cool and popular will ultimately return in some way eventually. It's often said that clothing becomes vintage after around 20 years, and in that time, it becomes a new form of familiar trend thanks to a blend of nostalgia and rebranding. It always happens, and probably always will happen, but that newly recreated trend almost never recaptures the initial lightning in a bottle that comes from the original.
The sports video game genre, particularly games under the Electronic Arts umbrella, has been taking this exact route over the last few years with its attempts at recreating the magic of EA's massively popular Street series. The series was a giant in the early 2000s with titles like NFL Street, NBA Street, and FIFA Street that created fast-paced, arcade-style games with constant energy, and a spark that made them a favorite of the Xbox/PlayStation 2/Gamecube-generation of kids fighting to stay on the sticks.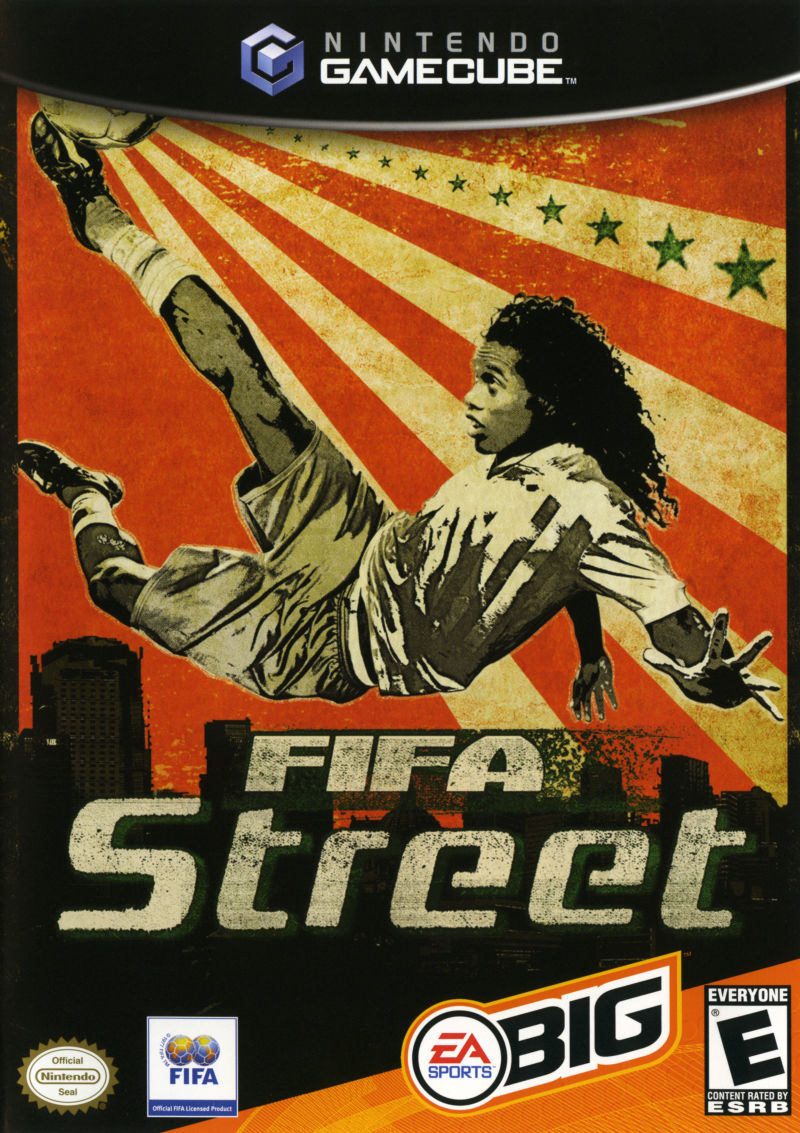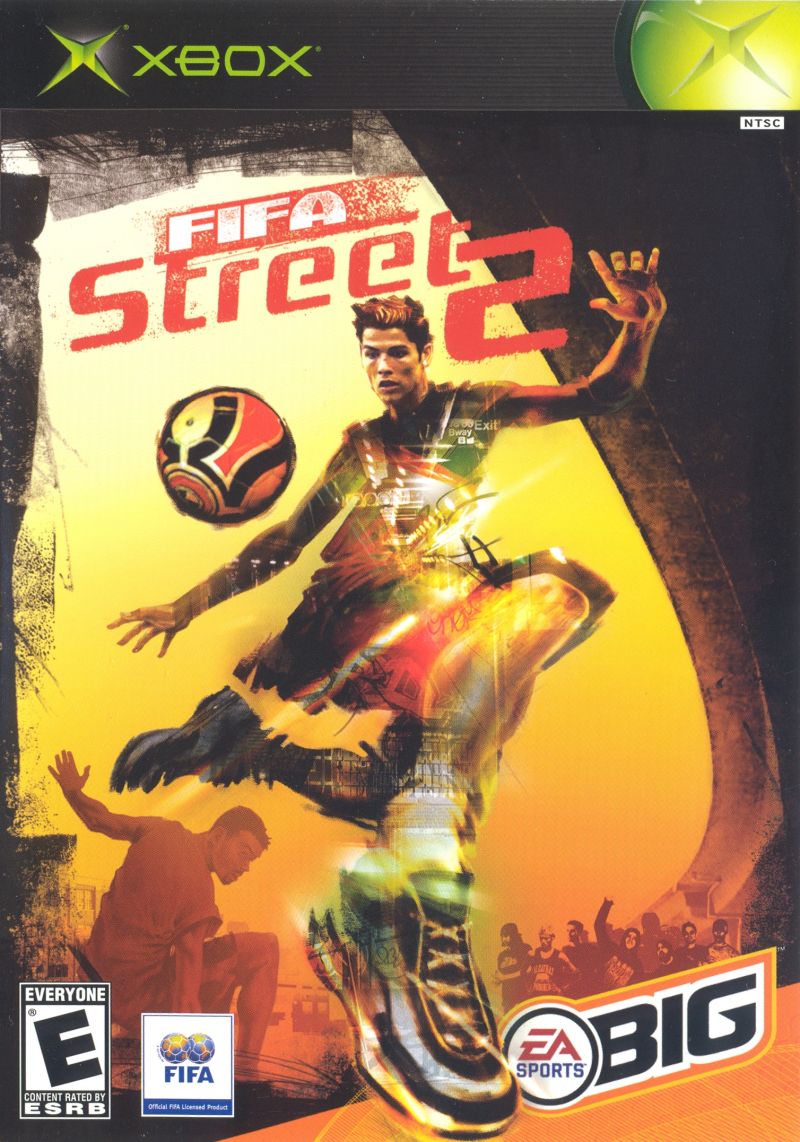 Lately, we've seen attempts to revive the popularity of the series with in-game features such as "The Yard" in Madden, "MyPark" in NBA 2K and of course "Volta Football" from the last two FIFA titles. All of those are fine additions to some pretty good games, and even Volta occasionally has me feeling a bit of nostalgia from time to time, but none come close to capturing that rapid fire energy and wall-to-wall adrenaline rush created from the OGs. That's especially the case for the first two FIFA Street games, which are now hitting their 15th and 16th anniversaries since their initial North American releases.
The gameplay was simple enough for anyone to pick up on relatively easy. The game modes on both titles were largely based around the "play now" option or its "Rule the Street" career mode that allowed you to create your own player and form a team of real-world stars by defeating their teams or winning certain battles like getting the most pannas or racking up the most skill points. FIFA Street 2 expanded on "Rule the Street" mode with a little more to do as far as challenges other than simply beating the opponent, but both remain more or less the same.
The gameplay itself holds up a decade-and-a-half later, but the impact these games had on my 9-year-old brain is what makes me think fondly on them to this day. This was the first exposure I had ever had to the style and flair that wasn't always prevalent in FIFA's mainstay franchise or even real-world football to an extent. FIFA games at the time did provide the player the chance to beat opponents with some style and skill, but they definitely valued strategy and the fundamentals of the game first and foremost. FIFA Street however, had different ideas.
Never before had I seen the game played as almost more of an art form than a sport, or even considered the possibility that a wall could be just as good a teammate as anyone on the pitch, but FIFA Street gave players the opportunity to explore what could possibly be done on the ball to beat —or better yet, embarrass — a defender. This was my first real taste of what freestyle football was like, and I imagine that's the case with most people who grew up playing FIFA Street.
While not the first video game to ever make freestyle football a main focal point — that title belongs to a 2004 game called Urban Freestyle Soccer — the original FIFA Street took street football into the mainstream with its 4v4 matchups that featured the top talent from 16 national teams and allowed you to play on 10 global stages like Amsterdam or Rio de Janeiro. And like most FIFA games, the soundtrack was as iconic as the gameplay, with a sound that easily feeds into the game's inspirited energy. I still find myself humming Max Sedgely's "Happy" from time to time. When you hear a song for the umpteenth time after spending hours upon hours playing "Rule the Street," you realize it's just ingrained in your memory for the rest of your life.
The games also introduced American kids to the faces of professional soccer at a time where the sport wasn't yet commanding a large audience Stateside. I can recall names like Carlos Tevez, Samuel Eto'o, Michael Ballack, and Francesco Totti being just a few legendary players that I would be introduced to when I started playing FIFA Street 2. The games were a perfect way to introduce the talents of some of the world's most entertaining players to kids who maybe didn't have the ability to watch live football.
It would also of course be impossible to talk about the series without mentioning the trademark "Gamebreaker" that would almost guarantee your controlled player would rocket in a goal thanks to countless possessions spent flipping the right analog stick around haphazardly to complete special tricks like the "Back 2 Biscuits" or the "Tumble Weed." Nothing felt better than saving your Gamebreaker for the game-winning goal while your friend complained that it was simply unfair that you kept using the England team led by a 91-rated Wayne Rooney and an 85-rated David Beckham in the first game. It's a glorious feeling that I'm sure many can relate to.
Even with the mini-revival that FIFA Street is entering with "Volta Football," I still just don't think games like Street are really built for today's video game landscape. With the exception of Rocket League, I haven't seen a modern game that captures that co-op arcade experience that balances the winning and losing competitive edge found in today's esports culture with the style-based button-mashing of FIFA Street. Maybe that game is out there and I just haven't seen it, but I doubt anything can capture the nostalgic love I still have for these games. Even as my PlayStation 2 collects dust and falls deeper into obsolescence, I know there will be a time when an old friend and I might fire it up and reignite the years-long rivalry on the virtual pitch with a classic 4v4 game.