To quote the great Mars Blackmon, "It's gotta be the shoes." Whether it's industry stalwarts like Nike and Adidas, or smaller competitors like New Balance or Puma, a street baller's shoes are a precious commodity and key to showcasing his or her skills.
The perfect pair of shoes (or boots for our UK people)—be it the fit, the design, or the colorway—can give you that edge and a confidence to overcome your opponent when you're feeling the most comfortable on your feet. We spoke to the pros themselves about the brands and styles they swear by. Whatever shoes you go for, it's advised that you get yourself an effective Shoe cleaner so that your kicks always look as fresh as when you first bought them.
DANIEL CAPELLARO: First Australian to Play in UEFA Futsal Cup
I have worn Nike for almost four years now, swapping between the Lunar Gato, Magista, Mercurial, and Hypervenom. My favorite pair are the ones I wear currently, the MagistaX Finale IC. Recently though, I've had the opportunity to test the new Adidas Tango 17.1 shoes, and they're very comfortable on the first wear. I enjoy the way the sole grips the ball, and the upper allows for good control of the ball.
ULISES PEREZ: Neymar Jr.'s Five L.A. Champion
I just received a new pair of Nike Tiempo Xs and those have been so comfy on my feet. I have other Nike shoes but these feel like a cushion on my feet every time I go all out on the concrete. My other shoes sometimes give me blisters from the sharp turns and stops I make, but the Nike Tiempo X shoes have felt amazing on my feet. I could honestly play all day on them. The grip is also just perfect. Not too sticky or too slippery, just right.
GILBERT BITA: Pro Street Baller/Coach, LA Supporters Cup Champion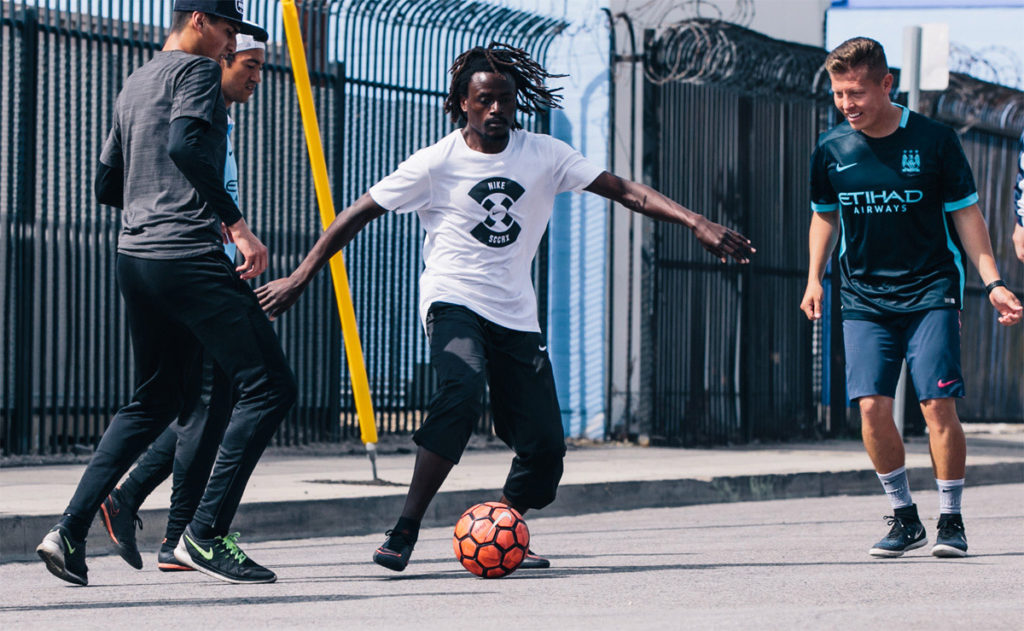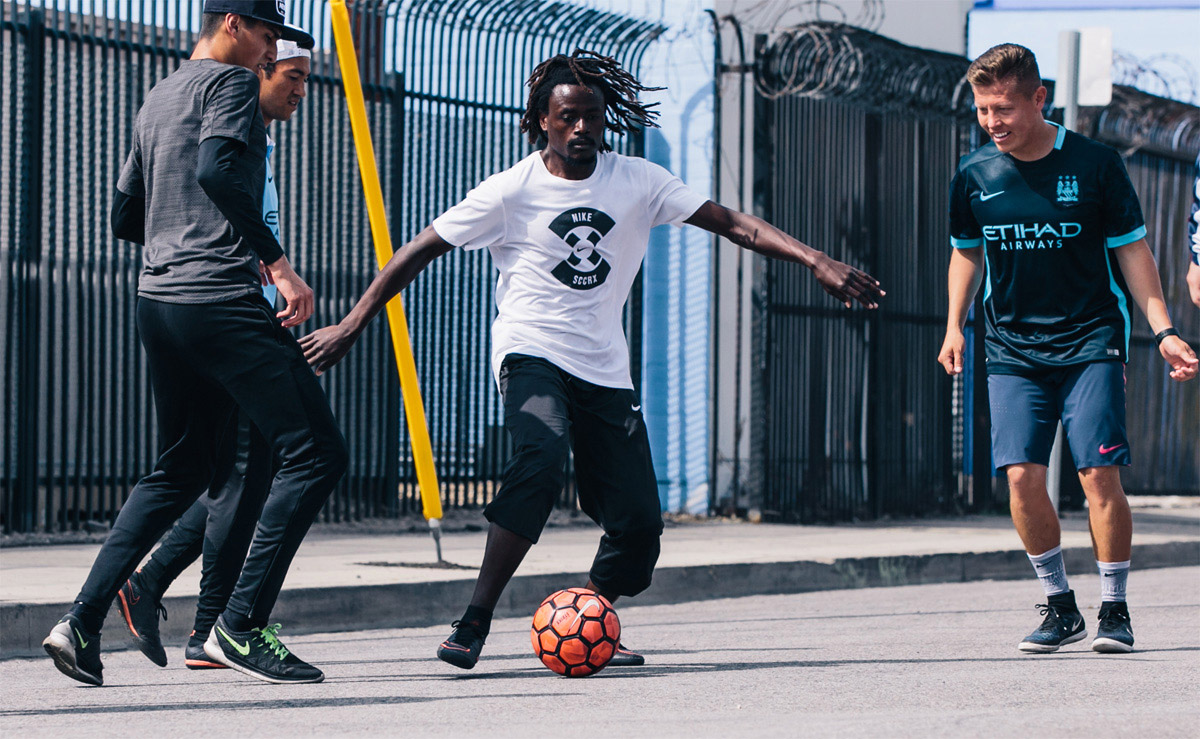 I prefer the Adidas X 16.1 Cage and Court Collection. They are light, comfortable, and well-designed. The tread holds upon the court and makes me feel like I am playing barefoot, which is a plus for me. I do like the Nike Elastico Pro 2 too. They share the same qualities of light and comfortable.
ANDRÉ CARO: 2016 Series Futsal Australia Golden Boot Winner
I wear the Asics Destaque 6k. I'm a big fan of Asics because of how comfortable they are. They have a great support to your heels, it feels like you are wearing runners.
ZAID MAGHAIREH: Jordanian Street Baller/Freestyler
I wear Pumas for freestyling, but I wear either the Nike Tiempo or Adidas Pure Control for football. While the Pumas give me comfort while I juggle and do tricks, Adidas gives me amazing control and nice volleys and the Nikes are extremely light and give me nice speed during a match. Most importantly these companies have nice designs for their boots.
TIAGO SAINT CLAIR: Neymar Jr.'s Five L.A. Champion, Copa Urbana Champion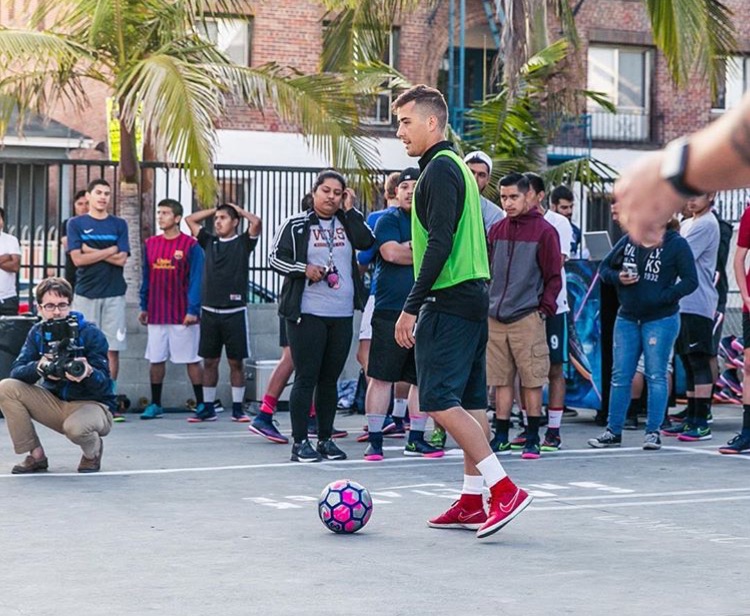 My favorite shoe to play in is the Nike Mercurial High Tops. They are comfortable and the high tops help me not twist my ankle.
UBYEDE CICEK: U21 Australia National Futsal Competition MVP
https://www.instagram.com/p/BPMZrQsBFGM/
My favorite shoe to use for street football is most definitely the Nike Magista. I have tried many types of shoes and styles. The Magista is my favorite type as it fits my foot and its shape perfectly, giving you a mix of a sublime and firm touch, accompanied with quick movement.
ADRIAN DIAZ: Street Baller/Collegiate Soccer Player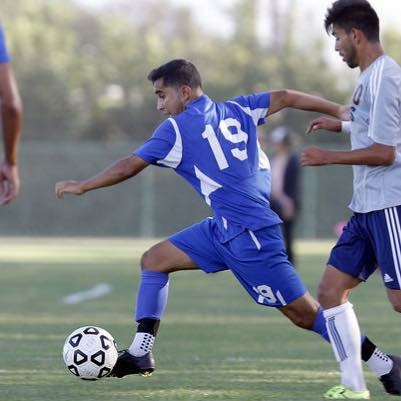 My favorite shoes for street football are the Nike SB Satires. Personally, I feel like they have such great grip on the ball, and they are comfortable, durable, and mold to your foot very well. When I shoot from far range, I can get a clean strike zone on the ball. I have tried many other shoes, but nothing can beat this shoe for me. I've gotten five pairs in the last couple of years because they are also good shoes to wear out.