If you thought a pandemic could stop AS Velasca's creative juices from flowing, you're wrong. We get a look at the club's recent and upcoming projects, and how they dealt with their hiatus from the pitch. 
Since we first visited AS Velasca last year, football — and life — has changed for the foreseeable future. The people of Milan are fighting to reclaim normalcy, and the FIGC, Italy's governing body of football, is weighing up the pros and cons of reintroducing fans into stadiums. The local giants of Inter Milan and AC Milan surely suffered the most in terms of dollars lost since the pandemic, but those who live within tighter margins, like AS Velasca, needed to innovate in order to stay solvent. The options were less obvious for the collective/club, who prizes art and fashion over wins and losses.
Velasca has since returned to play, and having made best use of their downtime, are staging a comeback through their intellectual and creative resources. Perhaps their most out-of-the-box project was their own board game, "Modern Football Vrai."

Both a tongue-in-cheek dig at the excess of modern football and a project to keep them busy during quarantine, the board game is just one example of Velasca's creativity. With new projects on the horizon, I caught up with club president Wolfgang Natlacen to see just what they have up their sleeves.
Urban Pitch: Where is the club now, and has competition restarted?
Wolfgang Natlacen: The club came back on the pitch in late August after almost seven months of "sobriety." The championship started two weeks ago, but there is a sharpened sword above our head. The non-league football world is very opaque, but even in Serie A it is becoming chaotic, for example Genoa and Inter.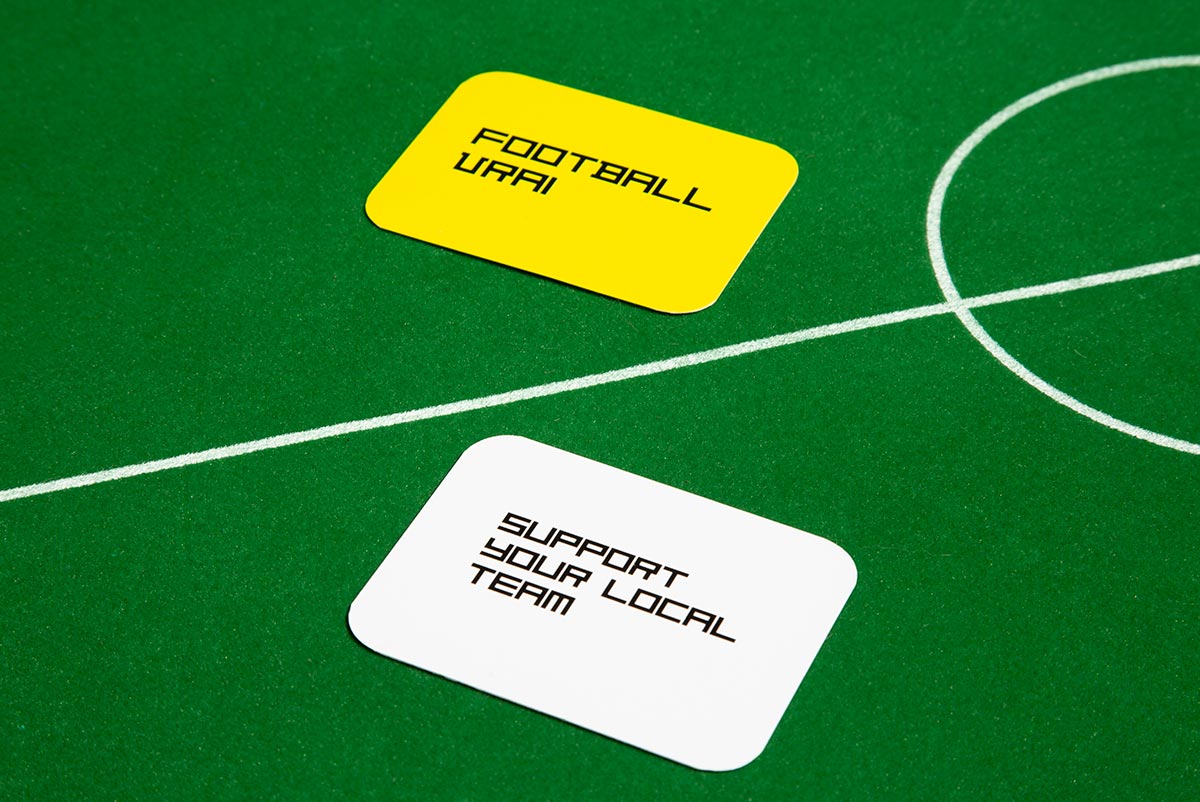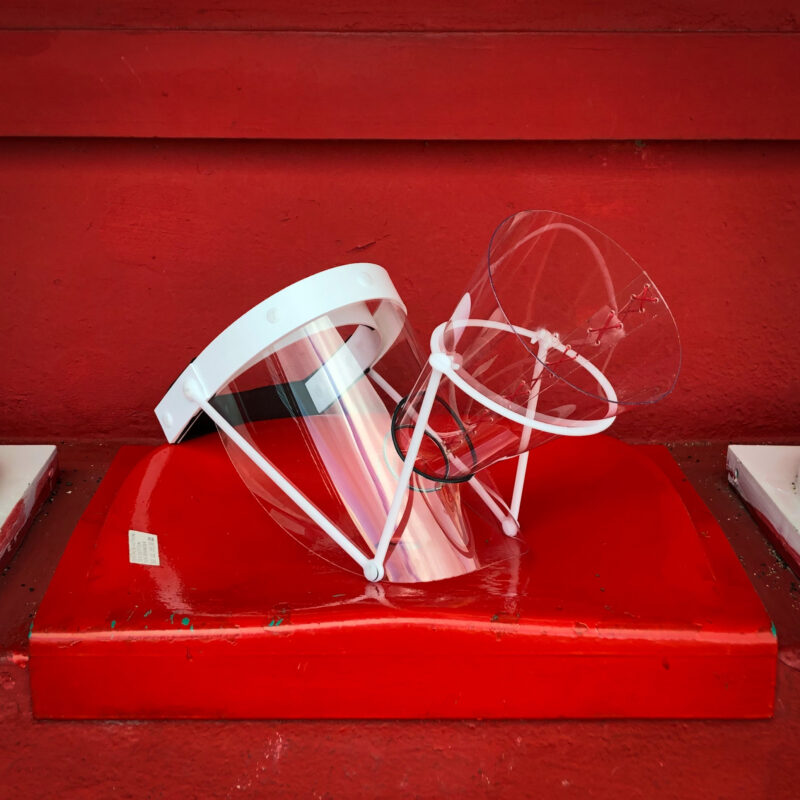 How was Milan and Velasca affected, and is the board game a byproduct of COVID?
It seems unbelievable that we stayed at home for so long. Even though Milan is a little "big" city, it's a very animated and creative place. For some people the lockdown was like a cage — for us, it was the opposite. We continued to create and play without a ball. Thanks to our imagination, we were still (mentally) on the pitch. We designed a face shield with a megaphone, a special mask with seven football-istic expressions, and we even "canonized" our players. Most of all, we thought about our future.
After the lockdown, we noticed that the gap between the top leagues and us was wider than we thought. So we decided to create a fake ad for a fake board game that describes a few aspects of modern and amateur football. As the contradictions were so big, we decided to go further and give life to this board game of ours. It's a kind of a mix between Game of the Goose and Monopoly. We are still working on listing all these incongruities in the Football Federation. Since the creation of Velasca, we've maintained the idea that the soul of football resides outside the top leagues.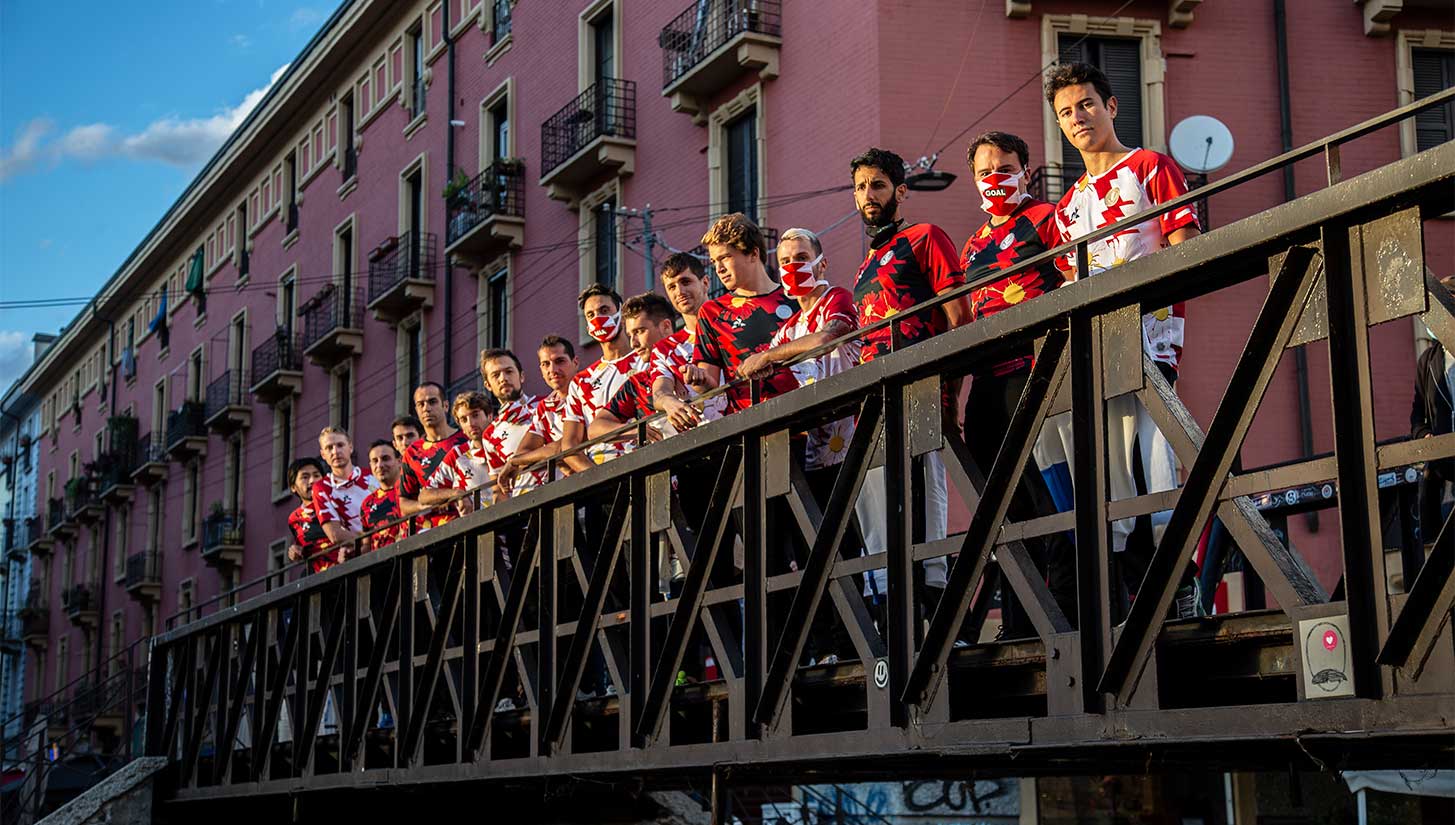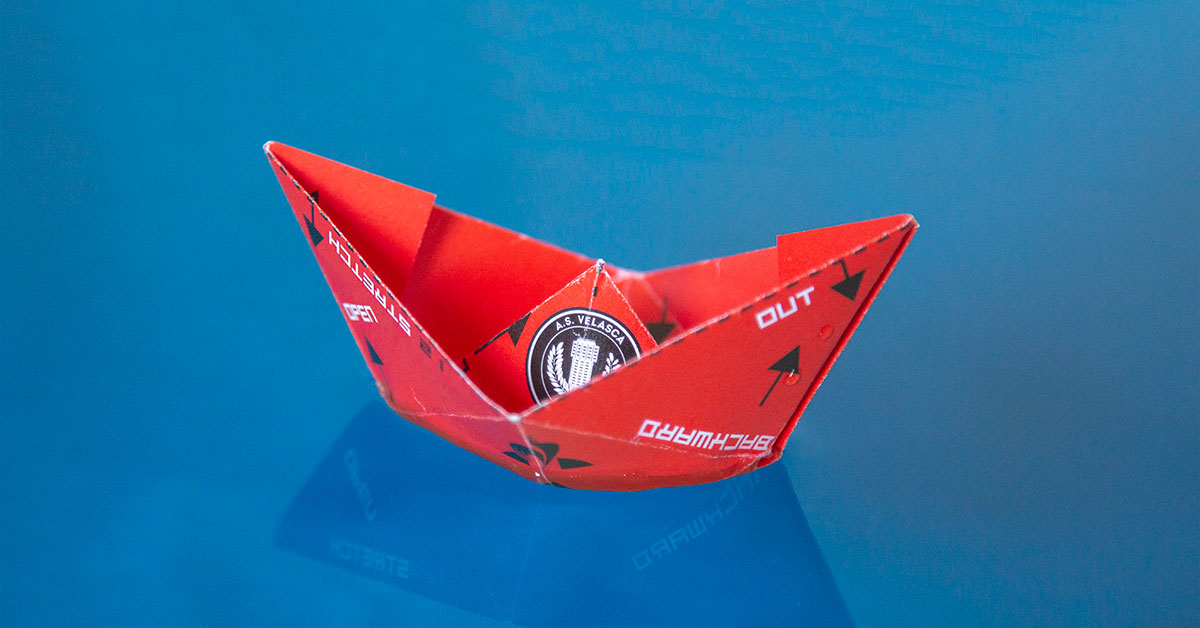 What have the club's artists been working on, and are there new designs since Velasca last spoke to Urban Pitch?
During the lockdown we asked all our players to draw their own Torre Velasca. Seven months after our last official game, our footballers played with a collage of their drawings made by the artist Francesca Belgiojoso. Nineteen jerseys were printed, and they are not for sale.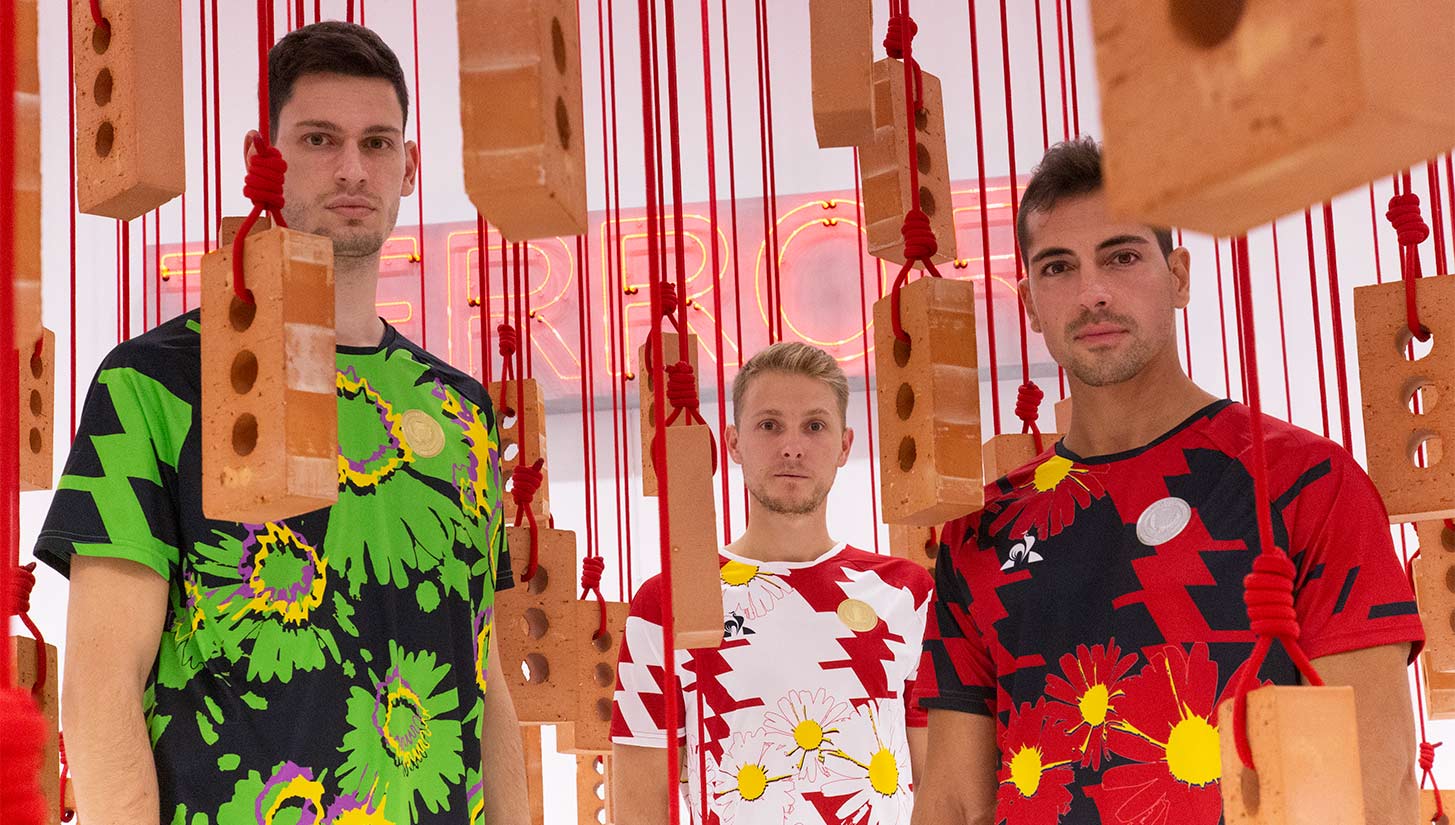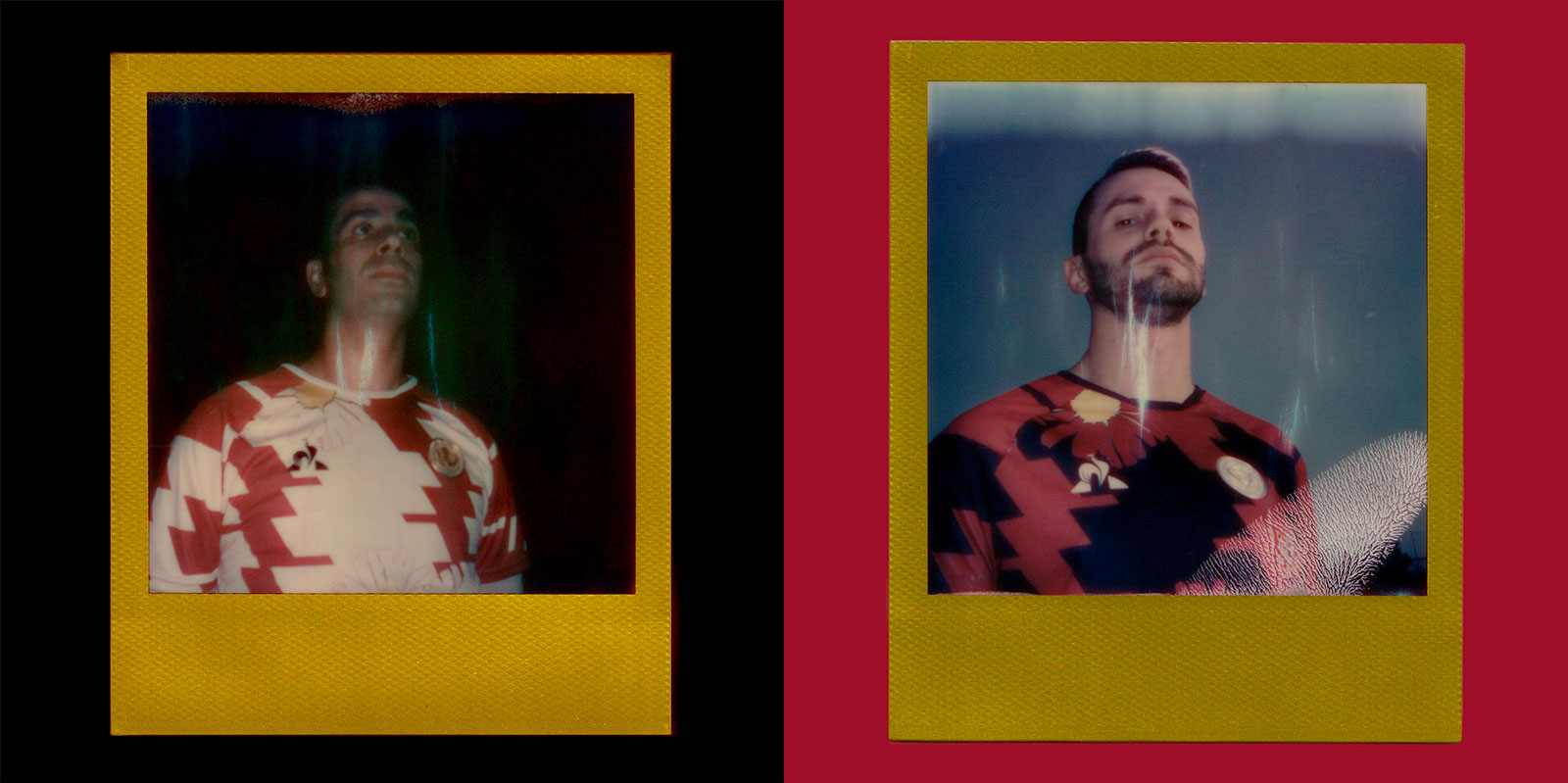 One week ago our new jerseys were unveiled, designed by Kendell Geers. Our collaboration started during the lockdown. Today our players are playing (and, at the moment, losing) in them. For the first time, we are wearing our fragility on our sleeve, but our players are feeling more powerful and united than ever.
But the jerseys are just the tip of the iceberg. The club's artists are creating new objects utilizing the uniqueness of the season. Thomas Wattebled has released his bench extension for (one) artist, while Andoni Maillard is working on a blanket for this winter, and Adrian Smith is struggling with a "wild" megaphone. Last but not least, we are planning to release an app thanks to Kevin Martin.
Be sure to stay current with AS Velasca on Instagram, Twitter, and Facebook. 
Photos courtesy of AS Velasca.