In the growing scene of amateur clubs with a heavy fashionable side, perhaps no other is more significant than AS Velasca. Like their counterparts Calcetto Eleganza, Guerrilla FC, and Le Ballon, the Milan-based collective plays in both local and international matches, but their true focus lies in the appreciation of art and street culture. We were at their recent new kit unveil, and got a glimpse at just what makes them so special.
Milan is a city known for many things — fashion, nightlife, calcio — and immersed within it all you'll find AS Velasca.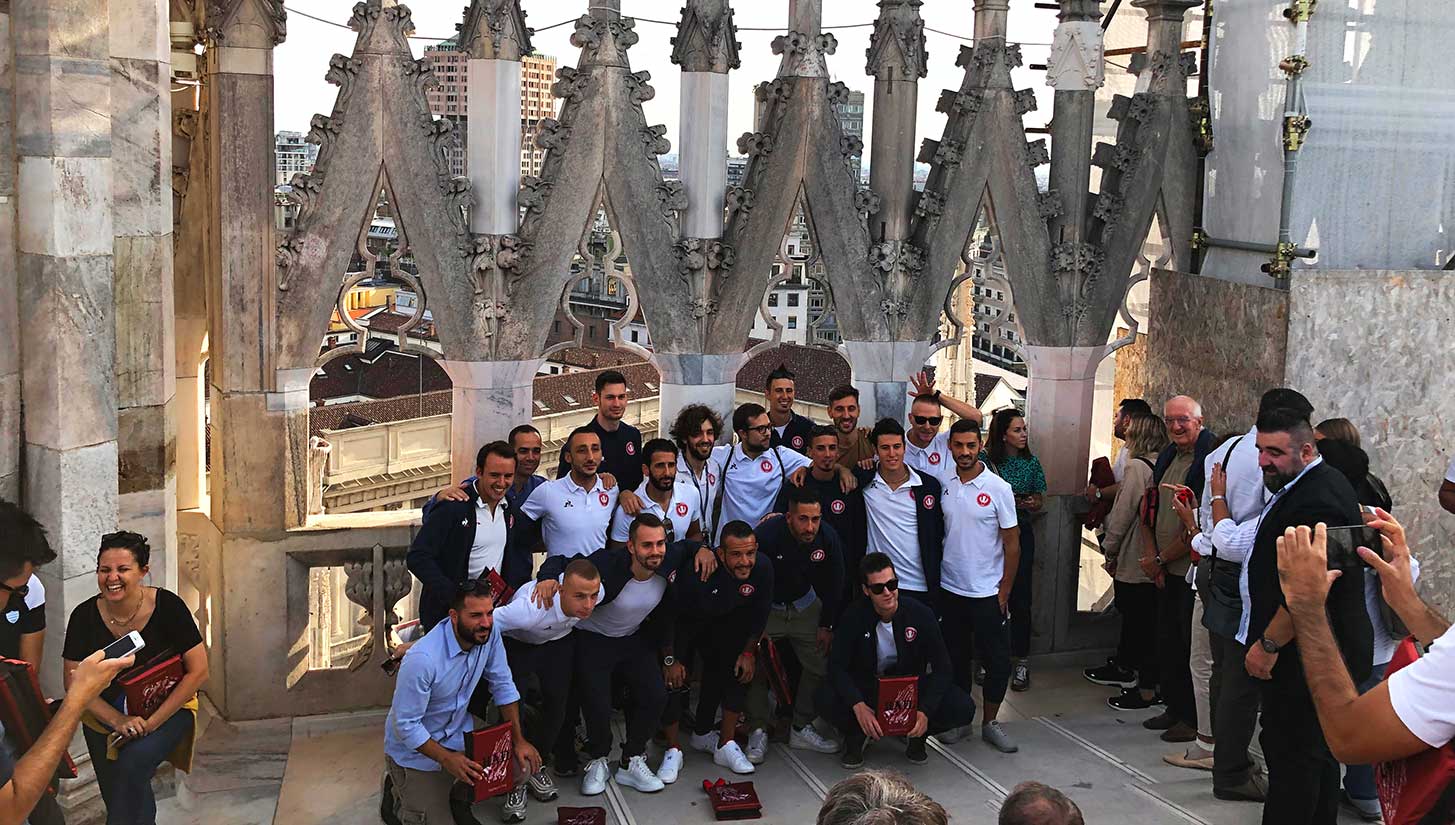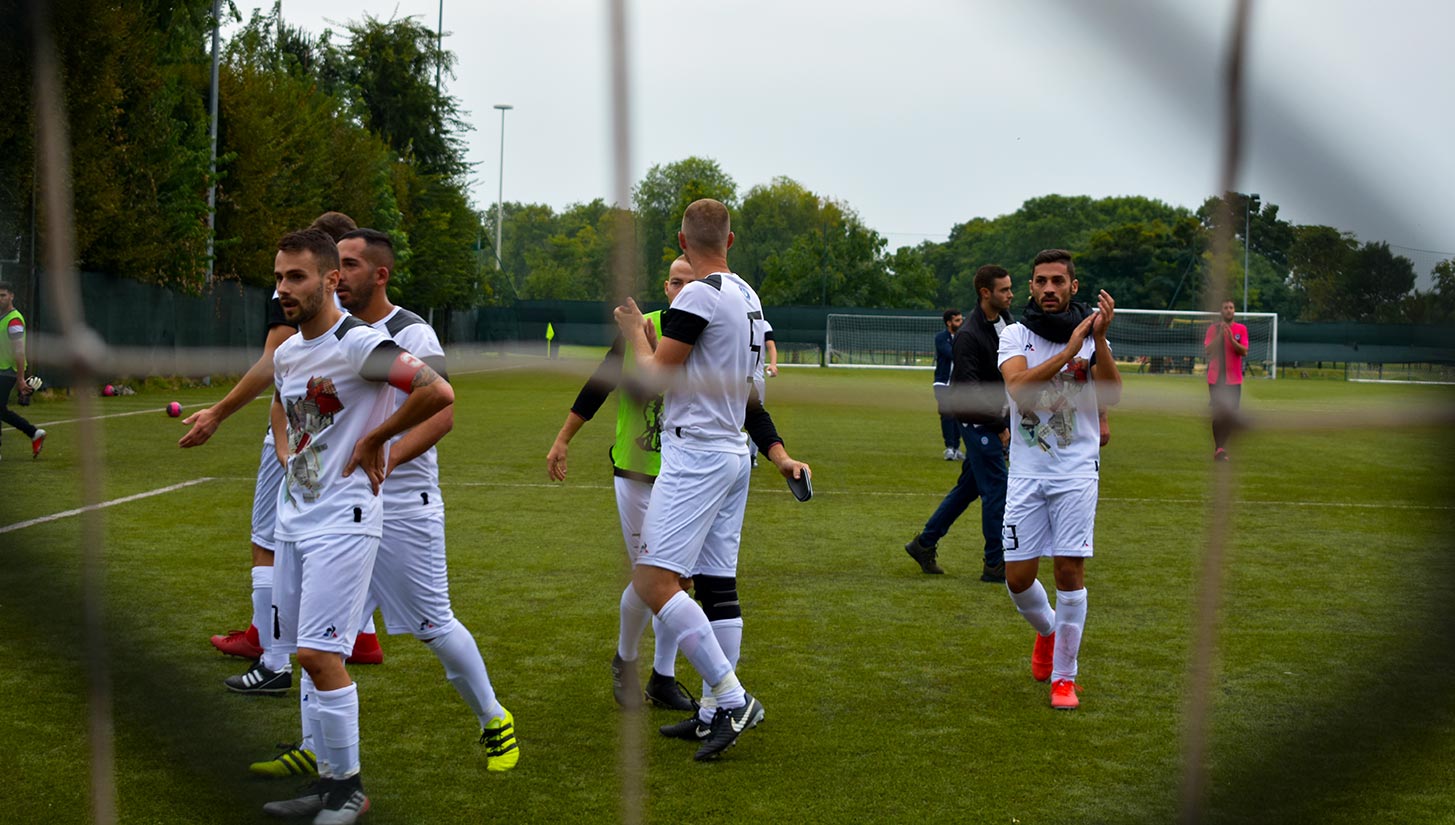 If football is considered more than a game, in Italy goes a bit beyond and acquires a new dimension. In a city ruled by two of the most successful clubs in the world, there is an alternative scene for a team that projects football as an empty canvas and calls action to artists from Asia, Africa and Europe. Although based in Northern Italy, this collective doesn't have a border.
AS Velasca is a 360-degree project, which is reflected in its manifesto, "Our pitch goes beyond the lines." Do not try to follow the team on the top-flight divisions of Italian football, it is not their habitat. The city of Milano is where Velasca performs every season, and the Lombardian capital is the stage for an abundance of creative acts carried out by the club and its artists.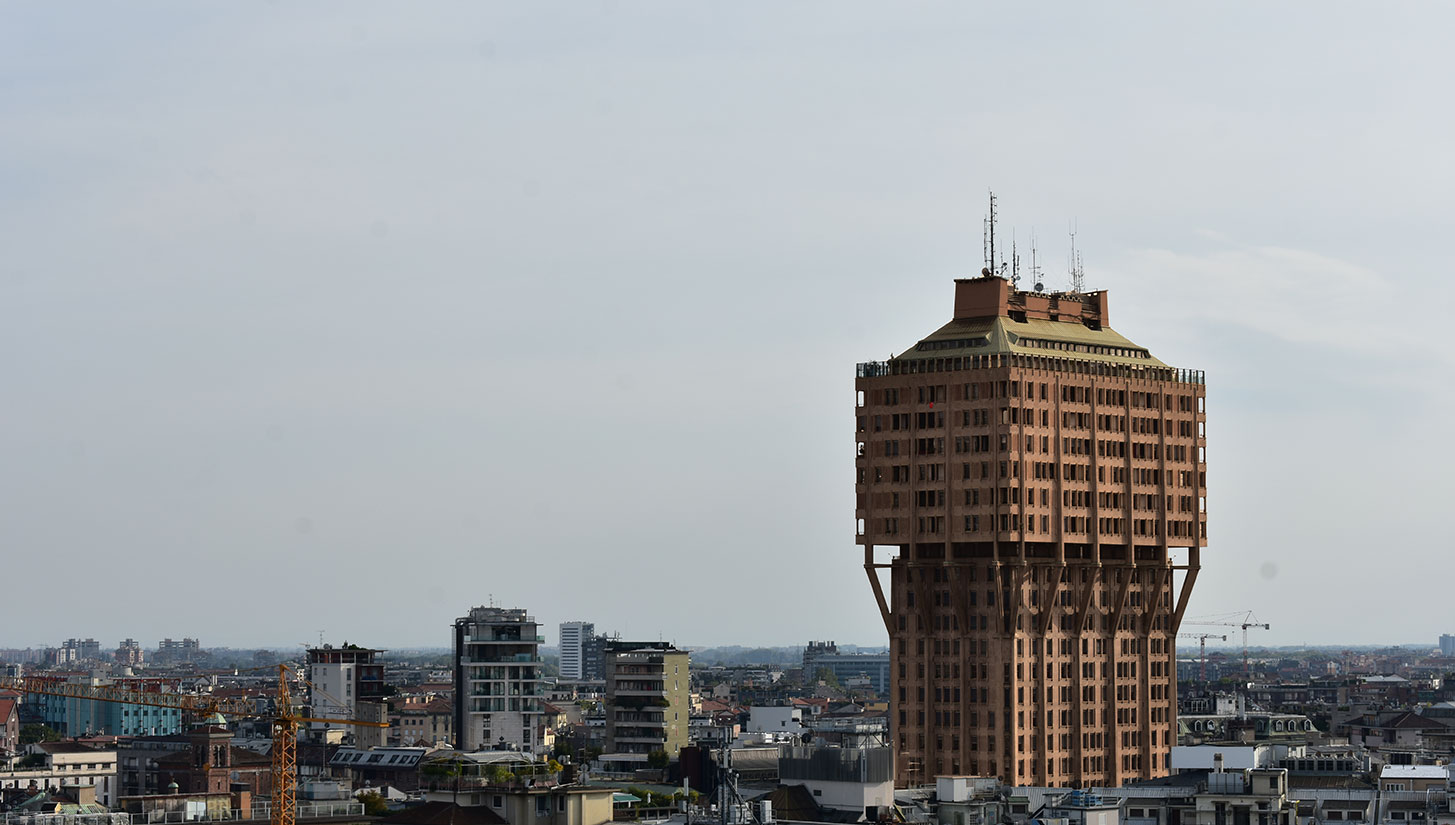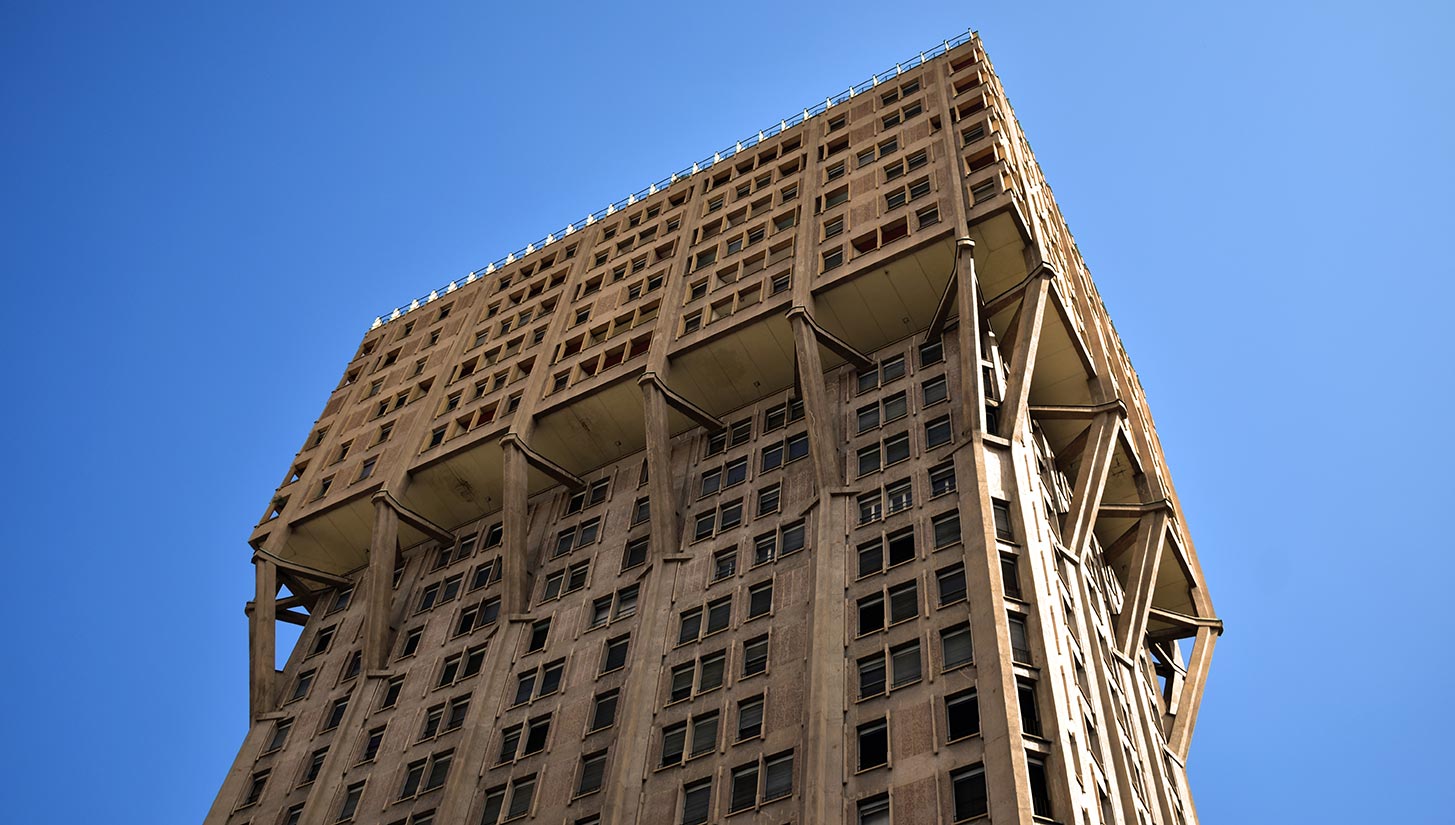 Established in 2015, the team adopts the name of the Velasca Tower, probably one of the most controversial constructions in Milan, one that is barely accepted by the citizens. Built in 1958, Torre Velasca is a symbol of brutalism style and a pillar of Italian modern architecture. An illustration of the tower serves as AS Velasca's crest, while a laurel wreath surrounding it gives a genuine character to the club.
Recently, AS Velasca has made the journey to South Africa organizing a game to play against Soweto Stars, a team which has adopted the philosophy to play football within the community and embraced the idea to enjoy the game similar to how the Harlem Globetrotters do. The match in Johannesburg was an unforgettable experience for all involved, and is just one way Velasca is able to weave incredible stories around the ball.
It was far from the first international match the club has taken part in, having played against similar creative-driven clubs like Guerrilla FC and Le Ballon FC in the past. Not focused on winning or losing so much as appreciating the beauty of the game, these friendly matches have connected like-minded creatives from opposite ends of the globe.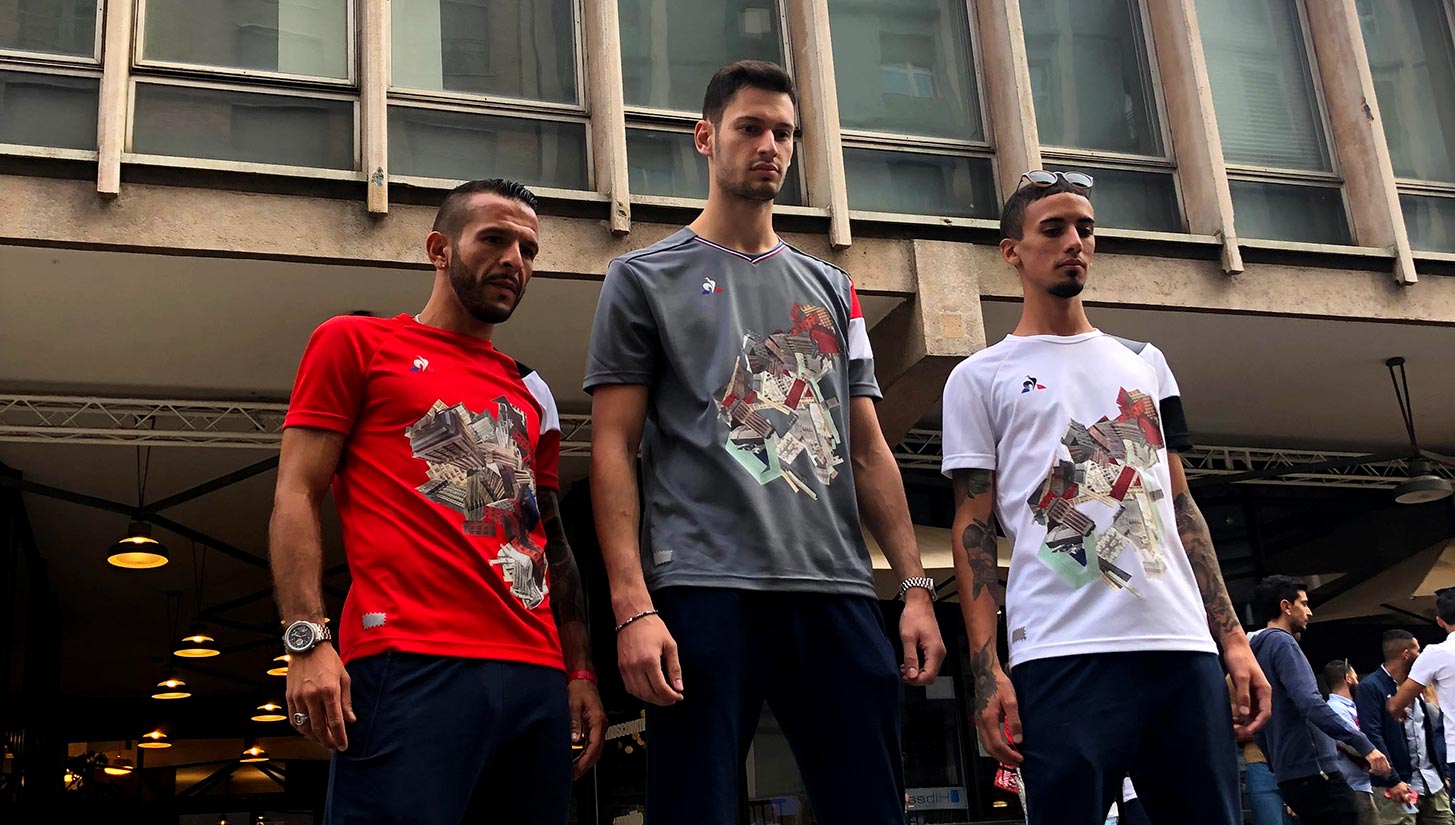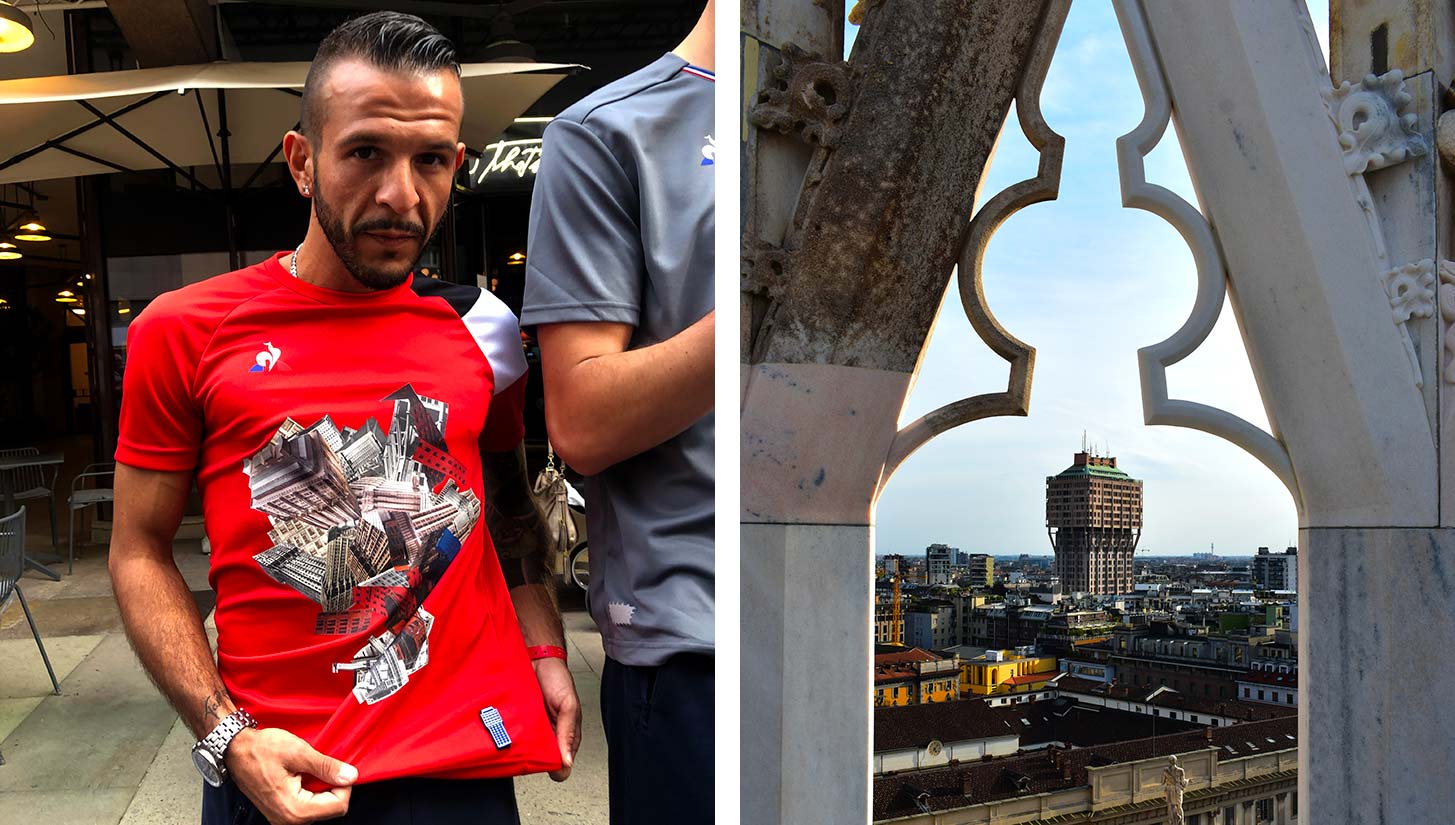 Of course when you put together artistic individuals on a football club, the kits are sure to reflect that, and AS Velasca's take it to another level. With a technical sponsorship from Le Coq Sportif, Velasca has obtained a unique status in the world of football, one that allows them to be completely free to design and express any kind of message or work of art on their shirts. Freedom of expression for an amateur football team sounds crazy, but the right for any artist to express themselves through a shirt turns the kit into a blank canvas.
For the club's latest release, 400 football shirts transformed into unprecedented artworks, 200 serving as Velasca's away kit and the other half for home. To a certain extent, the players and fans become art collectors when they buy a shirt, an easy gateway into a very expensive hobby.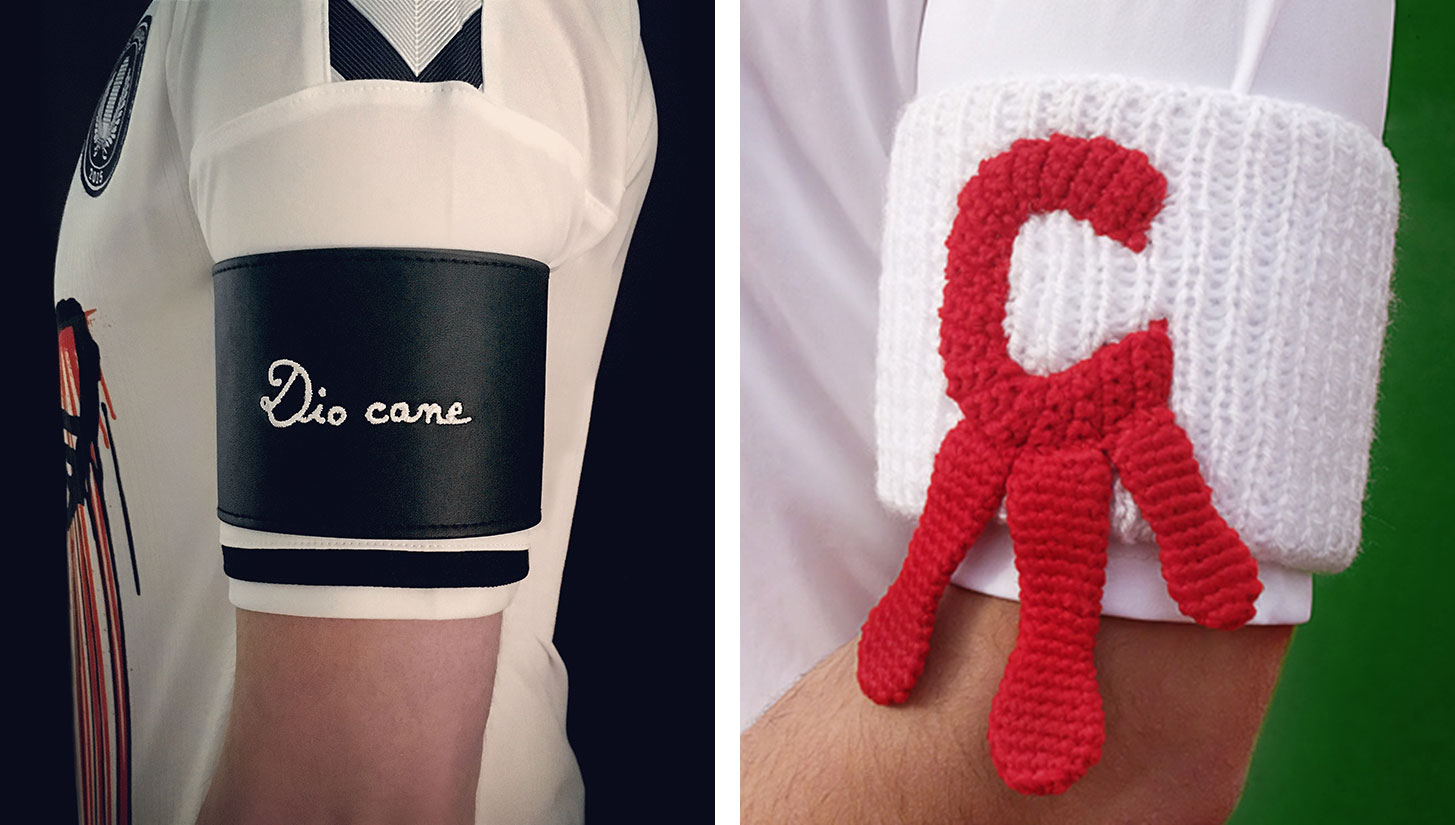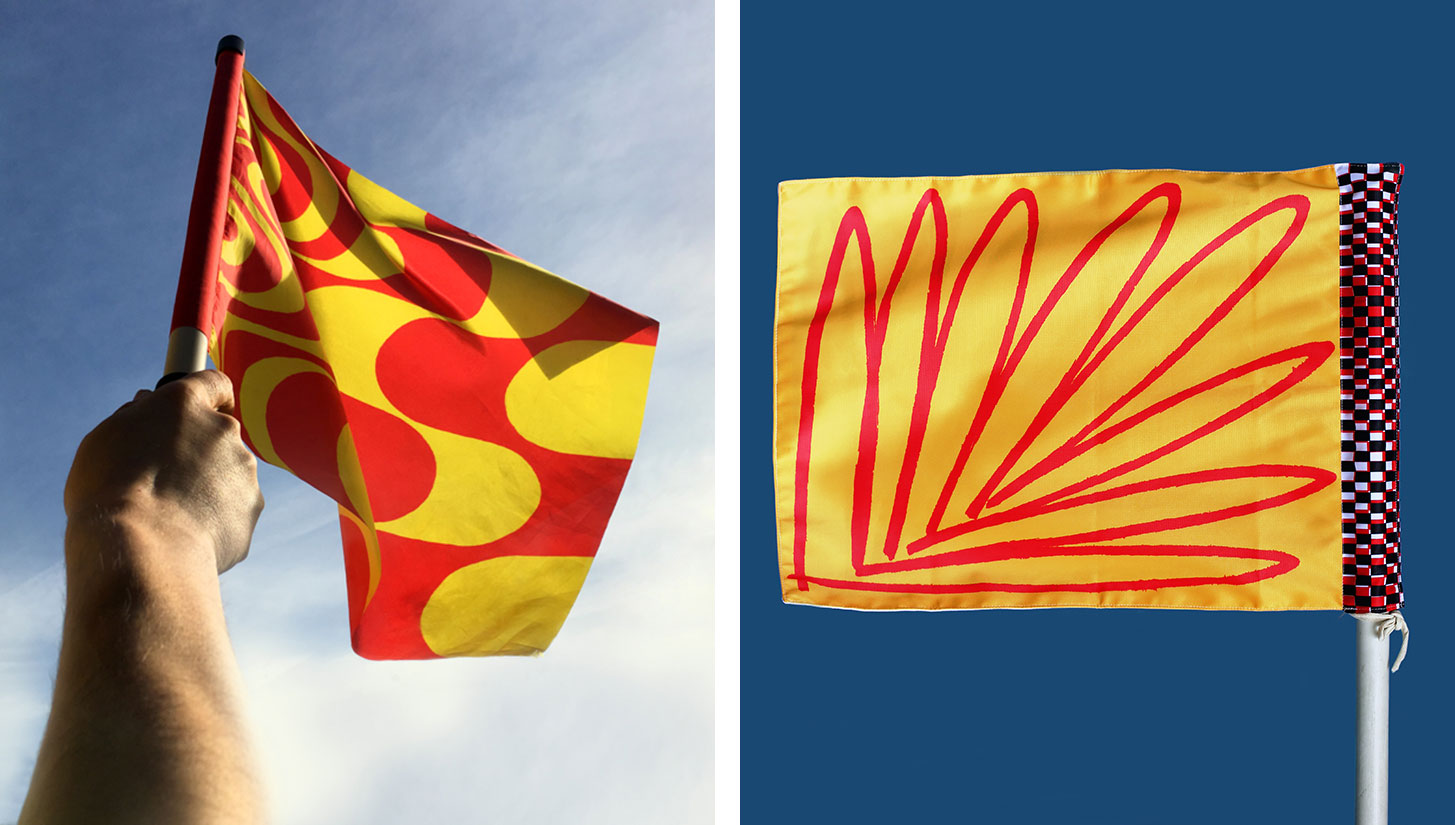 But that's not where the art stops. Everything from captain's bands to linesman's and corner flags to referee coins have been commissioned by the club's vast lineup of artists, with enough works to fill a museum gallery. How many other amateur clubs do you know that have their own custom typeface?
Having been covered by international media outlets including FIFA, Gazzetta dello Sport, Copa90 and These Football Times, many more are becoming hip to this emergent team whose ambition is not to lift trophies, but to spread the game beyond the chalk lines.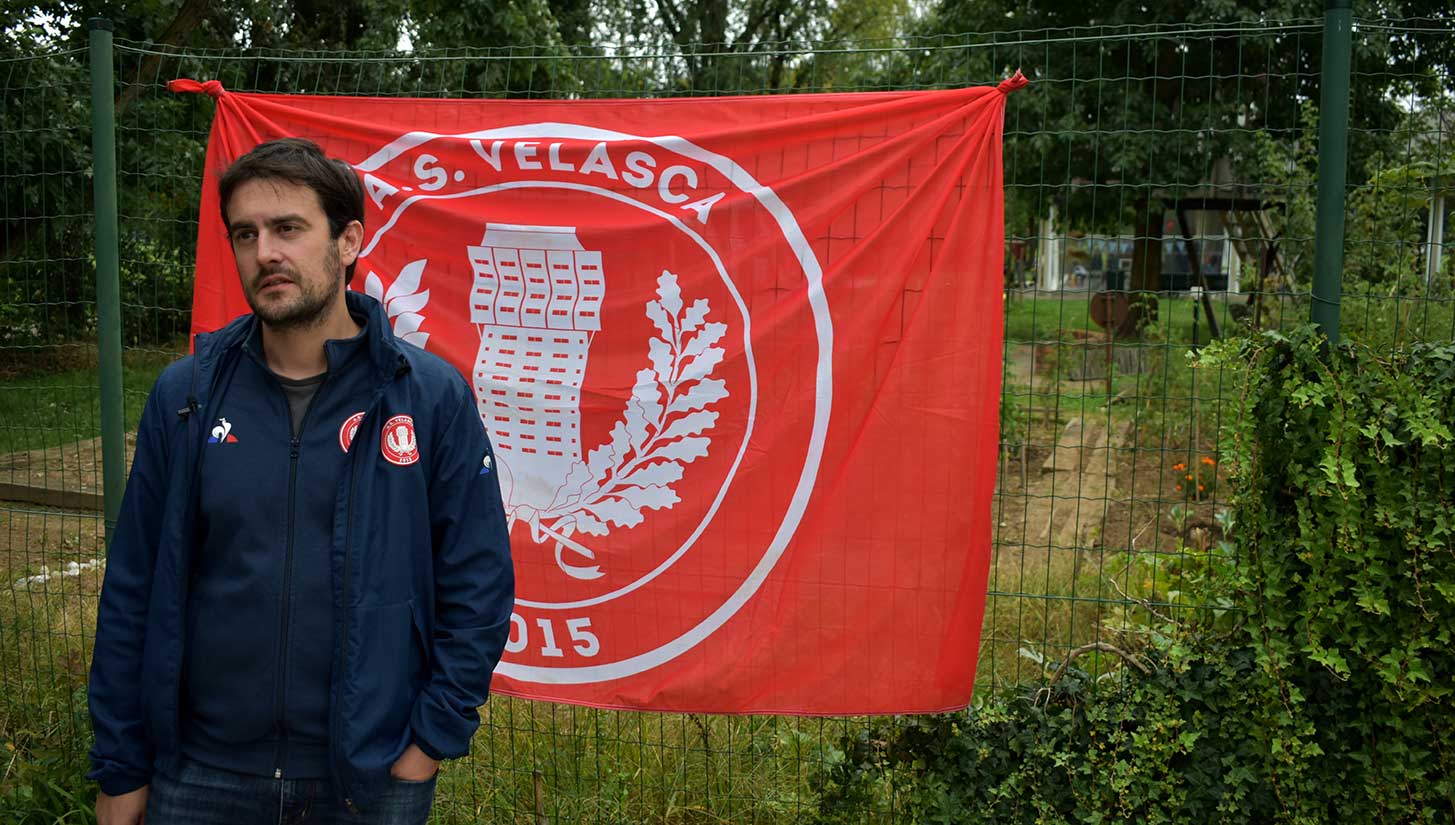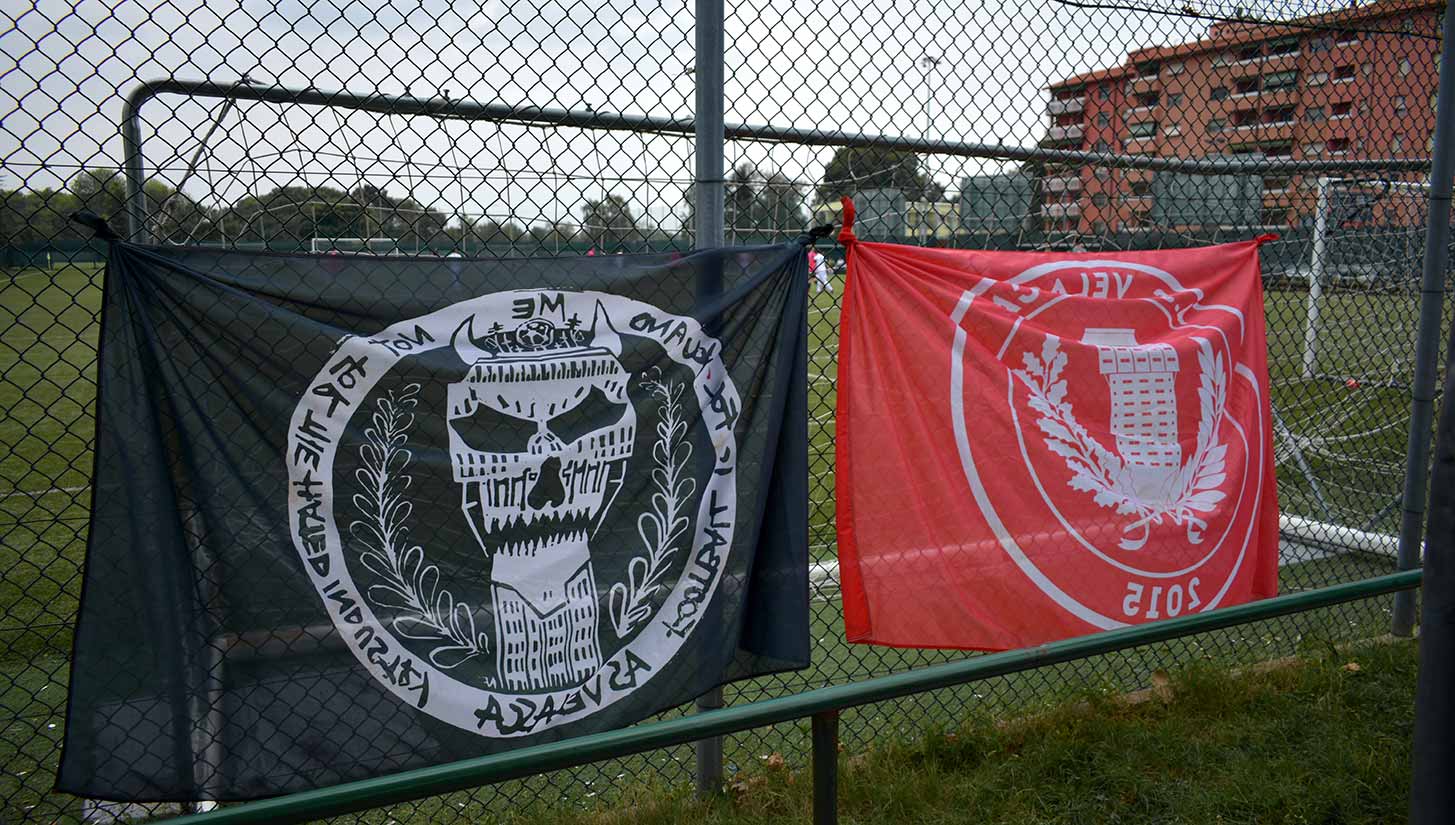 Velasca is taking part in a new soccer scheme for devoted fans who support art, making it accessible for all in the way the club envisions it. As the president of the club Wolfgang Natlacen observes, "The shirt becomes the canvas for the artwork." A message of euphoria on a football kit.
Pick up the 2019/20 AS Velasca kits via their online shop.