A play on the memorable car troubles faced by the one and only Mario Balotelli, Tens Club's latest release features a pinstriped work shirt with "M. Balotelli's Auto & Body" emblazoned on the back.
With eccentric personalities rife throughout football, standing out can be difficult at times. Not for Mario Balotelli. While he has proven to be one of football's more formidable strikers, his off-pitch antics have transcended his virtuosic play on the pitch.
From throwing darts at youth academy players to setting off fireworks in the bathroom of his home, there are countless incidents that have added to the legend of Balotelli, who has become one of the most polarizing figures in the game today. Many of these stories include his famed car collection, which ranges from Ferraris to Bentleys in paint jobs and vinyl wraps as unique as Balotelli himself.
One such occasion comes from 2010, when he crashed his Audi R8 just days into his new contract with Manchester City. Upon the police's arrival, they found £5,000 in the Italian striker's back pocket. Balotelli's answer as to why he had it? "Because I'm rich."
Inspired by the supreme hubris and one-of-a-kind persona that is Mario Balotelli, New York-based football creative collective Tens Club released an auto mechanic-styled work shirt with "M. Balotelli Auto & Body" printed on the back along with a Tens Club patch on the front.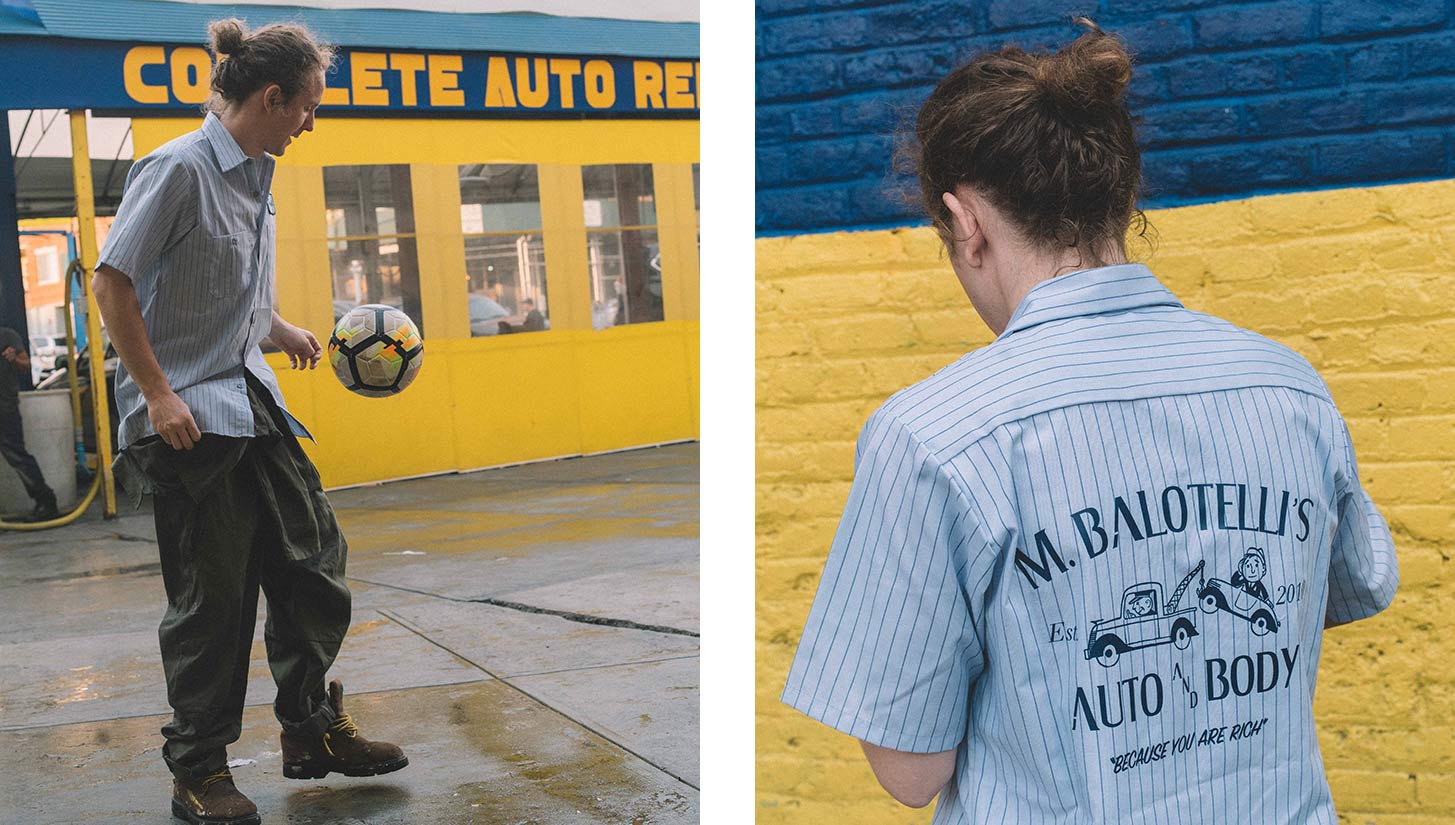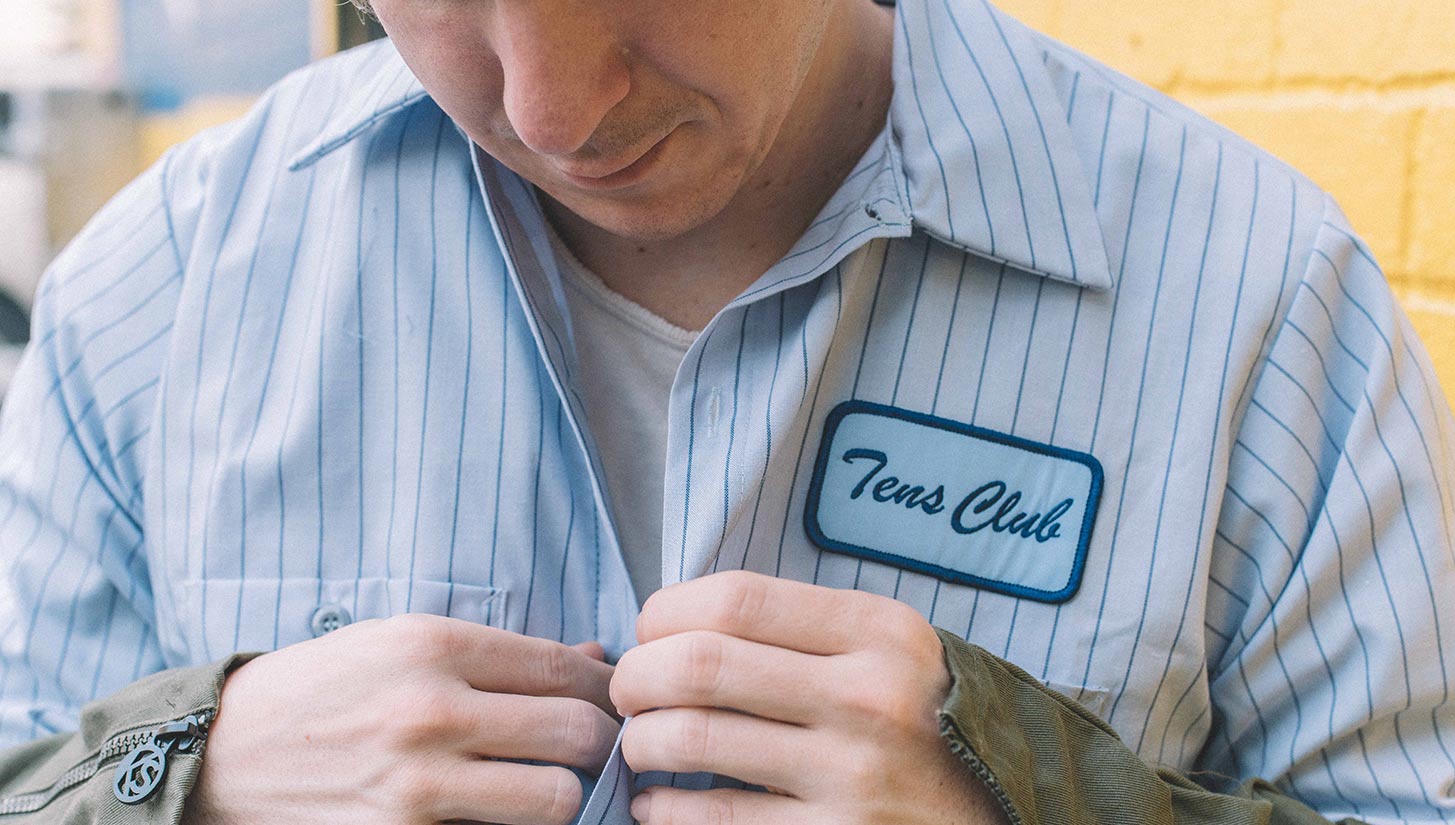 The shirt once again proves that Tens Club is far from running out of creative ways to infuse football into fashion. You can get your hands on one exclusively through their newsletter, which you can subscribe to via their website.
Learn more about Tens Club here.