At just 22 years old, Alexander Wessberg has nearly eight years of freestyle experience at the highest level. Although he amassed a reputation as a bit of a wild child in his early days, he has since matured into an established pro at the forefront of the unique Finland freestyle scene. 
Alexander "Sander" Wessberg is one of freestyle's more eccentric characters. Starting at 13, Sander has steadily become a seasoned veteran along the way, evolving from a brash young rebel to a level-headed soul dedicated to developing freestyle in his native Finland.
Wessberg, who even admits his immaturity when he first started out in freestyle, has also recently taken on a couple of youngsters under his wing in a bid to help pass on his knowledge and give them the guidance that he did not have at the start of his own freestyle journey.
We had a chance to speak with the 22-year-old Finnish National Champion and recent IACT (Intermediate Air Combos Tournament) Champion about his personal growth over the years, unique recovery methods, and the growing freestyle scene in Finland.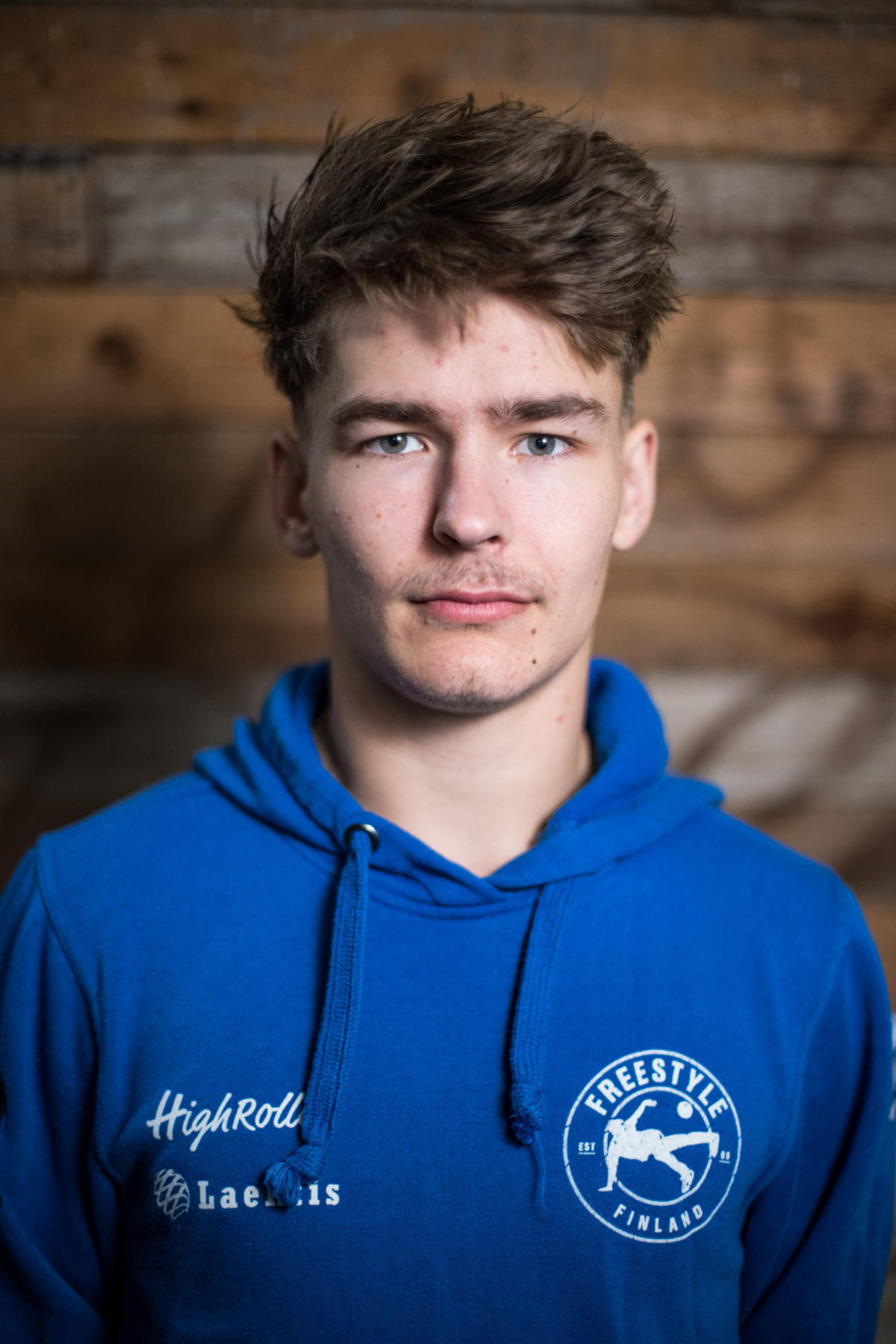 Urban Pitch: As we always have to ask, how did you manage to get into freestyle football?
Alexander Wessberg: First of all, I was a normal kid that was interested in team sports that involved a ball. My two main ones were football and handball. I started both sports when I was something like 8 years old.
Somewhere around 13, someone asked if I could do an Around the World and showed me one. I was shocked. Of course I thought I would do it with a maximum of three tries. That didn't happen for sure (laughs).
I kept training and after two or three weeks, I went back to the guy and asked him the same question, and, with a bit of luck, did two ATWs in a row on the first try. He didn't even try to respond, which made me very proud of myself.
During school, I was a bit of a lonely child, and I remember spending maybe a year on my own at lunch time just juggling a football and trying basic tricks. I didn't know that this could have been seen on YouTube under the name of freestyle football. Next summer in 2009, I was told about a competition in the city where people would be doing these tricks — Red Bull Street Style. I entered, and despite losing my first battle, I was just amazed by the others and found the whole thing really eye-opening.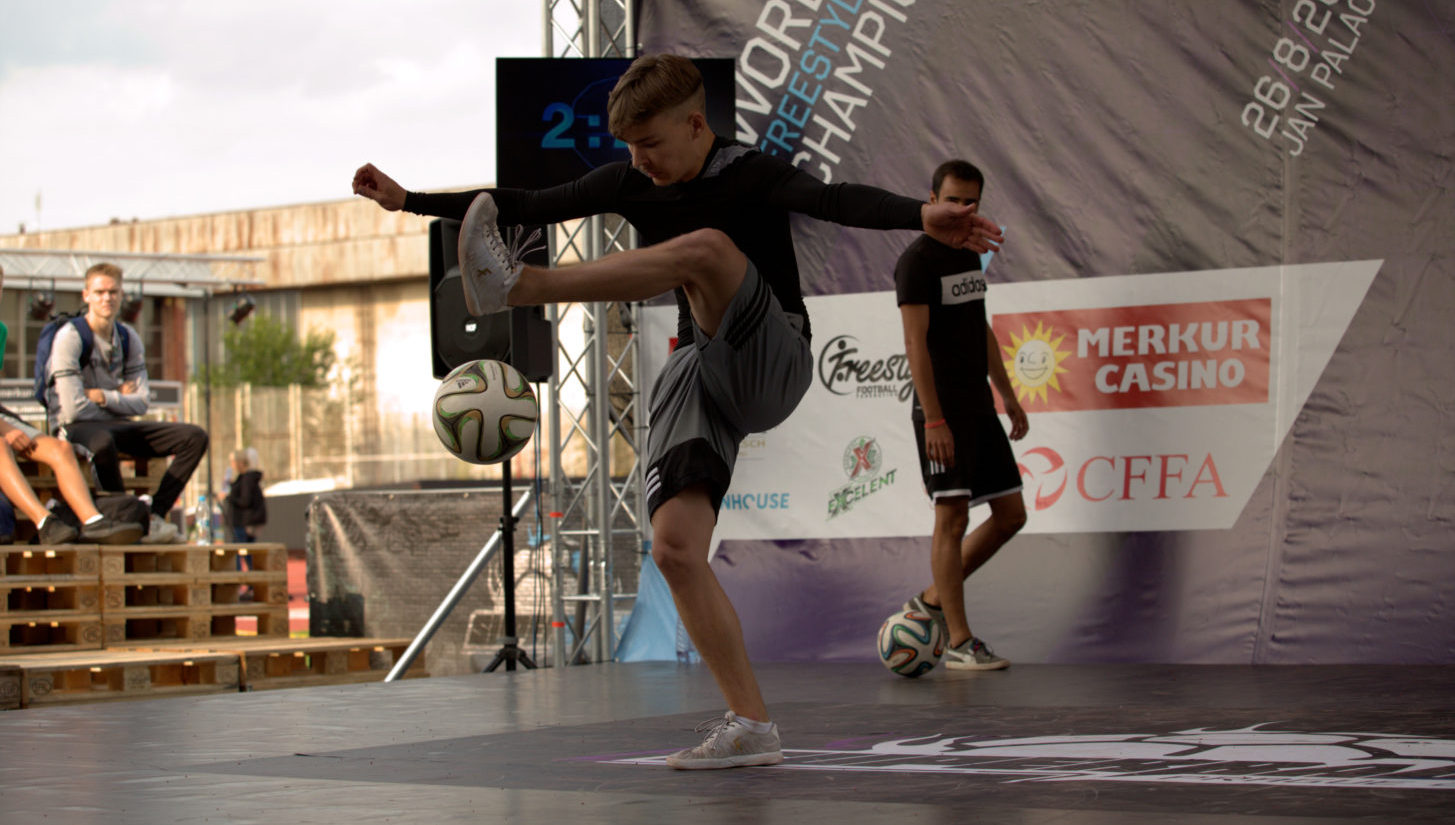 And this has become a full-blown career for you now?
Yes, it has become a career and a job for me, more seriously in this year. I mainly get my expenses paid by my main sponsor, who has believed in me, and a few things for free from my other ones. I'm very grateful for this, because it gives me peace of mind when I don't need to worry about paying for food or the bills every day.
I always try to do performances when I can, and in the summer I can earn a lot of money from busking (street performances). I am now also a referee in the highest handball league in Finland.
How important do you think sponsors are to a freestyler?
Of course there are other ways in which you can earn from freestyle, both financially and non-financially, but as I mentioned earlier, for me a sponsorship goes a long way. However, I wouldn't say that you need a sponsor to be considered an amazing freestyler though.
To have a sponsorship of some kind is helpful in that it enables you a bit more freedom to perhaps focus on other things. For me, I have been heavily involved in developing the organization and community of Freestyle Finland and now we are really starting to see it grow in many ways.
However, away from the sponsorships, many freestylers are keeping up their passion even with smaller paycheck than they would get from a normal job, which I respect a lot, because their passion is that strong towards the sport.
Tell me a little bit about how freestyle has molded you as a person? I get the impression over recent years you have shown a much more mature side to you.
Haha thanks! Yes it has been a very big part of my self-image as it has been probably the biggest thing in my life for almost eight years. My best friends and best memories have all come through freestyle football for sure.
But you are not wrong, at first I would say I was a very selfish and narrow-minded teenager in the past. Even when I was getting more and more skillful, I would come across as quite arrogant and one of those kids who couldn't keep their mouth shut for a second.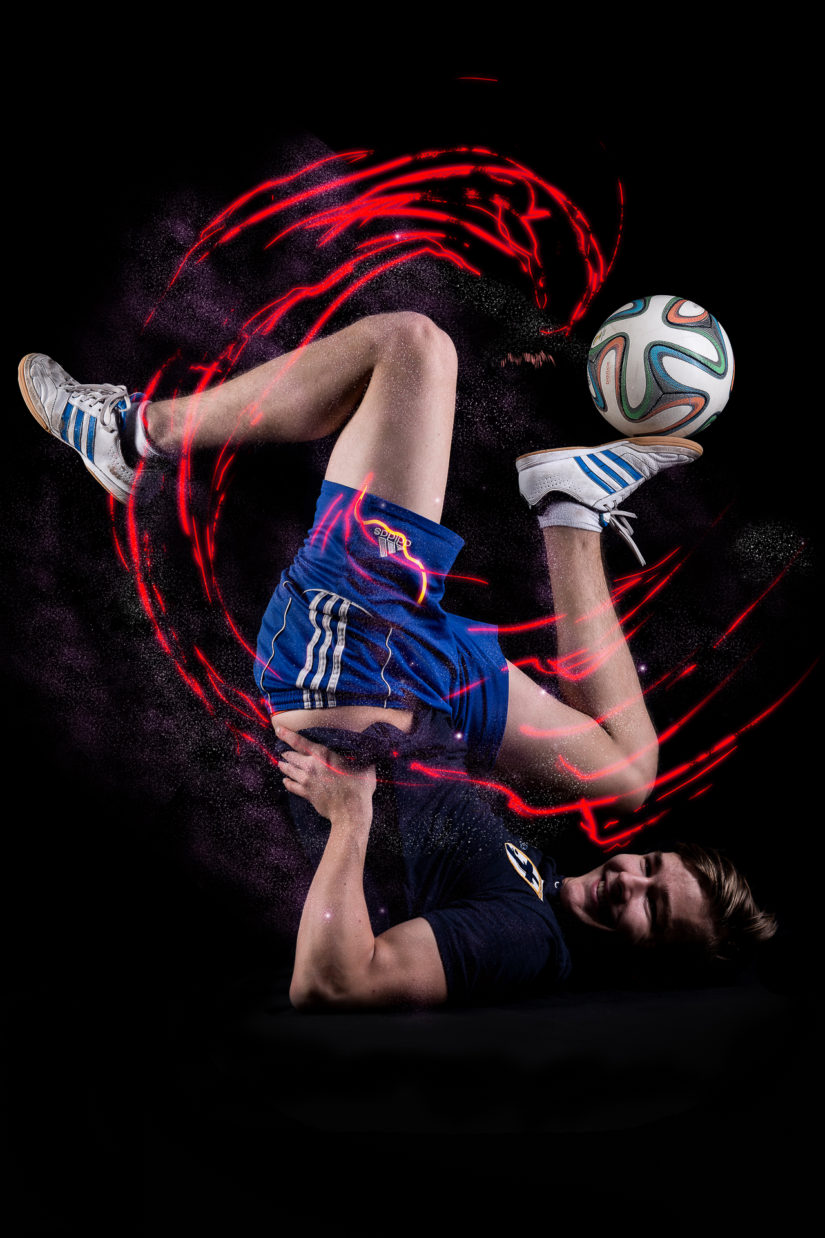 What are some learning experiences you've had through freestyle that have allowed you to mature as a person?
I have gone through the three biggest learning experiences in life, all via freestyle football — heartbreak, empty pockets, and failure.
One of the worst moments for me in my freestyle career was last year at the Red Bull Street Style World Finals in London. I was warming up for the most important battle of my group against Fahad from United Arab Emirates, and I felt really good. But then I went to finish a combo and trod on the ball horribly and my ankle was destroyed. I still went to the stage without being able to even walk properly, although I lost 2-1 on the votes.
What made this the biggest experience that has shaped me as a person was the recovery process. It took two to three months before the pain in my ankle went away. I was disappointed I couldn't compete in European Championships a week after, as I'd been training hard for that too. It was also hard mentally to get over the fear of having a blooper like that again. It definitely took some courage. You learn more from a loss than a win right?
What's it like living in Finland? I heard it's one of the countries that gets the fewest amounts of sunlight hours. Does this affect your training?
Yes this is very true and yes, it affects training. In the summer time we are the happiest people on earth, but during winter it is so depressing. On the summer solstice, we have sun for 24 hours (Midsummer), and each day after that it gets darker. On the winter solstice, we have darkness for 24 hours, and each day after it gets lighter.
This can really mess up your body clock sometimes. Right now it's probably the worst time of the year as it's changing to autumn. It gets really dark by 6 p.m., and we've already had a lot of snow. Even when it's sunny it is too cold to train outside — unless you want to be like a Russian freestyler (laughs).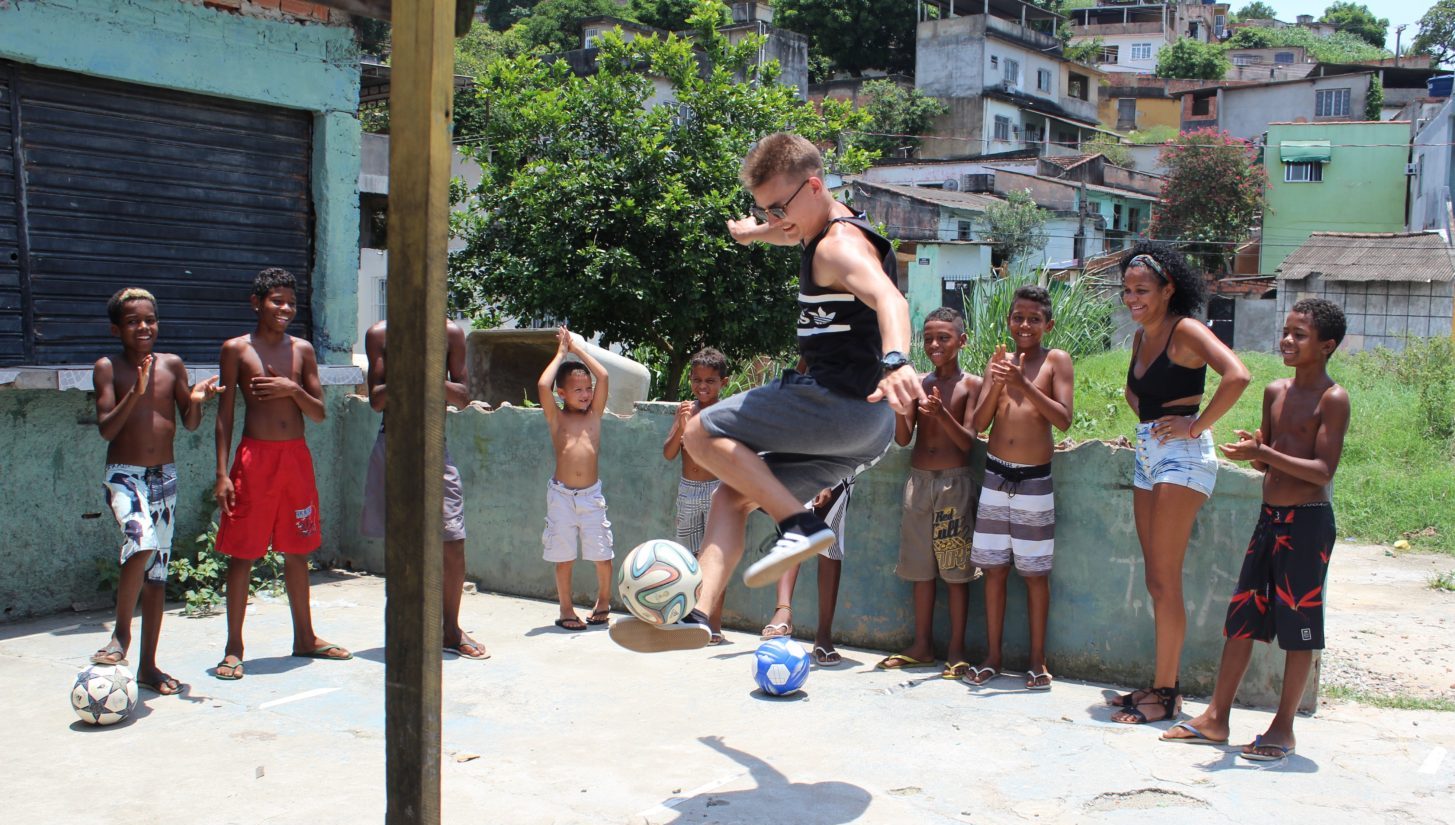 I have to ask, what's that battle cry you Finnish guys always do for each other just before one of you is about to battle at a competition?
Well, if you are familiar with the Icelandic clap that they do in football, we are kind of doing the same. Just one clap at the same time, and we yell the name of the guy who is about to battle. I totally love the spirit we have in our group and what we bring to the international events.
Another testament to the awesome Finnish freestyle scene is how professional you guys look each year at Super Ball turning up in your matching kits. How did that come about and who designs them?
From the very beginning, many of us have been dreaming of making freestyle football huge in Finland. The kits are very much a part of that. There are a lot of people who have given us their time and resources to help support us. I'm not sure who specifically has been designing them but we have been working with some super talented people and we love the look of them.
So that crazy contraption that we first saw you bring to Lubasz Freestyle Night, the thing that is like a foam roller that you claim can only be bought from Finland, what is that?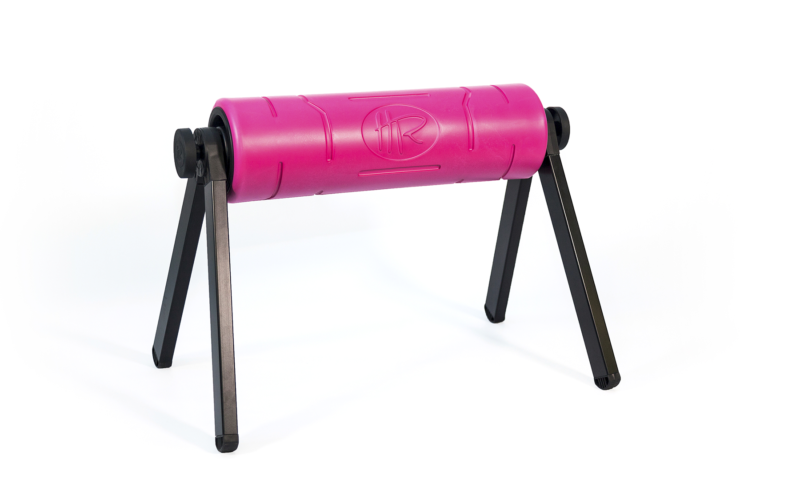 Ha! I'm glad you remember the product. It's called HighRoller and it's a game changer for recovery from trainings. I recommend people check them out and let us know if they are interested in these products, because we would love to share them with the community outside of Finland.
So you competed in IACT this year and I really liked your videos for it, you had some mind blowing combos in there. How much different is it to compete in an online competition?
I'm glad you liked them, I was very proud of my efforts in IACT this year and I have been very happy with the feedback I have received. It is a good test because you know with each video you have to be better and keep producing harder stuff. You get to really see people's best as well, unlike some in-person competitions.
What are some of your goals in the future, both freestyle and non-freestyle?
I think that specific goals can possibly set yourself up for failure when they don't go to plan, especially because there are countless unexpected things that come up in life.
Of course having goals and staying motivated are important, but there's more to it than just that. Competitions, for example, do not always show you at your best, so I try not to expect too much or be disheartened from them. I just want to enjoy every day and still do my best in freestyle football and enjoy its community.
As for non-freestyle stuff, I would like to be even more happy with my life than I am right now, and I think I could be even more thankful for everything. I'd like to stay healthy and be able to live the life I want to live with the money I earn. Maybe falling in love with the right girl would be nice too!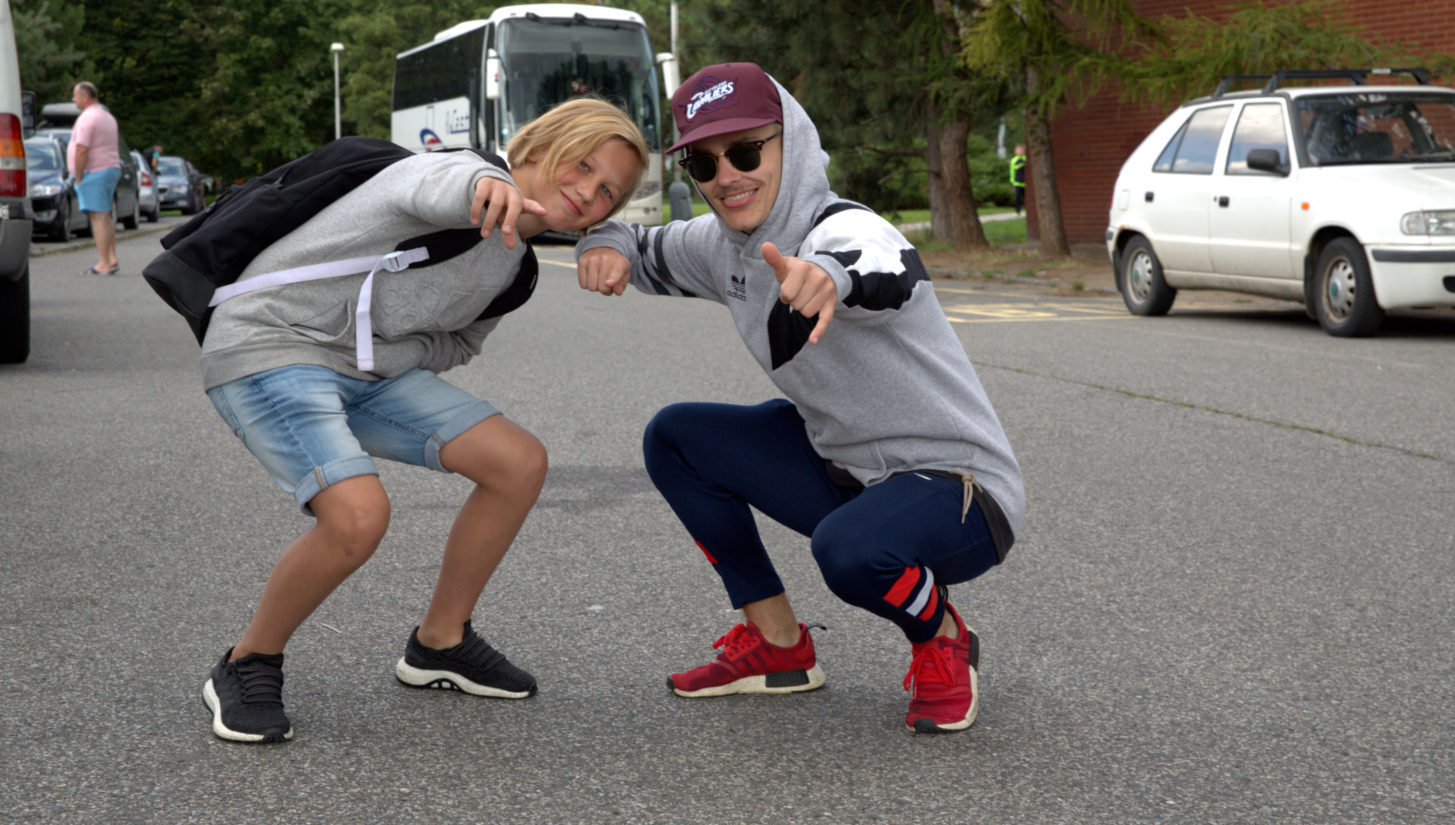 For more on Alexander, follow him on Instagram.