On Thursday night, Adidas hosted the L.A. leg of their Tango League tournament, a worldwide campaign that gathers young talent from around the globe in a rapid-fire, intense 5-a-side street tournament.
Open to girls and boys ages 16 to 25, the Tango League gives athletes with the skill, but perhaps not the platform, the opportunity to showcase their talent, increase their social media following, and for a lucky few, the chance to be an Adidas-sponsored athlete.
Situated in an unlit alleyway of the Arts District, a popular spot for repurposed warehouses used mostly for hipster galleries and craft coffee shops, Adidas' L.A. event transformed one of these grand concrete spaces into a street soccer mecca—in it, two street football courts, an Adidas shoe trial, a room brimming with Adidas gear, food trucks in the courtyard, and plenty of asphalt for local ground movers and freestylers to practice their tekkers.
Even the pros, we watch them and we're amazed. —r. mendiola, L.a. Galaxy
At the center of the event were seven teams of Tango players—high-level, local recruits, some with experience in the UPSL and semi-pro leagues, others simply raw, homegrown street talent.
"A Tango player is a player that plays with a passion, that isn't intimidated," said Eddie Izarraraz, captain of the Compton-based Street Ballers FC. "[We] find shelter in the sport—we communicate with each other and push one another … we know we can do more than what we think we can. We know that to get to the top we need to put in the work."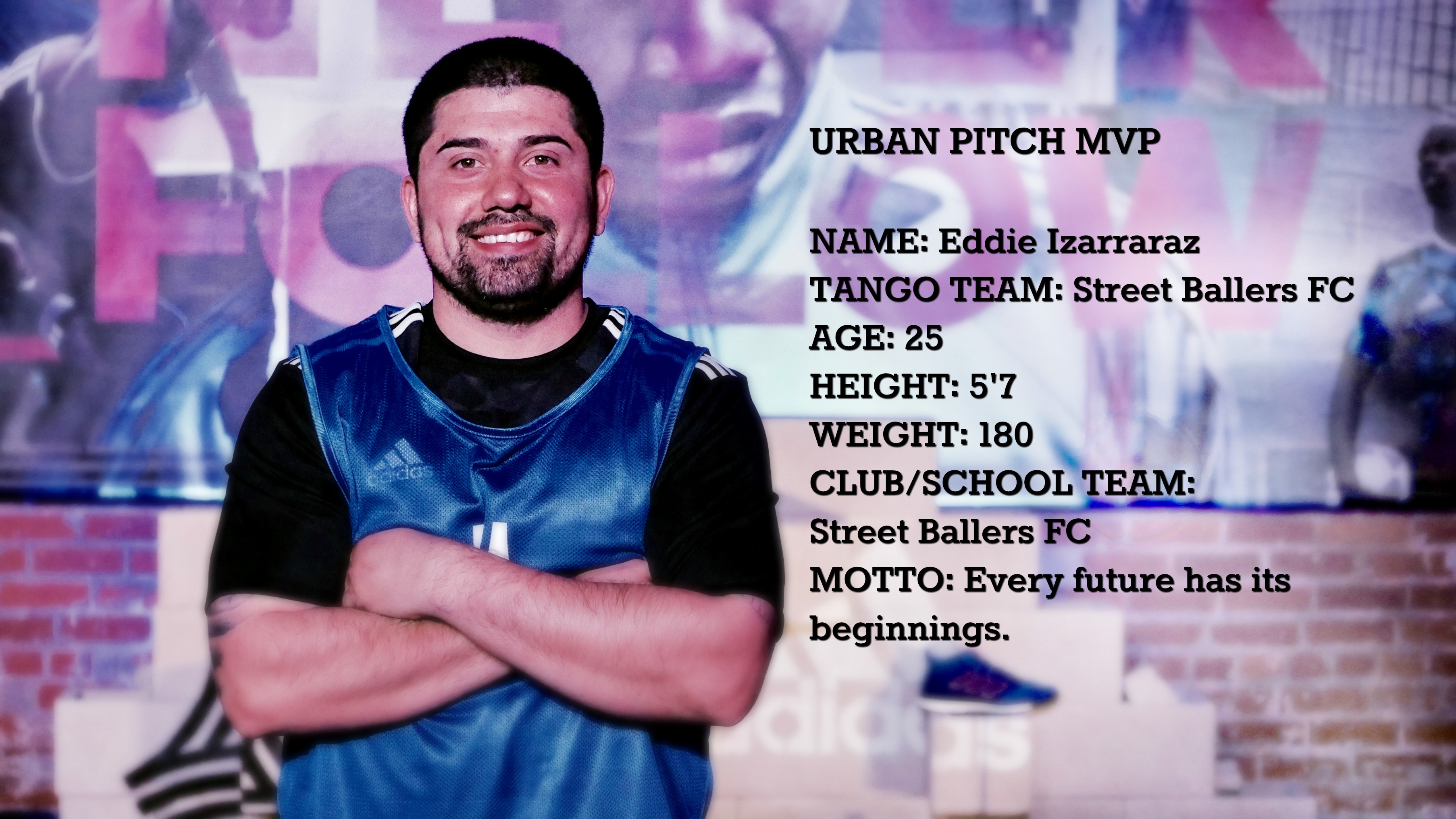 Live sideline commentating was provided by L.A. Galaxy winger Raul Mendiola, UrbanFutsal LA Founder John Lee, NWSL pro Shawna Gordon, and pro freestyler and U.S. champion Alexander Mendoza. The panel was also in charge of voting for an MVP all-star player of the night.
"You can see in the body language they've been playing since they were young," said Mendiola on the competitors. "The movement, the vision, the first touch—all those things, you got to have all that to be a great player." Mendiola went on to extol street players in general, saying how creative inspiration comes from the street scene. "Even the pros, we watch them and we're amazed."
Here at Urban Pitch, we decided to feature some of our hand-picked favorites as the Urban Pitch MVPs of the night.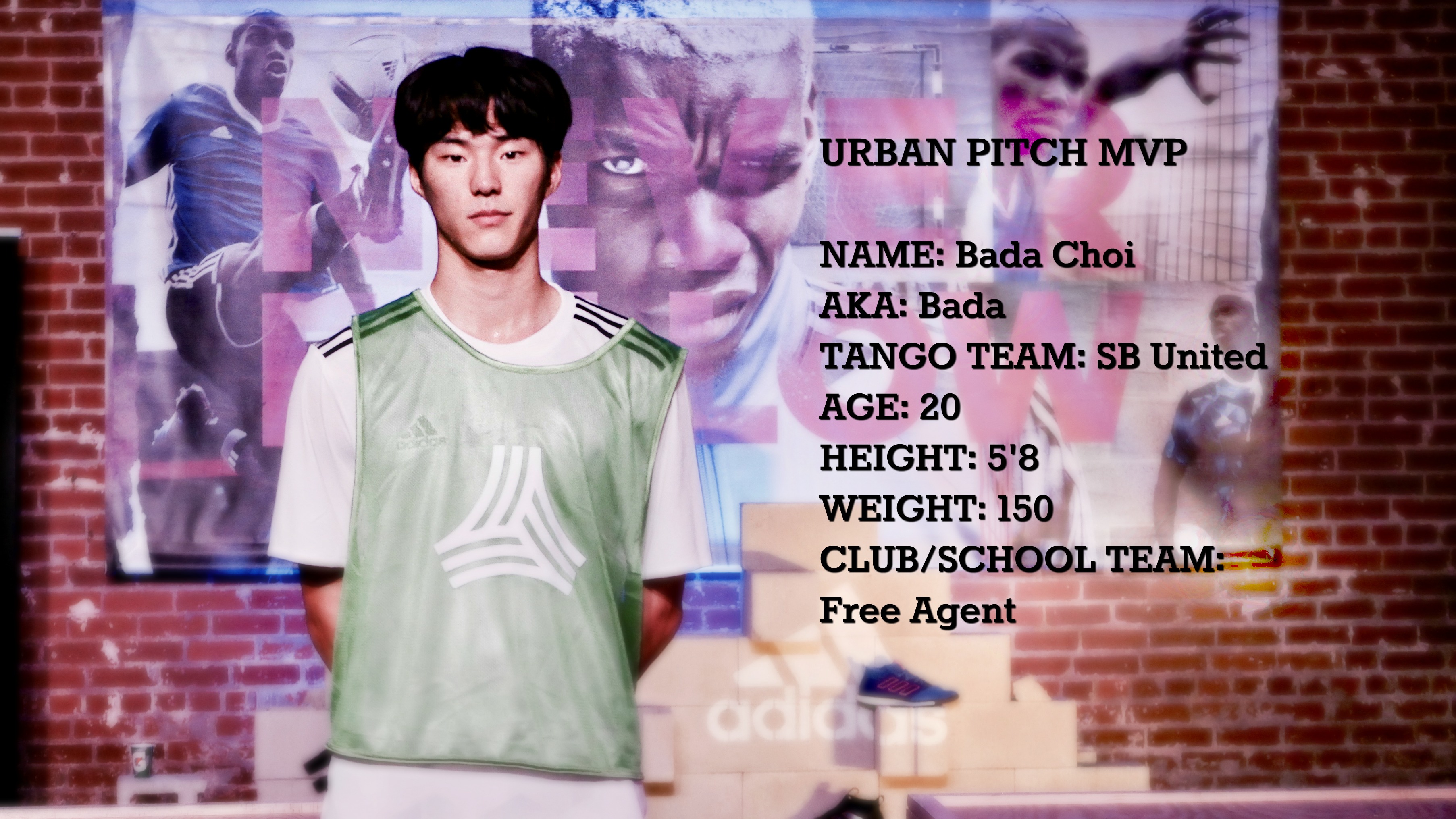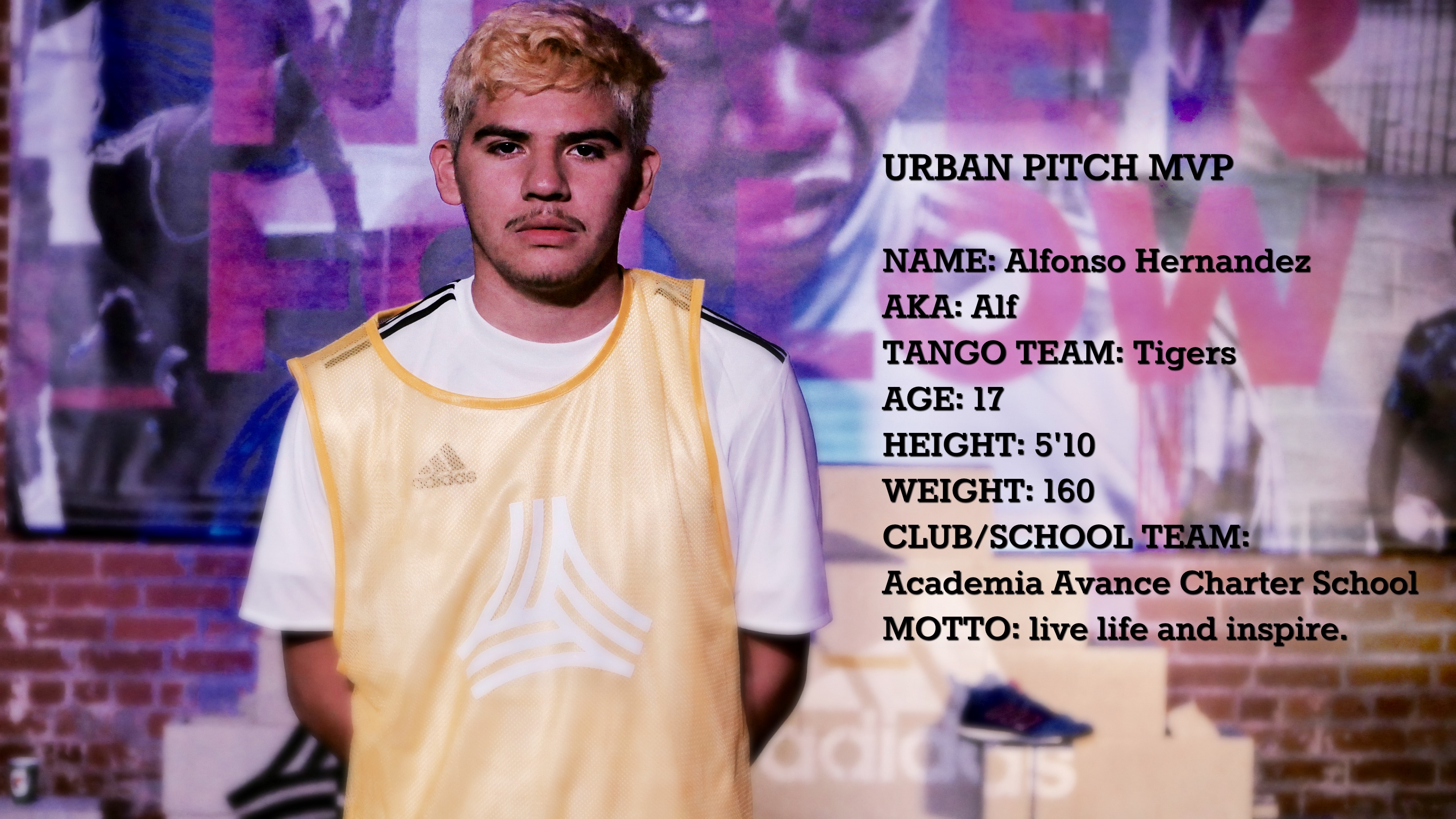 The Tango players were given Adidas gear and the chance to try out the latest Tango Ace flats. The selected MVP of the event would not only receive choice Adidas schwag, but would also be flown to London to compete alongside other regional MVP's for the ultimate Tango title.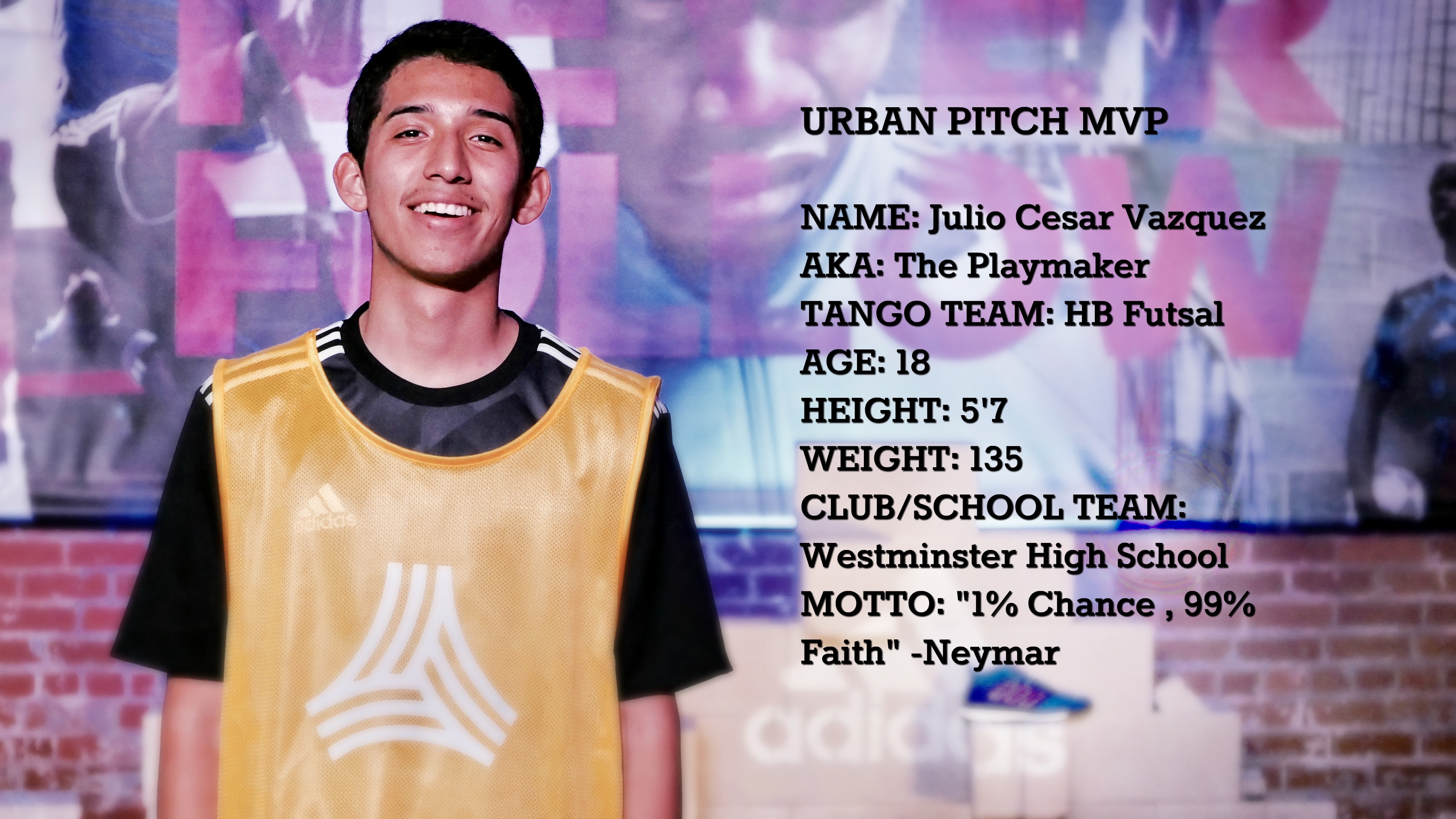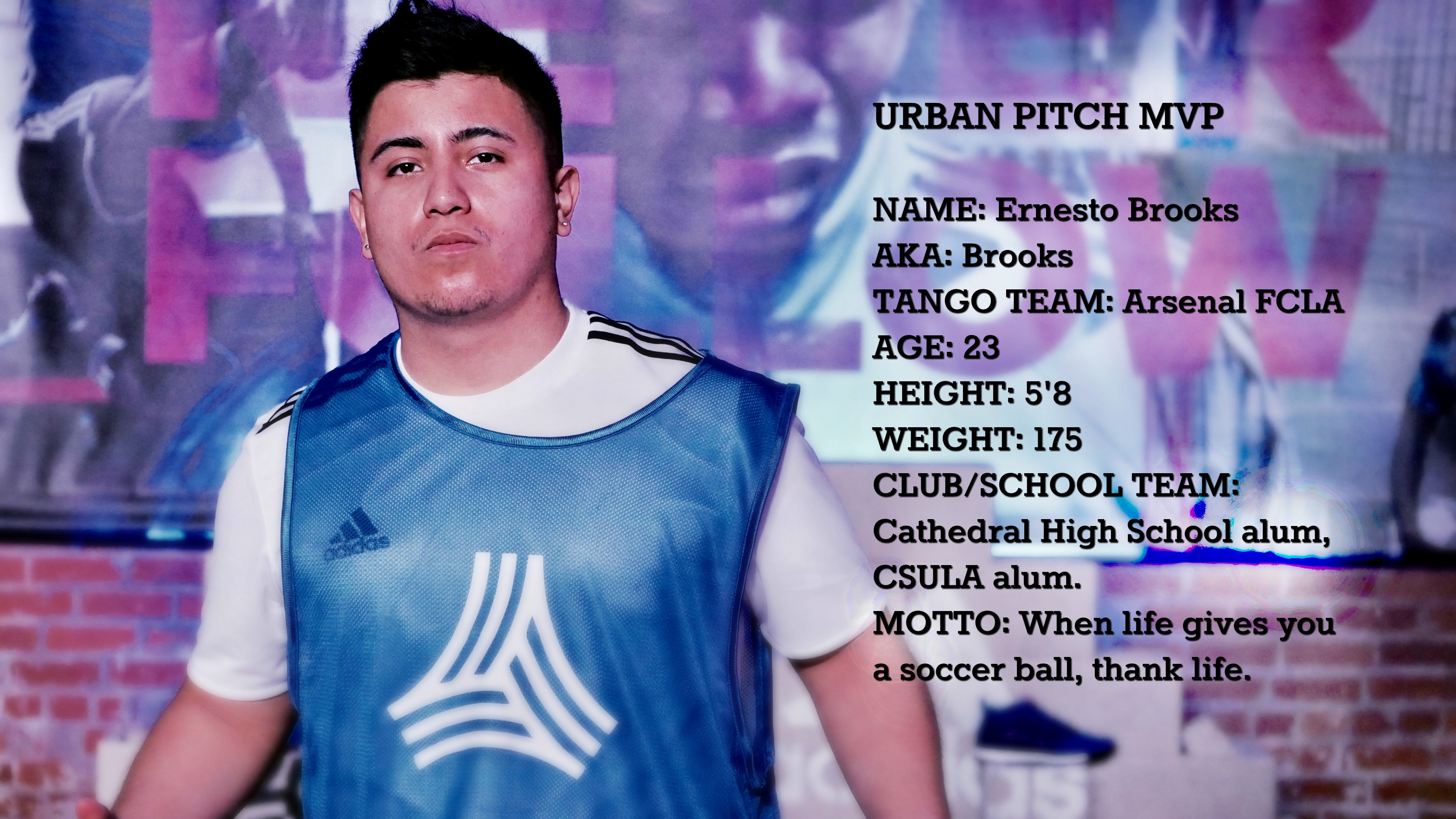 "It's all about street soccer," said Adidas PR Manager Cristina Maillo Belda, who traveled from the 3-stripes Oregon headquarters to help oversee the event. Belda explained that the L.A. edition was one of many worldwide local events that would culminate in the Tango finals in London, England. "The idea is that they [Tango players] could become soccer icons," she said. Citing the success of popular online duo F2 Freestylers, Belda expressed that while not everyone can turn pro, there are "many avenues" to making soccer a real career, even becoming an icon in the sport.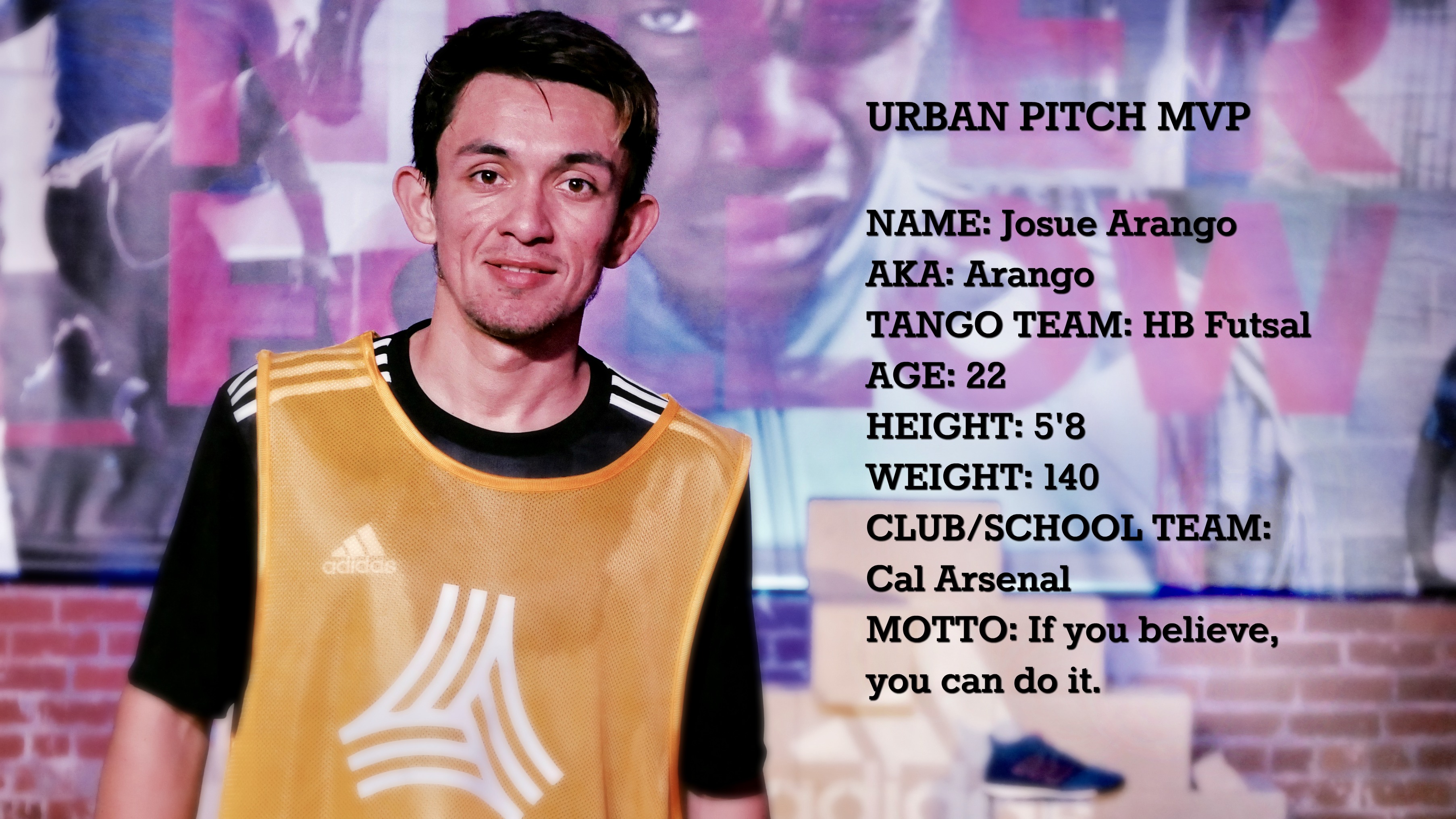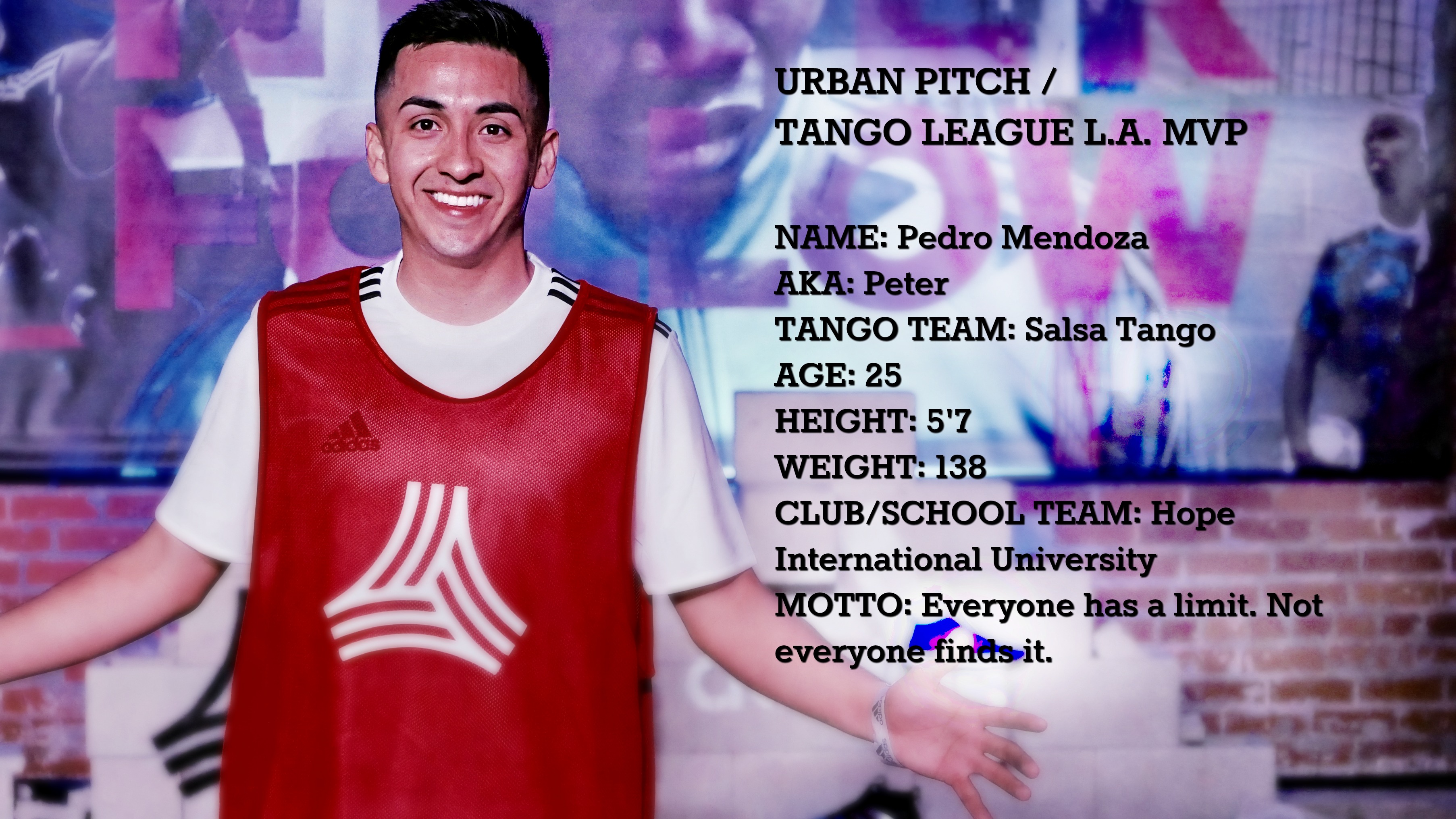 After hours of intense, flurried, and at times scrappy battles, Salsa Tango bested HBSST in the finals to win the title. "They played both physically and with skill," said Lee on the L.A. champions. "This was a great opportunity for young street ballers to showcase their talent on a high-profile stage … In the end, the team that adjusted to the circumstances were the ones who won. That's what street ball is about."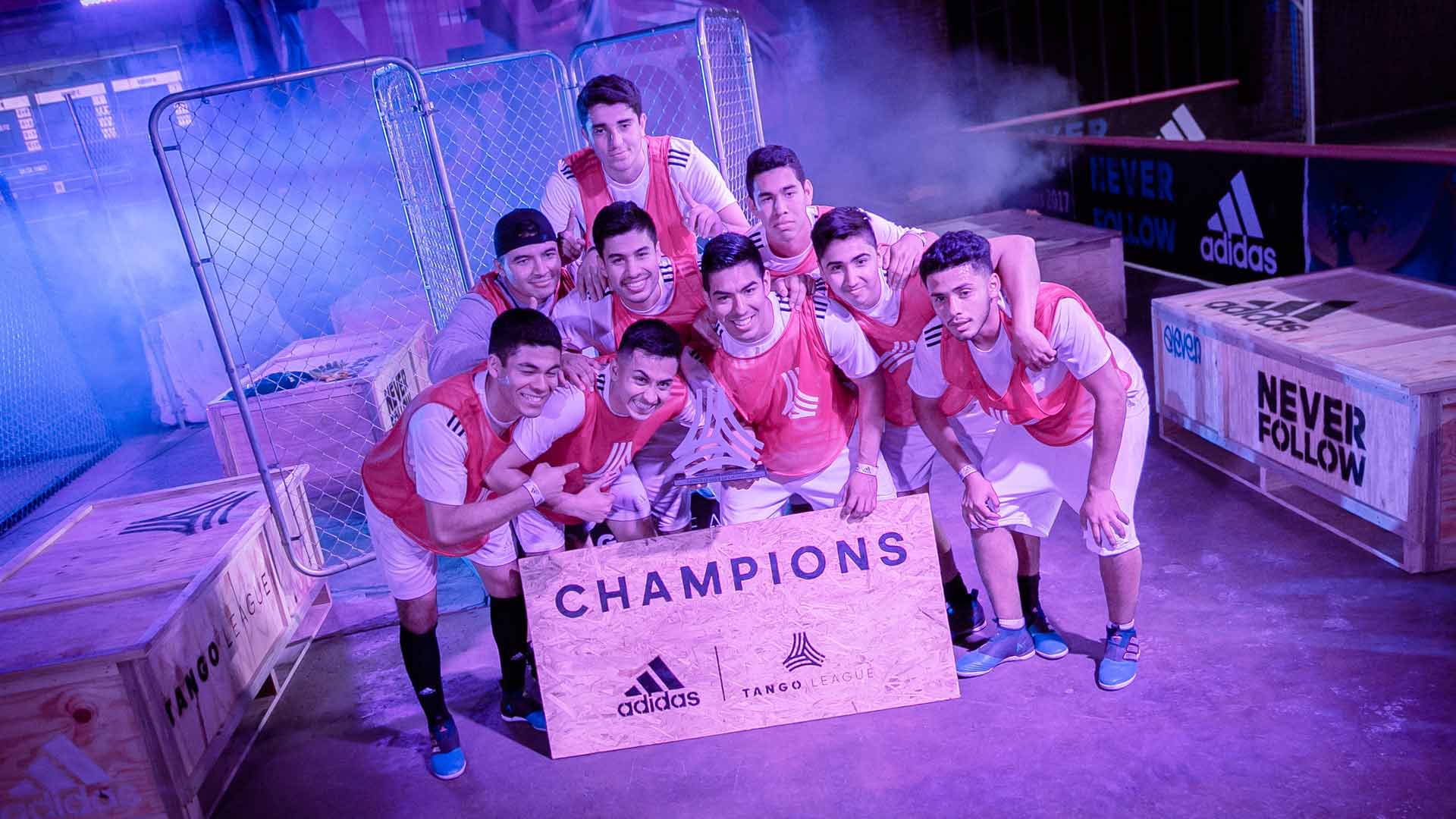 The Salso Tango crew included team captain and MVP of the night Pedro Mendoza, Bacilio Hernandez, Steven Mendoza, David Beltran, Carlos Guevara, Cesar Cruz, Jesse Perez, Joel Palomares, Noel Gonzalez, and Manuel Madrigal.
"A Tango player is a player that is not scared to step onto the field and show his passion for the game," said Mendoza, who is a regular elite competitor, including in last year's Baller Select invitational. "We are a group of guys with the same passion and love for the game. We push each other because we all want each other to reach our full potential. Adidas Tango League was a success for Salsa Tango and we're glad to represent L.A. and in the future defend our title."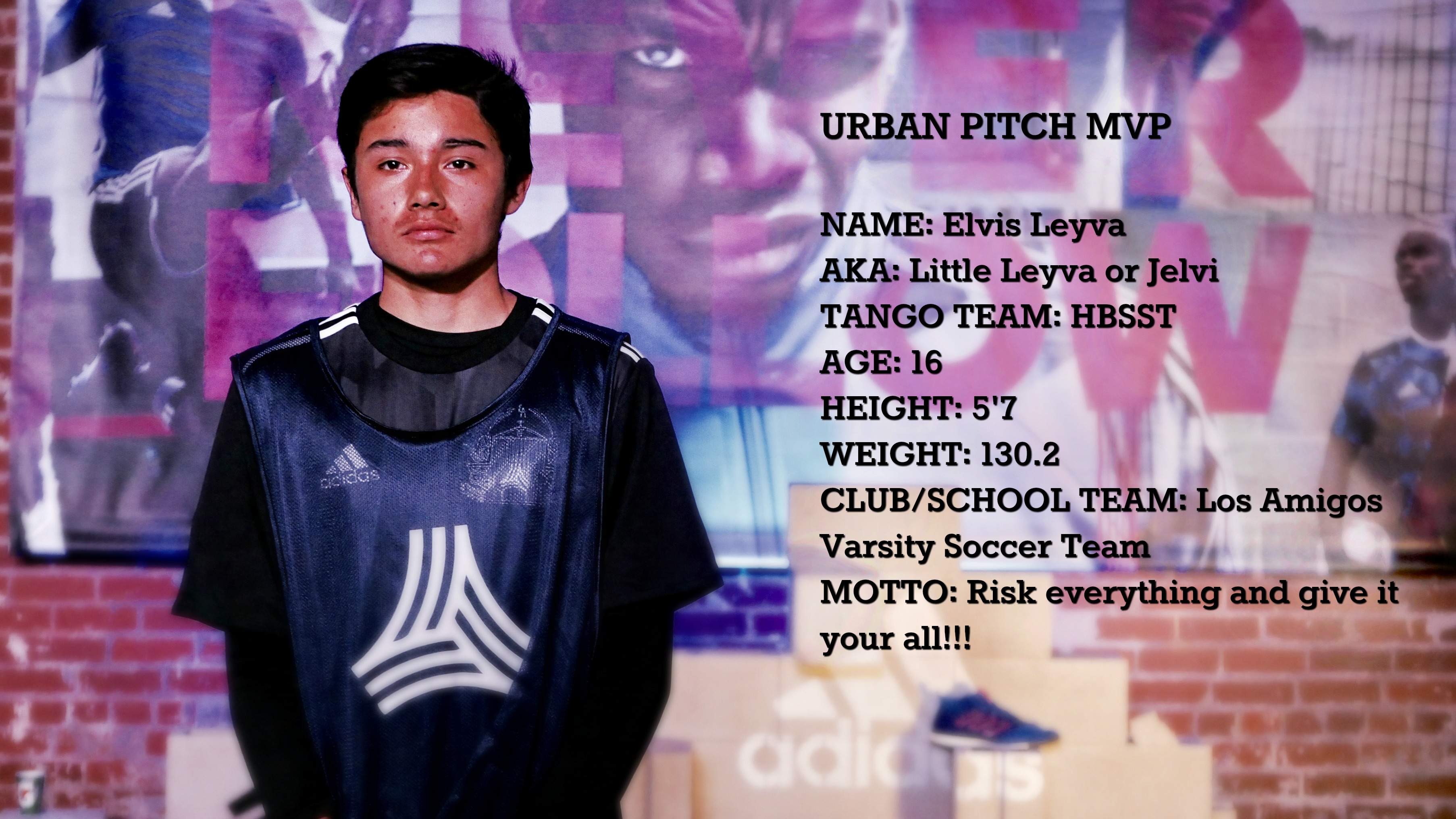 One of the clear standouts of the event was HBSST's 16-year-old goalkeeper Elvis Leyva who was a veritable wall in the goal. "At the Tango Tournament, it was my first time playing street soccer," he explained. "All I can say is that it is necessary for every team to have good chemistry with each other. This will definitely bring outstanding results on the pitch … Salsa Tango (the team we encountered in the final) had amazing chemistry within their team. They knew how to make the plays and where to position themselves … I honestly did not know how well I would play, but I was proud that I made a ton of saves. I risked everything and gave it my all!"
In addition to the Tango League, the event included a UEFA Young Champions competition, where the Niky's Sports squad emerged as winners.
For more information about the Adidas Tango League visit, www.adidas.com/us/tangoleague.
Photography by Imad Bolotok for Urban Pitch. Player profile photos by Roy Cho and wheat paste posters by matchmg.