One of the most interesting competitions of the year, Lubasz Freestyle Night turns the isolated village of Lubasz, Poland into a vibrant hub of some of the most talented freestylers for a few days. The competition not only a signifies the increasing skill of freestylers worldwide, but also the thriving freestyle scene in Poland. 
The secluded city of Lubasz, Poland in the middle of February might not be the first place that comes to mind when thinking of possible tournament venues, but that is kind of the point. One of the most unique competitions of the year, Lubasz Freestyle Night has plenty of quirks, and also serves as the second-largest open freestyle football tournament in the world.
The small-town location and general mystique of the event has led to plenty of rumors about what this competition is like, so hopefully this write up of my experience will help put a lot of rumors to bed. I filmed a lot of footage and compiled together a video of the trip which probably best helps to show off my experience as authentic as possible!
The date was February 14, (yes, my girlfriend was not pleased) and I was flying off to the Polish city of Poznan along with a handful of other UK/Ireland freestylers. In the dead of winter the cold hit me instantaneously when we set foot off the plane.
We had 24 hours in Poznan to kill and had booked an apartment right by the heart of the city's Old Town with Finnish duo Alexander Wessberg and his protégé Priit Leppik. After grabbing a quick bite to eat (a decent falafel wrap made for a happy Steve), we had the urge to get a small dose of training done like the freestylers we are.
We managed to rearrange the furniture in the apartment to have more than enough space, turned on our speakers, and started off with what Griffin Berridge suggested as simply 20 minutes of basic combinations to get them out of our system. This soon escalated into 3-revs, No Touch combos and all sorts of more elaborate and advanced tricks. Typical.
Late into the evening we got the urge to explore Poznan, specifically the Jordan Bridge, which looked to be an amazing spot for some photos.
Let me tell you how that went down — it did not feel safe. A group of tourists roaming around in the unlit streets of Poznan with our cameras on show led to some dodgy looks from some of the locals. The graffiti and worn down areas spoke volumes. This was unregulated Poland.
To make things worse, we didn't even get to the bridge. We ended up at the wrong one.
The next day we explored some more of the Old Town getting an abundance of photos underneath their famous clock tower with the animatronic fighting goats, while also finding the elusive Jordan Bridge, which was well worth the two taxi journeys and served as a nice cap on our stay in Poznan. It was now finally time to hit the central train station where we would link up with some more freestylers on the dreaded bus to Lubasz.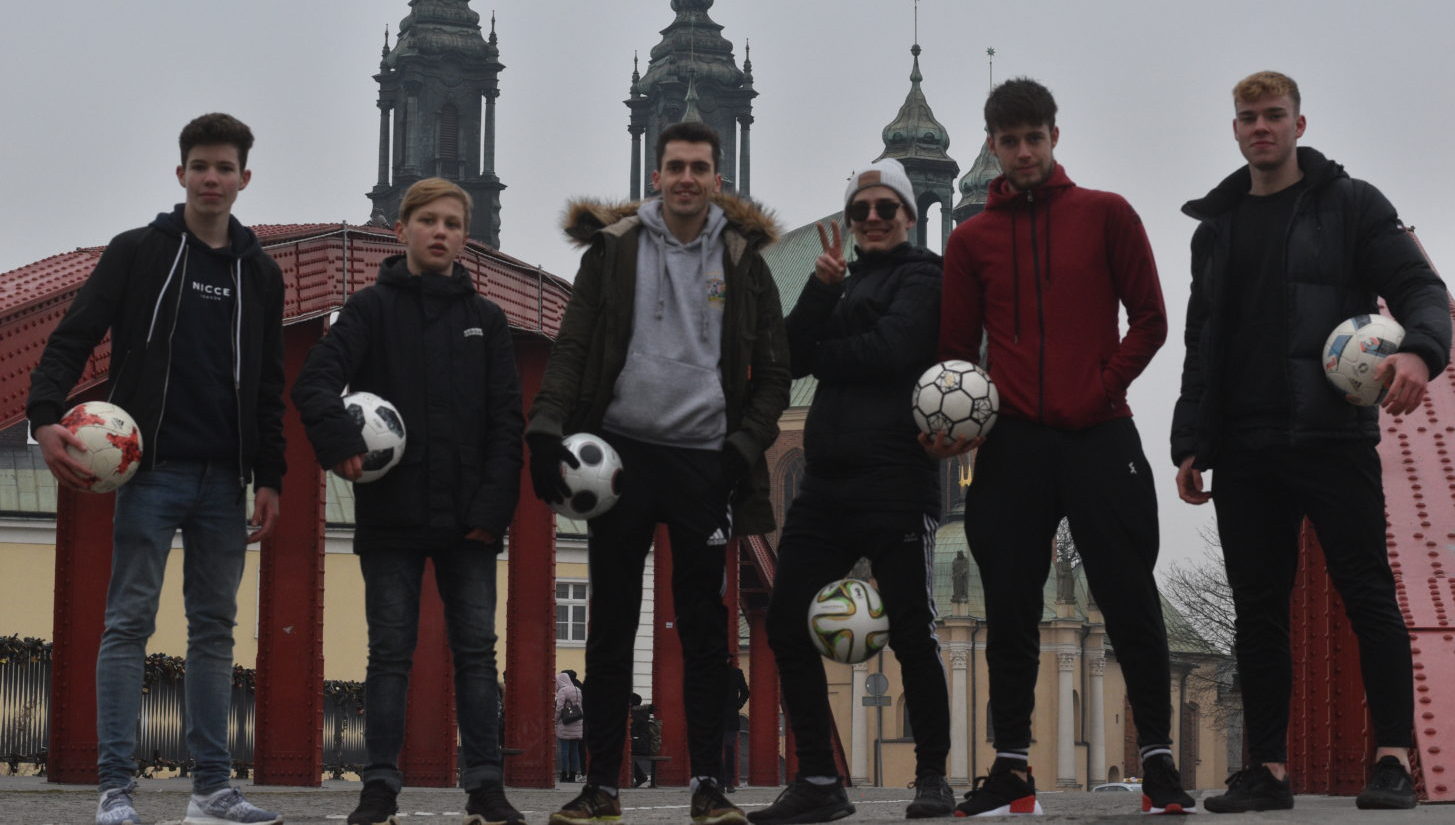 I say dreaded because it feels like time moves so slowly in this small mini bus hired by the organisers of Lubasz Freestyle Night. It's just under two hours to Lubasz but good conversation with other freestylers is always had on it.
Then you've arrived at the  boarding school-type dormitories in the small town/village of Lubasz. It's a little strange staying in someone's term time room where some clearly have revision notes and stuff on the walls. Rooming with Berridge, Joe Ashworth, and Conor Reynolds was as expected highly entertaining. I learned my lesson from last year as well and remembered to bring a sleeping bag, this is key.
After the player's meeting in the iconic "gmina" sports hall, a new competition, "Be(a)st Trick" took place on the day before the battles started. You have 30 seconds to have as many attempts at performing your best trick. The winner was Kondzio with an Alternative MP Trick, but there was also some other crazy stuff done such as Slap – APATW (out) NT and some indescribable J-Stall variations.
We did not have the best night's sleep as in these type of halls the noise does carry and to whoever was playing some funky trap music at 2 a.m. through speakers on our floor, you'll get what's coming to you I'm sure.
Although the competition is called Lubasz Freestyle Night, the first real day of the competition for the 160+ competitors has an unbelievably early start, with the first battle circle taking place at an eye-watering 8:42 a.m. Amongst all the competitors the majority are from Poland, some of them being rookies while others are relatively unknown names yet incredible talents. Lubasz is perhaps the only competition they can logistically attend throughout the year, which plays a large part in their underground status.
With this in mind, even as a first place seed I knew that I couldn't underestimate any of my opponents. I literally dropped my water bottle mid-battle when I saw my second seed opponent Jakub Wawrzacz pull off a ridiculous trick that Mikolaj himself would be proud of.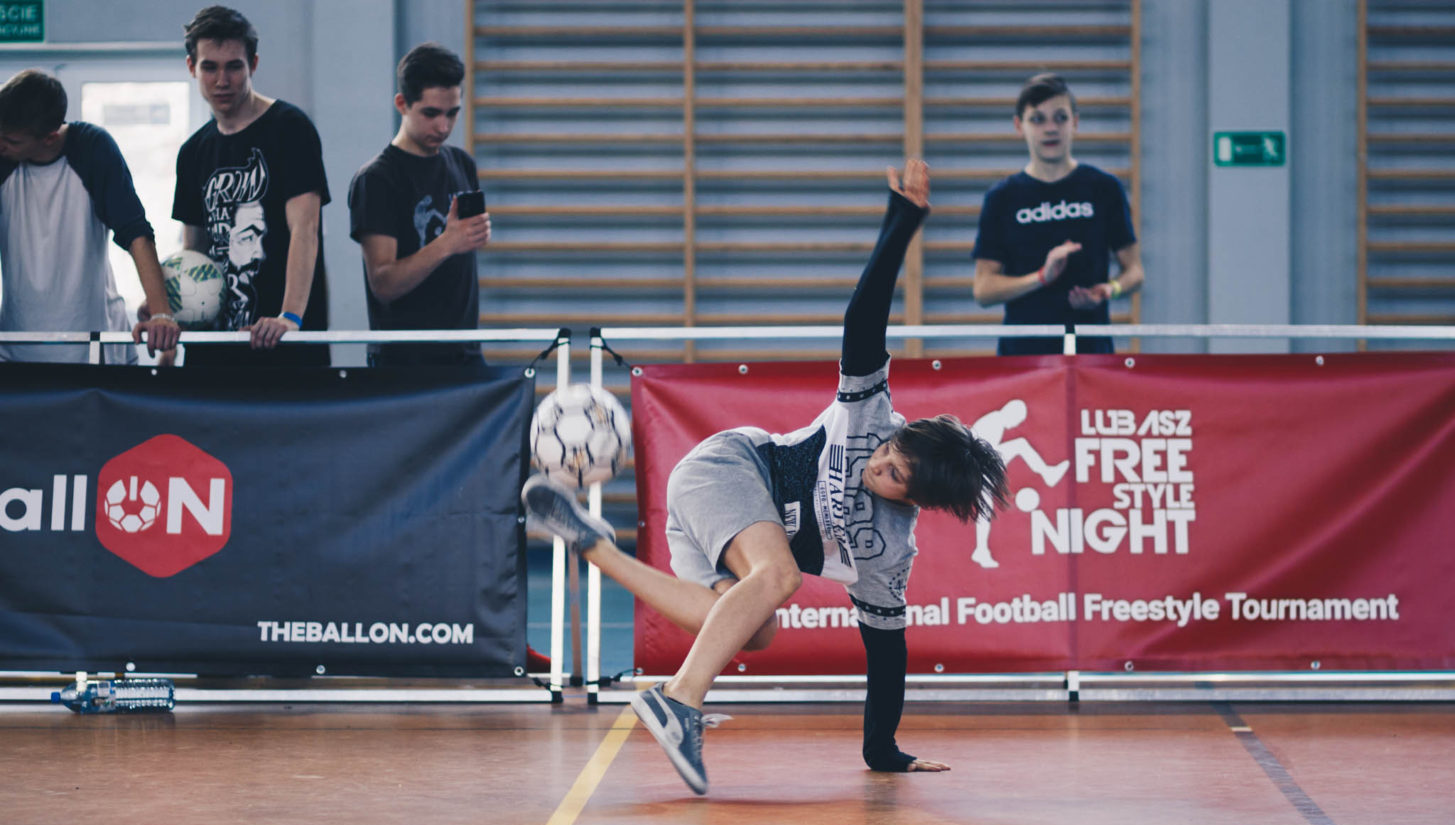 Courtesy of a very fine judging panel (Gautier, Rocco, Anders Borg, Adrian Krog, Pawel Kwit), players' performances from the qualifying circles were ranked, with the top 16 going straight through to the top 32. The rest was made up from an additional round of battles of the first and second place circle battle finishers.
I ranked 21st so I missed out on one of those top spots, but won my extra battle against Mateusz Ciupa, reaching the goal I set myself of getting into the Top 32. Happy Steve.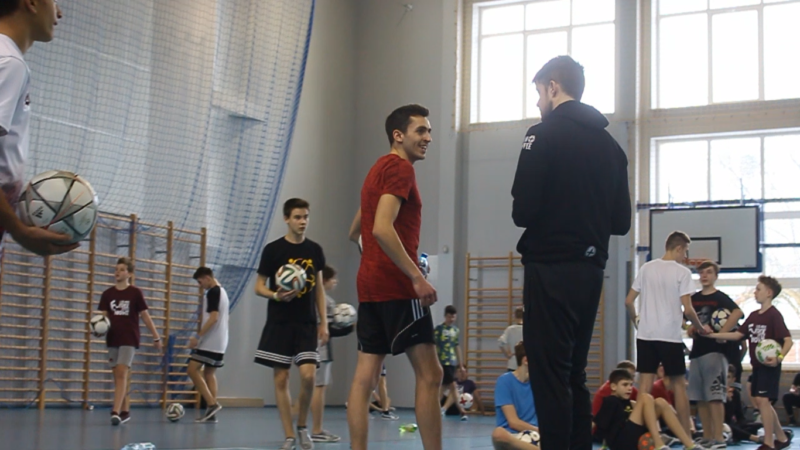 The challenge competition also took place on this day and as expected, as entertaining as it was, it took an eternity to have an eventual winner. Kondzio finished in first place with the winning combo being SATW – AHMATW NT at Round 12. Second place was dealt to Ireland's Reynolds after a sudden death round and Lipa (Poland) took third. Not to mention there was the panna competition as well as after challenge, as well as a crowd huddling around into one big circle to watch (and profusely film) Lipa try the elusive 4-rev with his remaining energy.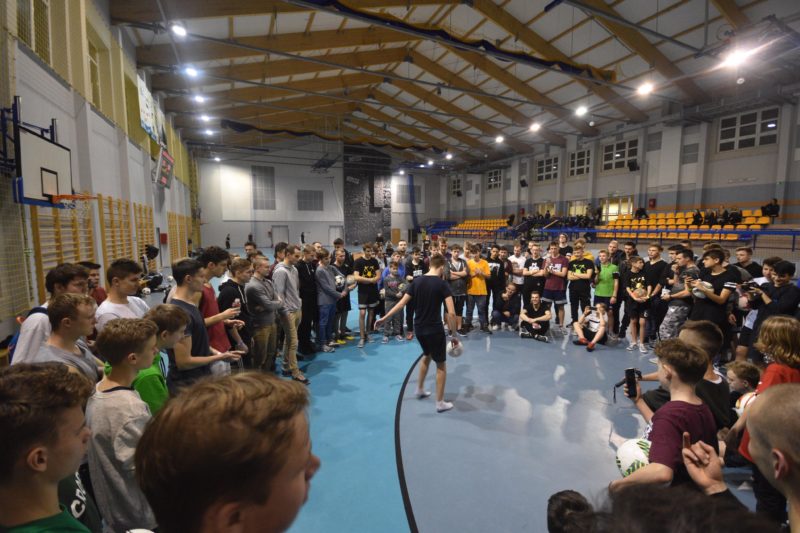 Saturday the 17th was another day packed full of freestyle.  Starting off relatively early still, the sports hall by this point though had undergone an awesome transformation though with a big screen, lights and other features like dry ice ready for the Top 16 finals that would happen later in the evening. I lost my battle to Jordan from France but was very pleased with my performance.
But it didn't finish for me here, there was also the absolute carnage of Finale B (17th-32nd positions) which started off with circles of 4 people, with only one going through. By this point everyone was also really fatigued and it started to show in a lot of people's battles. Maciek Leja won in my group and went on to win the whole of Finale B still producing some unreal lowers. The 18-year-old is an absolute machine I swear.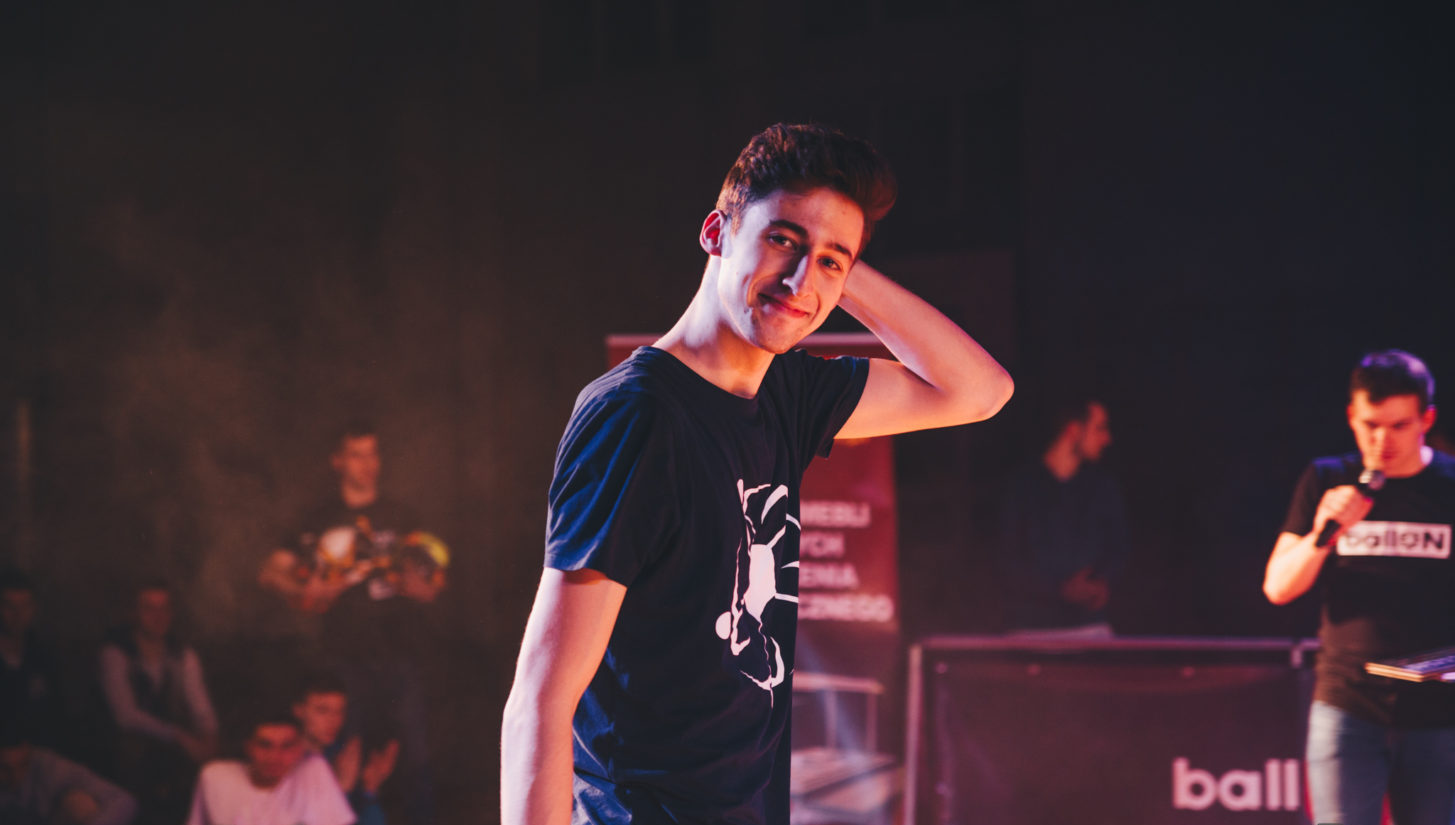 In between all that morning battle chaos and the finals that would fittingly take place at night, there was also the Sick 3 which was dominated by the Pols. Won by Adam Zaworski, the winning combo was CO-AHTATW NT – SkATW. Second place went to Leja and third Place to Lipa who added to their previous accomplishments in Finale B and Challenge, respectively.
With some time to kill before the finals being the British we are we couldn't resist finding a way into the football court right outside the accommodation (inadvertently getting stuck in the fence) and having a harmless kick-about with the other freestylers who soon joined in. At least it was harmless until Reynolds managed to scorpion kick me in the face (as shown in the above video).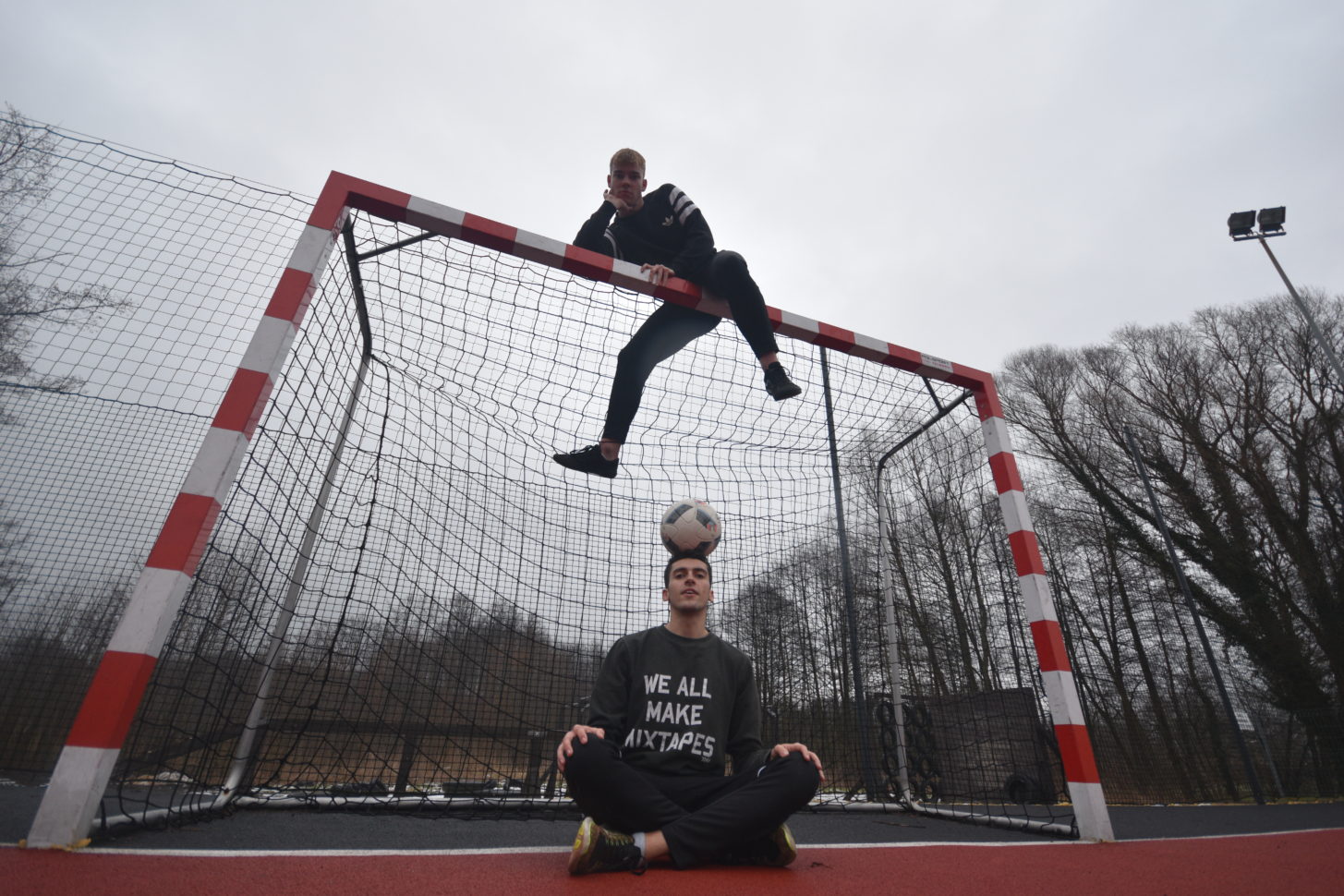 The time had finally come for the finals and they did not disappoint in the slightest. The sports hall well and truly had the "night" element to it, and as the clock struck 6 p.m., the top 16 battles were flying in front of a full house of spectators in this blackened arena where all eyes were on the illuminated center circle and the gleaming first place trophy, which for some reason remained precariously in range of any stray transitions from the freestylers but somehow survived.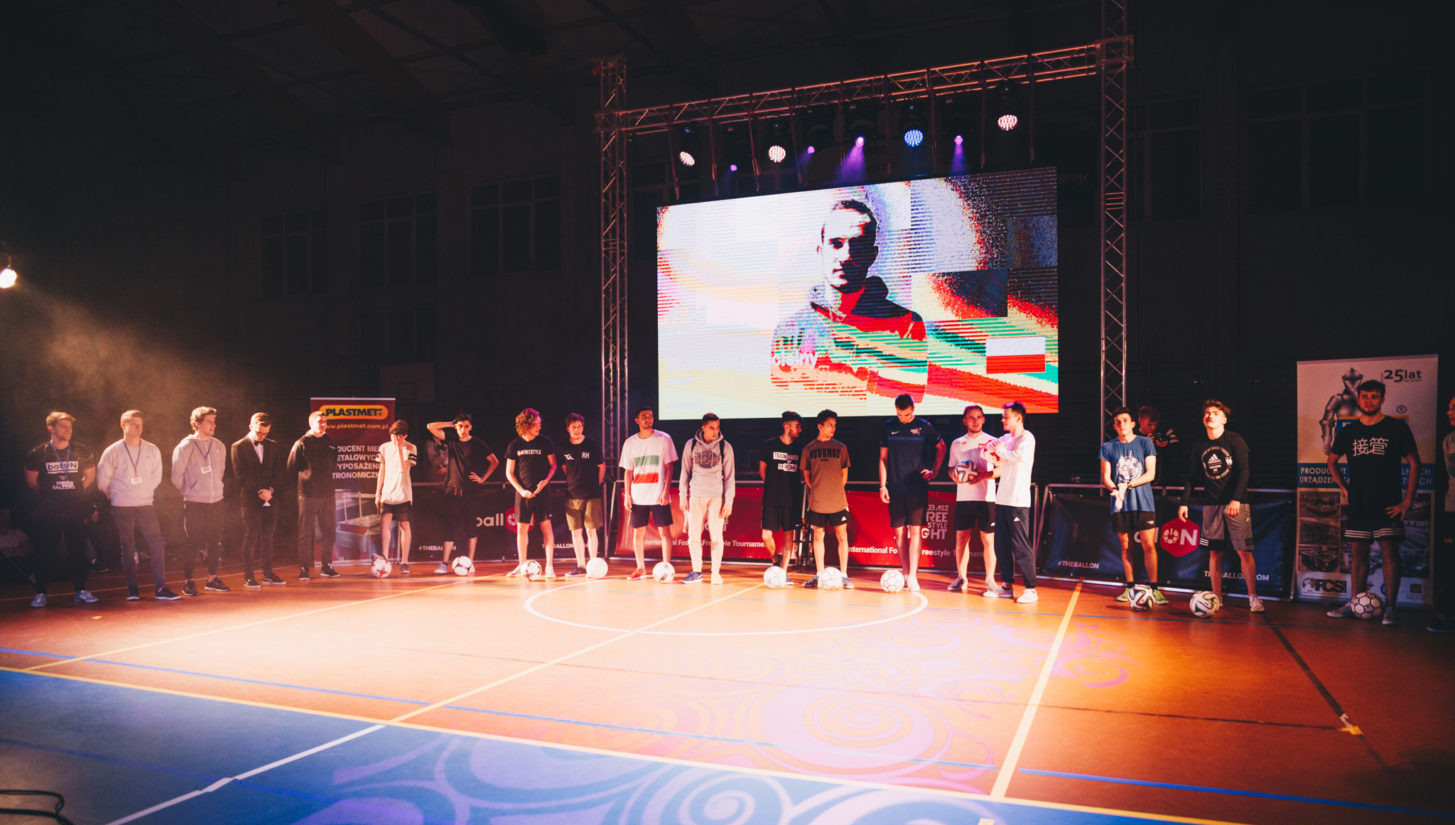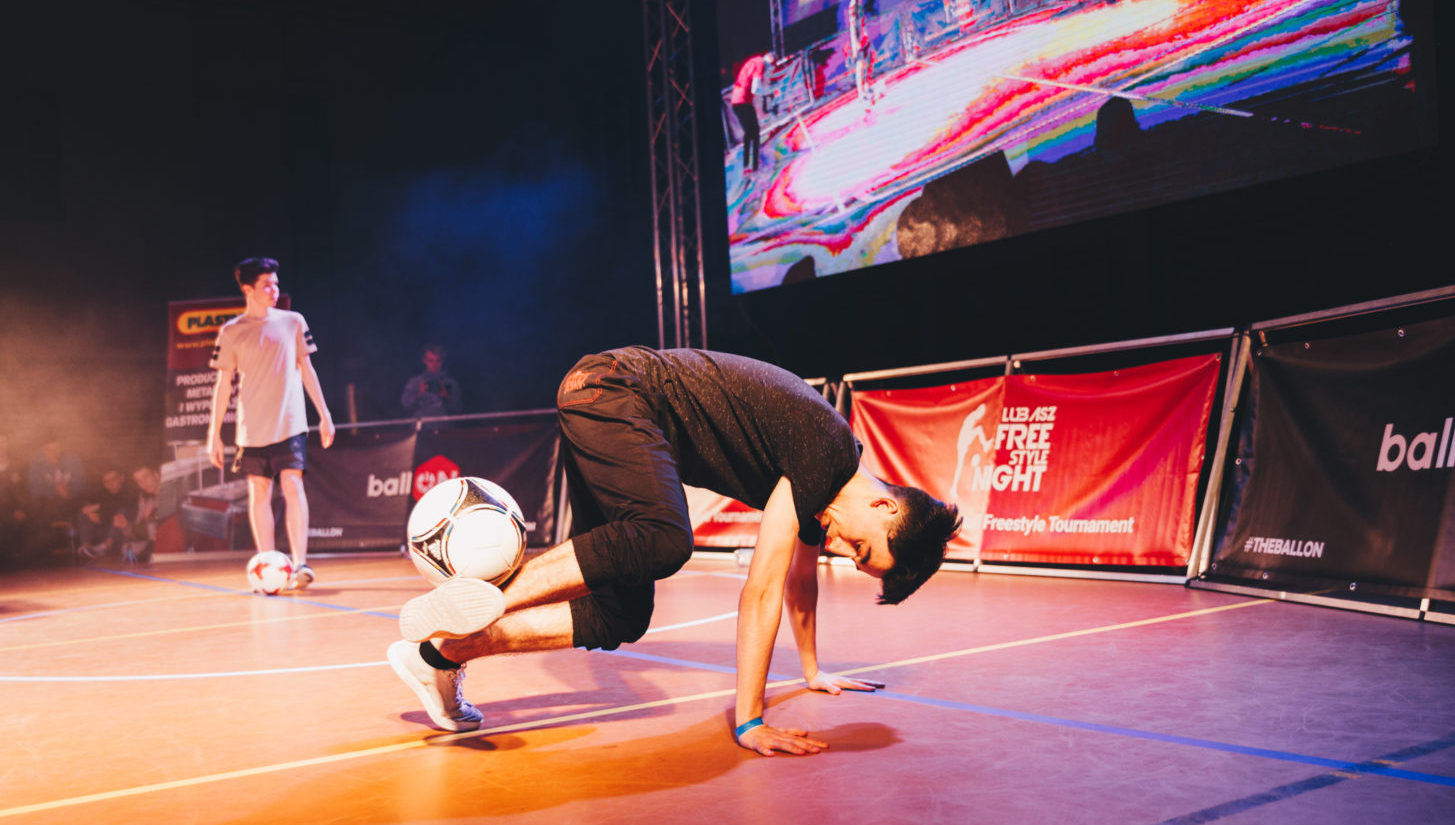 The battles themselves were of a very high caliber, with plenty of close match-ups which made for fantastic spectacles in their own way. Flying the flag for the UK, boy wonder Berridge managed to reach the final but lost to an unstoppable Mikolaj, who lifted the trophy. Wessberg claimed third place beating first time Lubasz visitor Ahmedreza of Iran in the third place battle.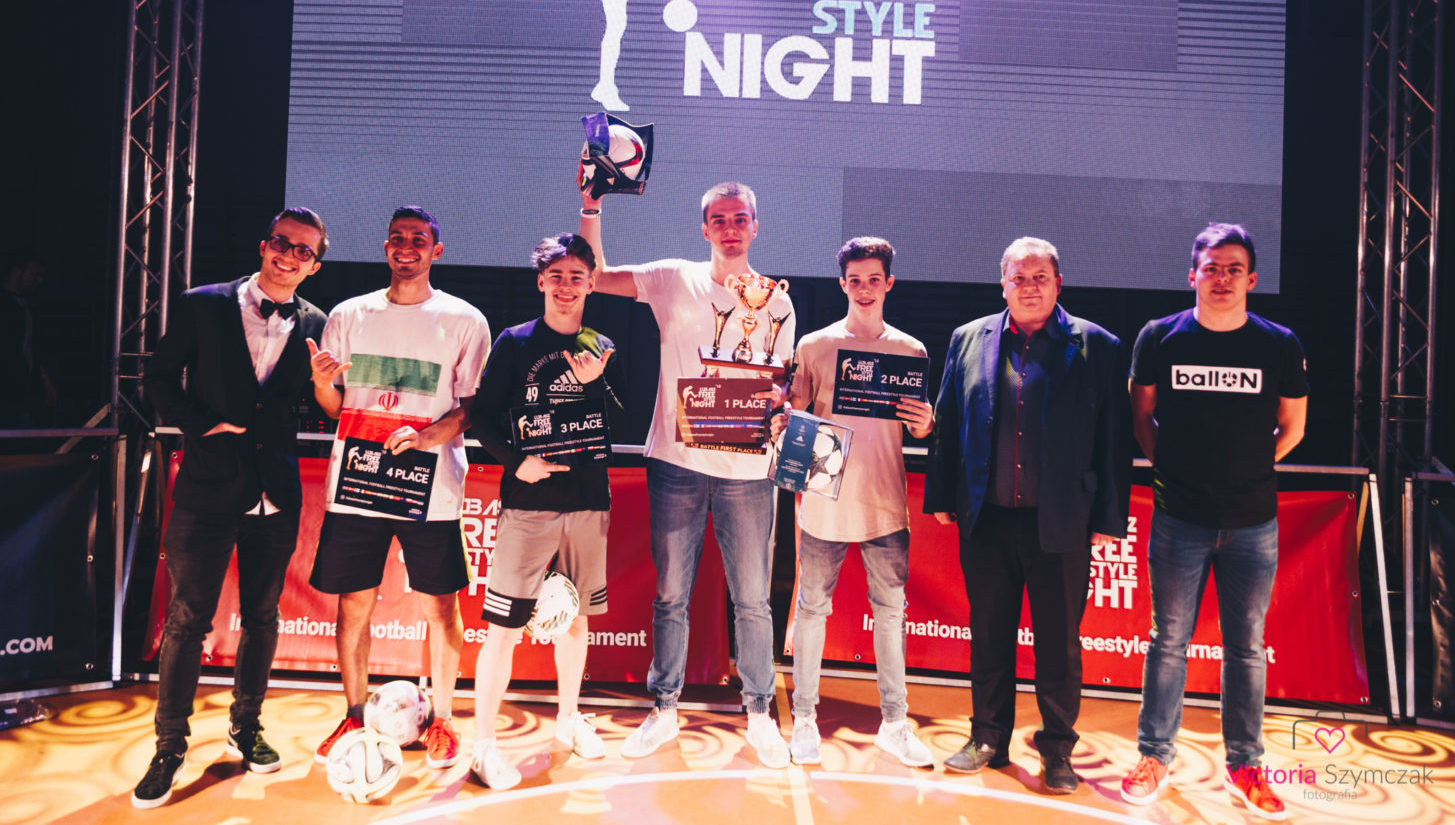 Where there would usually be some kind of afterparty and digesting the madness that had just occurred instead played out as a few cold ones with the boys in the rooms, as by now you've gathered Lubasz really is in the middle of nowhere. But that didn't stop it from being enjoyable, even if we were locked in the building against our will by an angry jobsworth security guard.
The bus ride home the next morning was particularly dreaded for some. As we made our way back to Poznan airport with our luggage and a load of match balls that some had won as prizes, it was with heavy hearts we had to say goodbye to our friends as they left for other parts of the globe hoping it wouldn't be too long before we saw them again.
It was an unforgettable trip with many memories. A couple general things I should praise about the competition is how welcome and looked after we were by the organizer Mistre, whose sole mission was to make it as stress-free as possible for everyone in attendance. For this I can't express enough gratitude for his organizing as well as tending to our questions and needs during our stay.
Also it was a great experience in terms of competition. Physically it is quite a lot if you want to do the Challenge and Sick 3 as well, so how you manage yourself is key. But you are guaranteed to get at least two battles under this format so it's two opportunities to get a feel for the dynamics of battling and express yourself regardless of your level. Not just turn up, get crushed by others, and go home. The rookies are an essential core to this competition too and it was awesome to see an even bigger turnout than last year's.
The schedule may need some adjustment next year if the number of players were to continue to grow even more, but rest assured this competition is very unique and being the second biggest open freestyle football tournament outside of Super Ball, I hope it gets the credit and recognition it deserves for turning an isolated village into a thriving freestyle hub for a few days.