Ground movers and freestylers alike can now train under the watchful eye of a professional instructor at any time and place with the newly-launched DribbleUp Smart Soccer Ball and accompanying app. Using augmented reality and sensors placed in the match-quality ball, users receive instant feedback in an unmatched solo training experience. 
Combining sports and technology, DribbleUp offers a way to train your soccer skills like never before. In today's smartphone-addicted landscape, both kids and adults are now able to use their beloved devices to improve their shooting, ground moves, and juggling.
Getting American kids engaged in soccer at a young age is crucial to their development, and in turn, the future of soccer in the United States. DribbleUp founders and brothers Eric and Marc Forkosh believe that their interactive training system can contribute to this engagement, and get the U.S. closer to becoming a soccer powerhouse.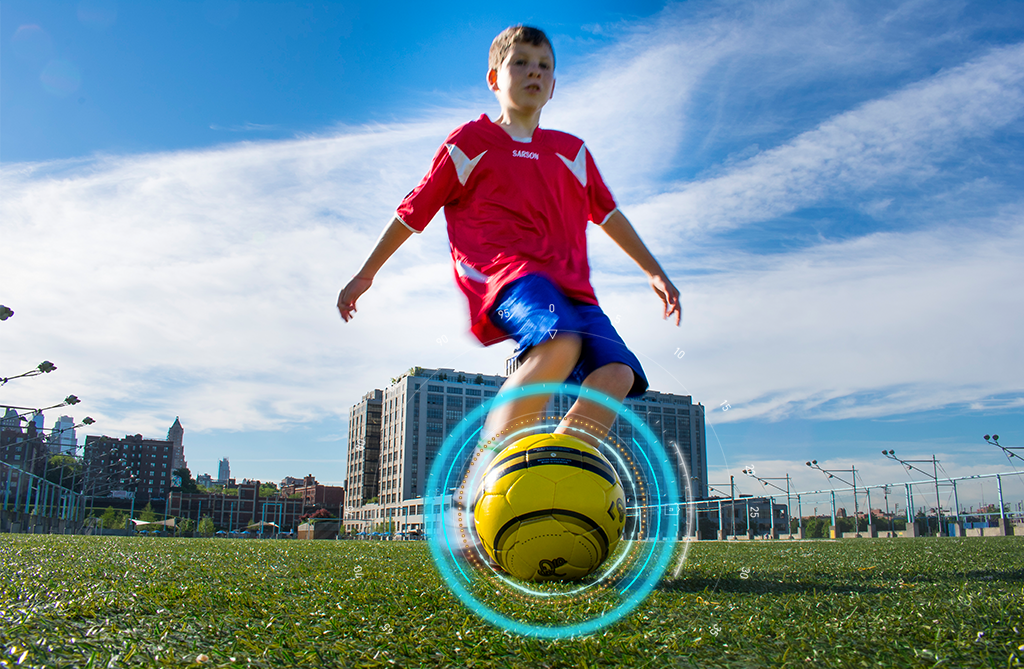 "Soccer is personally important to me as an American because I think the United States has a problem with soccer culture," said the 24-year-old Eric Forkosh, who has a lengthy background in engineering and robotics. "Though it's getting better, we need to develop ourselves into a nation of soccer players if we want to win a World Cup. DribbleUp is the first step in the direction of getting smartphone and video game obsessed kids hooked on soccer."
While Eric handles the tech side of the company, his brother Marc, 20, who is also an avid soccer player and freestyler, handles the day-to-day business operations and logistics.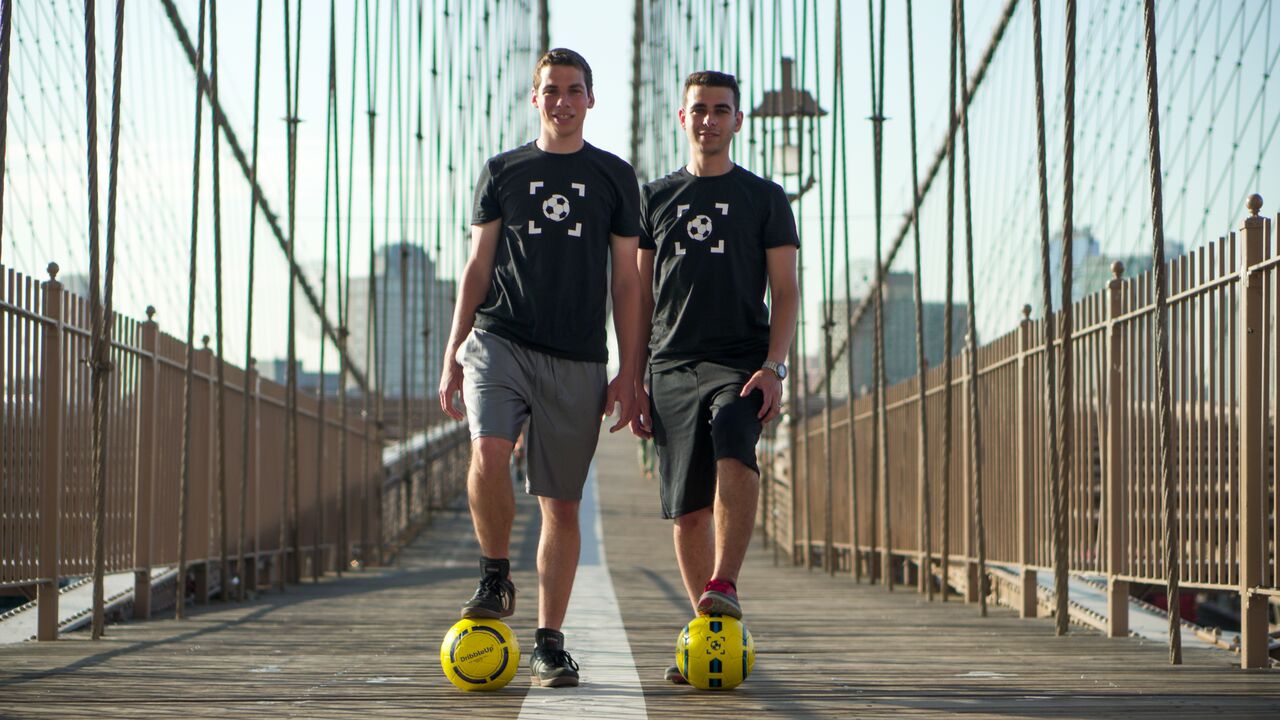 Although the Forkoshes always had plans to design a soccer ball, DribbleUp originally focused on basketball when the company first launched in 2016. In just a year, their smart basketball became the No. 1-ranked and rated smart basketball on Amazon. Now with a proven track record for success, the brothers can now turn their attention to soccer.
DribbleUp training programs can be found on the official app, which is available for free for both iOS and Android devices. Once a hand-stitched smart soccer ball is purchased and registered on the app, a virtual trainer guides the player through drills and gives the player feedback. Users can also track their ball control and speed through the sensors inside the ball.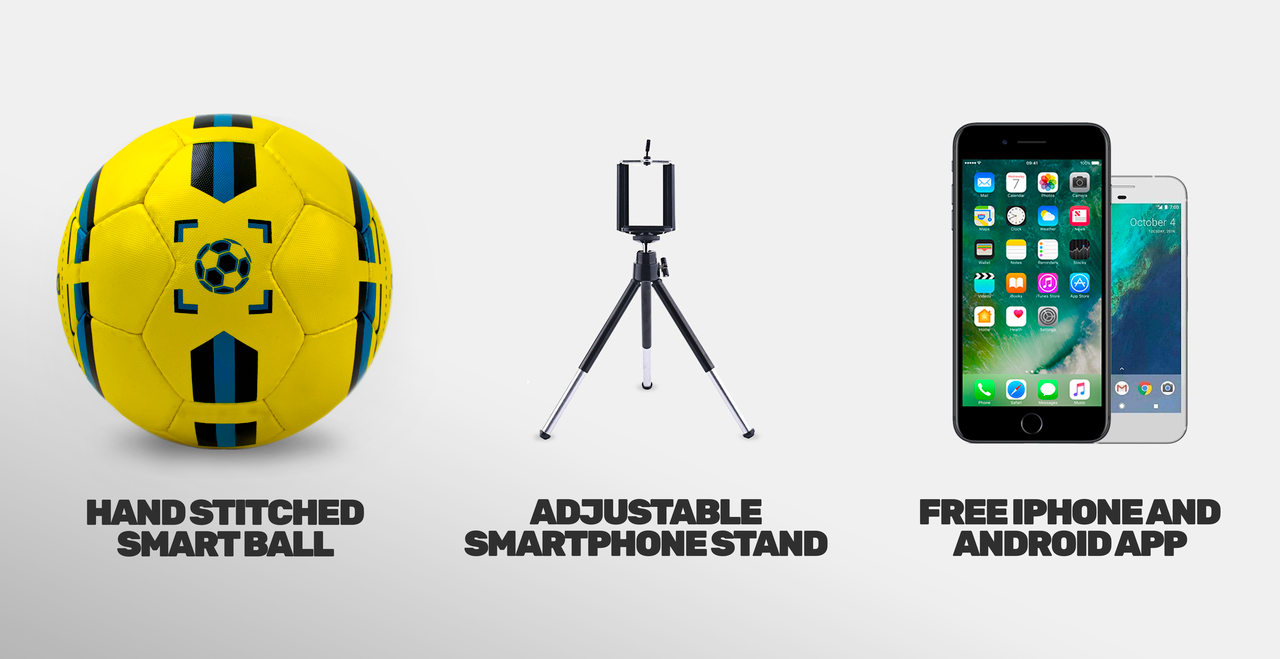 There are three different training categories, consisting of shooting, juggling, and ground work. The juggling category extends the app's usefulness to freestylers, while the ground work category will surely help street ballers up their ground move game.
Yannick Salmon, a former professional player and head of the Salmon Soccer Training Program, serves as the app's virtual trainer. After each training session, users will receive a guided training program based on their strengths and weaknesses.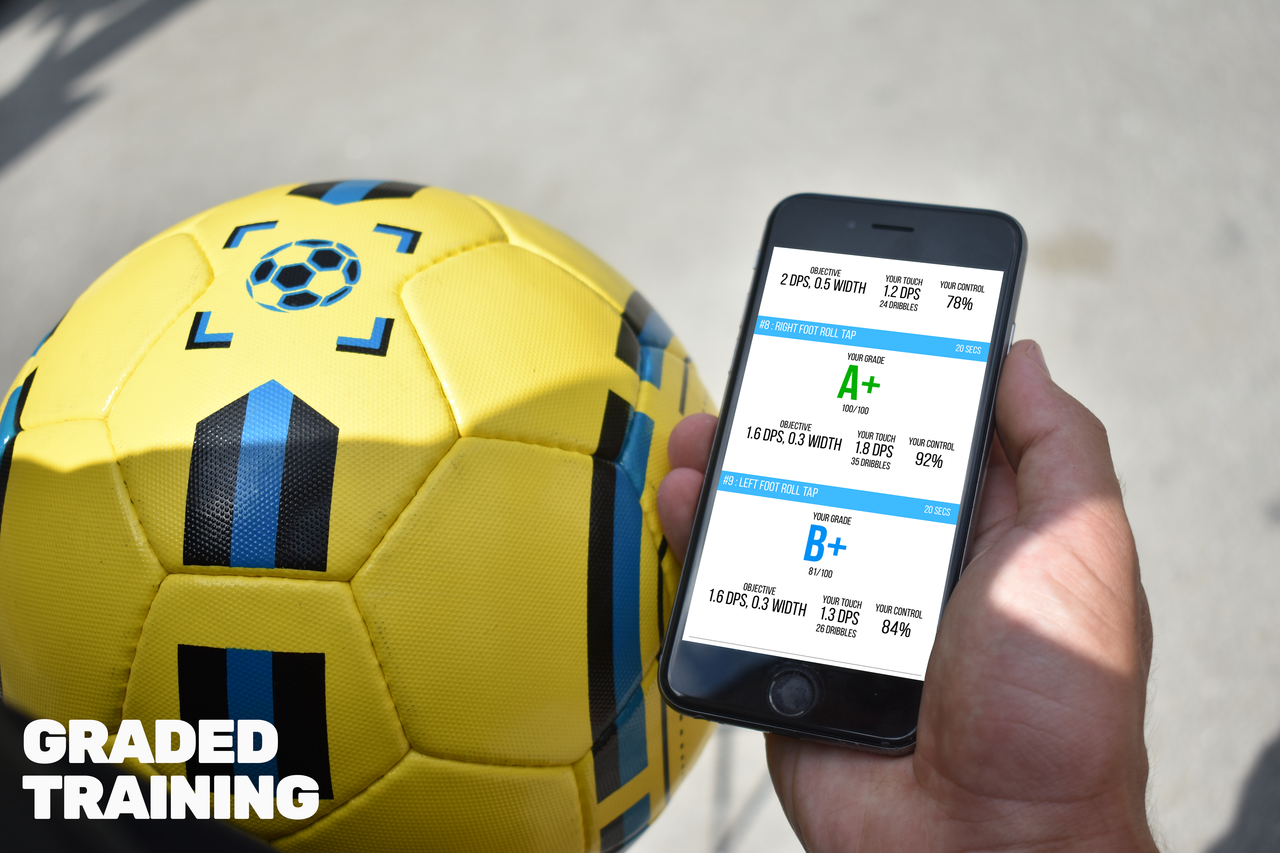 Salmon, like the Forkoshes, is a native of New York, where DribbleUp recently had a demo event at the Upper 90 facility, which also hosted last month's U.S. Freestyle National Championships.
"We're very much a New York City company. Marc and I grew up in New York, our first investor was Dorm Room Fund New York City, and every single ball features the imprinted words 'Designed in New York.' Yannick is an ex-professional player who currently lives in New York and trains the next generation of soccer players. He has a deep appreciation for technical skills and an upbeat attitude," Eric Forkosh said.
While we won't know the full impact of DribbleUp until its release in October, it is hard to ignore the innovative and interactive platform, and it will be interesting to see its resonance and effectiveness with kids. With a Kickstarter that has raised over $20,000, there is an active audience for DribbleUp, which, if successful, could change training for sports as we know it.

"Good players need practice and great players need feedback," Eric Forkosh said. "Our smart ball lets you train anytime and anywhere. So even if it is night time or it is raining outside, you can still get your soccer training done and take your game to the next level. The app provides a structured curriculum to your training, and the live ball tracking keeps you engaged in your workout."
To preorder DribbleUp's training system, visit their Kickstarter.