A London footballer is putting a small coastal city in England on the map, and he's doing it with a street school for the young. Yofi Yvorra is the founder of Yo Street Zone, a growing group of young talented ballers who are perfecting the art of ground moves, street tekkers, and dope panna skills.
"The first move I learned was the akka. I spent hours on that move trying to perfect it. I would go to the park every day and work on my skills. Kids started coming up to me and wanted to learn some tricks. I was respectful and the kids began looking up to me like a leader," Yvorra recounted.
Yvorra moved from London to Margate, a quiet seaside town an hour and half east of the city most known for its revived amusement park, quaint galleries, and lazy beach days. Little did he know he'd soon be turning Margate into a hub for street ballers in training.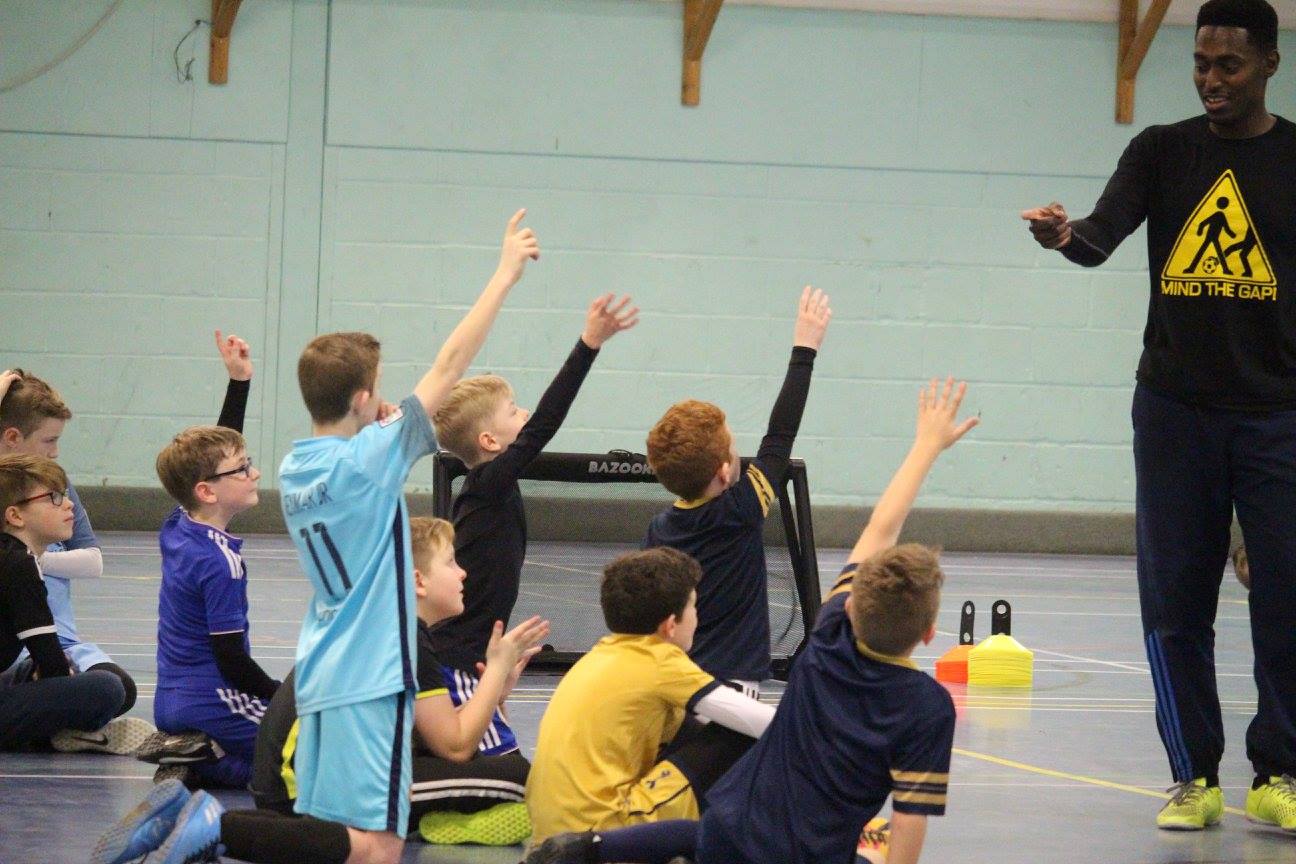 "The youth group I currently work with actually headhunted me and thought that they could work with me. So it started with a 3-hour session every Tuesday at a warehouse they rented for a couple months. Hang10 are funded by the council and just didn't have funding to continue our street sessions which were free for everyone to attend. After this, I realized that I am not only passionate about street football, but I love to teach and work with kids. It gives me a happy buzz to share what I do. That's when I started Yo Street Zone."
Today Yo Street Zone is a business that does events, workshops, and coaching, and runs a weekly Street Football Club for kids and teenagers. They also organize panna tournaments, host beginners clinics, and send their top players to street and panna competitions all around the world.
"In the city I was always playing street football, but it wasn't like, 'Ahh, nutmegs or ground moves and stuff.' It was just hardcore street where everybody just played every day. I loved it in London, but I had to go as I moved with my family to Margate. That's when I started watching YouTube videos and tutorials asking myself how I could learn this," said Yvorra. To this end, Yvorra started producing his own videos, thanks in large part to his wife, Lydia, who is now the company's photographer, videographer, and media manager.
Lydia brought to life two of their hallmark video series, "Pannarama," a news source that keeps up to speed with the players and events in the scene, and "My Journey," which highlights the lives of some of the youngsters in his group and the path they've taken to get to where they are today. These feature some of his most talented ballers, like Jojo Jr. and Patrik Miskovic, and has helped create a larger connection with young street ballers worldwide.
One of their latest productions is a ground moves video featuring Yvorra himself. For a baller of his caliber, it's impressive to witness how humble he is when it comes to broadcasting his own skills. You can watch Yvorra here balling in his Kawasaki shoes and Monta ball on the Westminster Bridge, which is just a taste of what they are and will be doing.
Yo Street Zone's methodology is creating some notable rising talent including Anthony, Peter, Miskovic, Jojo Jr., Jacopo Pauli, and Paige. "Jacopo has only been playing for 8 to 9 months and he is so hungry to improve. He is like a sponge learning every day," said Yvorra. "He is only 14 years old but I believe he is ready for Copenhagen … Peter went last year at 13 years old and placed in the top 8. It was his first time playing and he was extremely excited. Patrik has the most elegant and flamboyant style. It is very fun to watch his technique."
The team is currently preparing to head to Copenhagen Panna House's Invitationals in May, which is regarded as today's top competition for panna players and ground movers. "I am focused on player development, but I would really like to work on developing more girls in the sport. Paige is 10 years old and I want her to be the top dog in the United Kingdom." After the Pannahouse Invitationals, they'll next be headed to the European Street Cup in Denmark.
We sat down with Yvorra to talk about his favorite ballers, his passion for teaching, and the one guy he'd love to meg the most.
Urban Pitch: Since you studied and learned videos online to begin with, what were some of your favorite ground movers to watch or learn from?
Yofi Yvorra: Currently my favorite ground mover is Jazz Combo Hitter from Pelota Events. He is now retired but his style is truly incredible. Of course I enjoy watching Randall, Jean Doest, Achie, and Issy Hitman.
Working with kids can be a lot of fun, especially when it comes to coming up with clever phrases. What's the funniest saying you have heard while the kids play panna?
There's a lot of great phrases the kids come up with but I enjoy when they scream,"Oh that was sick! You finished him!" Or, "You destroyed him and ended his career!"
Obviously style of play is different as you travel to different places around the world. What is the street football game like in England?
English soccer is not all about elegance. You see Brazilian and Dutch football and think more elegance. English football is a bit more aggressive and some might say more physical. It is very fast-paced and can be considered a hardcore style. It's more like fast passes and speed. There is a fine balance between dribbling and passing. I try to avoid doing loads of fancy unnecessary skills but I still do effective simple dribbles. As everyone does love to see skills, just useful ones. If you don't play simple, you will immediately be criticized. In a sense, it's a very direct style.
In the interview you did for "The Last Stand," there seemed to be some aggressive encounters on the pitch during the film. What is in-game respect like in England?
There was a lot of banter that was going around. It's actually friendly but everyone has this type of pride and wants to show others that they are the best. It's a pride and respect thing. I'm the type of player that shows up and plays. How I do is how I do. Behind the camera, though, all the players were good friends, which was interesting to see after all the banter going around.
The game of panna revolves around humiliation and turning your opponent into a fool. If you could humiliate anyone with a nutmeg, who would it be?
Possibly 'The Professor' as I think it could be cool to introduce him to the art of 1v1 panna and in turn for him to dazzle me with those insane ball handles he has! Would be a crazy learning experience both ways. Would really appreciate if you guys could set that 1v1 match up for me, thanks haha!
What would your dream team be? What four players would you add to your squad?
If goalkeepers didn't count, it would be: Jacob Corneliusen (CPH crew); Djuric (Street Kings); Issy Hitman (Street Kings); Kanté (Chelsea FC haha, workhorse/powerhouse … hope this counts lol); Myself.
In a lot of the videos Yo Street Zone produces, I see Kawasaki Footwear, Bazooka Goals, and Monta balls. Are there any affiliation with those companies?
One day I was passing some foreign young students who were selling the Kawasaki Footwear. I thought they were pretty cool and I've always loved original things that no one else knew about … Kawasaki Footwear is actually a Danish company even though it has a Japanese name. The shoes were originally made for badminton but the company has become more retro and started exploring new avenues like street football. Bazooka Goals came from a similar encounter. The goals I was given back from 2013 are still used weekly today. They are extremely durable and the kids love them. Monta has sent us balls and they have been featured in some of our videos like "Groundmoves in London." We hope to do more with them in the future.
Find more info about Yo Street Zone on their web site here.