For decades, football and fashion have shared a connection with both fans and athletes alike. With its popularity rising in the United States, football's influence on fashion has become increasingly noticeable, paving the way for streetwear brands like Back of the Net — whose creative streak and originality stems from Creative Director Rodney Goins. 
With a father who both played soccer at Indiana University and traveled the world to pursue his entrepreneurial career, Rodney Goins says he "was bred for this." Brought up in a football-immersed family, Goins played throughout college, where he discovered an interest in fashion — partly from the lack of it surrounding him.
"In college, 70 percent of students dress like they are going to work out, or just finished up with one," Goins said. "So in order to be different and stand out amongst the crowd, I decided my wardrobe needed some updating."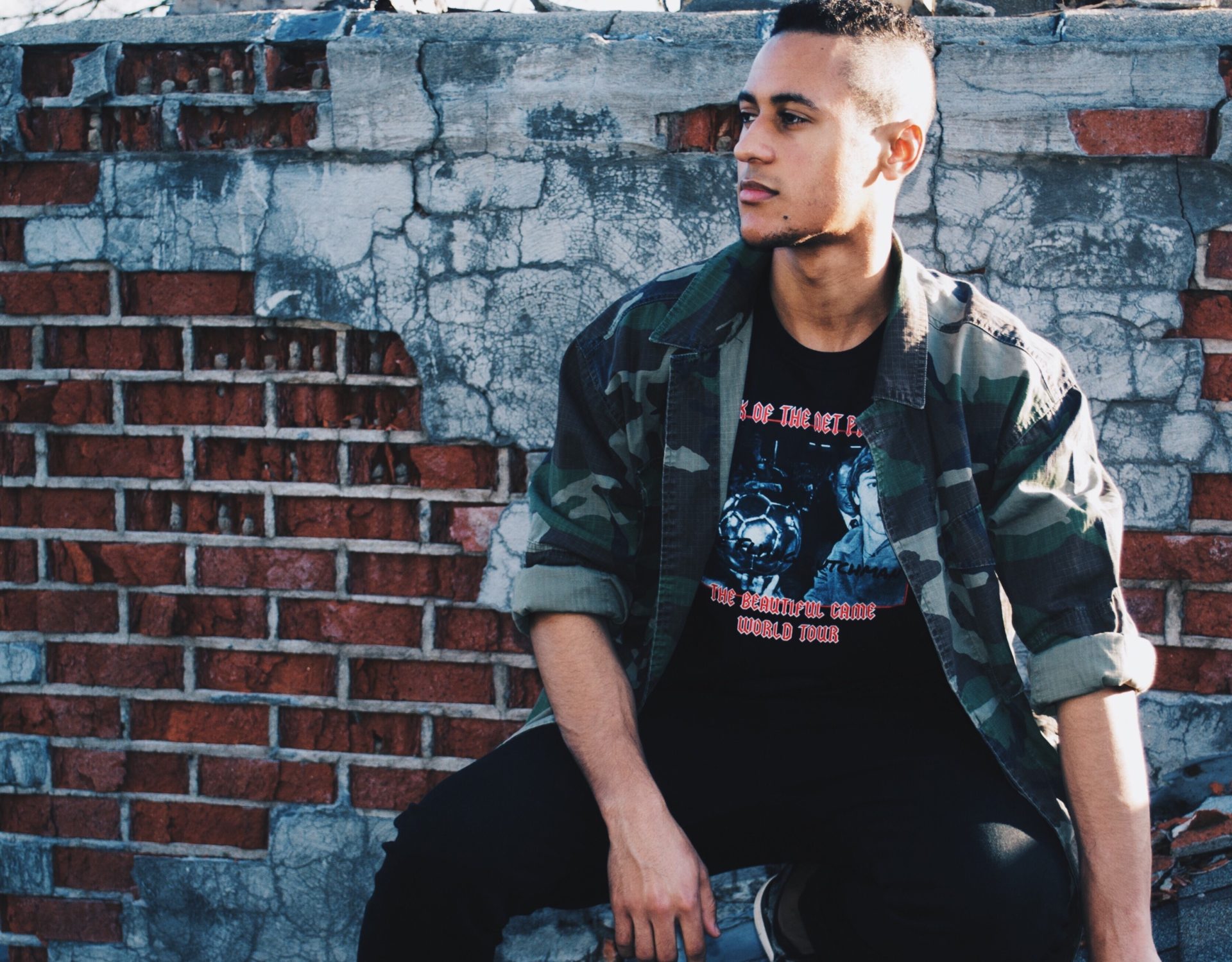 Part of what made Goins a perfect fit for fashion was his drive to be different from those around him, a drive that goes back to his playing days. As a forward, which requires a certain amount of creativity in itself, he lived for over-the-top celebrations following a goal.
Goins channeled his inner desire to stand out into Back of the Net, a streetwear line for football and fashion enthusiasts alike.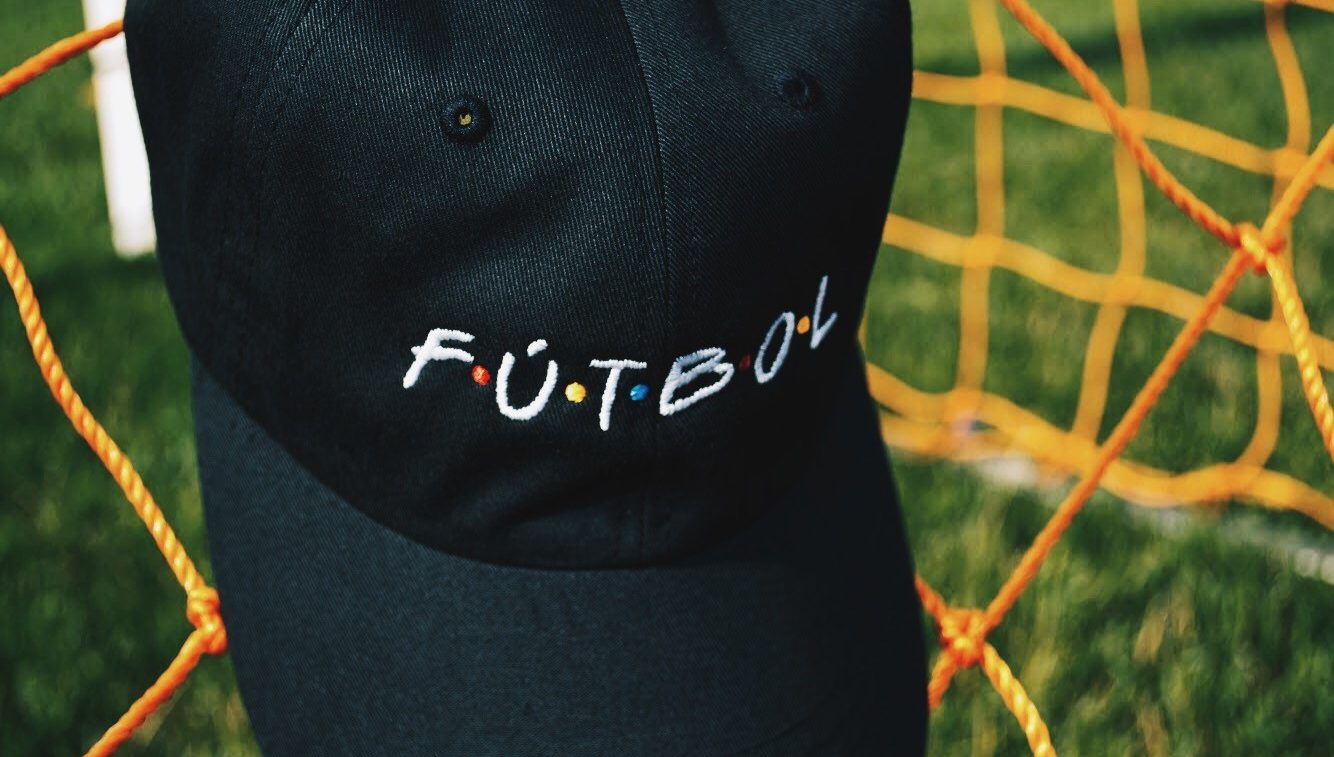 The line, which includes shirts, hats, sweatshirts, and accessories, has both football and pop culture influences.
We had a chance to sit down and talk to Goins about the inspiration behind Back of the Net, and how it has benefited from football's growing influence on American fashion and culture as a whole.
Urban Pitch: When you decided to create Back of the Net, did you realize football's influence on fashion, or did that realization occur after the brand was created? 
Rodney Goins: When we started, we knew there were a few similar brands out there, but it wasn't until a few months when we saw the actual impact of football on mainstream fashion. As time goes on, more football brands are popping up and the games' influence on fashion continues to grow.
Yeah, even recently we've seen a lot of football influence in New York's Fashion Week, whether it was Kith's latest Adidas collaboration or NYCFC's pop-up shop. Why has football had such an influence on fashion, and what is the future of the pairing of the two?
In our opinion, the recent molding of fashion and football are a result of two elements — the rich cultural aspect the sport has to offer and the backseat position football has taken in America.
Fashion tends to build off what's different, and then it slowly makes it widely accepted and adopted, similar to how football is steadily gaining traction in the U.S. after being looked down upon for so long. With football not being the most popular sport in America, its culture is different and unique. Fashion is catching on to this and running with it.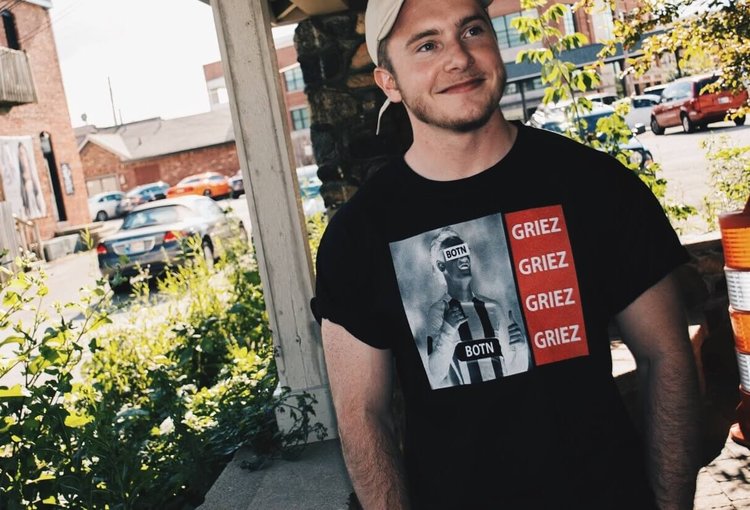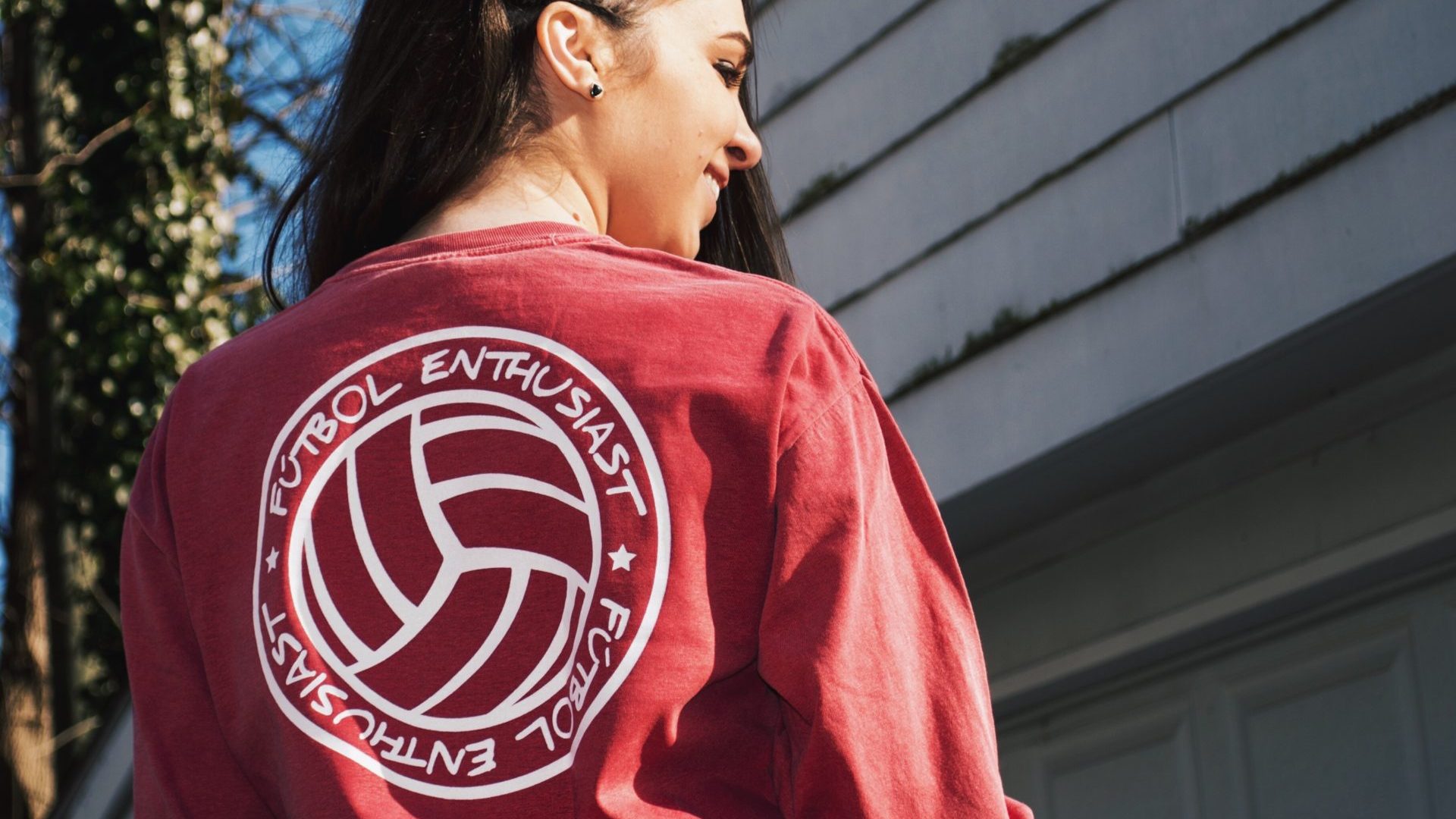 That's a really interesting point you bring up. But as football continues to grow in popularity in the U.S., do you think that football-inspired streetwear could become played out? How can you prevent that from happening?
As long as the core football audience is still there, I don't believe it will become played out. With the growth of the sport and more brands being influenced by it, I can see it becoming normalized, but still remaining popular — like with Supreme and their line of basketball and baseball jerseys. As a brand, we will continue to be unique with our designs, while staying relevant to the changing culture of the game.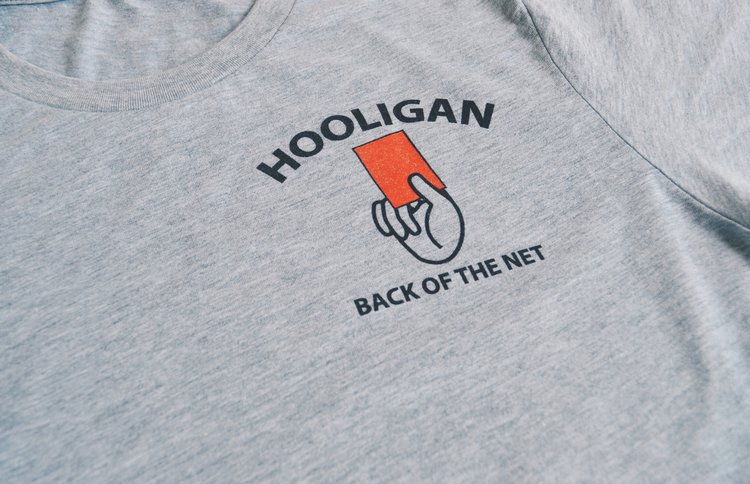 What kind of things have Back of the Net done to blend fashion and football together?
We're continuously finding ways to improve the brand and release content our customers and followers will love. A large part of this is by bridging the gap between streetwear and football.
Recently, we've began working with a few college and MLS players to give them an outlet to express themselves and spread the brand. We're so thankful for what the brand has become as a result of all of our supporters.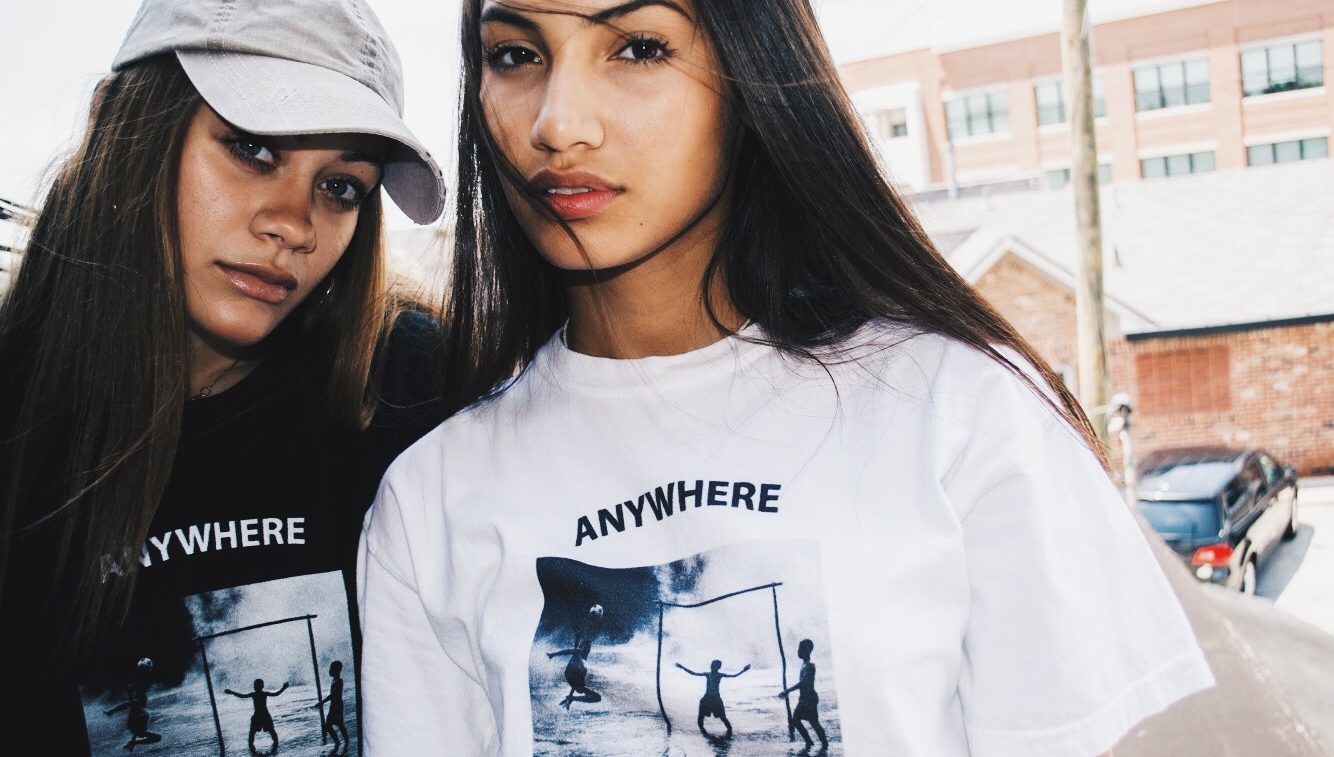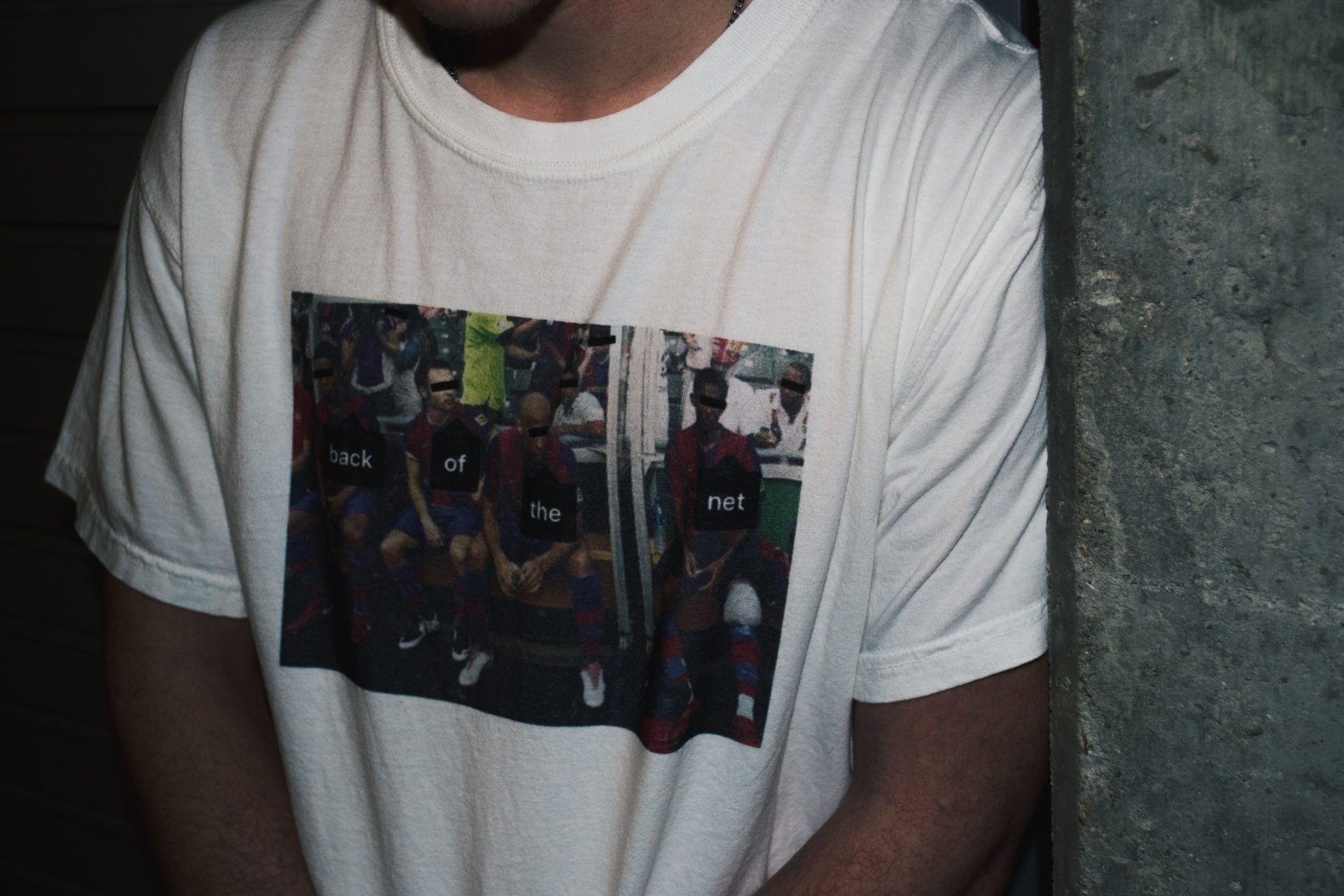 What was it like working with those college and pro players?
These experiences have made the players feel real to us. When you speak to them you realize they're regular people, with wants and needs like everyone else. They just have one sick career.
Another thing football and fashion have in common are the icons in both fields. Who are some of your influences in both fashion and football? 
Luka Sabbat is a huge fashion influence for us, because he is so young, yet a lot of his outfits have vintage aspects to them. Definitely Virgil Abloh, for what he's done with Off-White in such a short time, as well as A$AP Rocky, for the range of his wardrobe. He can seamlessly go from a simple black leather outfit to rocking a hot pink Balenciaga puff jacket.
On the pitch, it'd have to be Neymar, Cruyff, Dom Dwyer, and Maradona. Neymar is the perfect embodiment of the rags to riches story. He's a huge inspiration to players that were born into struggle and have to fight for every opportunity in their lives. Cruyff was a football psychology mastermind. He viewed the game differently than everyone around him. For that, he changed how the game was played. Dom is living the American dream that he worked so hard for. His journey draws us in and it's exciting to see what will happen next. Finally, we have to mention Maradona for his carefree attitude on the field.
I checked out your guys' blog, and judging from one of the posts you seem to be a pretty big fan of Drake. What can you learn from someone like Drake, who has transcended music and become an icon in fashion and pop culture in general?
Drake does things differently, whether it be his style of rap which incorporates a lot of singing or the company he keeps, which includes a lot of pro players. We believe that his success is a direct result of him being different. His status of being a walking, breathing meme also helps.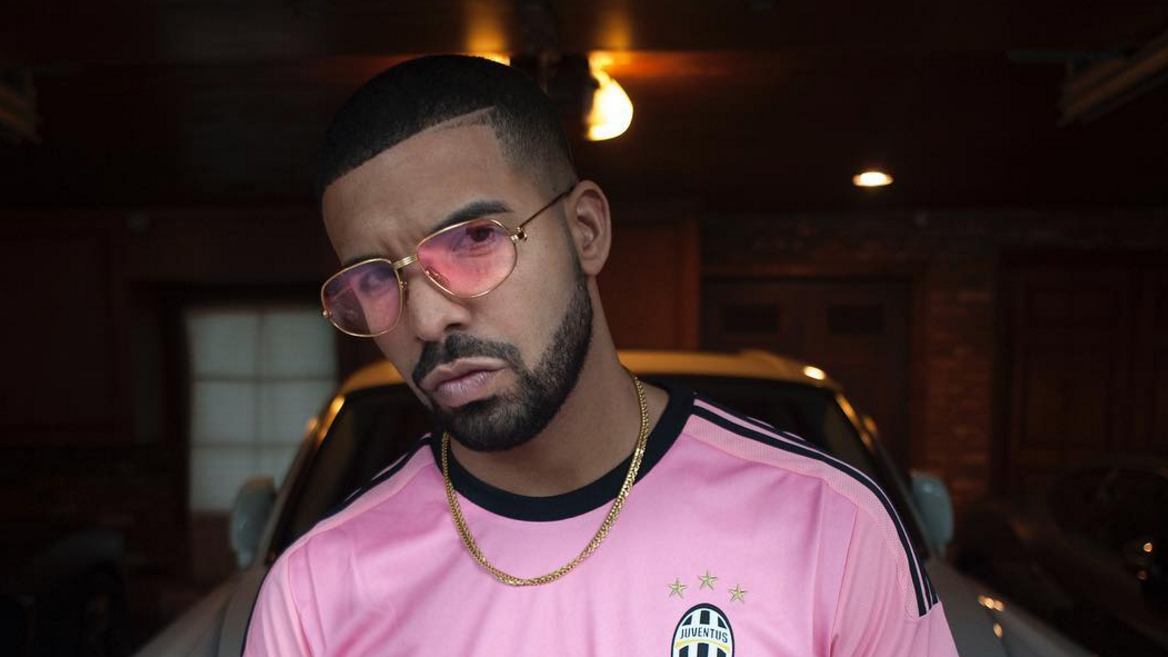 Be sure to follow Back of the Net on Instagram and check out their latest collection in their online shop.