Arguably the greatest futsal player to ever grace a court, Falcão announced his retirement from international play earlier this year after team officials informed him that they were looking to go with a more youthful squad. However, changes in the National Team management have prompted Falcão to make a return to the team, much to the delight of fans in Brazil and the rest of the world. 
As someone who grew up in Brazil, Falcão was a huge inspiration for me as a football player. Although he wasn't starring on the traditional pitch, his mix of creativity, skill, and will to win was something every young player in Brazil looked up to.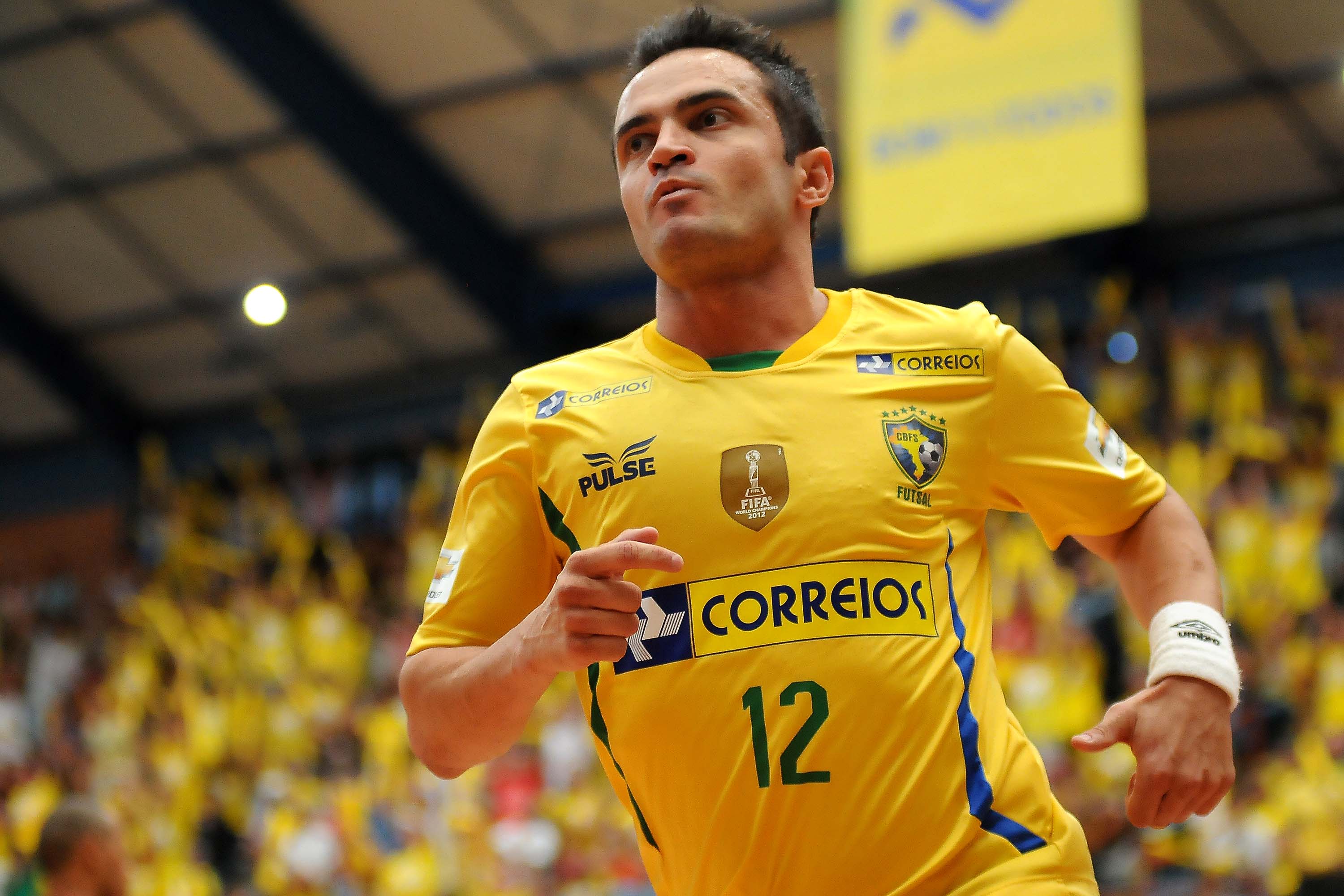 I started playing futsal when I was very young in Brazil, as most youths do to develop their talent, and I remember my coach showing us videos of Falcão playing. The things that he could do during the game were unbelievable and always made the game even more exciting to watch.
Born Alessandro Rosa Viera, Falcão has had a knack of dazzling audiences ever since his professional career began in 1989. However, as with all athletes, Father Time has caught up to him, and the Brazilian National Futsal Team management made it known that they wanted to go in a younger direction, effectively forcing him to retire.
However, the Brazilian Futsal Confederation (CBFS) has since decided to cut the partnership they had with the Brazilian Football Confederation (CBF), who had a large role in the decision to go younger. This along with the firing of the National Futsal Team head coach allowed Falcão to make his return.
In addition to returning to the National Team, Falcão will also join the board of directors of CBFS. He will be involved with key decision making in the management and administration departments, and he will also look to improve its overall image and regain the support of more sponsors.
By all means, had he decided to stand resolute on his original retirement, Falcão would have left the National Team with some incredible numbers. He has scored 380 goals in 240 games with the National Team, he has won two World Titles in 2008 and 2012, he won the FIFA Futsal Golden Ball in 2004 and 2008, and he was named Futsal Planet's Best Player In the World four times — in 2004, 2006, 2011, and 2012. Not too bad huh?
However, it wasn't just his unbelievable skill that has made him one of the greatest of all time (he's even got some freestyle skills up his sleeve). His killer instinct on the court is what sets him apart from just another good player with some ball skills. It almost seems as though Falcão knows exactly when to turn on the afterburners and seal a victory for his team, whether it's scoring the goal himself or setting up his teammates for one. In addition, his creativity is unmatched — some of the moves he's able to pull off during games are truly magical, much to the chagrin of his opponents.
In an interview with Brazilian sports media outlet Globo Esporte, the Brazilian futsal legend expressed his excitement to put on that yellow jersey and compete in front of adoring fans once again. While he understands that he is headed toward his final years as a professional player, he hopes to remain involved with the CBFS after his retirement so he can still have a part of the game with him.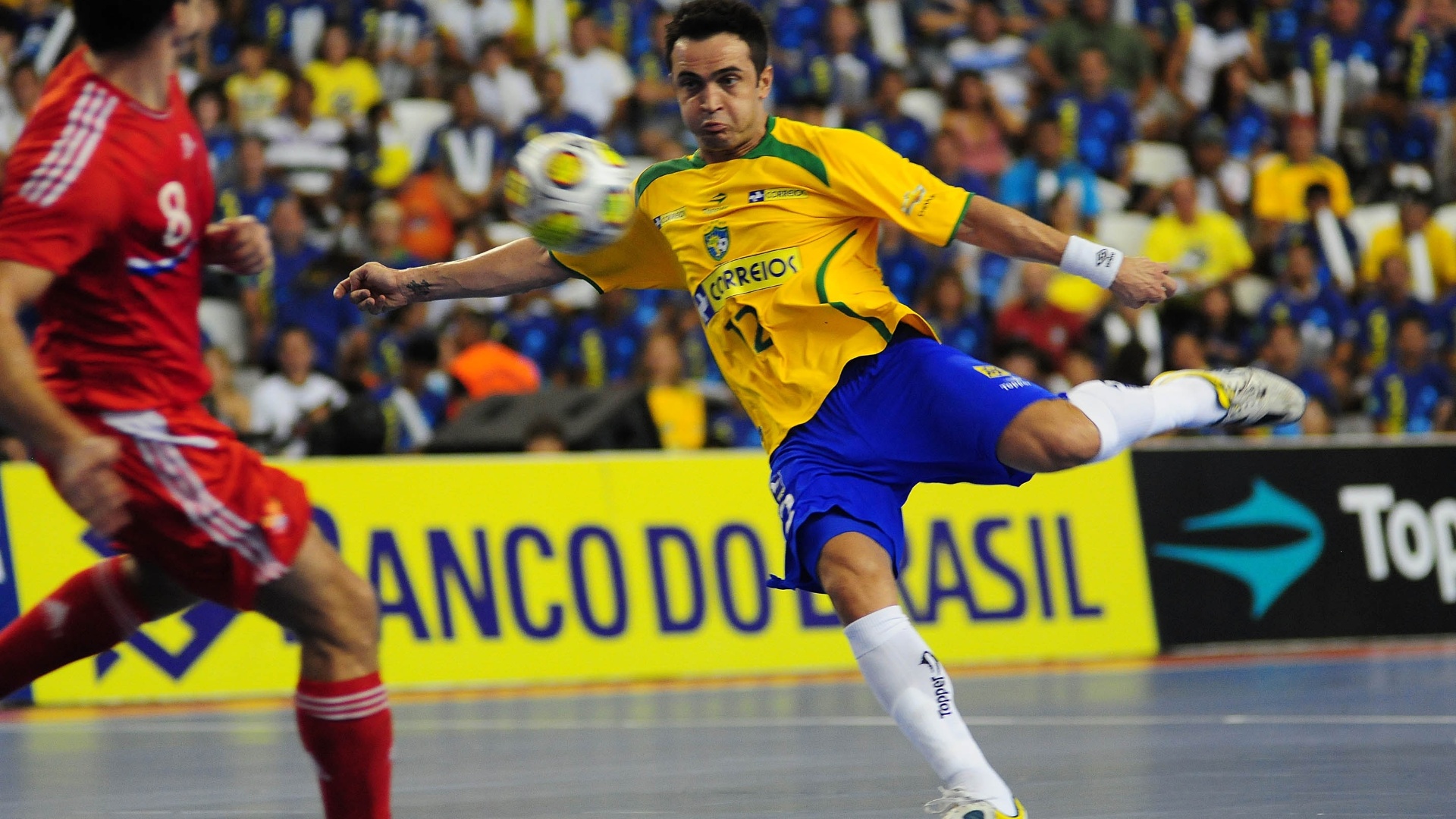 Falcão has been a huge inspiration to the thousands of Brazilians who love football, including me. For those growing up playing futsal, he was our hero. It does not matter if you want to become a professional player or just want to play some small-sided pick up games with your friends, watching Falcão play makes you crave and appreciate the passion for the game even more. His return is not only good for futsal, but for football as a whole.
Thiago Gaglianone is a lifelong football lover and player who grew up in São Paulo, Brazil. After playing for some of Brazil's biggest teams like the São Paulo Futebol Clube, he moved to the United States at the age of 17, where he won a high school National Championship with Monteverde Academy in Florida and played collegiately for Francis Marion and California Lutheran Universities.