Recently signing a partnership deal with PUMA, Manchester City's Pep Guardiola joined Liverpool's Jurgen Klopp as co-chairman of the football managers fashion club. But what if more joined the exclusive ranks of gaffers with a clothing deal? Which brands (football related or not) would reach out to which managers? On the off chance that you've ever asked that question to yourself, we've got you covered. 
Footballing mastermind and Steve Jobs of the sidelines Pep Guardiola will be patrolling his technical area this year in something other than his trademark turtleneck. The Manchester City coach has signed a long-term deal with his team's kit producer, PUMA, making him an official brand ambassador and one of the few managers in the world to have their very own clothing deal. And like Jurgen Klopp's deal with New Balance (the coolest dad meets the ultimate dad brand), the partnership between PUMA and Pep makes sense on more than just paper.
The pair are heralded for their uncompromising, creative approach (check out PUMA's slate of inventive kits for the 2006 World Cup) and fully embrace the liberating identity of "other" in a loud world of mainstream favorites like Nike and Sir Alex Ferguson. In honor of this fitting matrimony between coach and company, we imagined a few more perfect unions we'd love to see between famous managers and clothing brands.
Zinedine Zidane x Supreme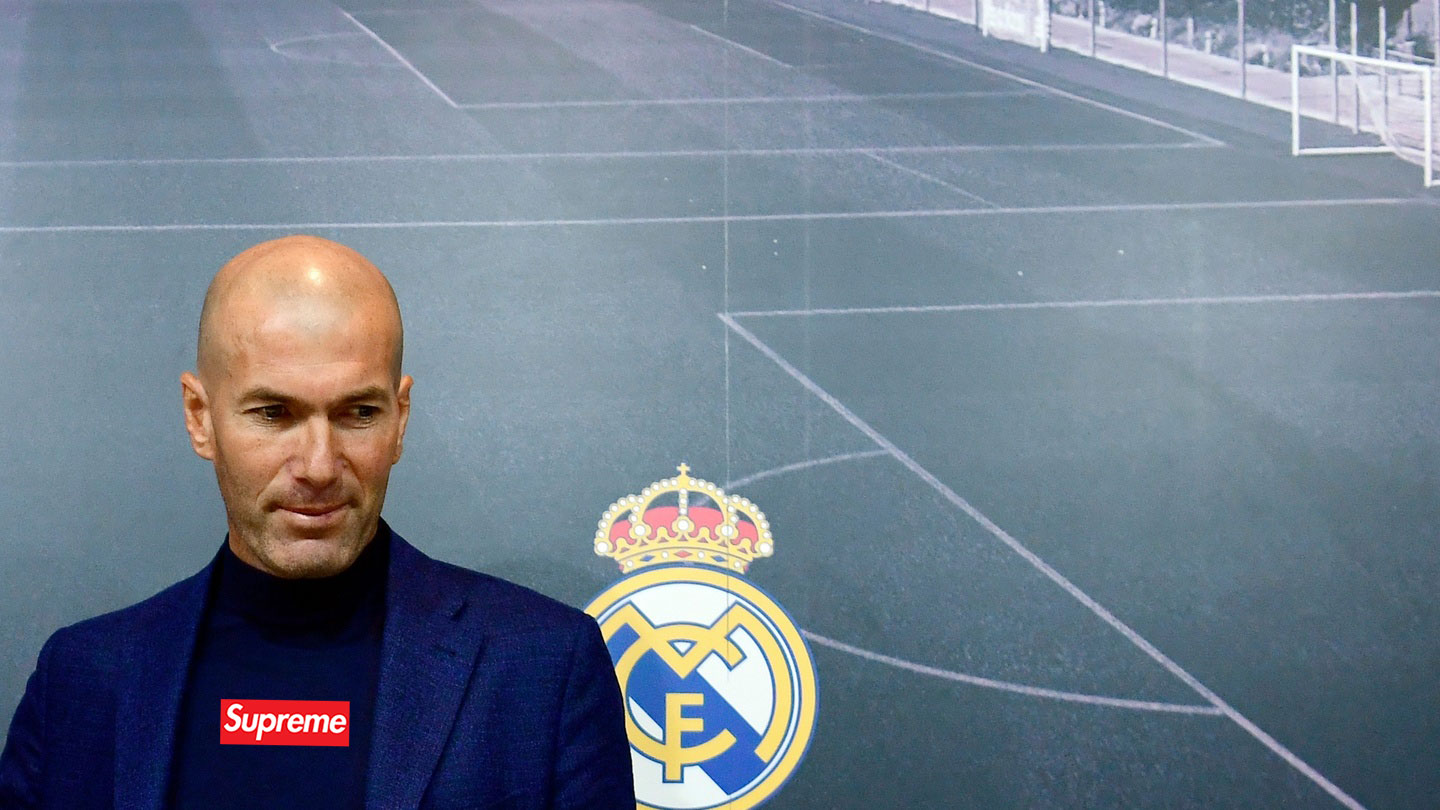 There's one thing every football streetwear brand has in common — a love of Zinedine Zidane, one of the greatest cult icons in the history of the beautiful game. Real Madrid practically have The Most Interesting Man in the World at the helm in the Frenchman, who has held the World Cup and the Euro Cup at the same time, felled a mouthy Italian with just his forehead, and dabbled in management only to find himself a back-to-back Champions League victor (not to mention that he casually has an amazing song about him, too).
The reclusive and unstoppable figure of Zidane couldn't be better suited for a box logo. His tight, curated enough career mirrors Supreme's high demand, low supply marketing regime. It would involve Zizou changing up his well-dressed aesthetic pitchside (and perhaps a shift in his taste of jeans), but the Internet's subsequent implosion would more than cover the damages. We'd recommend investing in a tent though — the lines won't be short for this collaboration.
Thomas Tuchel X FILA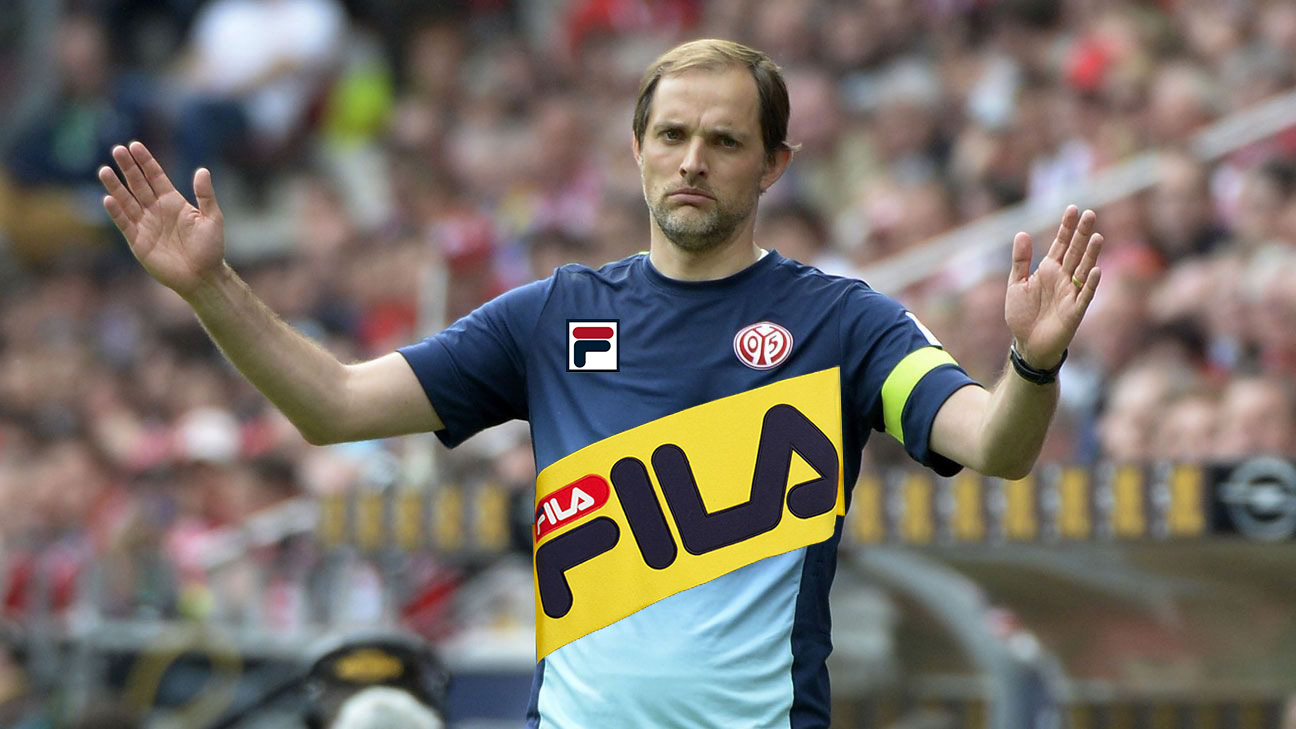 With enough Neymar transfer rumors to single-handedly save print journalism, it's easy to forget that PSG have other players, or a coach to fit them all together. But the ex-Dortmund man in charge in Paris is no slouch, and he has his work cut out for him with a handful of new signings and all eyes on that elusive Champions League trophy. In order to do so, it's time for him to be loud and impose his style, not just on the capital of football fashion, but on the world.
That's why a partnership with FILA, who has quietly been making both excessively dope gear and beaucoup money, makes so much sense — the pair are on the cusp of greatness, ready to take a leap to the big time to challenge for world domination. The FILA design philosophy, like Tuchel's own, is certainly more ambitious than its competitors, and that's exactly their path to success. Nobody plays with more flare than PSG, and that approach should be the sword they die on. For both FILA and Tuchel, it's beauty or nothing.
Diego Simeone x Vans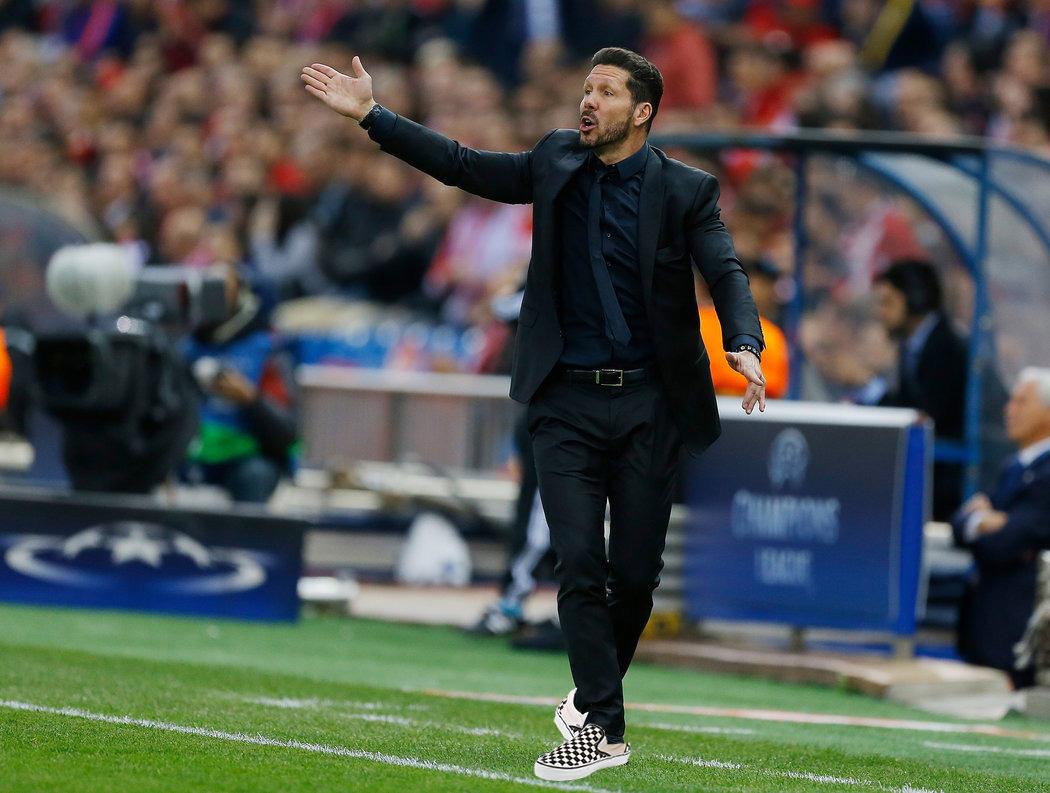 Any partner of Athletico's boss is automatically a partner in crime. Simeone's signature all-black look, "El Cholo" moniker, and cojones-grabbing demeanor have given him a particular reputation in the footballing world, one that his doggedly defensive side has affirmed over the years. But all that might be changing with the arrival of two not-so-scrappy summer signings that are already combining brilliantly.
Bargain Beckham Kieran Trippier and heir to the Portuguese throne Joao Felix signal the arrival of a certain artistry that a fashion partner could accent for a manager in transition. Vans is a company that strikes that balance, offering just enough grunge and always offsetting it with small, classic design elements that please with their simplicity.
Maurizio Sarri and lululemon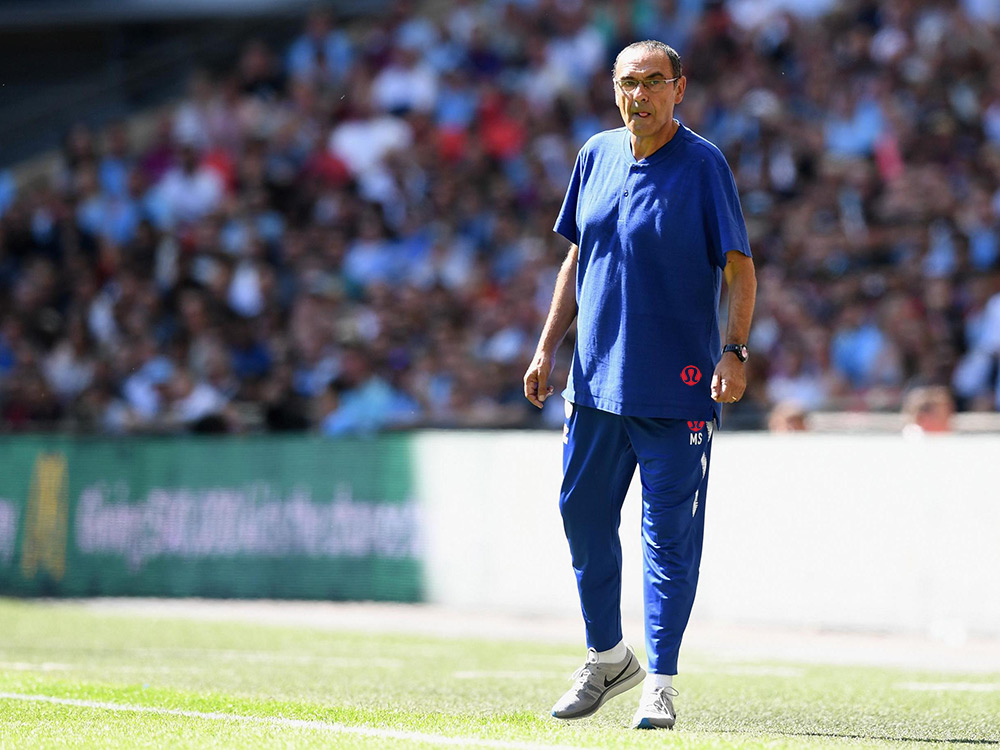 If you know the new gaffer in Turin, you know a man who is slowly torn in two for 90 minutes at a time, his profession pulling him away from his deepest desire — wearing a sweatsuit (you thought we were going to say smoking didn't you). Chelsea's castaway manager is simply not the three-piece suit type, which makes the sane observer wonder why he made the transition back to Italy and a club shackled by a traditional way of doing things.
But there's a loophole in all of this, discovered by the great tech revolution in Silicon Valley, where the greatest symbol of status is waltzing into a boardroom like it's the locker room of an Equinox gym. Maurizio Sarri, meet lululemon, the sweat-wicking silver bullet that will marry your love of all things comfort with the rigorous dress code of Serie A. And lululemon, meet Maurizio Sarri, an unlikely champion that will show your audience (and a new market in Italy) that professionalism is no longer synonymous with discomfort.