Winter is coming. Prepare accordingly with our cold weather friendly guide to 2020 teamwear.
If you're new here, one thing you should know about us is that we love football kits. Their versatility paired with fashion forward designs make them easily the most wearable jersey across all sports, so much so that all kinds of streetwear brands have come out with jerseys of their own.
However, if there's one limitation to football shirts, it's cold weather. Even if you're a layering expert, it's difficult to consistently add your kits to your winter fit rotation — but that doesn't mean you can't rep your favorite squad or maintain your soccer aesthetic.
Thanks to capitalism's increasing grip upon modern football, training and teamwear previously exclusive to players is now available to the public. This includes thermal training tops, jackets, and even parkas. In addition, the line between fashion and sports continues to blur, allowing for plenty of soccer-inspired outerwear across many F/W collections.
We compiled a list of the best out there to keep you both fresh and warm in the upcoming winter months.
PSG x Jordan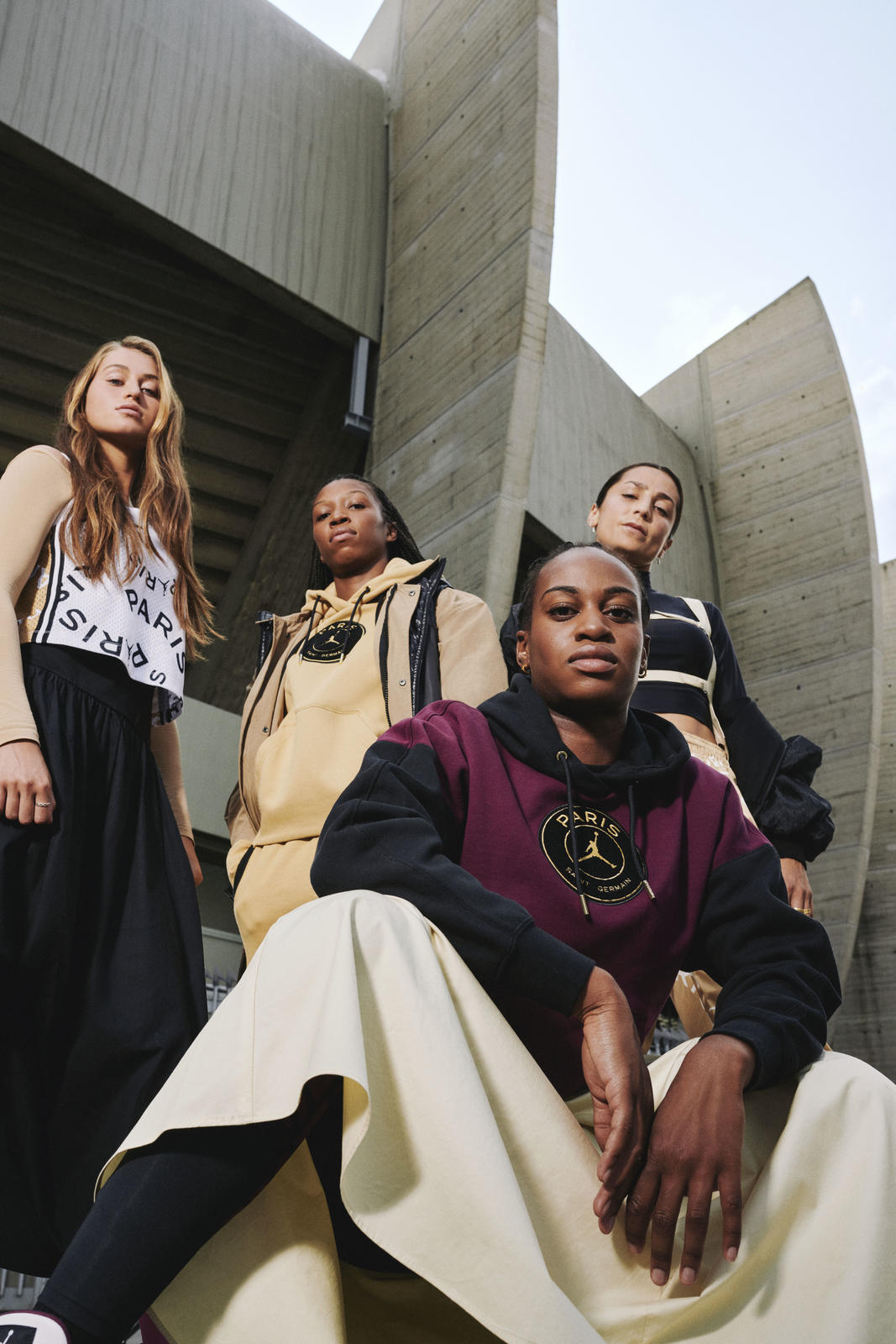 The first two installments of the Air Jordan x Paris Saint-Germain collections were enough to steal headlines left and right, but the third may be the best yet. Centered around the club's third kit, the deep bordeaux and gold color scheme adds an element of luxury compared to the pop-art tricolor of 2019-20 and the duo-chrome black and white of '18-19.
With track jackets and pants, pullover and full-zip hoodies, bombers, and vests, there's plenty to obsess over — not to mention keep warm in.
Shop the Jordan x PSG collection via Nike. 
Nike x Nigeria & South Korea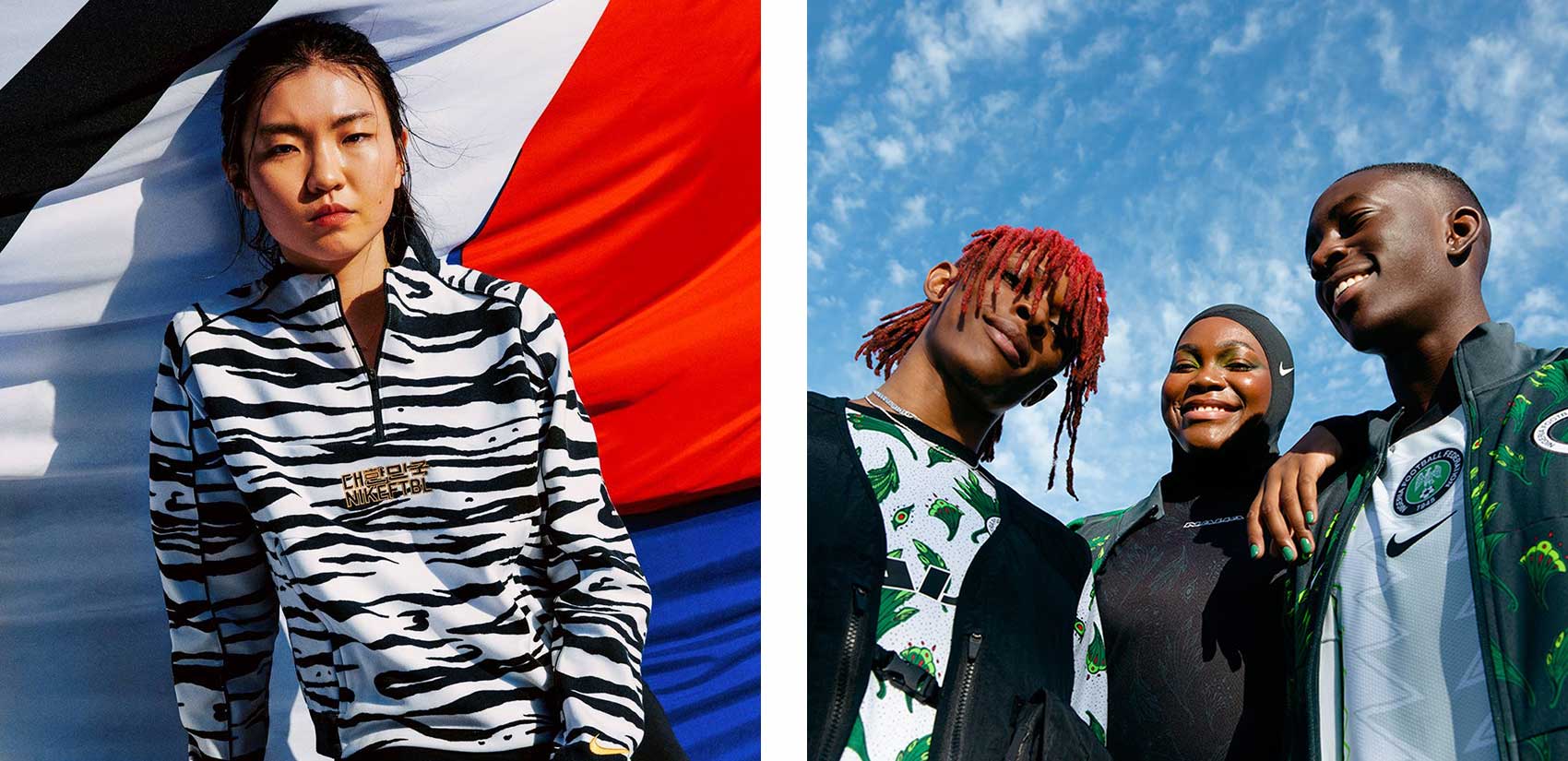 We've raved about both the 2020 Nigeria and South Korea jerseys from Nike, as well as the special edition Air Max 95s and Prestos that match. But what really makes each stand out is the apparel collection released in conjunction with the kits and the shoes.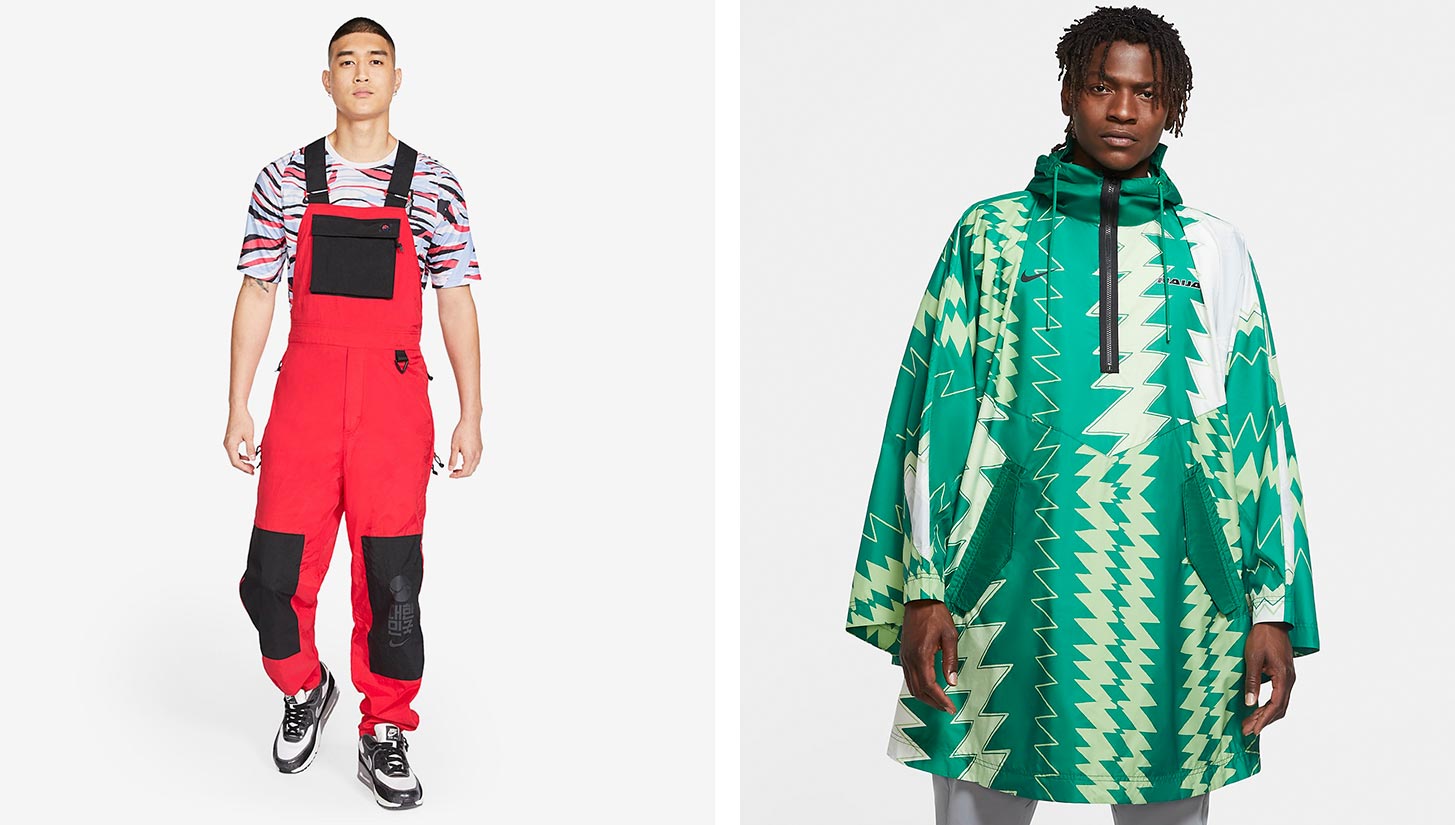 In addition to the traditional training gear worn by players, we get some lifestyle pieces, most notably a pair of overalls for South Korea and a poncho for Nigeria. There's always an amount of risk any time a brand goes outside of the box, but Nike really hit both collections out of the park.
Shop the entire Nike South Korea and Nigeria lines via Nike. 
adidas x HumanRace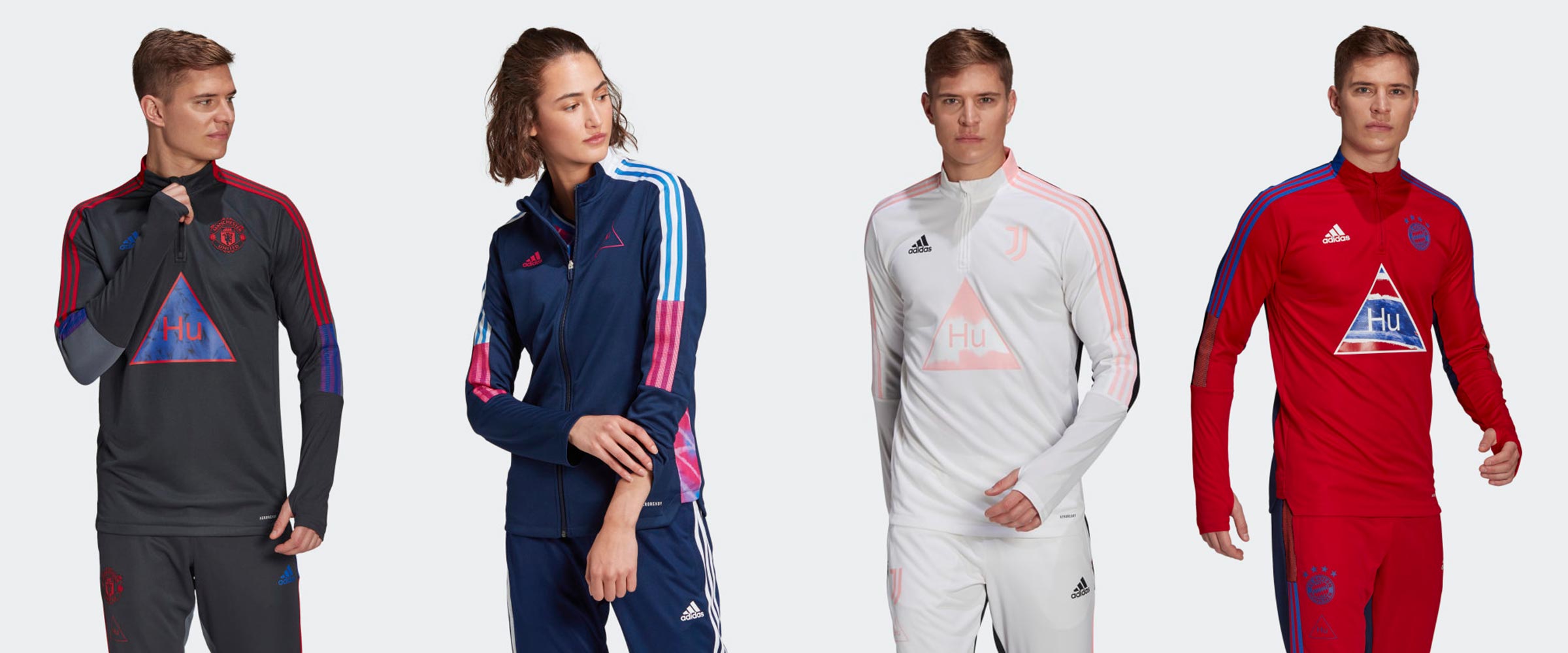 The reimagined jerseys may have garnered most of the coverage, but the adidas x HumanRace football collection also included a set of track suits for each club. Much more traditional than the polarizing kits, each suit features dual coloring on the front and back, along with Pharrell's signature branding throughout.
Shop the adidas x HumanRace collection via adidas. 
adidas x Arsenal Teamwear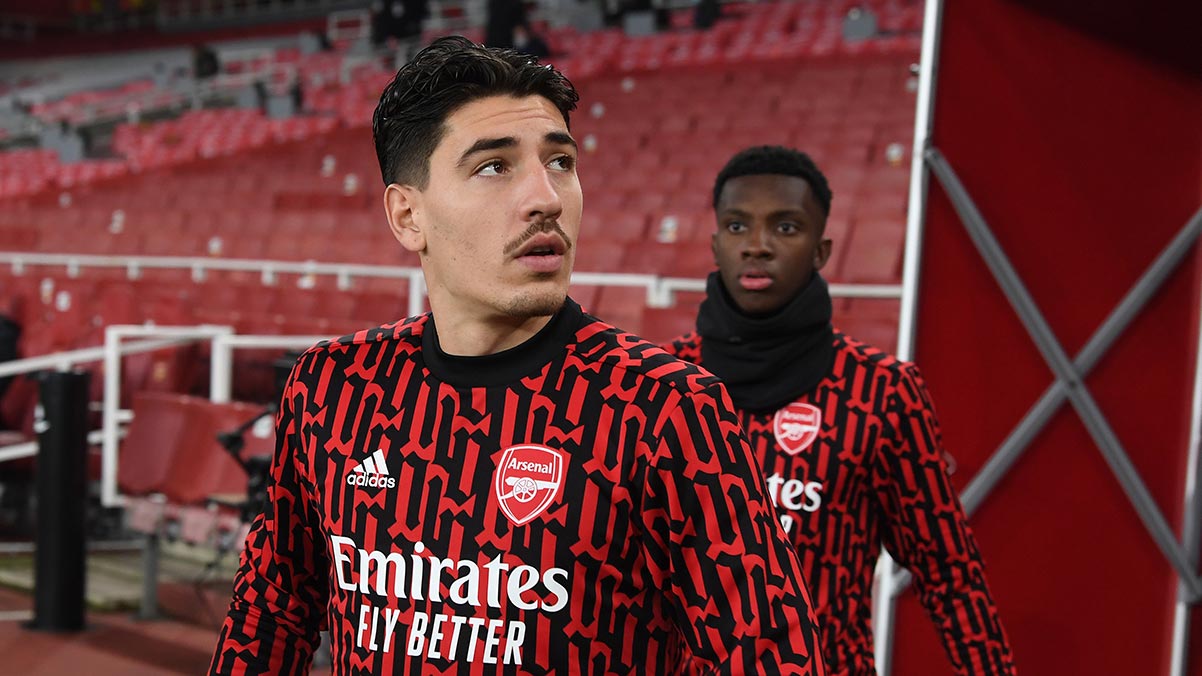 Despite all of the jokes about their away jersey, adidas' Arsenal range is one of the strongest the brand has to offer for the 2020-21 season. In addition to the HumanRace collection, the Three Stripes gave the Gunners a banger of a warm-up shirt, as seen above modeled exquisitely (as always) by Hector Bellerin.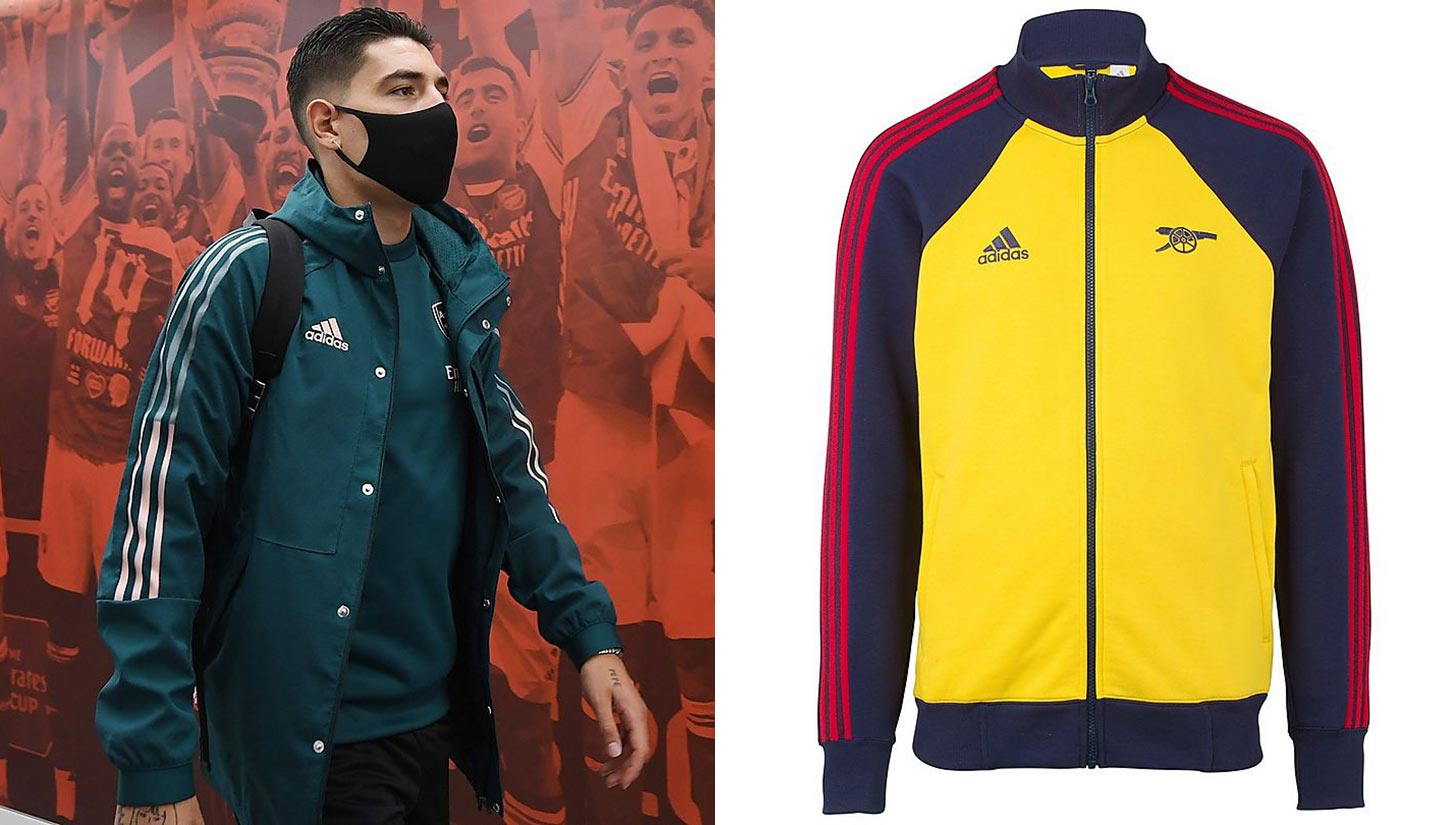 While the club regrettably took down the long sleeve version of the shirt from their online team store, there's plenty of other winter-friendly items that are visually striking. As part of their "Culture Wear" collection, we get a few retro-inspired track jackets and sweaters, as well as heavier down jackets and parkas for serious cold. All we need now is for them to revert back to the vintage crest.
Shop the entire Arsenal training line here. 
adidas x Red Star FC Winter Collection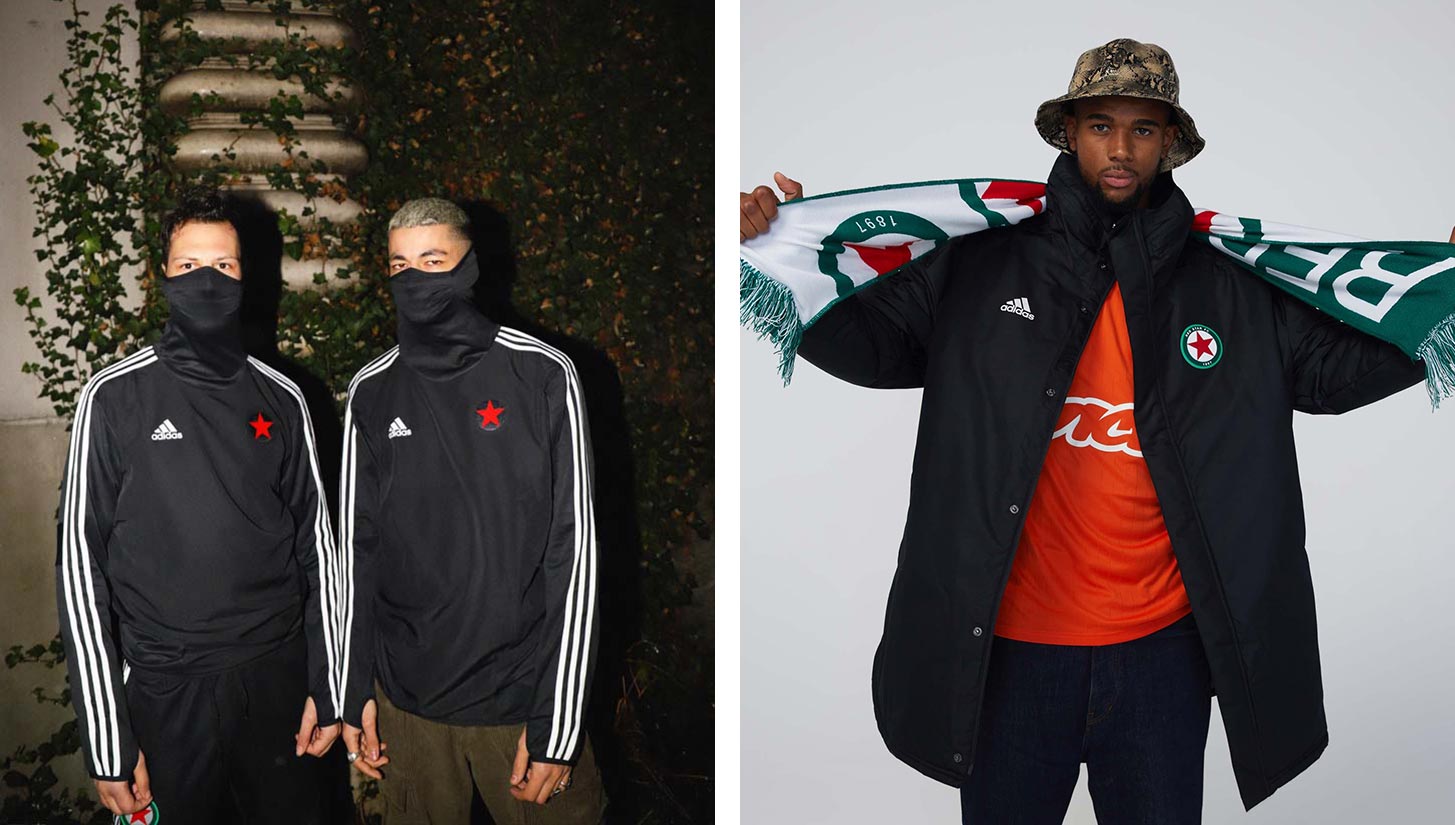 Long established as one of the most fashionable clubs in all of football, Red Star FC prepares us for the winter in a way only they could. Complete with a blacked-out trio of a sweater, parka, and poncho, Red Star is more than ready for the Parisian chill as we close out the year.
Shop the adidas x Red Star FC winter collection here. 
PUMA x BALR.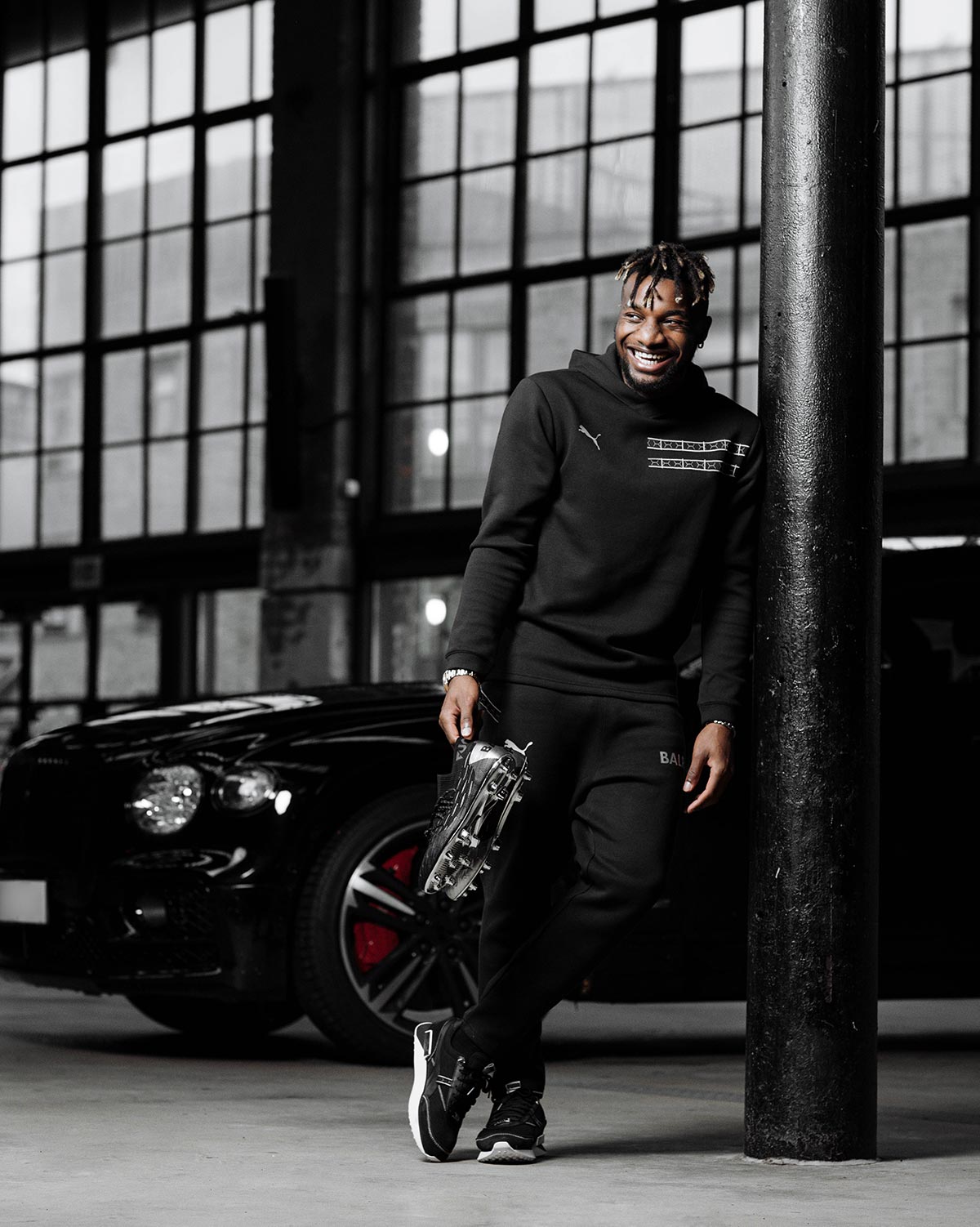 Known for its minimalist and clean streetwear designs, BALR. recently linked up with PUMA for a capsule collection of on- and off-pitch gear draped in BALR.'s signature black-and-white elegance.
The highlight of the collection may be the limited edition FUTURE 6.1 boots, but we also get a hoodie and sweatpants to keep us cozy.
Shop the PUMA x BALR. collection here. 
Icarus FC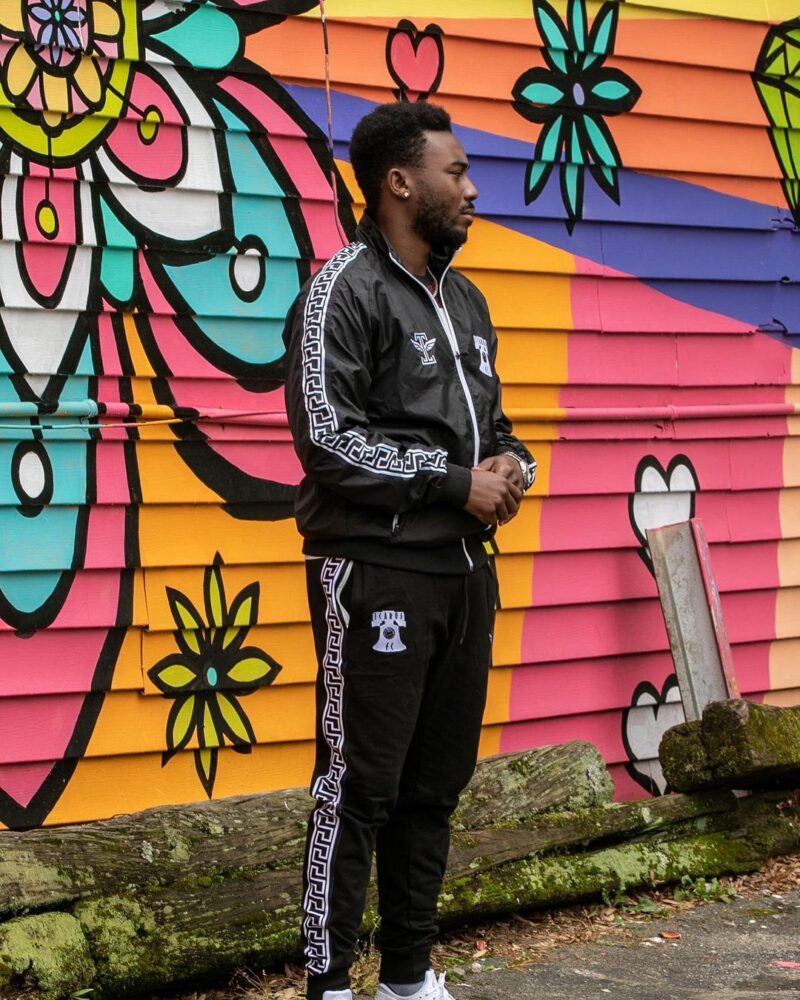 With some of the most original designs on the market, Icarus FC has made quite a name for itself as a rising kit manufacturer in the United States. While the brand's trademark is jerseys, it does offer some outerwear as well, from windbreakers to track suits to this incredible limited edition bomber jacket it made alongside Forward Madison.
Icarus also makes their kits in long sleeve iterations, and fans of The Sopranos will be thrilled to see a kit inspired by the iconic "Pine Barrens" episode. Chrissy and Paulie sure could've used an extra piece of clothing or two to keep warm while chasing after that interior decorator.
Icarus' online shop has a handful of long sleeve kits and a few pairs of joggers, but if you wanted to order in bulk (minimum 10) you can get a custom designed windbreaker or track suit set as well.
Shop the Icarus FC collection via their online shop, and drop a line to get started on a custom jacket design. 
Meyba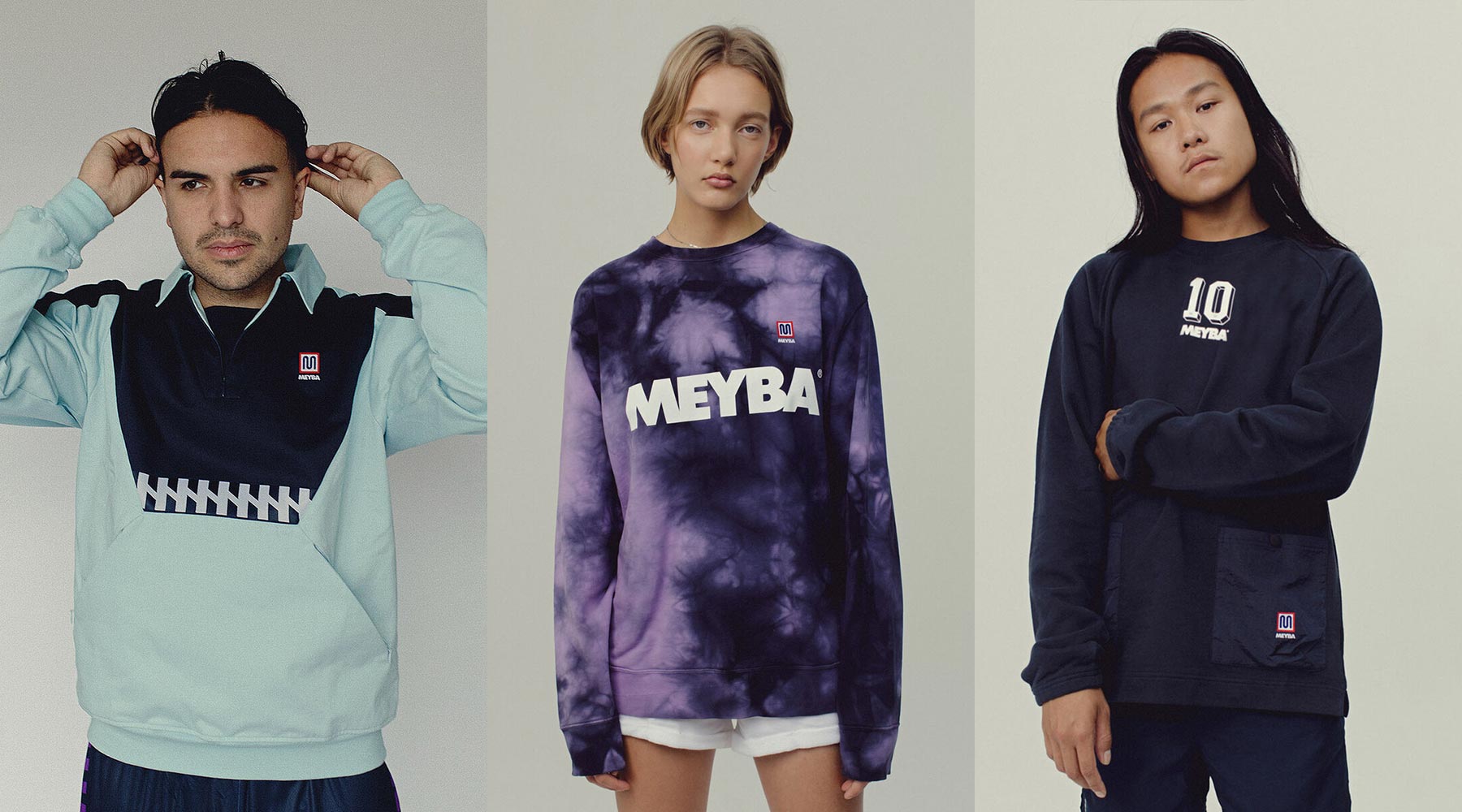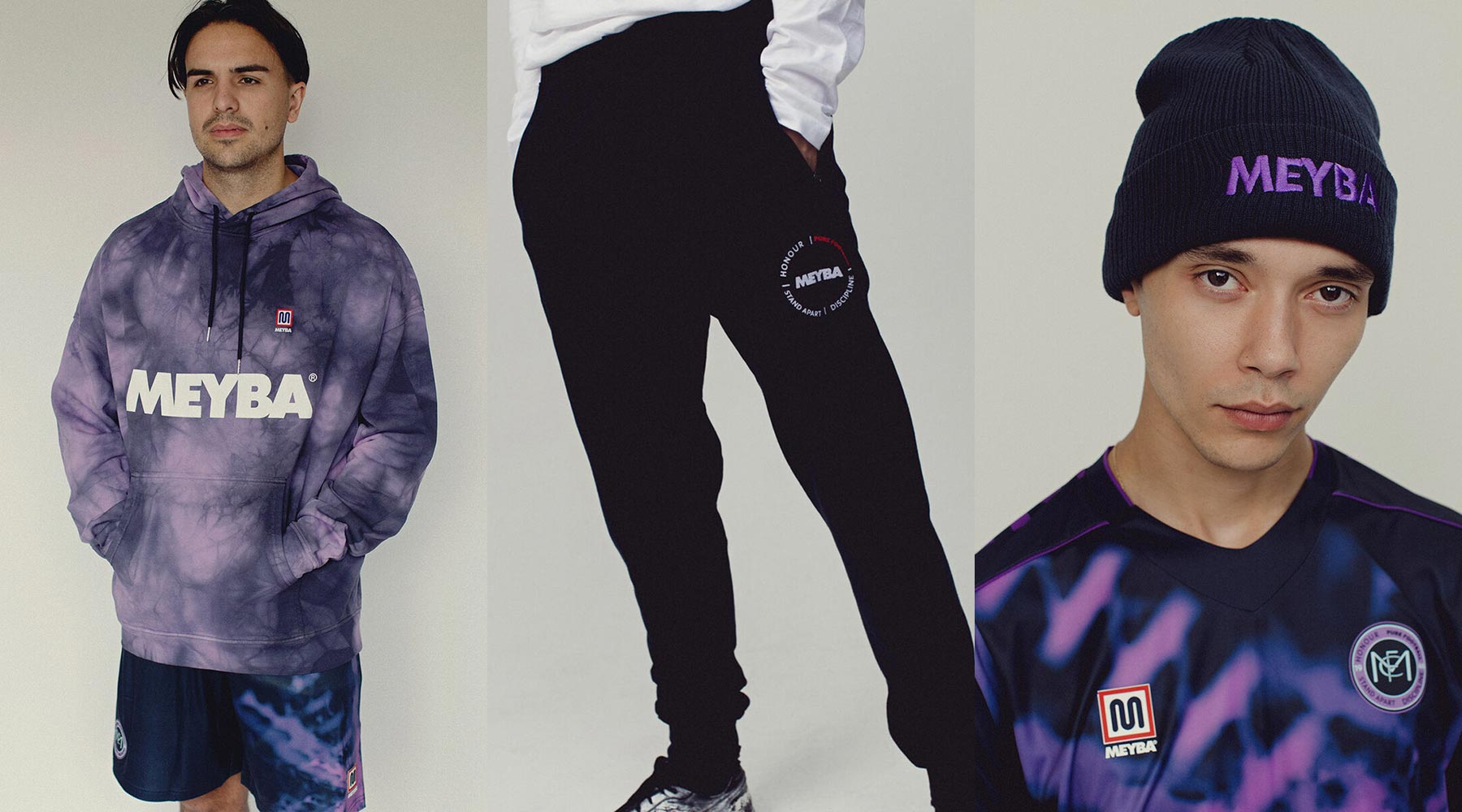 Synonymous with the legendary Barcelona teams of the '80s, Meyba has returned in a big way with their latest lifestyle capsule. Drawing on their football heritage and design cues from the '90s, the range includes sweaters, training jackets, and a beanie perfect for frosty weather.
It appears as if Meyba are back for the long haul, so be sure to keep an eye out for future releases from the throwback favorite.
Shop the Meyba lifestyle collection here. 
BONUS: Marcus Rashford x Burberry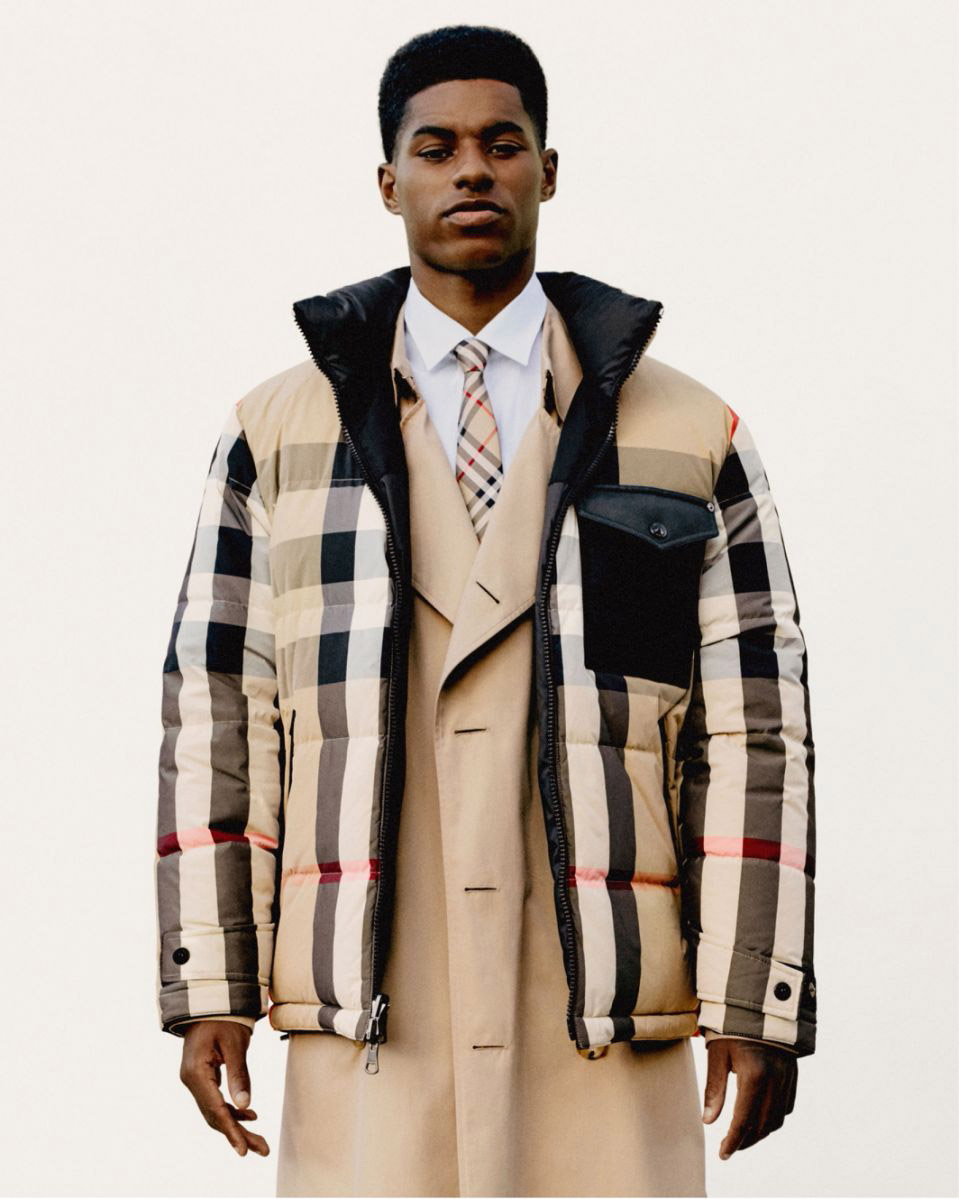 Future UK Prime Minister  Manchester United forward Marcus Rashford linked up with luxury staple Burberry for an official collaboration, and while it's not really soccer-inspired, we'd be remiss to omit this from the list.
Rashford has put together an extremely successful campaign to feed children in need across the UK, and his partnership with Burberry similarly brings aid to the future generation. The brand is investing in youth centers across the country, while continuing to make contributions to Fair Share, which donates meals to various charities and shelters. We're all for the game making positive change, and as the links between high fashion and soccer continue to become stronger, we can only expect more partnerships (hopefully like this instead of the Balenciaga soccer collection) in the future.