Despite being the second-biggest club in the city and in the third division of German football, 1860 Munich has remained relevant throughout the city limits thanks to a rich history and devoted fan base.
When I was in high school, I went to Bavaria for a student exchange program. For me, a 17-year-old with some of my best friends, it was bound to be a great time learning about culture and language. It instead was an exploration of public transportation, legally drinking alcohol, going to clubs, and being thankful that all the Germans I met knew English. Sometimes they knew it better than me.
My time on the scene as a shitbag American tourist was in full effect, and since it was springtime, so was the Bundesliga. I stood in the supporters' section for a match in Ingolstadt 04's first and only campaign in the first division, and drove past various other grounds in Bavaria.
The original plan was to go see Bayern Munich play against Borussia Dortmund in Der Klassiker, but some things fell through and we weren't able to make it. As a huge nerd for this kind of thing, I was bummed, but to be honest it was for the best. Because I ended up falling in love with 1860 Munich instead.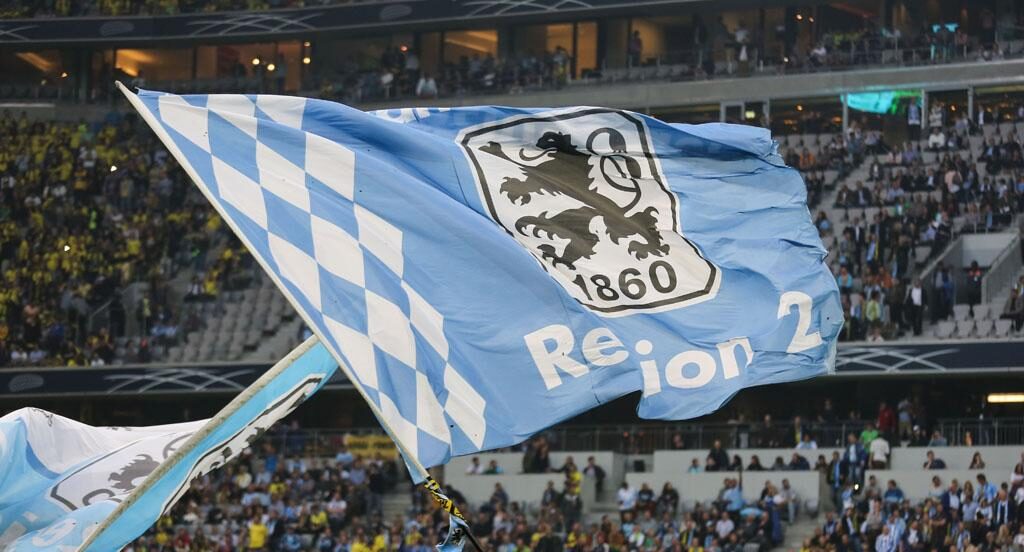 I remember watching 1860 in person for the first time  (and only time, for now at least). It was the sweetest moment of my teenage life — probably even better than losing my virginity.
We went and saw a 2. Bundesliga match between 1860 Munich and Stuttgart in the Allianz Arena. I had been to plenty of matches in the U.S. for the Portland Timbers and Thorns, even some away days in Seattle and LA. I thought I'd seen atmosphere before. But sitting with the away fans on the metro to the Allianz was up there with the most memorable experiences I've had as a spectator.
I'd never seen so many people publicly intoxicated in my life, carrying open glasses of beer on subways. Then we arrived at the blue-tinted Allianz, where it was the home fans' time to shine. Upon entering, we were immediately surrounded by amazingly patterned scarves and denim vests with wild patches. The aesthetic and kindness of the Sechzig (German for 60) fans was astounding.
Every garment, spoken phrase, song, and chant represented the city, and the supporters' undying loyalty to the club from Giesing. Speaking in English to some of them after the match, you could hear the joy and reverence they carry for the city and their fellow supporters. They also talked about the pain of supporting a club as bewildering as Sechzig. Any kind of sports fandom should include a good amount of misery during one's lifetime. How else could you truly appreciate the highs?
After I got on the airplane back to the Pacific Northwest, 1860 were relegated twice in three days. From the second to the fourth division. A shocking blow to a well-established organization.
1860 is a sporting club originally founded in 1848, which is already confusing. The 12-year discrepancy comes from a ban from the Bavarian crown for republicanism, and the club relaunched in 1860. However, it didn't start playing football until 1899.
Their biggest successes came in the 1960s with a German Cup victory, Bundesliga title, and run to the 1965 European Cup Winners final, where they lost to West Ham 2-0. This is just a reflection on their distant past though. Since the glory of the 1960s, Sechzig have bounced up and down to various levels of the German football pyramid. And after a relegation from the 2. Bundesliga in 2017, their largest investor failed to pay the license fees for the third division (Michael Sailer fantastically details the club's financial turmoil in These Football Times).
This sent them down into the Bavarian regional league, which forced a move from the Allianz Arena to the more personal and intimate Grünwalder Stadion. 1860 eventually climbed back into the third division in 2018, and remain there today. But they're far from irrelevant, especially in Munich. As of the 2019-20 season, the club has 22,400 paid members, good enough for the 15th-most in Germany and above Bundesliga staples like Wolfsburg and Augsburg.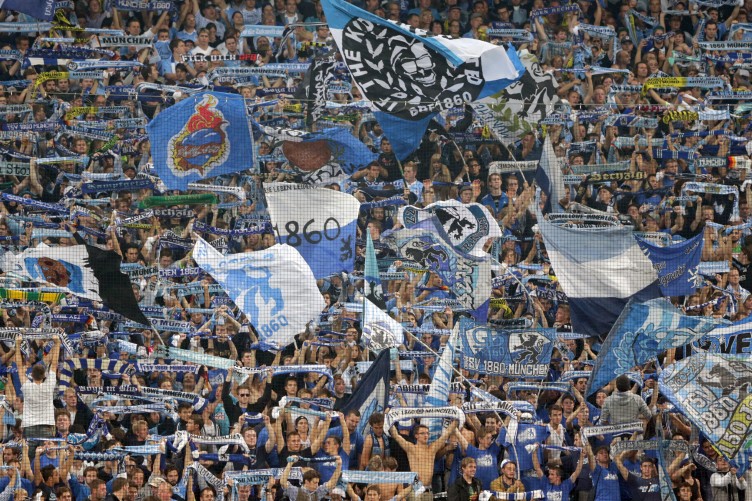 Sechzig is often talked about as the club of Munich, as its fans are mainly found within the confines of the city. On the other hand, Bayern is seen as more of a regional/national team. Its fans come in from all over Bavaria and Germany to praise the successes of one of Europe's most dominant teams.
Winning for that long should get boring, but somehow Bayern keep drawing in fans. Maybe that's why they're letting Union Berlin have the top spot of the Bundesliga to stir up a bit of drama for their supporters to overcome. Since 1860's rapid decline in the '70s, Bayern would play in front of sold out crowds in the Olympic Stadium, with fans stretching across the whole of Germany. While 1860 went through financial struggles in the late 2010s, Bayern was racking up domestic and continental titles. But yet, the fan pulse of Sechzig still beats strong.
Oftentimes in German football there aren't more than one club in a given city. In the Bundesliga only two clubs are from the same city, Union and Hertha Berlin. But both of those teams are nowhere near the success of Bayern, and for a long period of time they technically played in two different countries.
There's also Hamburg and St. Pauli, but due to St. Pauli's club culture and human rights stances it would make sense for there to be two clubs with large fan bases in that city. Other than these few exceptions, 1860 have disrupted the model. Surviving in the same city as the most dominant team in Germany.
This season is seen as the year that 1860 have to make the leap back into the second division. And while concerns about 2. Bundesliga rules prohibiting stadiums without full cover seating are currently swirling within the club's supporters (Grünwalder Stadion only has two sections fully covered), one thing that won't change is the incredible support the fans give. Munich is a two-club city, with one obviously more successful than the other. But if you were to ask me, or those living within Munich, the best representation for them in football is Sechzig.