Set to join USL League One in 2025, Brooklyn Football Club is looking to create a perfect mix of global and local talent and impact. We speak with Matt Rizzetta, chairman of club ownership conglomerate North Sixth Group, to see how Brooklyn FC will shake up the entire soccer scene in New York City. 
"If you build it, they will come." Just as the voices whispered greatness into Kevin Costner's ear in Field of Dreams, Matt Rizzetta and the North Sixth Group (who own Italian clubs Ascoli and Campobasso) embody the same ambition. In fact, Rizzetta has just dropped a bombshell on Brooklyn by announcing the borough's first professional soccer team.
Even native New Yorkers might think, "But we've already got the Red Bulls and NYCFC," and they can be forgiven. But let's do the math — a subway ride leaving from South Brooklyn's Stillwell Avenue Terminal takes around an hour and 20 minutes to get to Yankee Stadium, where NYCFC plays, and about an hour-and-a-half to get to Red Bull Arena.
The truth? Behind the marketing, the New York Red Bulls are North Jersey's team, while New York City FC belongs to the Manhattanites. This means that there's over a two-and-a-half million person void in the borough of Brooklyn for soccer fans.
Brooklyn is a place unto its own. Serviced by big name colleges downtown like St. Francis University and Poly Tech, its own thoroughfares along 18th Avenue with Villabate Alba bakery and L&B Spumoni Gardens, and for when you're looking for the perfect spot to ask that special someone to marry you, The River Cafe.
When I first caught the news that Rizzetta had closed the deal for a team in the USL, I just had to get the interview. What's the big idea? What will the kit say about the borough? Will the club have good bones? Where will it play? When it came time for our conversation, I did so with intrigue and excitement, and with Fabolous and Jay-Z's rapping over Notorious B.I.G's sample in "Brooklyn" playing over and over in my head.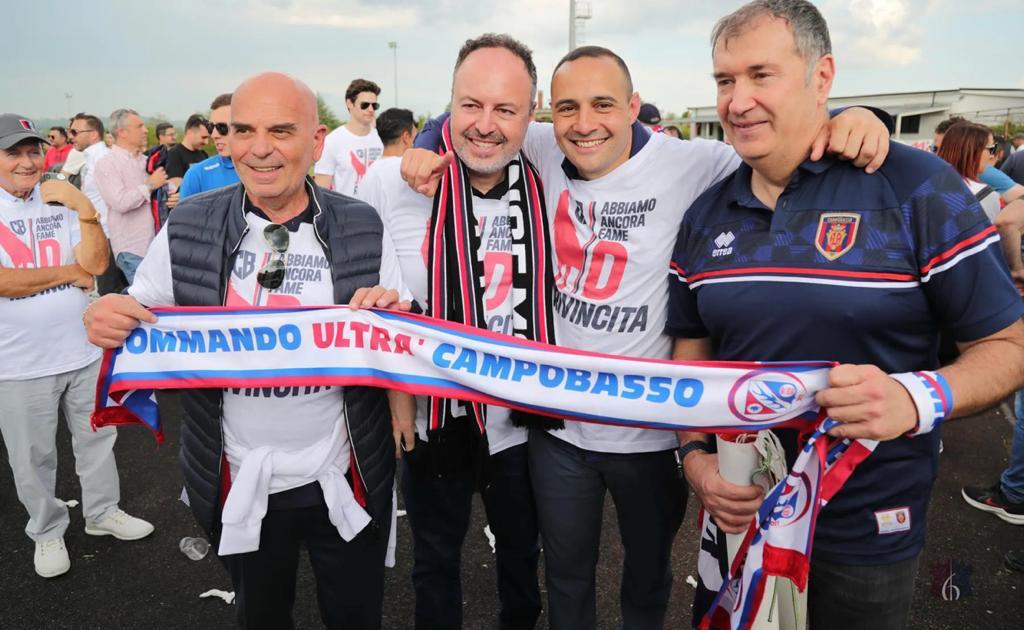 Urban Pitch: Matt, where was the idea for Brooklyn Football Club conceived?
Matt Rizzetta: We had built a nice little reputation in Europe as this American ownership group that could operate  — particularly in Italy— and we had success on the pitch, winning two out of three years with Campobasso and then with Ascoli. Ascoli was crazy, we had the fourth- or fifth-lowest payroll in Serie B and we finished two wins away from promotion into Serie A.
It was around that time where I had started to get approached by the American soccer league executives and they were looking to bring diversified operators into the league with different types of ownership groups and perspectives. They saw what we were doing in Europe and wanted to see if we were interested in investing in American soccer.
Now simultaneously, I was interested and felt we are entering the golden era of American soccer. So for me it's a very strategic investment and now you can see investors trying to jockey and position themselves strategically in this whole fray. That's when I started to conceive the idea of bringing soccer to Brooklyn. I started talking to MLS, MLS Next Pro, and then the USL, which is the league we ultimately decided on.
We said we would invest on one condition — that we would acquire the territory rights for Brooklyn, and I really believe in it. I think it can represent a transformational market for soccer in this country. If you look at the demographics, the socioeconomic background, the global awareness and visibility of Brooklyn as a city, I think it's the perfect market to do soccer in the United States.
We spent about 18 months deciding on which league to go with, negotiating deal terms, and territory rights. That type of stuff is painful in many ways, but rewarding in the end. The venue is one of the hardest pieces, finding one which could host a professional soccer team, and after two years we finally sealed the deal.
I think it's a blanket statement that New York is covered for soccer with New York Red Bulls in New Jersey, and New York City FC in the Bronx, but there's really a big area of the five boroughs left out.
I agree. Some of the best advice and perspectives that I've received have been from soccer fans. New York has a rich history and tradition in soccer, and it's very grassroots. Even at the MLS level you could say that hasn't been fulfilled to its true potential.
Just a few months ago I was talking to an Uber driver about the Brooklyn project. He was from Jamaica and was in the country for 30 years, was a loyal NYCFC season ticket holder and spent half the ride complaining about how they haven't done a good job embracing the local communities and haven't engaged with fans the way they should have.That's when the light bulb went off and I felt there was really a way to embrace the grassroots and engage with local communities.
Our project is going to be global. We're going to go out and recruit U20 national team players from countries that are densely populated and well represented in Brooklyn. We have that Euro football experience so we are going to take more of a European model and mindset to our club in terms of optimizing player values and investing in the youth academies in a more economical way, and increasing our scouting reach into under-serviced markets where some of the competing teams in the States aren't doing that.
And obviously we are going to be selling Brooklyn. The city itself as a standalone brand is incredibly valuable and recognized around the world. Even from a player standpoint, we've spoken to six players already that are U20 national team players — Columbia, Ecuador, Uruguay.
Think about it, these kids are not making much money yet, they're probably two contracts away from getting their first big major league type deal — MLS, Premier League, or Serie A type deal. We're recruiting them to Brooklyn. Why not come here, make a little more money, get housing paid for, and live in one of the best cities in the world while doing so.
One thing the author asserts in Soccernomics is don't just look at the country of origin. You have to do your homework to see "where are these players?" Finding that untapped potential, even domestically.
Our strategy is really going to embrace both international and local, finding that balance. Our general manager, who we will be announcing in a few months, is coming over from a Premier League team, so that's globally recognized credibility. Our CEO on the other hand — the day to day operator — is a local guy, he just knows Brooklyn, knows American soccer better than anyone. Same things with the players. We have seven international spots so you're going to see us recruit internationally from tier one to tier two countries in terms of soccer.
As for the rest of the roster, there's so much talent in New York City and the Metropolitan area alone, so we're going to try to offset all of our international talent with really strong local talent. That's going to be our play.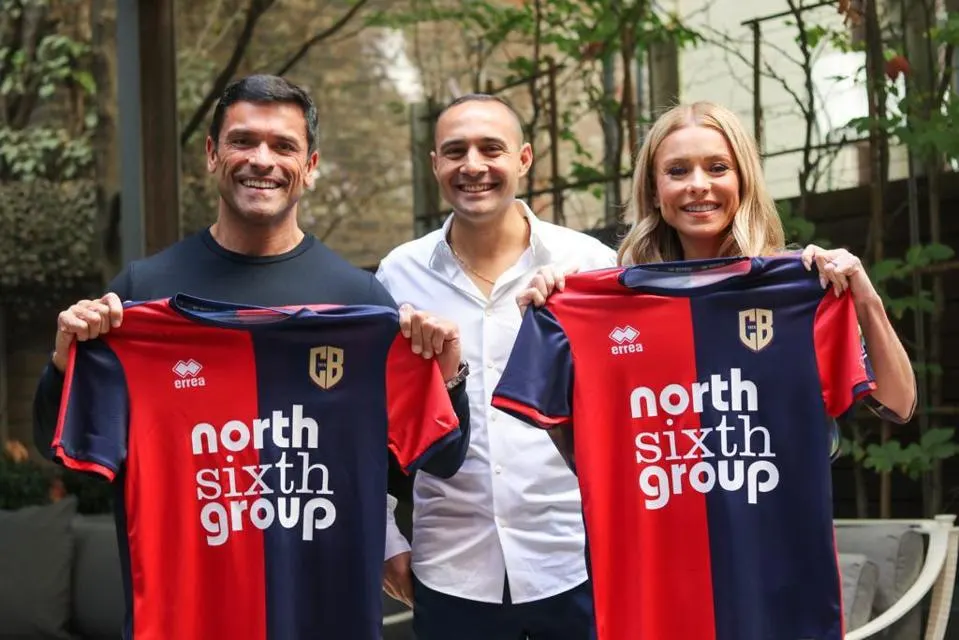 Is someone like Brooklyn Italians someone you'll be connecting with further down the line?
Yes, and there's so many — Brooklyn Italians, FA Euro New York, Two Bridges FC, Park Slope United, FC Gottschee. These are great youth academies and they're doing fantastic work. If you control the talent, you control the market. The talent is controlled by really strong youth academies that have spent lots of time and money on developing youth.
We're going to figure out ways to partner and help them, make it a win-win for both sides. The value we bring is now we are Brooklyn's only professional [soccer] team, and the only true pro Brooklyn expansion team. The Cosmos played a few games in Coney Island, but that was more of a one-off thing.
Speaking of Coney Island and MCU Park, is that a location you've considered?
If you remember Queensboro FC, that was a big issue because they couldn't secure a venue due to issues and restrictions. We wanted to make sure before we signed on the dotted line that we had security from the federation and the league.
We have three venues that have been pre-approved. They're all going to require some upgrades and whatnot. Coney Island is somewhere we looked at, and then there's a few we looked at more downtown Brooklyn. More intimate, neighborhood-like, small venues. We saw that with a little creativity and a little bit of investment, we could create a nice English-style, neighborhood-like venue, so we're looking at all those types of options.
Atmosphere is one thing that makes or breaks these teams. Speaking about club culture, you mentioned a grassroots-first approach. One thing that's hurt teams in the past is they go marketing first, and don't necessarily establish themselves within the community.
I'll give you a quick example:
There's a Caribbean Cup up in the Bronx/Yonkers area, we are going to be there. There's another one in Red Hook (Brooklyn), we are going to be there too. We're going to do everything to be present — parades, celebrations, heritage celebrations. You walk through neighborhoods in Brooklyn and you're basically walking through the windows of the world.
We're going to do everything we can to be loyal, passionate, positive supporters that make Brooklyn what it is.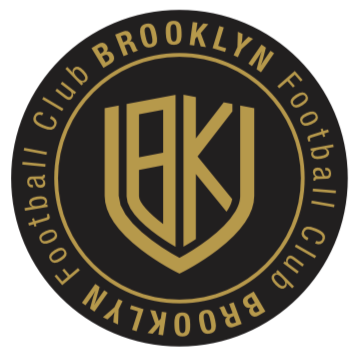 I look at other teams in the league like Forward Madison and the one thing they push is their kit. At this point have you had any ideas of how you envision Brooklyn's kit?
It's crazy, we've gotten close to 50 inbound requests from designers. We have to get it right. It's not only going to be a fashion statement, but a representation of the platform that we are building and the values of the club. We'll run a proper process when the time comes, but I think we're going to try and involve as many local artists and talent as we can not just for the kit, but the entire project.
The heartbeat of Brooklyn is the local artists, the freelancers, the family businesses, and the restaurants that have been there for several generations, so we are going to try and get them all involved.
Sometimes when I speak to owners and prospective investors in the American soccer pyramid, they don't seem as down to earth as you do. What makes me most interested in Brooklyn is my own background, so I know this would mean a lot to the area.
I lived in Brooklyn for many years, all three of my daughters were born there, I got married, and have a lot of family in Brooklyn. I believe if done right — and we intend to do it right — I think it can represent the new model for American soccer. I truly believe that.
I do too after speaking with you!
Forget about courage, you need a lot of patience and discipline. This deal took so many different twists and turns. It's so easy to say no and to back out of these deals because there's so many obstacles to doing pro soccer in Brooklyn. Any normal, sane human being would probably say "you know what, I'm out," but we had a vision and we had conviction and we weren't going to let it pass us by. Especially heading into the World Cup. We want to be positioned very strategically heading into the World Cup.
One thing I hear people like you — entrepreneurs and even big time championship athletes — the one thing they always say is what people don't see about their success is each small step along the way. 
It's true. To the outside world it seems like we just showed up one day and had a vision to bring pro soccer to Brooklyn, and signed on the dotted line. But that's now how it went. This went from a vision from then talking to leagues, to negotiating deal terms, to then getting board approvals and studying bylaws, looking at venues, etcetera. There was a lot of work that went into this, and now we're just starting the project. Now it's the starting line.
But it's people like you who have reaffirmed our vision. We're getting so many calls from people who are like, "Damn I'm a lifelong Brooklyn person and I've been waiting for so long for there to be a pro team in Brooklyn, if done right this could be massive," and that's what really keeps us going.
The players too. Brooklyn is an easy place to recruit. We've spoken to six players in our network who've already said no to Italy. I mean we're talking about Italy! Like our Ascoli who are trying to get into Serie A and even Campobasso, we've had so many players who've said no to Italy but said yes to Brooklyn. Think about that.
Remember that movie Field of Dreams? "If you build it, they will come." It's like that. If you build it, people will believe, and that's what we're trying to do.