Our Creator's Challenge series that features some of the hottest up-and-coming graphic designers continues with Graphic FC and Thriller Kits going head-to-head on a FTBLR x Real Madrid concept kit. Who designed it best?
It's time for volume two of our monthly Creator's Challenge series! Just in case you missed the inaugural, we enlist two rising designers to create a concept design surrounding a theme that is chosen by an outside source. This source is someone who is both influential and knowledgeable in their respective field, whether it be fashion, art, or sport. The designers have free reign to create whatever they like, as long as it falls within the theme, such as a brand collaboration, throwback, or street team kit.
This edition's theme was chosen by none other than FTBLR Co-Owner Tony Magaña, who has opted for a FTBLR x Real Madrid concept kit.
THE DESIGNERS
We first met Graphic FC, aka Jamie Fleming, a few months ago as one of the leaders in the exploding field of concept football kit design. Hailing from Manchester, England, Fleming has generated some solid buzz in just under a year of creating concepts on his Instagram account. Whether it's a concept kit or boot, you can count on Fleming's designs to be both creative and visually appealing.
Fleming is going up against Thriller Kits, who chose to only reveal his first name, Hervishwaran. The 15-year-old Malaysian designer has been in the game since April 2017, but despite the lack of experience, the young designer has created a flurry of tasteful kits featuring some of the world's top teams.
THE CONCEPT
Despite the recent 3-0 loss to Barcelona in the most recent installment of El Classico, Real Madrid continues to be one of the world's most popular teams, thanks to stars from the past, present, and future. Tony Magaña, founder of football-inspired clothing line FTBLR, grew up watching the Galacticos in the trademark white kits in awe, something that he continues to do today.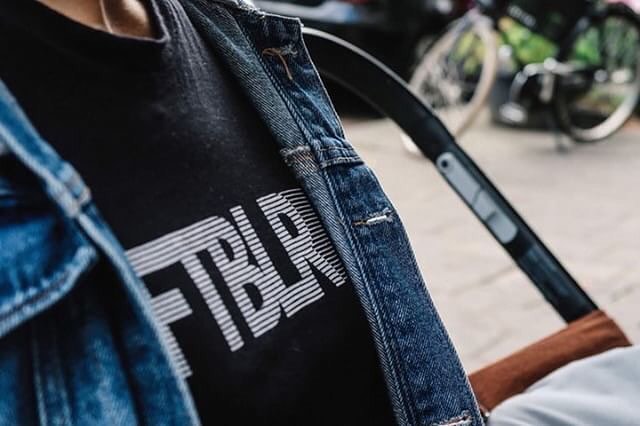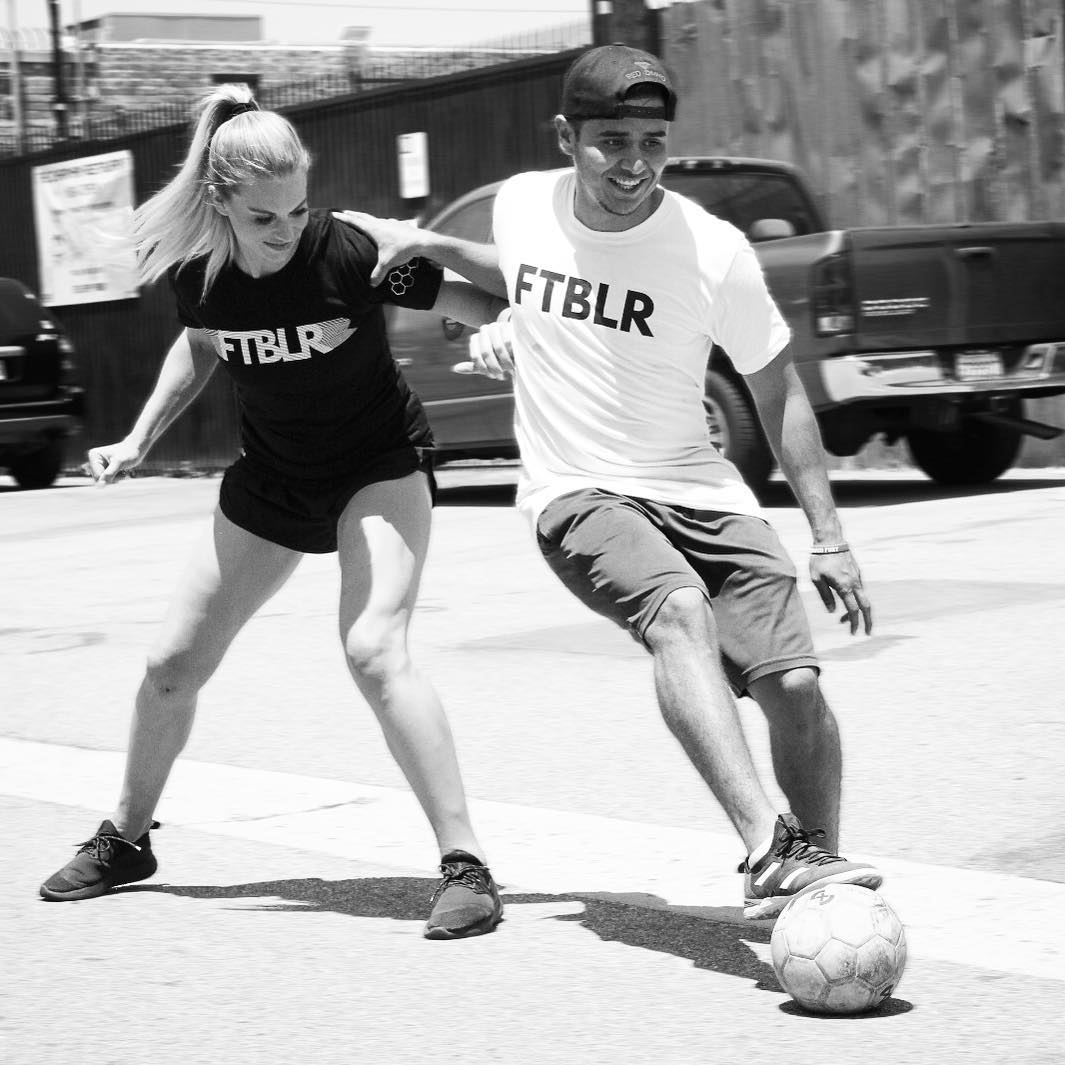 While Magaña maintains his favorite team to watch is the U.S. National Team, the creative style of play from Real Madrid is something he can both appreciate and take inspiration from. He has always pictured the FTBLR logo on a Madrid kit, and for the second edition of Creator's Challenge, that idea will become (almost) reality.
THE KITS
Finally, let's take a look at what each of these talented designers cooked up.
Graphic FC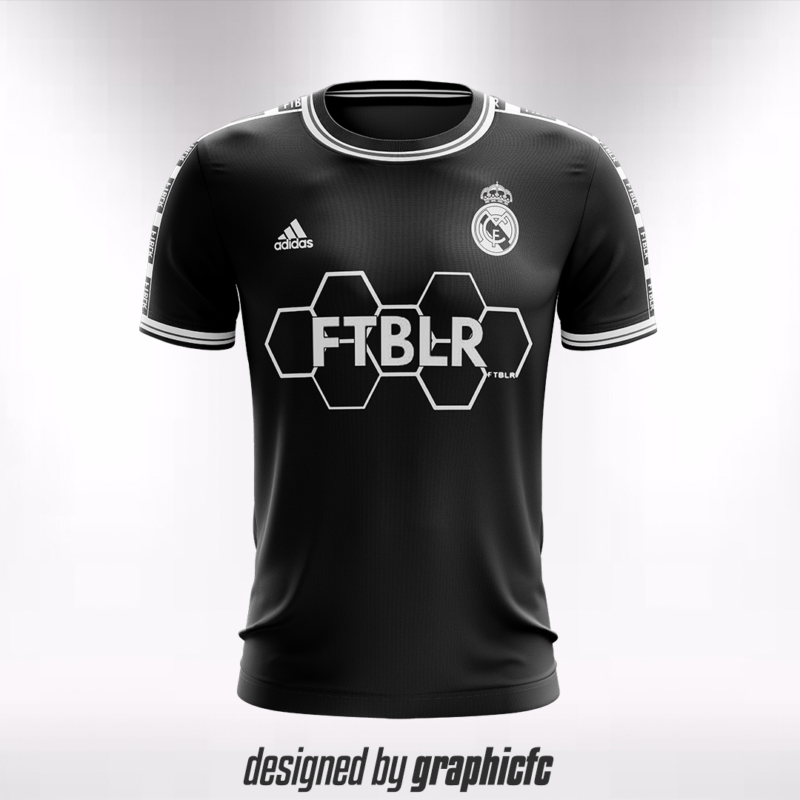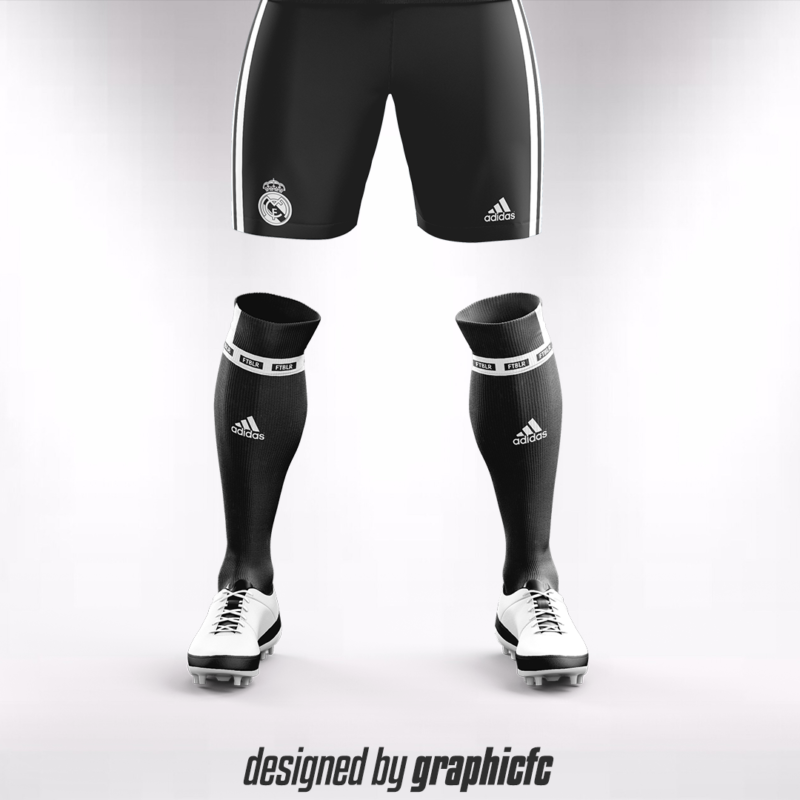 Thriller Kits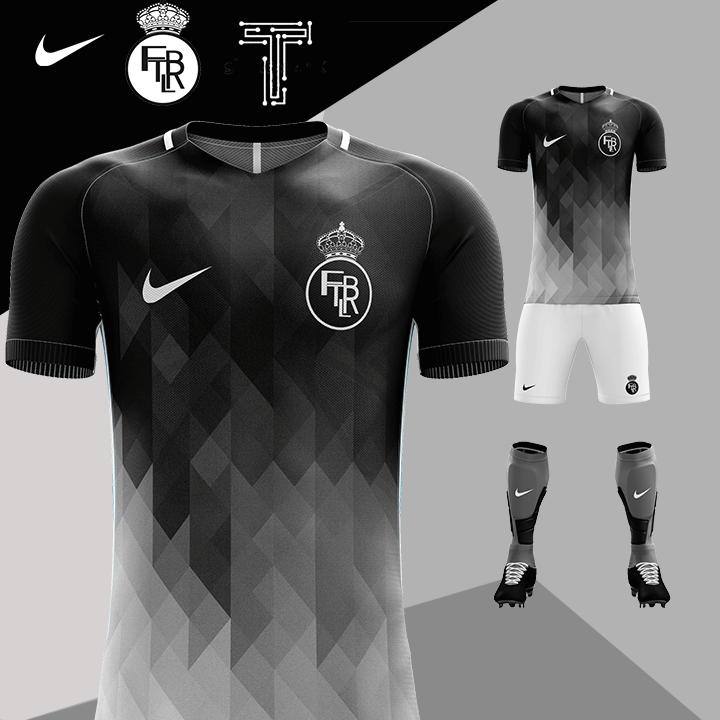 Feedback from Tony:  They both look dope! I like that the artist combined the FTBLR logos on the Adidas kit. He made us look at the logos a bit differently and sparked some ideas. I liked the simplicity of the Nike kit, and honestly if you're going to dream, dream big! The Nike kit implies a FTBLR Football Club versus a FTBLR sponsorship on the Adidas kit.
Who do you think did it better? Let us know in the comment section below.
Be sure to follow Graphic FC and Thriller Kits on Instagram.