We know Phil Delves as one of the more prominent football kit collectors on social media. But he can now call himself a kit designer, as his first foray into the realm produced a victory in Red Star FC's recent fan design contest for its special edition 125th anniversary kit. We catch up with Delves to discuss the design and his overall thoughts on the idea of open fan design contests.  
Paris' Red Star FC has garnered the reputation of being a pretty cool football club with an aesthetic and vibe that feels different to the status quo.
The club's latest endeavor saw it launch a fan-led kit design competition in partnership with Fiverr for its upcoming special edition 125th anniversary kit. The process involved fans submitting their design ideas, out of which five finalists were selected by a panel of Red Star FC staff and members. From this, the public voted for their favorite design. After over 5,000 votes, the ultimate winner was a striped concept created by football shirt expert Phil Delves.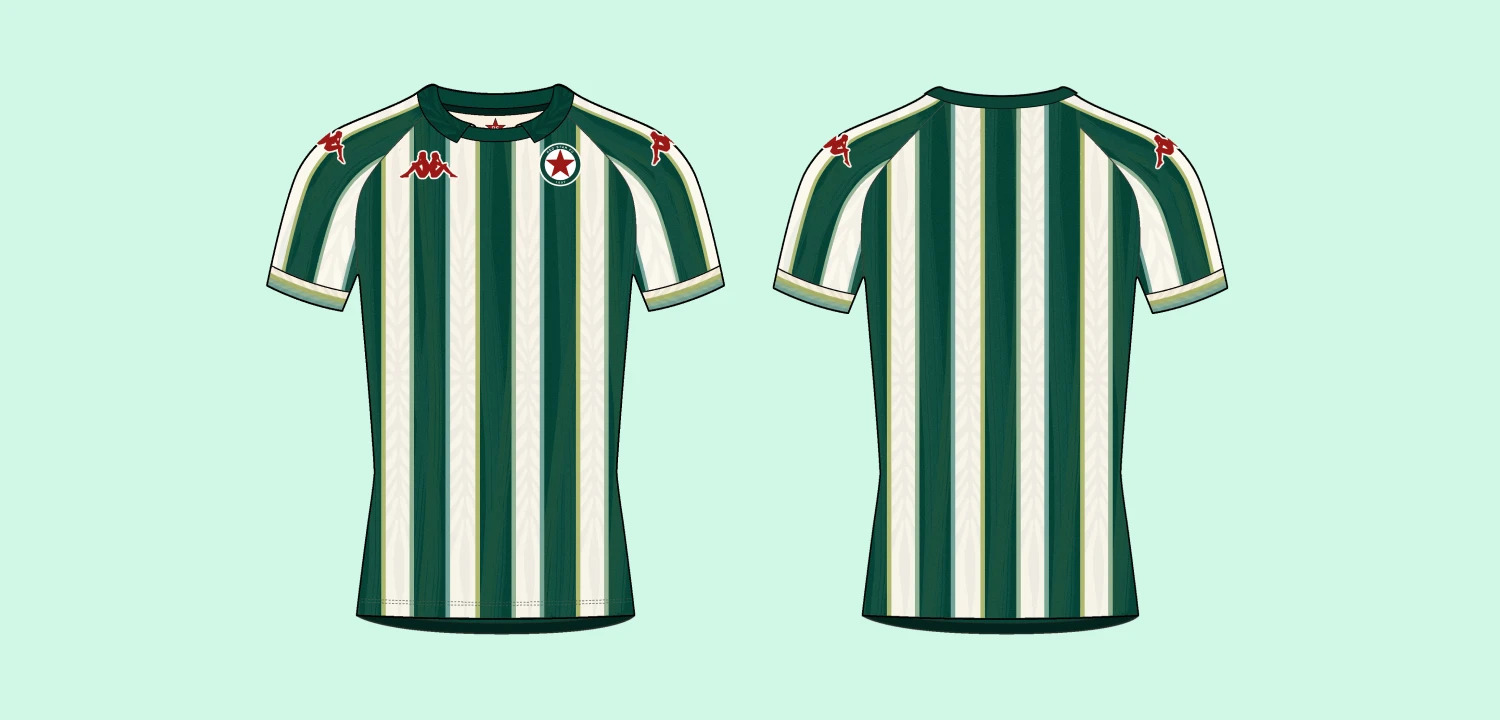 These kinds of competitions provide opportunities for fans to be involved in a big club project and can harness the power of fan-led creativity and community. However, as usual with anything in football, they divide opinion and can lead to some skepticism from those in and around the football shirt scene.
"It was exciting to see a club like Red Star running a competition for a shirt as important as their 125th anniversary one," said Delves, who's a noted kit collector and enthusiast as well as a presenter for Hummel. "Though I was, and still am to a certain extent, a bit skeptical about fan competitions, I knew I wanted to give this one a go."
With Red Star joining the handful of clubs that have run a fan-led football shirt competition, the debate surrounding the effectiveness of these campaigns builds up again.
While the standard for concept kits has become incredibly high over the last few years, fan design competitions don't always go smoothly, especially when run by massive clubs. Red Stars' relatively small size (it currently plies its trade in the Championnat National, France's third division) paired with its history and identity as one of the game's coolest clubs perhaps cut out some of the noise and attracted only the most in-the-know designers, because it must be said all five finalists were strong entries.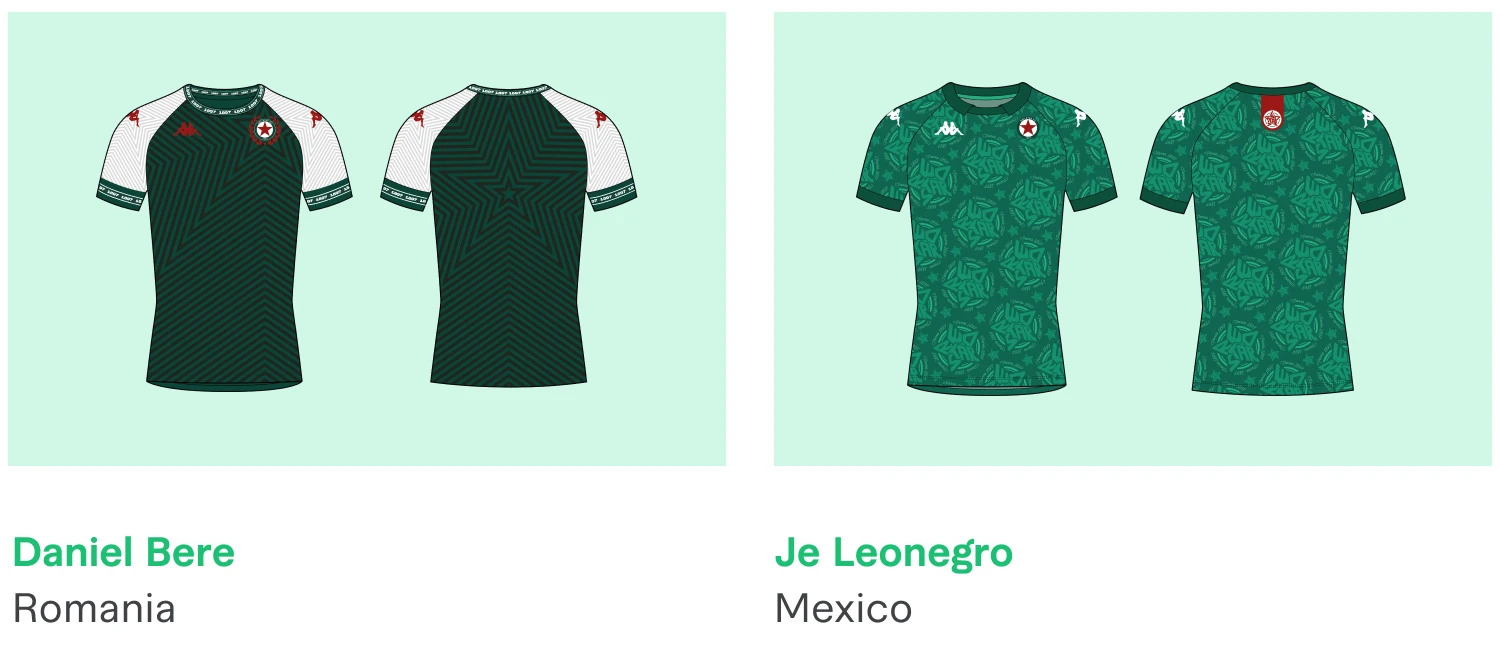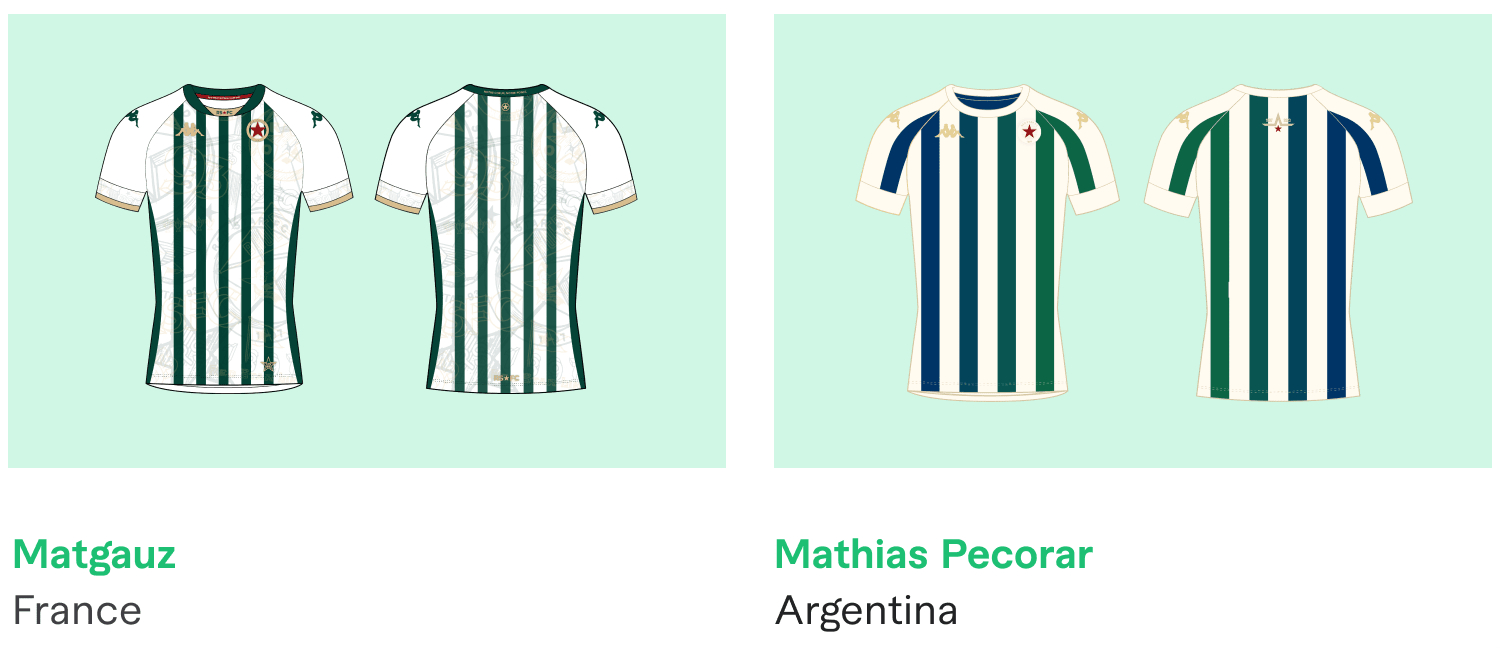 "If you'll forgive my obvious bias, I think the standard for the Red Star competition was really high," Delves said. "The funny thing is that I'm not always a fan of these sorts of competitions. A lot of the time I see big teams running competitions which sound good on paper, only for the eventual shirts that are produced to look well below par."
A physical kit is of course much different than a concept design. There are many rules, regulations, and technological requirements that football shirts must adhere to, and trying to balance between those limitations and staying true to the original design can prove to be a difficult task. We've yet to see what Red Star and shirt manufacturer Kappa are able to produce, but all eyes will now look towards execution.
Many football fans have dreamt of having one of their football shirt designs made into reality. Delves is a shirt enthusiast and fully-fledged expert. His next endeavor seems to focus on shirt design following the roaring success he has received for his first proper go.
"Since I started writing about shirts, I've had it in the back of my mind to go into design in some way, shape, or form," he said. "I didn't expect to be at this point already, but now I've got a taste for it I really want to push things further."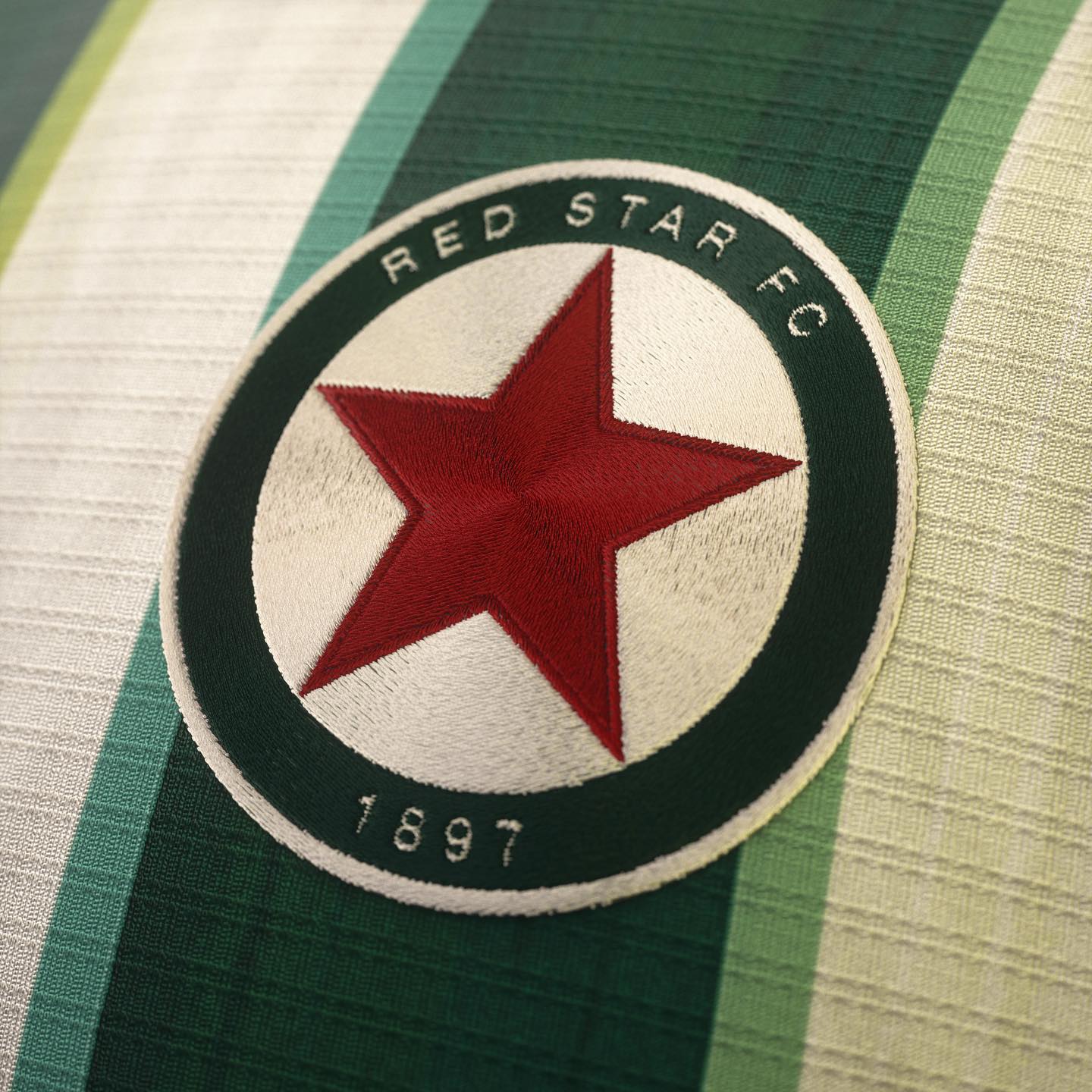 For his winning design, Delves focused on the history of Paris as a city and tapped into its rich culture. He said his starting point was 1890s Paris, when Red Star was established, and the ideas started flowing from there. Influences like the Art Nouveau movement greatly inform his design, which is fitting given it is meant to be in honor of Red Star's 125th anniversary.
Kit competitions like this always bring a lot of noise within, not only in the kit enthusiast scene but across football as a culture, as well.
"Good fan competitions can bring an injection of fresh thinking into the kit scene," Delves said. "There's also a real opportunity to tap into the growing interest around shirts. From my vantage point I'd argue that fans are more interested in shirts than they've ever been, and when clubs engage with shirts in a way which involves not just their own fanbase but the wider footballing world, there are real opportunities."
The Red Star FC competition provided a lot of fans and kit enthusiasts an opportunity to see their design work made into a reality. It is not guaranteed that we will see more of this happen in professional football but, no matter your take on incorporating fan competitions into kit design, it is good to see fans being considered. Red Star have joined a stellar list of clubs, such as Borussia Dortmund and Fiorentina, to run an initiative like this. But will we see more top level clubs follow suit?