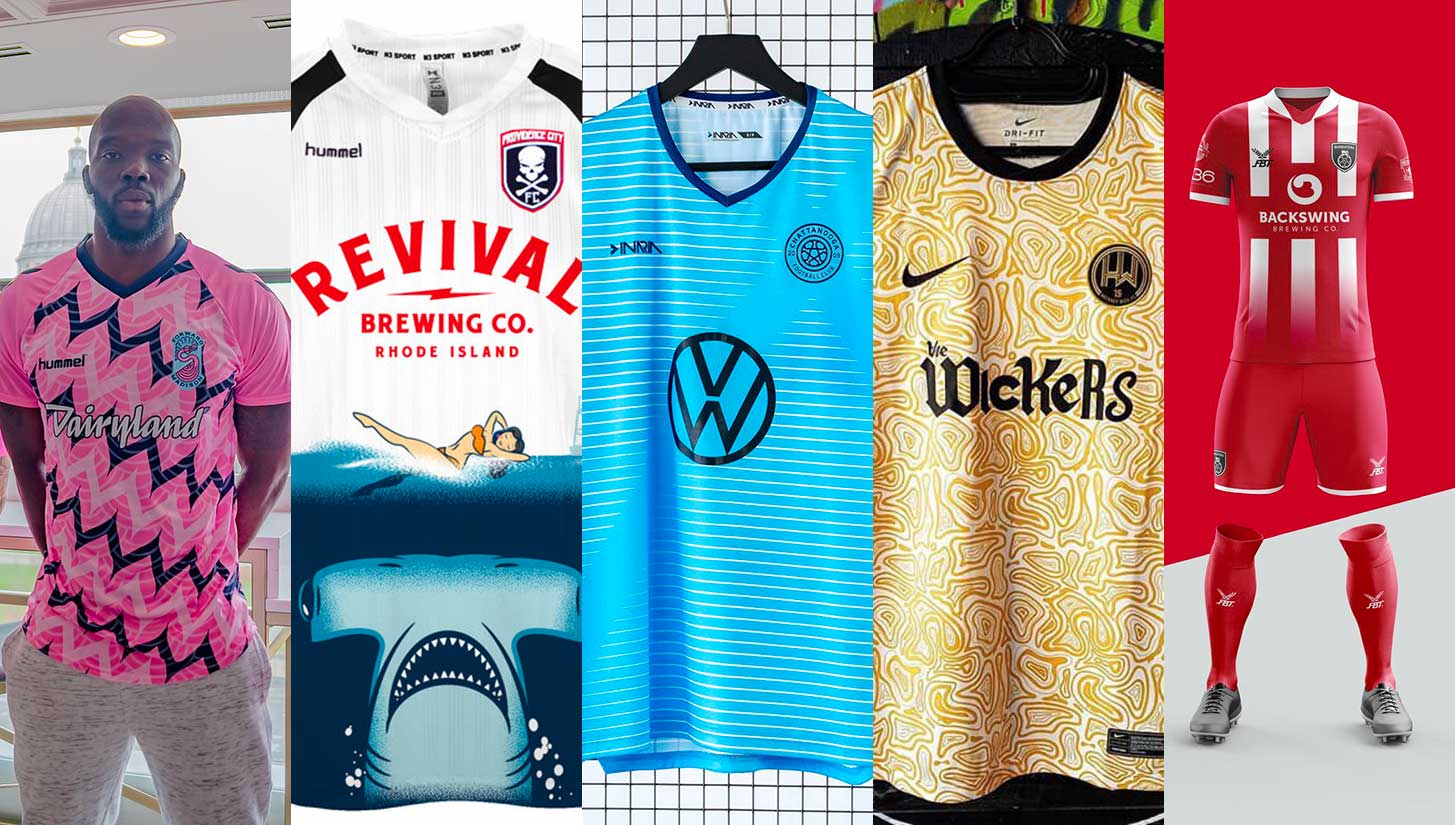 They may play on a smaller stage, but these clubs' kits are certainly worthy of a global spotlight. 
Besides their grassroots approach and heavy community involvement, lower-division football clubs deserve your attention through their creative and beautiful kits. Far from templated and often incorporating sponsors from local businesses, you won't find this kind of style and artistic freedom from big-time corporate giant clubs.
From amateur to semi-pro to full on professional clubs, these are our favorite kits from lower division teams from across the globe.
Providence City FC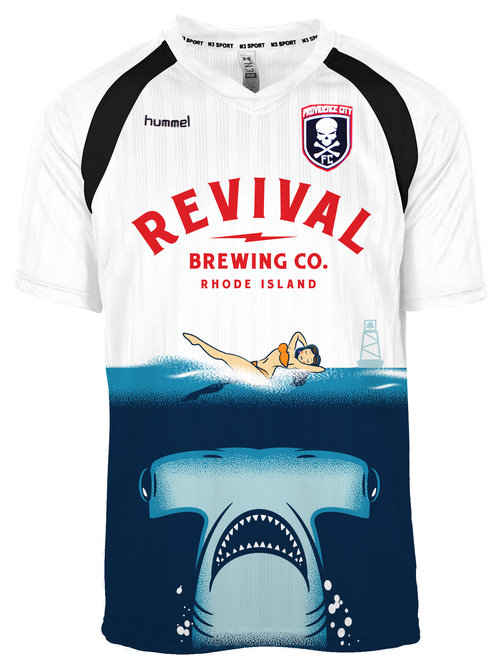 From their Ocean State to their Treat Yo' Self, it's not a secret by now that Providence City FC has some of the best kits on the market today. Though their latest "HAMR Project" kit is still in the concept phase, we're already hooked. Based on the can design of kit sponsor Revival Brewing Co.'s HAMR Pale Ale, this would certainly be one of the boldest and most unique kits we've seen when it releases. You'd better get your preorders in now because these are going to go fast.
Preorder the Providence City FC "HAMR Project" kits here. 
Bugeaters FC

Hailing from Nebraska in the USASA, fourth-tier side Bugeaters FC garnered some well-deserved buzz after announcing their 2019 kits a few weeks ago. We particularly like the red-and-white striped secondary kit, a bright contrast to their sleek blacked out home editions. Like Providence City, the Bugeaters use a local brewery sponsor in Backswing Brewery, who actually gave the team their own "Goalden" Ale.
Apart from their kits, the Bugeaters are quickly gaining momentum through their embrace of the American Midwest, most notably through their "Farm to Pitch" mantra. Locking down a home field in Creighton University's Morrison Stadium for 2019, don't be surprised if you hear more from this burgeoning club in the future.
Preorder the Bugeaters FC kits here. 
Forward Madison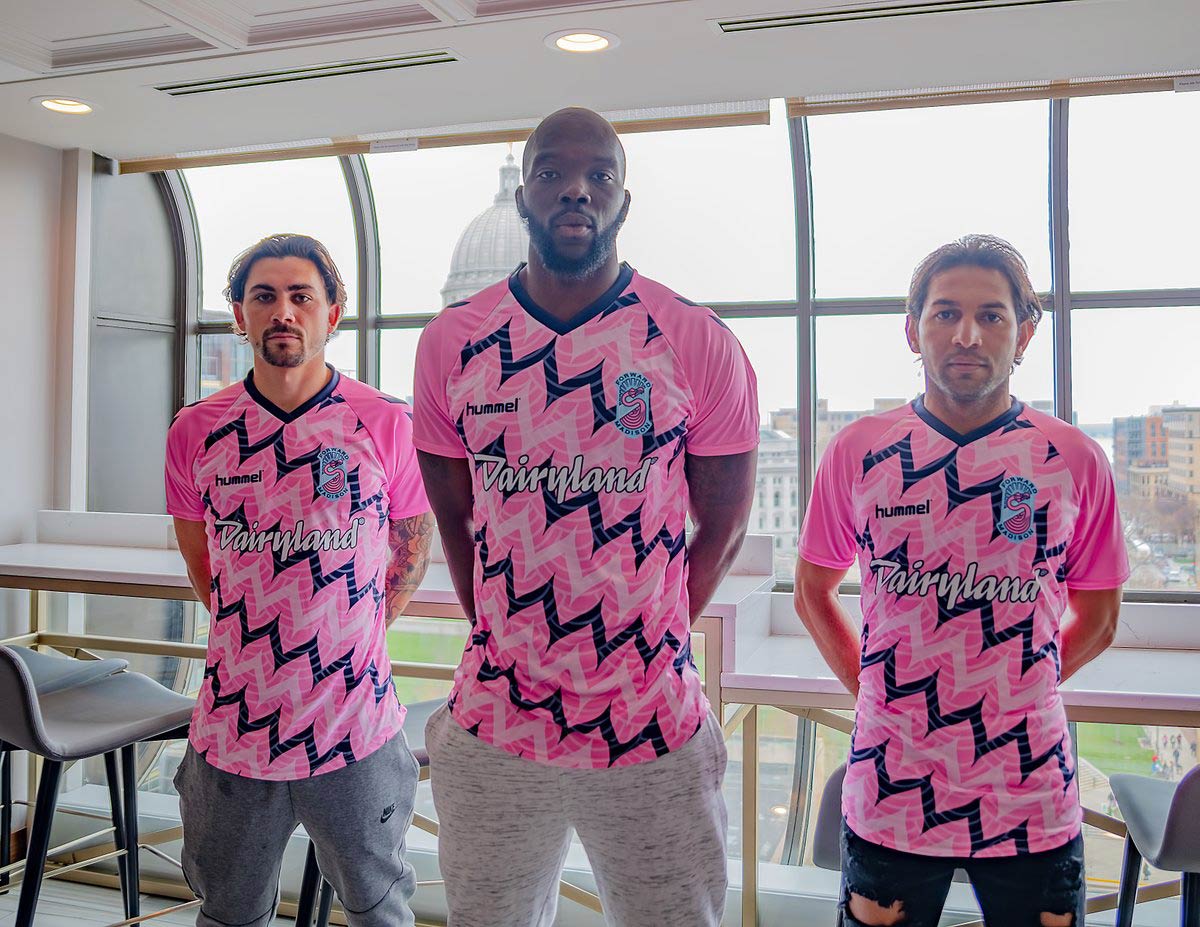 The most professional side on this list, Forward Madison of the USL League One unveiled their incredible third kits over the weekend and they're an absolute hit. Inspired by their flamingo mascot, the "Full Mingo" kits are one-of-a-kind and stand out amongst other cookie-cutter uniforms. Made by Hummel, all of Forward Madison's kits are truly stunning, although the 'Mingo thirds are the clear-cut best.
For smaller clubs, it seems as if Hummel is one of the best brands to partner with. As we've seen with teams like Forward Madison and Providence City FC, the Danish label gives the most creative freedom for clubs to produce dazzling uniforms unlike any other.
Pick up the Forward Madison "Full Mingo" kits here.
Hackney Wick FC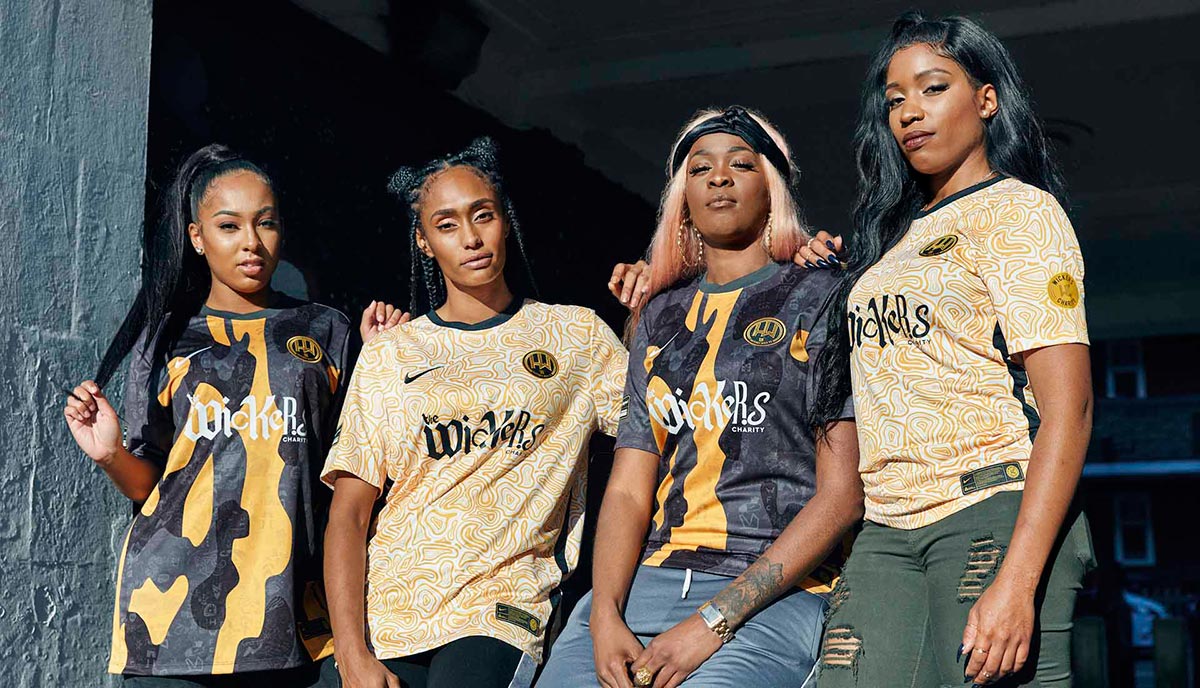 The sole international representative on the list, Hackney Wick FC's set of Nike kits may also be the best. Formed in 2015 by Bobby Kasanga, Hackney Wick aims to give London area youth a positive outlet through the beautiful game. Kasanga, a former gang member, keeps kids off the streets and out of gangs through the club, and the kids even had a hand in designing their stunning kits. Take a closer look at the black and yellow home shirts and you'll see the kids' drawings sublimated into them, making for a unique all-over pattern that may or may not have inspired Chelsea's recently released 2019-20 home kits.
Using football for positive change paired with incredibly stylish kits — what more could you possibly want out of a semi-pro club?
The Hackney Wick FC kits are currently sold out, but keep your eyes peeled for a possible restock at the Hackney Wick official store. 
Chattanooga FC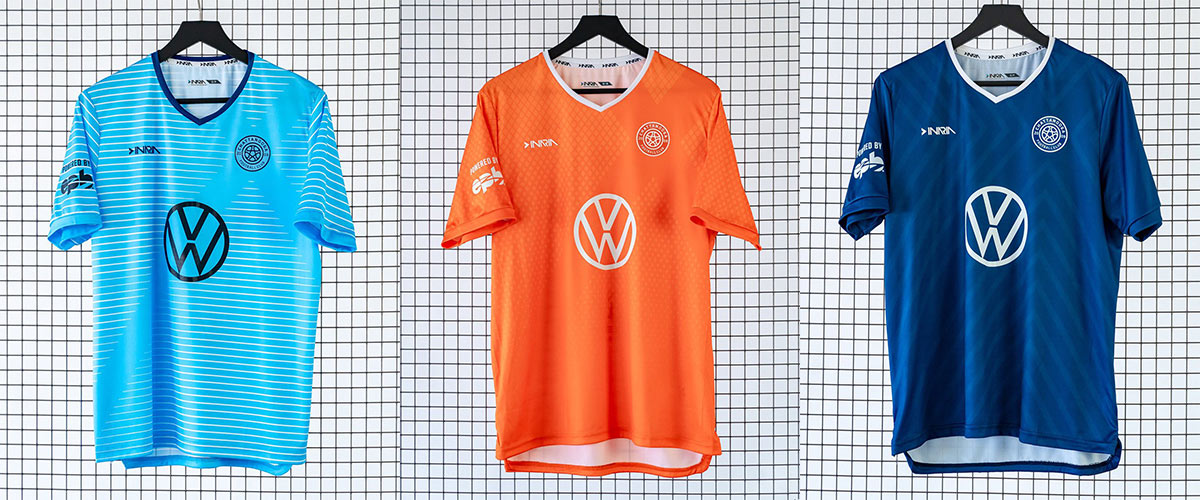 Making waves through success on the pitch, rabid supporters, and quality social media content, Chattanooga FC also has a trio of solid kits to boot. Produced by INARIA, all three colors are equally as eye-catching, and though we're not usually fans of giant sponsors, the minimalist VW emblem proves to be an exception.
Similar to Hummel, INARIA gives clubs a fully customizable kit experience, with a wide range of jersey materials, patterns, and colors to choose from. We hope the trend of moving toward these two labels continues — although our bank accounts might say otherwise.
Pick up the Chattanooga FC kits here.