The summer transfer season brings all kinds of excitement for fans and clubs alike. While most will be focused on what kind of on-pitch contributions these new signings will have with their clubs, we instead take a look at what these transfer window players can bring off of it — namely, their style.  
Every summer, the transfer window creates endless buzz around stars like Eden Hazard and Christian Pulisic's big-money moves to Europe's top teams. It's the best time for clubs to strengthen their squad before the season begins.
In the modern game though, a new arrival brings more to a club than just on-field talent. New signings are also marketing moves, where the player is also seen as a change to the club's image. Obviously it shouldn't be a team's priority when making a signing, but for people like us, a player's off-pitch sense of style provides a different way to appreciate them. Take someone like Hector Bellerin for example — he was sidelined with injury for much of the 2018-19 season, but that didn't stop him from getting off incredible fits everywhere from the hospital to the stadium luxury box.
Can any of these young up-and-coming transfers dethrone Bellerin as football's most stylish player?
Tyrone Mings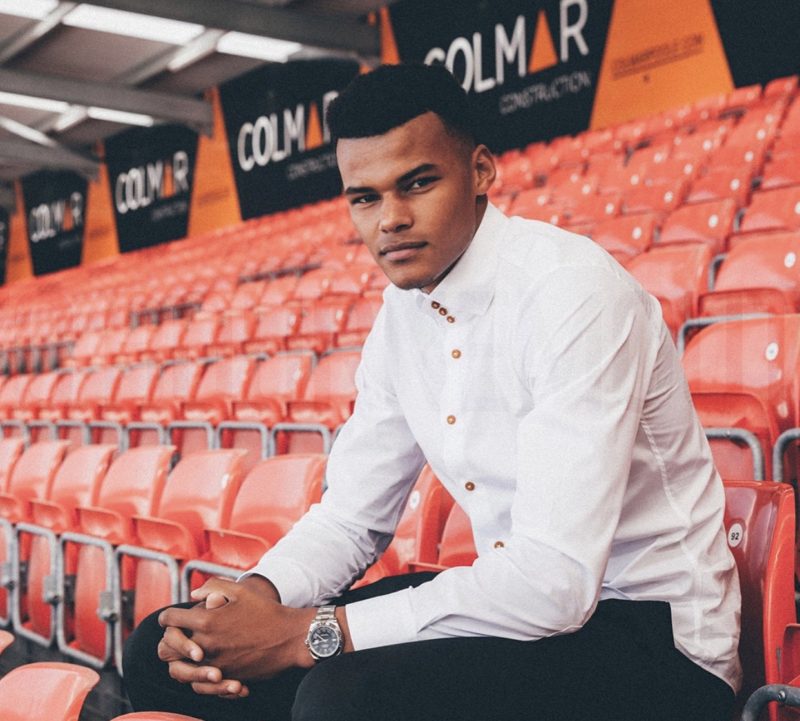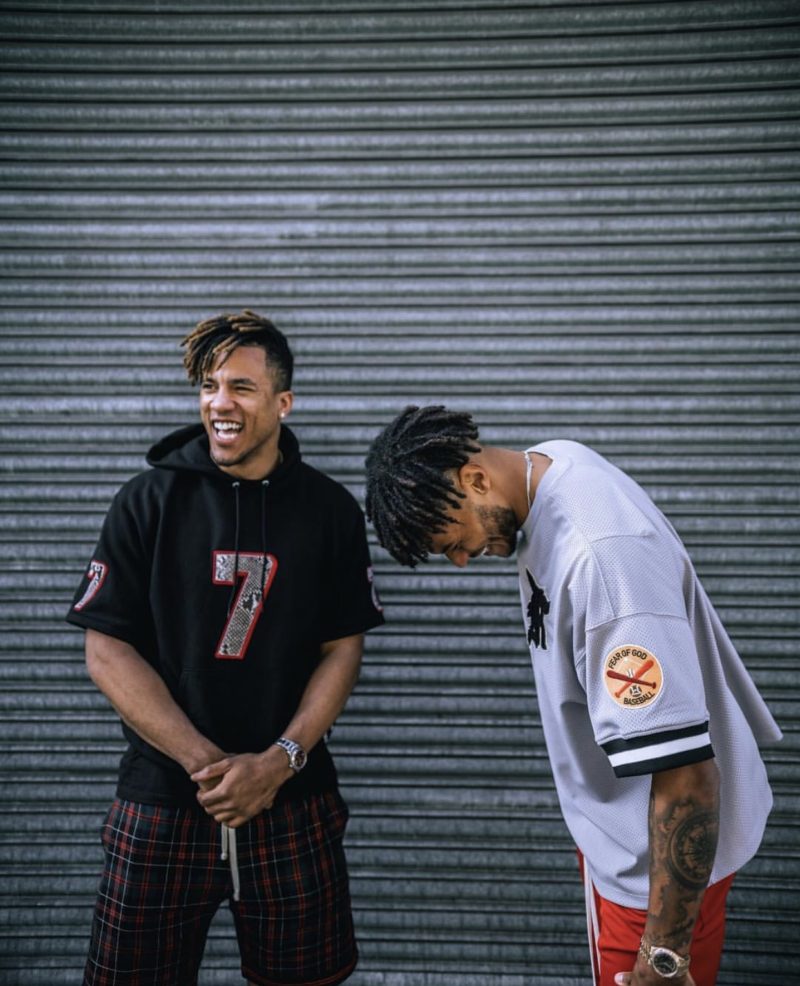 The 26-year old English center back helped Aston Villa gain promotion to the Premier League last season while on loan from Bournemouth, prompting the club to splash $25 million in hopes that he will be able to shore up a Hammers defense that let in 55 league goals last year. Mings' permanent move to Aston Villa will put the clothing connoisseur in relative close proximity to London, one of the world's fashion capitals. His Instagram is a streetwear and formalwear masterclass, with the majority of his fit pics looking like they came straight out of a Vogue photoshoot. We have a feeling Mings will fit right in at London Fashion Week.
Denis Suarez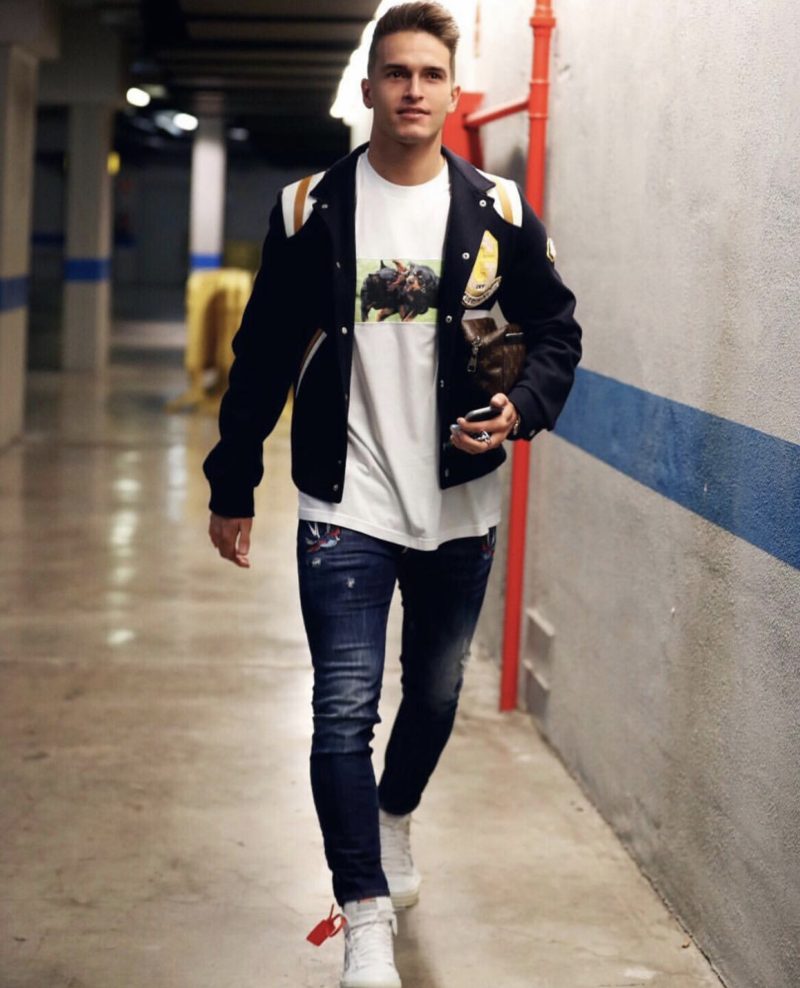 The Spaniard left Barcelona for Celta Vigo ($14.71 million) this summer after an injury-plagued loan spell at Arsenal last season, making Celta his fifth club in six years. While he's yet to stick with a single club in his young career, his stints in London and Barcelona have made Suarez one of the world's most stylish players off the field. From OFF-WHITE sneakers to tailored long coats, Suarez probably has the most versatile wardrobe on this list. Celta will hope that he can bring their club the same versatility in the midfield.
Isaac Mbenza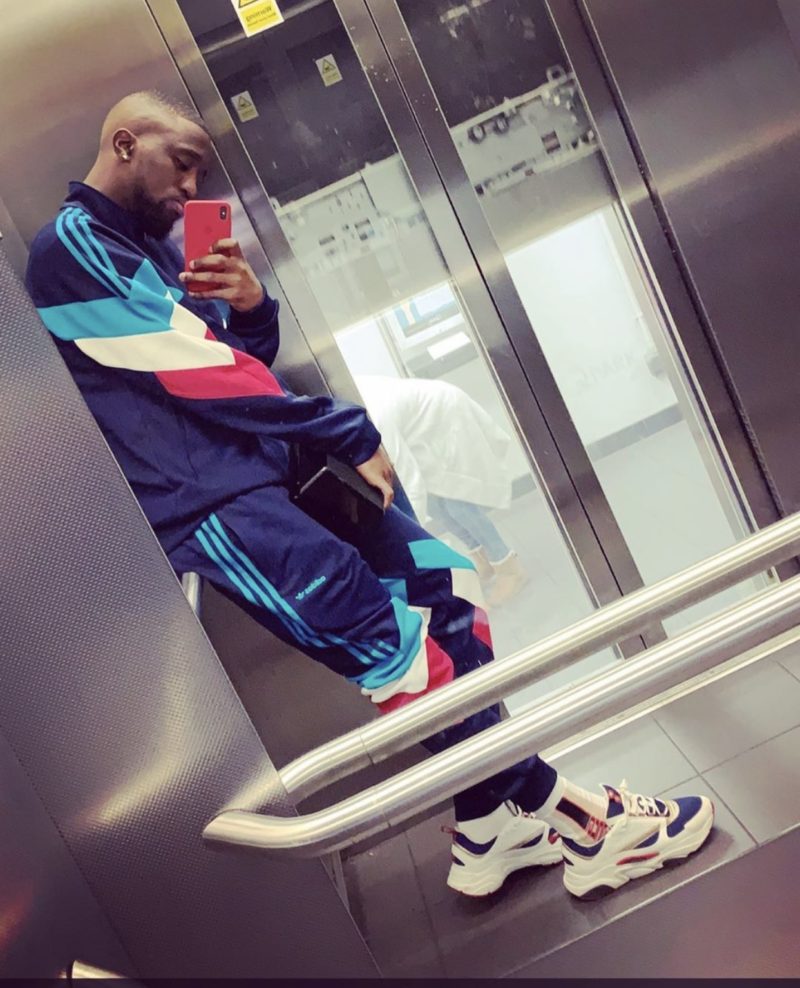 Mbenza secured a $14.25 million permanent move to Huddersfield after a loan spell that saw the club get relegated to the EFL Championship last season. The 23-year-old right winger may be playing in England's second division this year, but Mbenza is still one of the streetwear kings of British football. His consistent use of bright colors is both tasteful and bold, a lesson for all footballers who are still wearing grey crewnecks and black adidas sweats.
Timothy Weah

Weah, the prized 19-year old American striker, sealed a move away from PSG for more playing time, joining Lille OSC's young, attacking side for $11.4 million. Weah is the youngest inclusion on our list, and it's clear that the New York City native wants to become a fashion icon as much as a world-class footballer. He's well on his way to both after years of education in PSG's reserves and shopping on the Champs-Elysees. He's got the poses down as well.
Douglas Luiz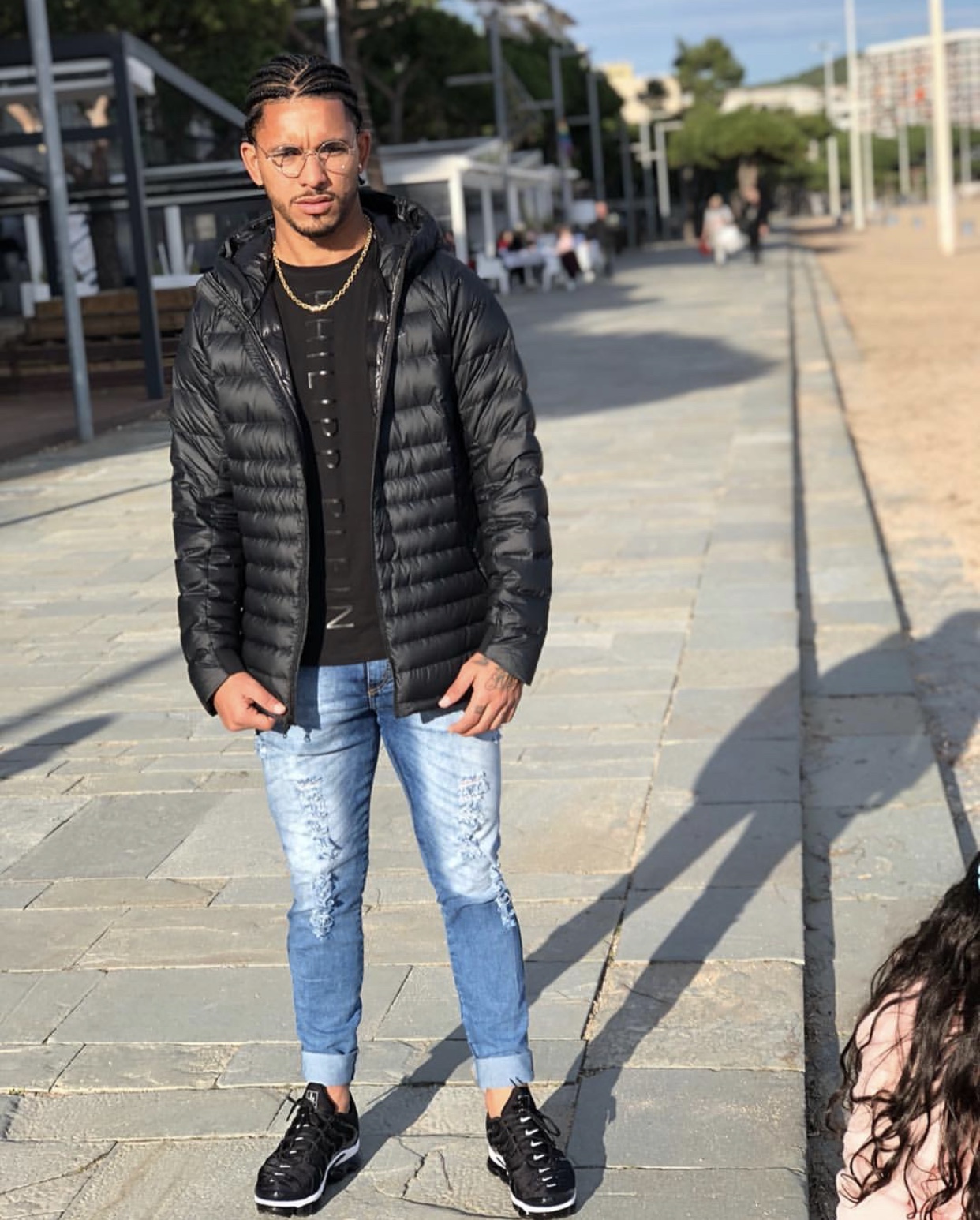 Douglas Luiz, Aston Villa's new $19.15 million Brazilian wunderkind, is less flashy with his fits than the rest of this list, usually opting for the t-shirt/jeans combo, but always spices up the simple ensembles with rhinestone kicks, Gucci sweat jackets, and an assortment of chains. And for what it's worth, he's got the best hair on this list as well. An all-action midfielder with a goal in him, as well as a keen fashion sense for a 21-year-old, Luiz could become one of the Premier League's breakout stars this season.
Honorable Mention: Marin Razvan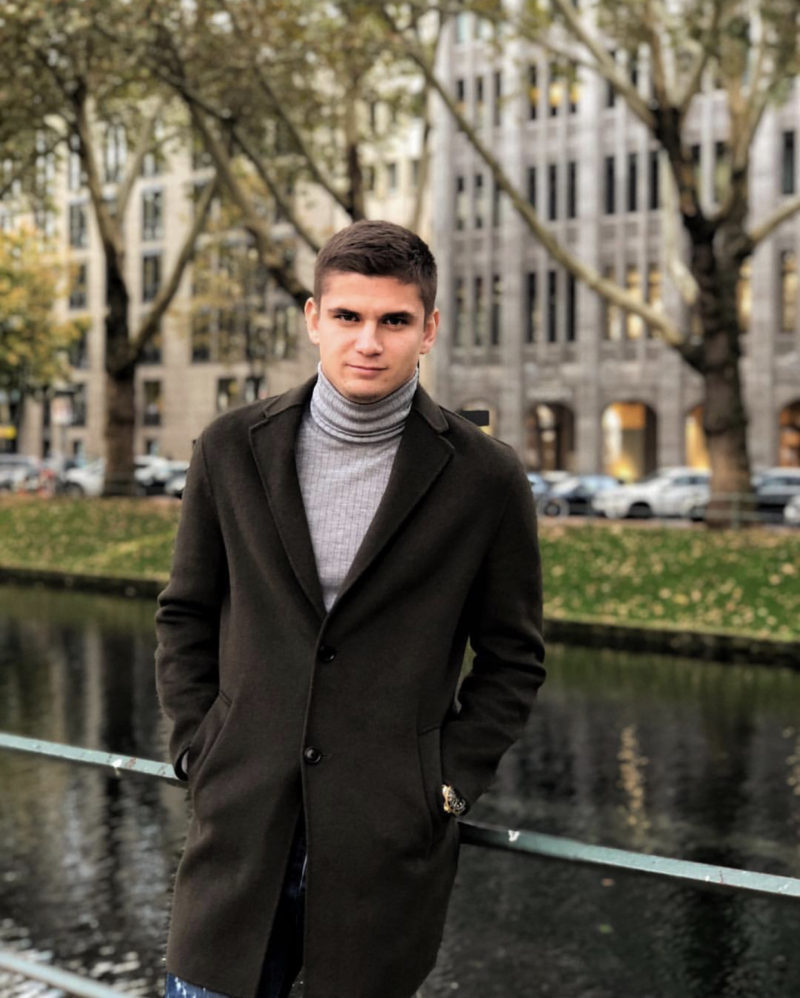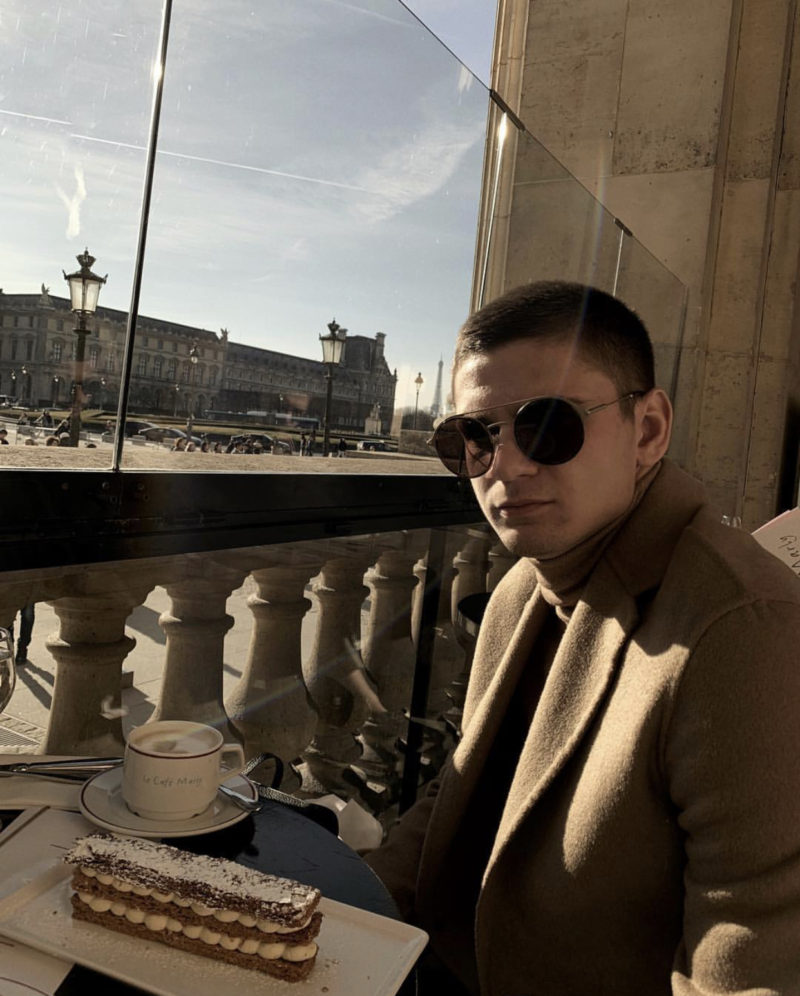 Razvan, a 23-year-old Romanian midfielder, signed with Ajax for $14.25 million to help strengthen a midfield that lost the generational talent Frenkie De Jong to Barcelona at the end of last season. The Romanian will have massive boots to fill in Amsterdam, but the Ajax faithful will quickly learn to love the midfielder's trademark turtleneck sweater. He's always warm, always looking sharp. The turtleneck isn't for everyone, but Razvan sure knows how to pull it off.
All transfer fees sourced from Transfermarkt.