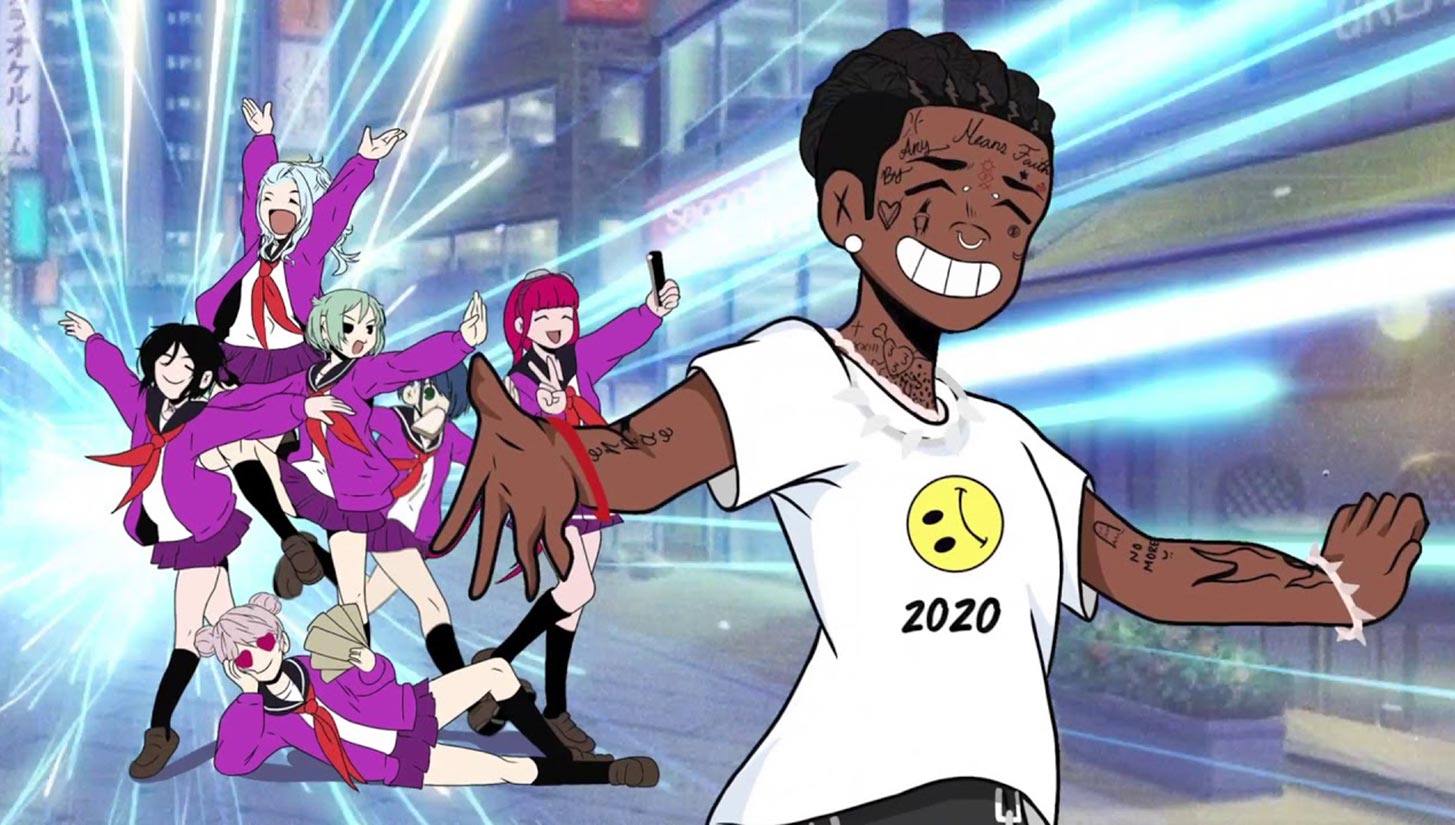 Building even more hype towards his long awaited Eternal Atake album, Lil Uzi Vert dropped "Futsal Shuffle 2020" last night. But just how much futsal is actually involved? We break down the track as well as its accompanying dance.
There are a few weeks left in 2019, but Lil Uzi Vert is ready for the new year as he released his new song "Futsal Shuffle 2020" last night. His breakout studio debut Luv Is Rage 2 came out over two years ago (decades by today's standards), and save for a few singles and features here and there, we haven't heard much from the mercurial sensation since.
"Futsal Shuffle 2020" will hopefully signal a consistent output of Lil Uzi tracks, as he promised it would be a single off his much-anticipated Eternal Atake project.
Initial impression of the track — OK, cool. It doesn't have a clear hook that gets stuck in your head like his previous hits, "Money Longer" or "XO Tour Llif3." The chiming beat is intriguing and many online were commenting on how it sounds like video game music. Lil Uzi Vert's flow on "Futsal Shuffle" is right in line with his signature sound, slightly rushed yet very in control. The content? The usual lines about money, women, and fame. We aren't mad at it. But we do need some time for it to catch on. Perhaps his performance at mega hip-hop festival Rolling Loud will give it life.
The eccentric entertainer teased "Futsal Shuffle 2020" on social media with a fun little dance and ode to futsal culture a few weeks ago, igniting the internet with various videos of people doing their own performance of the "Futsal Shuffle."
#FutsalShuffle 2020 ⚽️🔥 pic.twitter.com/91JCrgC2Lf

— Uzi London 🌎☄️💕® (@LILUZIVERT) December 1, 2019
But where exactly does futsal tie into "Futsal Shuffle 2020?" Well, there's no direct connection in the lyrics. But the dance emulates the intricate footwork needed for the fast-paced game, including a few step overs and kicks. Futsal, along with street and freestyle football, has grown in recognition in the United States in recent years, and hopefully the song and its dance can contribute to it even more.
Americans aren't quite yet begging for freestyle soccer like they're greedy for a freestyle from their favorite rapper, but there's plenty of promise, evident in Red Bull hosting its Street Style World Finals in Miami last month.
Fans have been begging for a new Lil Uzi project for years now, and it seems we are inching closer to that day. Label disputes and even claims of retirement have kept the Philadelphia star from staying at the top of people's music radar. But he's stayed consistent on the festival circuit, performing his hit songs across the country.
He stormed onto the scene in 2016 with his Lil Uzi Vert vs. The World and The Perfect LUV Tape projects. His fun-loving nature, high-energy performances, and colorful hair captivated audiences and kept them clamoring for new music — until now.
Listen to Lil Uzi Vert's "Futsal Shuffle 2020" on your favorite streaming service here.