Held at The Base LA, Adidas' release party for the Predator 18+ was filled with art, creativity, and a Tango League tournament that featured a select few of Los Angeles' best street squads.  
The Predator is back. The return of one of the most symbolic football shoes has made a comeback after being discontinued in 2015 after its powerful reign in the cleat market. The Predators were iconic for many reasons. In addition to being worn by footballers like Zidane, Beckham and Ballack, they also had a striking design and unparalleled comfort, touch and control.
Adidas decided to bring these babies back with some flavor and juice, and hosted a special Tango League tournament complete with special guests, attractions, and of course, plenty of ballers at the one-and-only Adidas The Base LA.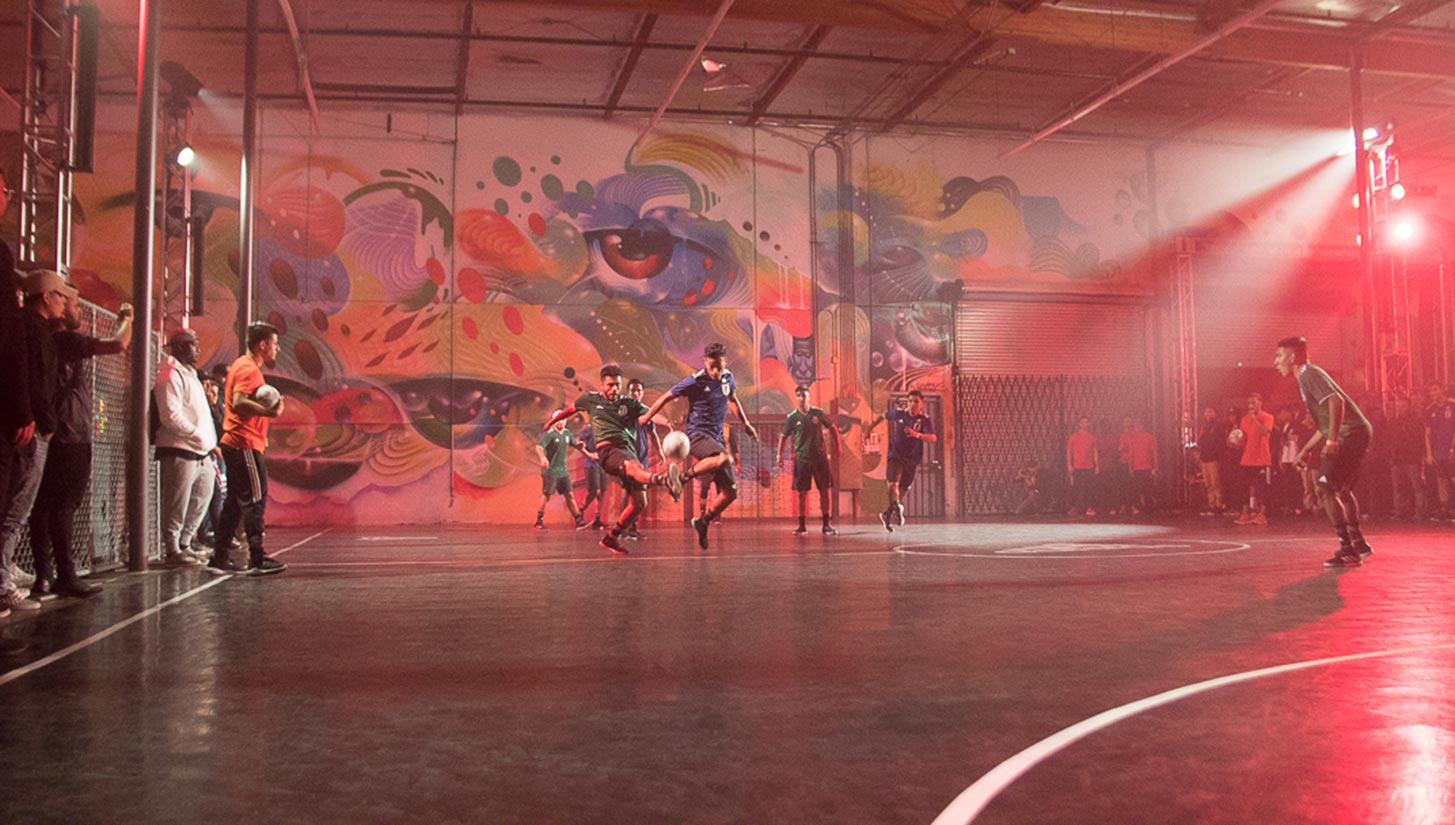 Eight teams battled it out for the Tango throne, some of which included HBFutsal, Urban FC, Tango League Pyro champs Salsa Tango, and eventual champions Tango OC.
After a strong performance throughout the tournament, Tango OC's Randy Mendoza was selected by the star-studded judging panel of U.S. champion freestyler Alex Mendoza, GPS Soccer Assassin's Danny Gildea, and LA Galaxy and U.S. Men's National Team player Gyasi Zardes.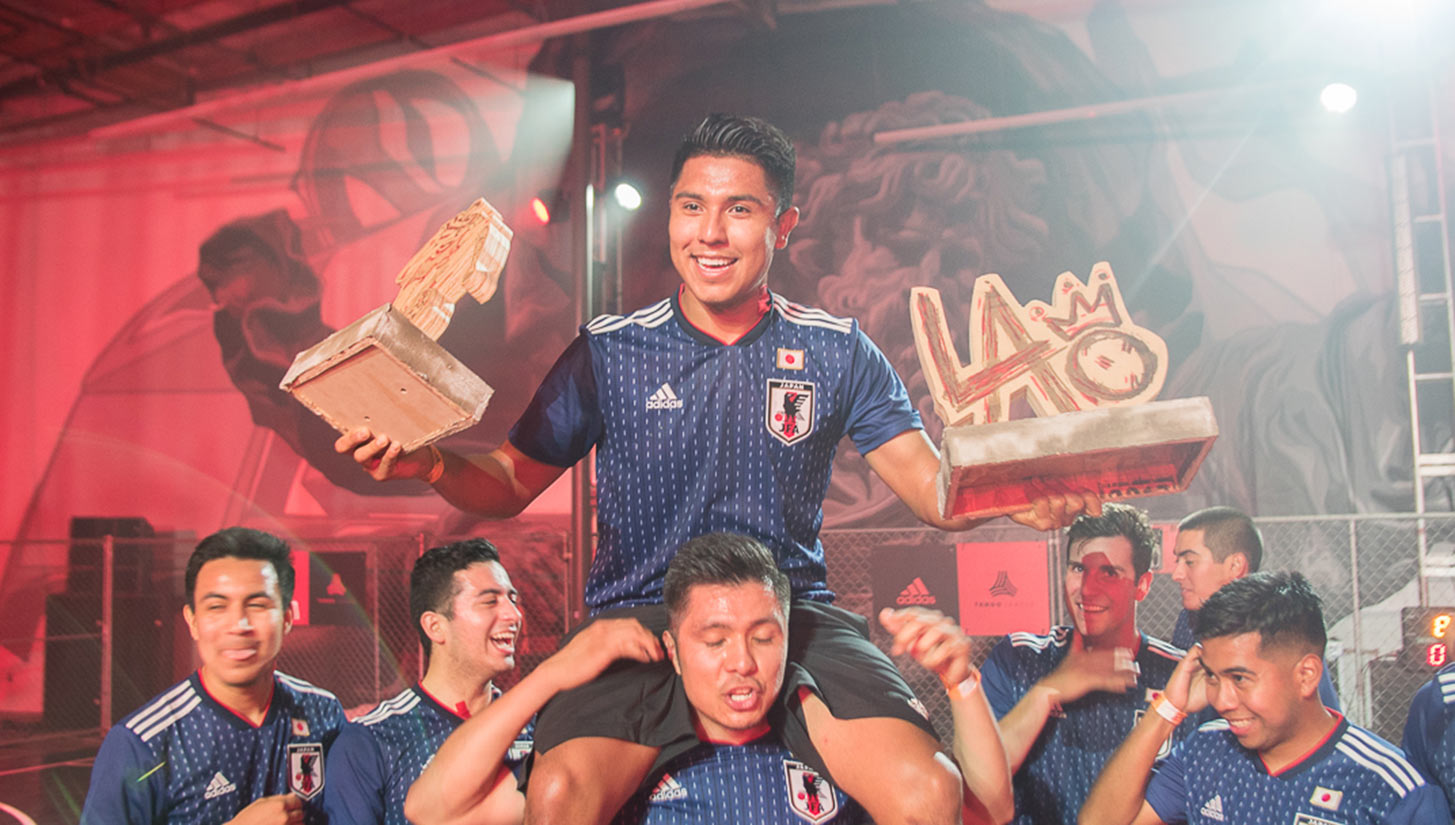 "I loved it," Mendoza said after winning MVP. "It was a great tournament, the shoes and gear was great, and so was the competition. I really enjoyed it. It felt good to win MVP."
The tournament was not the only eye-catcher that night. An art show from Secret Walls in which a team of talented artists created an insane freestyle mural with nothing but black paint and markers, augmented reality booth where players could take on a virtual opponent, custom t-shirt station and FIFA 18 on a giant screen kept just about everyone in attendance busy and hyped for the new boots (the open bar and live DJ didn't hurt either).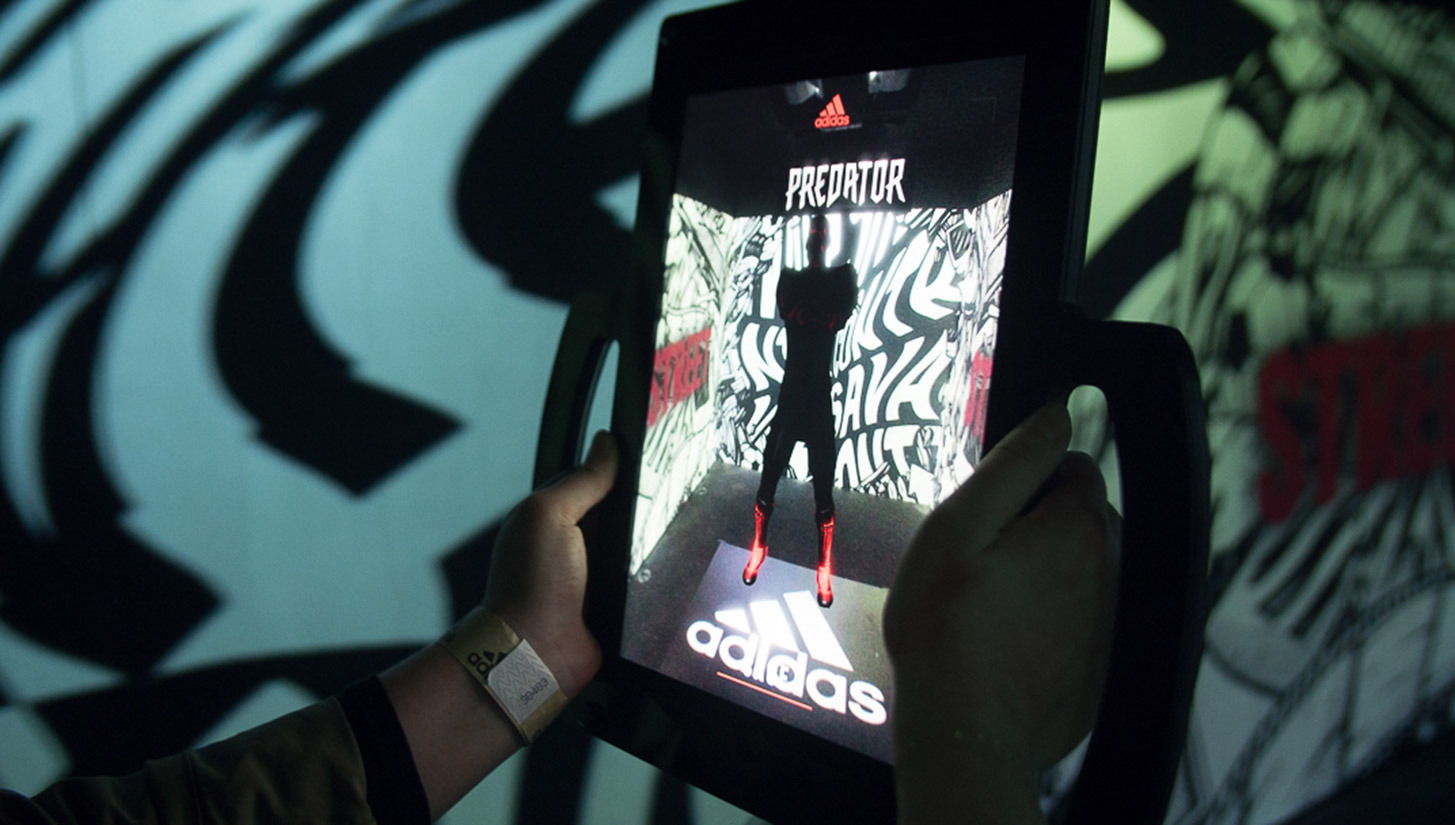 All of this was in celebration of the return of one of football's most iconic boots. All three editions of the Predator 18+ — the stadium, cage, and street — were on display throughout The Base, and the cage edition could be seen on the feet of all of the players.
Mark Keane, Adidas' senior merchandising manager, explained how the re-ignited Predator is more advanced than every boot to come before it.
"We will be launching this new footwear in a different way, with laceless technology, boost materials, and prime knit executions for the upper," Keane said. "This gives us a point of difference across all of our brands across the marketplace. I want to emphasize that this is a control footwear silo that we're driving into the marketplace."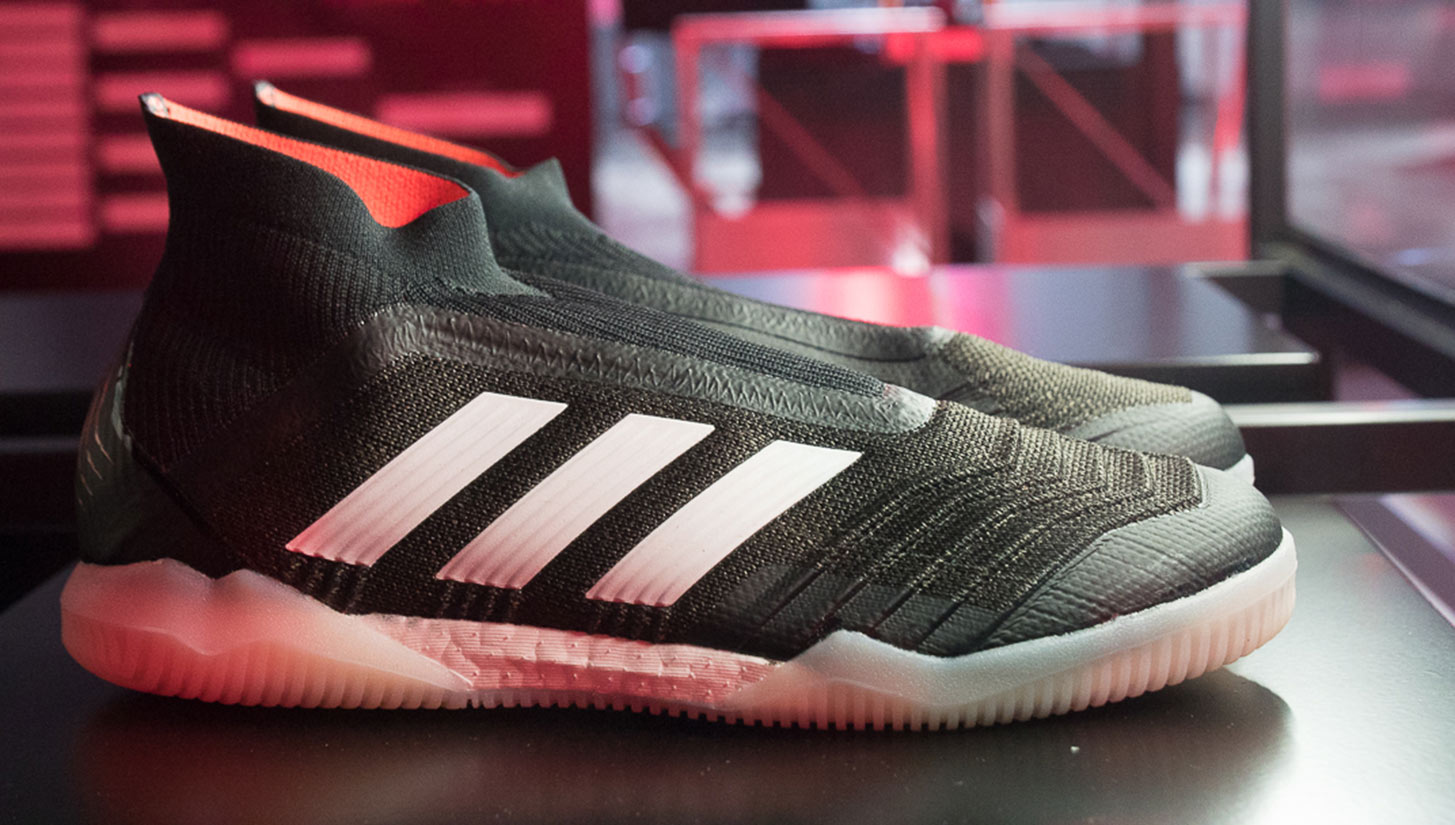 Of course, Adidas also aims to promote the boots in their stadium and street versions equally, which was present in the event as well as campaigns like Tango Squad FC.
"The event tonight has been amazing. It's been really cool to show how our street-to-stadium strategy is really coming alive," Keane said.
The event proved why Tango League is one of the dopest underground tournaments in the world, and Adidas made sure that this particular one was the best one LA has seen yet.
A brand new outdoor patio with a theatre-sized screen and retail space out back, a projector with the Adidas Pogba commercial out front, and a giant shoe chandelier that showed off the entire Predator 18+ line mesmerized guests in attendance, including the celebrity judging panel.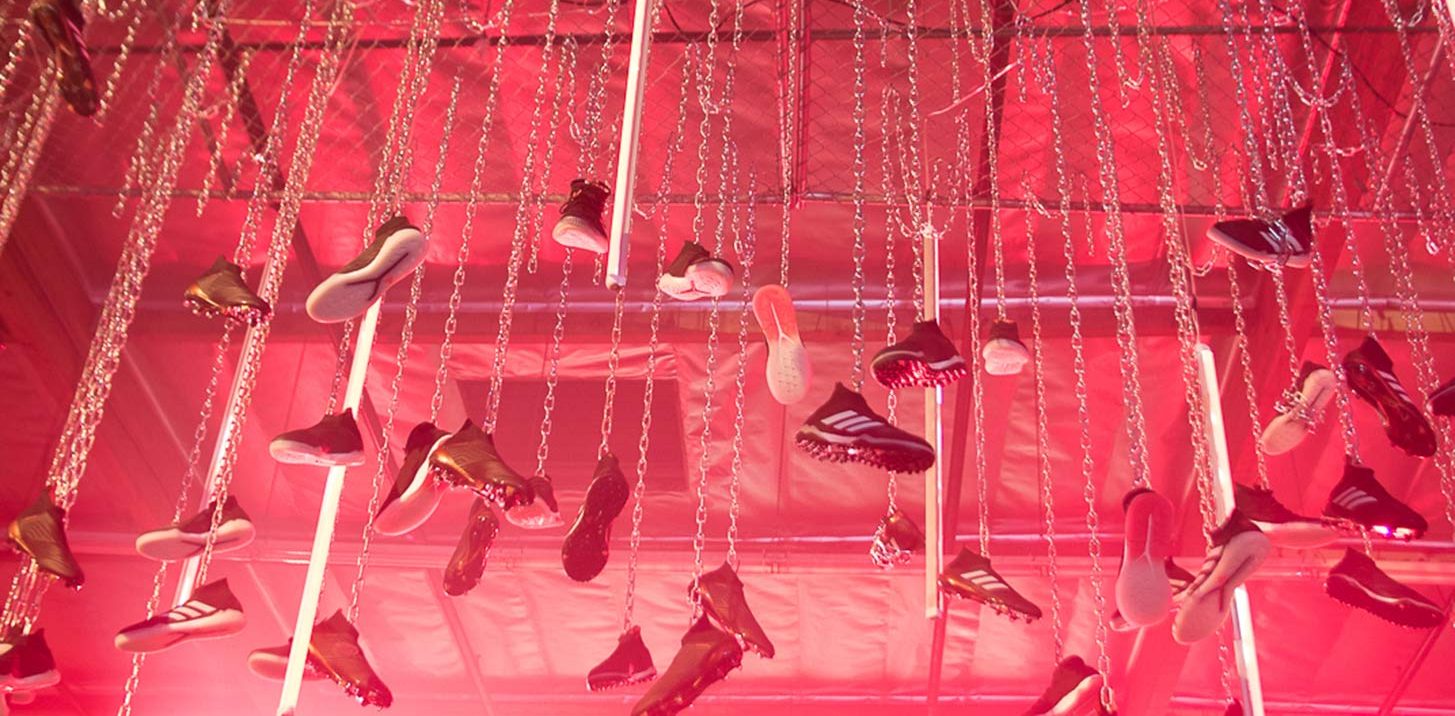 "It was an amazing atmosphere out here," Zardes said. "I had an opportunity to watch some great street soccer, and it was just incredible. The facility is amazing first and foremost. But also, it's amazing how the Predators infused with the Ace boot and transformed from playing on a stadium grass field to playing street soccer. It's great and I love seeing players who are creative here wearing those boots."
All in all, it was another successful event, and it showed why Adidas continues to be at the forefront of the street football world.